Welcome to 'In A Vase On Monday' when I have been linking up with Cathy at Rambling In The Garden to share a vase of flowers picked from my garden every Monday for a whole year now!!
This week we are celebrating a year of Cathy hosting this lovely meme and I thought I would share with you my favourite vases from my weekly 'In a vase On Monday' posts. Be prepared – there are a lot of vases to revisit here! If you click on any of the photos it should take you back to the original post, so that you can see more detailed pictures and read my thoughts from that week.
I first joined Cathy back in November 2013. I had never heard of a meme before and had no idea how to post a link to another blog, but it seemed like such a good idea that I could not resist giving it a go. November 2013 was a lovely month, with late fuchsias, roses and dahlias, so the start was quite easy.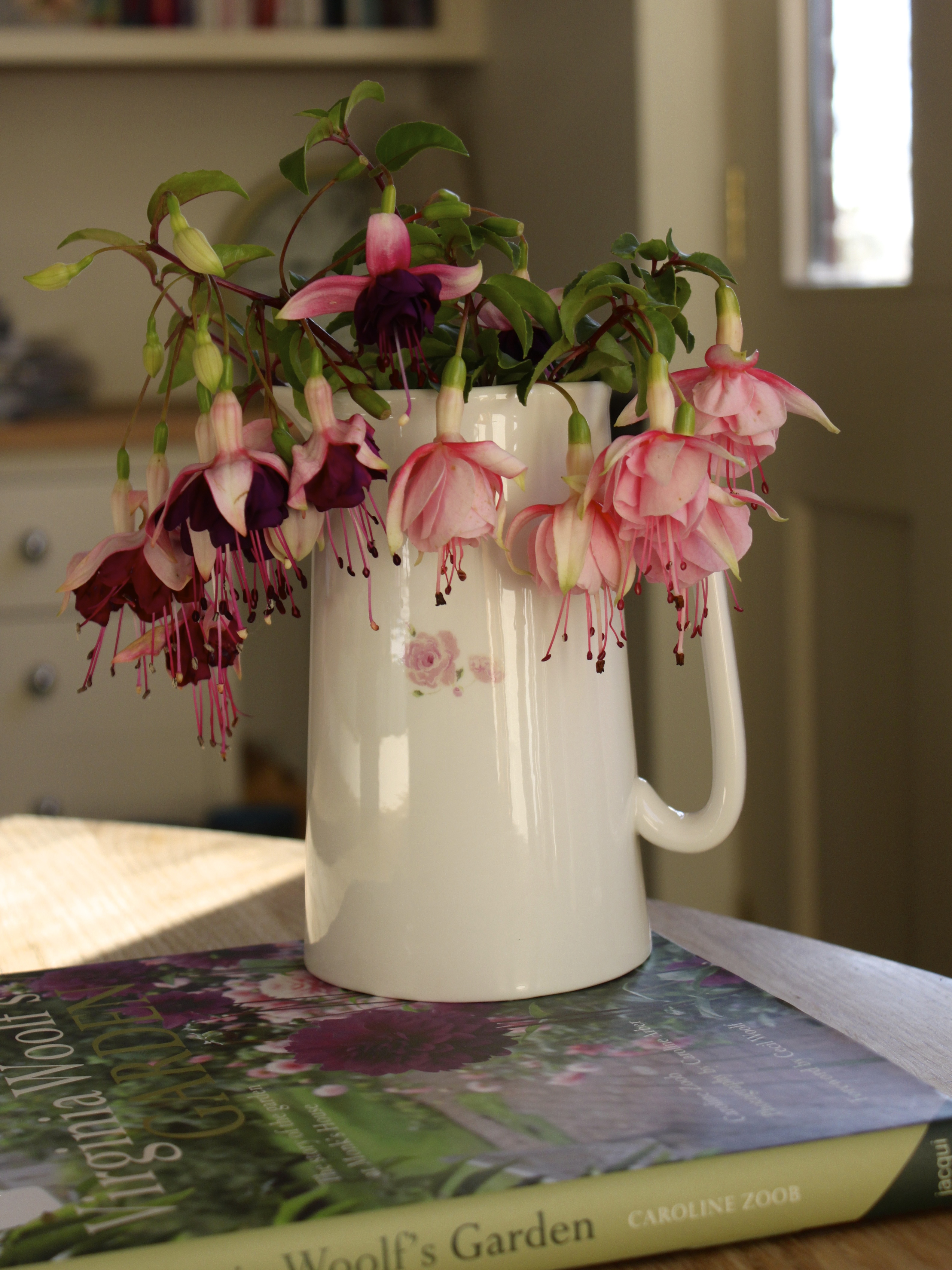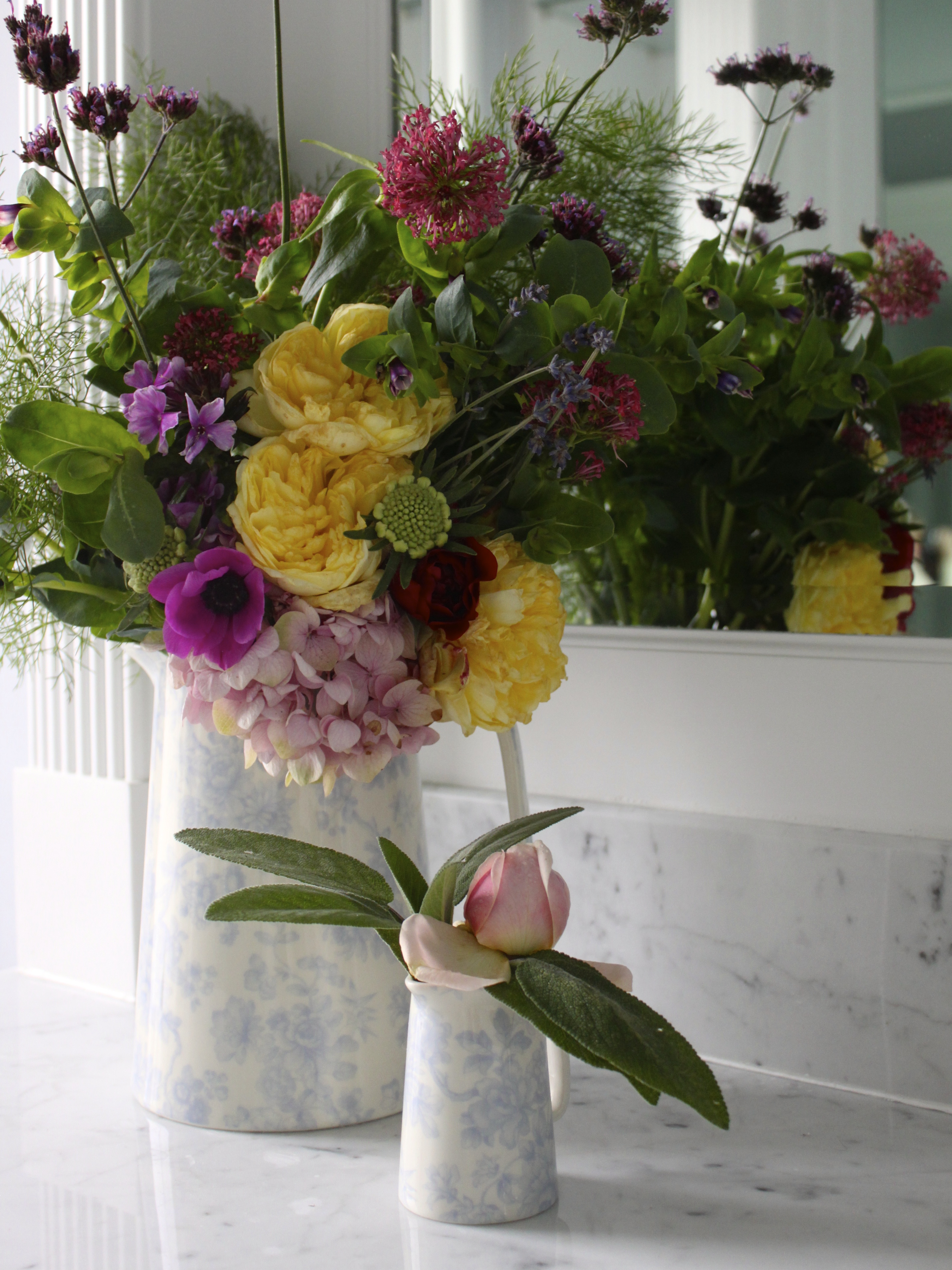 Moving into December after I had used the last of my indoor chrysanthemums I wondered what I could use next. Fortunately the helleborus niger came into flower well before Christmas, so all was well for another month.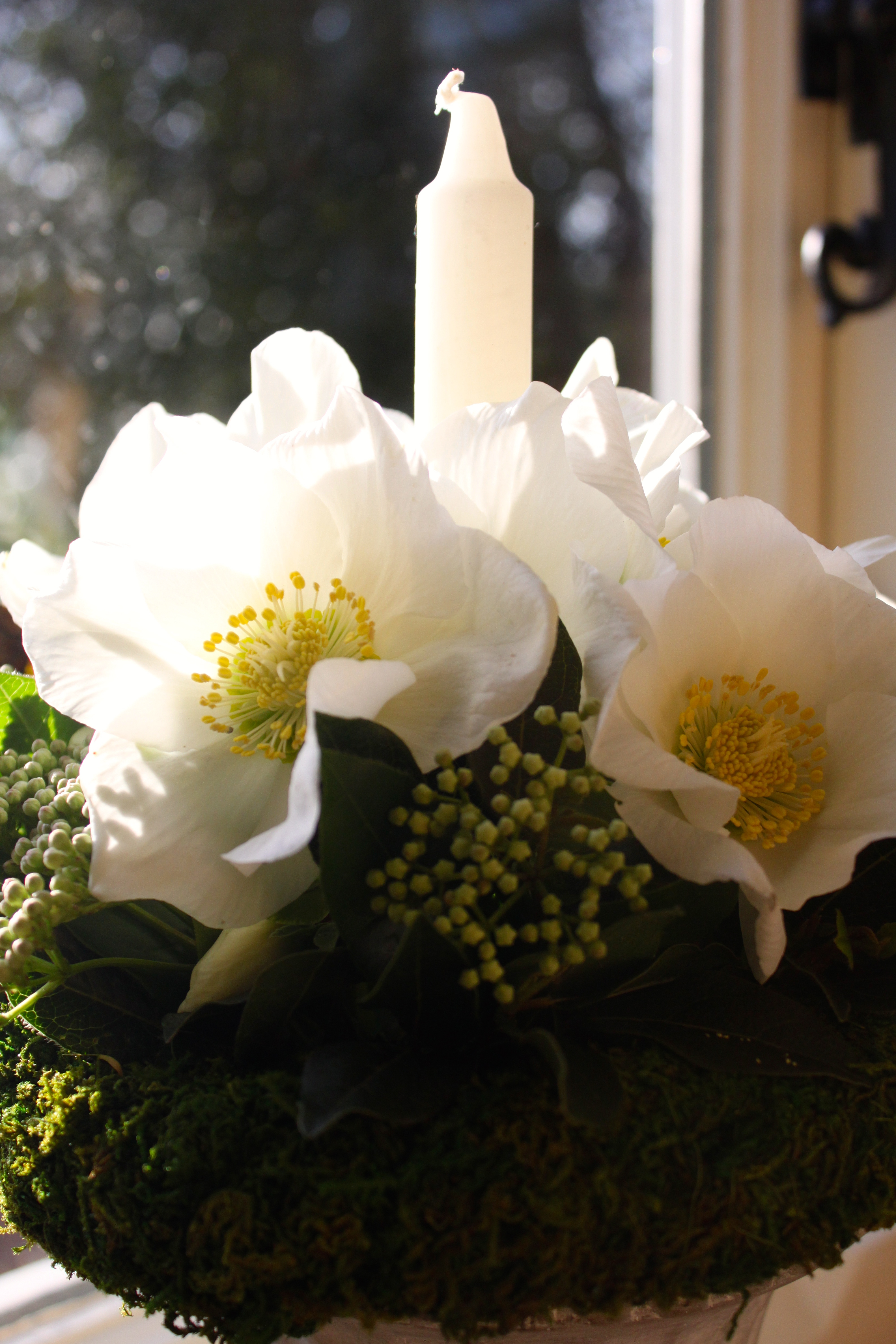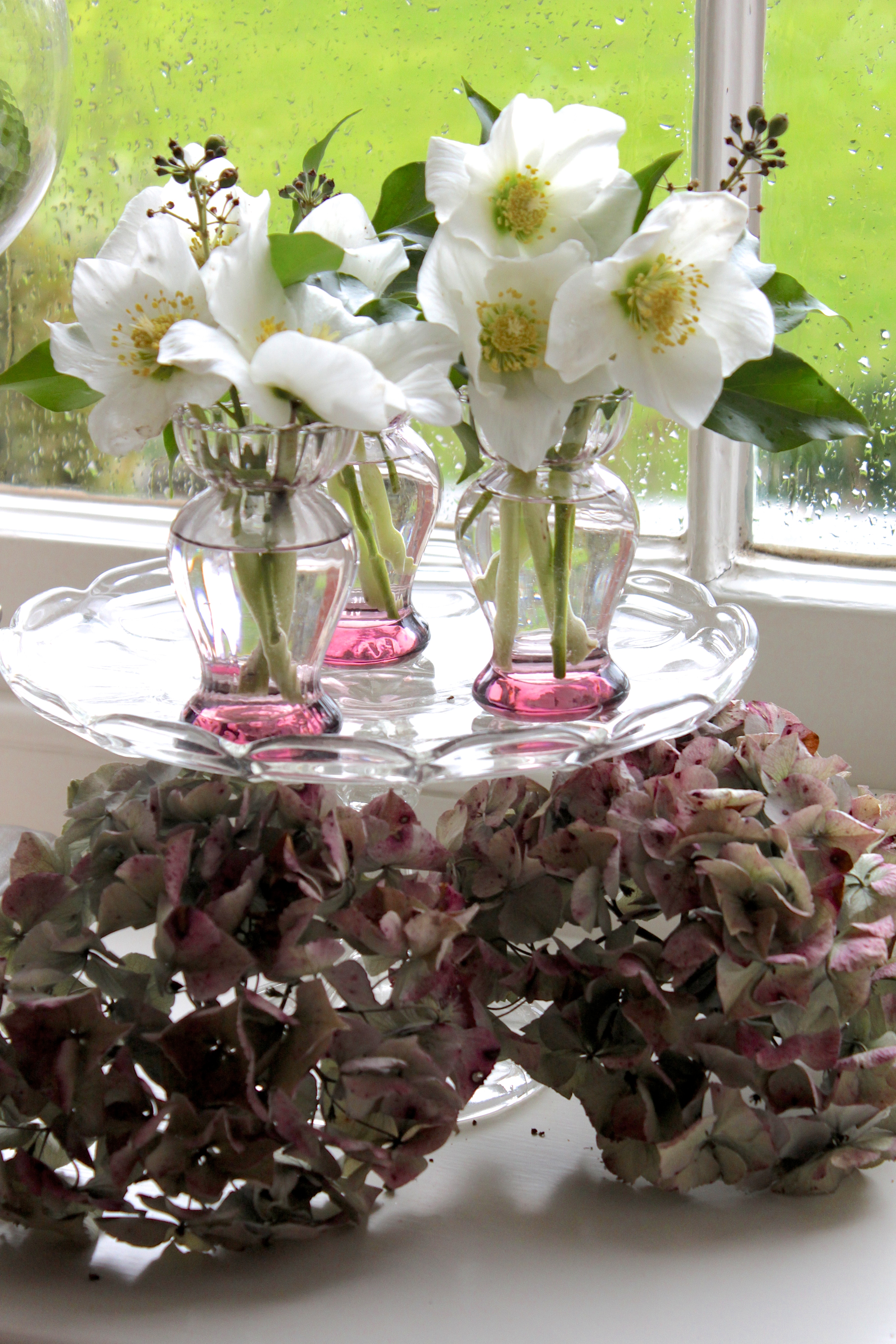 Returning from our New Year break in the Alps I was worried that January might be a very lean month – on the contrary I was delighted to find my earliest flowering muscari bulbs already in flower, along with plenty of winter flowering shrubs, paperwhite narcissi from the greenhouse and the ever useful twigs and dried flower heads.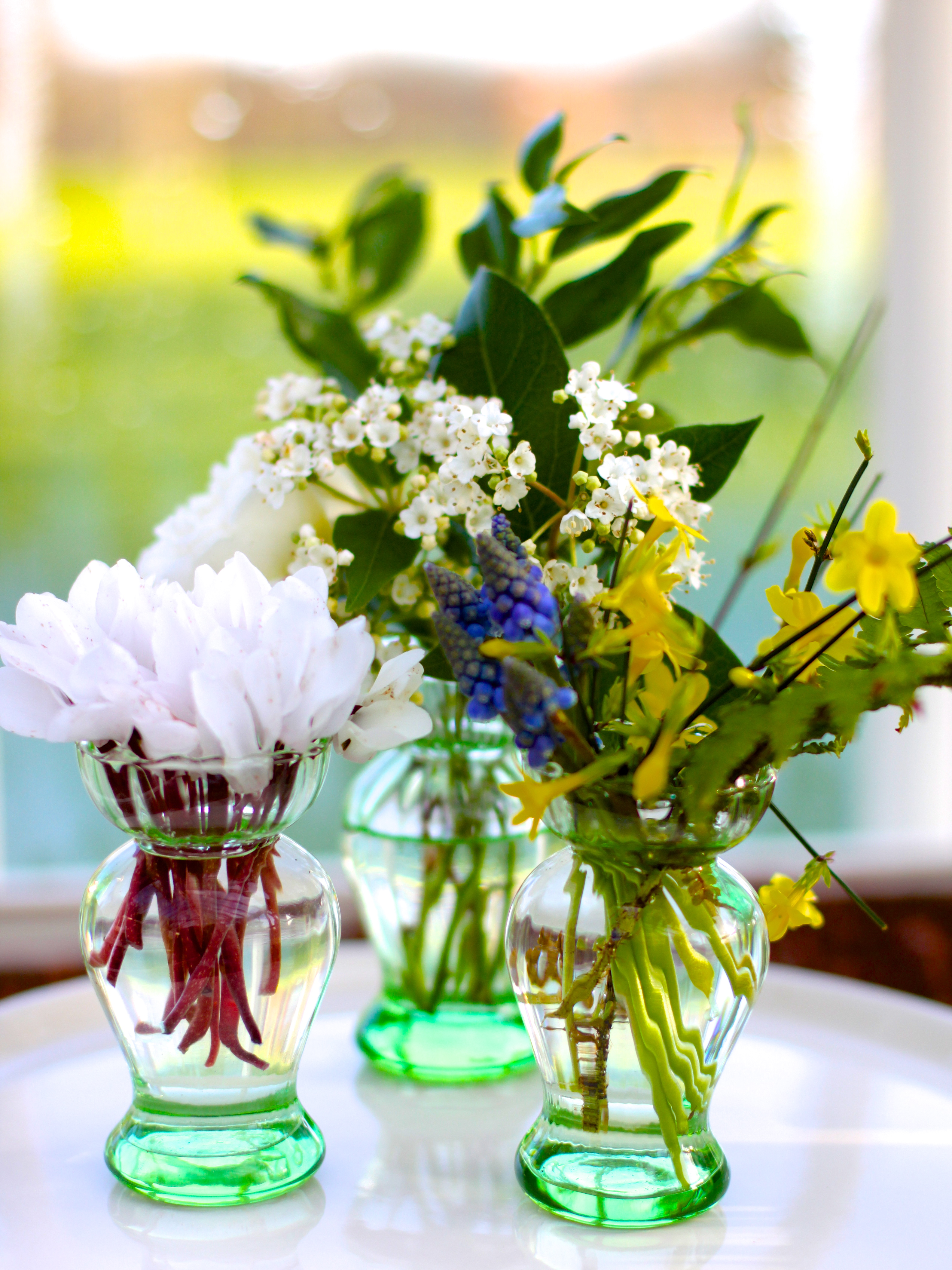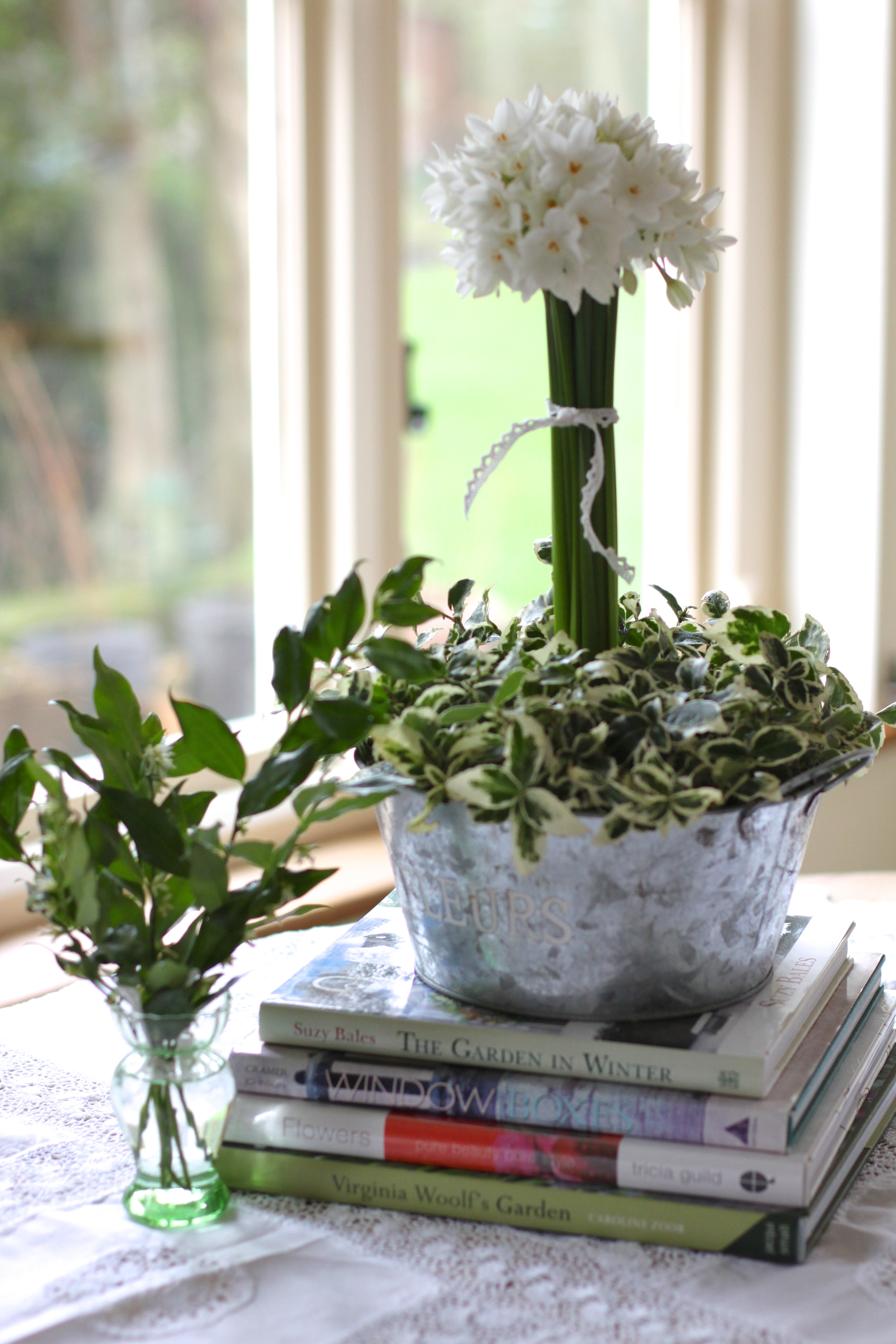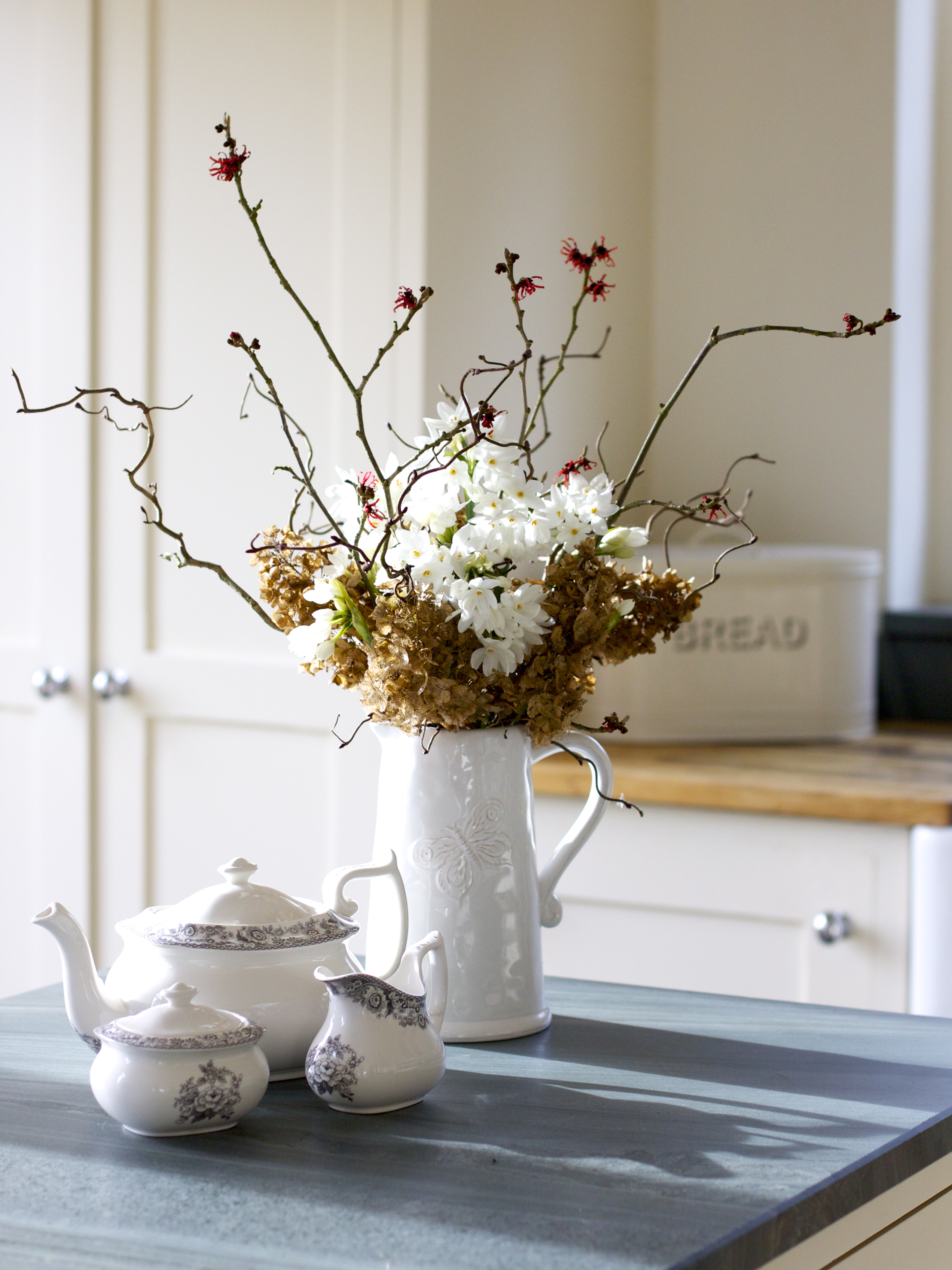 By February I had a garden full of snowdrops! There was also viburnum bodnantense Dawn bursting into flower along with the winter flowering bergenia and hellebores.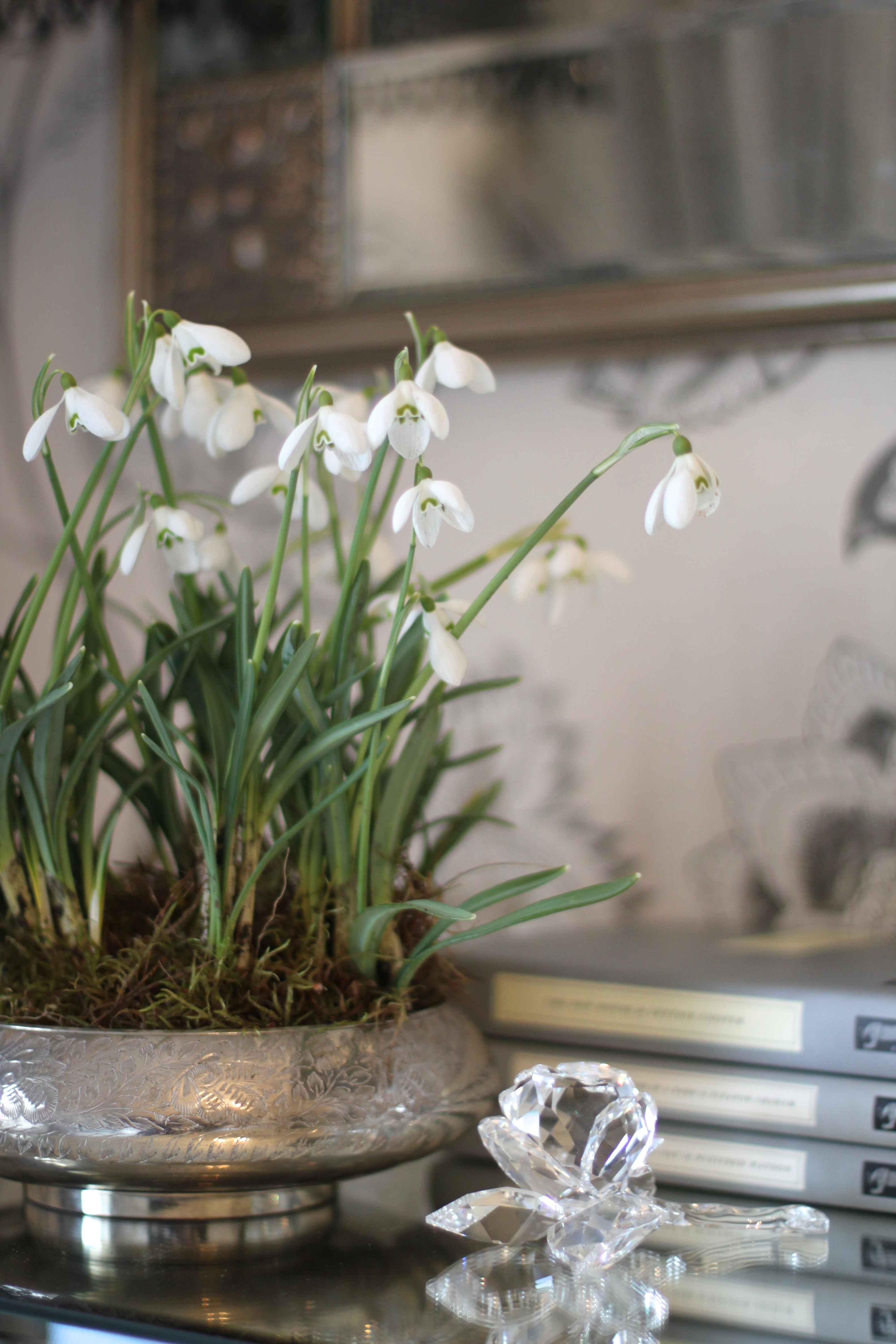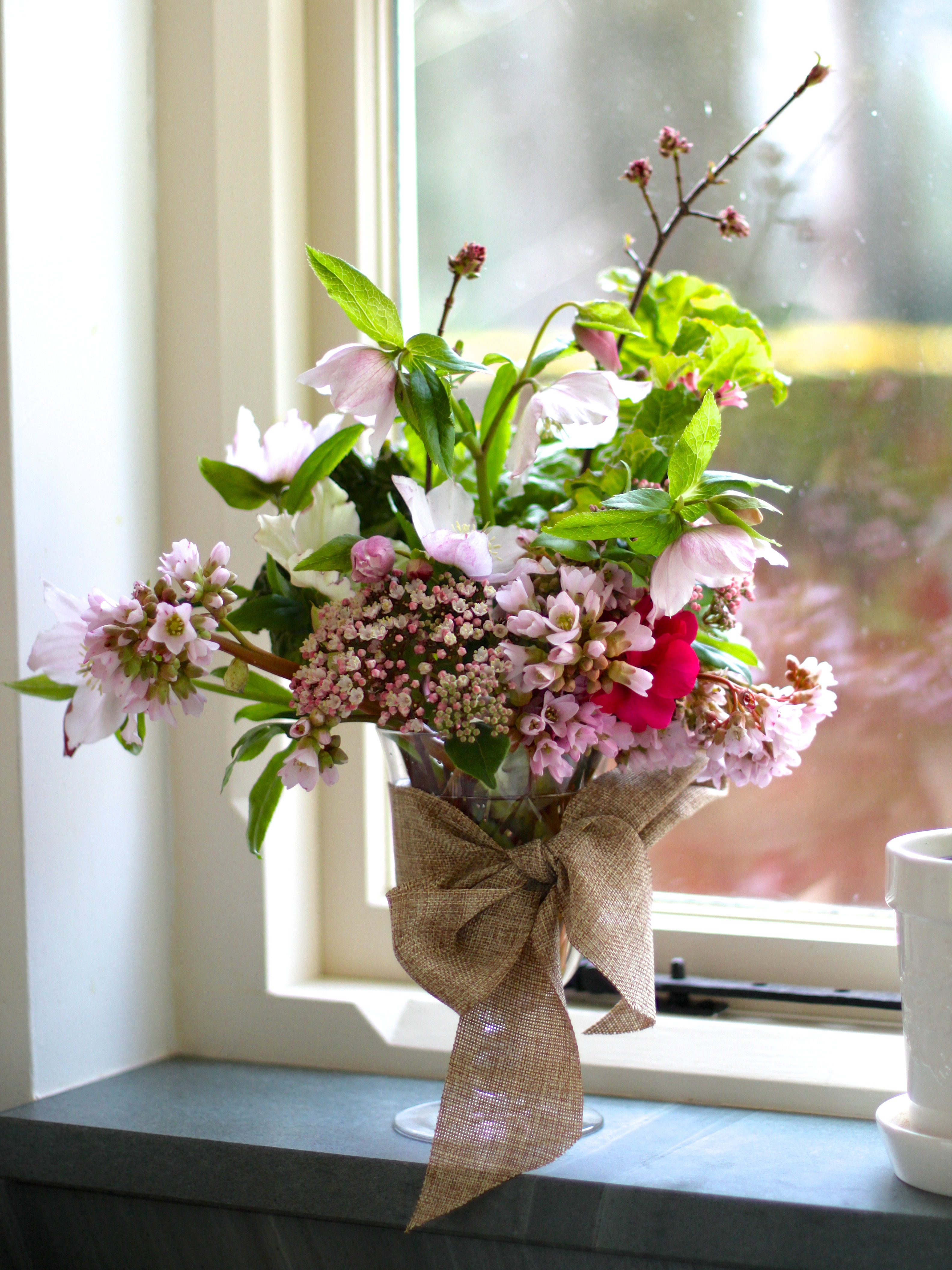 March saw the first burst of colour from my spring anemones, along with the first of my many potted camellias coming into flower. By the end of the month the garden was full of daffodils.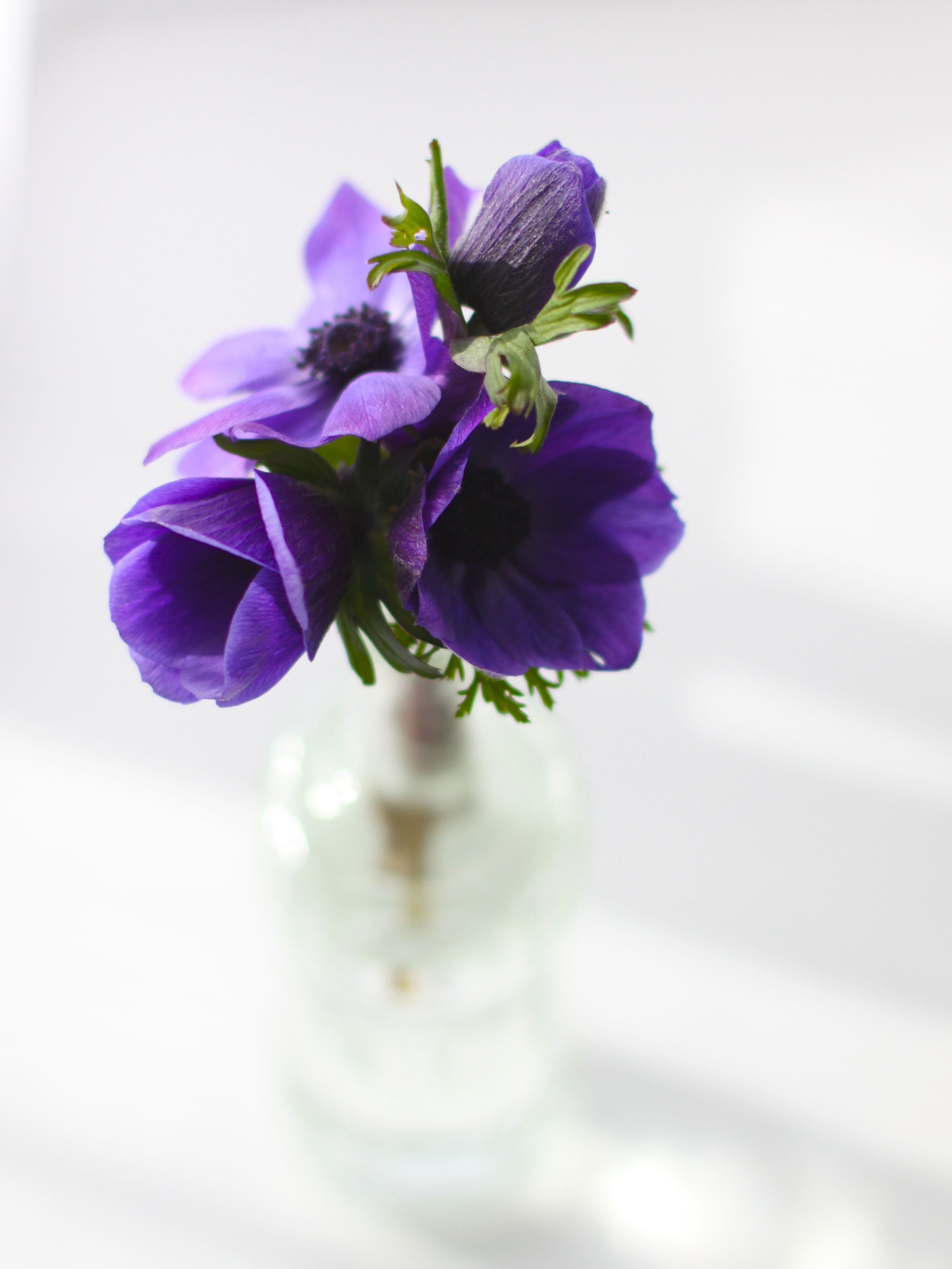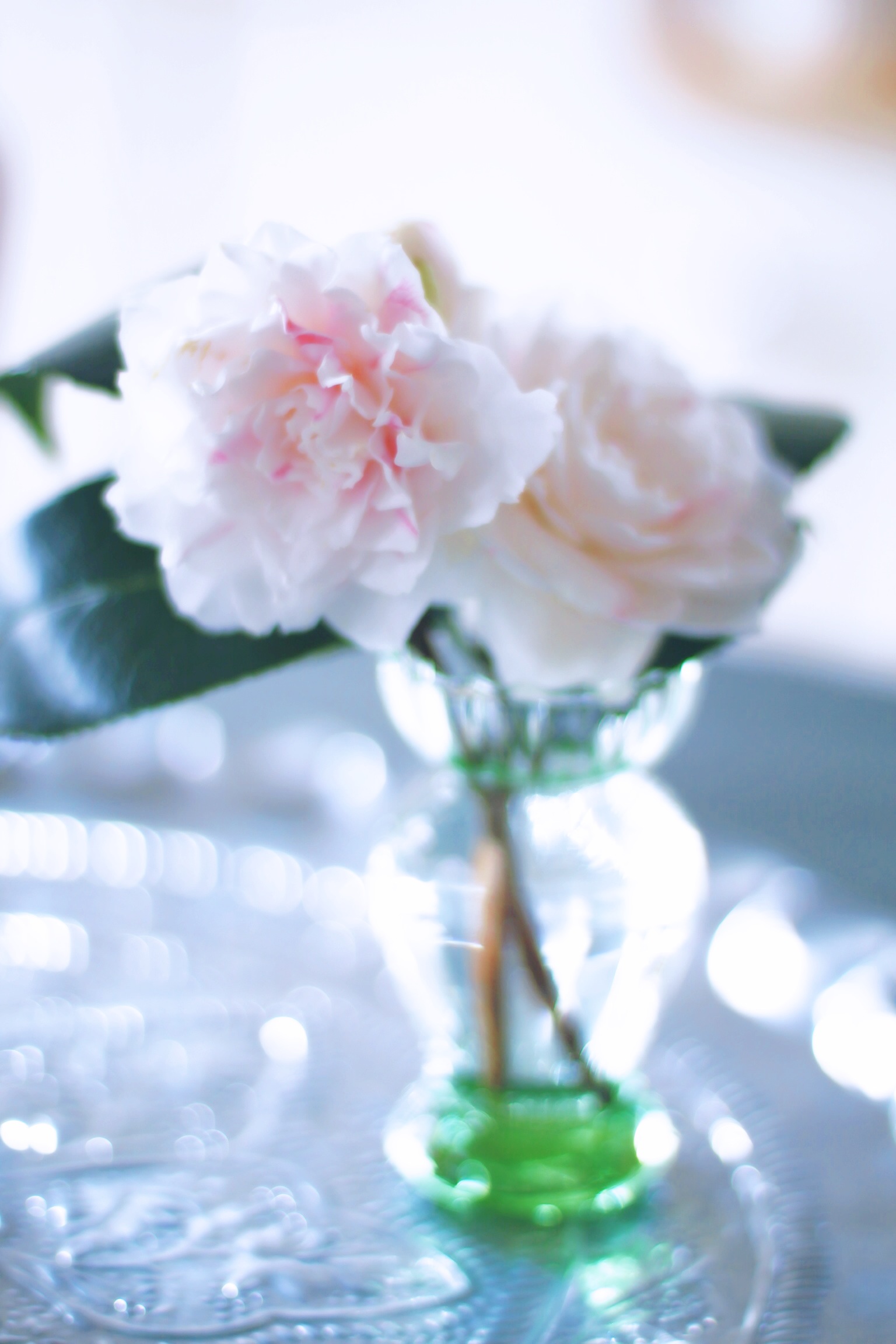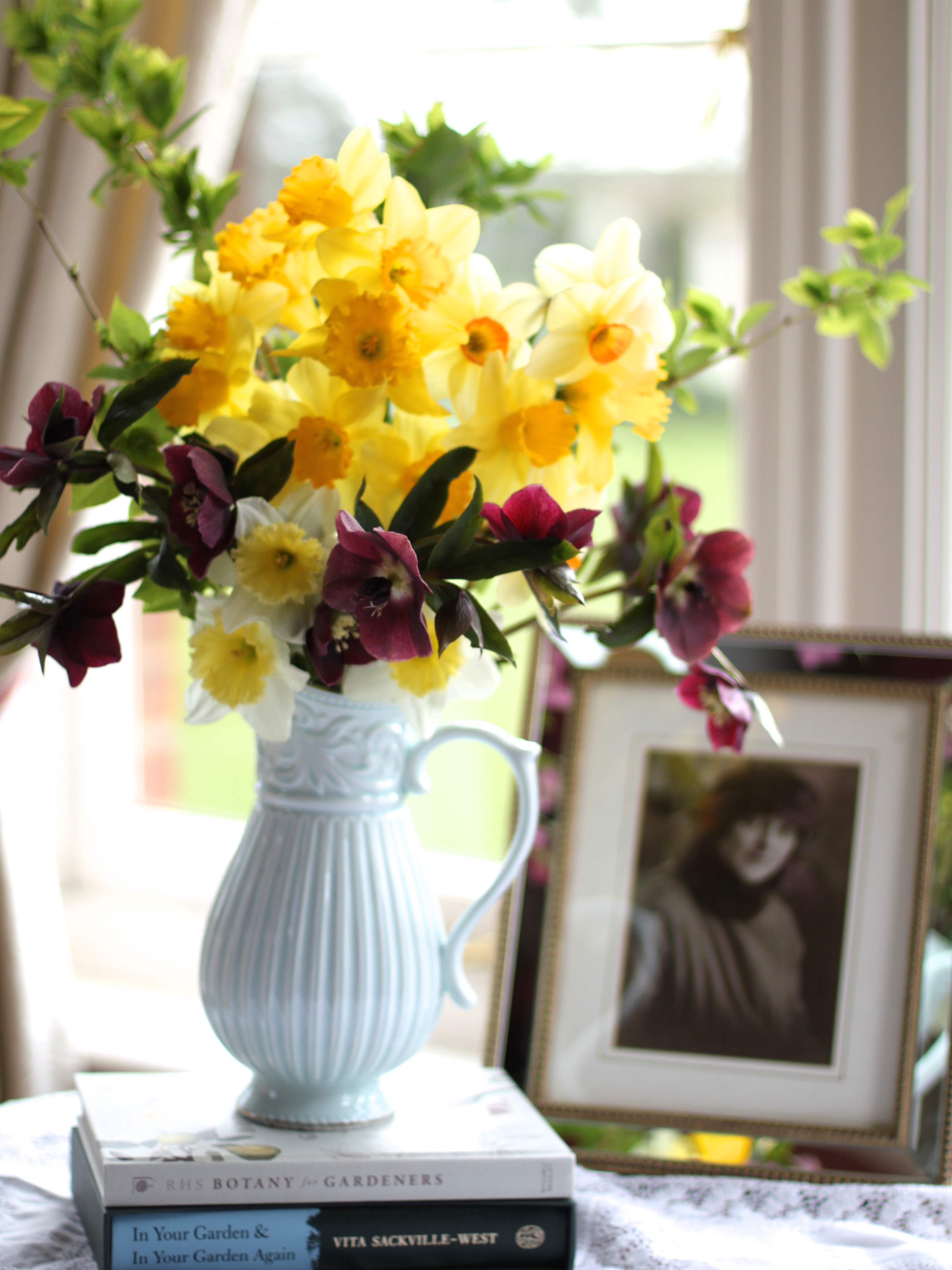 April continued with a sea of scented narcissi, later flowering muscari and the beautiful blue forget-me-nots. The month finished with an eruption of Queen Anne's Lace throughout the Woodland Walk.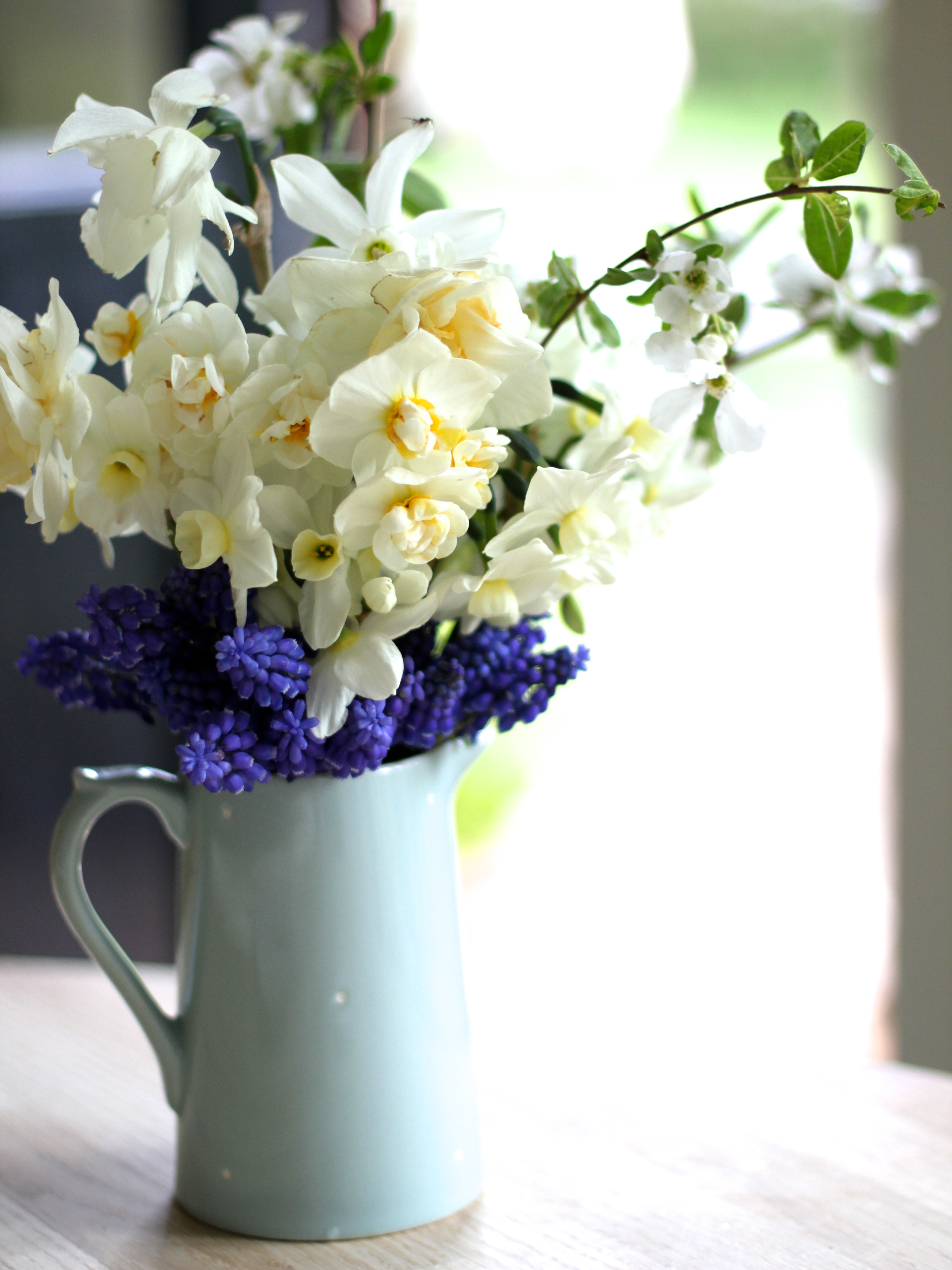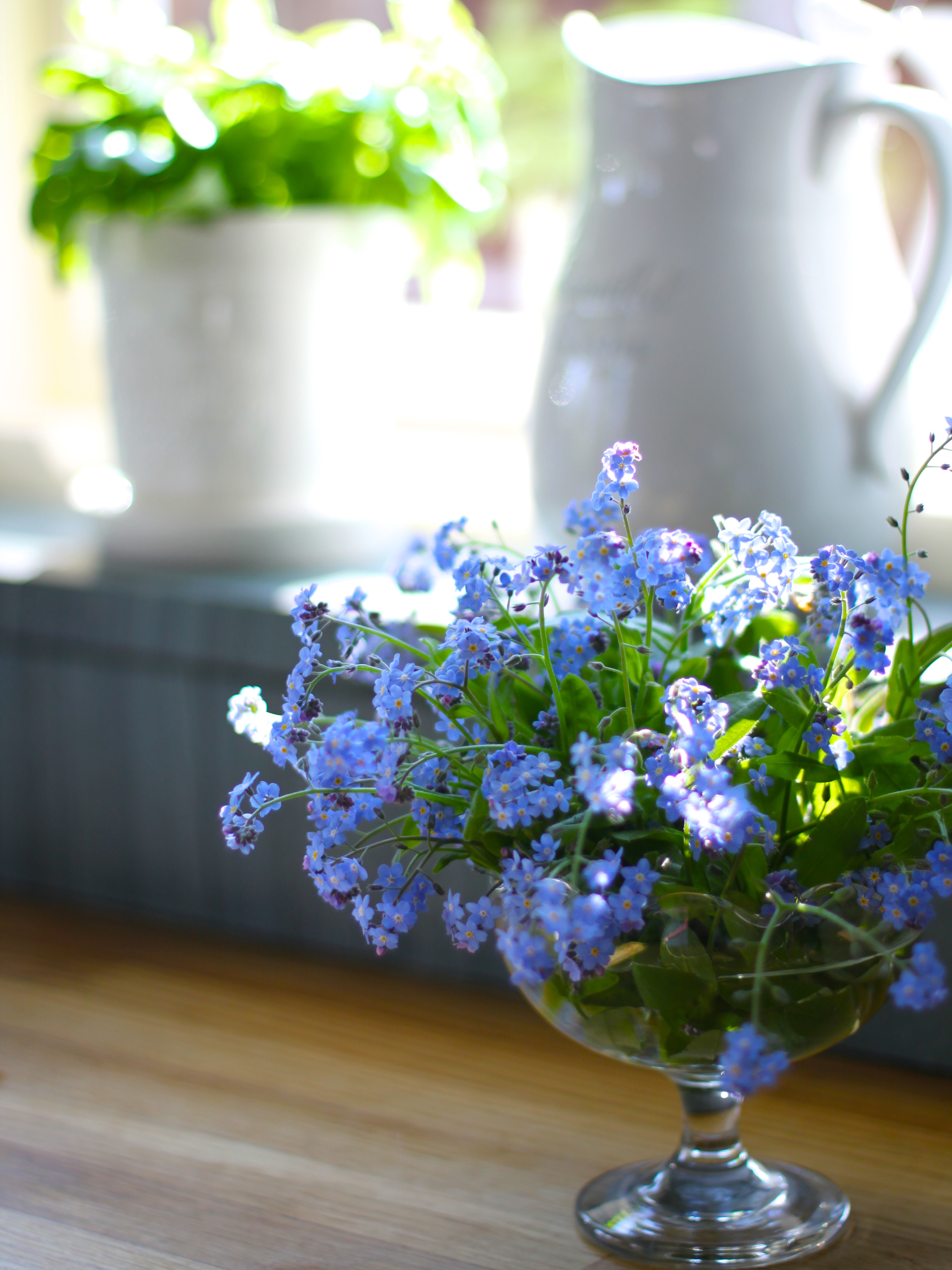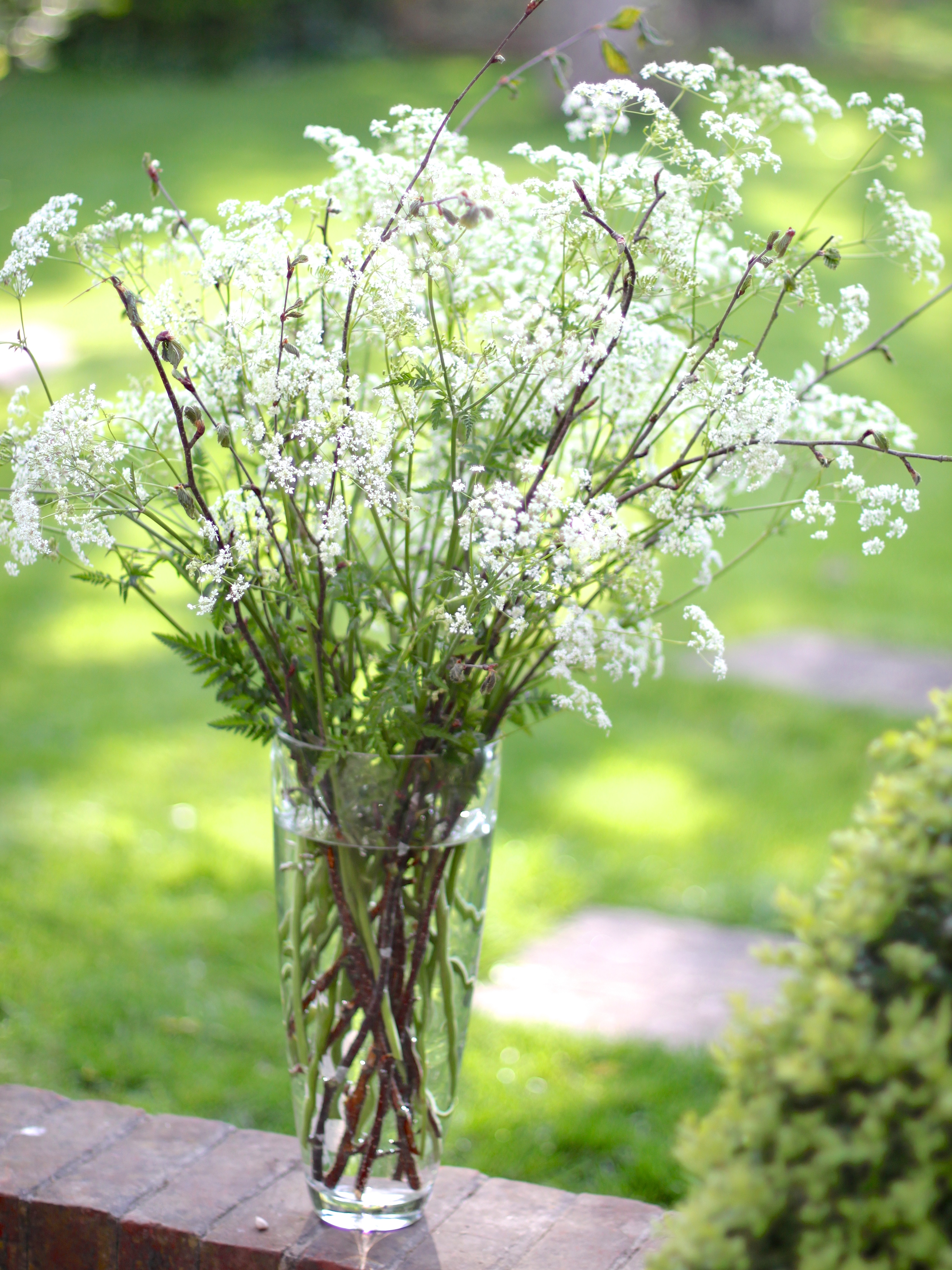 In May there were plenty of small flowers to choose from, as well as the first of the roses and clematis. I was also able to pick my first spring harvests from the vegetable garden.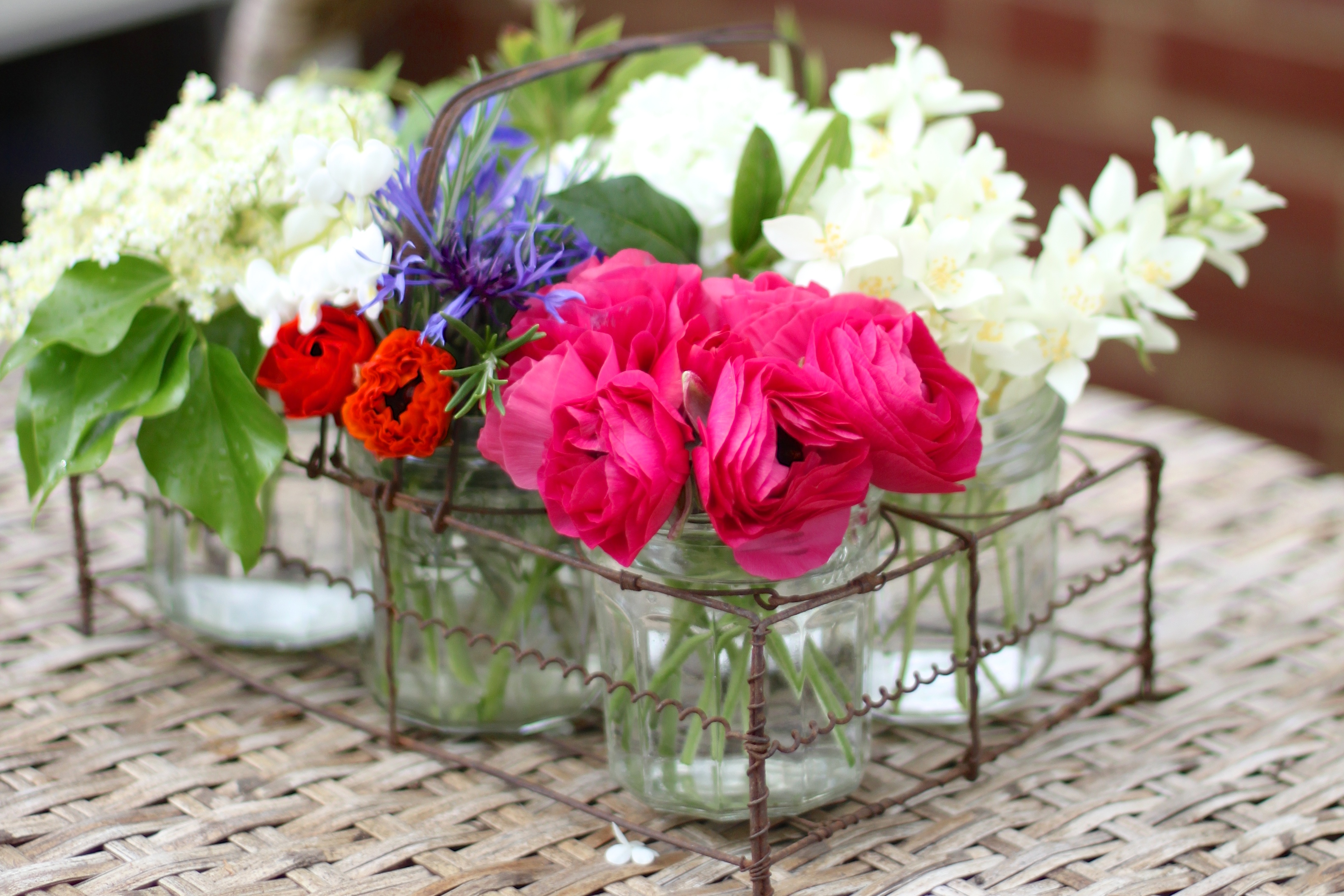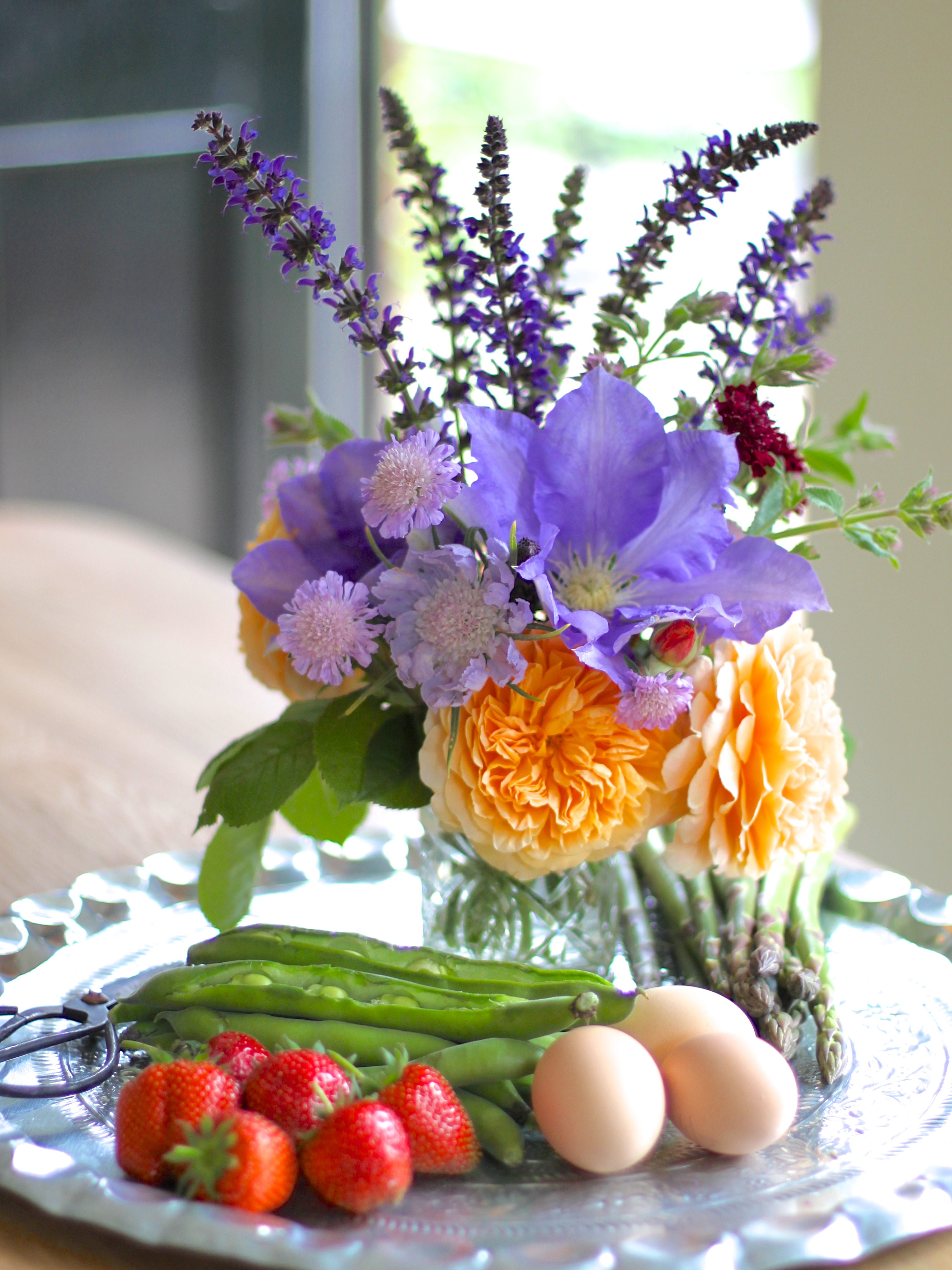 In June my much anticipated peonies started to flower, along with swathes of garden roses.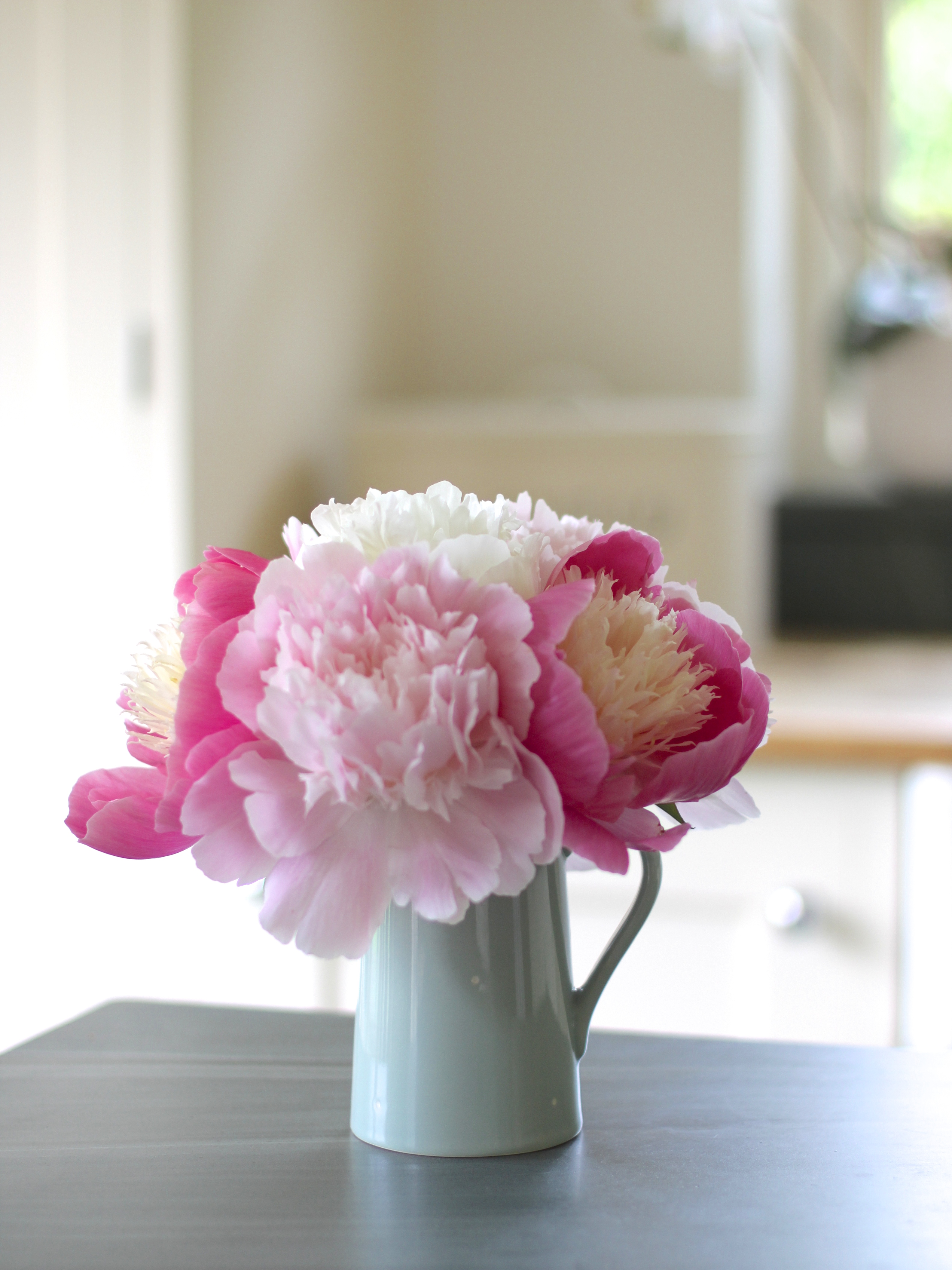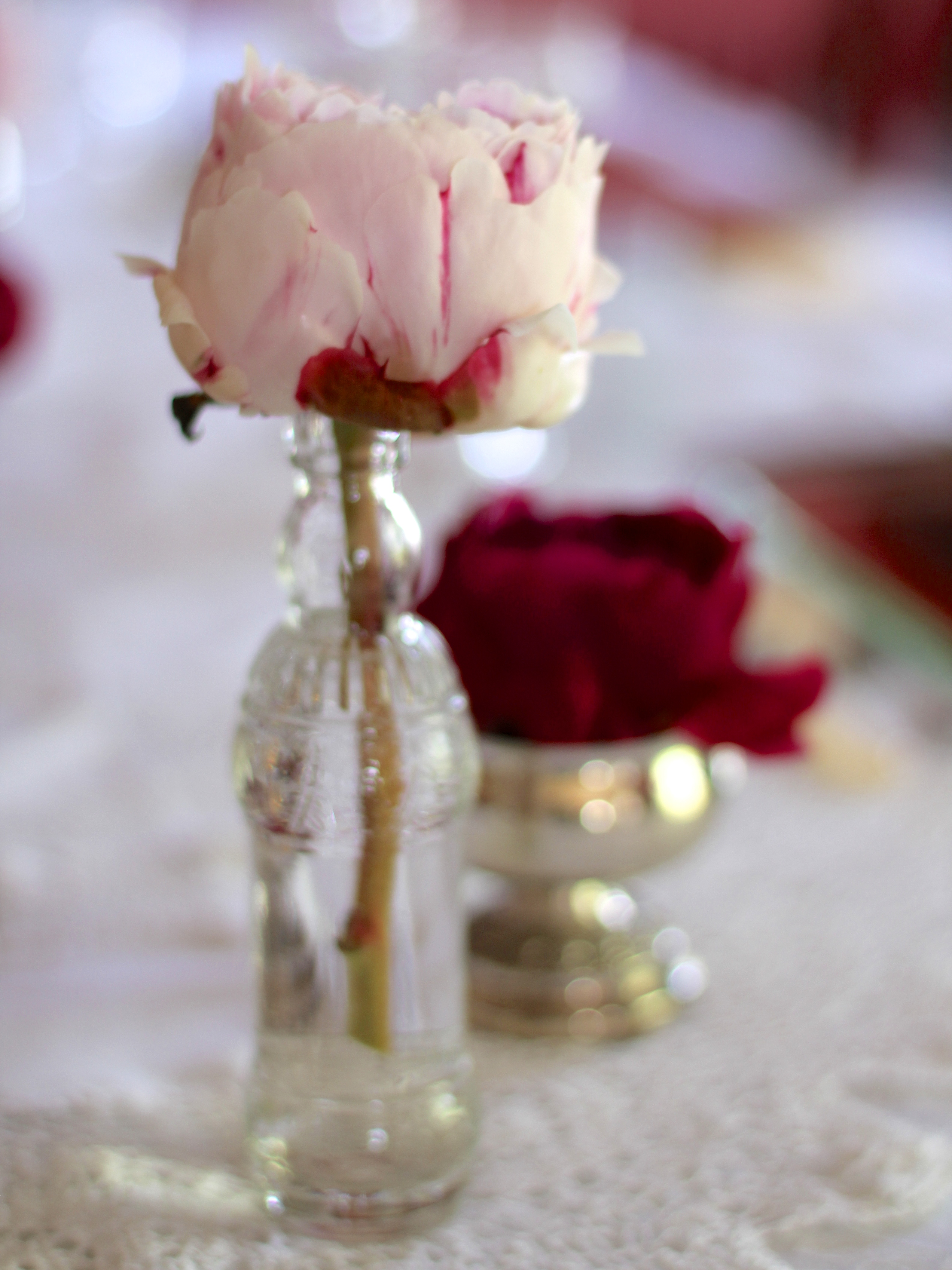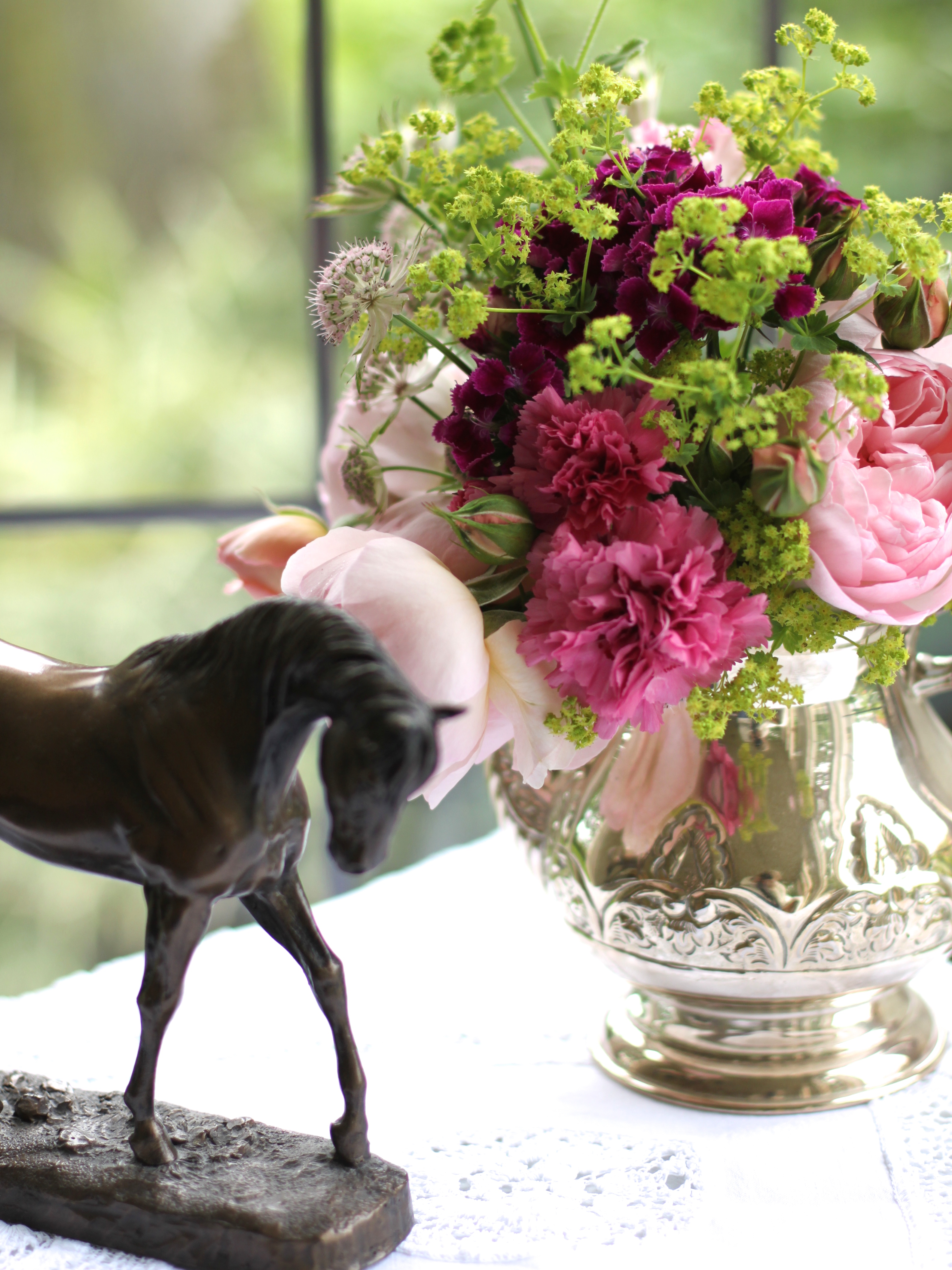 July saw the sweet peas in full flow, along with the first of the hardy annuals in the Cutting Garden.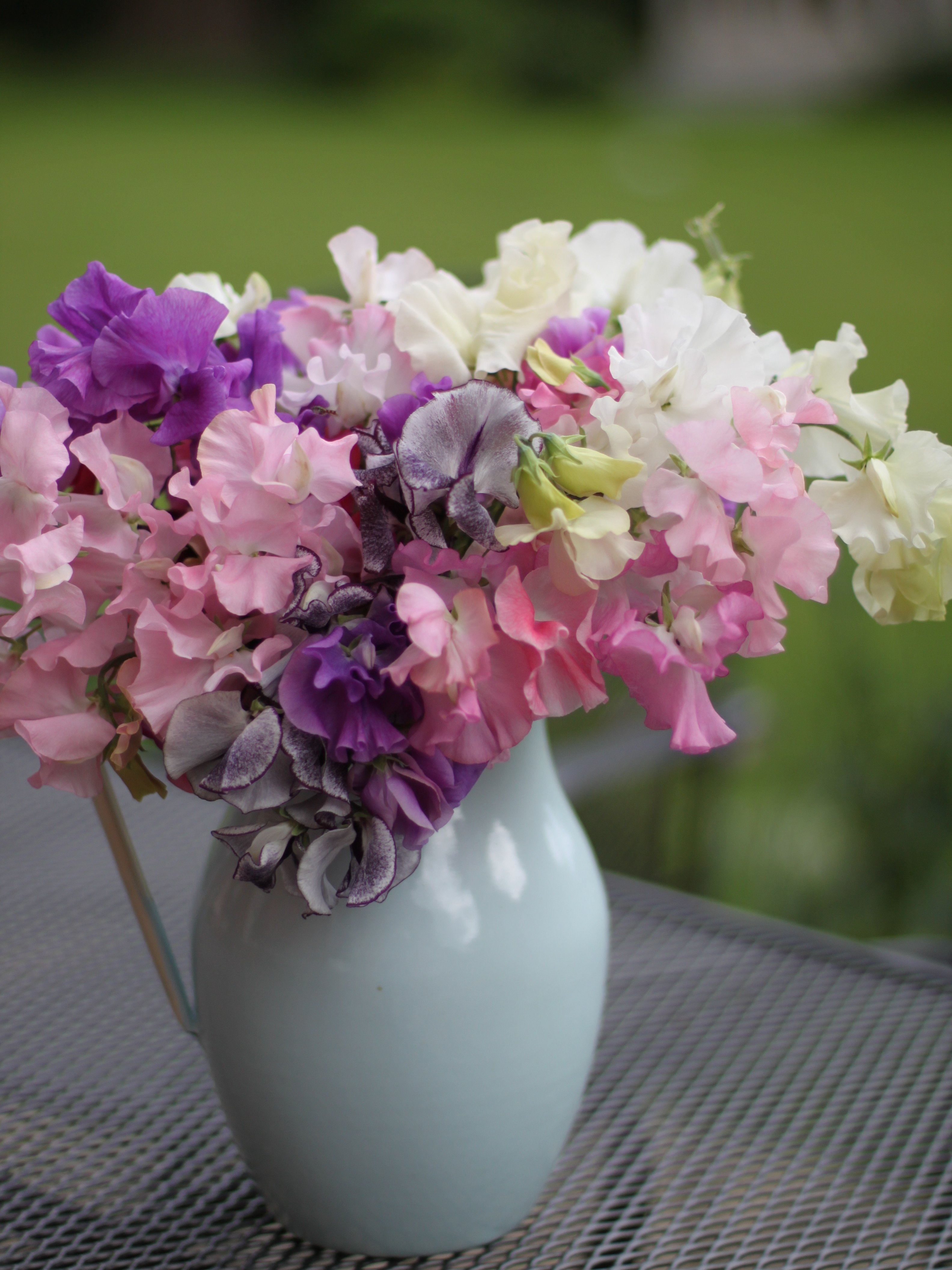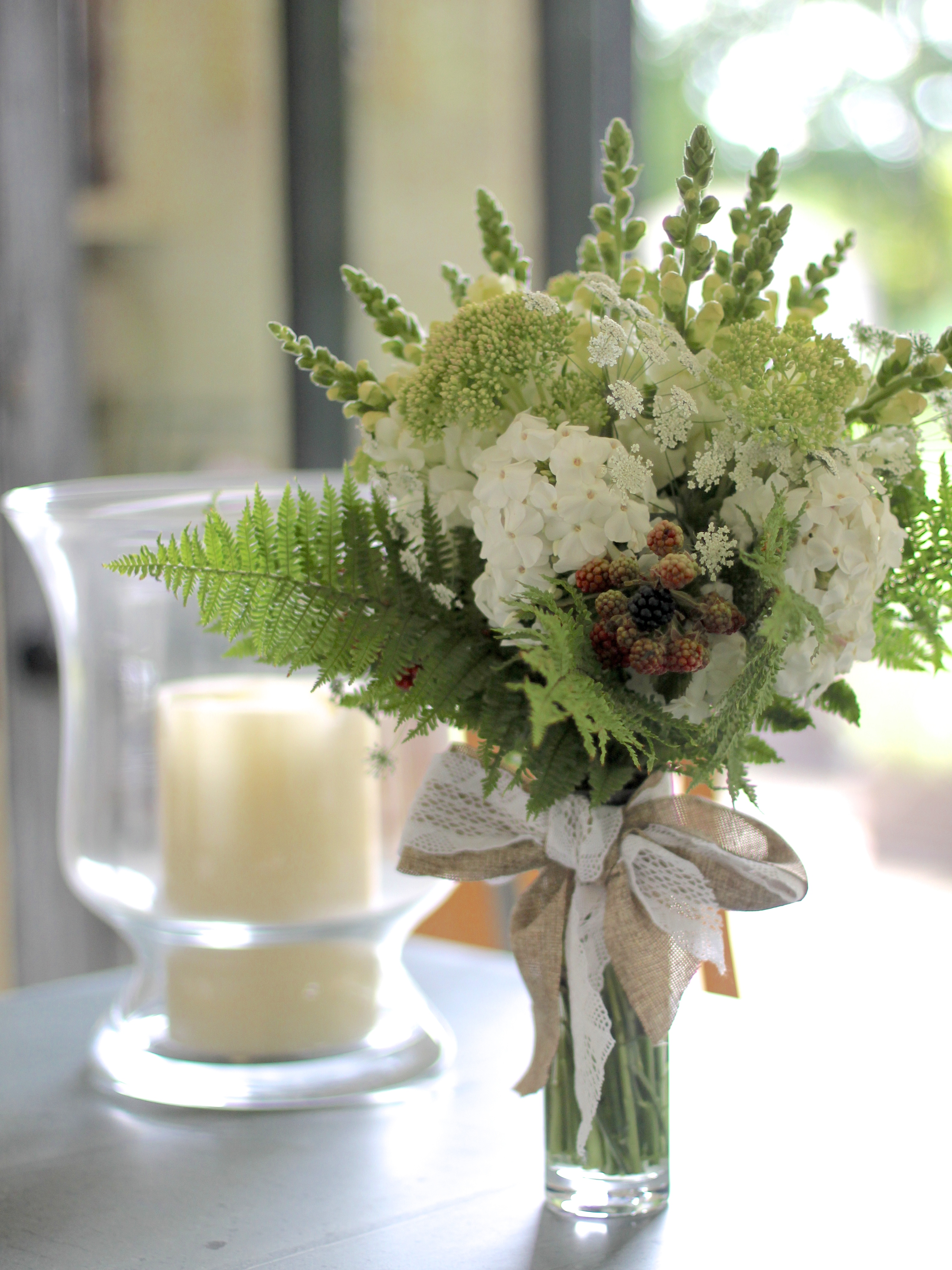 August was a month for holidays, but the hydrangeas were looking beautiful and made a quick and easy vase.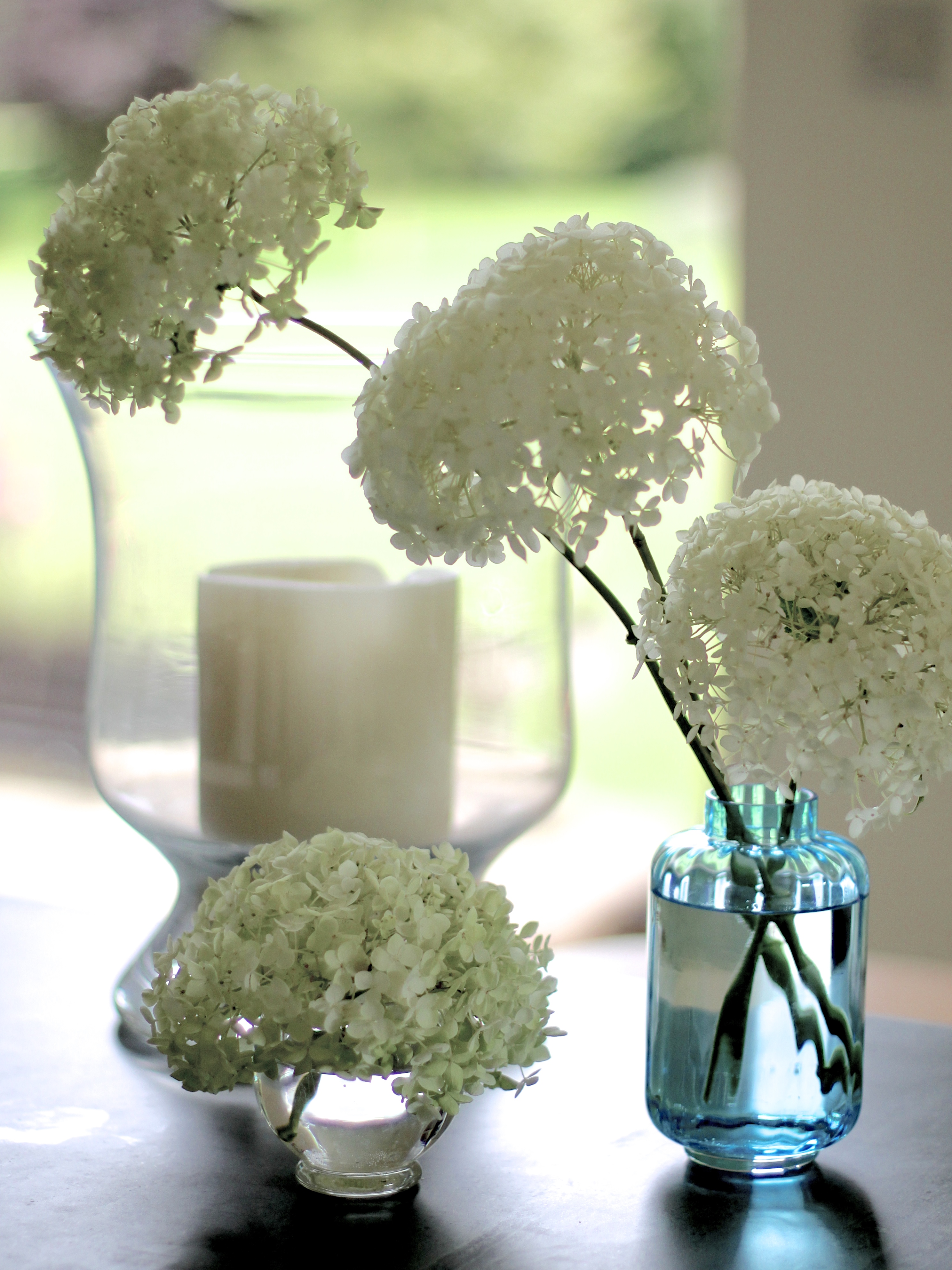 September saw the Cutting Garden reaching its peak – hardy annuals, half hardy annuals and dahlias were all jostling for space and attention. It was also a month of apples – my first harvest from the recently planted mini orchard.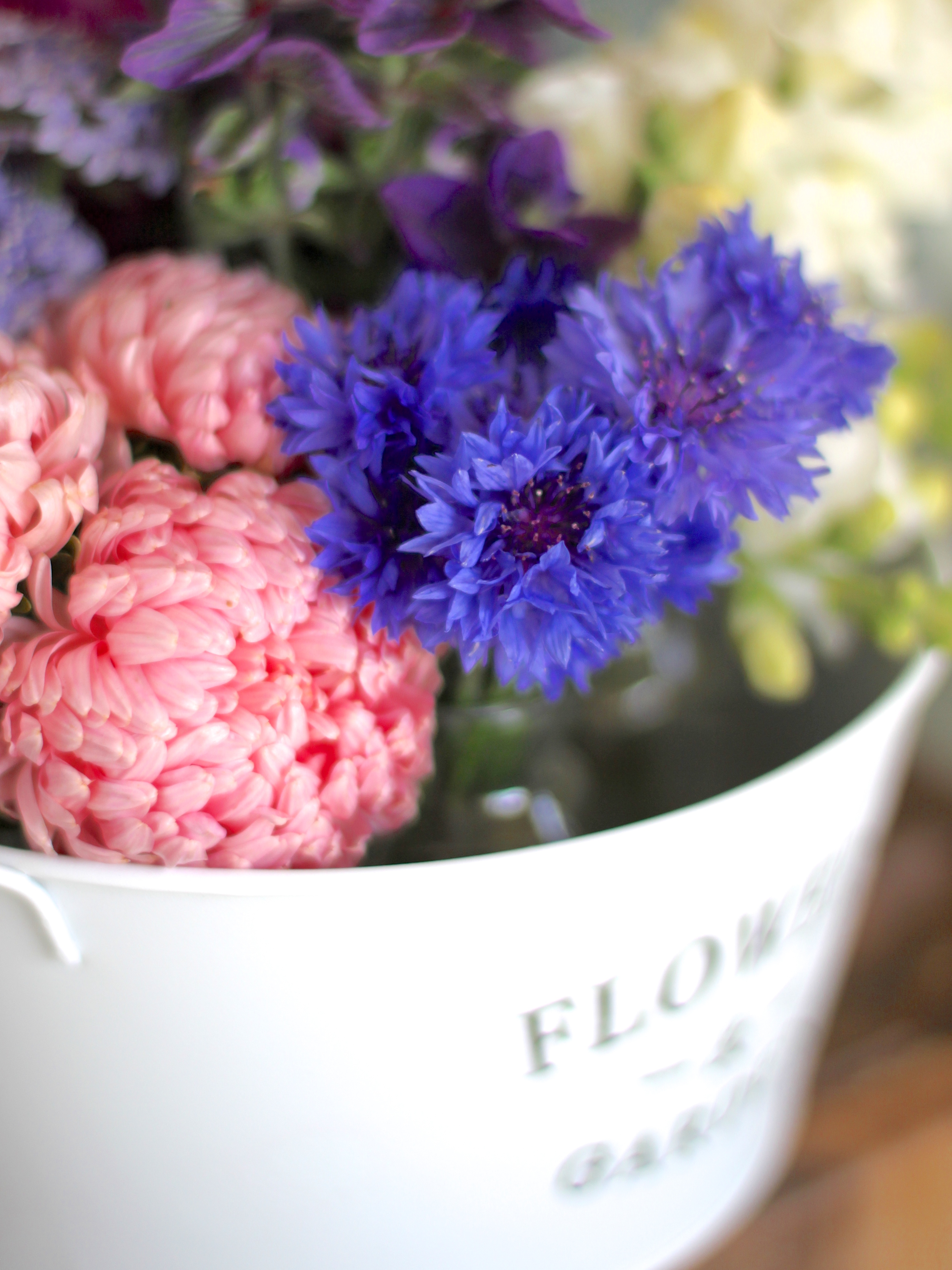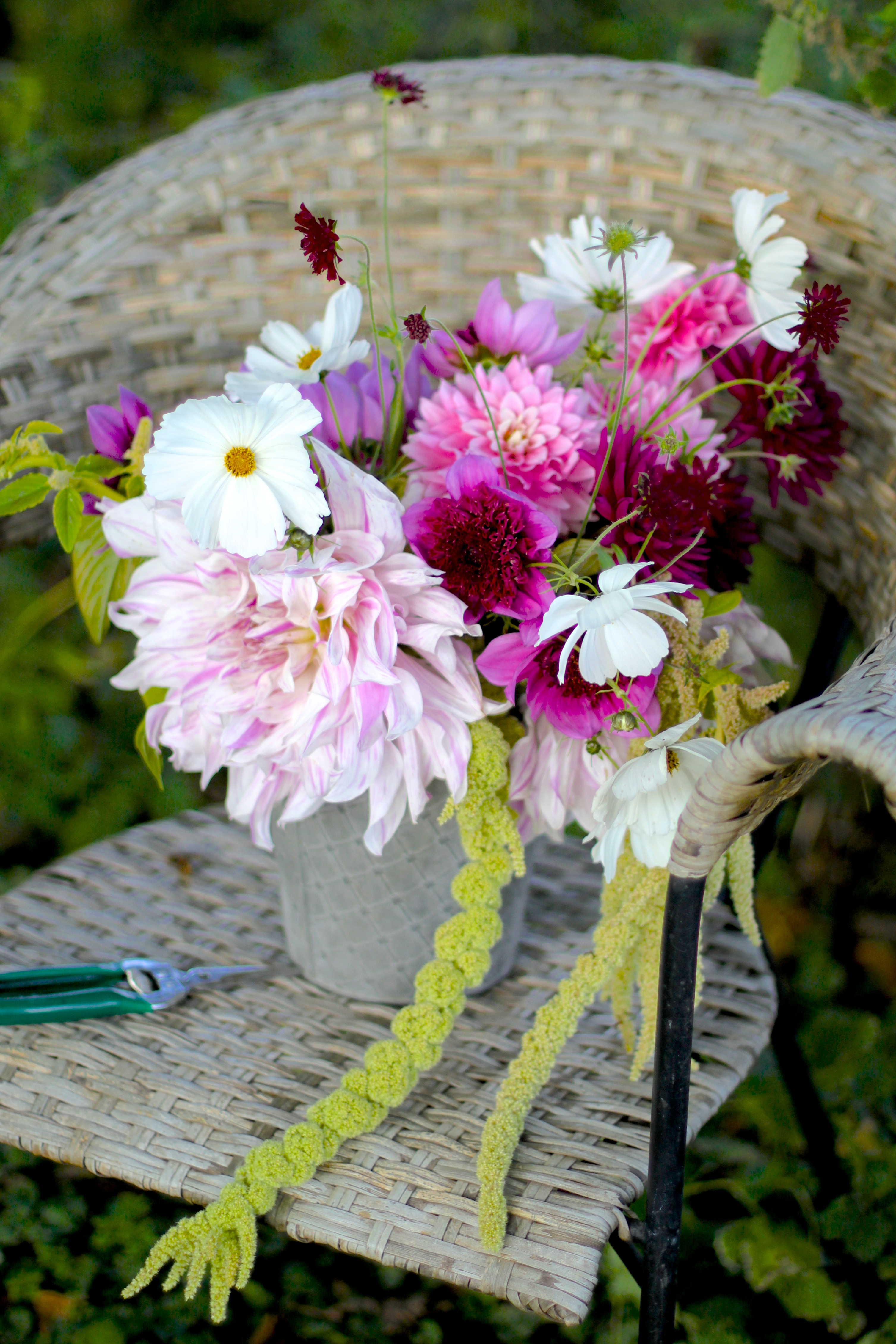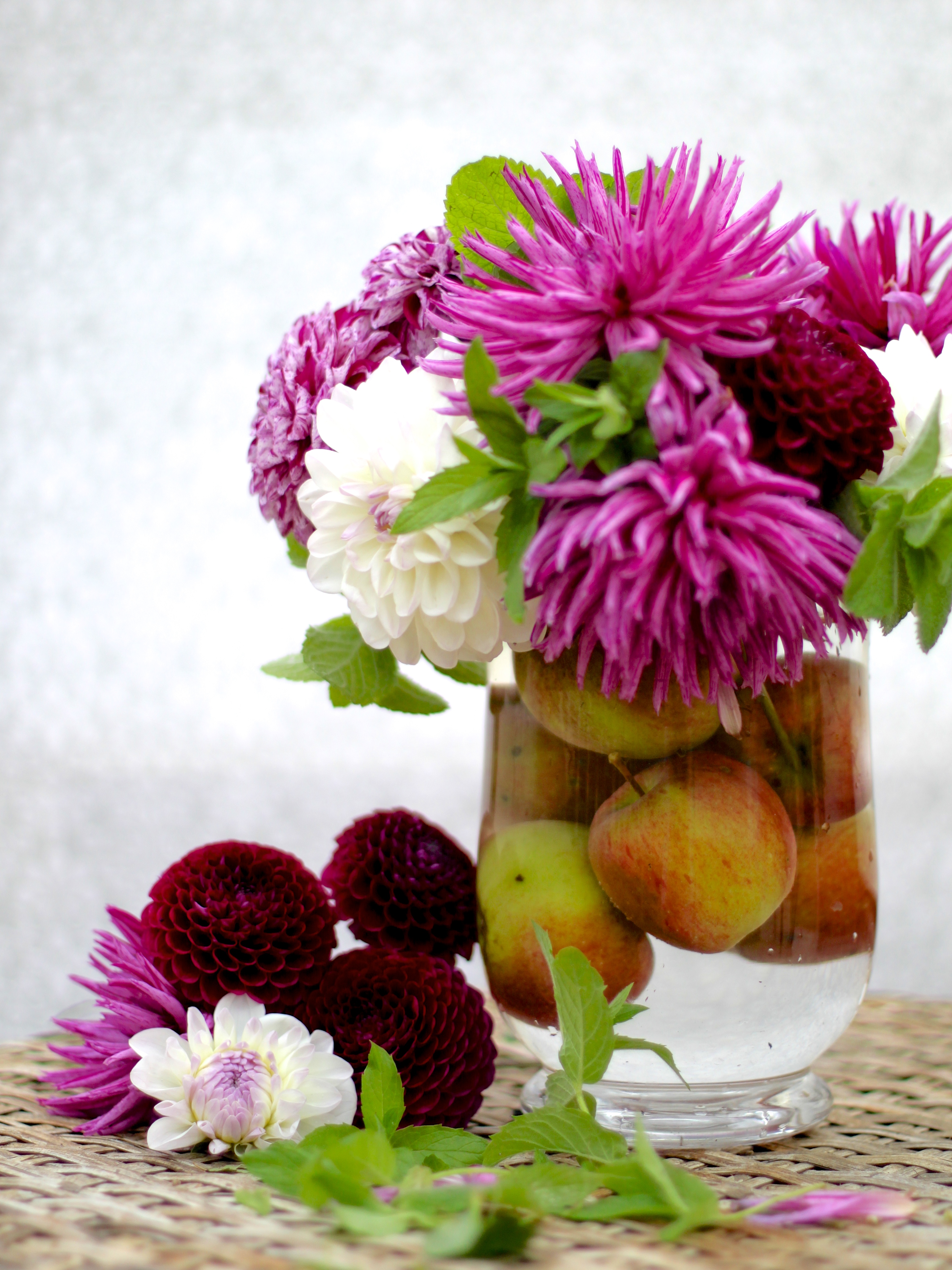 By October much was fading quietly away, but the dahlias were still fantastic. The final autumn harvests were being collected and the first of the chrysanthemums were ready for cutting.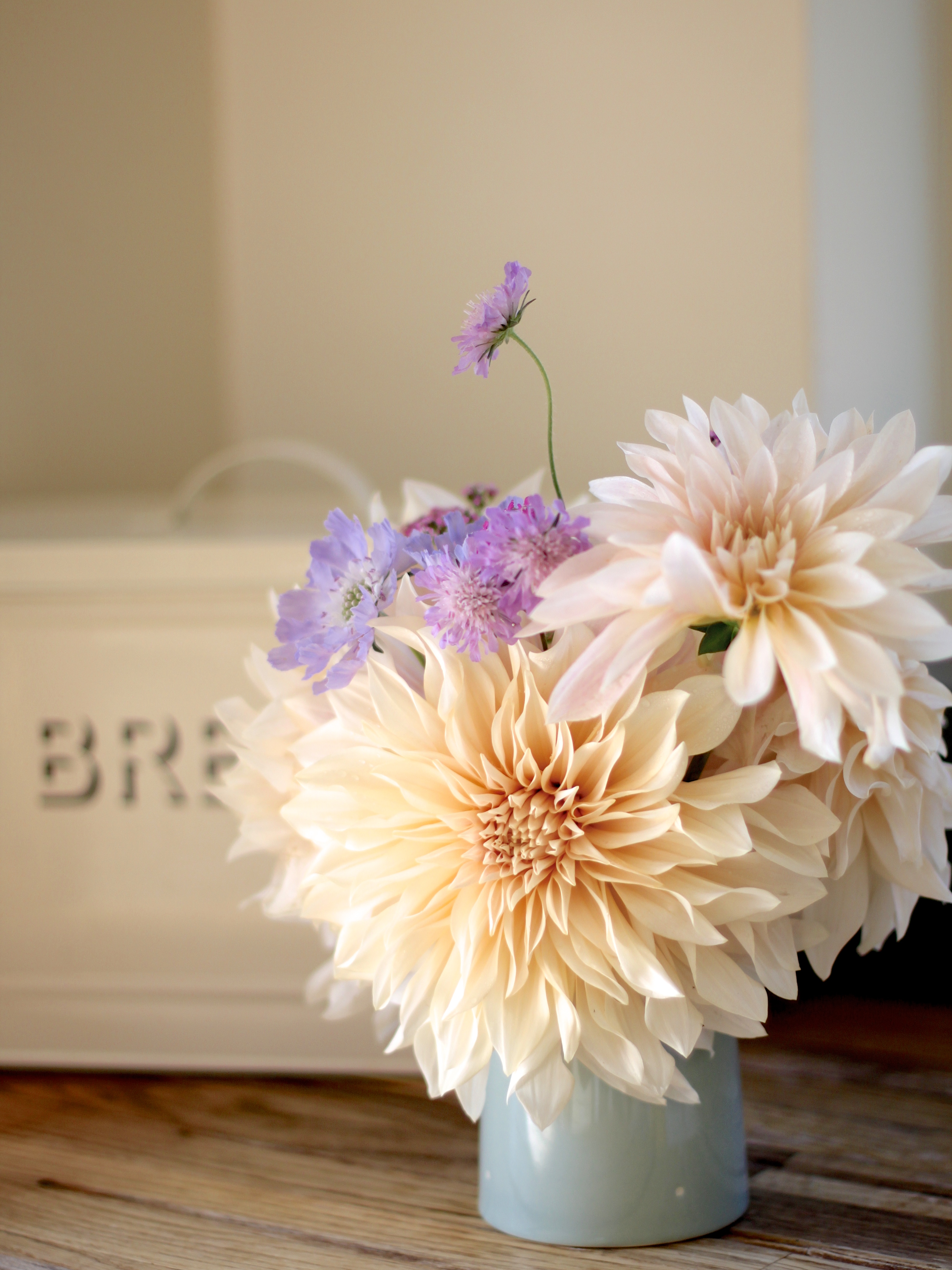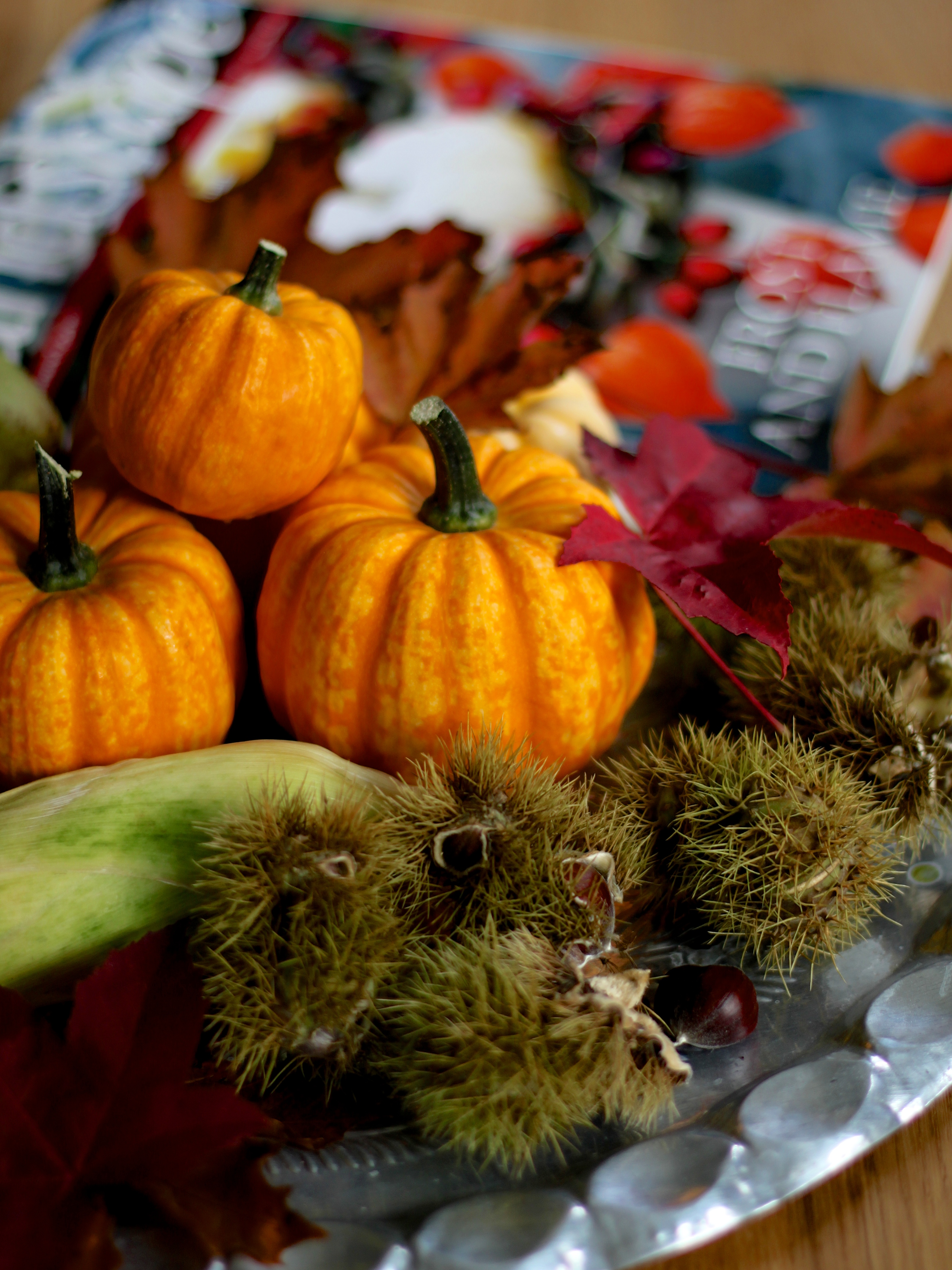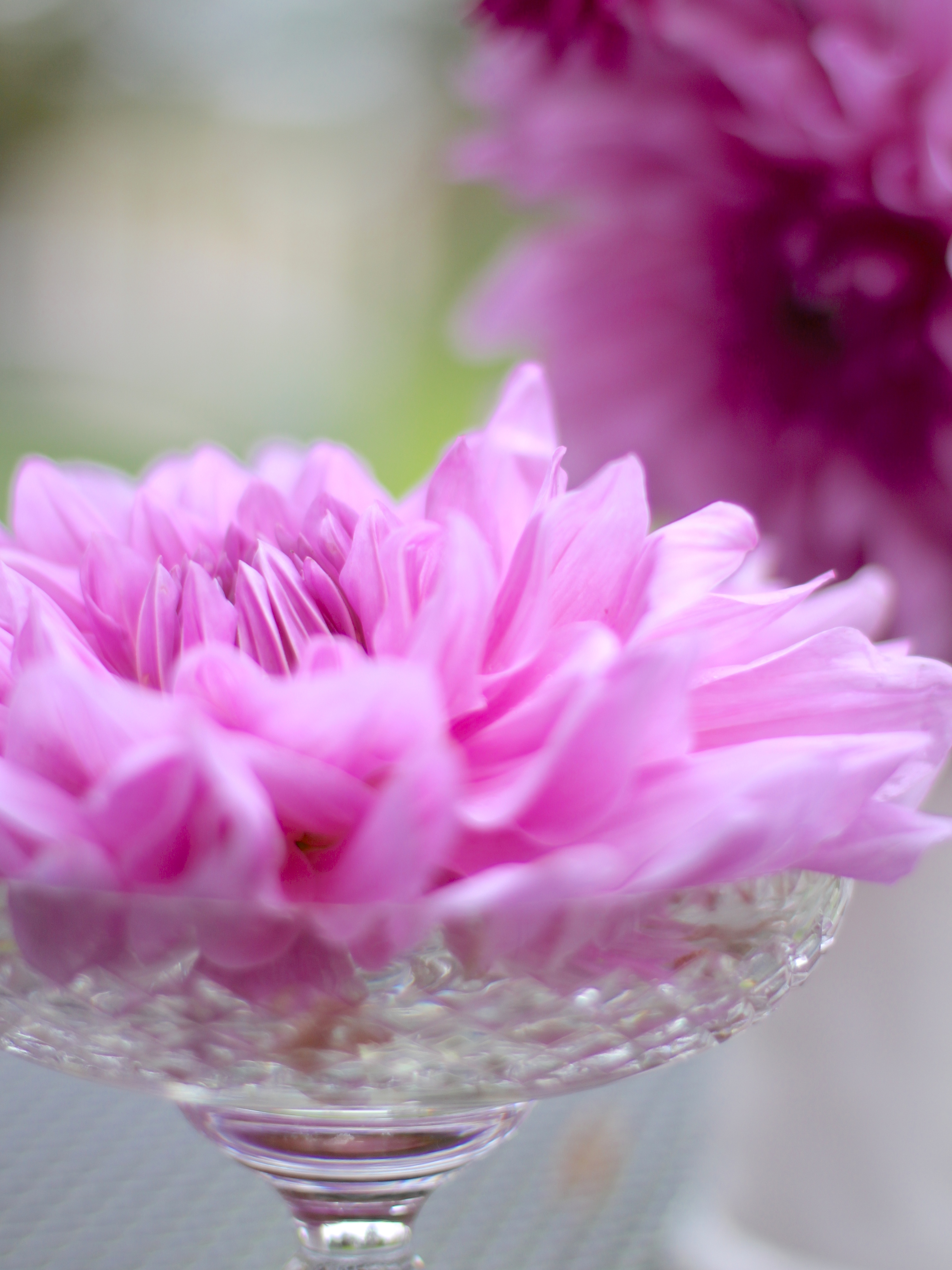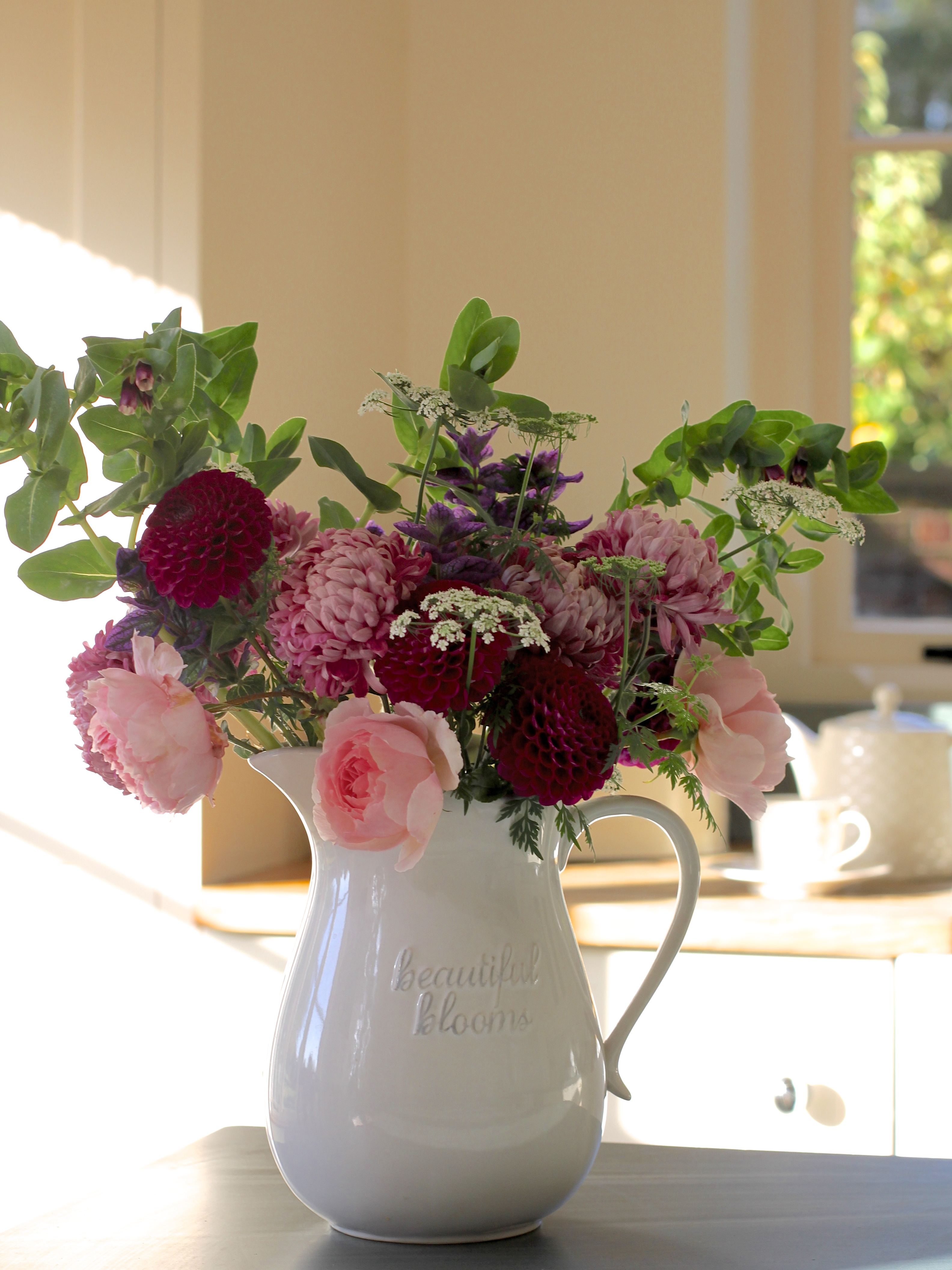 Which brings us full circle back to November!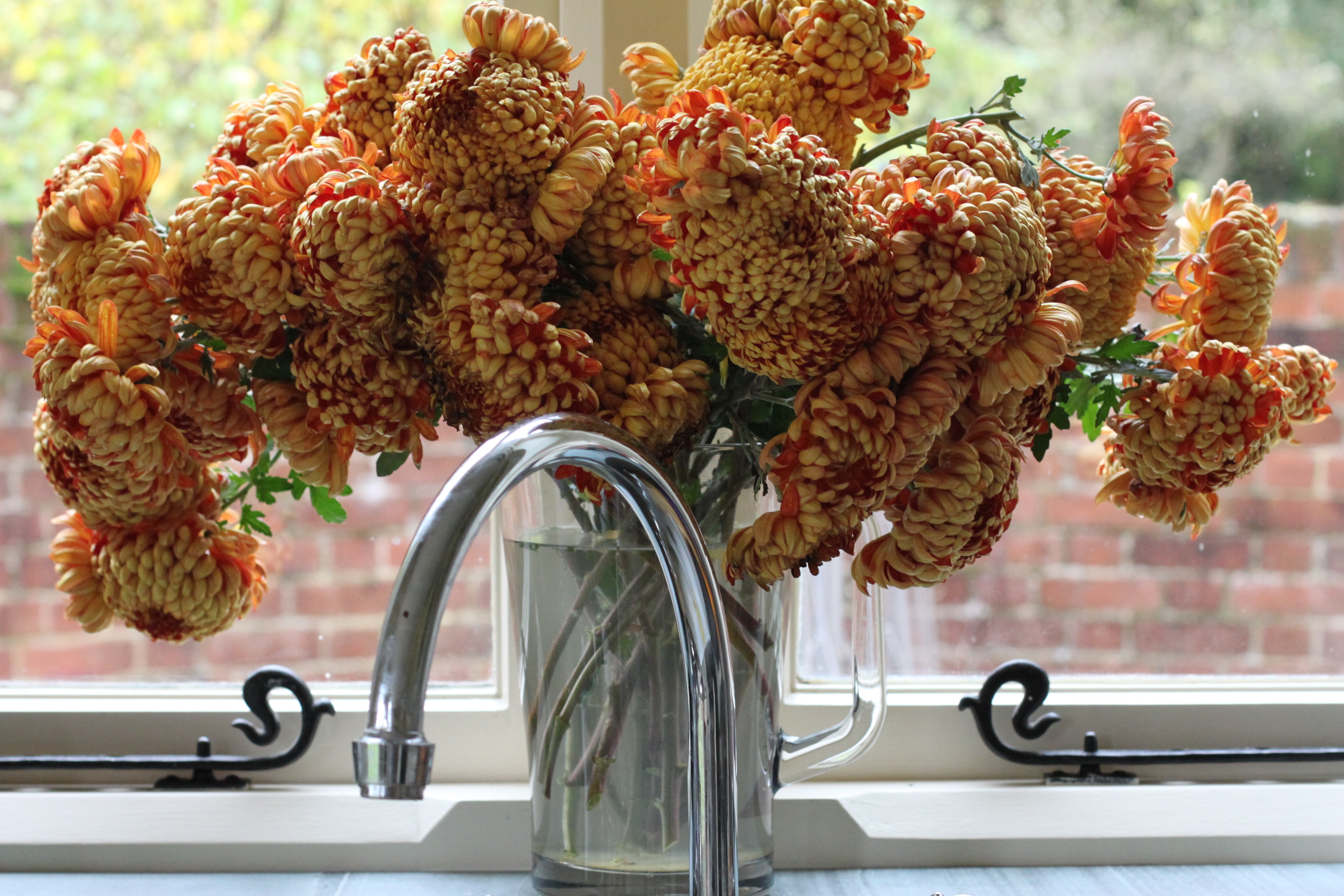 Looking back through the year in this way has been an excellent exercise – it has both reminded me of how far my garden has progressed since we moved here 5 years ago (when fruit and flowers were hard to find) and reinforced the annual pattern of flowering upon which I am trying to build my garden.
I set out when creating this garden with the aim of having year round flowers as well as plenty of structural foliage. When I came across Cathy's new meme last November I was so excited to join in, as I knew it would challenge me to continue to work at creating my new garden. This is a meme which has sometimes stretched me, but always delighted me. In addition to having to think weekly about what I could use for my own vases, by looking at the vases others have contributed throughout this year I have come across new flowers I would like to grow and learnt much about growing and arranging techniques. I have also come to look at some flowers I would tend to avoid with new eyes. It has been fascinating to watch everyone grow throughout this year – we are all producing better arrangements and taking better photographs.
And so we move on to our second year – I will certainly carry on with this weekly delight. The challenge for next year will be to try to create something original – all my favourite flowers will, of course, have to make a second appearance, but now I must dig deep and try to find new ways to display them, so that next years review is not a repeat of what you have just read.
Next Monday will be my first vase of year 2 – I look forward to seeing you here again then. In the meantime, please join Cathy with her review of the year at Rambling In The Garden, where I am sure you all also find links to plenty of other reviews as well. As ever I would like to say a huge thank you to Cathy for organising this meme and encouraging us to keep taking part!
I am away in Lancashire this week with my mother and so will not be back here until next Monday.