Today I am linking to the intriguing meme Garden Bloggers Foliage Day (GBFD) hosted by Christina at My Hesperides Garden. Foliage plays a very important role in my developing garden, so by joining in with GBFD on the 22nd of each month I will have the perfect opportunity to concentrate on this aspect of my garden. In November much of the deciduous foliage has gone, but there is still plenty to share and be enjoyed.
This November the prize for breathtaking foliage has to go to the many trees which have finally turned colour and are slowly dropping their leaves. I spent some time photographing my garden from an upstairs window to try and capture this magical moment in time.
Below is one of my three mature lime trees.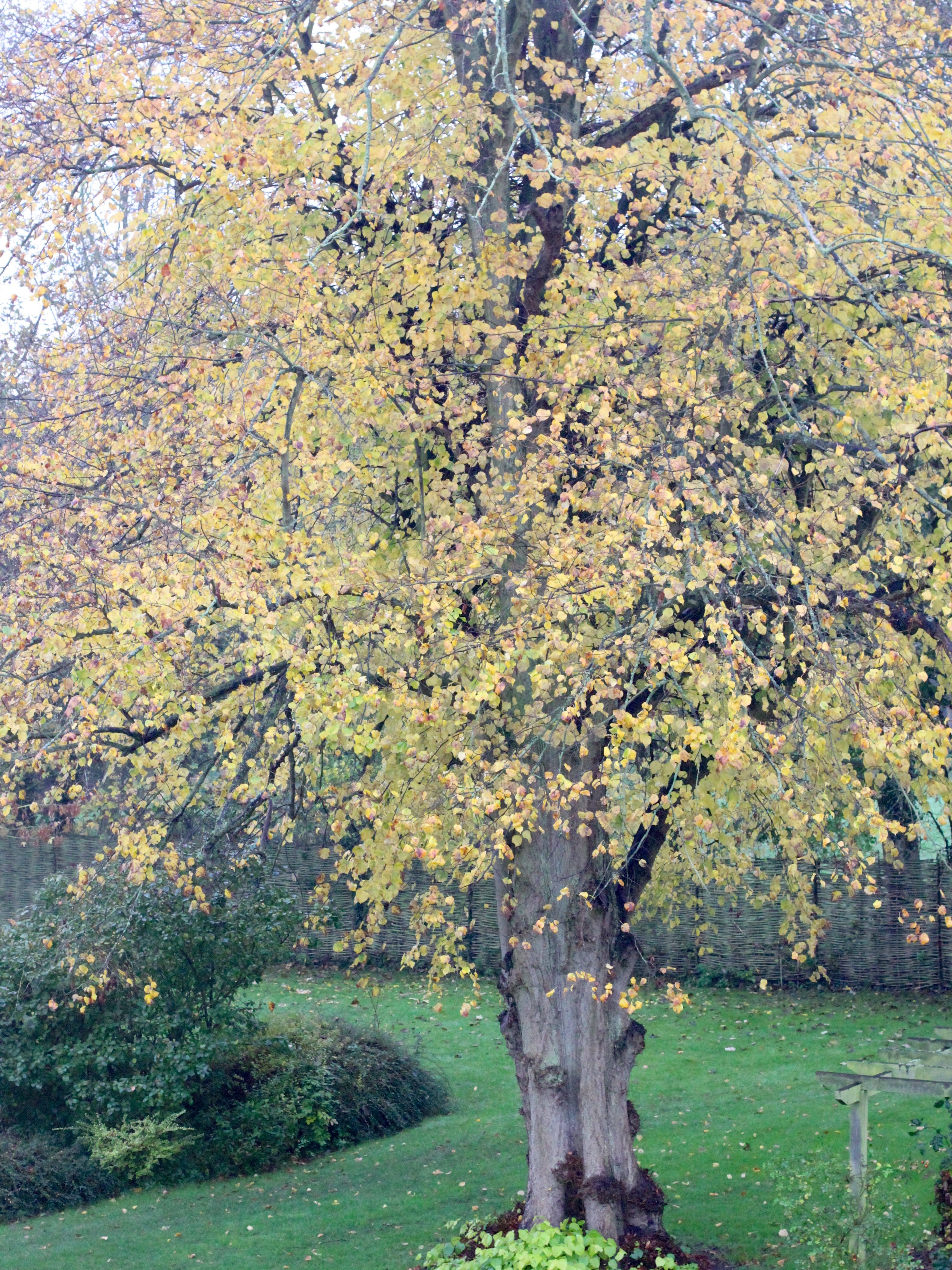 This purple leaved plum growing next to a young holly make a stunning pairing. These two were separated by a fence when we arrived and the holly was barely more than a stick. I have a few holly trees around the garden, but this one produces the most berries.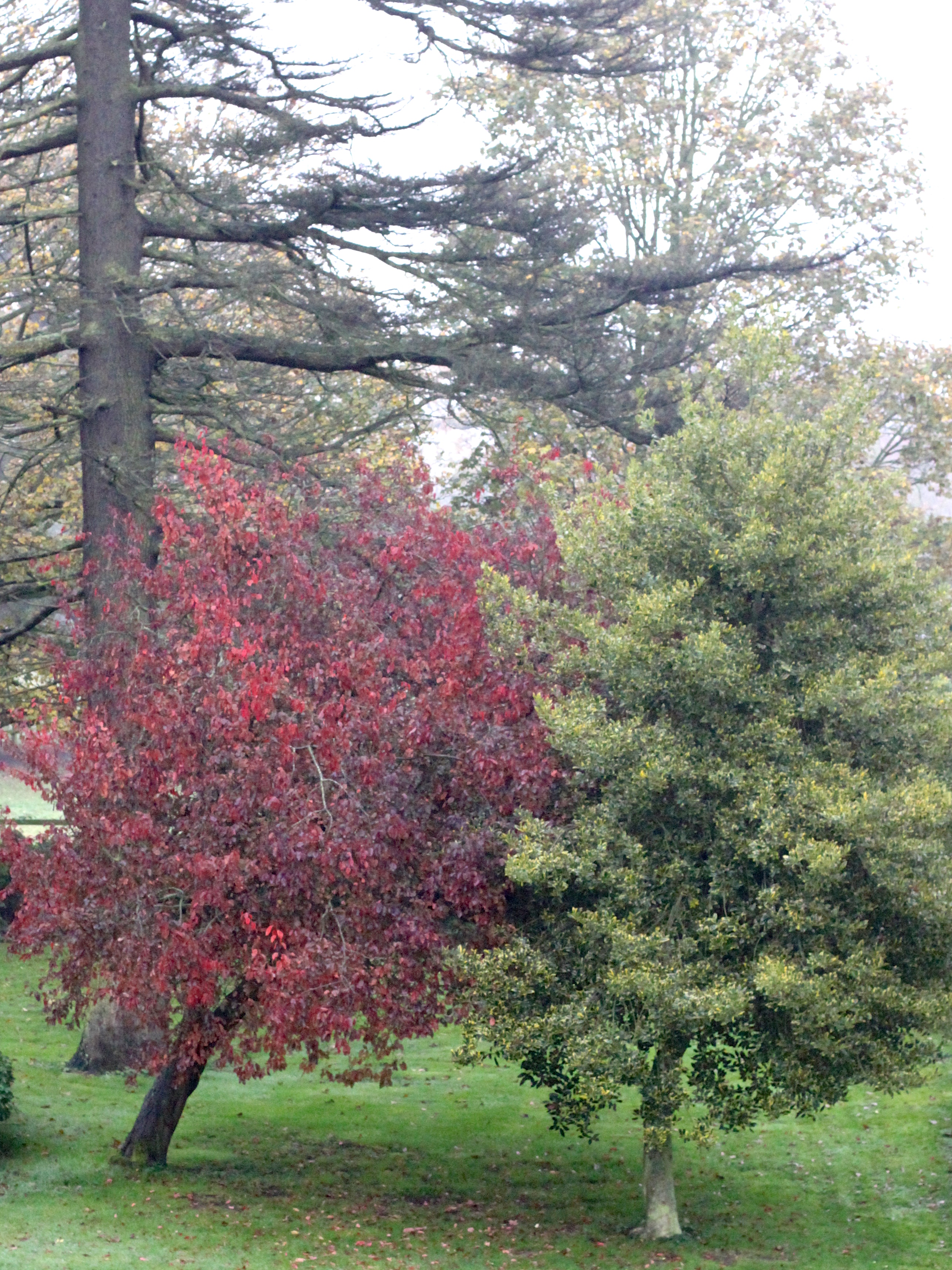 You can see another of my beautiful lime trees below. In front of the tree is Horatio's Bed, with its curved semi circle of yew hedging. This thick six foot hedge was just a few short plants when we arrived – it is good to be reminded of how much the garden has matured in 5 years.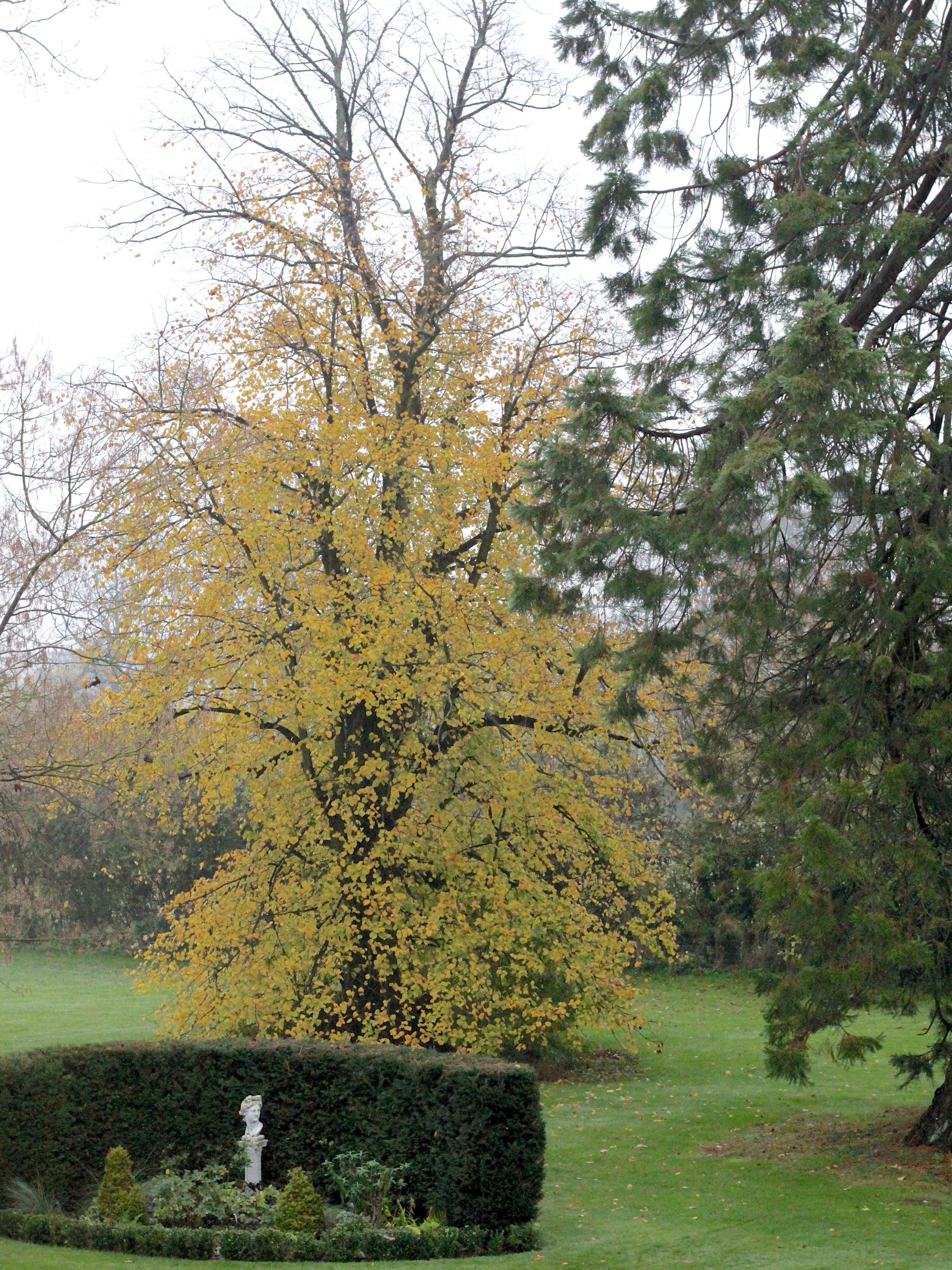 Below is a view of the Summer House from my bedroom window. The surrounding beds are planted primarily for year round foliage interest, with a few white flowers to add an odd highlight.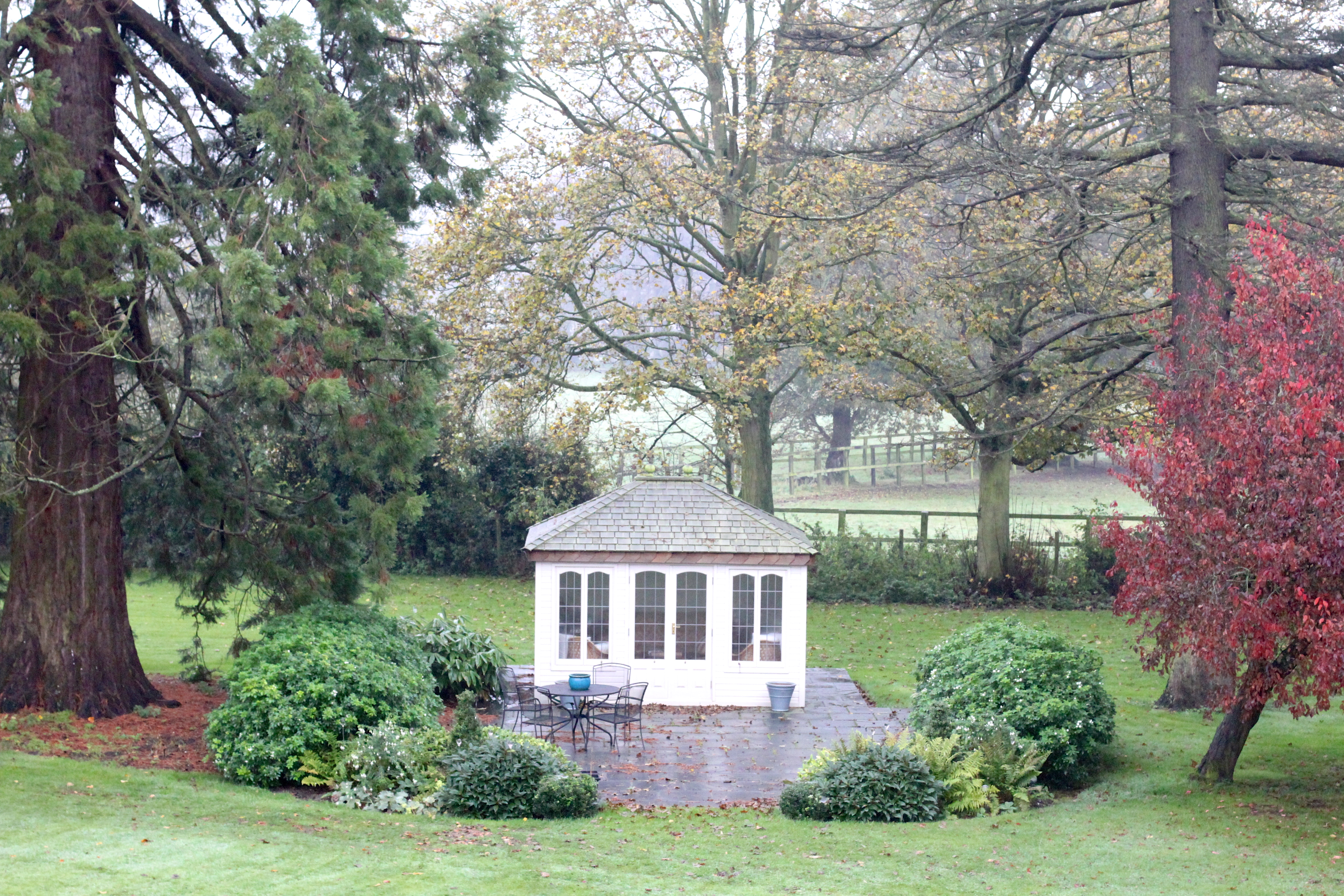 This is the holly growing outside our kitchen window. We feed the birds in this tree, so it is often alive with colour and song.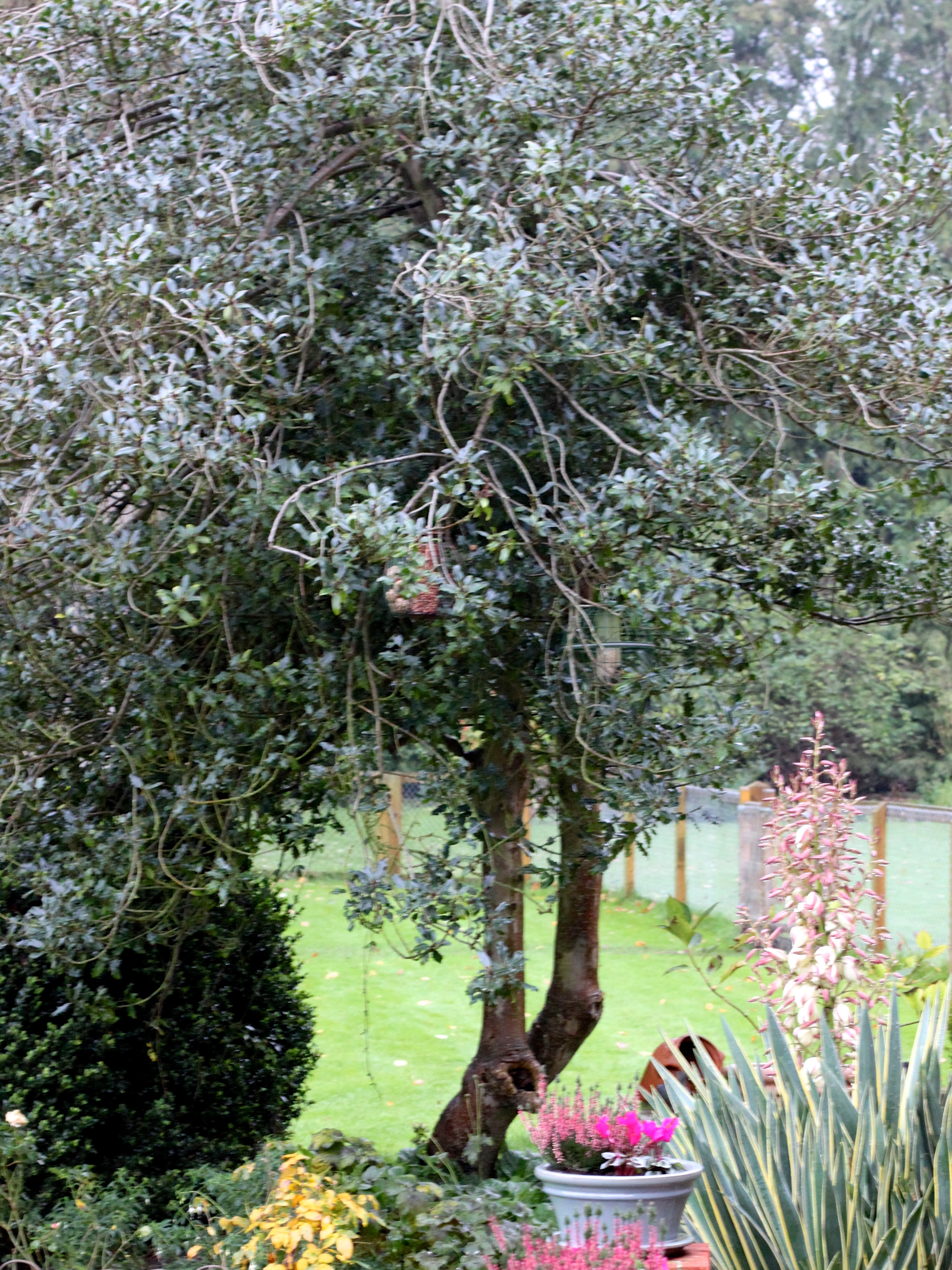 This large tree is a Wellingtonia and it provides a beautiful year round silhouette. This photo was taken early in the morning as the sun came up.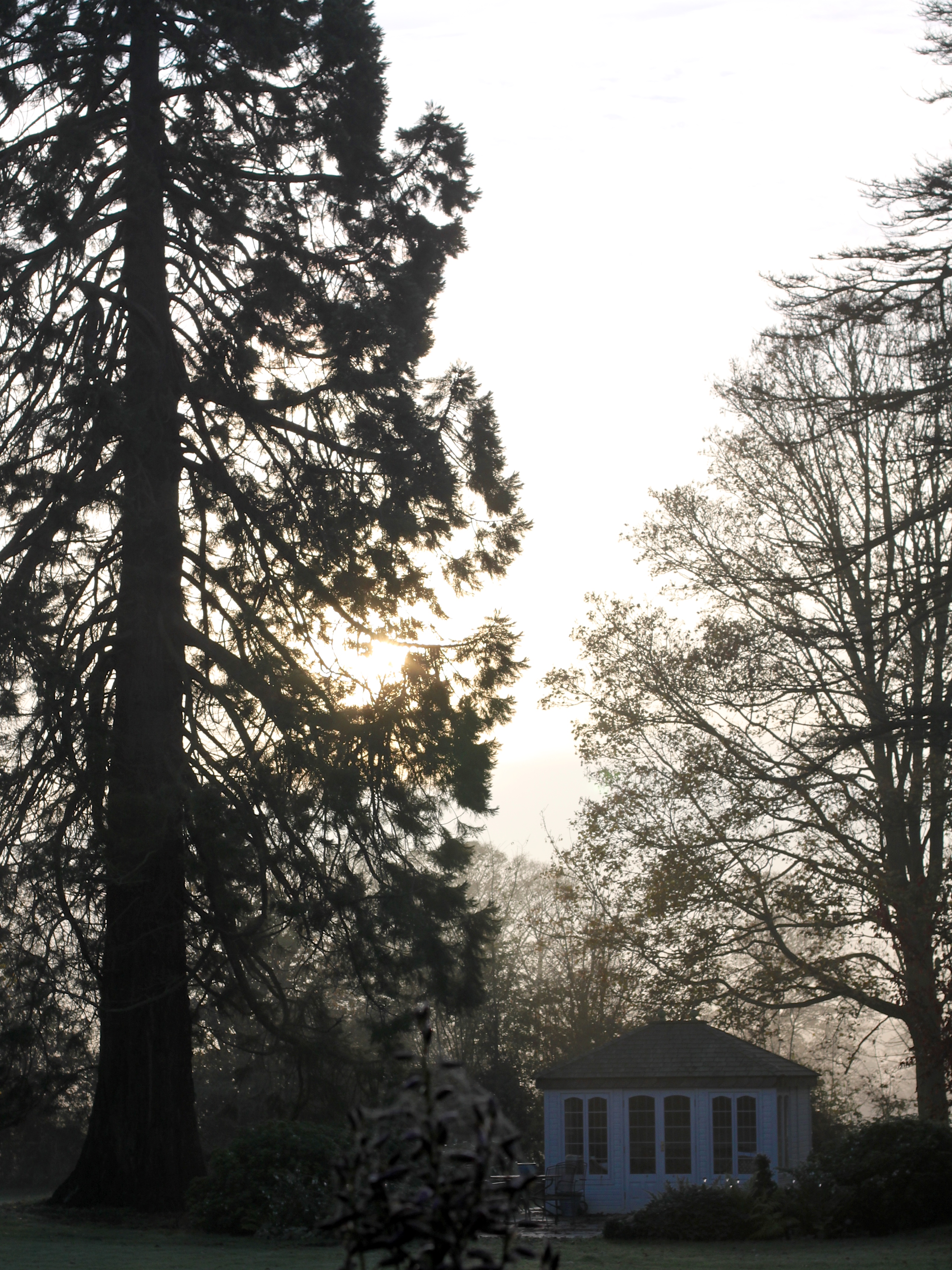 A close up of my berried holly – the birds have already eaten most of the berries though!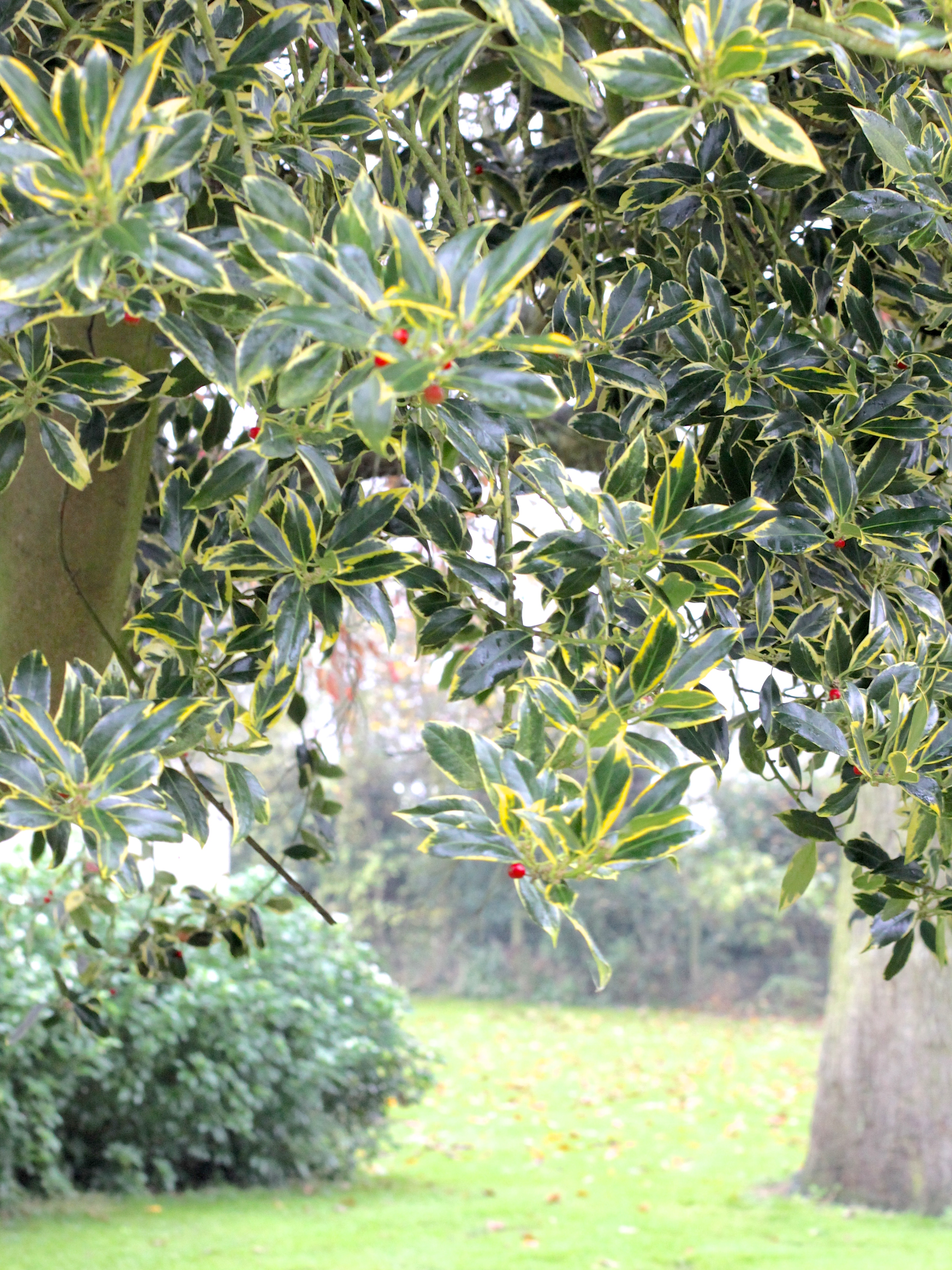 In the Summer House foliage beds I grow the hardy fuchsia Hawkshead to contrast with the green box, ferns and choisya ternata.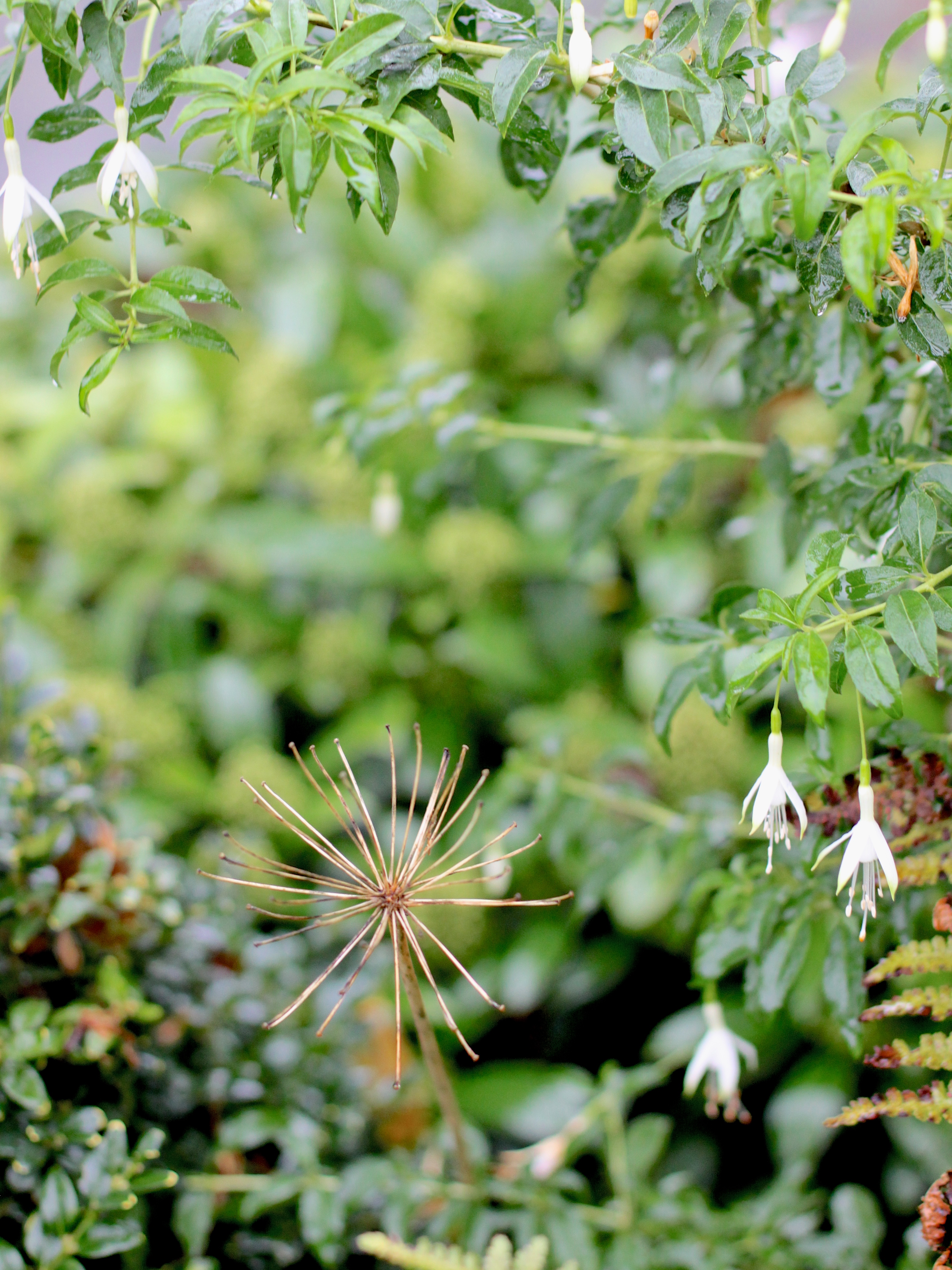 My third lime tree has created a golden carpet outside the greenhouse.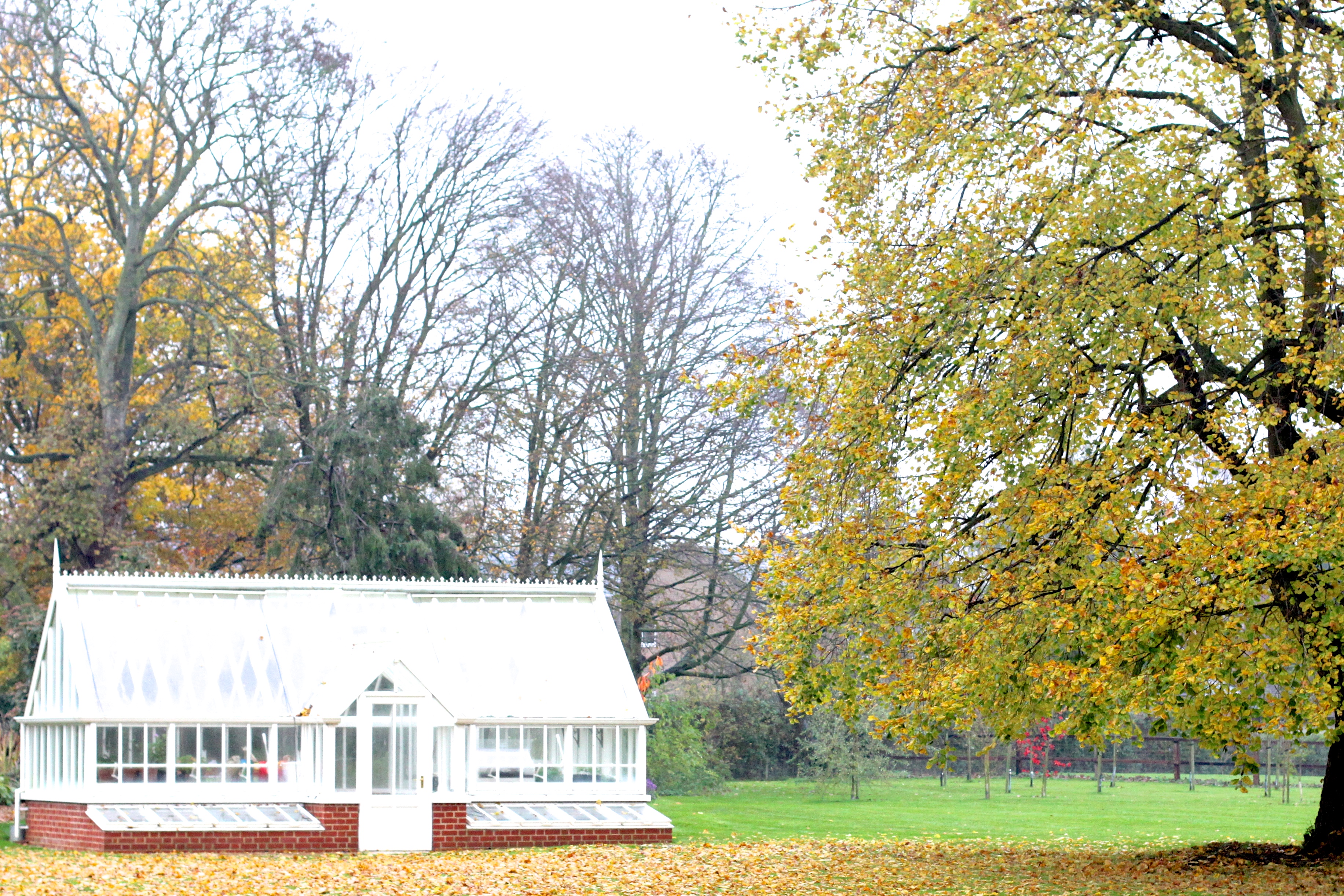 Included in the Summer House foliage beds I grow the lovely skimmia Kew Green – these lime green flowers have proved very reliable.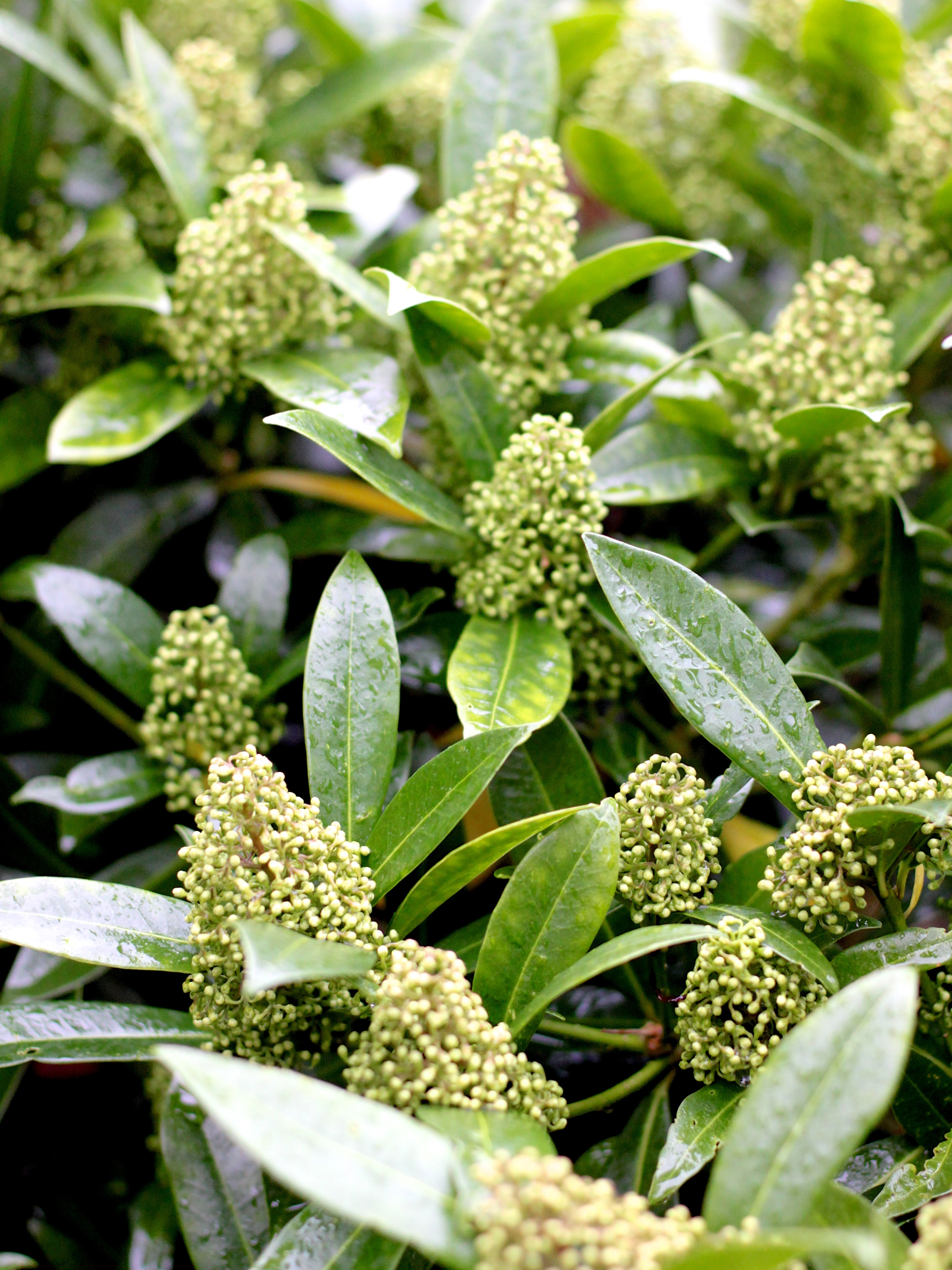 On either side of the Summer House is a hedge of choisya ternata Aztec Pearl – you can see how well the hedge has grown. These plants were very small specimens picked up at a discount, when I planted the hedge four years ago.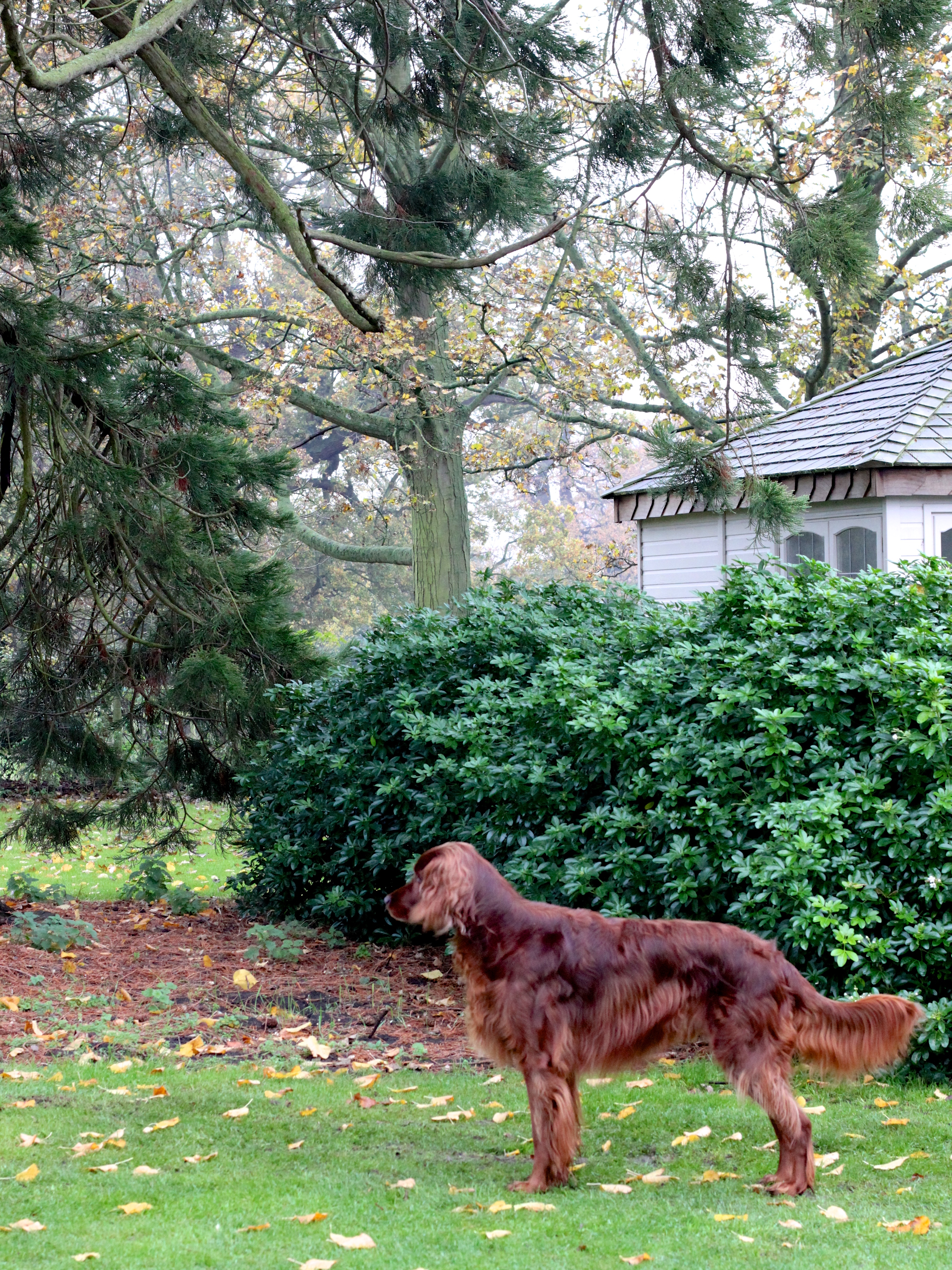 We have a small copse of trees that are maturing well on a boundary. My particular favourites in this grouping are the copper beeches that hold their leaves until the spring. In front of these trees you can see the thin trunks of some young silver birches added 18 months ago.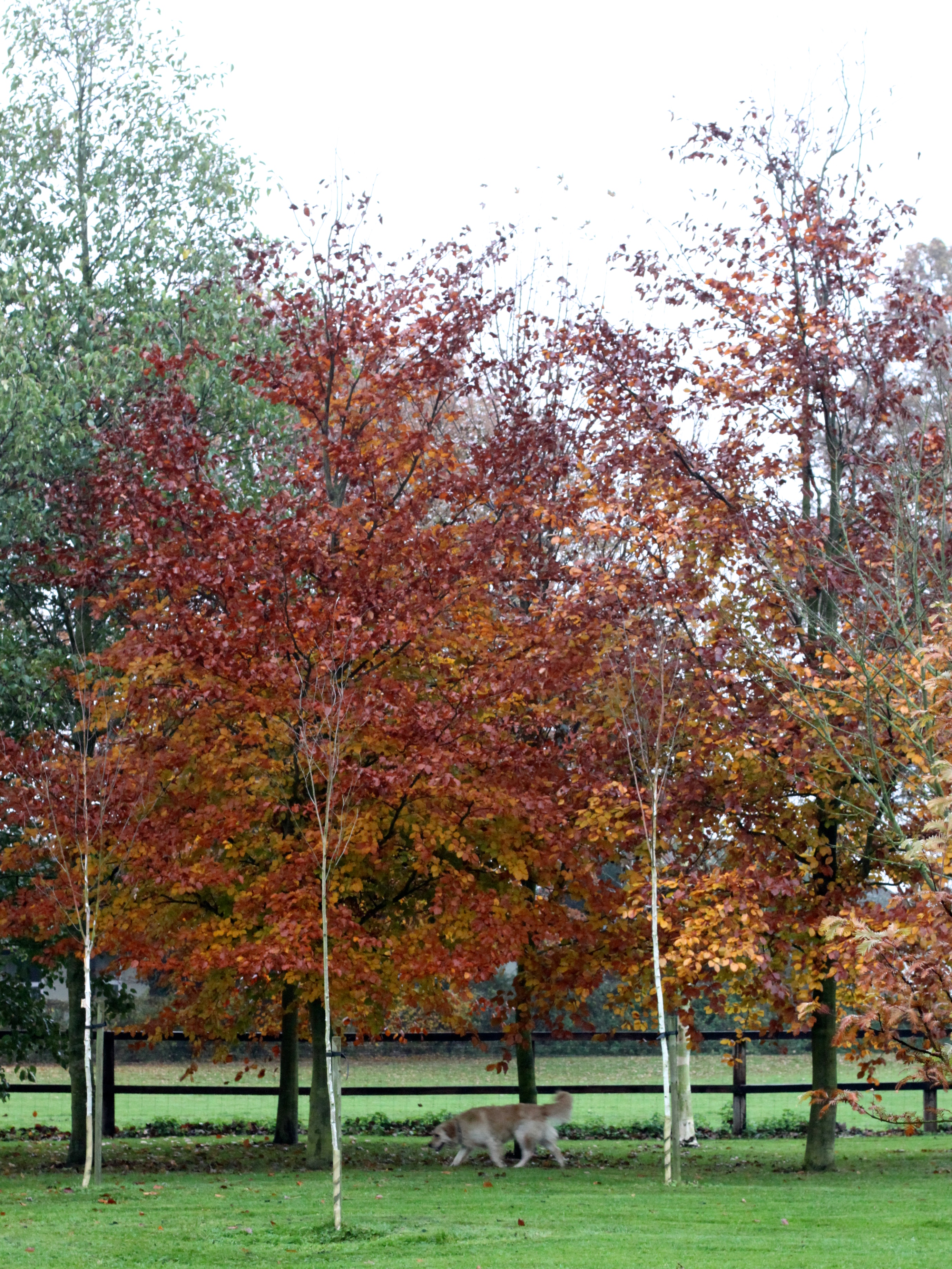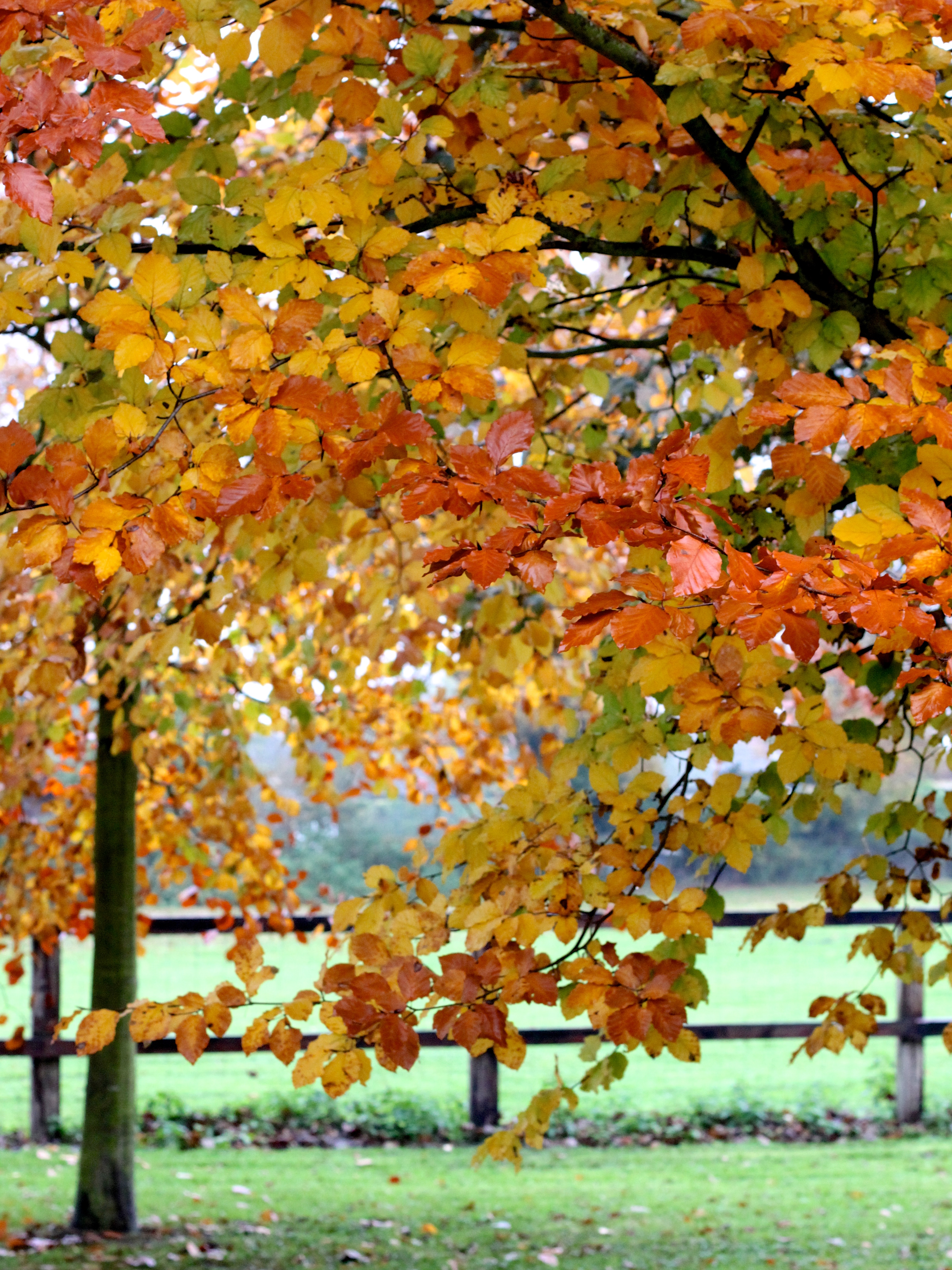 As the silver birch trees mature and the yew hedge behind them thickens and hides the paddock fencing, I intend to add some contrasting underplanting to make more of this winter feature. For the time being we will keep the area grassed whilst we concentrate on other maturing planting schemes.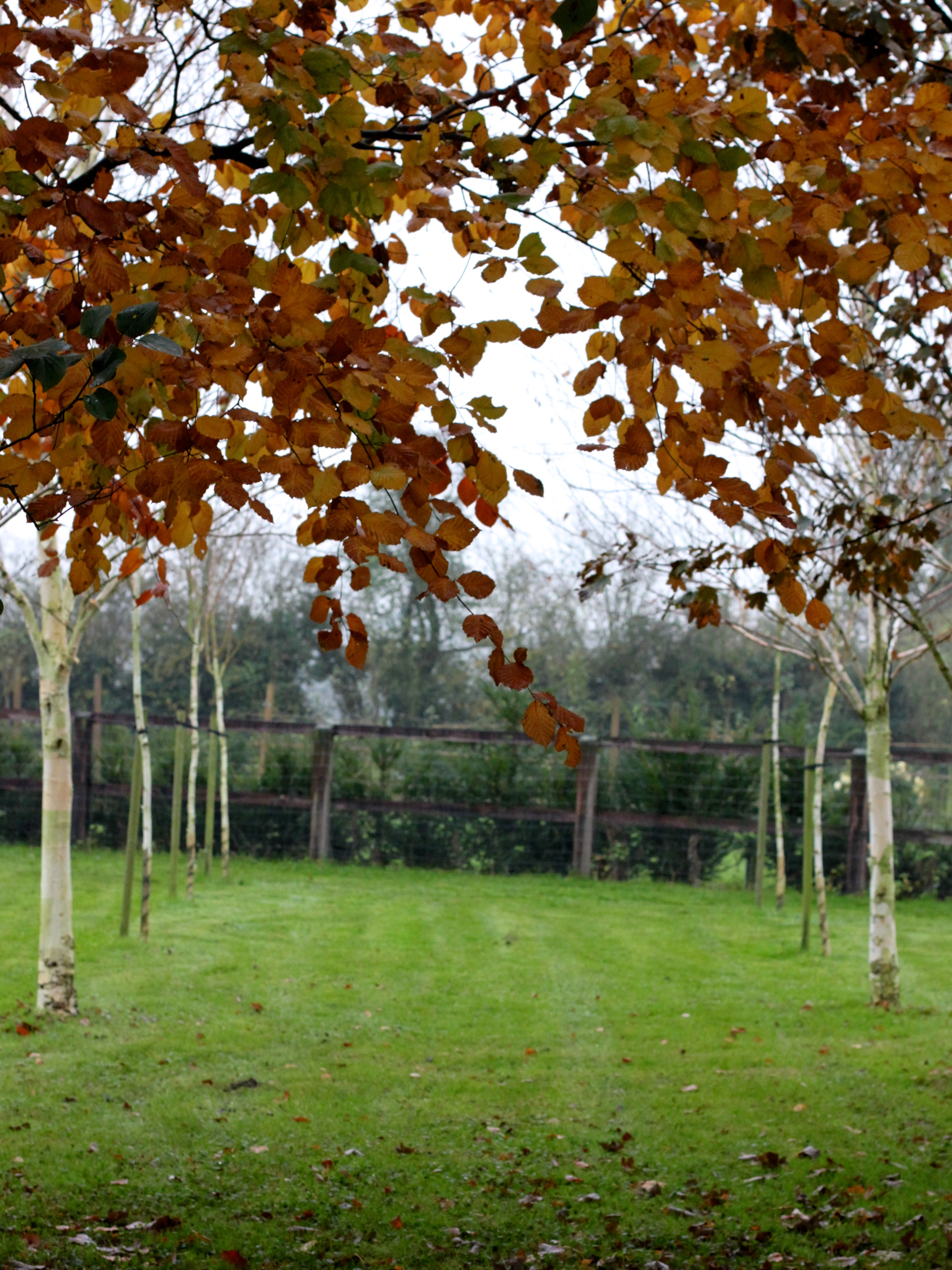 Close to the house is this large viburnum tinus, which is already full of flower. I use both the delicate white flowers and foliage from this viburnum throughout the winter months, so I am glad to see so many lovely flowers in time for Christmas arrangements.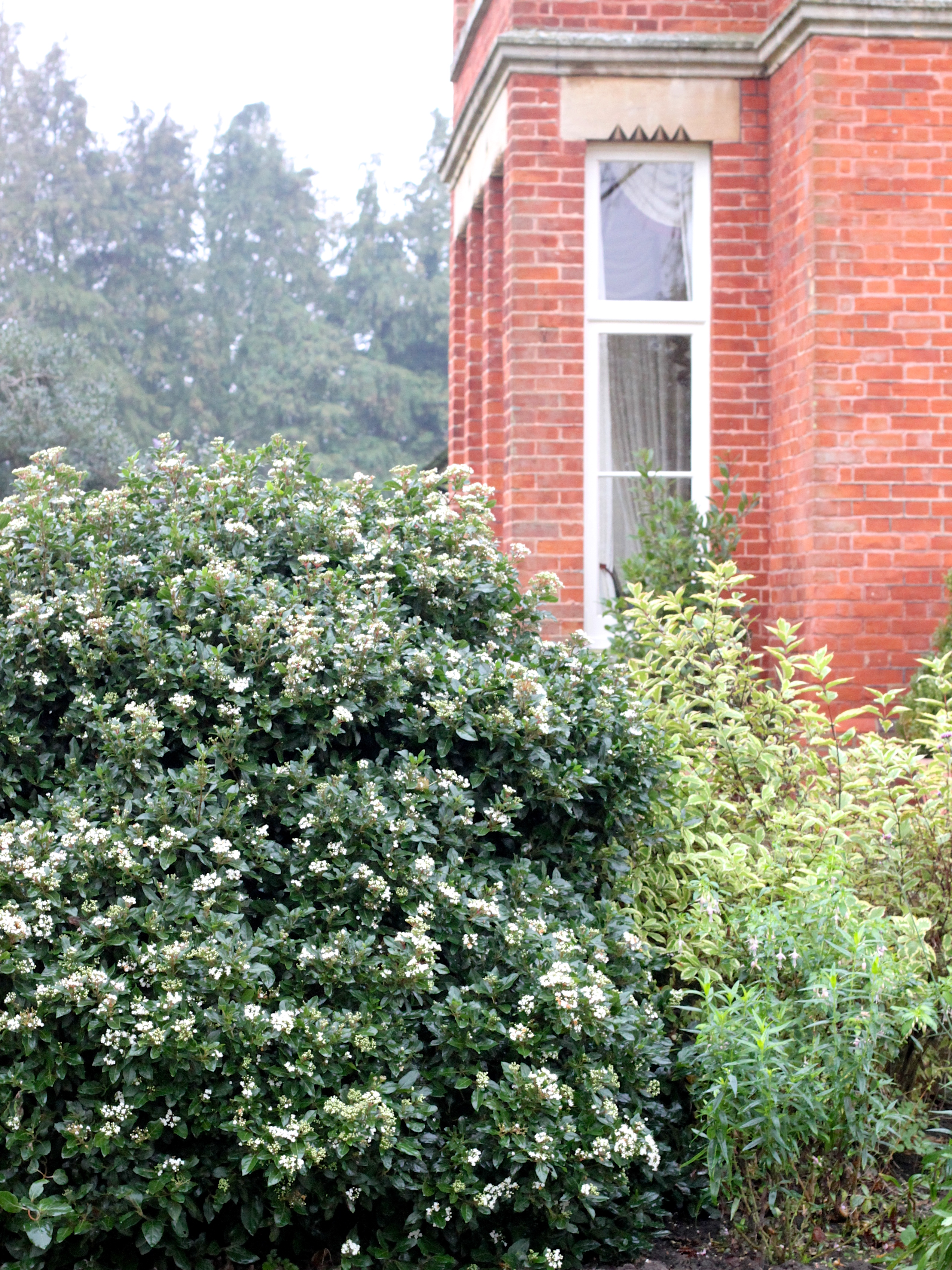 At the base of the viburnum I am growing box, more choisya ternata, some lovely mounding hebe's and another favourite fuchsia – fuchsia magellanica var molinae with its delicate pale pink flowers.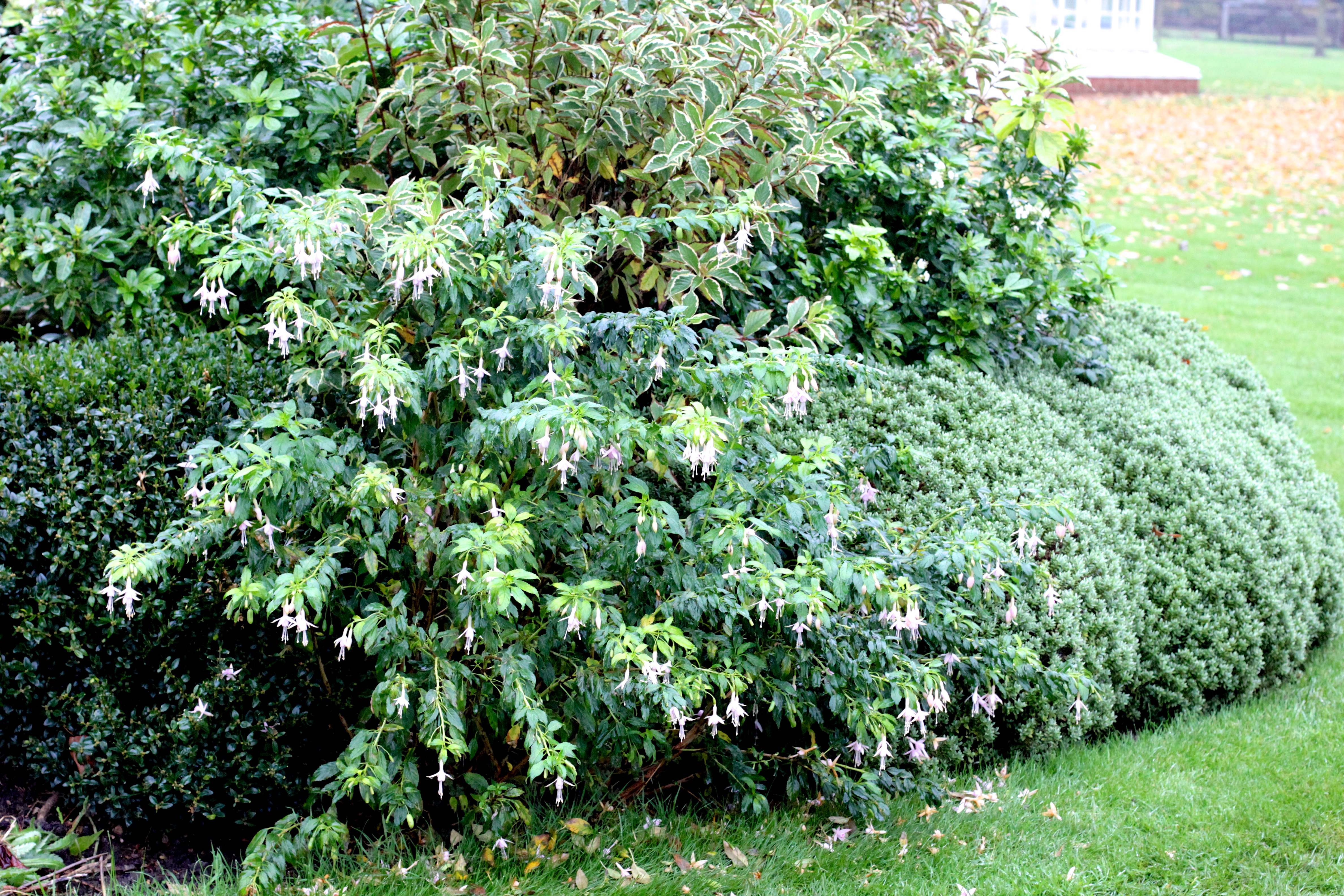 That is all I have time for today, so I hope you have enjoyed this glimpse at some of the foliage in my garden. If you would like to see more lovely garden foliage please have a look at Christina's blog about her beautiful Italian garden – you will find lots of other lovely links to look at there!
I will be back for another GBFD on the 22nd December, with a look at the hedges and topiary which provide the winter structure to my otherwise largely bare Christmas garden.