Welcome to In A Vase On Monday where I invite you to join me every Monday as I make a posy of flowers or foliage from what is looking good in my garden and link to Cathy at Rambling In The Garden, who started this lovely meme over a year ago.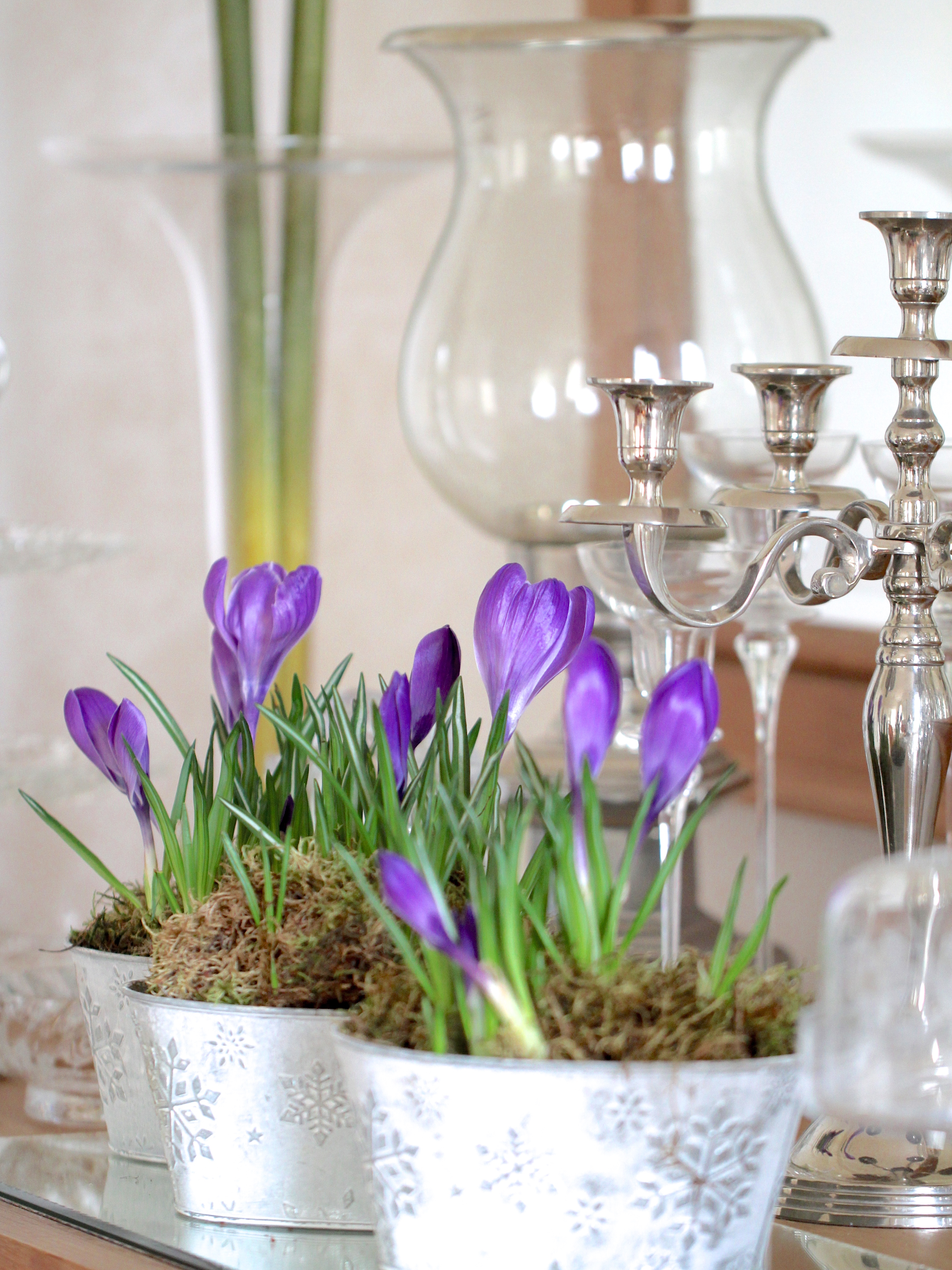 Todays offering was simplicity itself – I have photographed the first flowers of the forced crocus bulbs that I brought inside about a week ago. Clearly this is neither an arrangement nor a vase, but the bulbs have been growing in the greenhouse, so do count as being from the garden.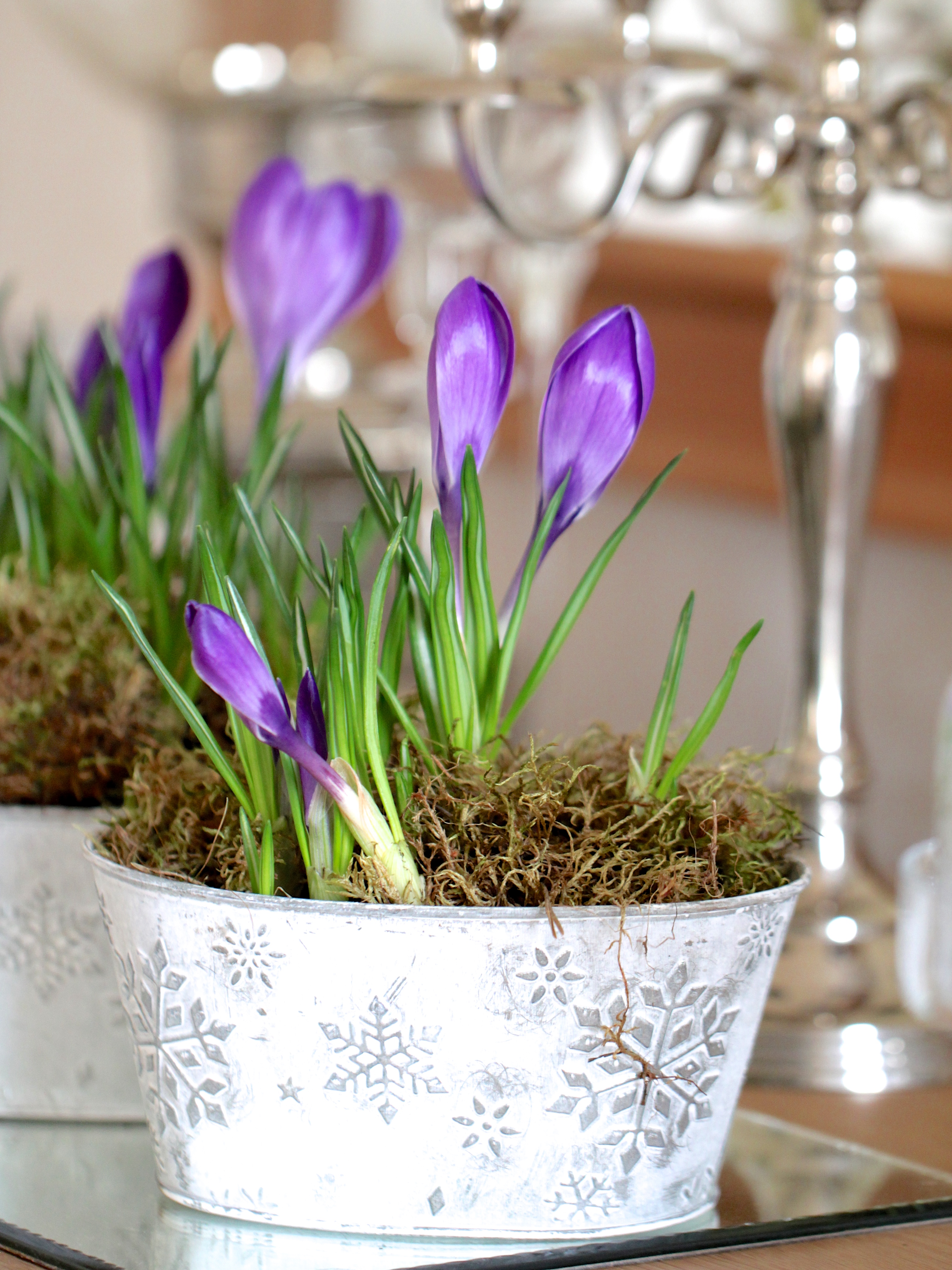 These large flowered crocus bulbs were planted in pots in my dark potting shed back in October and then brought into the greenhouse just after Christmas. The pots that are still in the greenhouse have yet to flower and I do not expect any of my garden bulbs to flower until later in February, but after a week inside these bulbs are very happy to oblige with early flowers.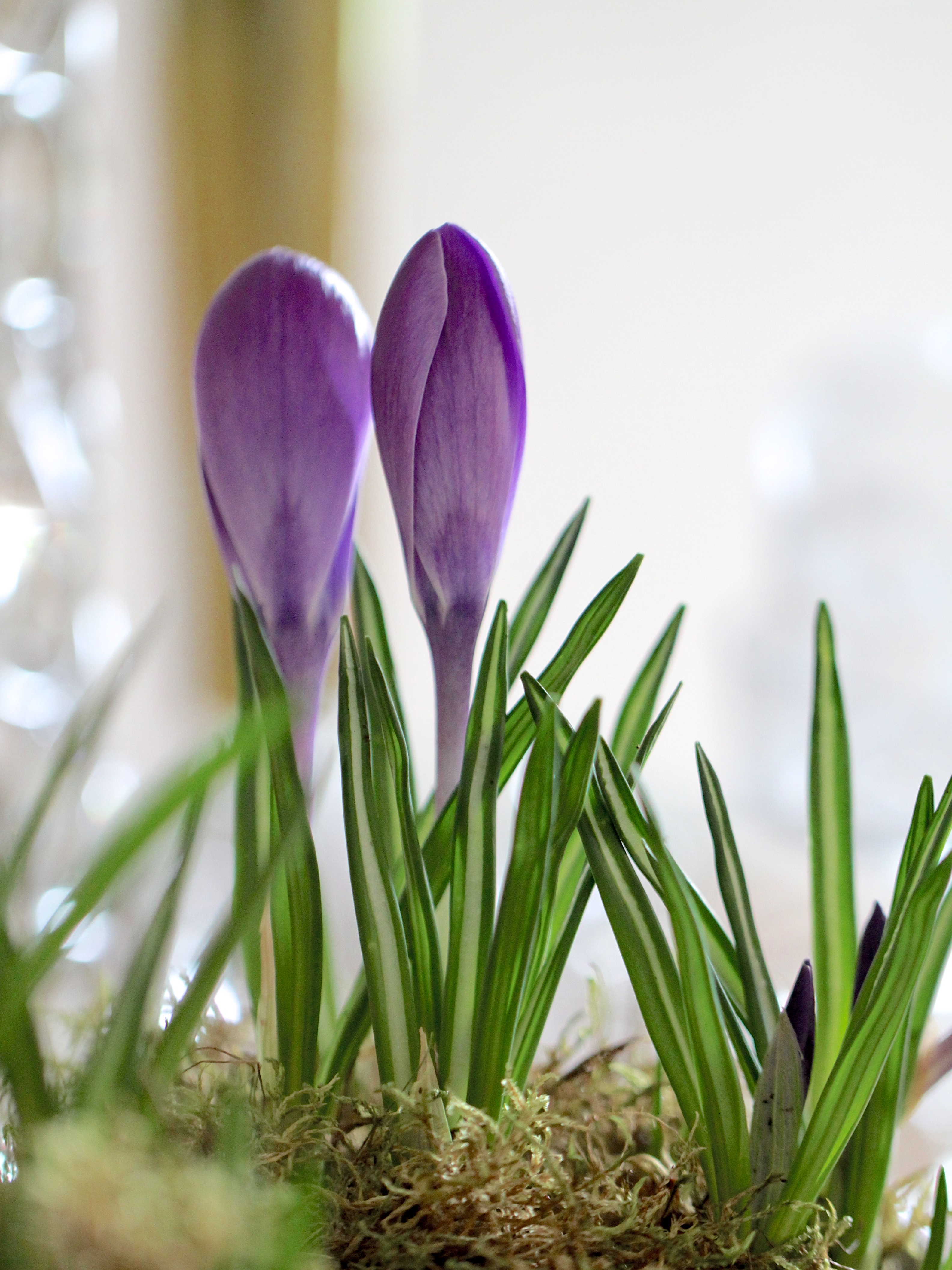 One of the joys of bringing early flowering bulbs inside is the opportunity to study the flowers at eye level. All too often my patches of garden crocus are ruined by snow or heavy rain, often before the flowers even open.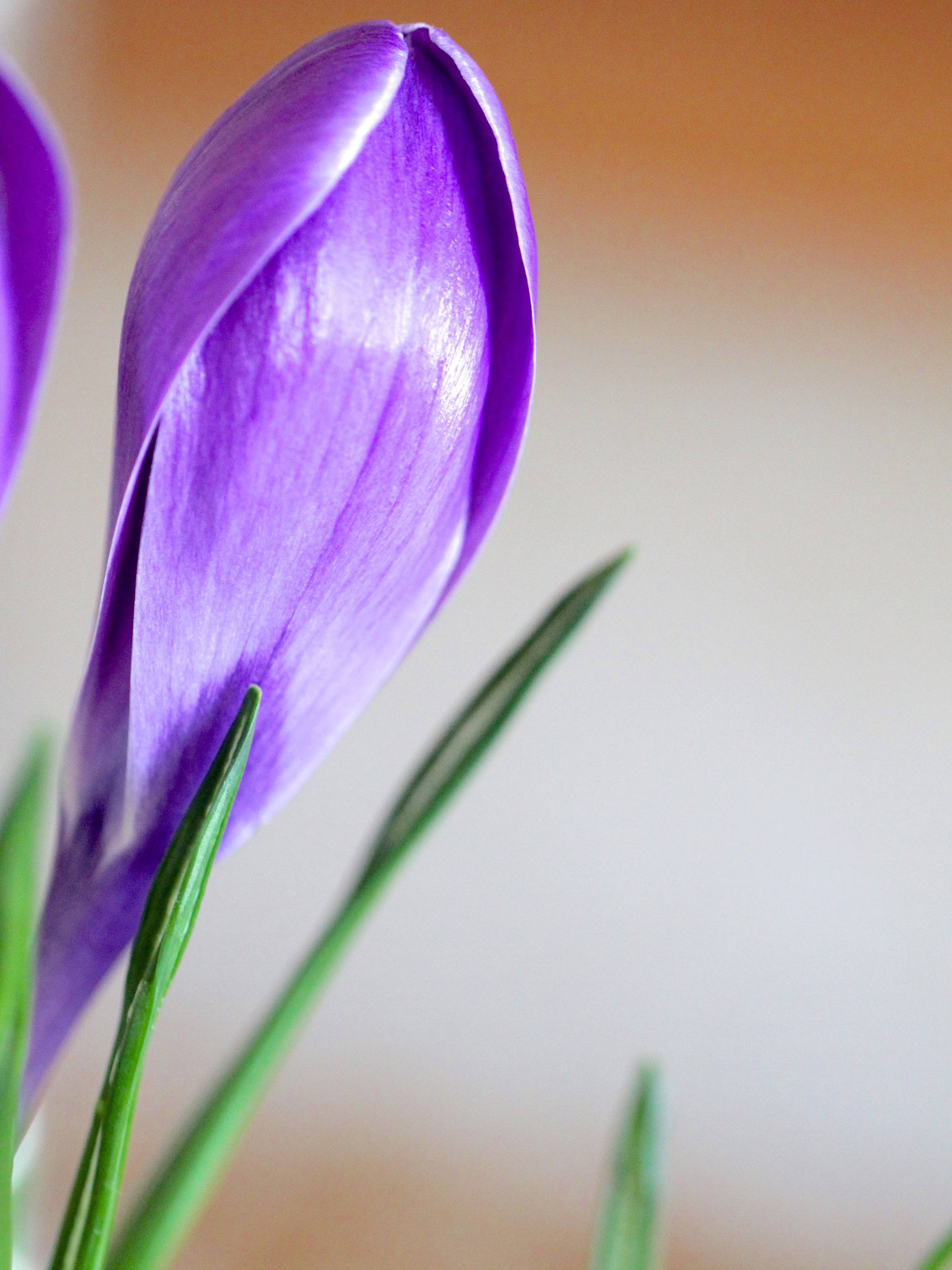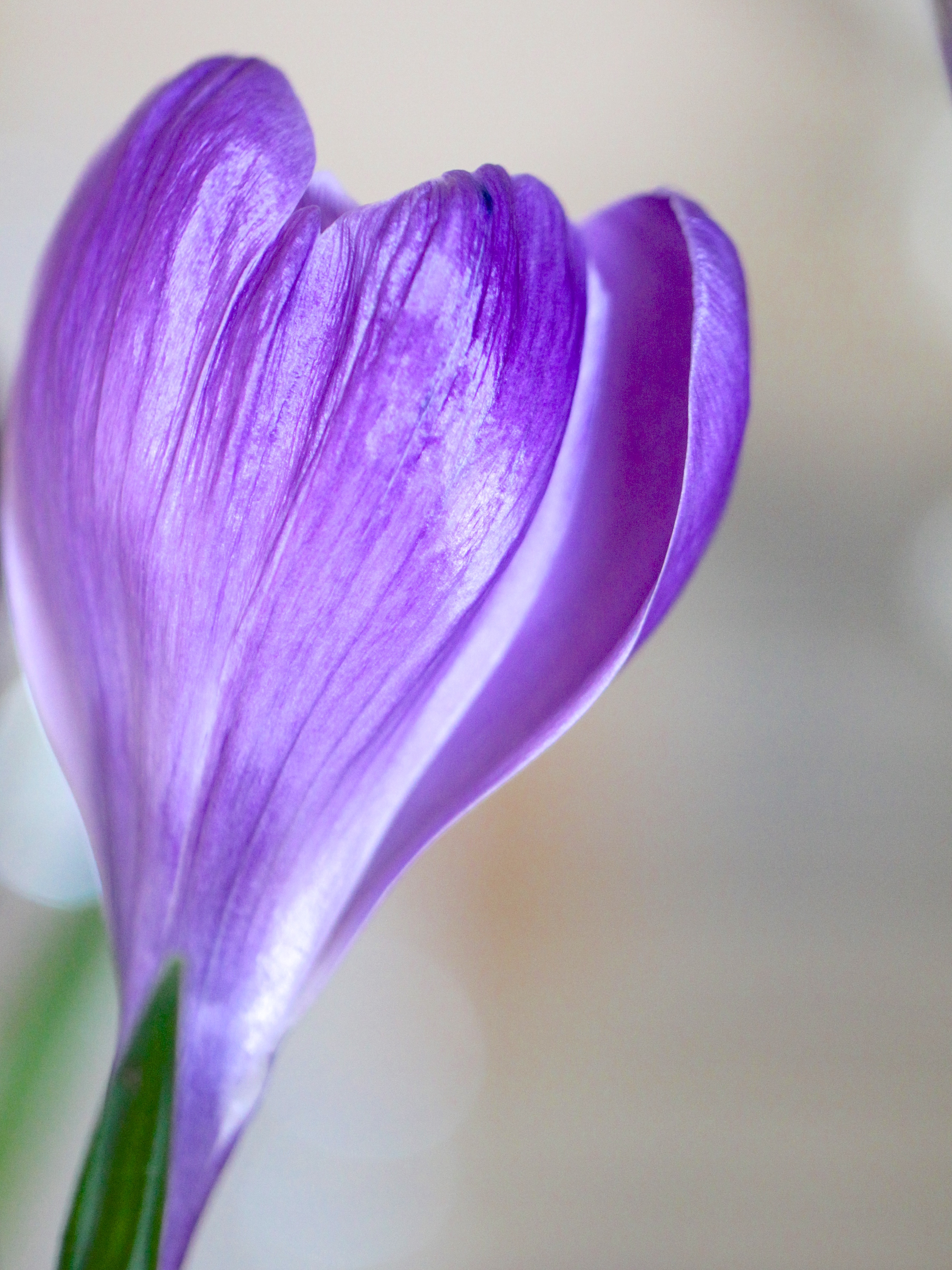 The other advantage is the sheer uplifting burst of colour these early beauties add to a January room.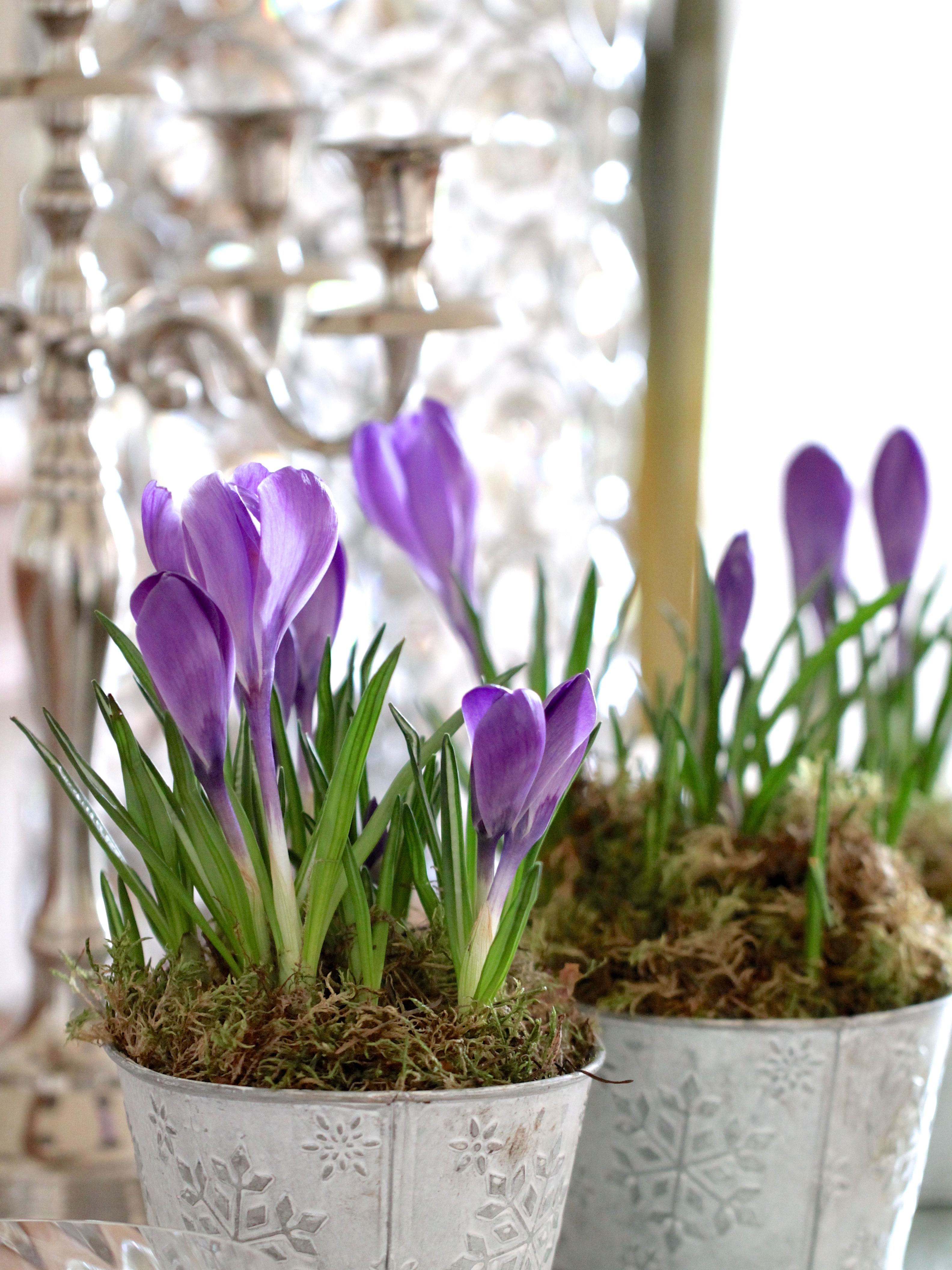 I must apologise for neither answering comments on last weeks 'In A Vase' nor visiting any of your blogs to see what you made – we were very busy and without wi fi on Monday and Tuesday, settling our eldest daughter into her new flat in London. Thank you to everyone who left good wishes for her – I think it all went well and she seems very happy in her new abode.
I will be back on Friday with my first Cutting Garden review of the year. I will share some photos of how it is looking now (not good) and talk about the hardy annuals I will be sowing over the next few weeks to give me plenty to pick from throughout the summer months. Also I have a copy of a lovely book called 'The Flower Shop In Your Garden' by Sally Page to give away, so be prepared to leave a comment on Friday if you would like to be entered into the draw.
Please do pop over to Cathy's blog to see what she and the others have made this week – there is plenty there to inspire you to get out into your own garden to pick a vase to enjoy inside.