Welcome to this week's 'In A Vase On Monday' when, as usual, I am linking up with Cathy at Rambling In The Garden to join in her challenge to find something from the garden to put in a vase every week.
I am now in flower filled heaven, so the challenge this week was more about what not to pick than how to fill my vase. My peony buds are bursting into flower all around the garden, but there are also roses, foxgloves, iris and a host of annuals and perennials starting to fill the Cutting Garden beds.
By now you probably know me well enough to understand that there was no real choice to make – my peonies are just too beautiful to be ignored, so they were the blooms I had to choose today! Picking one of my favourite jugs, I set up today in the kitchen after picking not just flowers, but the last of the forced rhubarb and the first of the gooseberries (which are hiding in the colander you can see at the back of the picture).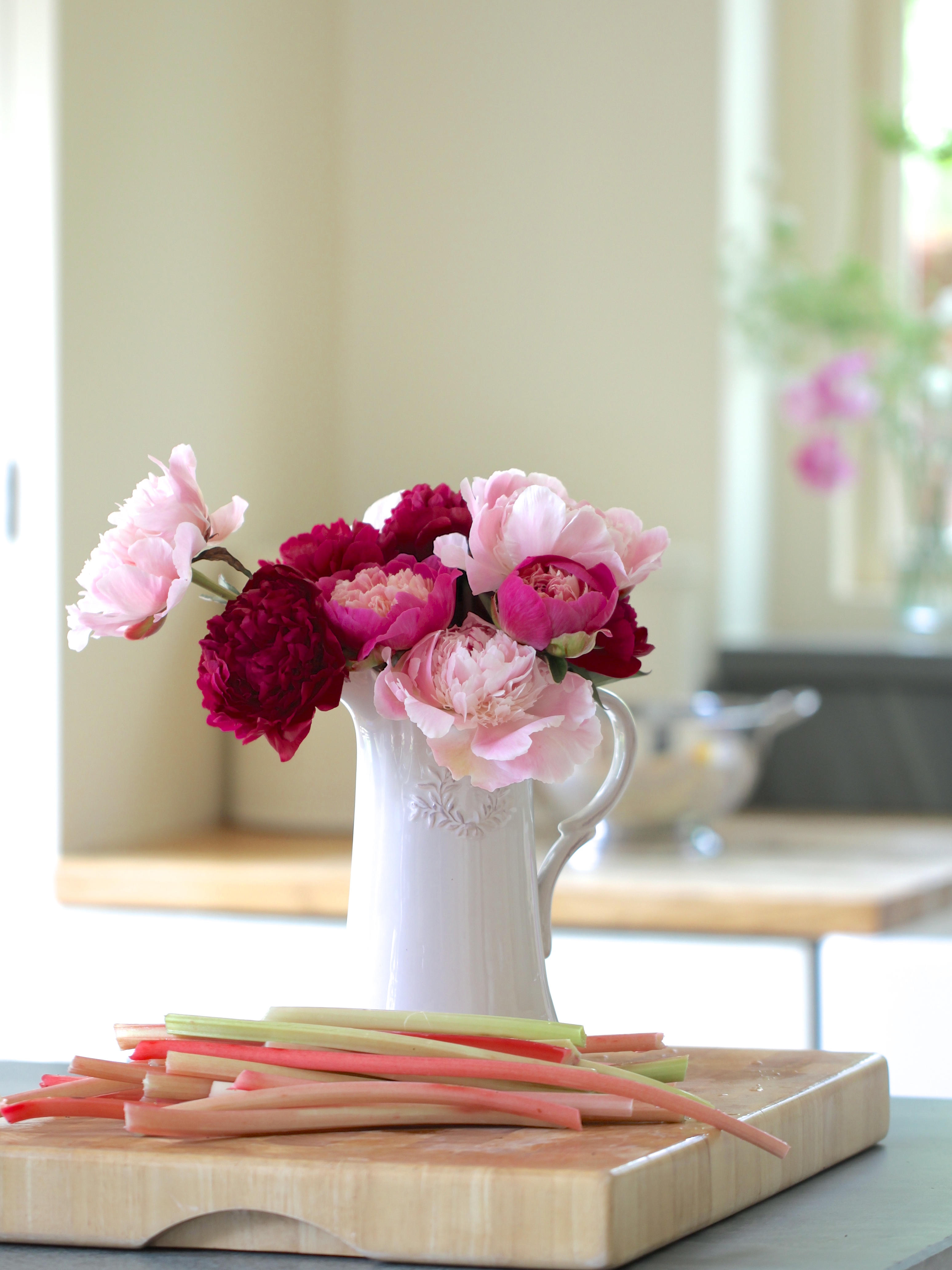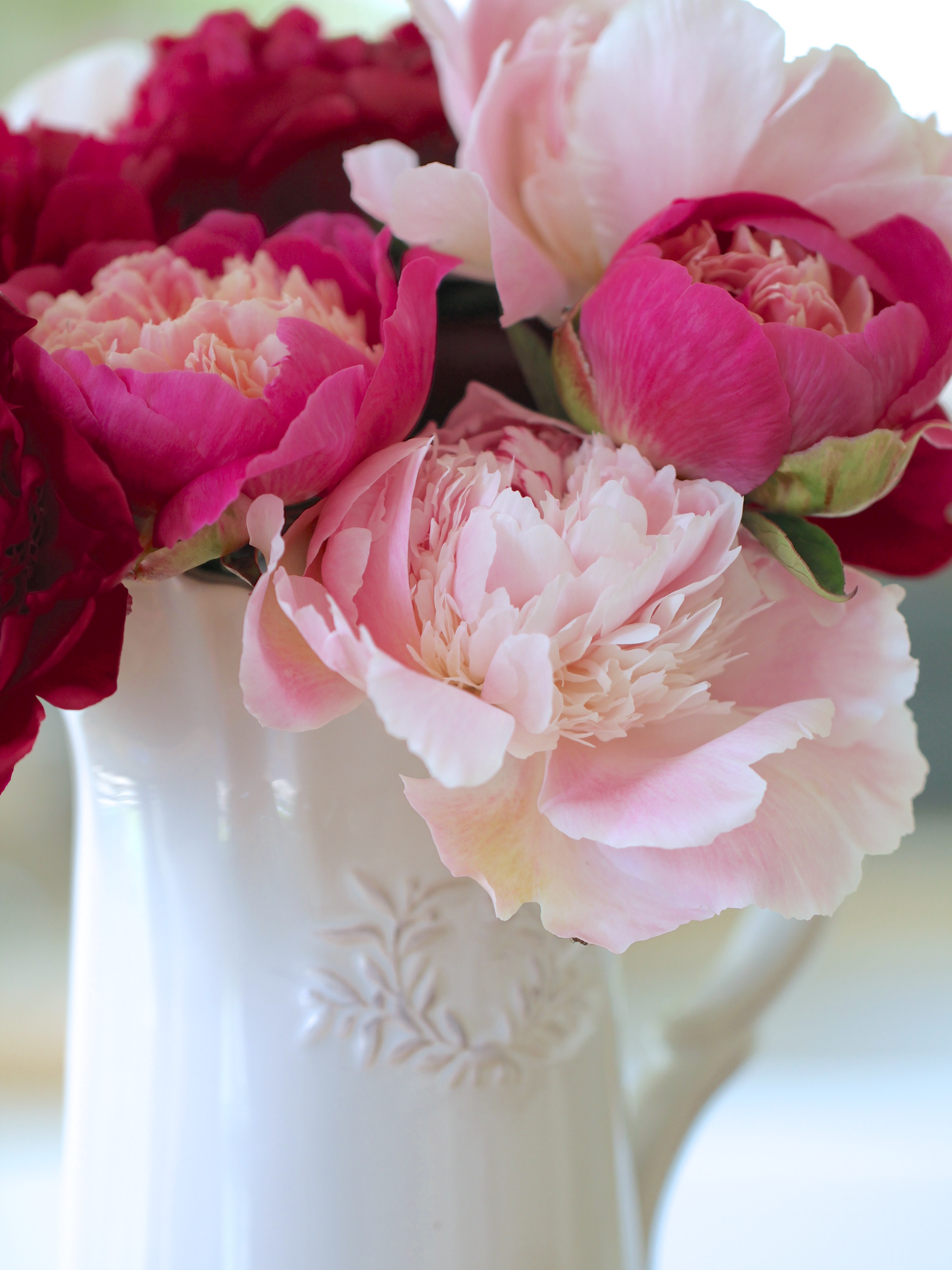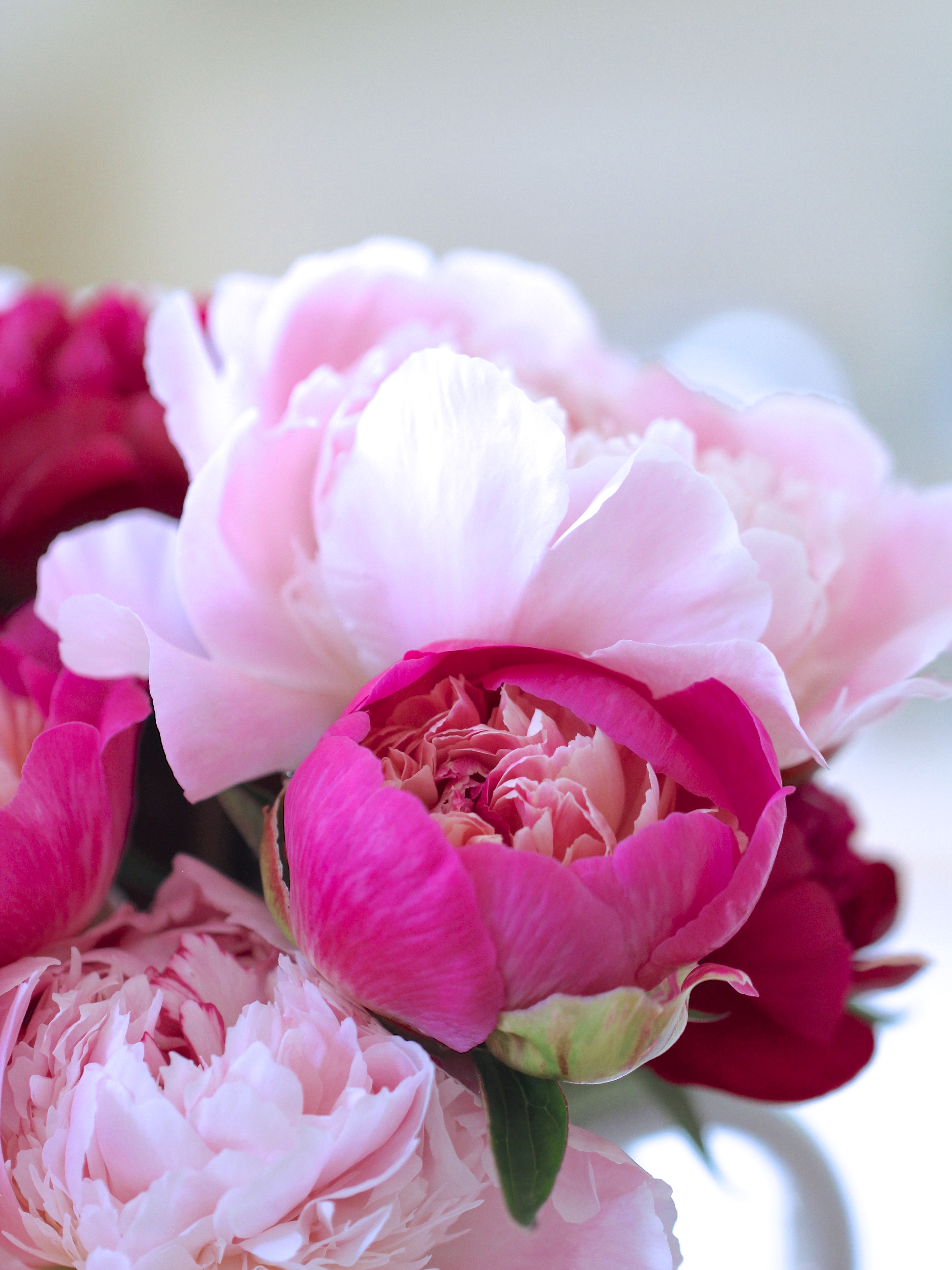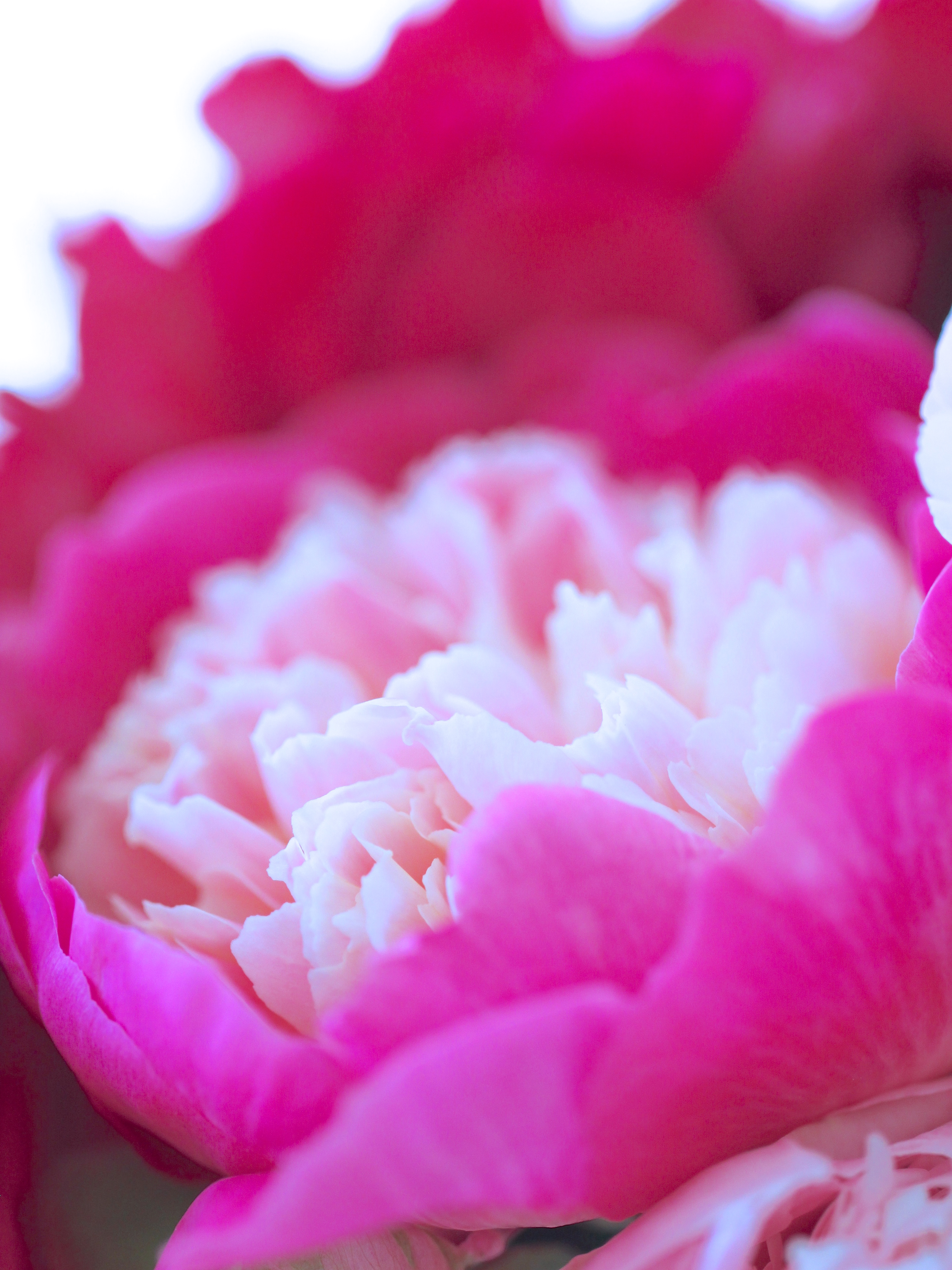 As I mentioned this is my last picking of the forced rhubarb for this year. This plant went under the forcer in January and we have been eating long pale pink stems from it since early March. I have taken the forcer off the plant now and will rest it now until next year. It is important not to force a crown two years in a row, so I will choose a different plant to force for next year's early rhubarb.  These beautiful pink stems are destined for a rhubarb fool at the weekend and I have popped them in the freezer until then to keep them fresh.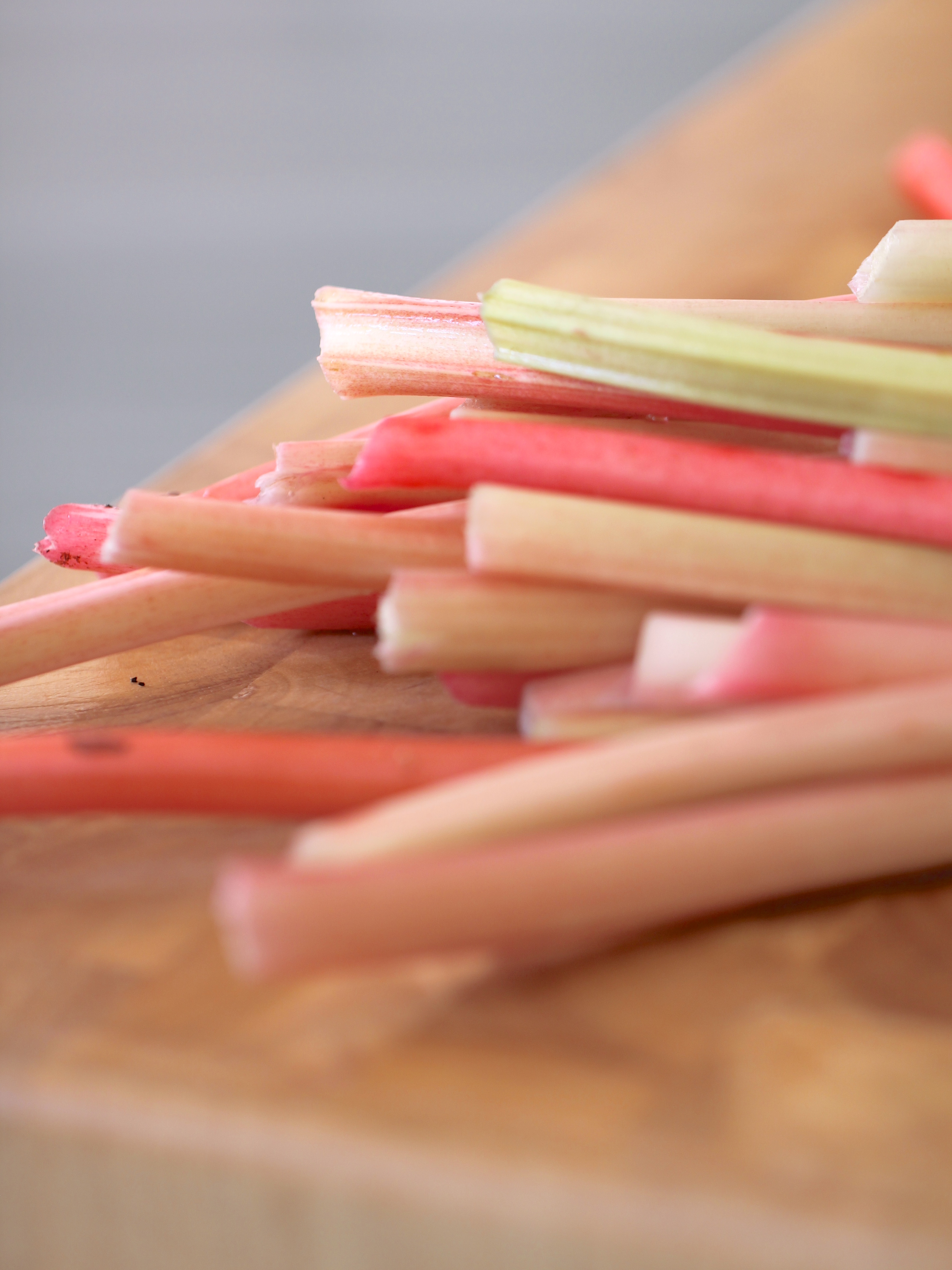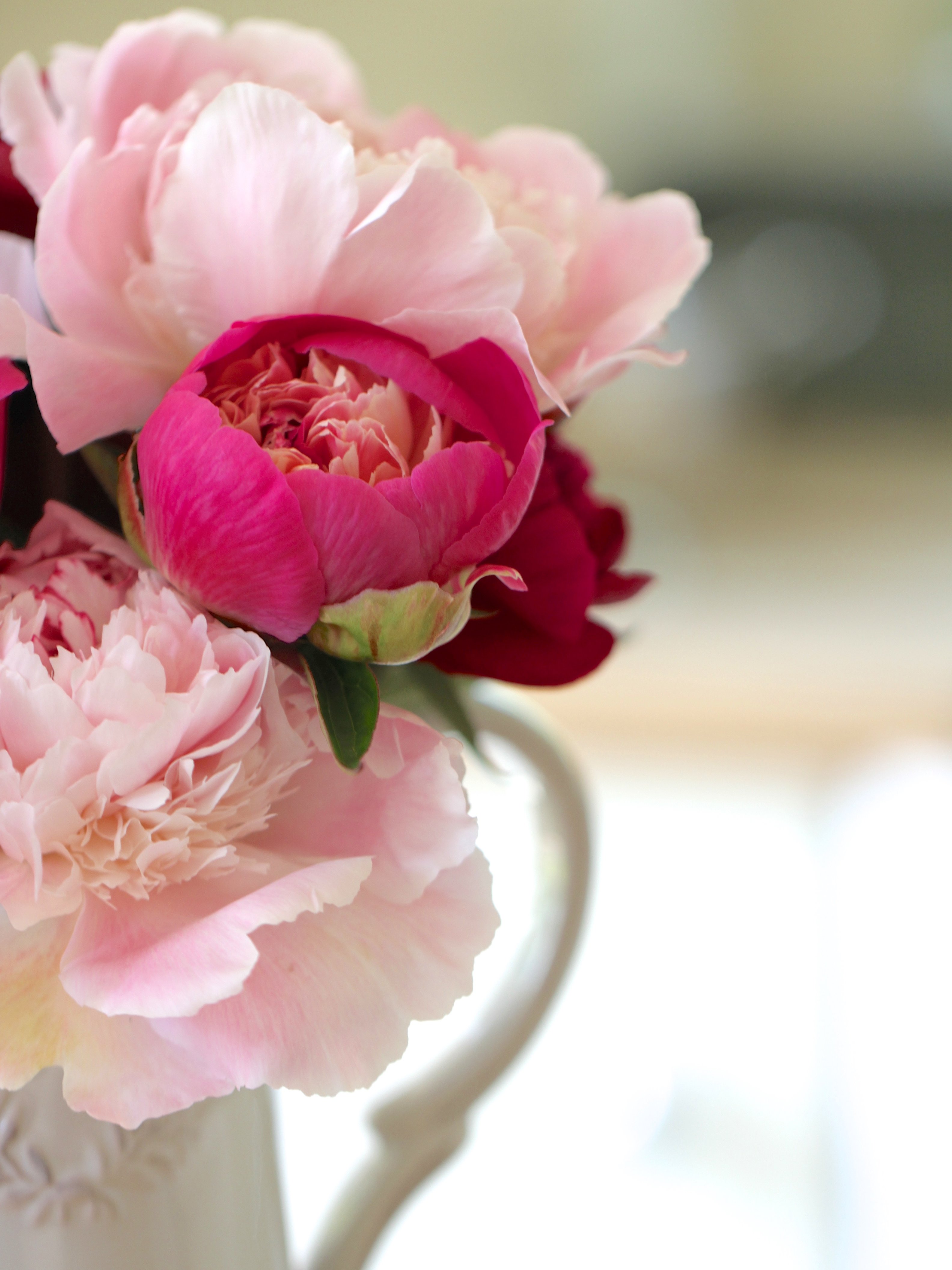 I have been out for much of the day on a trip to the Peter Beale Rose Garden, so I am keeping my post very brief tonight. The rose garden was beautiful and as long as my photos do it justice, I will be writing a post about my visit to publish on Friday.
In the meantime it is the second Wednesday in the month this week, so time for the June Greenhouse Review – I do hope some of you will be able to join in. This month I am focusing on my new little greenhouse in my vegetable garden and including a few photos of what is growing in the vegetable garden as well. If you would like to see what was going on last month you will find my May post here.
Thank you as ever to Cathy for organising this lovely weekly meme and I hope you will pop over to her blog to see what she and the others have made this week.