This week I am posting about my home grown flowers in support of British Flowers Week. Today I am focusing on some of the lovely hardy annuals that can be bought from British growers throughout the summer. I would normally use the flowers that I am focusing on today with larger blooms such as peonies or roses, but for today I have given them a starring role together in my vase.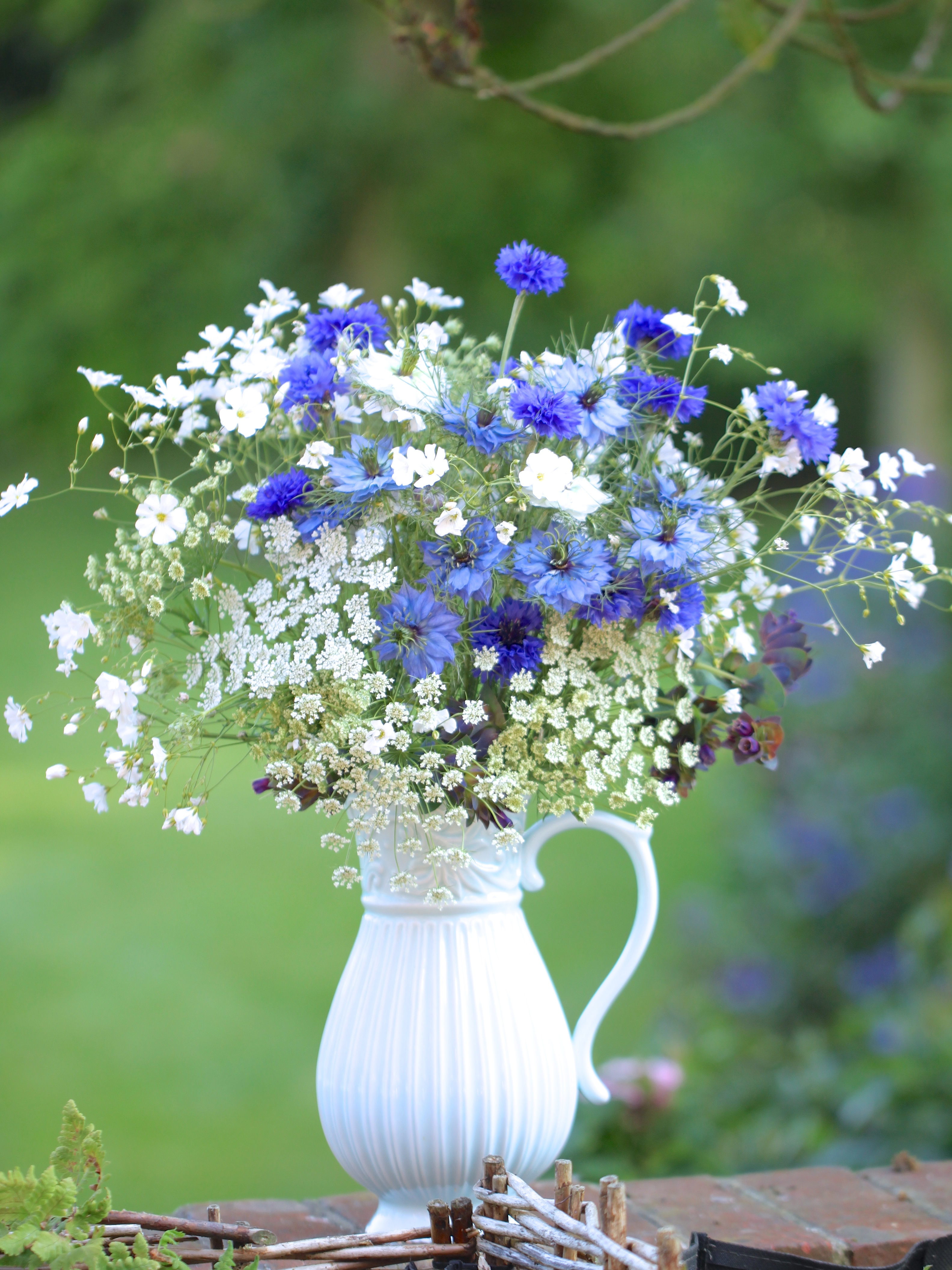 British Flowers Week is all about raising public awareness of the UK cut flower industry. Like vegetables, flowers are now available in florists, supermarkets and garage forecourts all year round. The limited selection of flowers that we buy are grown using a plethora of chemicals, imported from long distances and can be grown throughout the seasons. The flowers are bred for a long shelf life and tend to be a limited selection of scentless but perfect blooms. In the same way that consumers have become more interested in freshly grown seasonal fruit and vegetables in recent years, so there is an increasing awareness of the pleasure to be found in buying fresh, scented, seasonal flowers which are increasingly available from UK growers.
This week I am showing my support for this movement towards British grown flowers by focusing on the flowers that I grow in my Cutting Garden at home, but which can also be bought from florists stocking British flowers and direct from British growers.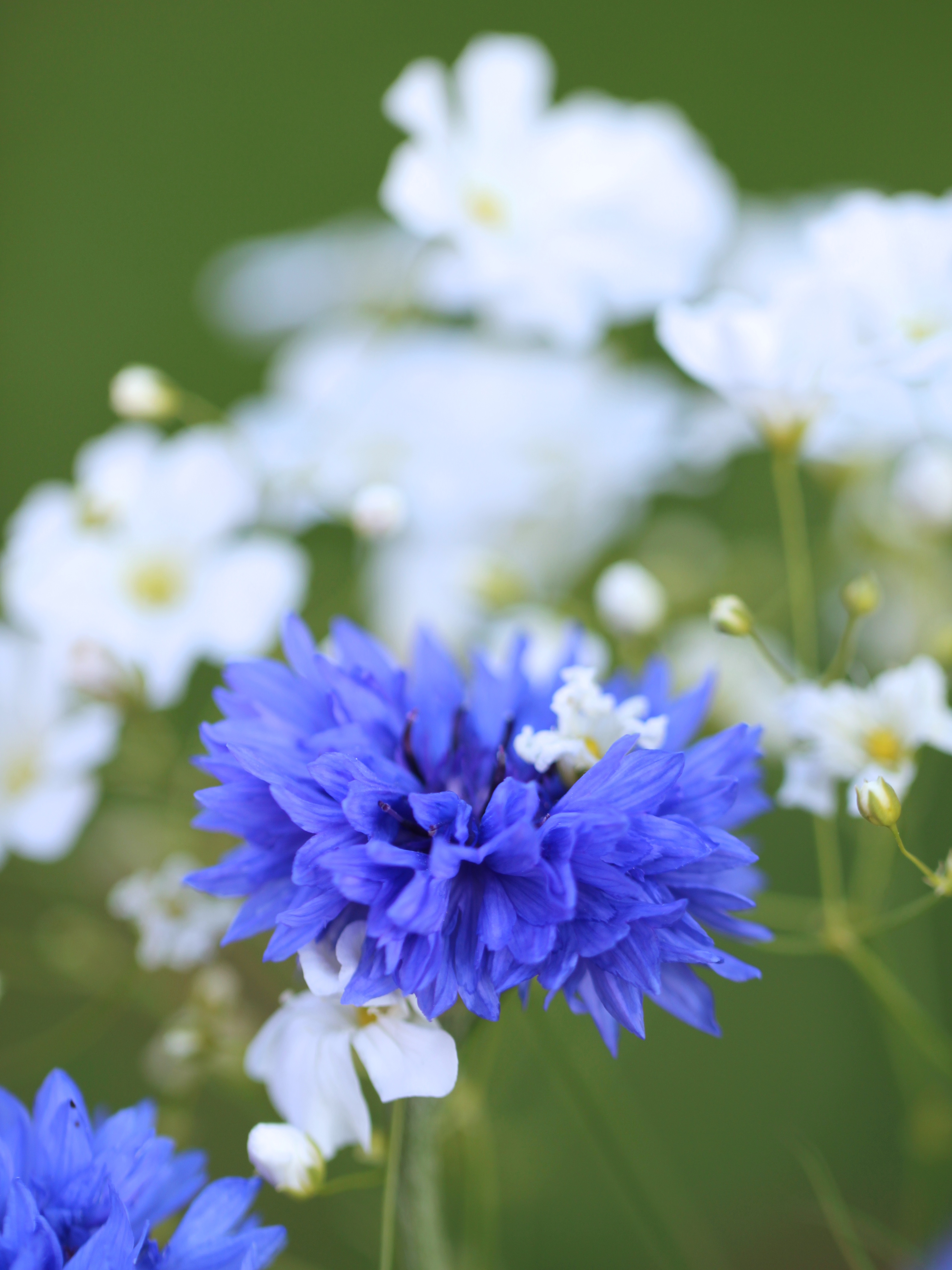 I have been growing a selection of hardy annuals in my cutting garden for a few years now. My list of must grow seeds includes cornflowers, ammi majus, nigella, gypsophila and larkspur. Summer would just not feel right without these flowers.
One of my favourites is the blue cornflower. Cornflowers are available in other colours, but for me they just have to be blue – I could cut cornflowers every day in the summer and never get bored.  Cornflowers grow on long fragile stems, so are best purchased direct from a grower or at a farmers market.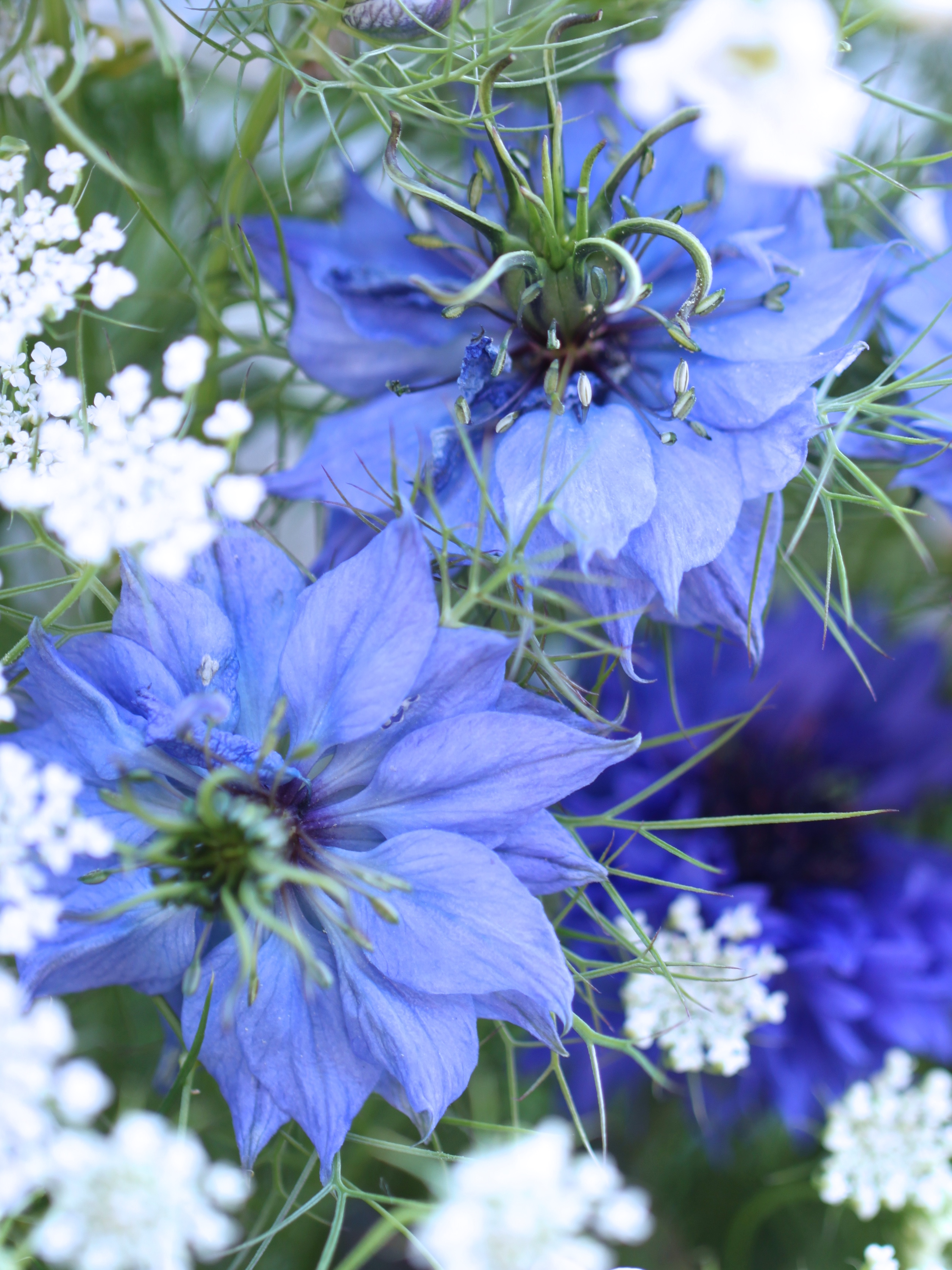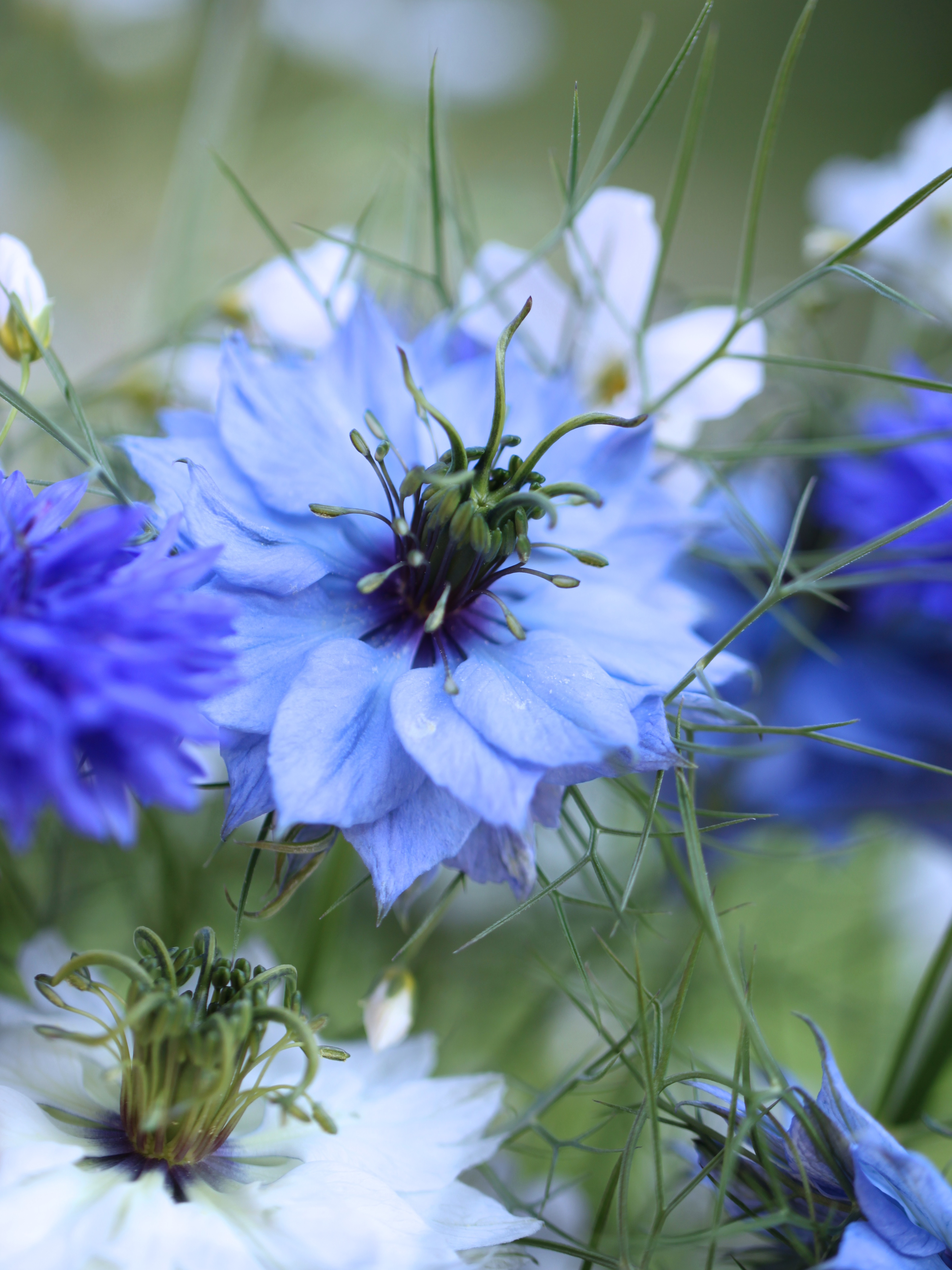 Nigella is a flower that reminds me of a ballerina's tutu – these graceful flowers which I grow in shades of blue and white develop into the most beautiful seed pods which can be added to arrangements well into autumn.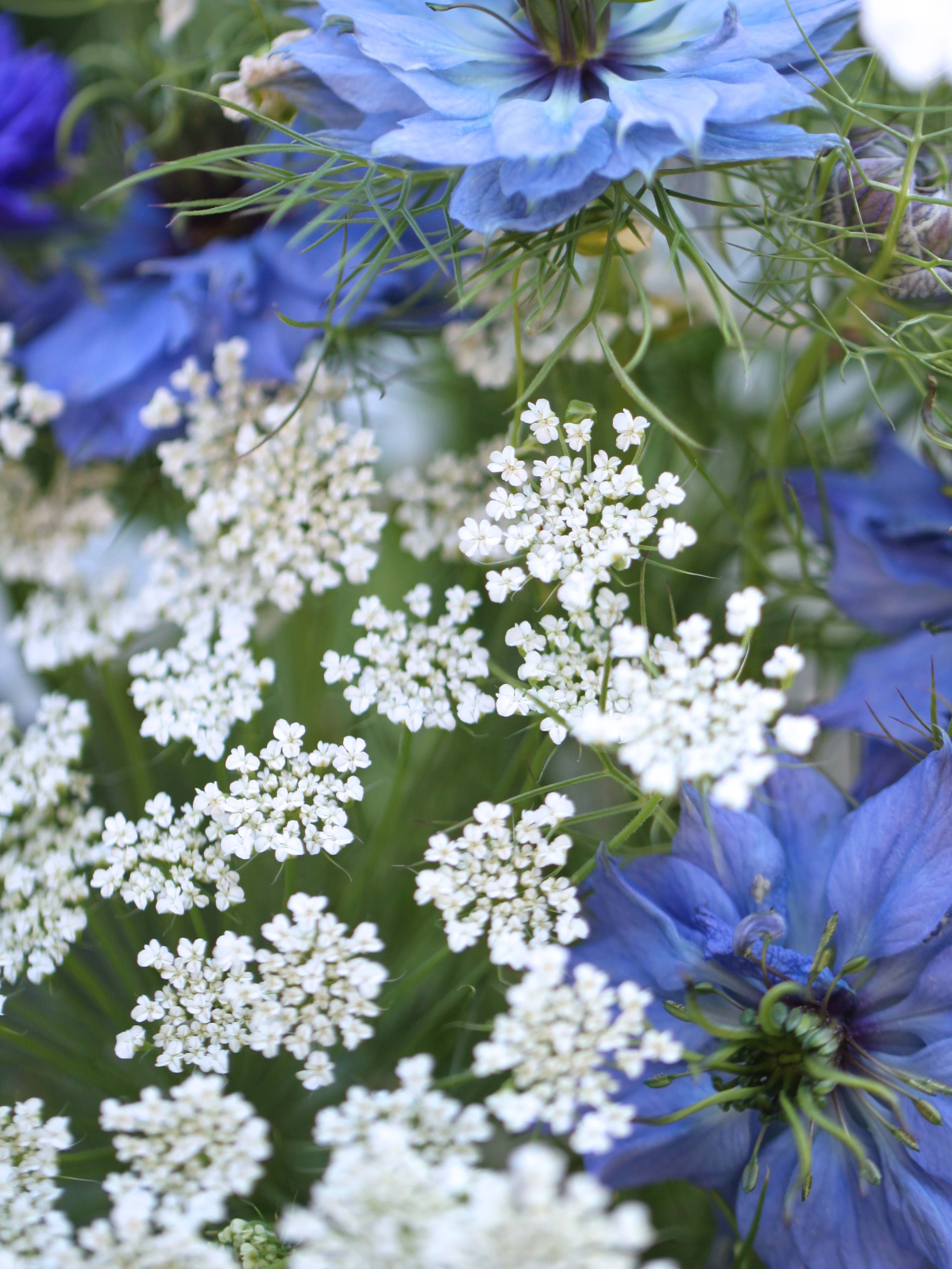 Ammi majus is the perfect filler flower – white and airy and again too fragile for mass market transportation. Similar flowers are ammi visnaga and orlaya grandiflora.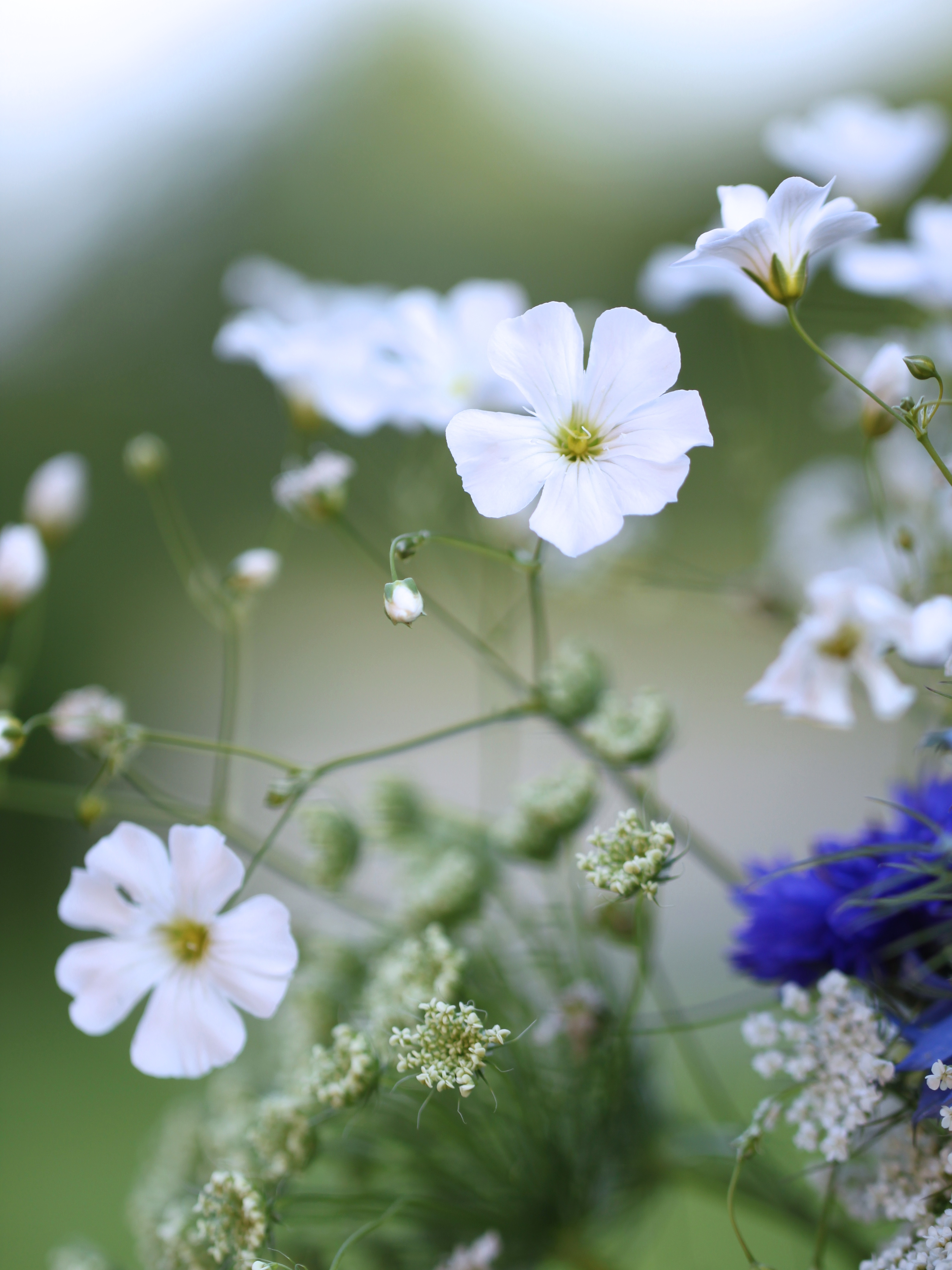 These tiny white gypsophila flowers are completely different to the often tired gypsophila which is available in the supermarkets. These little flowers are fresh and dainty – perfect for a summer bouquet.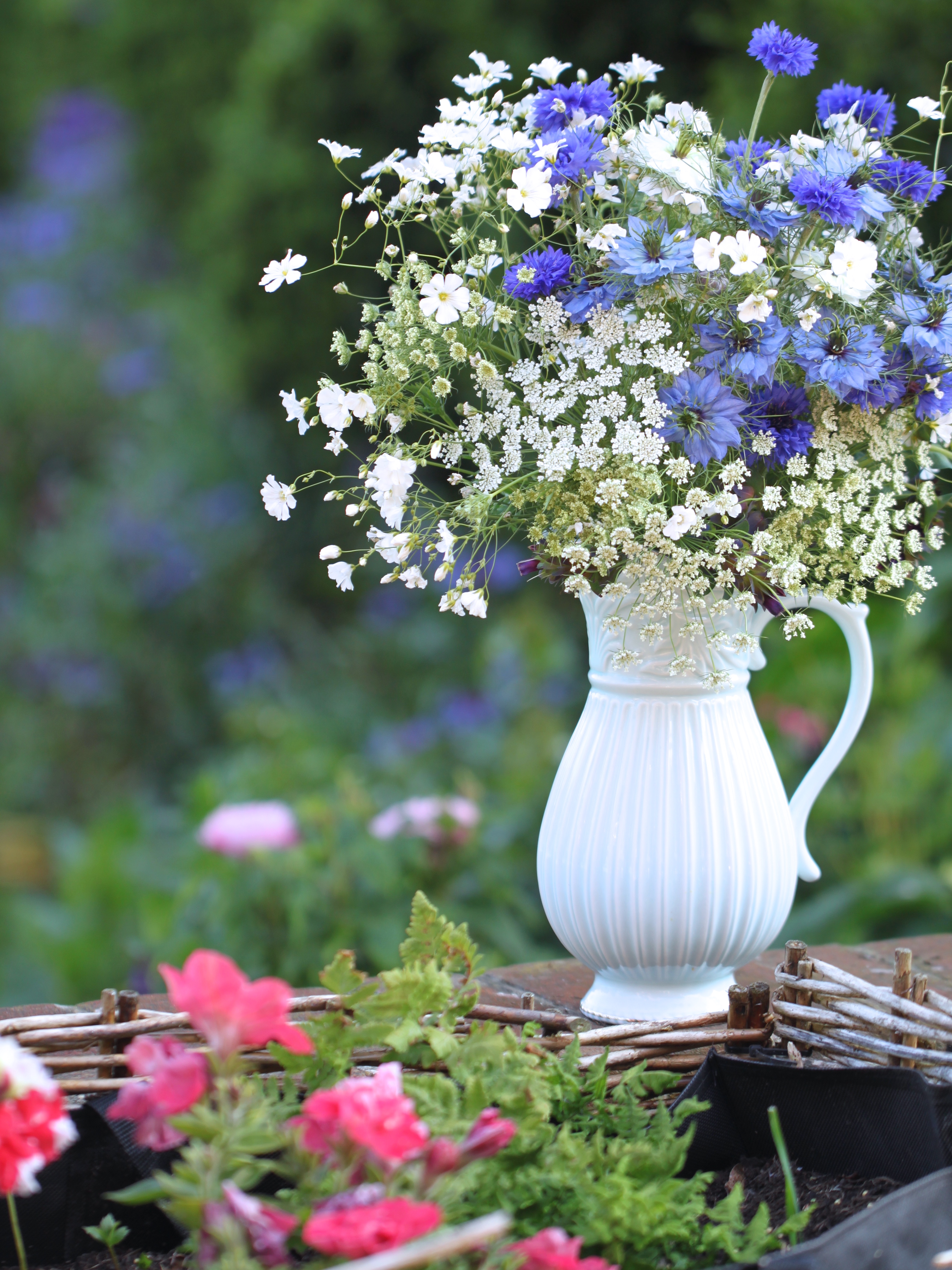 I am still waiting for my larkspur to flower, so will probably not be able to include these delphinium like flowers this week.
These are only a small range of the hardy annuals available from the professional growers, so next time you want to buy a few flowers for the house or send a special bouquet, why don't you ask for something locally grown. The more demand we can muster for these beautiful fresh flowers the more generally available they will become. Find out more about British Flowers Week by checking the website. You can also find beautiful photos, discussions and information on social media using #BritishFlowersWeek.
Next  I will be focusing on garden roses – although I will probably have to post on Thursday morning as I have a long day at the Ascot races to look forward to tomorrow. The flowers at Ascot are always a highlight of the day for me and I will be checking to see if any of the displays are British grown!