This week my Monday vase shouts Indian Summer to me, despite the rather cool weather and having picked the flowers in the drizzle of a damp day! As ever on a Monday, I am linking up with Cathy at Rambling In The Garden to join in her challenge to pick something for a vase from the garden every week.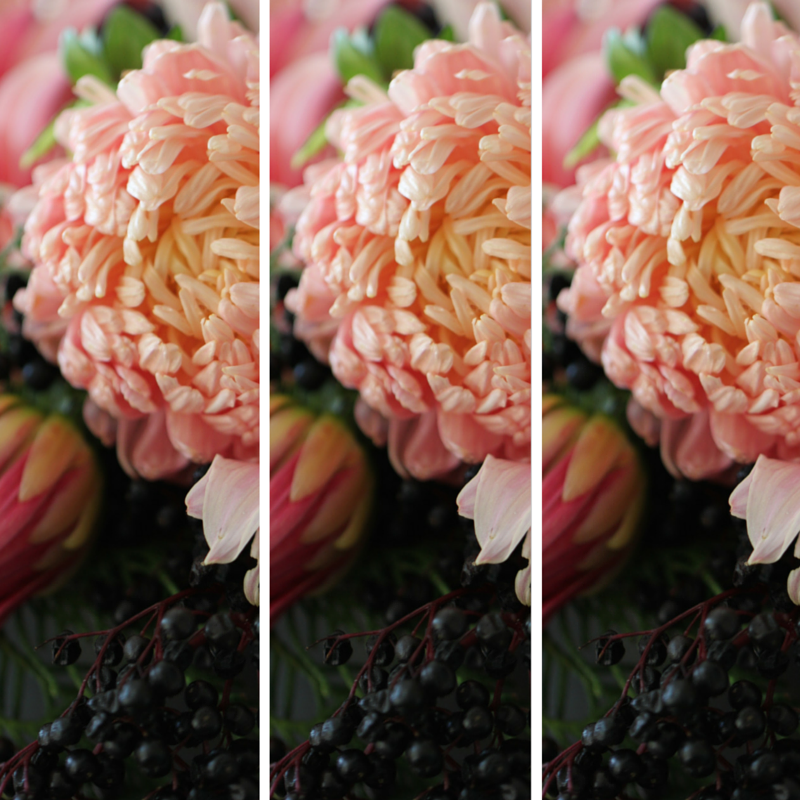 I am sorry that I was not here last week – the day proved just too full to allow the space for flowers. I am very happy that this Monday has been a little more relaxed.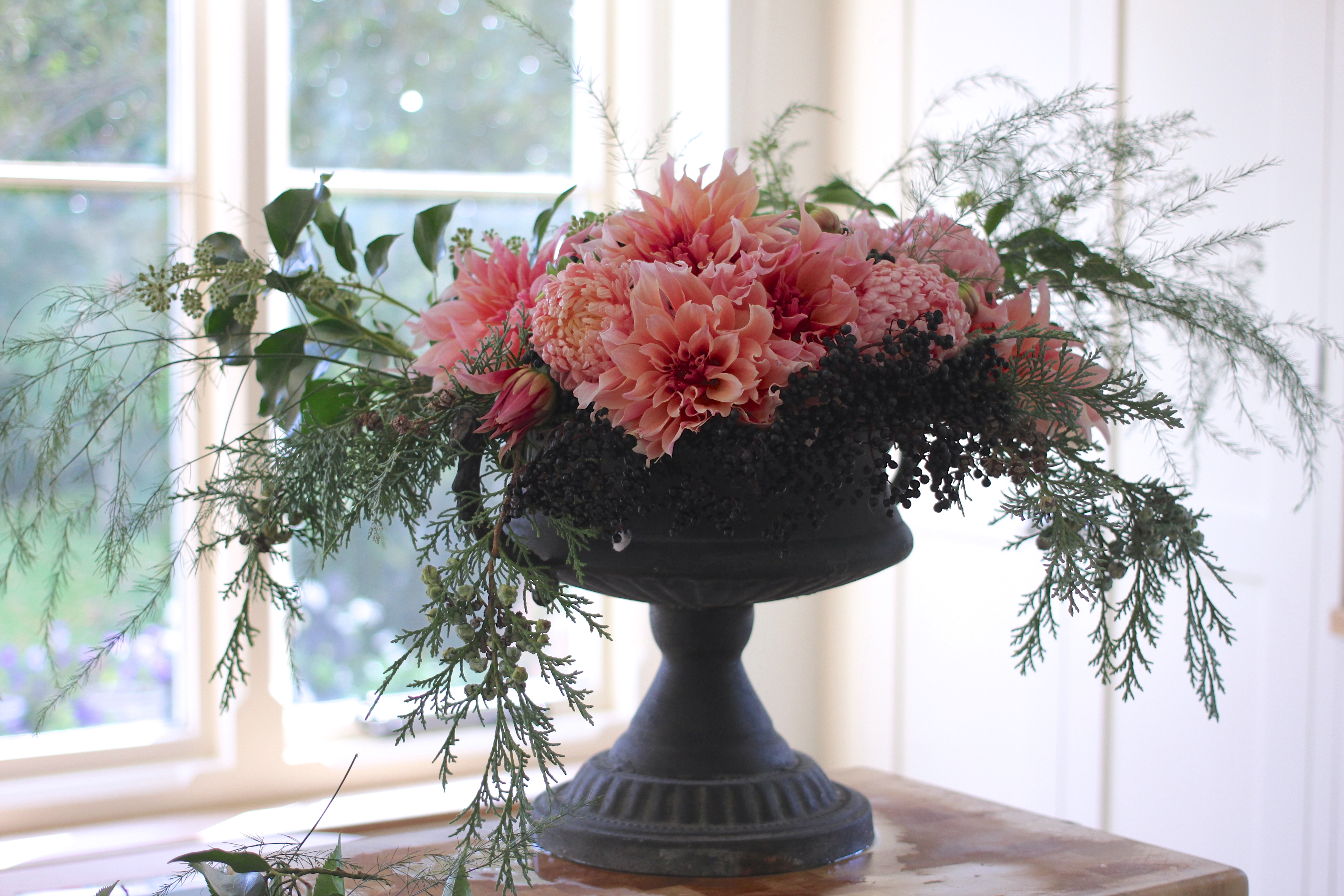 I am starting today by showing you the set up. After I had picked a selection of flowers and foliage I decided I felt like making a full scale late summer arrangement – the large dahlia flowers make these so easy at this time of year. I found this urn when I was spring cleaning the greenhouse – I had bought it before Christmas last year and have somehow managed to overlook its possibilities. It is not water proof, so I put a glass baking dish filled with water inside the urn and then shaped a piece of chicken wire to sit on the top and support the stems.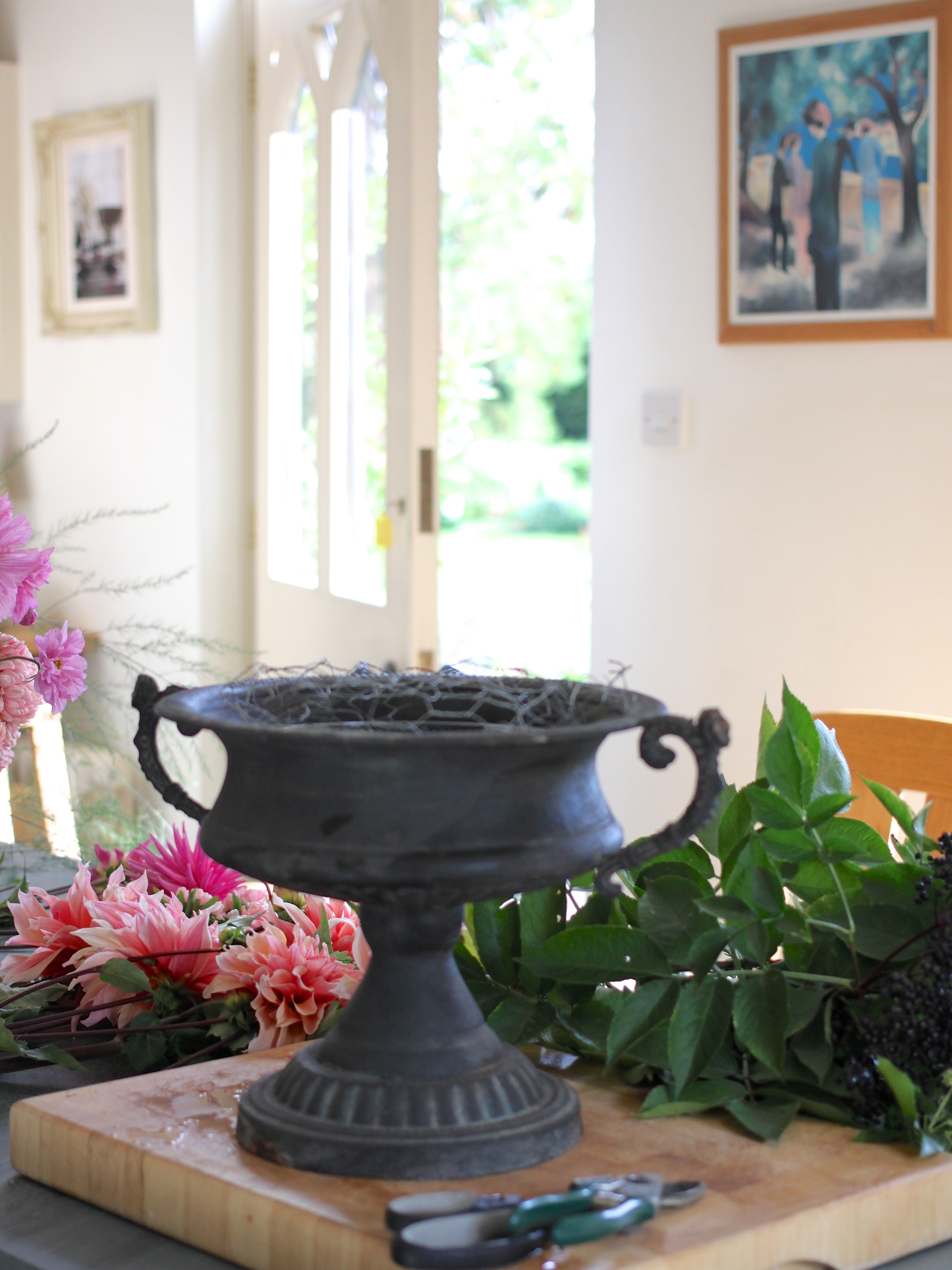 The finished arrangement is quite wide, and includes asparagus fern, ivy and cedar to fill out the focal flowers, which are dahlia 'Labyrinth' and aster 'Tower Chamois'.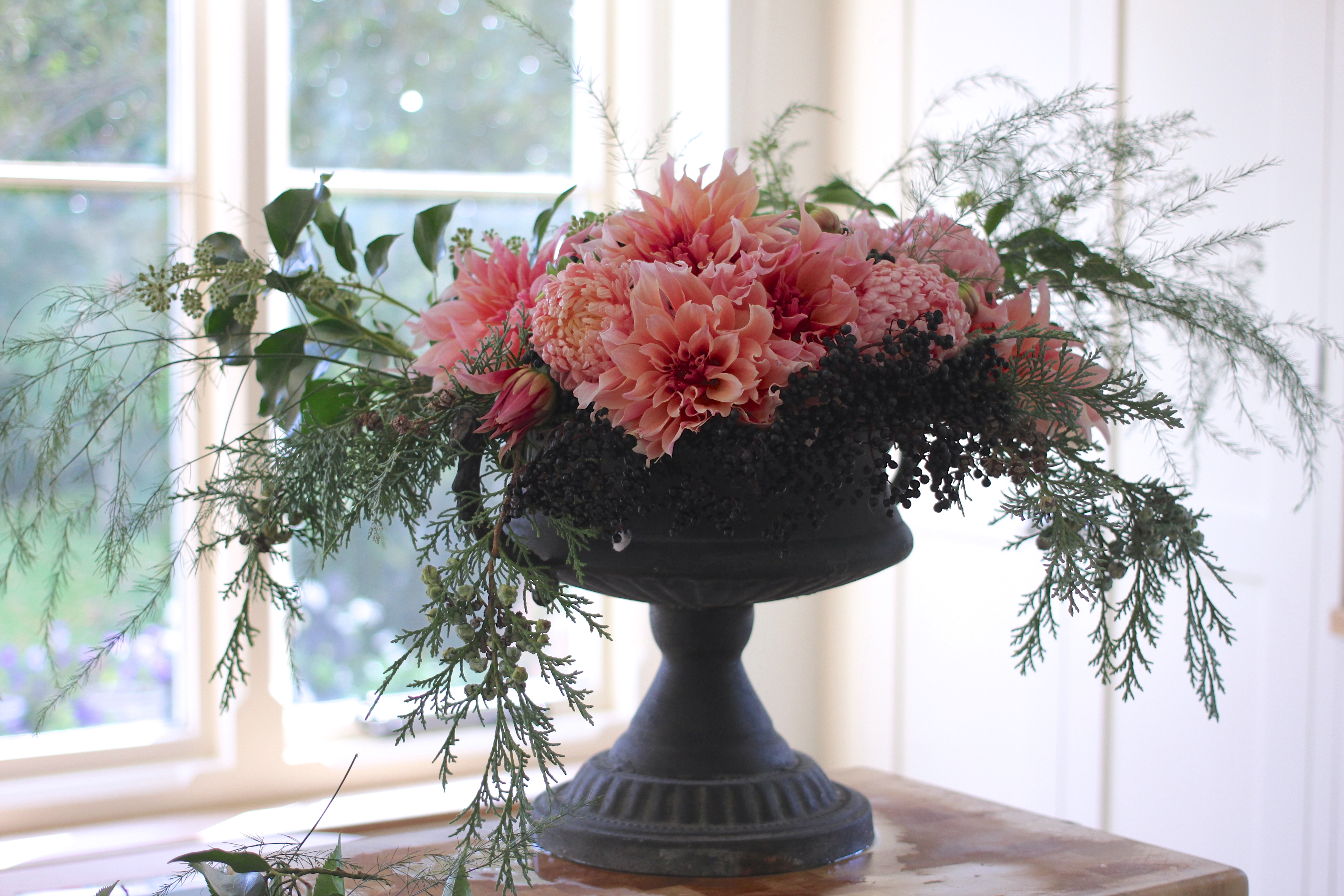 Dahlia 'Labyrinth' is possibly my favourite dahlia this year – new to me it has a perfect peach and pink colour combo with the slightly shaggy look to the flowers that I love. She is also producing a huge quantity of flowers.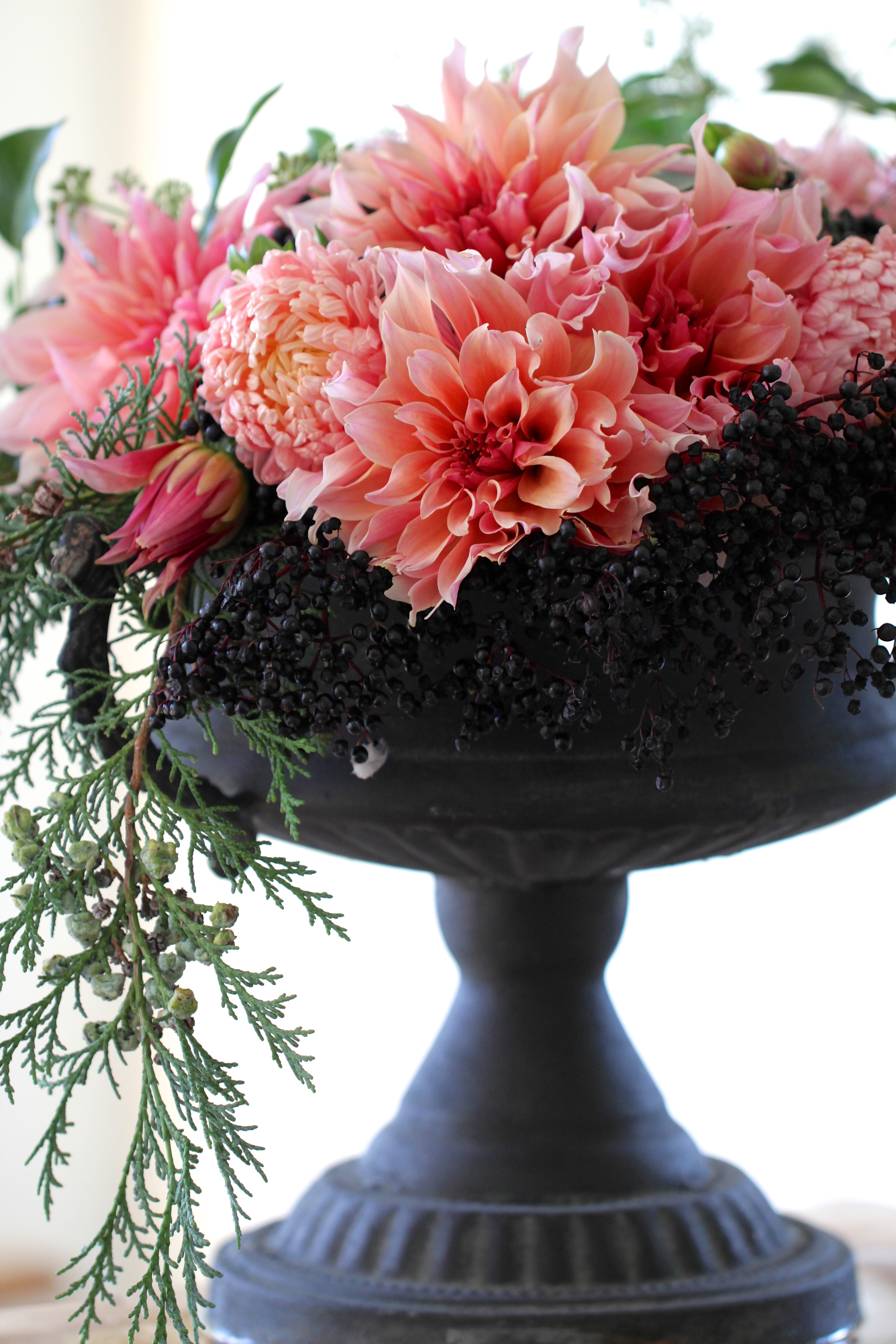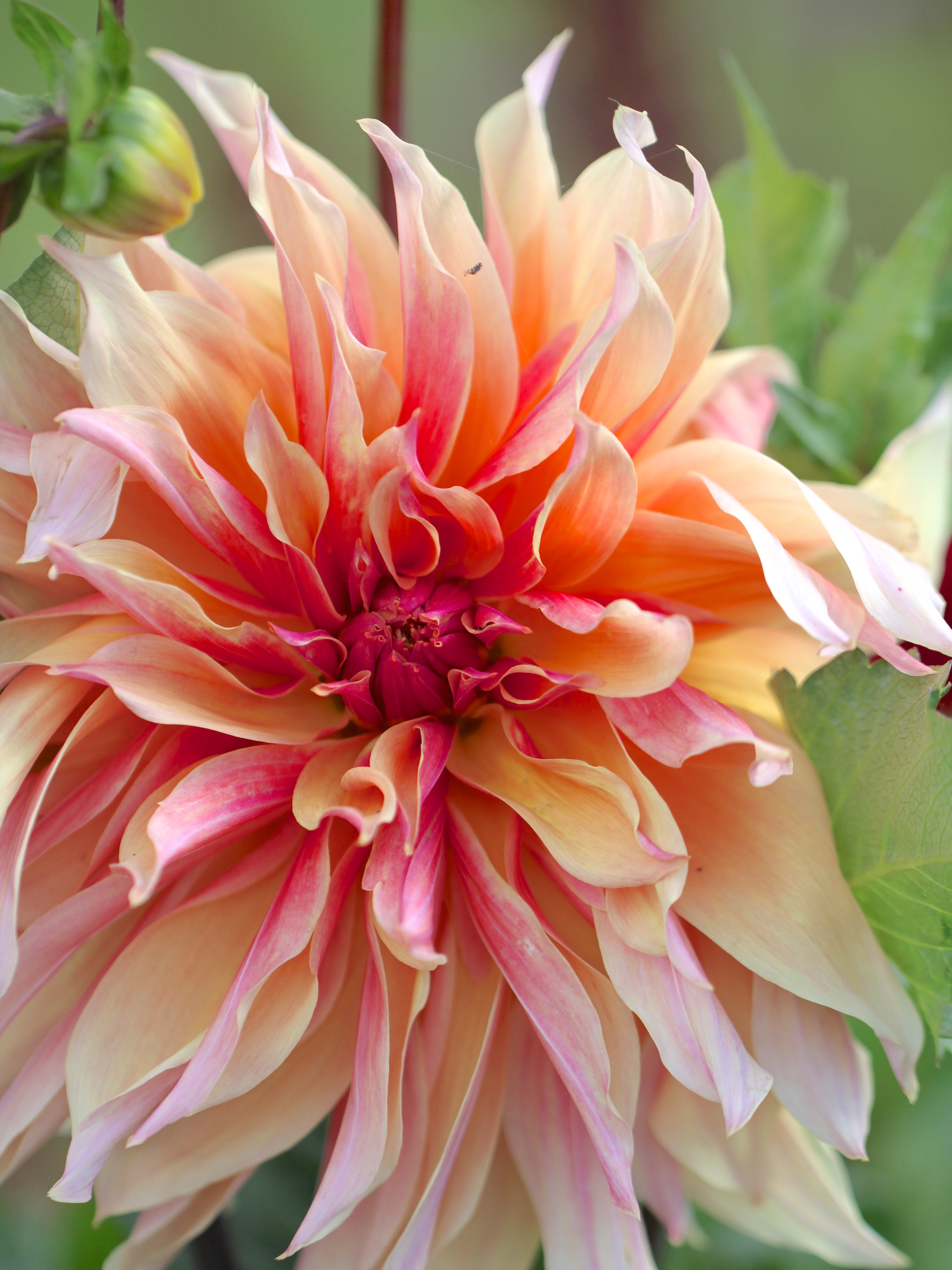 The smaller flower is the annual aster 'Tower Chamois' – again a late summer favourite. I just cannot get enough of these incurved chrysanthemum like flower heads.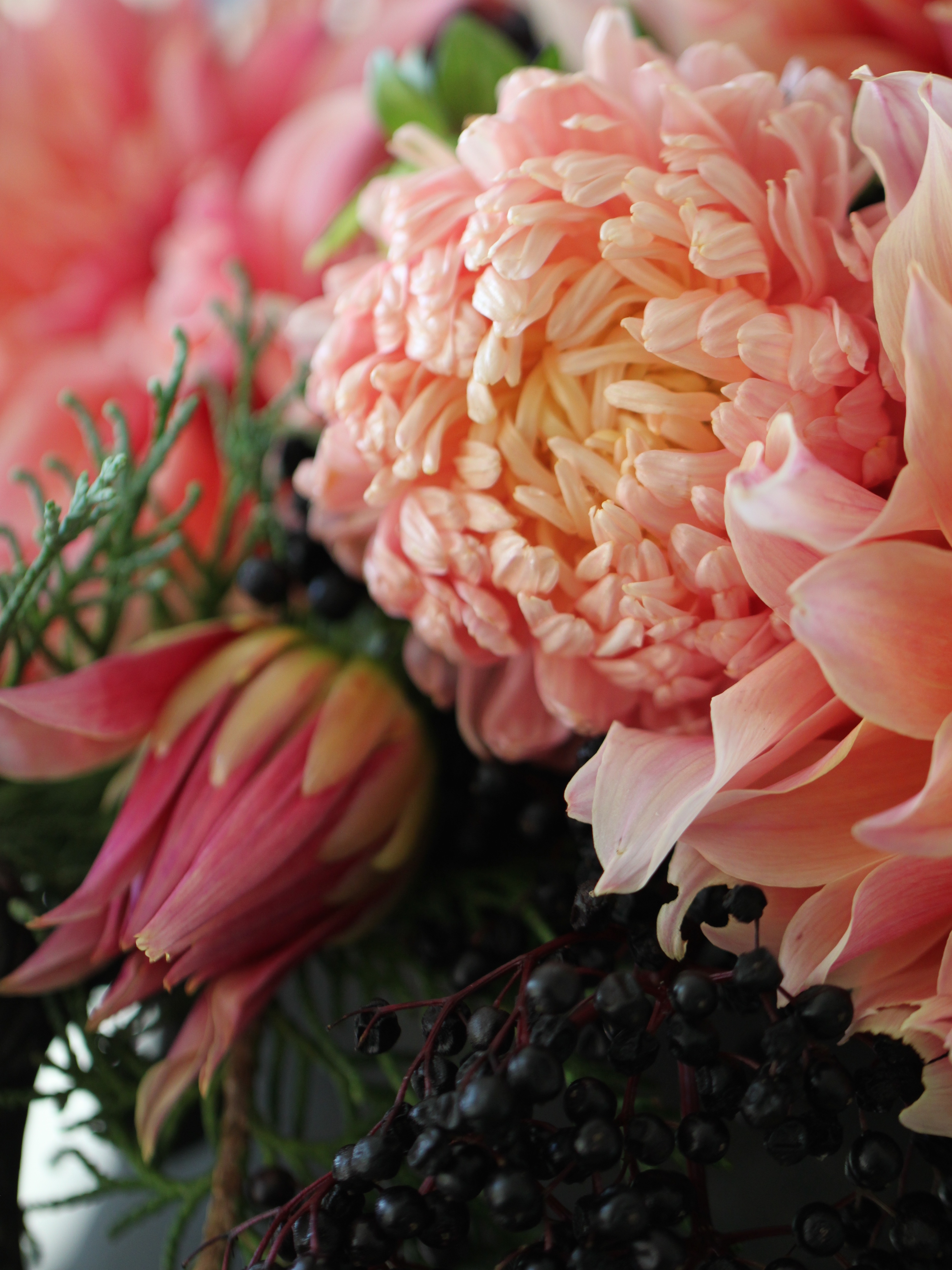 As late summer approaches early autumn some of my favourite foliage fillers are starting to make their appearance in my vases again. I think this one below is a type of cedar, but am happy to be corrected if anyone recognises it.
Elderberries look stunning at this time of year – literally dripping from the trees. Do be careful if you use them in arrangements though – these berries stain so keep them away from carpets and pale surfaces. I have stood my arrangement on a large glass table mat so if the berries drop they will do no damage.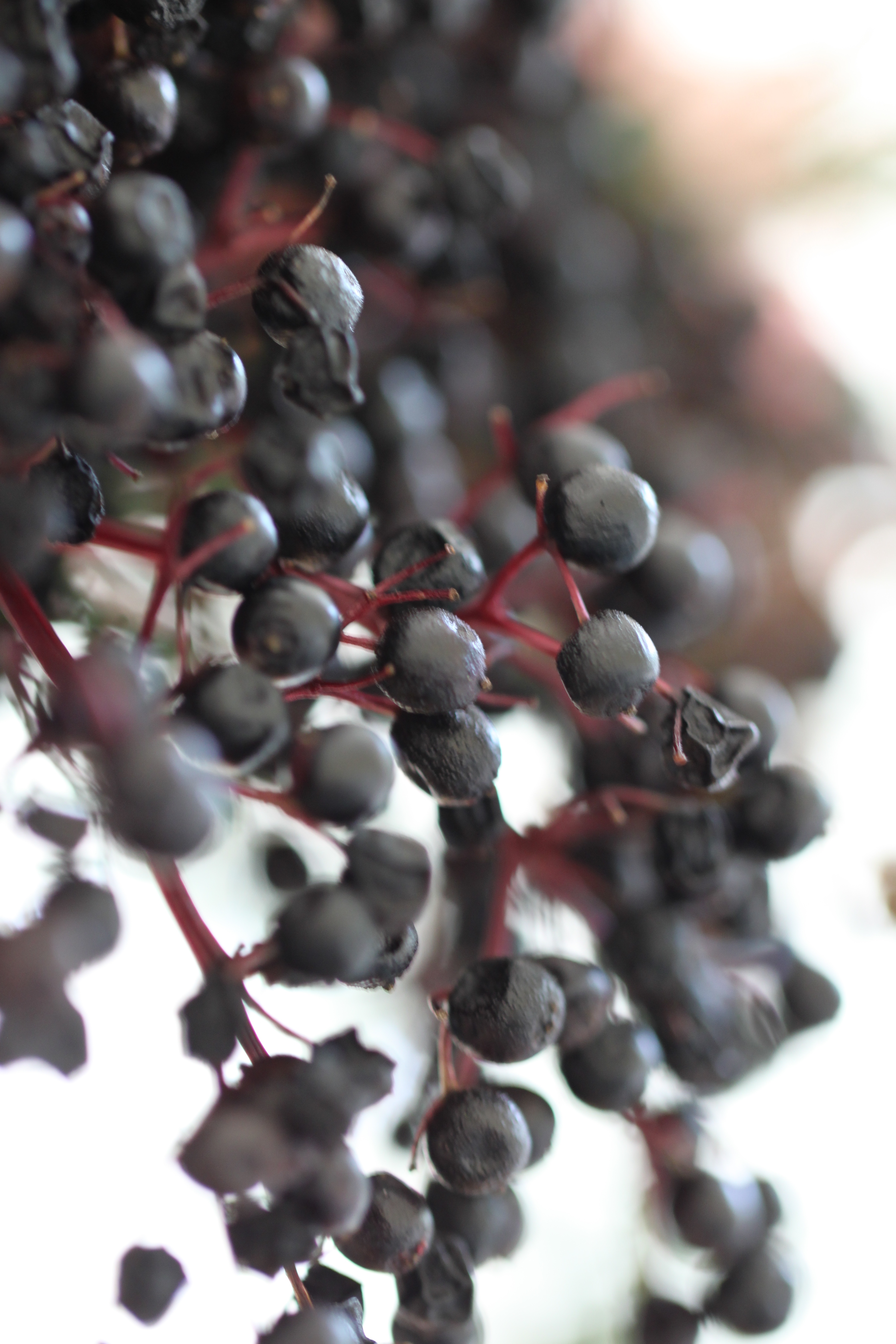 The ivy is looking shiny and lush, with the berries just starting to turn from green to a deep purple black.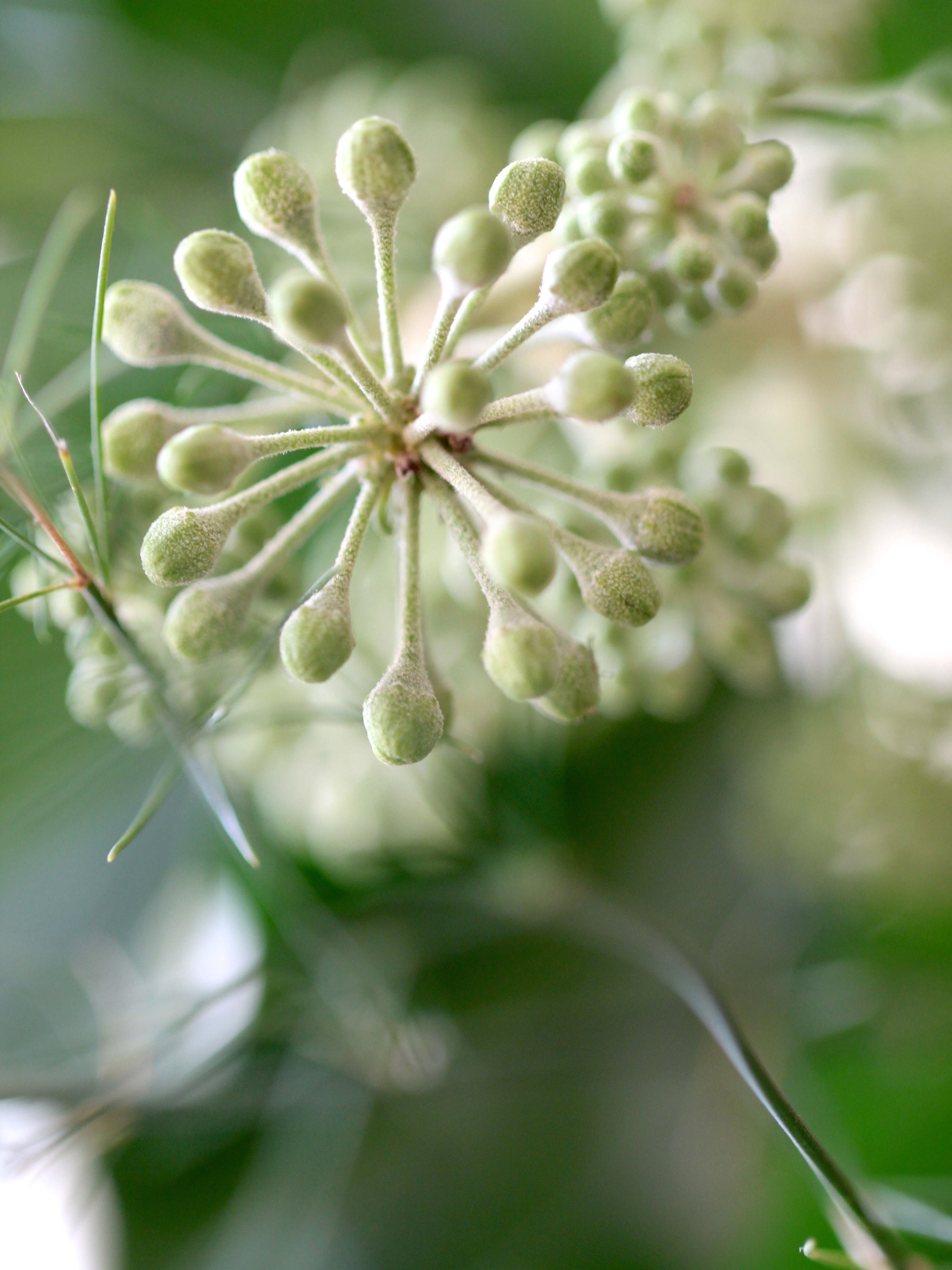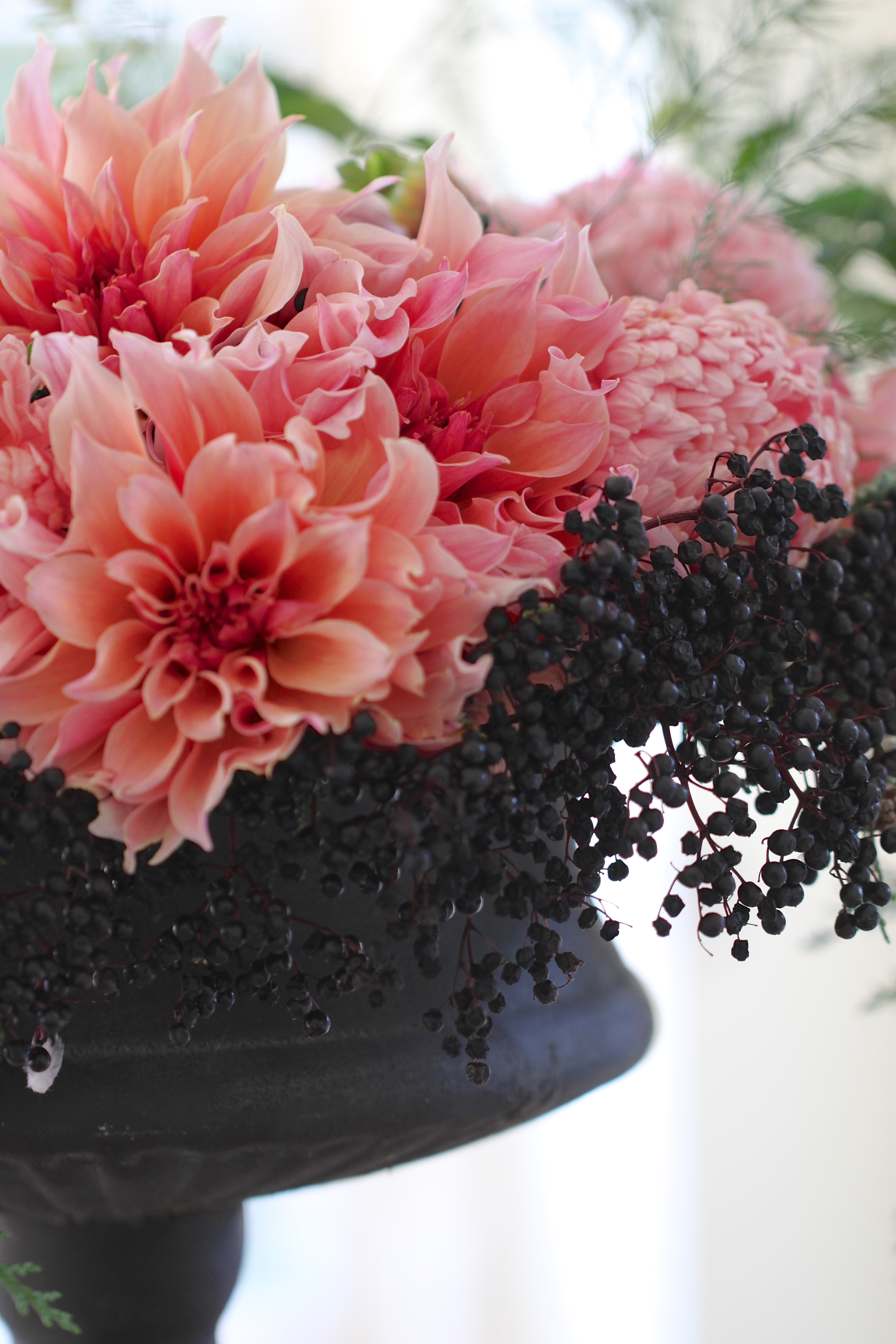 Do you remember my vase from two weeks ago? I included buddleja 'Black Knight' in that jug of flowers and promised to report back on how it performed. I am pleased to say that it lasted almost a week!! This whole combination stood up really well – even the cosmos, which can be quick to wilt in a vase, lasted for about 5 days.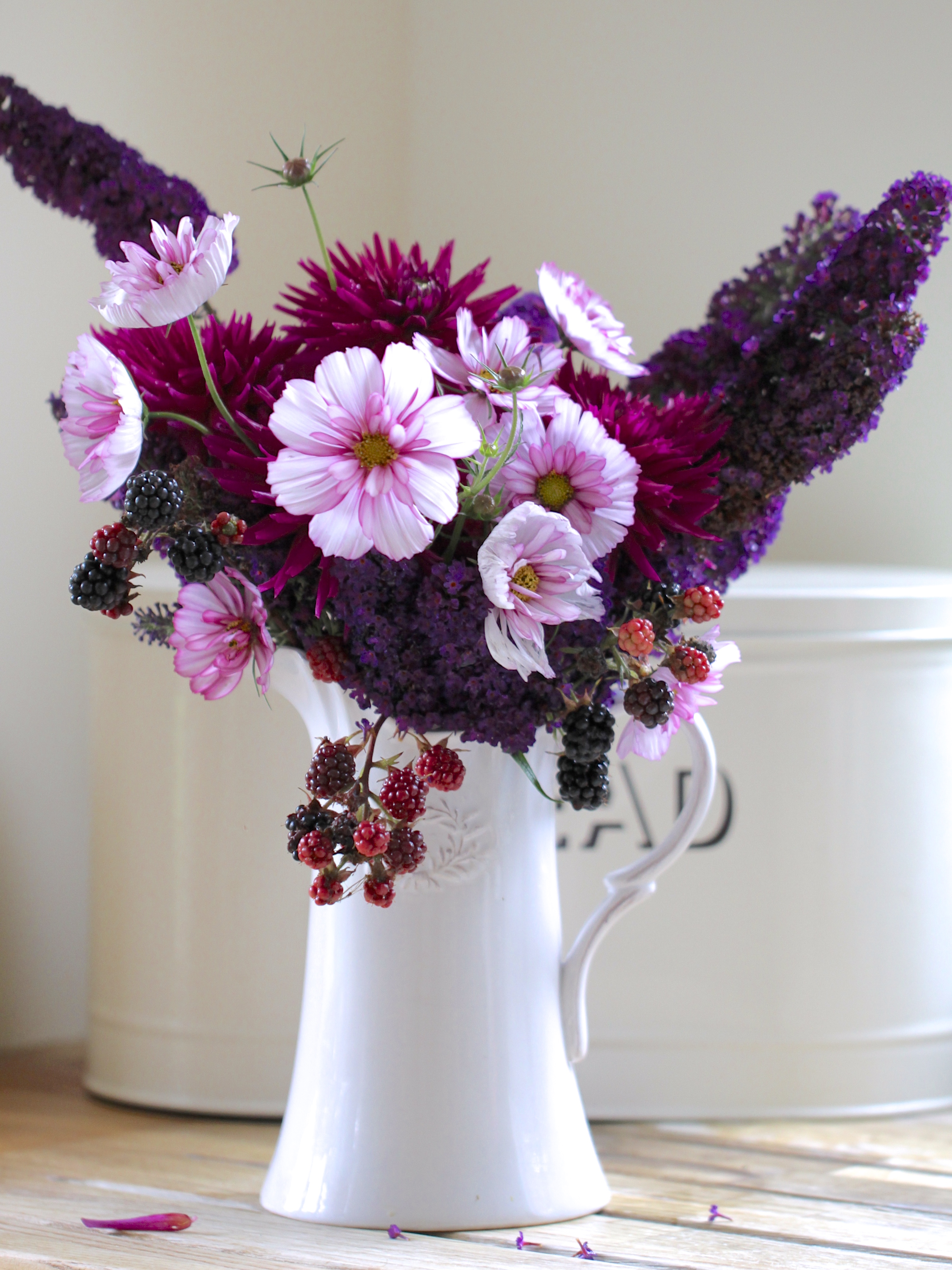 Finally this week I must announce the winner of the Giveaway for my last post Growing Great Vegetables. The winner of this months Giveaway is Sandra – if you email me your address Sandra I will get the seeds in the post to you.
Do have a look at this post and let me know what you think – I will be writing about Growing Great Vegetables on the second Friday of every month and hope to have some lovely Giveaways to go with this new series. If you are interested in growing your own vegetables I would love to have you along!
I will be back on Wednesday to talk about a lovely business called MiaFleur, which is run by two of my readers. MiaFleur has its own beautiful blog which you might like to take a look at tonight.
Thank you as ever to Cathy for all her hard work in keeping us organised on a Monday with her lovely challenge! What a great way it is to start the week, knowing that yo u have a few flowers in the house to pretty things up. I do hope you will pop over to her blog to see what she and the others have made this week and I look forward to seeing you back here on Wednesday.