Welcome to this weeks In A Vase On Monday, when I am linking up with Cathy at Rambling in the Garden to join in her challenge to find something from the garden to bring into the house every Monday.
This week I am lucky to have put together a vase late last week which I can show you today. I have managed to make my knee worse, so am now confined to the house and hobbling round on crutches making even a simple trip into the garden very difficult. The vase that I am sharing with you today was actually made on Friday and was only photographed very quickly – hence just one photo to share today.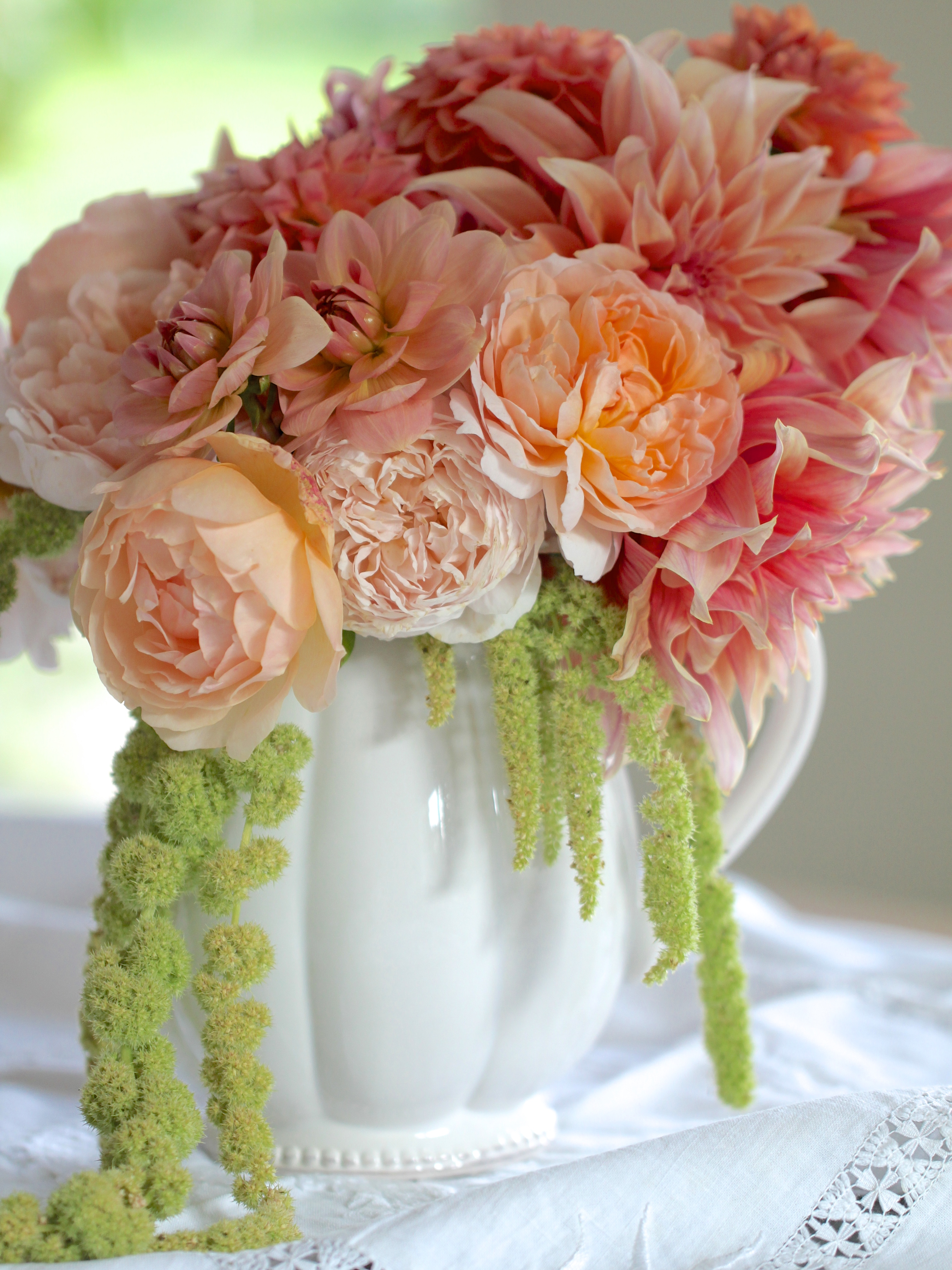 Making the most of the late roses and dahlias this is a collection of all the shades of peach flowers that I could find, with a little bit of drama from the amaranthus.
As I cannot get out into the garden at the moment, either to garden or to take photographs I have decided to take a little blogging break. I am very sorry that I will have to miss my Greenhouse, Cutting Garden and Growing Great Vegetables posts this month, but I will be back to catch up after our return from Florida in November.
I will miss you all my lovely readers and hope that you will join me again in November, when hopefully I will be back outside to sort my garden out before the winter sets in!!