On the eve of the festive season I thought I would share with you the last handful of garden roses that I rescued from my wet and windy garden yesterday.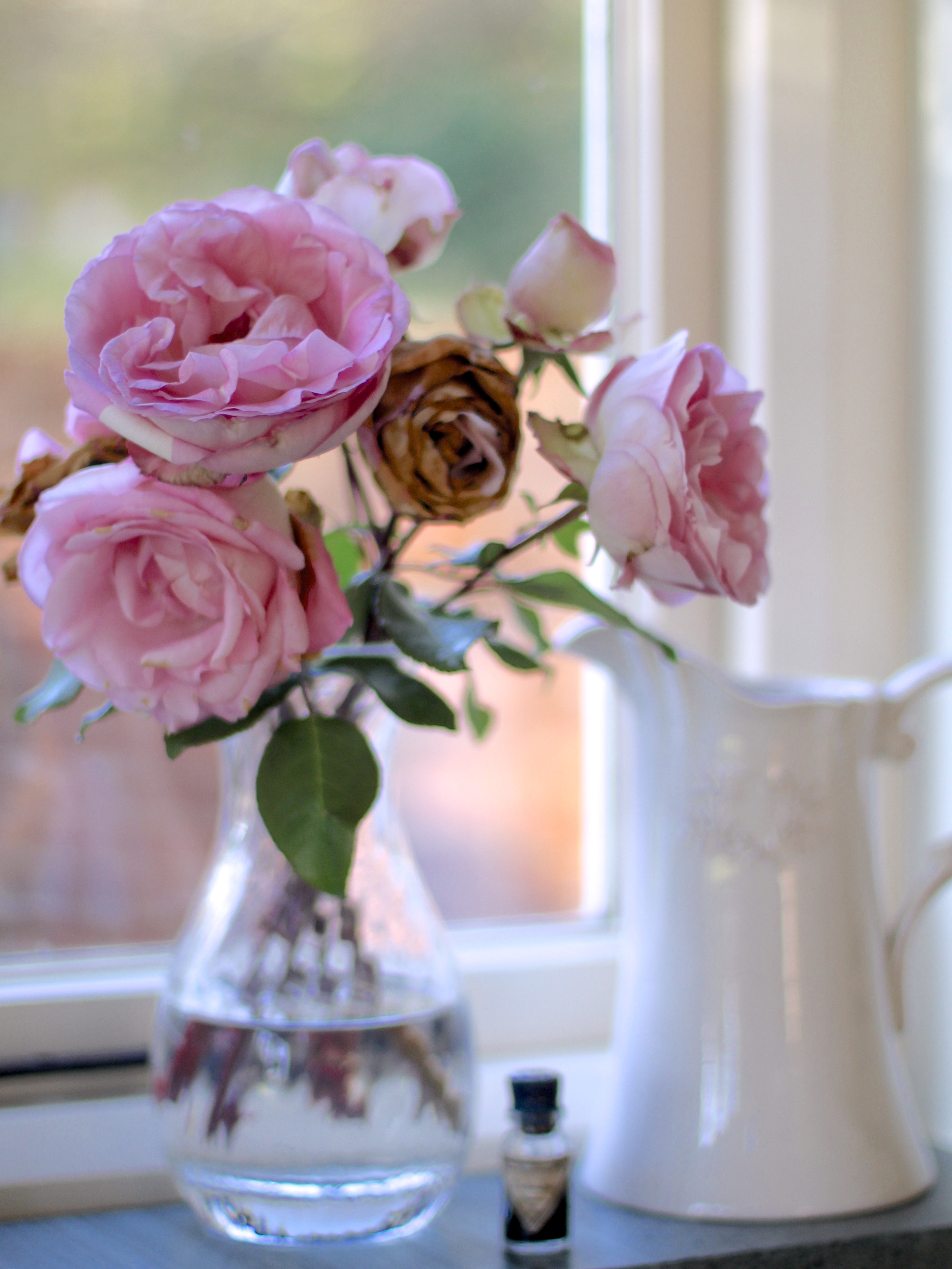 I thought that all my roses were finished, but noticed a flash of pink in amongst some overgrown perennials whilst I was walking around with the dogs – when I moved them aside I found these beautiful flowers.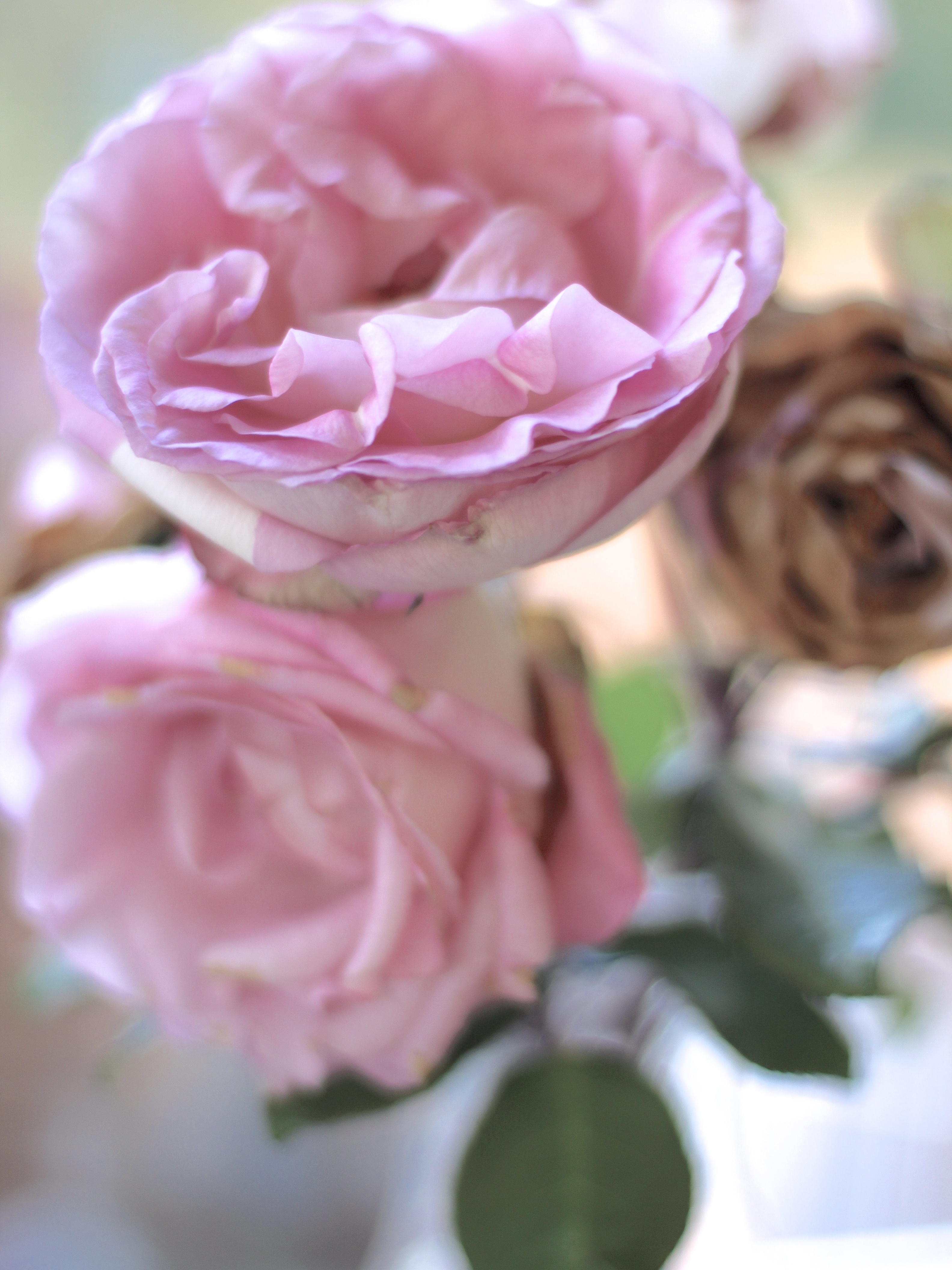 Not only are they stunning to look at, they have that delicious intoxicating old rose scent.
I particularly loved this faded flower – it feels just right for the season.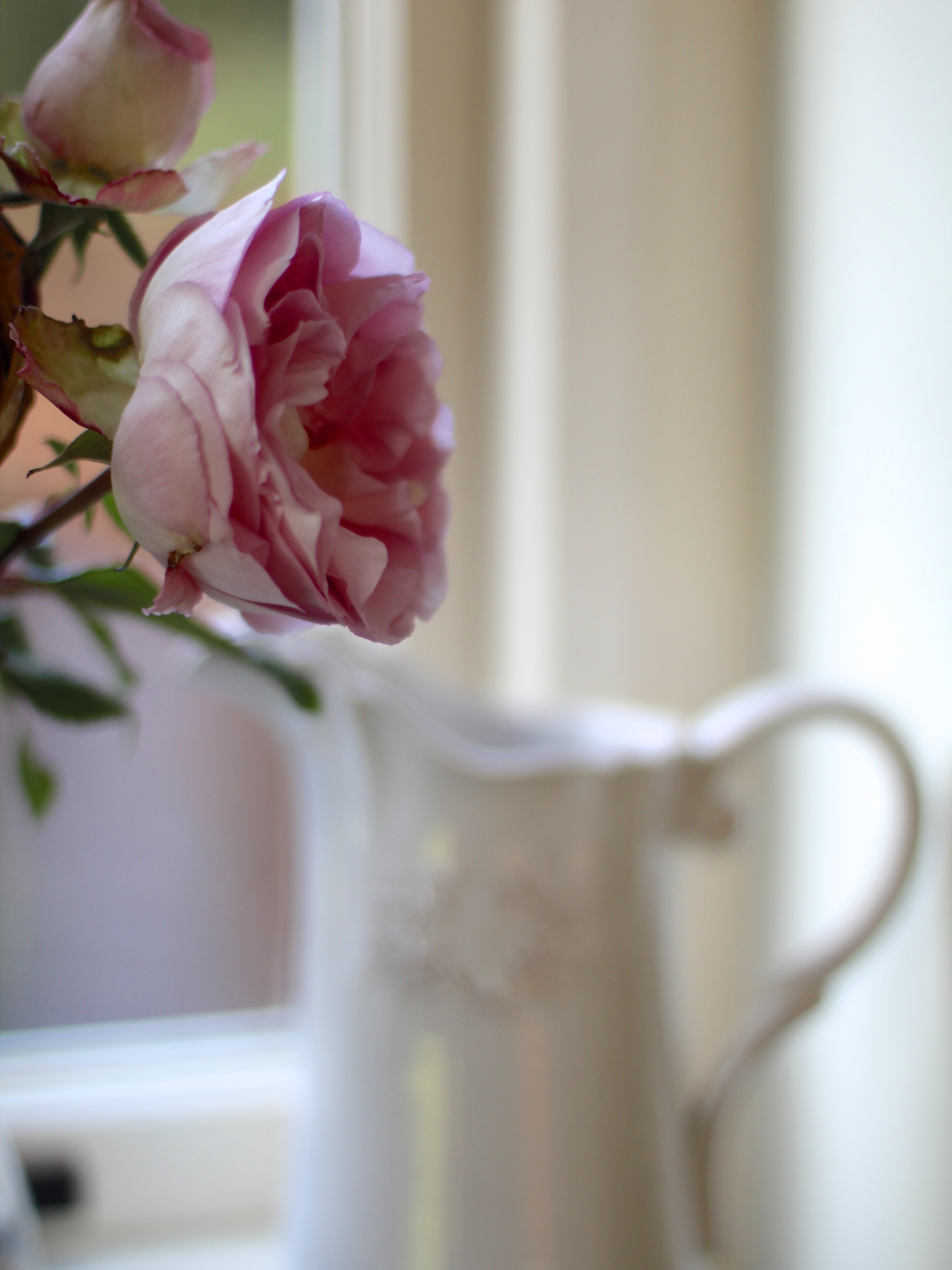 I am still not quite up to crawling in the undergrowth, so the name of this rose will remain hidden until I clear this border – I know she is a David Austin rose as I remember purchasing and planting her – I will try to remember to post her identity in a future Monday post when I can get to the label.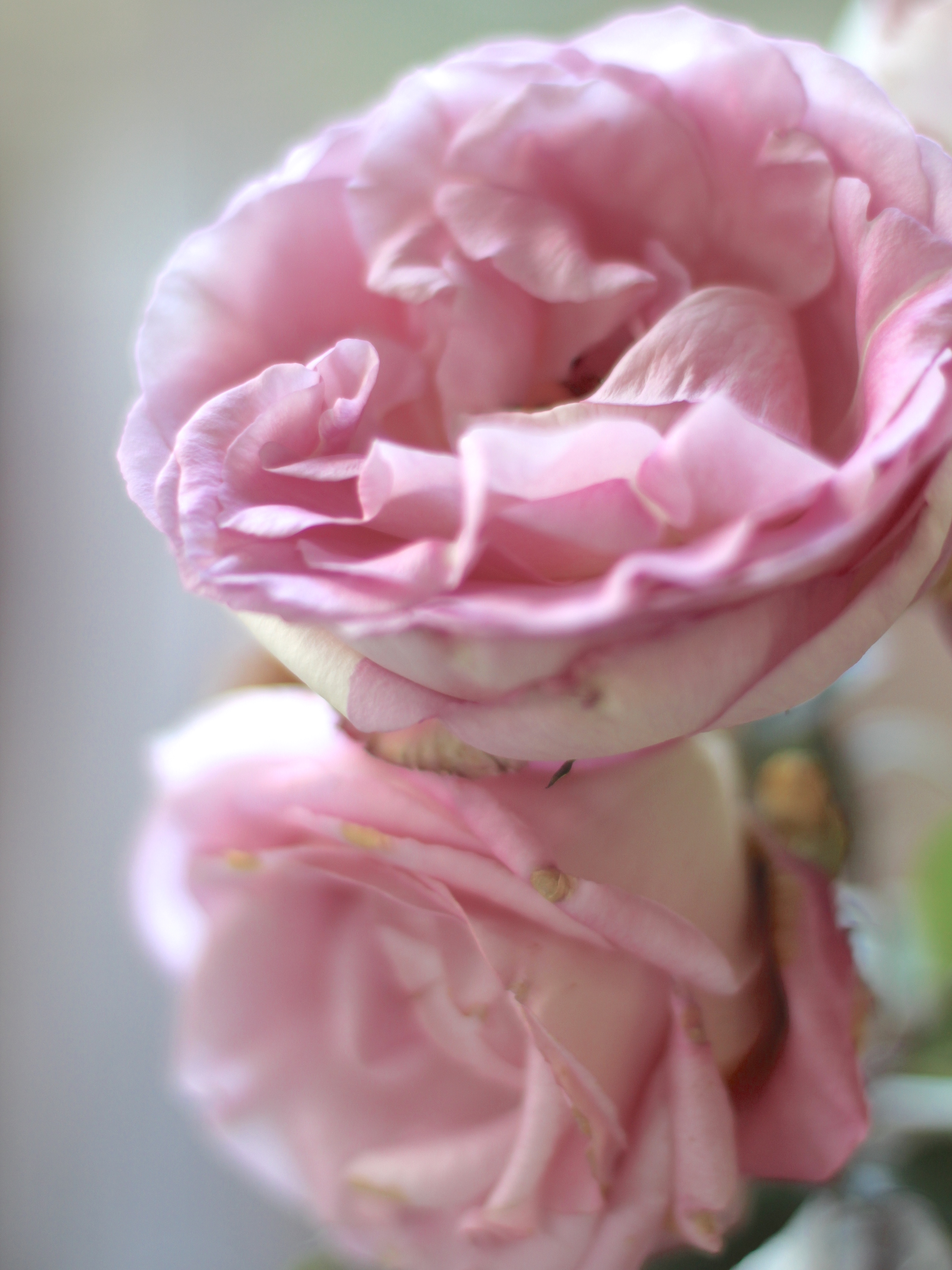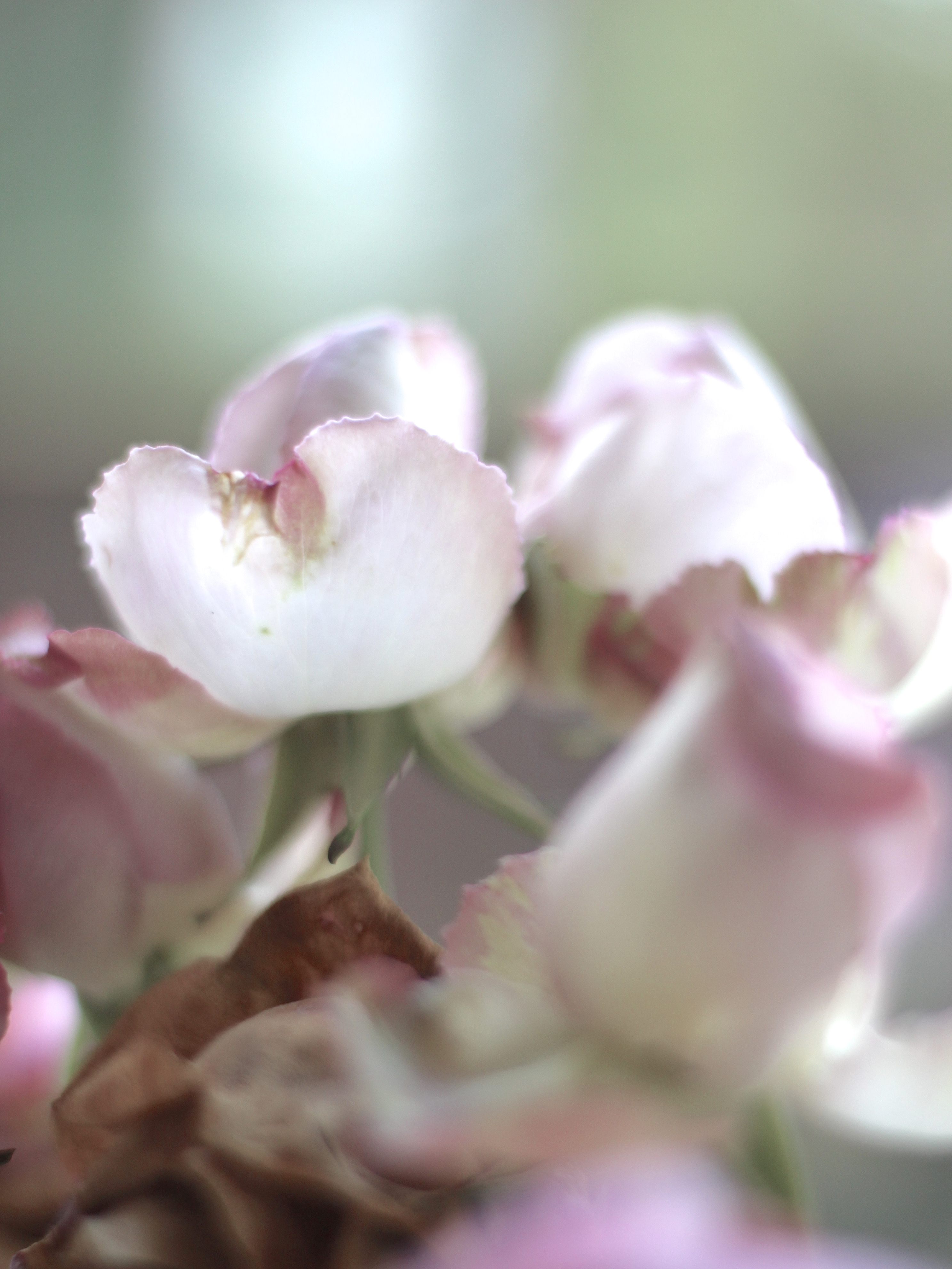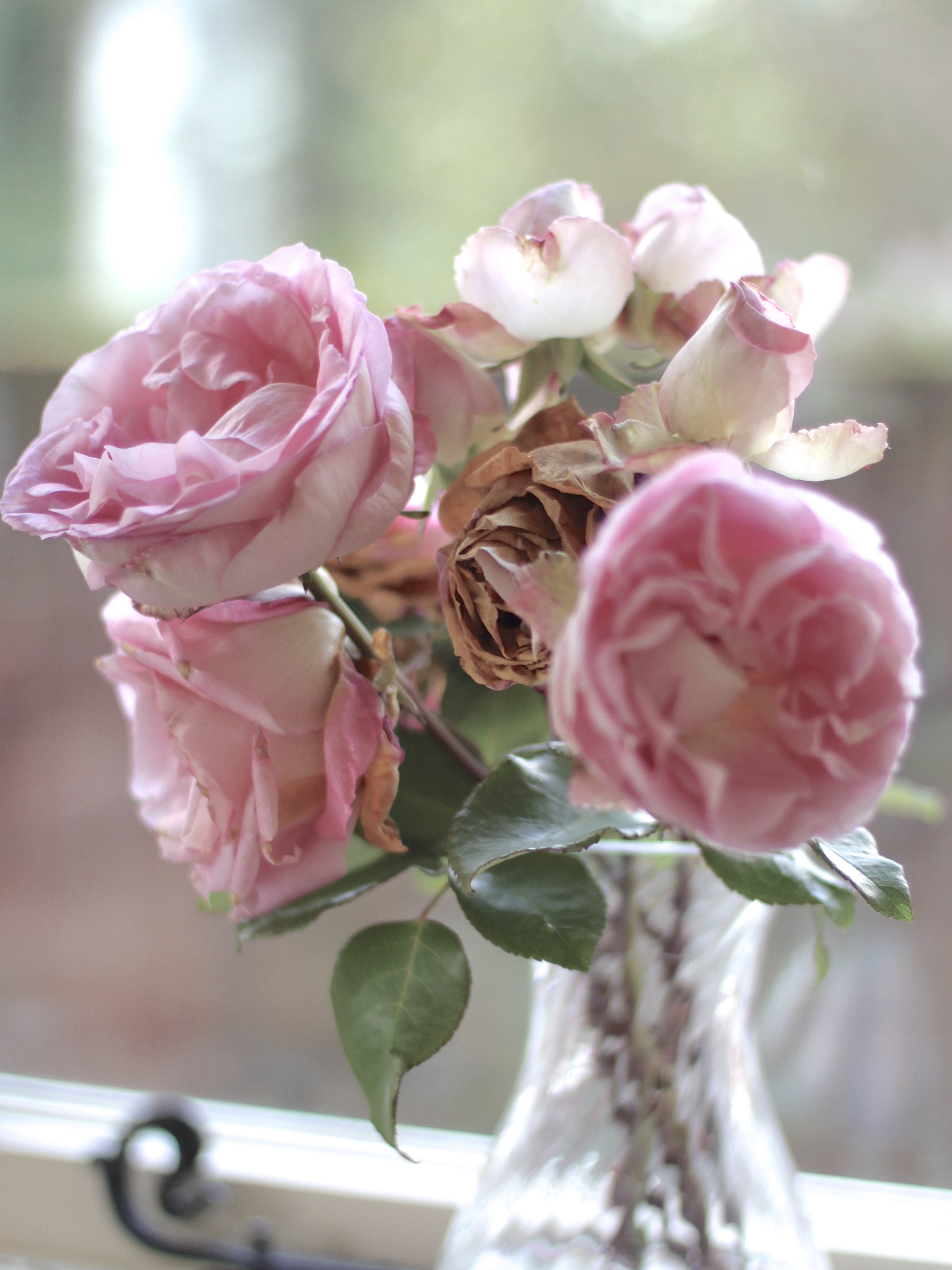 That is the last of my 2015 roses – whilst there is a hint of sadness in that phrase I have also noticed that many of my hellebores are now in bud, so I am starting to feel a mounting sense of excitement to welcome my winter beauties. I have given up trying to identify a favourite season or flower – the truth is that I love every season and the flowers that go with them. No sooner have I bade a fond farewell to one season than I am jumping with excitement at the first signs of the next. So with December arriving tomorrow with all the festive floral fun to indulge in and some real signs of my winter garden blooming in January, I am one happy flowery blogger!!
On which note, I apologise for not having returned to my usual blogging schedule – however hard I try to catch up, I seem to be constantly chasing my tail at the moment. As I am writing this post curtains are still being hung in the newly decorated room and the piles of possessions that have been moved out for the decorating are cluttering every surface elsewhere in the house – not a great start to my festive decorating plans, but I am sure it will all come together before Christmas.
That is all for tonight except to thank Cathy from Rambling In The Garden for hosting this inspiring meme, which really makes all we weekly participants appreciate everything our gardens have to offer us. I hope you will pop over to her blog to have a look at what she and the others have found to share this week!