Welcome to In A Vase On Monday –where I invite you to join me every Monday as I make a posy of flowers or foliage from what is looking good in my garden and link to Cathy at Rambling In The Garden, who started this lovely meme over a year ago.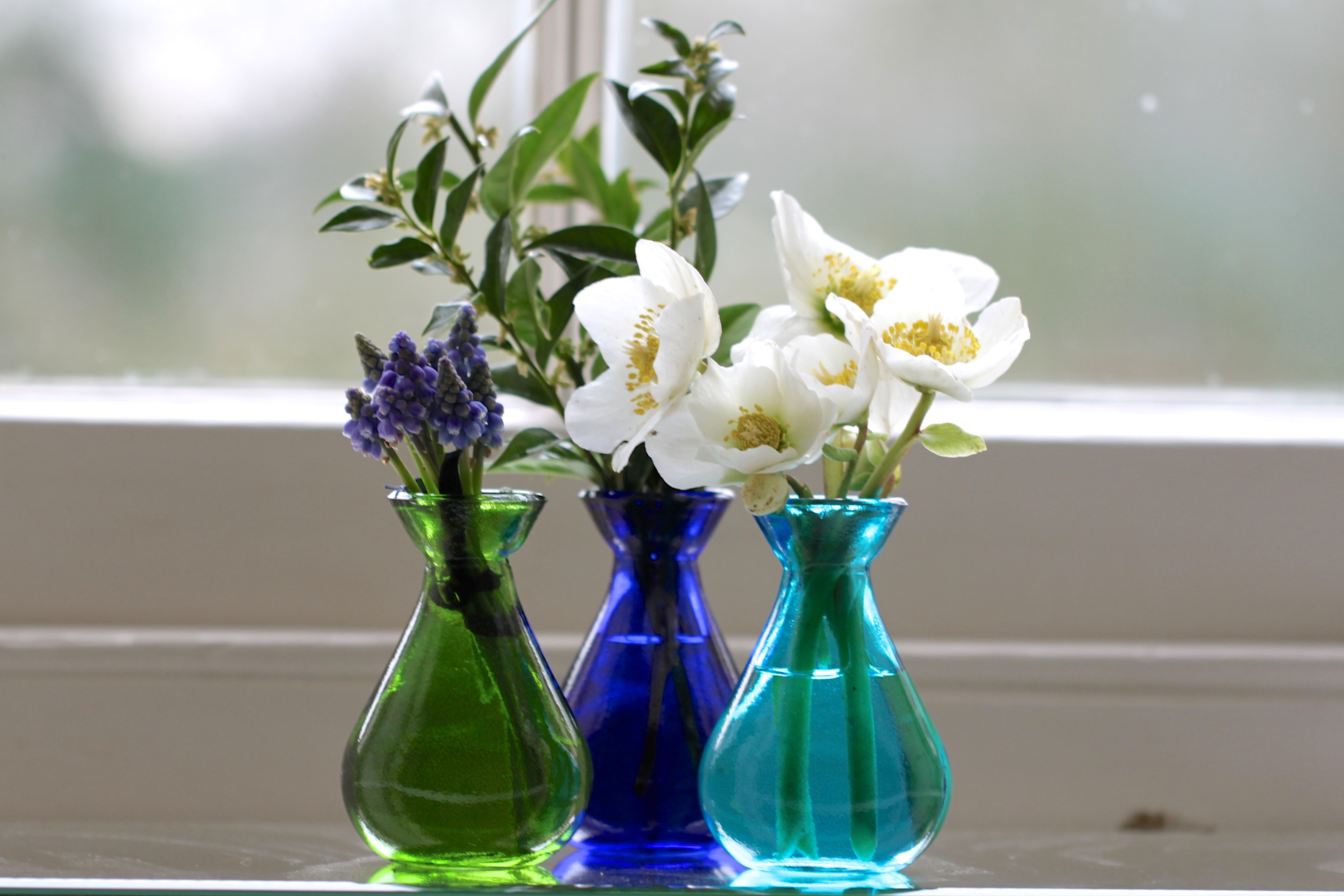 This week I was determined to make use of these lovely bud vases that daughter number two gave me for Christmas. These vases are from a collection of stained glass that Sarah Raven sells in assortment of lovely colours (this is the aqua collection) – I am already keeping my fingers crossed for another selection for my birthday.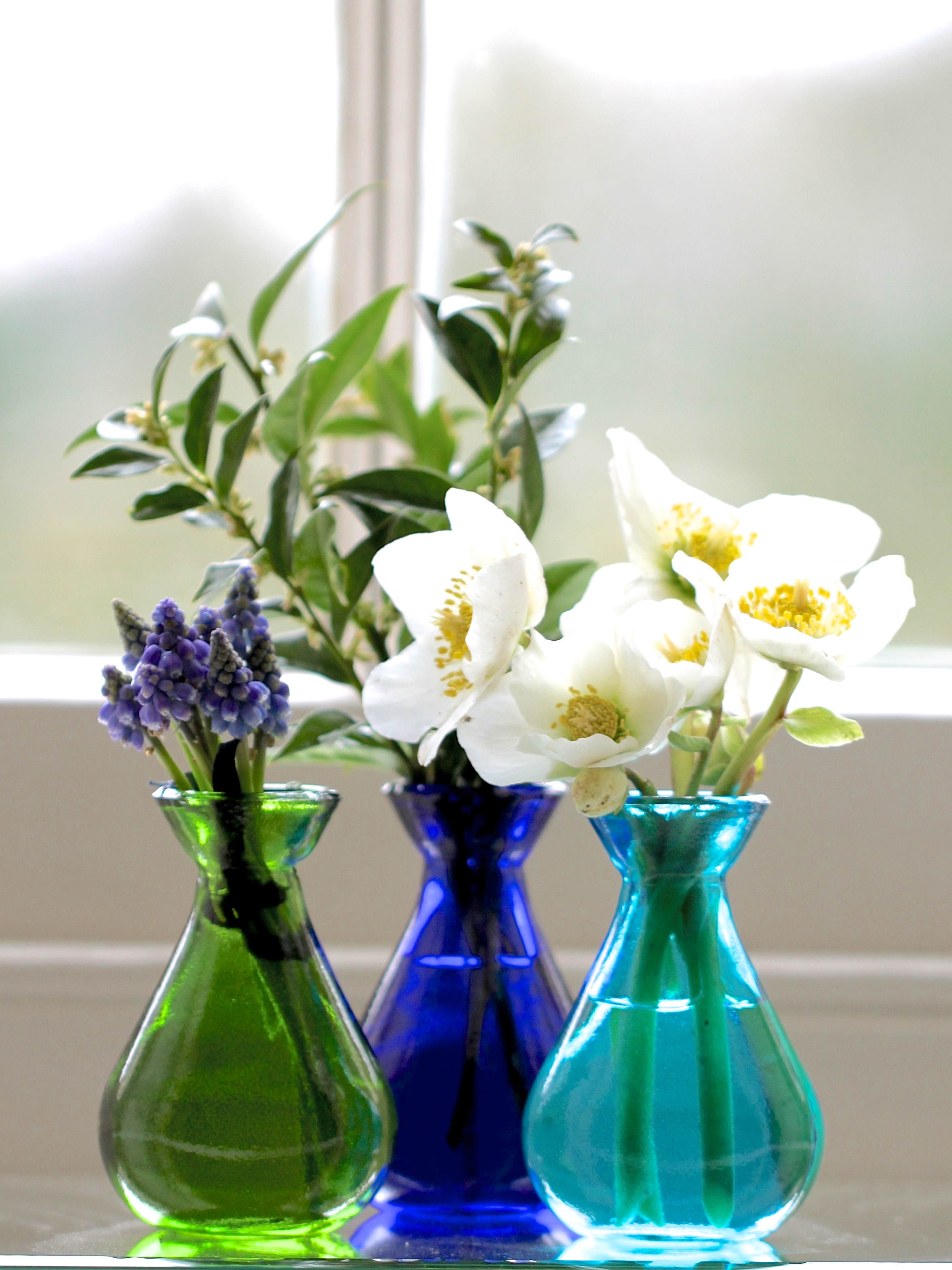 Winter flowers are still limited in my garden, but the selection is increasing day by day. Fortunately I picked these lovelies yesterday, as this morning I woke to find the garden under a thin layer of white. Hellebores in particular look terrible when it freezes, although the flowers soon perk up as the temperatures rise.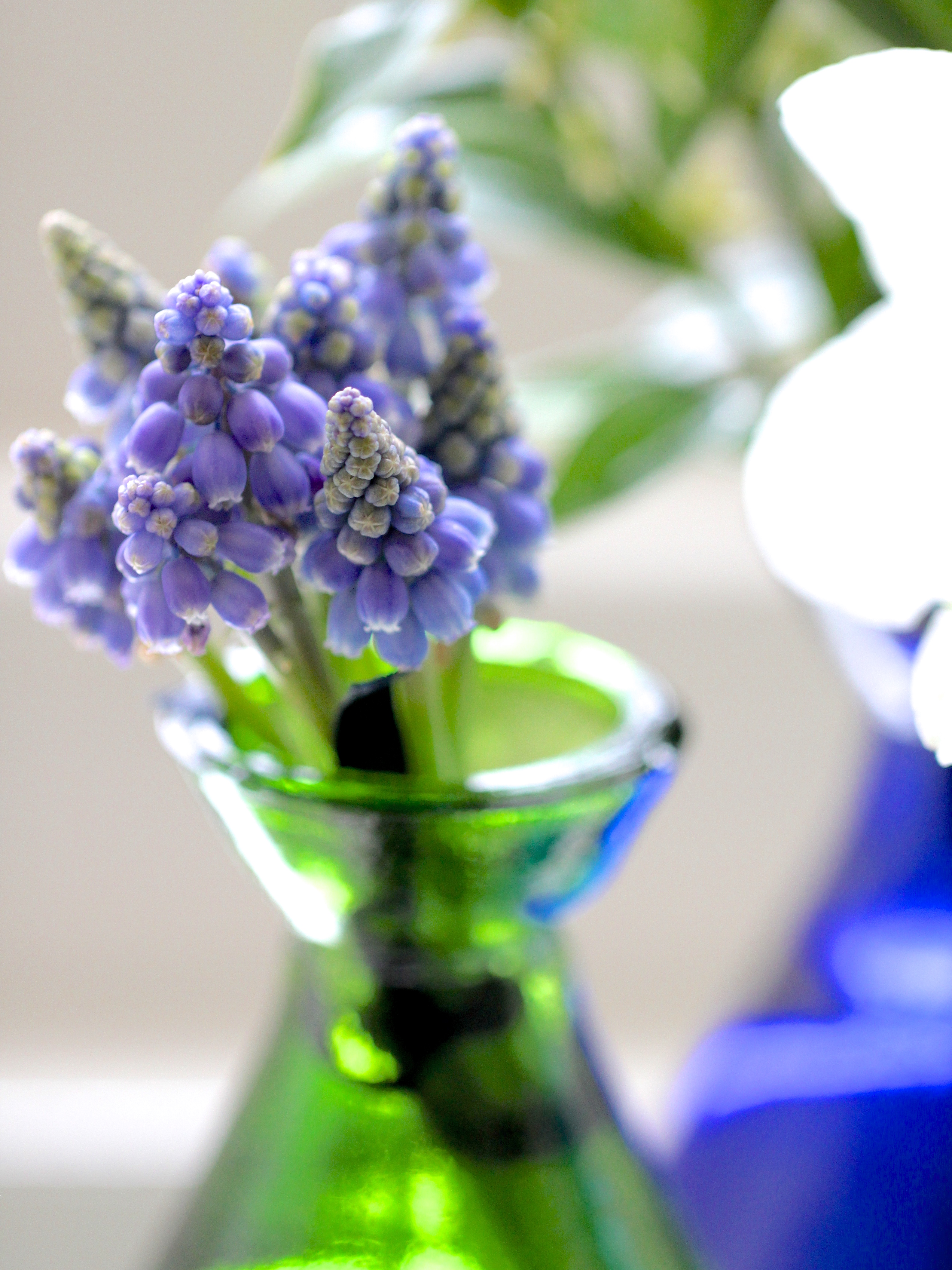 Every year I am amazed to find a clump of muscari in flower before any of the other small bulbs. Most of my muscari flower later – in March or April – but this one clump, that precedes my arrival in this garden, is always in flower in January.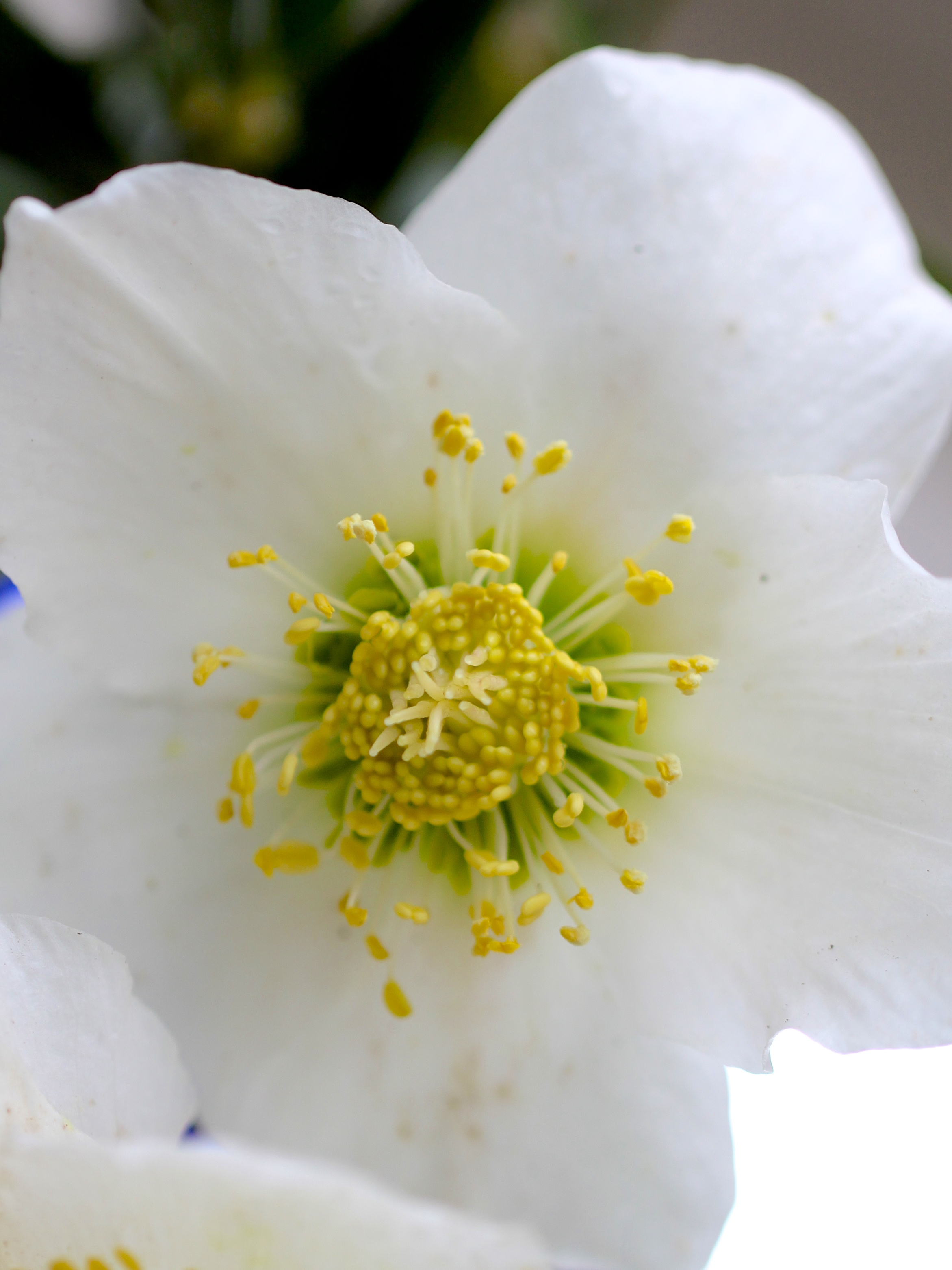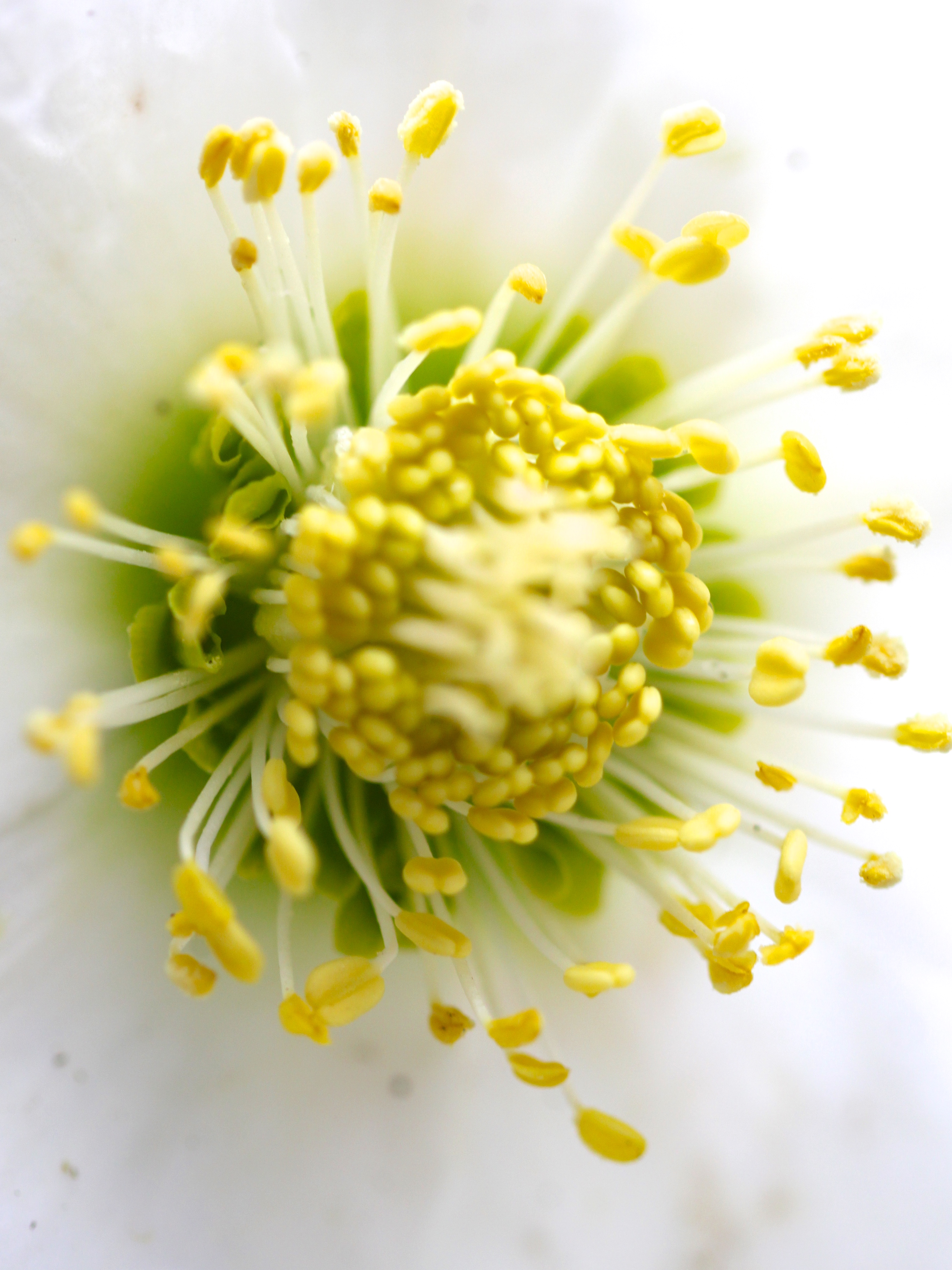 I am pleased to see that my clump of Helleborus niger – the Christmas Rose – is finally springing into life. Last year these plants were in flower in time for Christmas, but although the conditions have been mild, so far they have only just started to flower. I kept two plants in the greenhouse as an experiment – hoping to have early flowers to use in arrangements, but they have still not flowered – perhaps these hellebores need a cold snap to coax them into flower. Helleborus niger like to grow in a sheltered partly shady position in a rich moist soil. The flowers stand proud of the foliage, so I do not remove all the leaves of this hellebore routinely as I would with a helleborus orientalis.  I do tidy up any damaged or browning foliage and mulch the clump in late autumn. I also find that dead heading keeps fresh flowers appearing on a regular basis.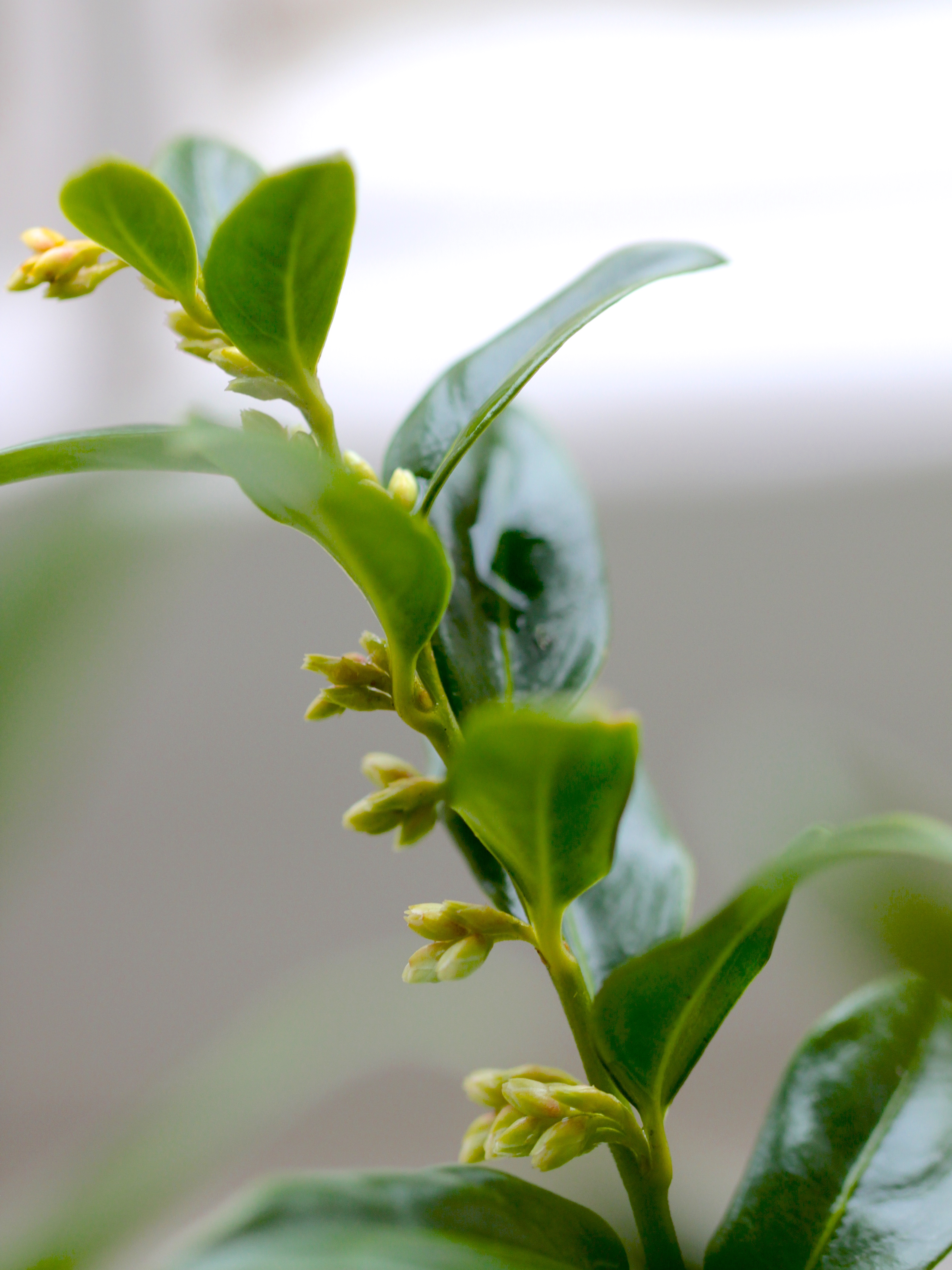 My final vase is filled with a few stems of saracococca confusa – commonly know as Christmas Box. This low growing evergreen shrub has lovely scented flowers throughout January and February – a great addition to any winter garden or growing along the path to a front door. My clump of 3 shrubs have been slow to establish, but seem very happy now. They are putting on growth, have a deep green sheen to their leaves and plentiful scented flowers.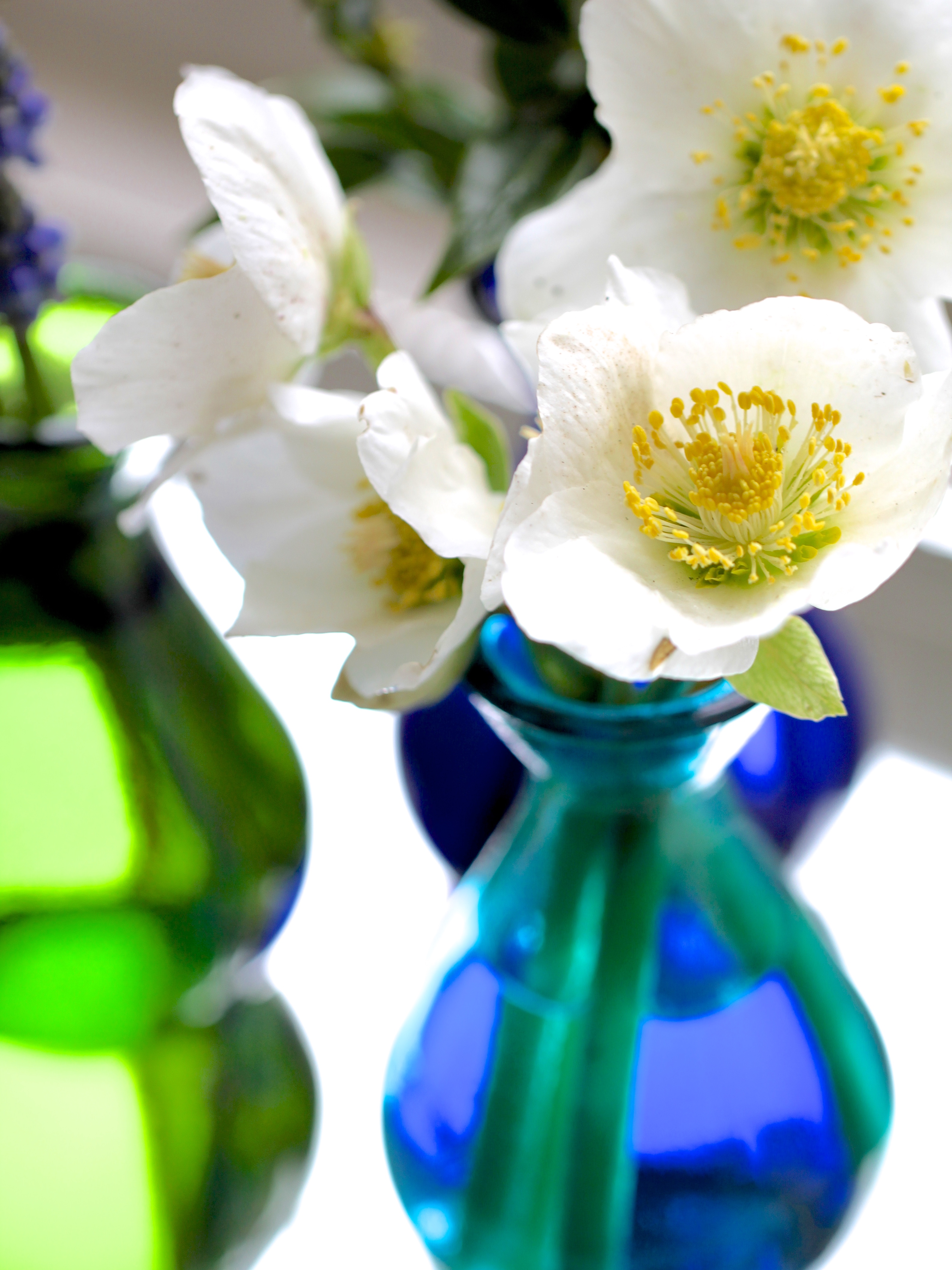 The flowers of helleborus niger are liable to wilt very quickly when used in a vase. Discussions at In A Vase On Monday last year revealed that the best way to make them last is to sear the cut stems in boiling water for a minute or two before adding them to the arrangement. This done my flowers are looking even better this morning than they did when I took these photographs yesterday.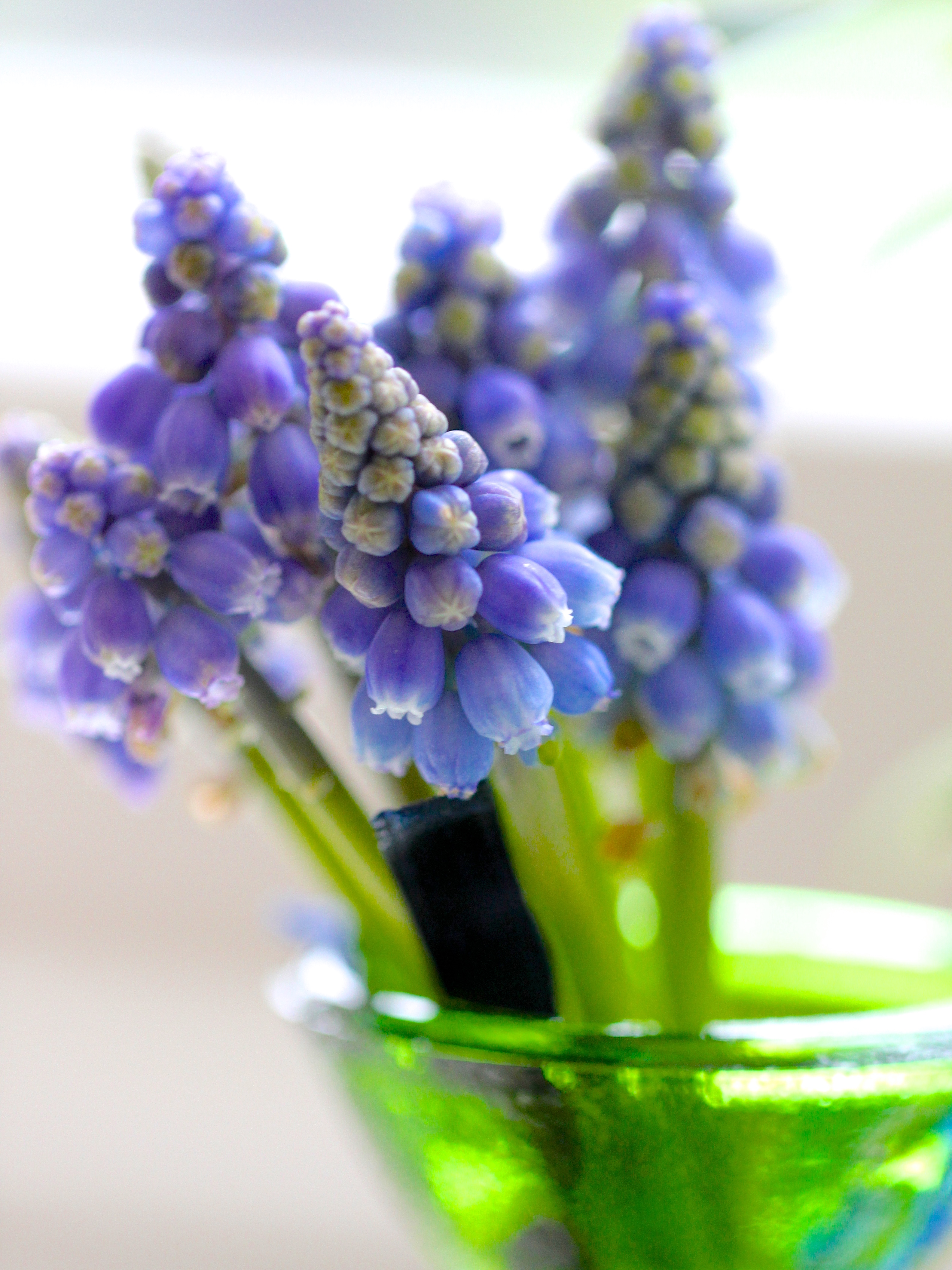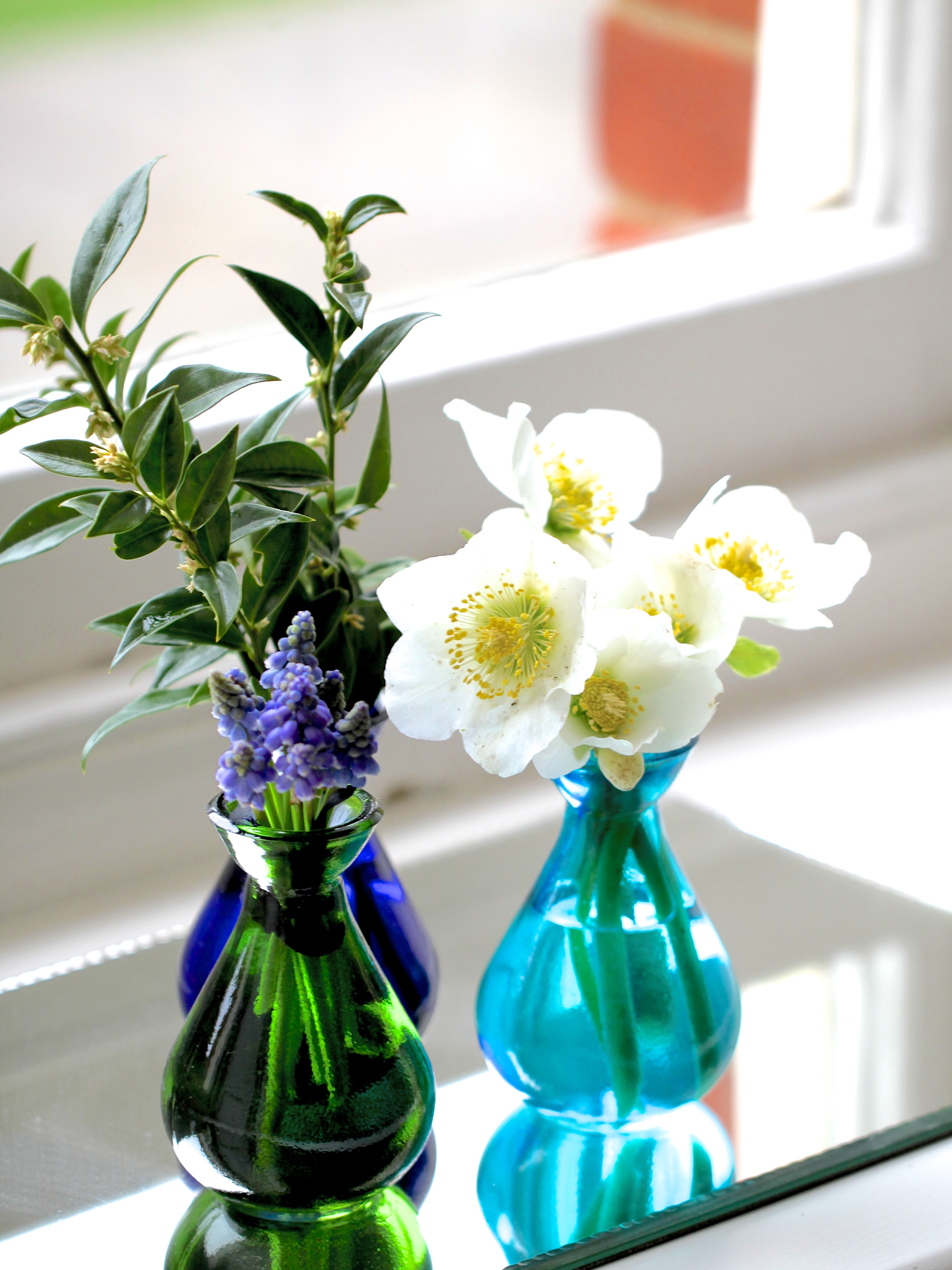 Today is a momentous day in our household. Daughter number one is leaving home to start her new working life in London. My husband and I are driving her to her new rental home this morning and staying the night to help her settle in. With my first chick flying the nest today I am feeling rather sad – as she keeps reminding me though she is only going to London. I am looking forward to having a reason to again spend time in a city that has played such a big part in my life – there will be shopping trips, shows to see and afternoon teas in elegant hotels to savour. However much I will enjoy planning trips to see her though, I hope that the call of home will be strong enough to bring her back here to visit us too.
I hope that you have enjoyed this week's In A Vase On Monday and that you will pop over to Cathy's blog to see what she and the others have made today. I will be back later in the week with my foliage report for January – this month I will be looking at topiary in my garden – and I will be linking up with Christina at Creating My Own Garden of The Hesperides.