Welcome to my monthly look at the goings on in my greenhouse. With the winter behind us the pace is certainly picking up in my March greenhouse!
The defining seasonal mood in March comes from the scent of the hyacinths that I potted up last autumn which are all coming into flower – even as the first petals unfurl they release that unmistakable heady scent that fills my greenhouse every spring for most of March.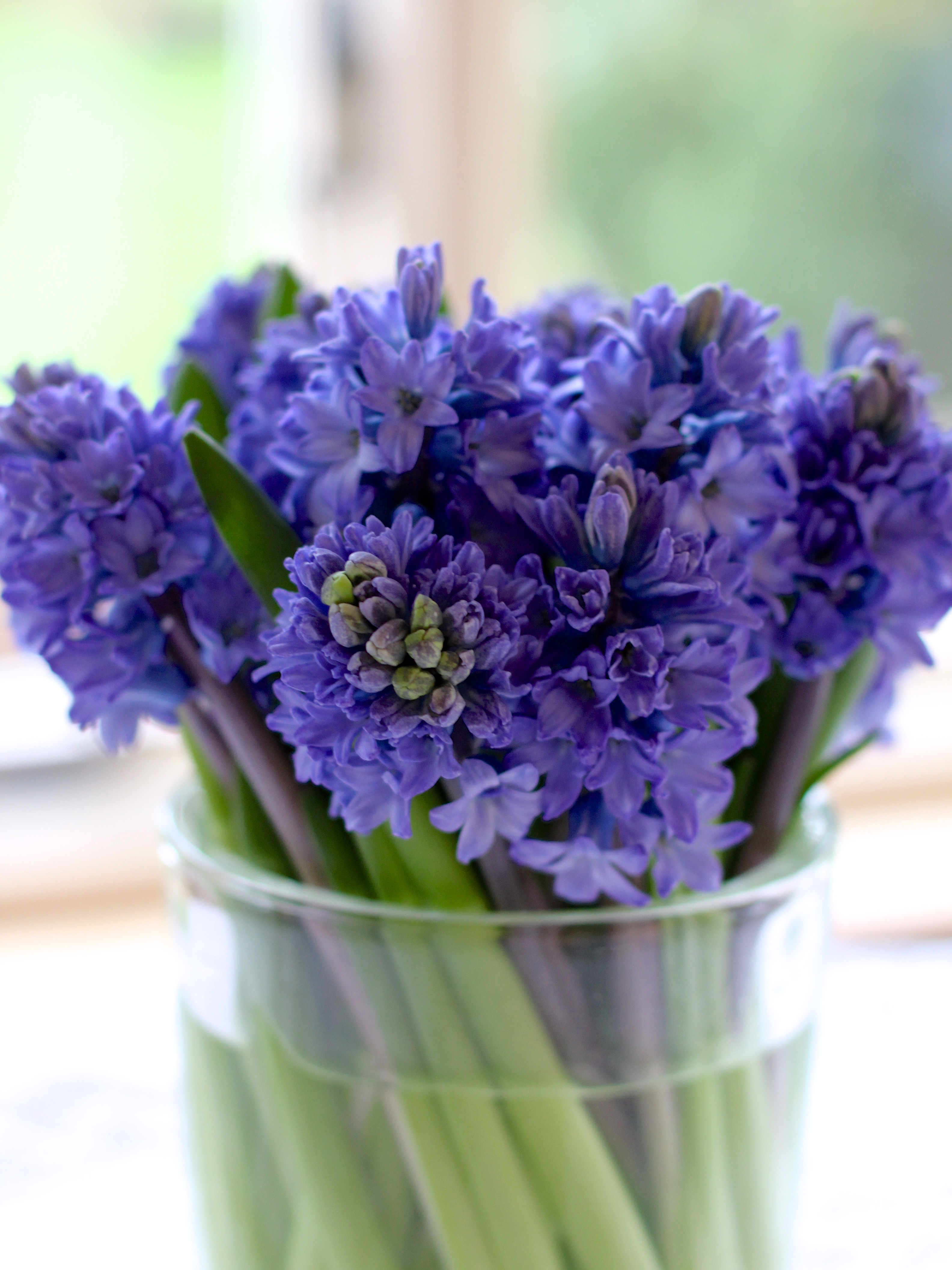 So lets grab a cup of tea, wander over (without our winter coats!) and see what changes there have been in the greenhouse since last month.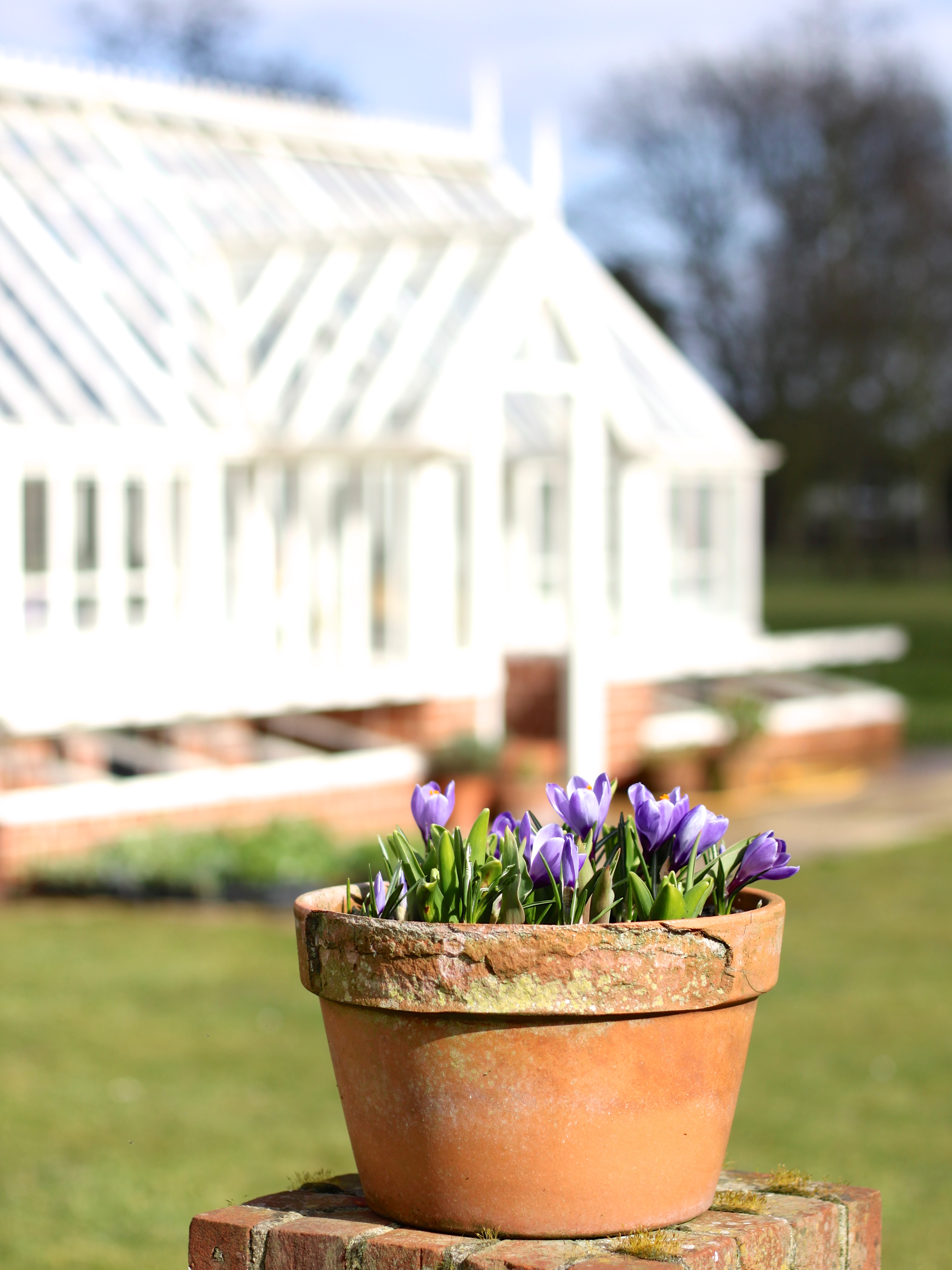 The first thing you will notice are that there are now a few pots standing outside the greenhouse door. These are mainly pots of mint and chives that have been taking shelter inside over the winter. The herbs are beginning to sprout, so I have moved them outside to enjoy the early spring sunshine (and to clear some floor space inside). The other change is that there are no Paperwhites in view – there is a batch that will flower any day now though, so this is only a temporary lull.
I am doing the flowers for a wedding in mid April and am trying to time my last batch of Paperwhites to flower for that wedding. The bride came to my house in February and fell in love with the Paperwhites in the arrangement I had made for 'In A Vase On Monday'. She would love to use Paperwhites for her bridesmaids bouquets, so I will do my best to get them to flower on time.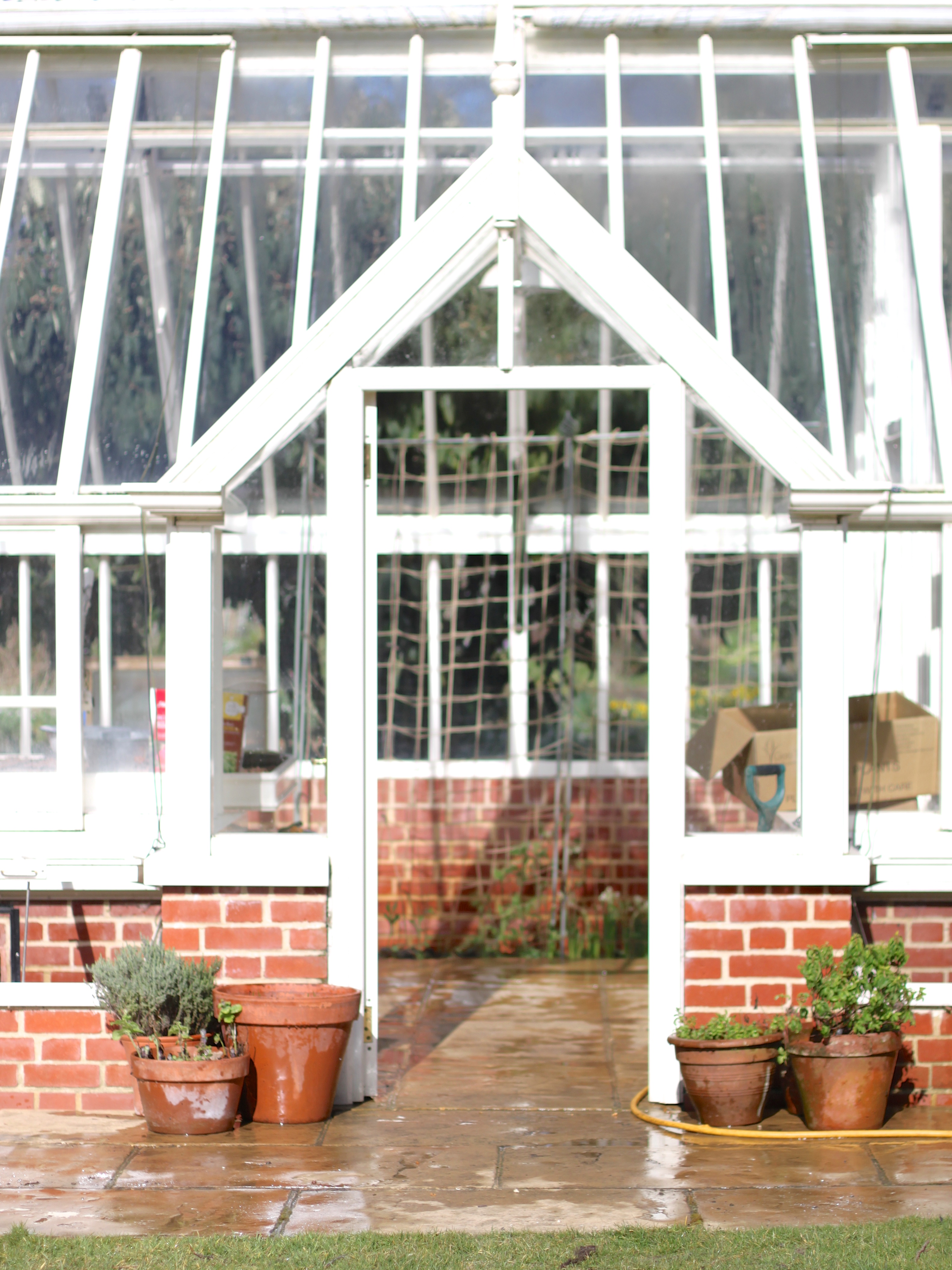 As we go through the door the big change is that there is more free space! All of the pots of early spring crocus and iris have finished flowering and have been planted out into the garden. The bulbs planted outside in containers in the autumn are only just starting to flower, so I will have had these small bulbs in flower for 3 months – the first batch I brought into the house from the greenhouse in January and they flowered inside, then the greenhouse was full of flowers in February and now the bulbs that were planted in pots outside in October are starting to flower.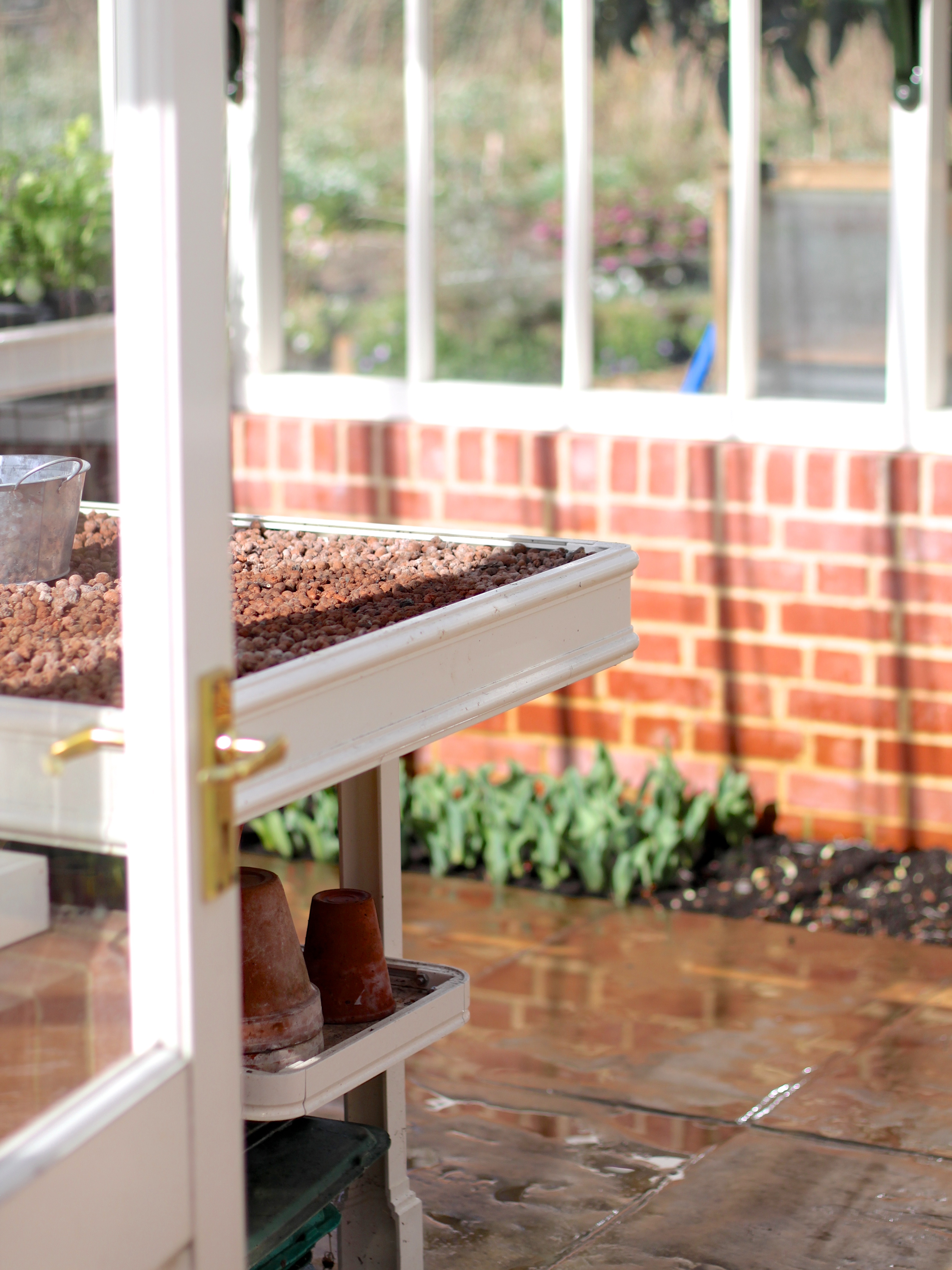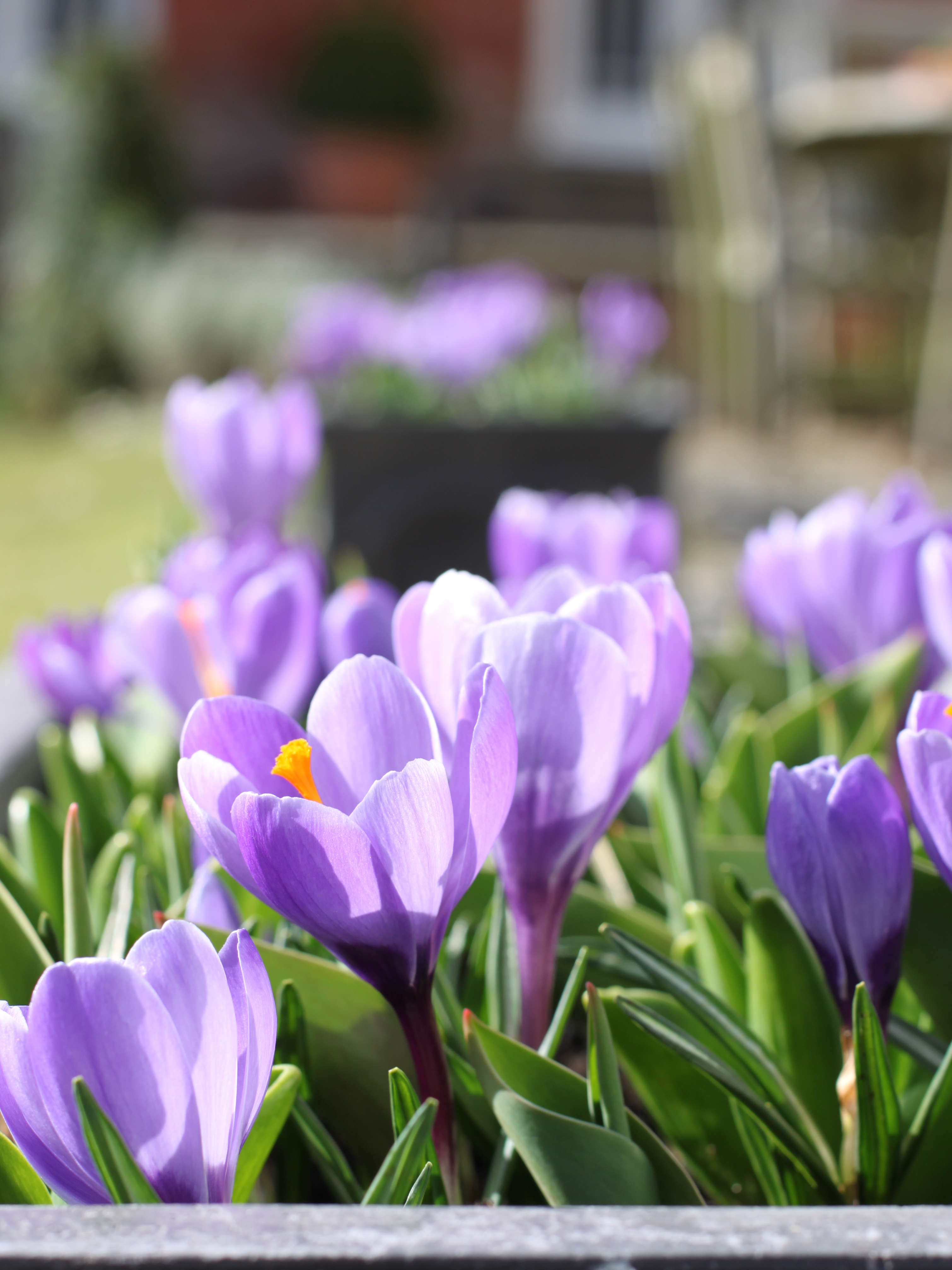 Below you can see the terracotta pots that the bulbs were growing in – now empty and waiting to be washed and filled with freesia bulbs that will flower in the summer.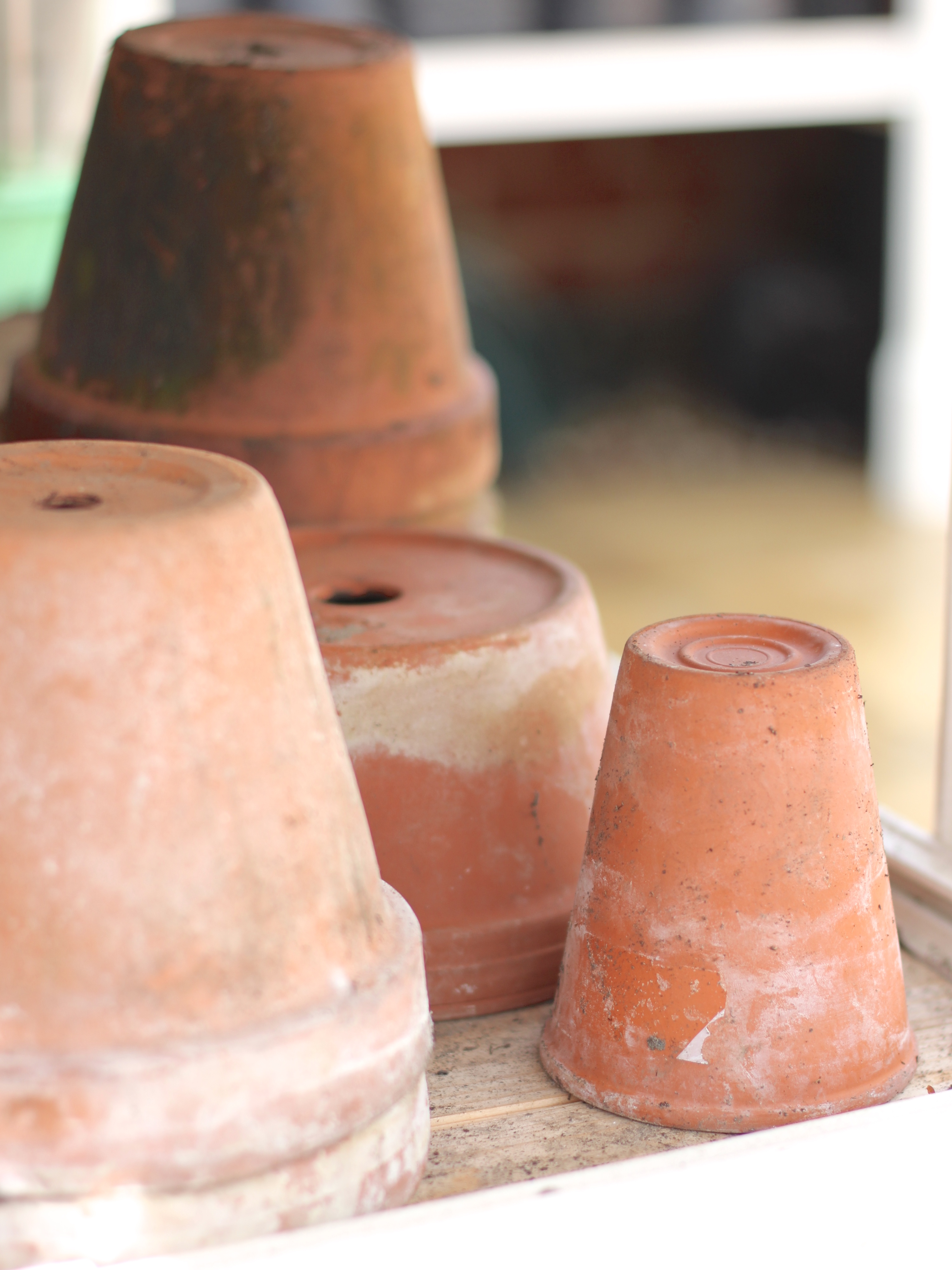 Looking along the length of the greenhouse you can see the pots of hyacinths that are already pumping out their scent and trays of hardy annual seedlings that are just about ready to prick out. In the foreground are bowls of soaking ranunculus claws and Lily of the Valley pips.
Every January I make an order of bare root perennials from the Gee-Tee Bulb Company, which I soak and then plant out in the garden. This way I am slowly building up stocks of Lily of the Valley, Dicentra, Solomon's Seal and Agapanthus which can be expensive to buy as potted plants. The ranunculus claws I will plant in my greenhouse bed, as these delicate flowers can be damaged easily if the weather is bad when they flower.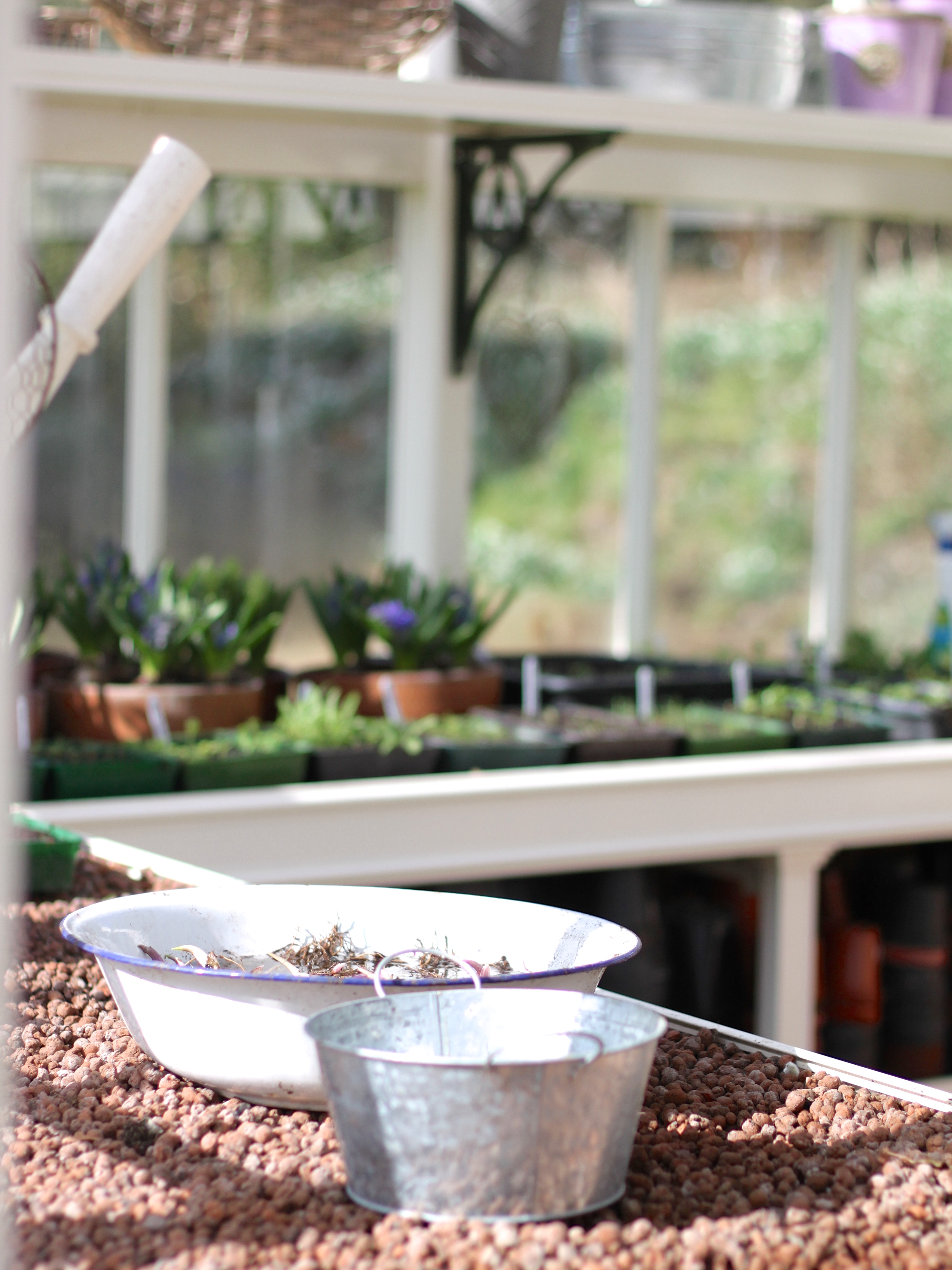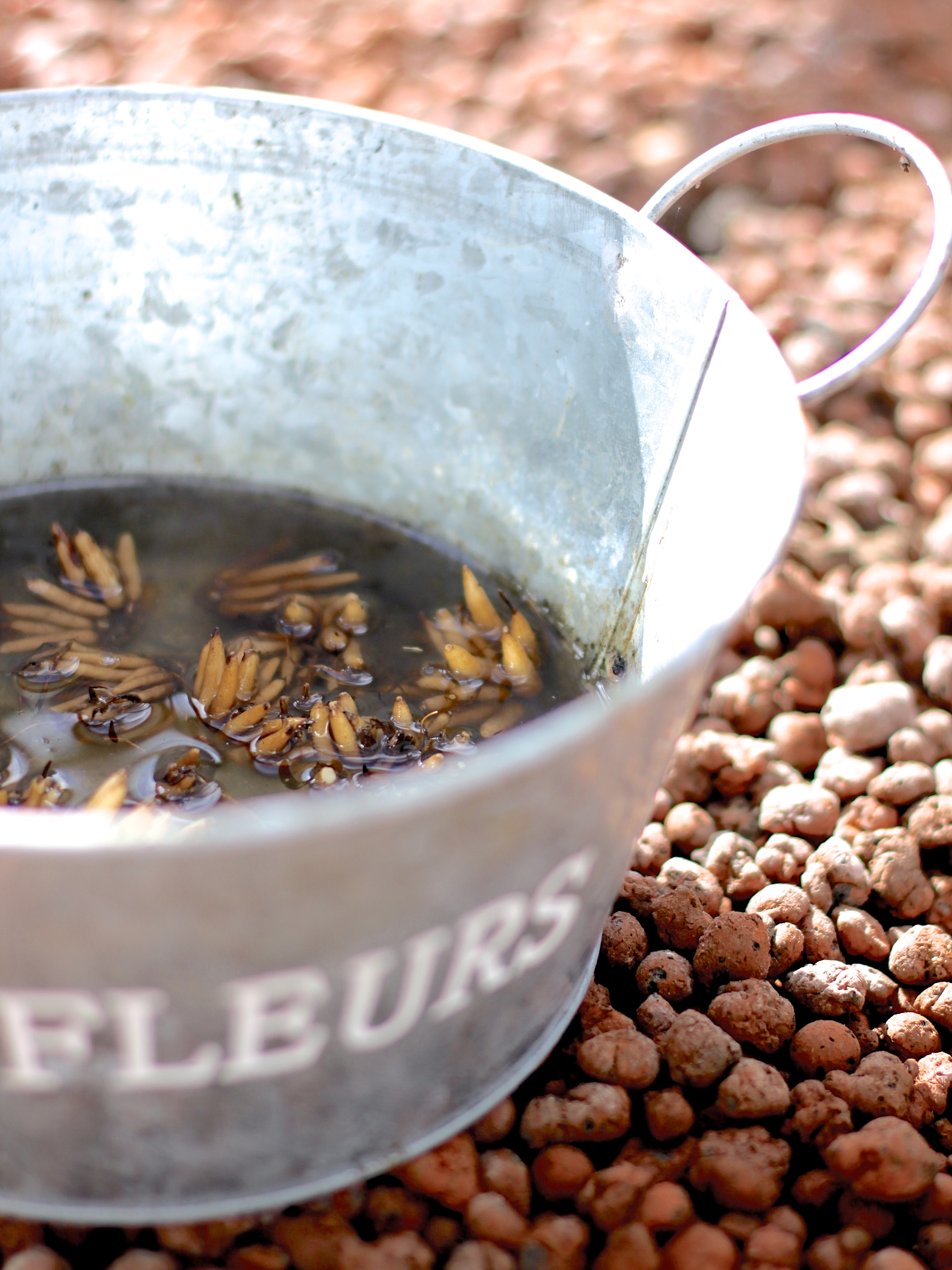 I have included the shot below as it shows the lovely old fashioned opening handle for my greenhouse windows – it is details like this that make my Alitex greenhouse so special. There are also vents in the roof which open automatically as the temperatures rise and blinds fitted to the outside of the roof, which I will talk more about when I need to keep the greenhouse cool. For now I just open the door for an hour or two a day to let the fresh air in, but otherwise I keep everything shut to preserve that wonderful scent.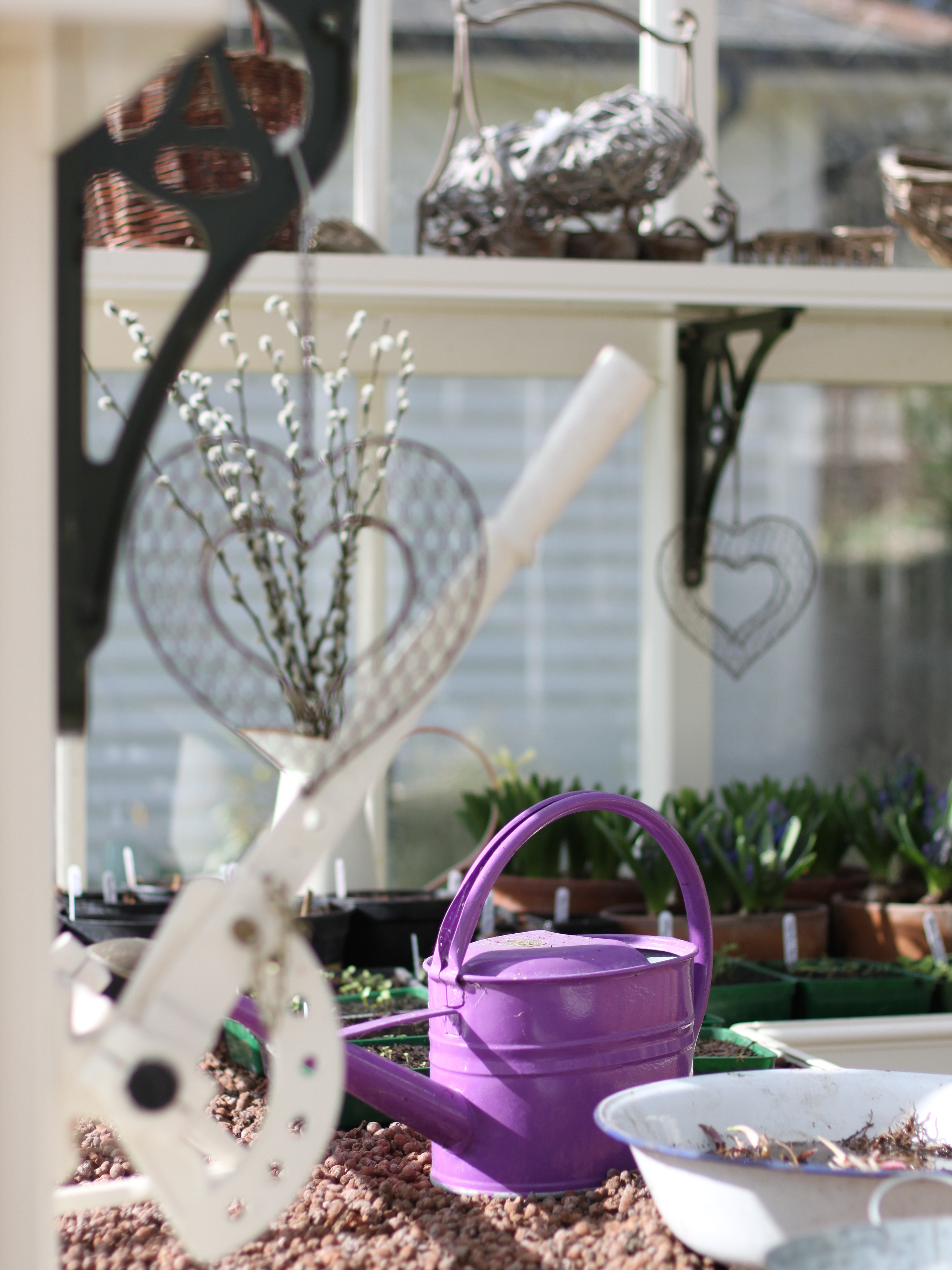 This is a sight I have not seen for a while – Hardy hates the cold, so seeing him doing a spot of sunbathing is a sure sign that things are improving!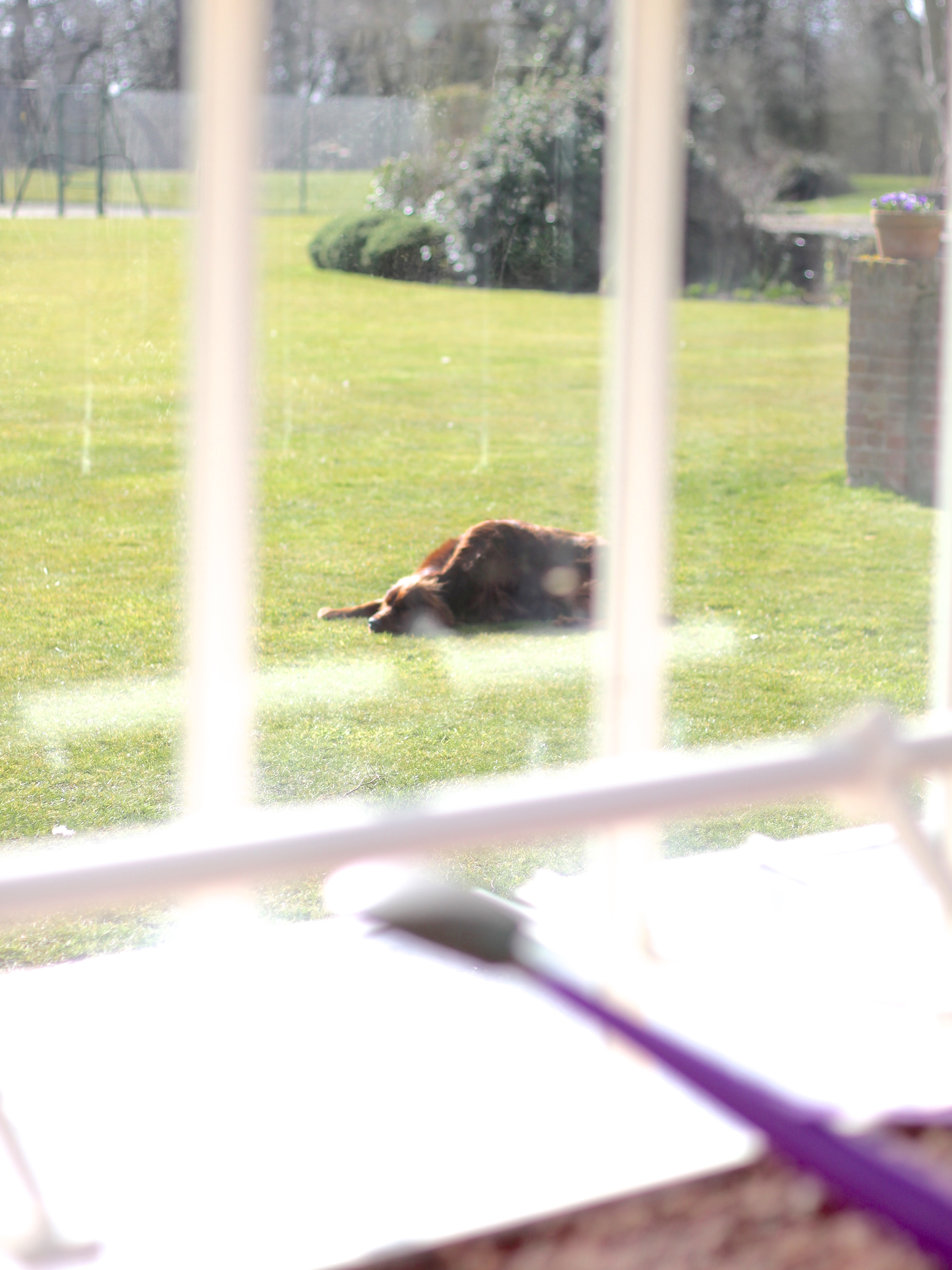 The pots of hyacinths will continue to grow for a few weeks yet – I might move some outside, but really I just love to have them in here where I can appreciate the scent. I find them overpowering in the house, but somehow they are just perfect in the greenhouse – I find myself popping in with a cup of tea just to sit and breath in that smell of spring.
These are what are know as 'prepared bulbs' – this means the flowers are bigger if they are forced inside. They were potted up in October and kept in a dark shed until January when I moved them into the greenhouse. I could have had very early flowers by either bringing the pots indoors or heating the greenhouse throughout the winter, but I am happy to wait until March for my hyacinths – they are still a few weeks ahead of the bulbs I planted in pots outside. When they finish flowering I will move them out into the garden to bring a splash of colour to next spring.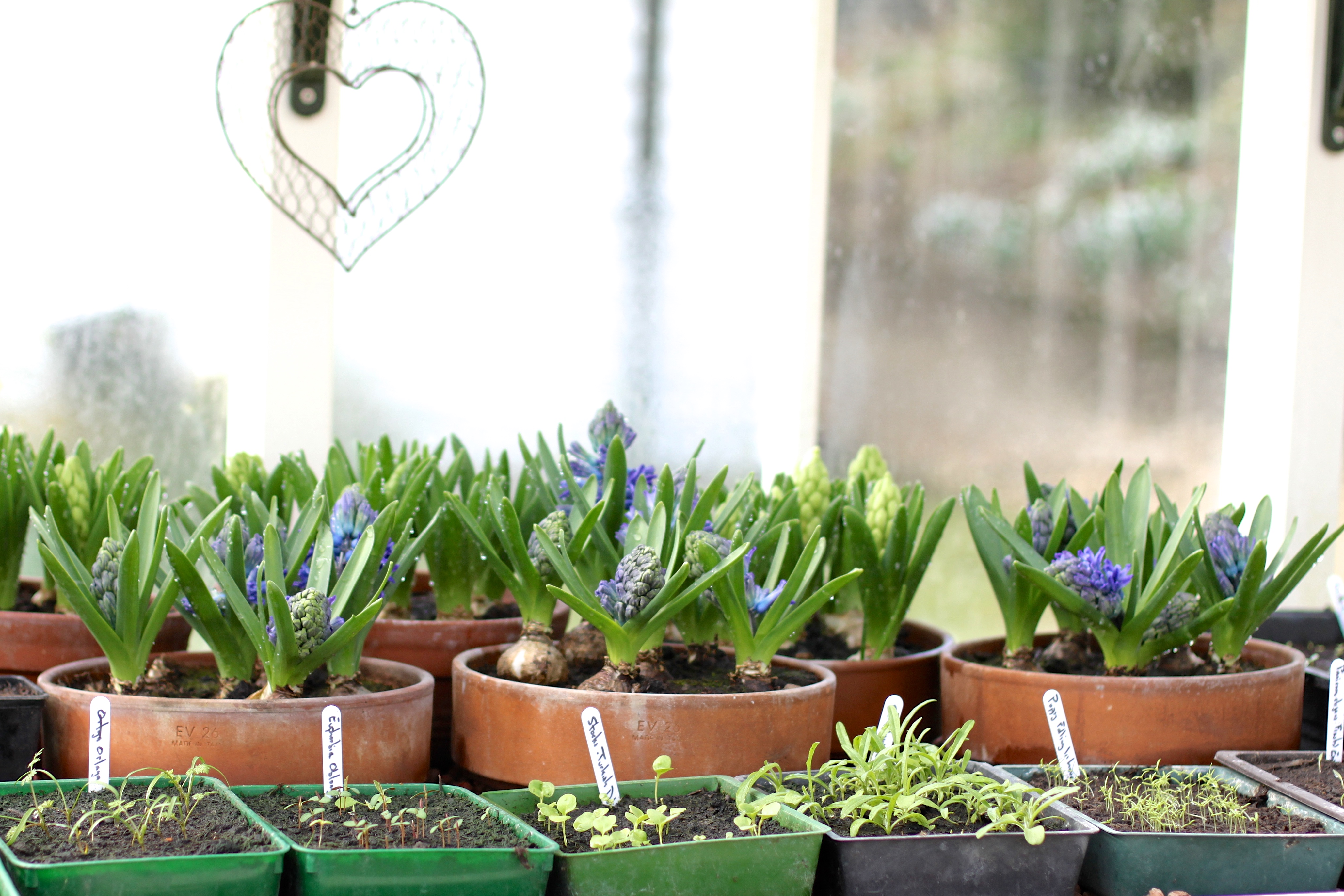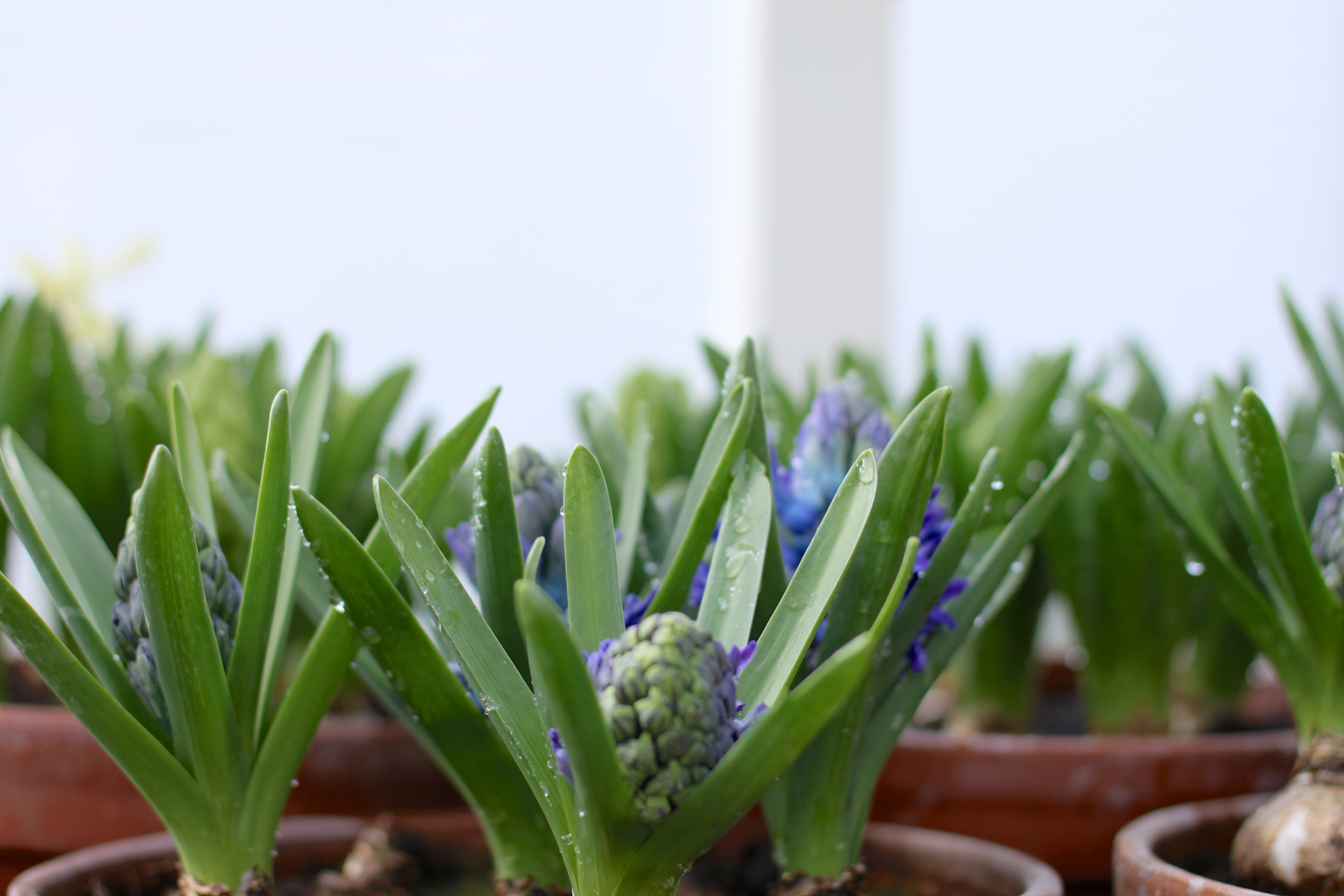 At the back of the staging you can see my next batch of salad developing and in the half trays in front are the hardy annuals that I had just sown in my February review. These are almost ready to start pricking out – when I have both pricking out and seed sowing on my to-do list I really start to feel busy in the greenhouse!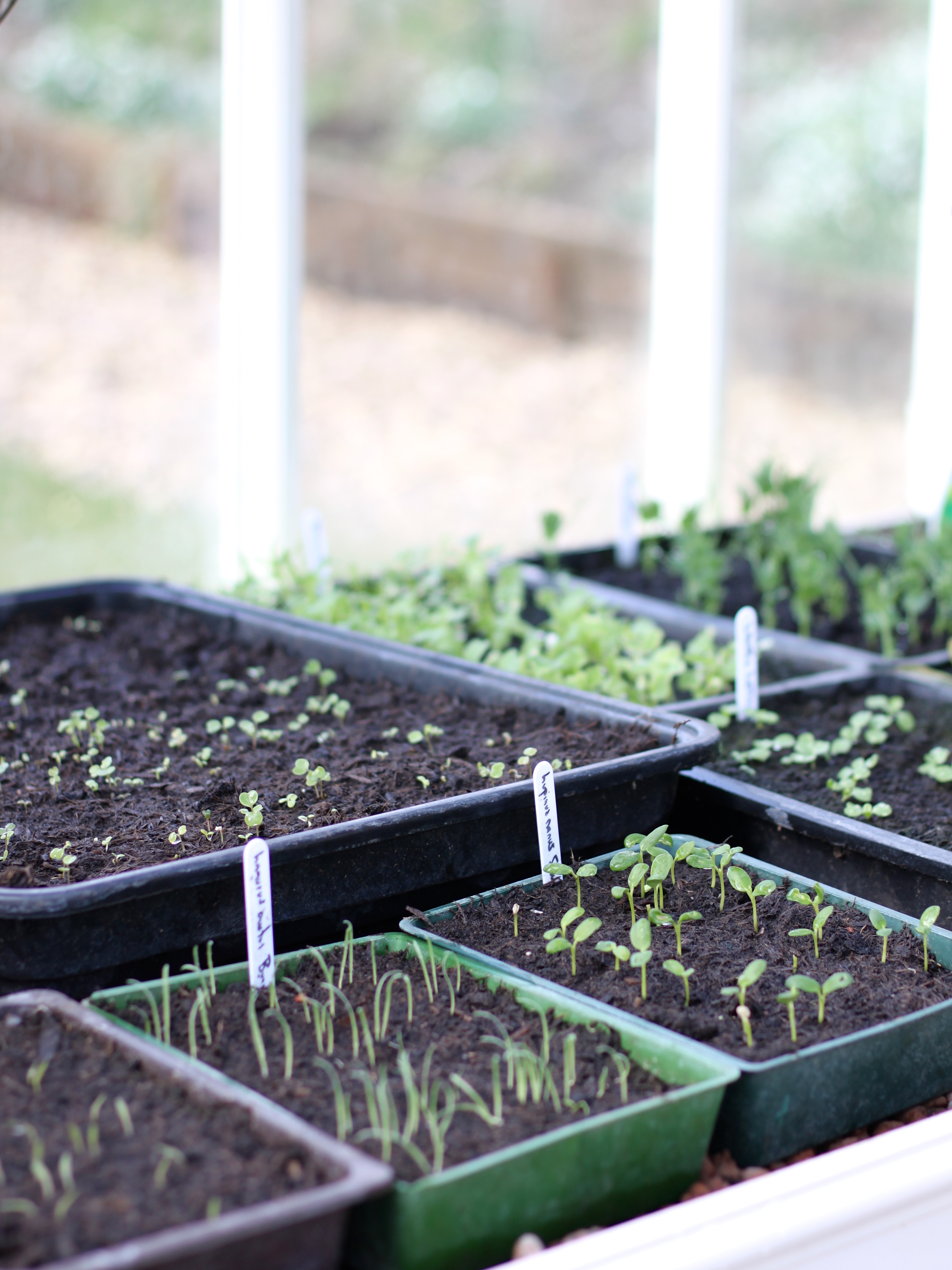 In the bed you can see the tulips planted in January at the far end – these now have flower heads forming so should be in flower soon. In the empty gap I have just planted my last batch of Paperwhites, which I hope will coincide with the April wedding. At the front you can see my early Winter Sunshine sweet peas, which are now large enough to start tying in to the netting.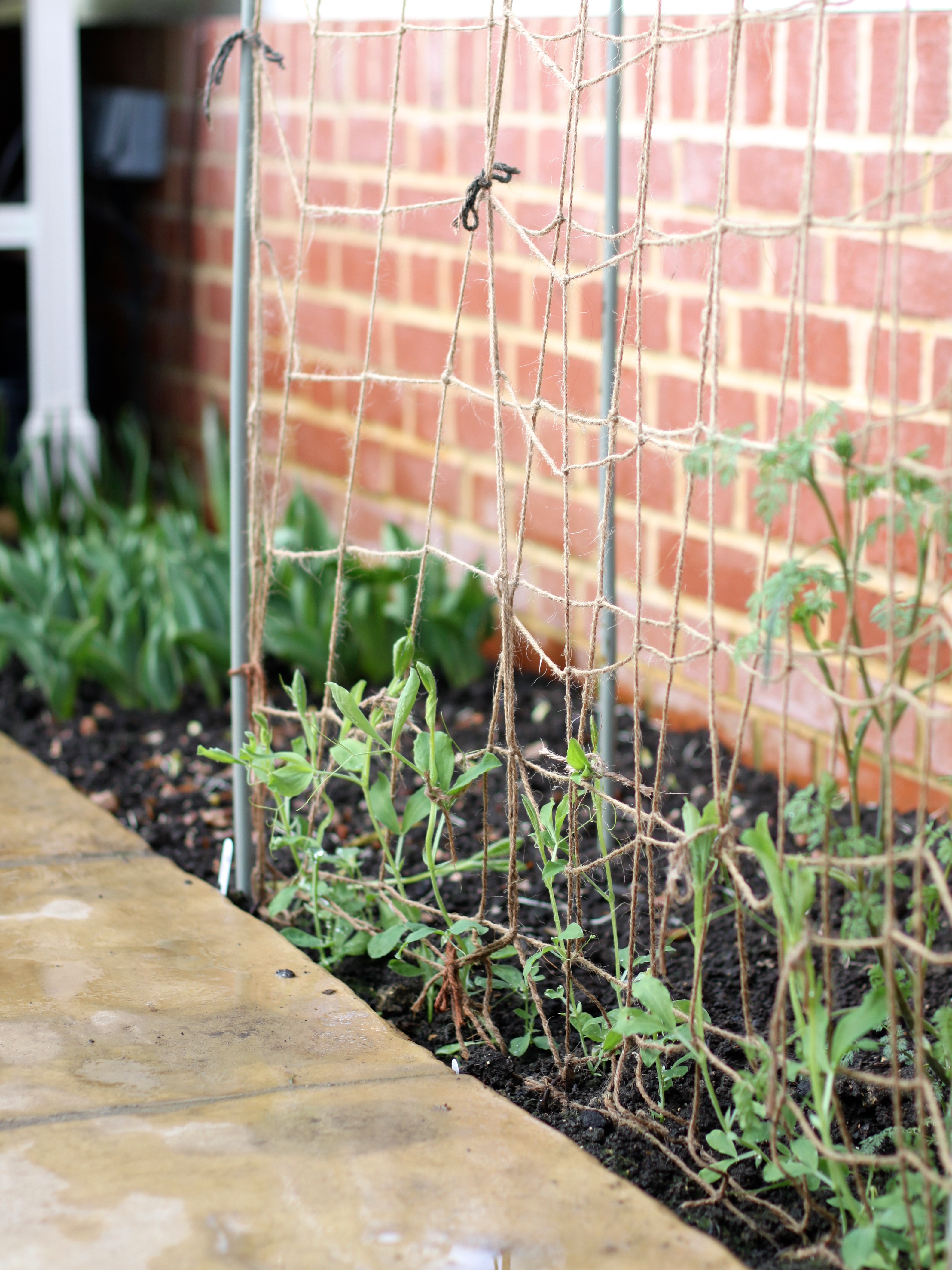 Although sweet peas climb well on their own it helps them to form straight stems if you tie in the first twelve inches or so of growth. I expect these plants will start to grow quite quickly now that the days are lengthening and the daily greenhouse temperature is rising. If I am very lucky perhaps there will be some flowers for the wedding – more realistically I am sure I will have sweet peas in early May this year.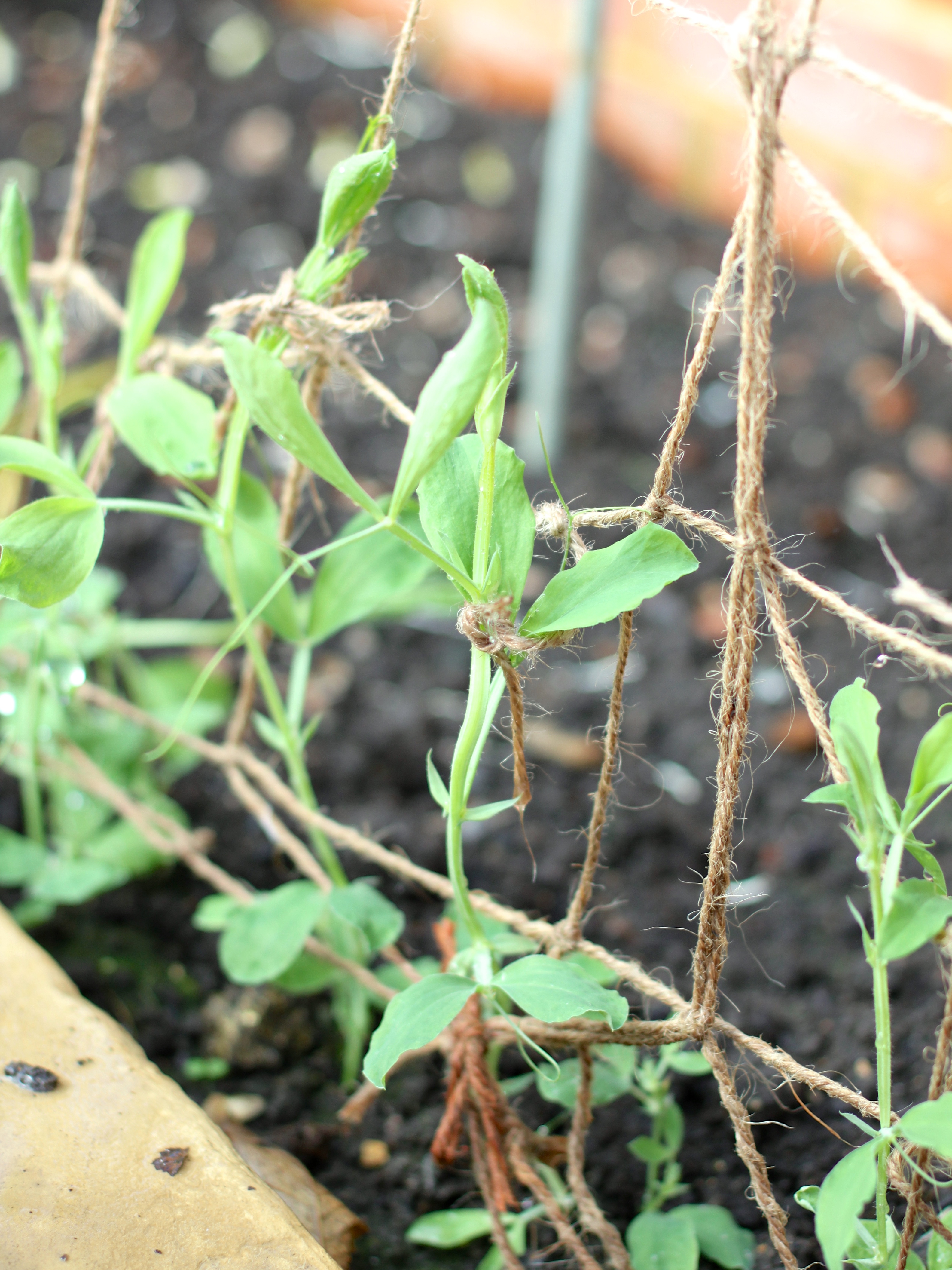 This week I have planted some anemone corms between these tulips, so that as the tulips go over they will be replaced by some lovely pink anemone flowers.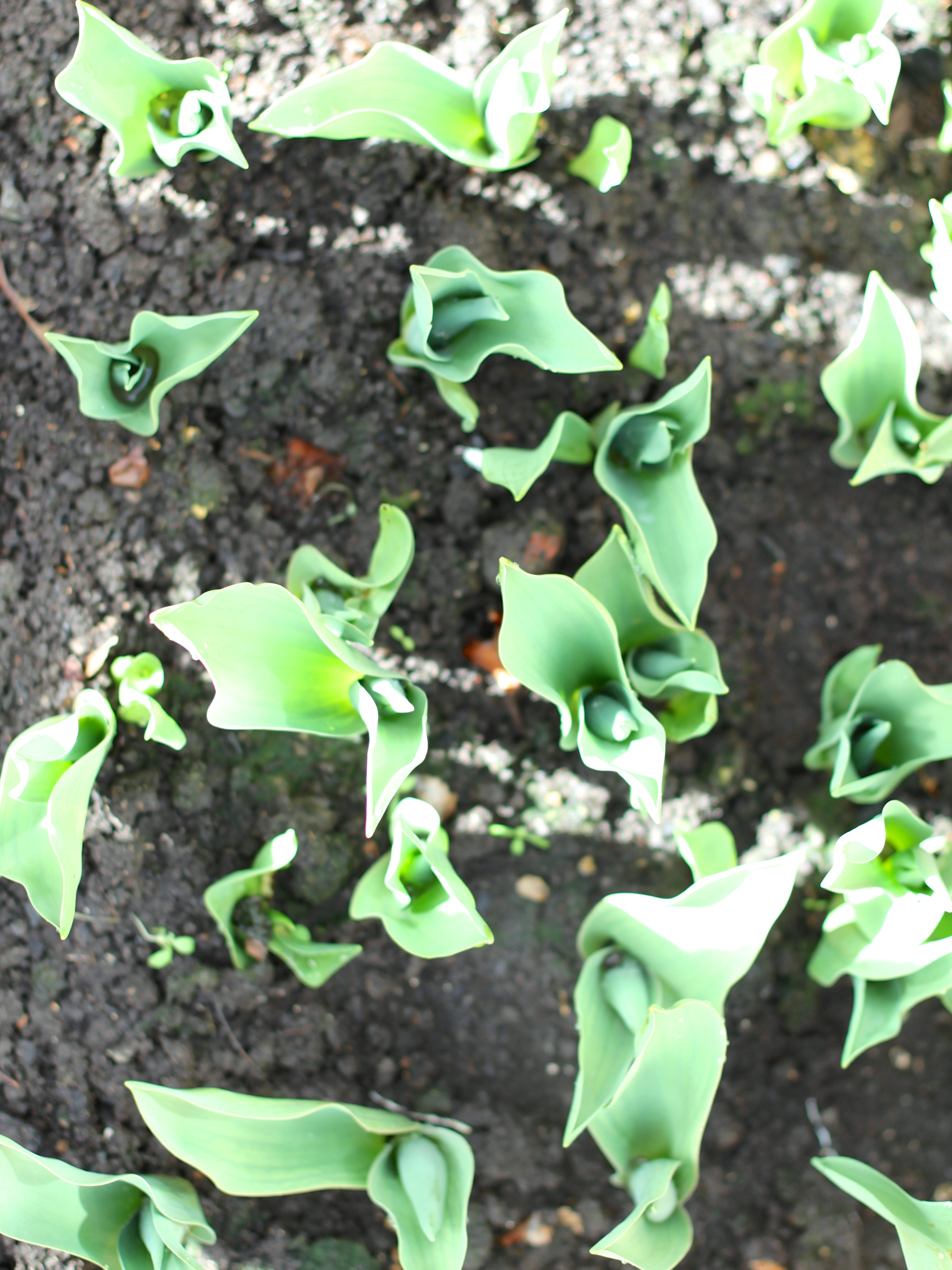 A surprise this week is that I planted a couple of Orlya seedlings into the greenhouse bed last autumn to see what would happen and I have a few flowers!! Perhaps growing a couple of rows of annuals in this bed next winter might give me some early fillers to use with my spring bulbs from the Cutting Garden.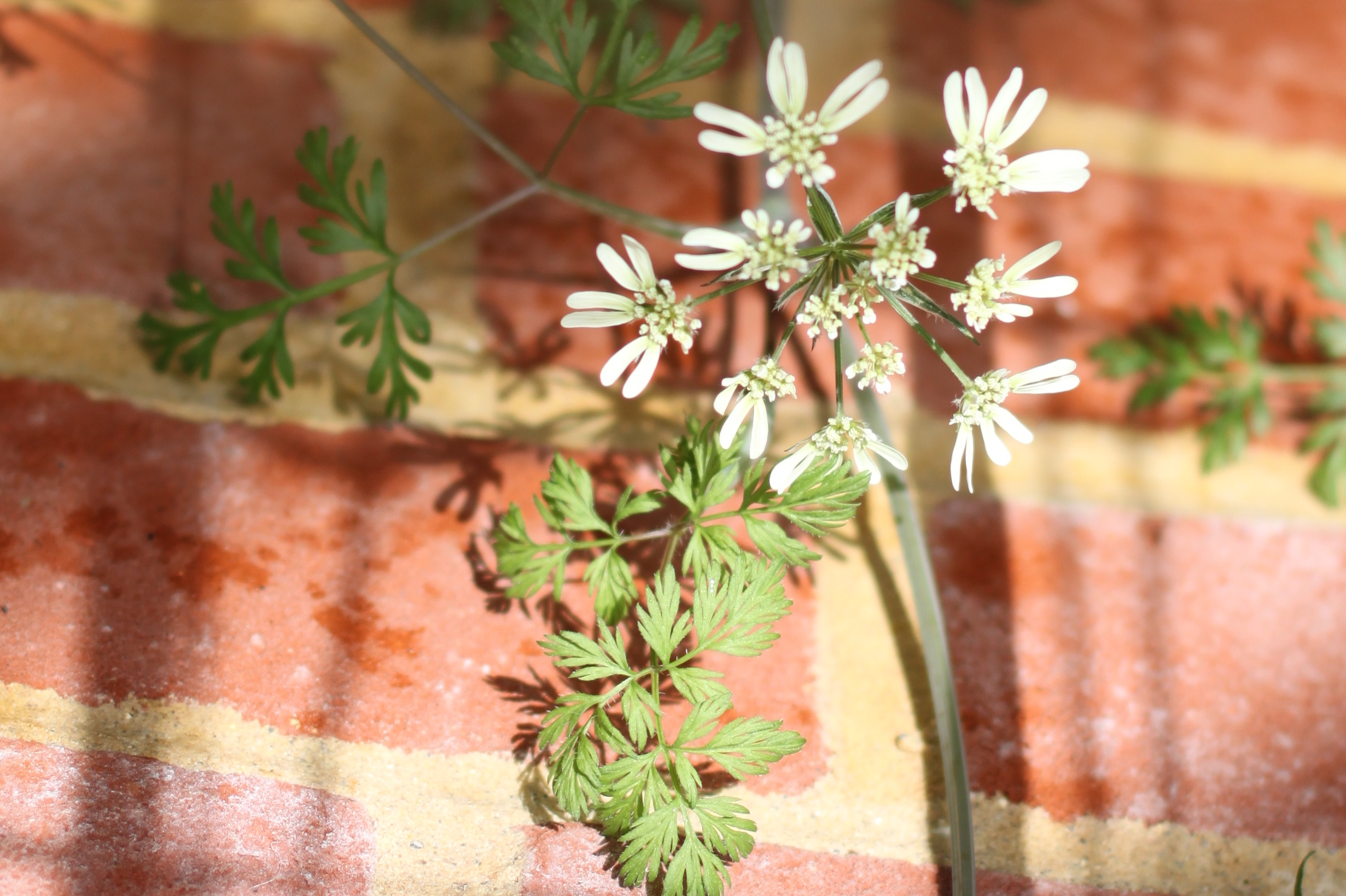 Apart from pricking out hardy annuals, the main job for March is to start sowing my half hardy flower seeds and all the vegetables that are better started indoors rather than direct sown. The vegetables will include celeriac, celery, leeks, lettuce, cucumbers, fennel, chard and kale. That will leave courgettes, sweetcorn, beans and pumpkins to be sown next month. The broad beans that were sown in early February have been planted out in the garden now and will be followed by the peas next week. The half hardy seeds will include cosmos (quite a lot as I love to fill any gaps in my main flower beds with cosmos as well as growing it for cutting), amaranthus, snapdragons and Bells of Ireland. That will leave me with sunflowers and zinnias, which I like to sow in April and my dahlia tubers to pot up, which will be an on going task throughout March and April.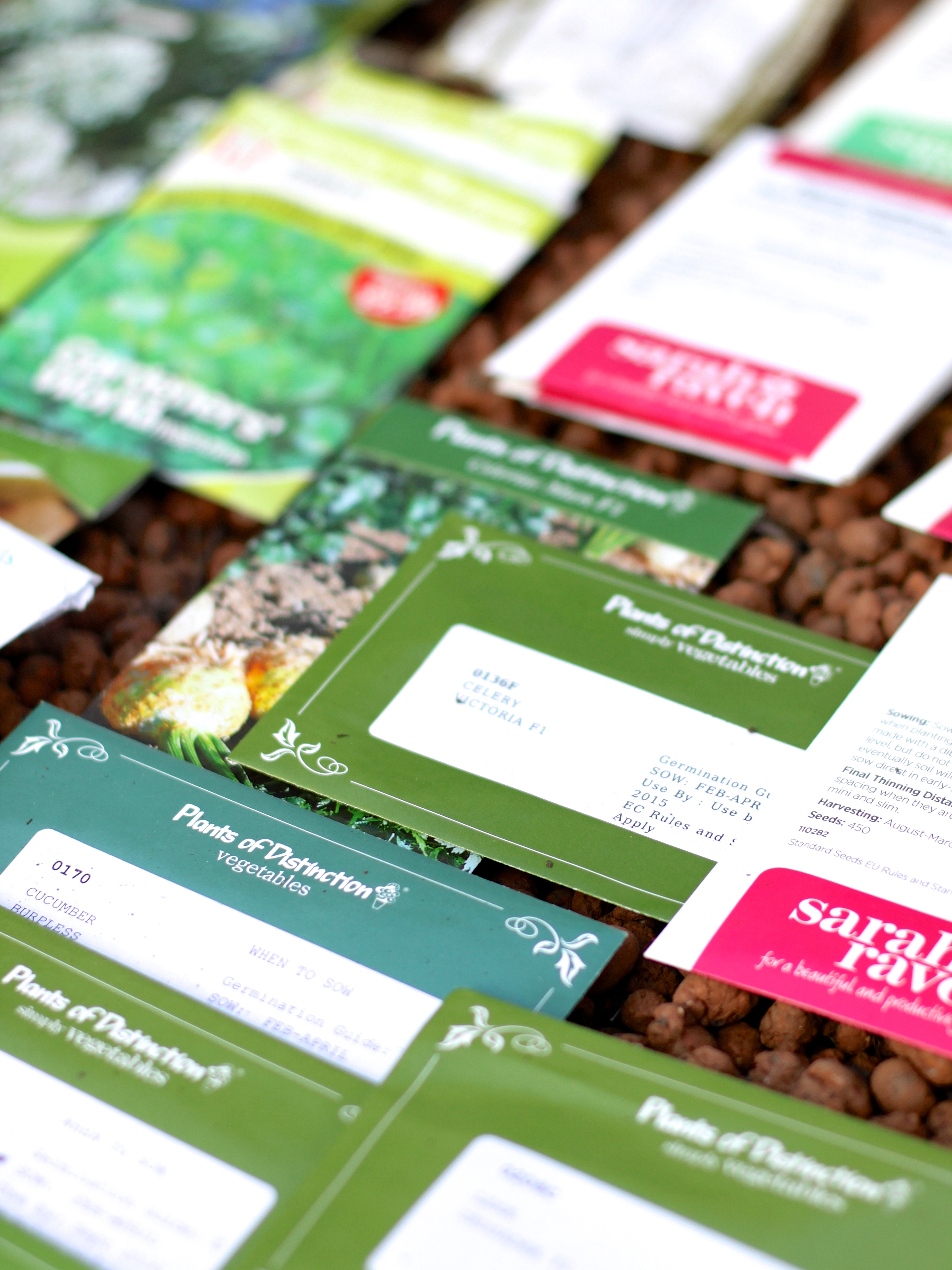 My propogator is full again with the last batch of hardy annuals that I will sow in the greenhouse for this season – from the end of the month I will be sowing any hardy annuals I need direct. The propagator will still be busy though, germinating the half hardy flower seeds and lots of vegetables.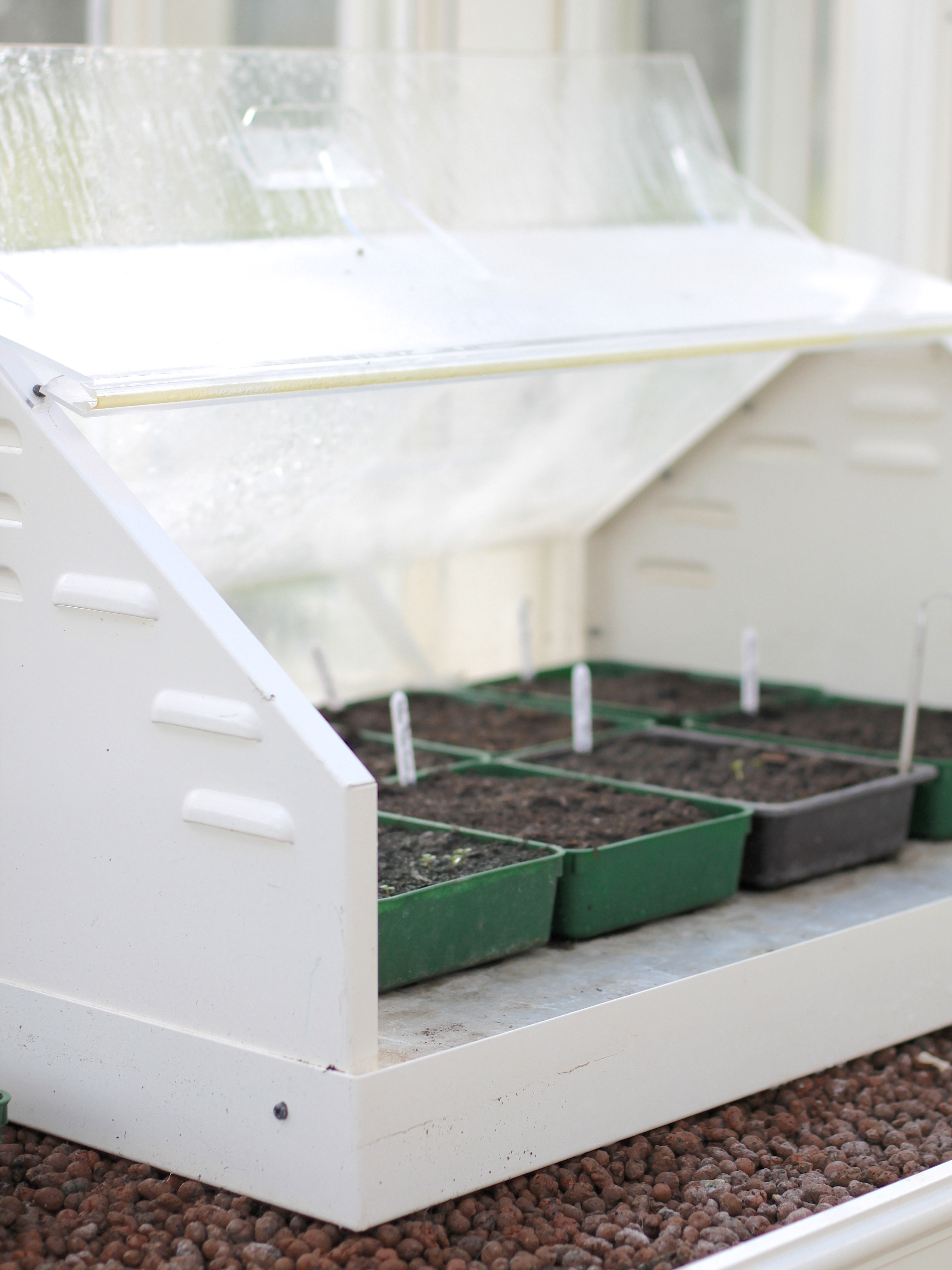 These are the tomatoes and red peppers that were sown last month.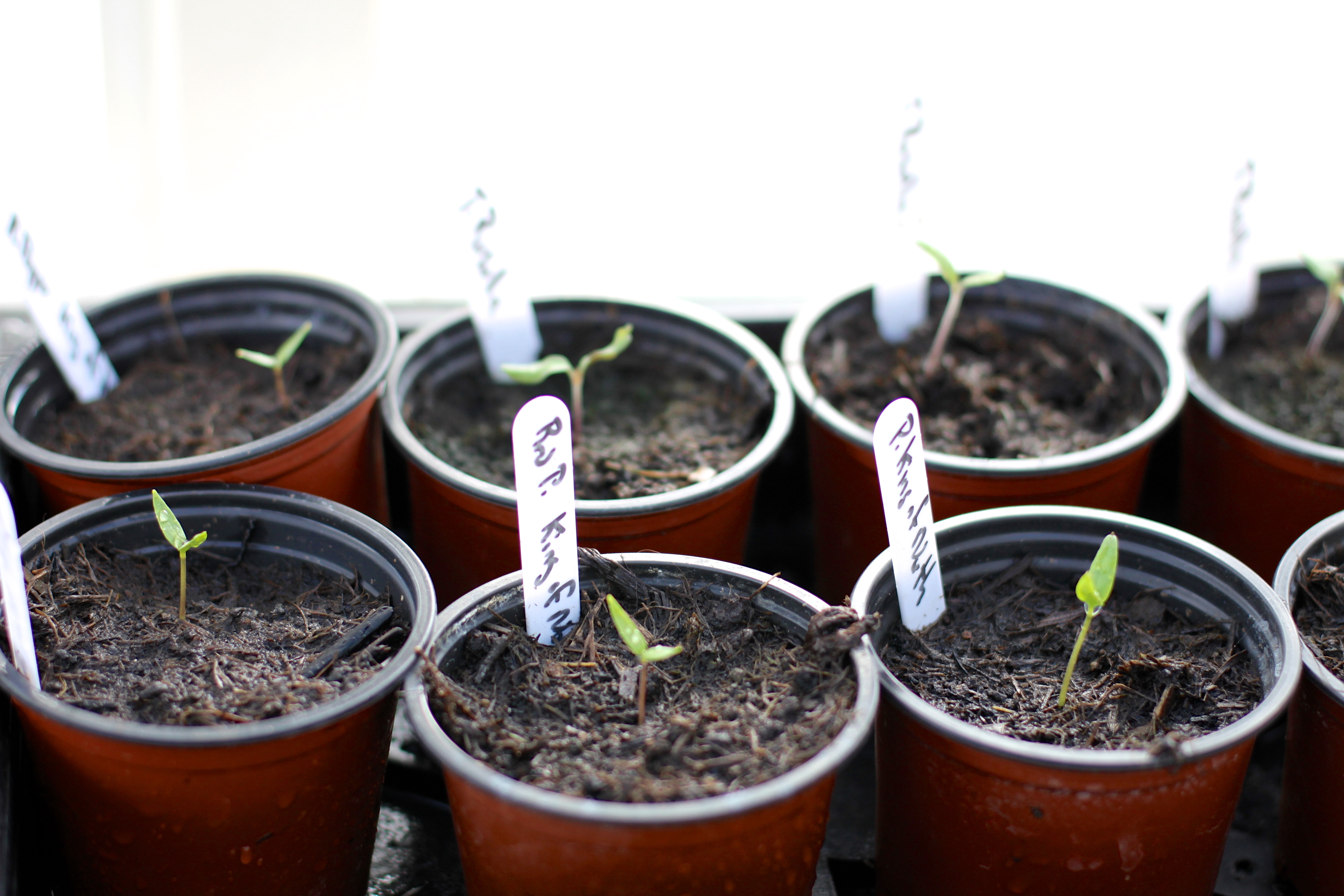 Moving outside I have emptied all the autumn sown hardy annuals out of the cold frame for the last stage of hardening off. These have now withstood a couple of frosts and are ready to plant in the Cutting Garden as soon as I have a free day.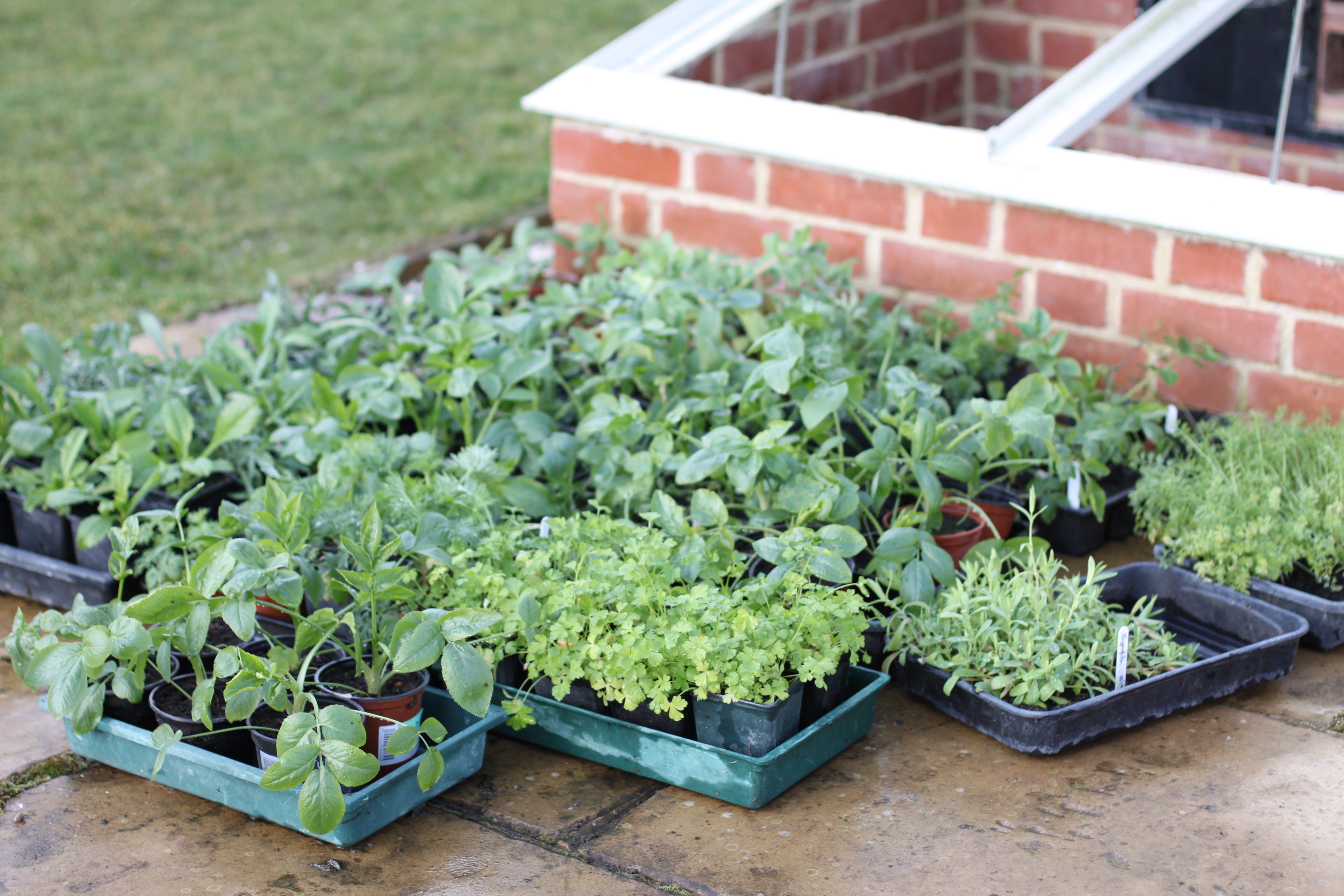 The trays of hardy annuals that were on the greenhouse staging last month are now in the cold frames and I am leaving the tops open overnight to harden these off. Once they have grown a bit more they will be moved outside for a week or two and then will be ready to plant out. These include the trays of sweet peas sown in January, which will provide flowers throughout the summer.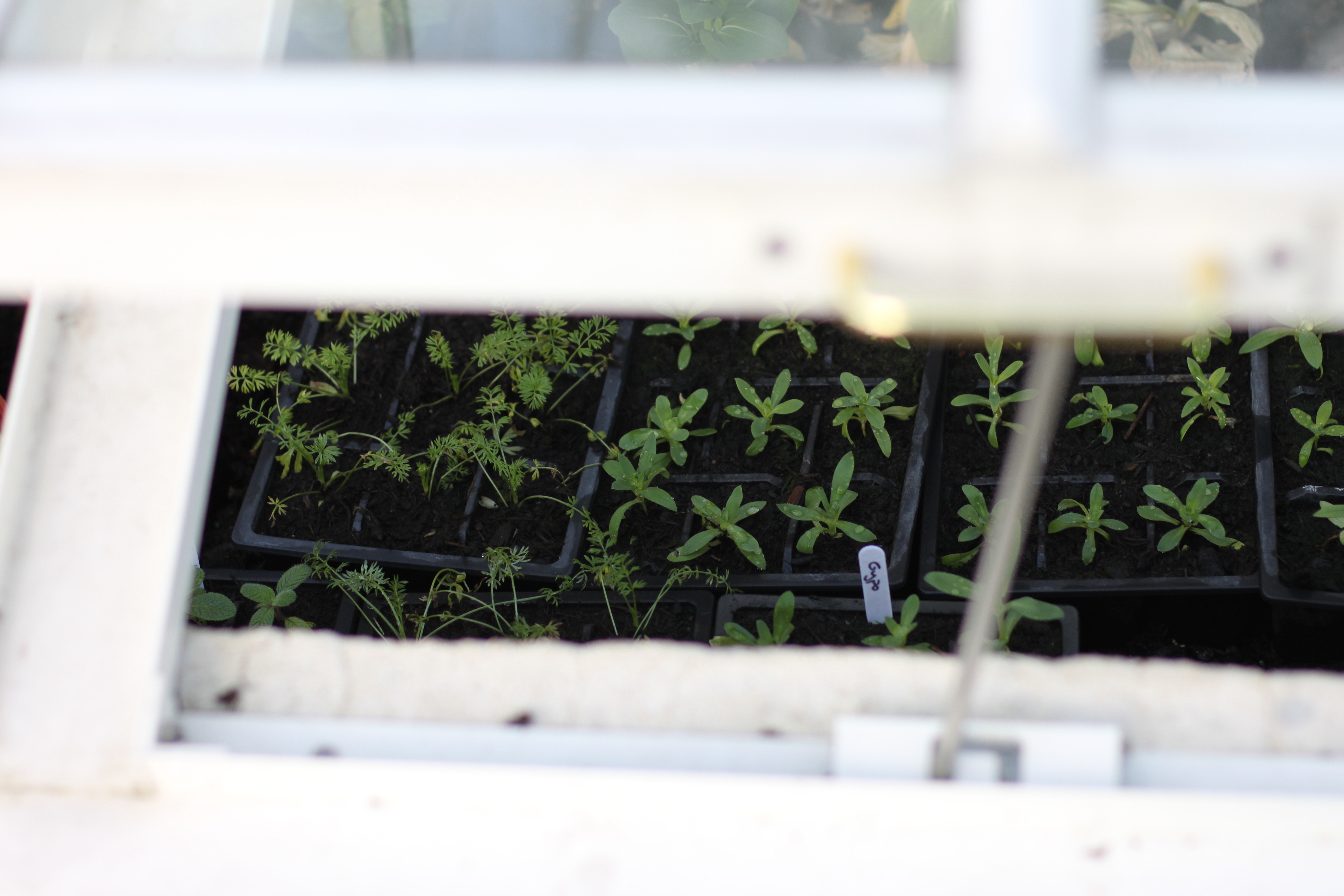 I am finishing this month with another shot of the lovely hyacinths – this white one is L'Innocence (the blue at the top was Deft Blue). Spring is now well underway and the welcome rest of winter is a memory. The daily jobs that I need to fit in are growing with the increasing light and will continue to do so as spring moves into summer.
My main priority from now on is to make sure that the greenhouse and all my pots get a regular watering. My new seedlings can wilt in a matter of hours if not regularly watered, so checking them is now a daily task which I try to do first thing in the morning. After watering I like to check if anything is ready to harvest – at the moment it is only the salad in the greenhouse, but as the season moves on there will be lots of goodies in the vegetable garden – it is all to easy to miss the perfect point of harvest and end up throwing woody produce onto the compost if you do not check your crops regularly.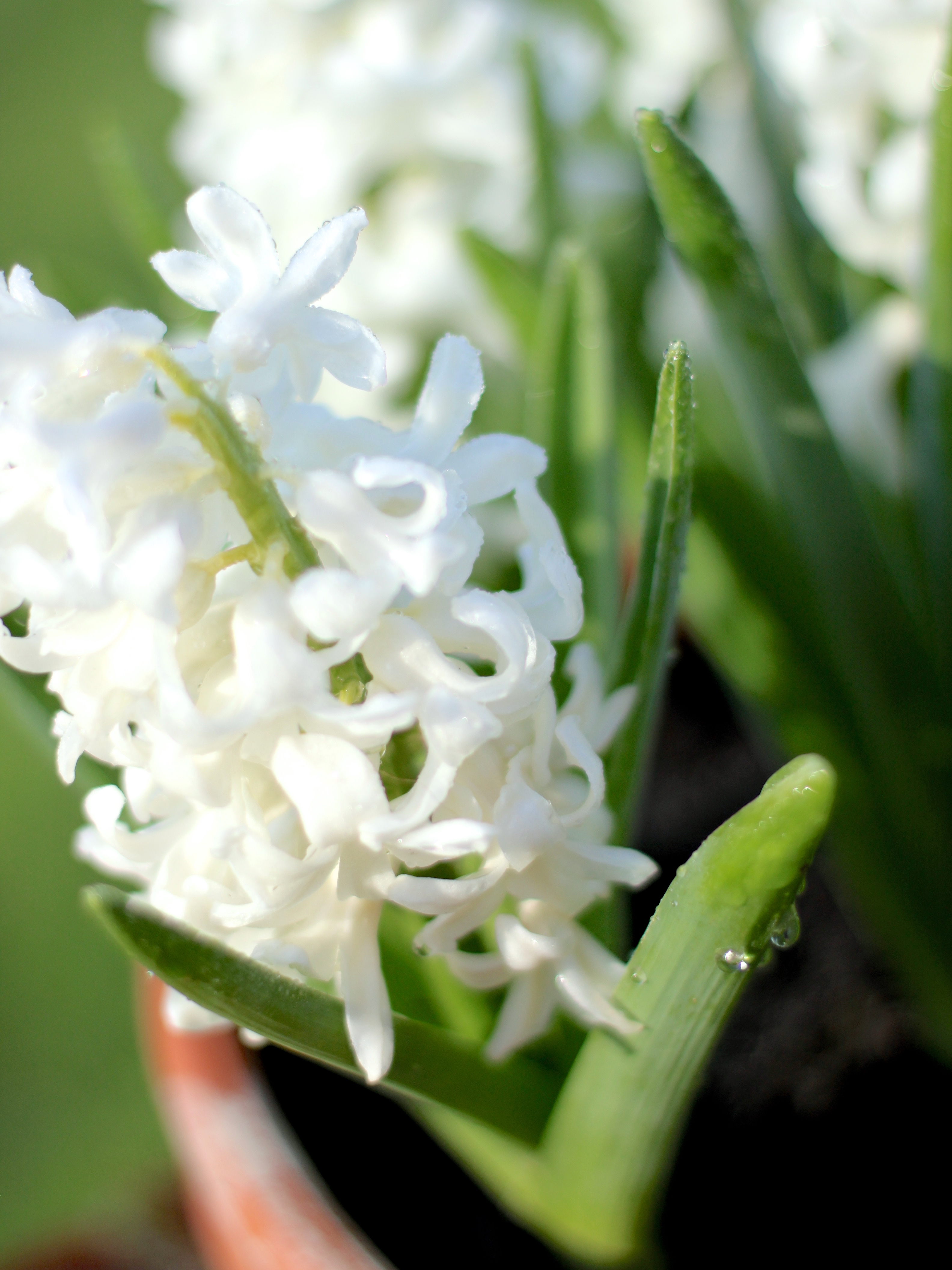 I hope you have enjoyed this months look at the greenhouse and that perhaps I have inspired you to think about growing a few bulbs in your greenhouse next winter and getting on with sowing seeds to ensure you have lots of lovely vegetables and flowers to enjoy during the summer months. If you have a greenhouse please do consider writing a review and linking it here – I love to see what everyone else is growing in their greenhouses! Also if you have any questions do leave a comment – it sometimes takes me a few days to respond, but I will get back to you so do check back here.
This month is proving to be very exciting with my small greenhouse almost completed, a fruitcage nearly erected and some lovely raised beds waiting to be put together and planted up with salad and leafy green vegetables. I am looking forward to sharing some photos of the results of all this activity very soon!