Welcome to 'In A Vase On Monday' when, as usual, I am linking up with Cathy at Rambling In The Garden to join in her challenge to find something from the garden to put in a vase every week.
This week my mind is turning to the wedding that I am doing the flowers for in mid April. With four weeks to go I am keeping my fingers crossed that the garden will be looking much more full than it is at present – but like 'A Vase On Monday'  I will be working with the material available from the garden, with the exception of a few choice blooms that I will buy in for the brides bouquet. The bridesmaids bouquets will be based on either white narcissi or tulips – which ever is flowering at the time and these bouquets will also double as table decorations during the reception. This weeks vases are in a similar theme to my plans, but using the yellow daffodils and blue hyacinths that are available at the moment.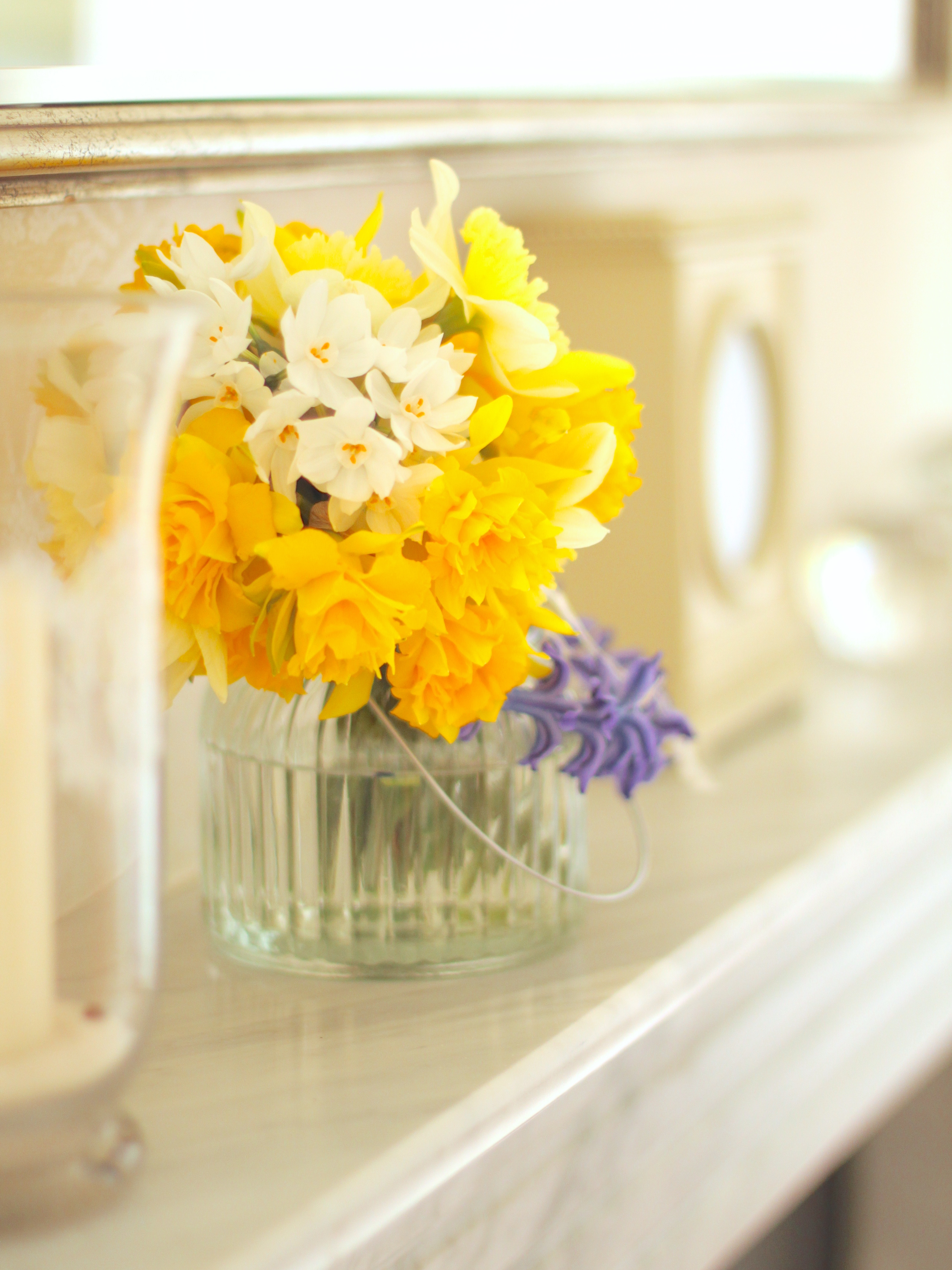 I have quite a variety of yellow daffodils in flower this week, so have made these small bouquets to showcase a few of my favourites. The hyacinth flowers were added to dress up the jars that I am planning to include in the wedding reception table decorations.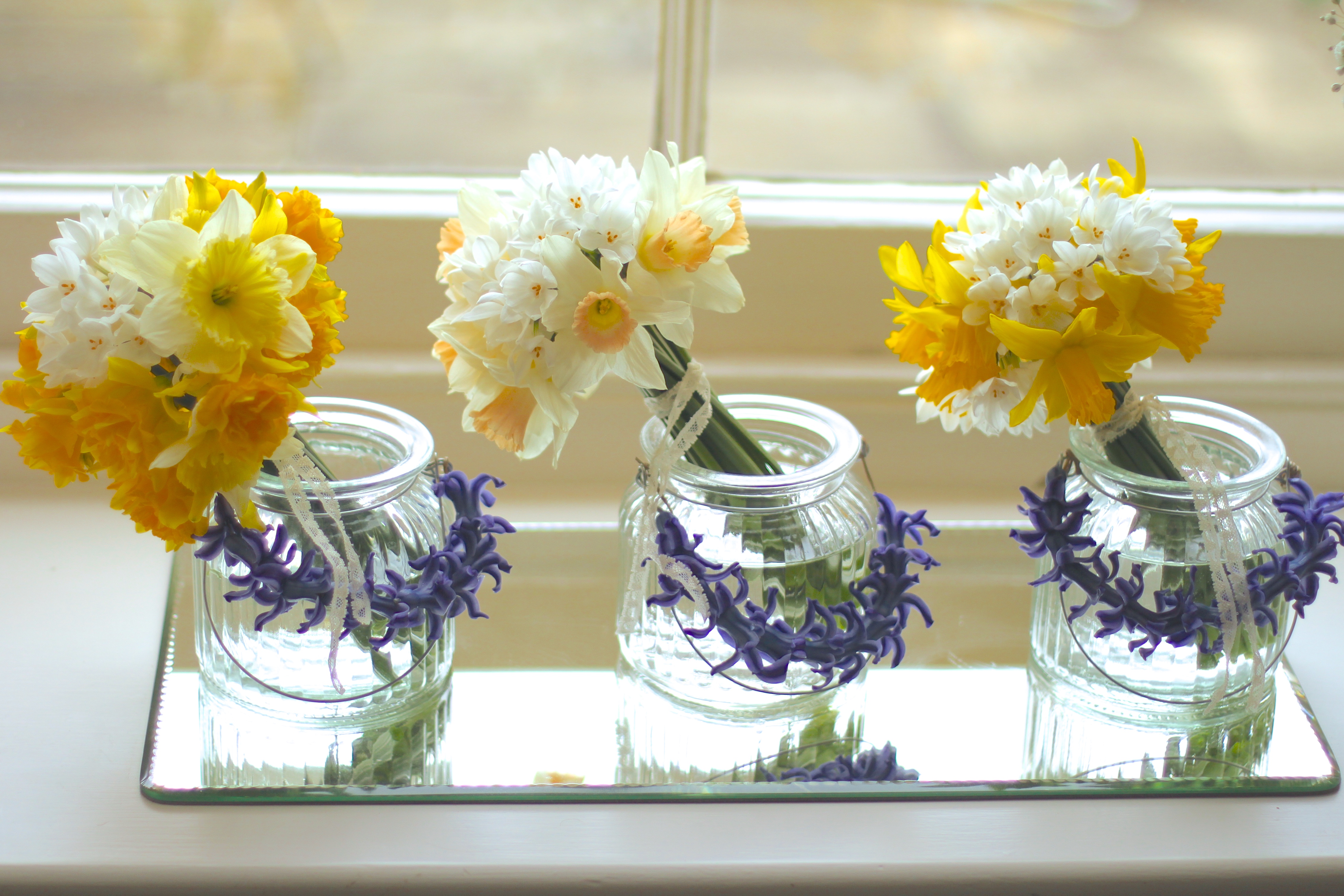 I have another batch of Paperwhites flowering in the greenhouse this week, so I have added these to all three bouquets to add continuity and scent. I am hoping the final batch of Paperwhites will flower in time for the wedding, but that really is in the lap of the gods!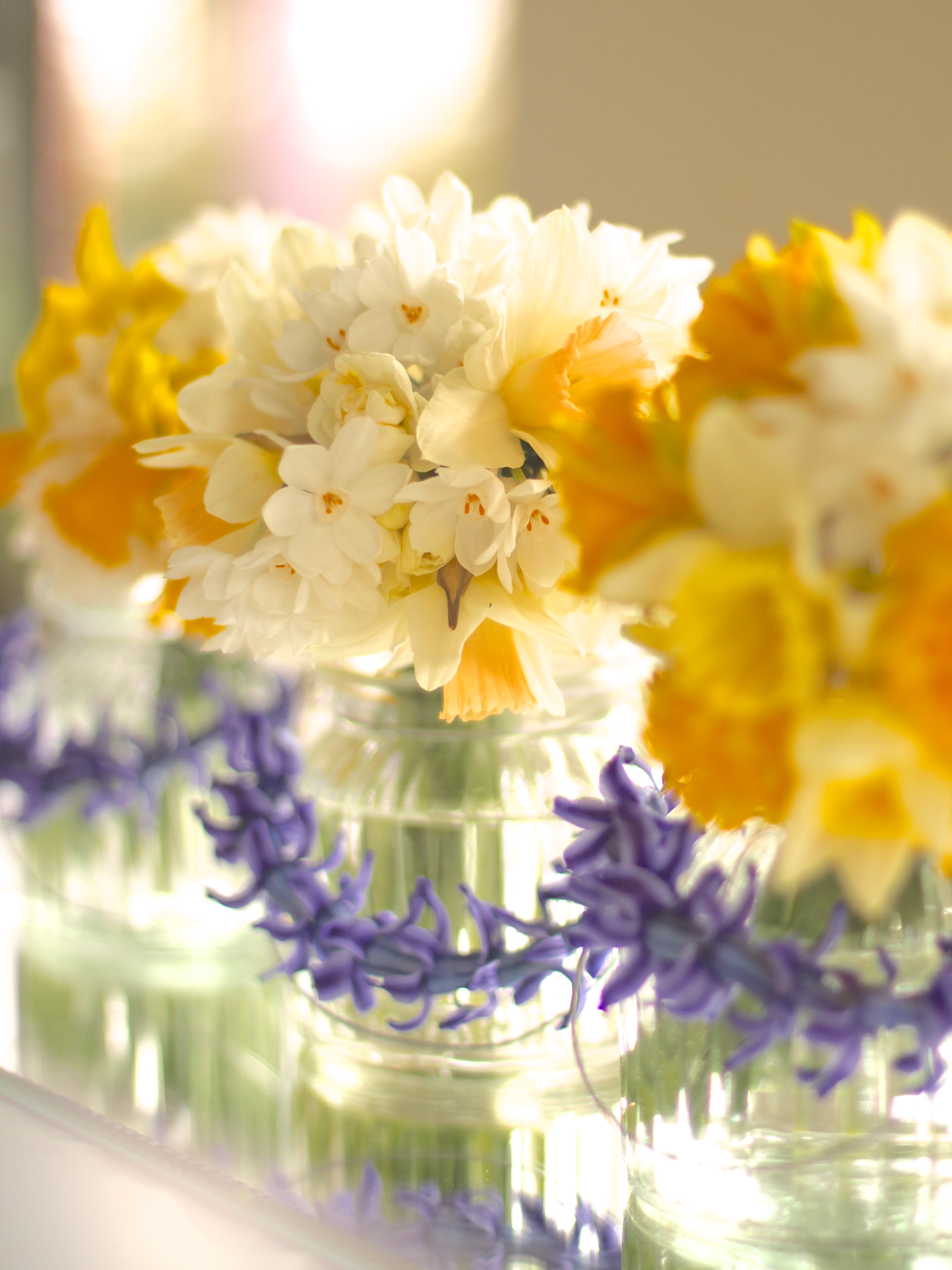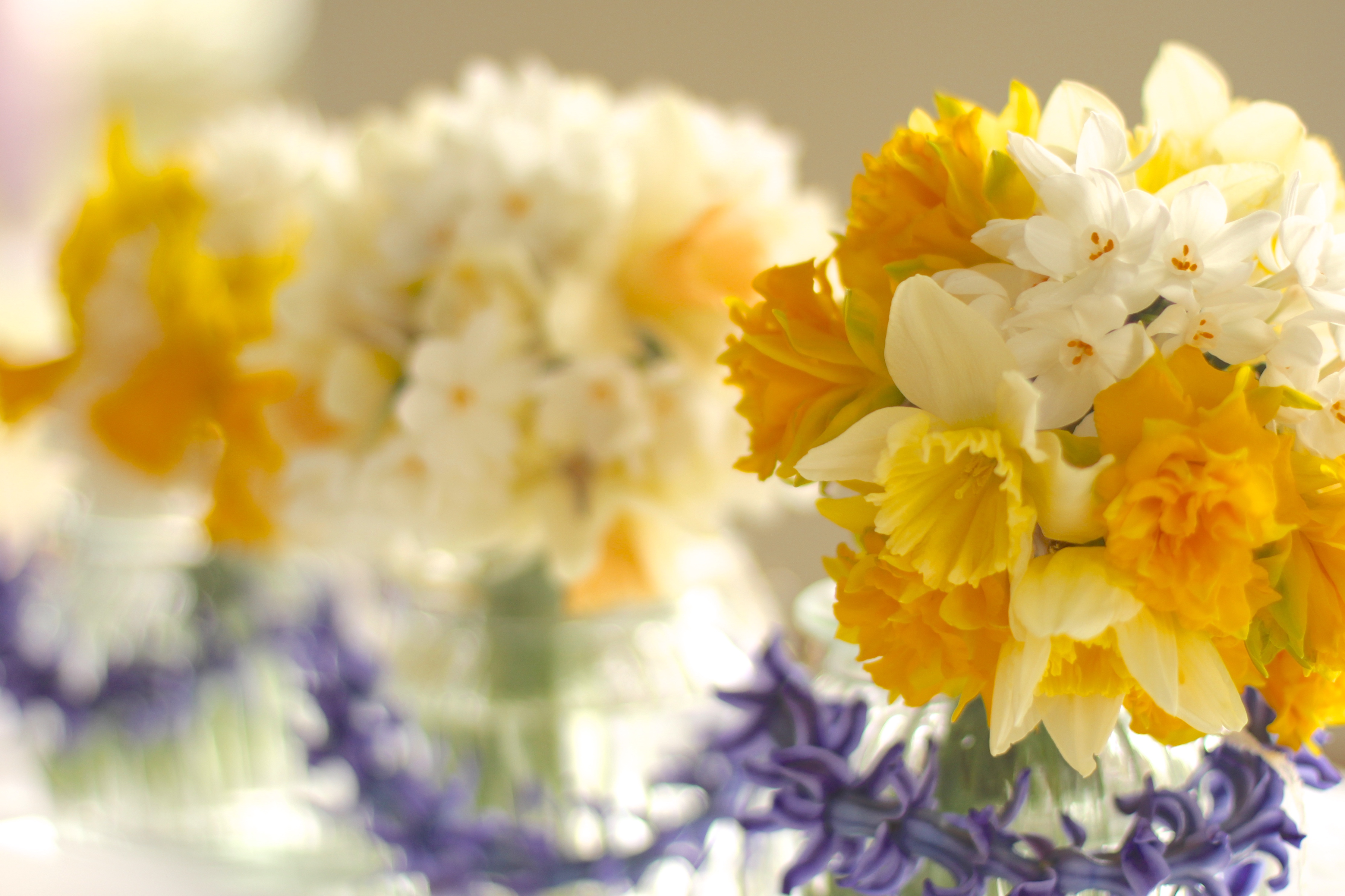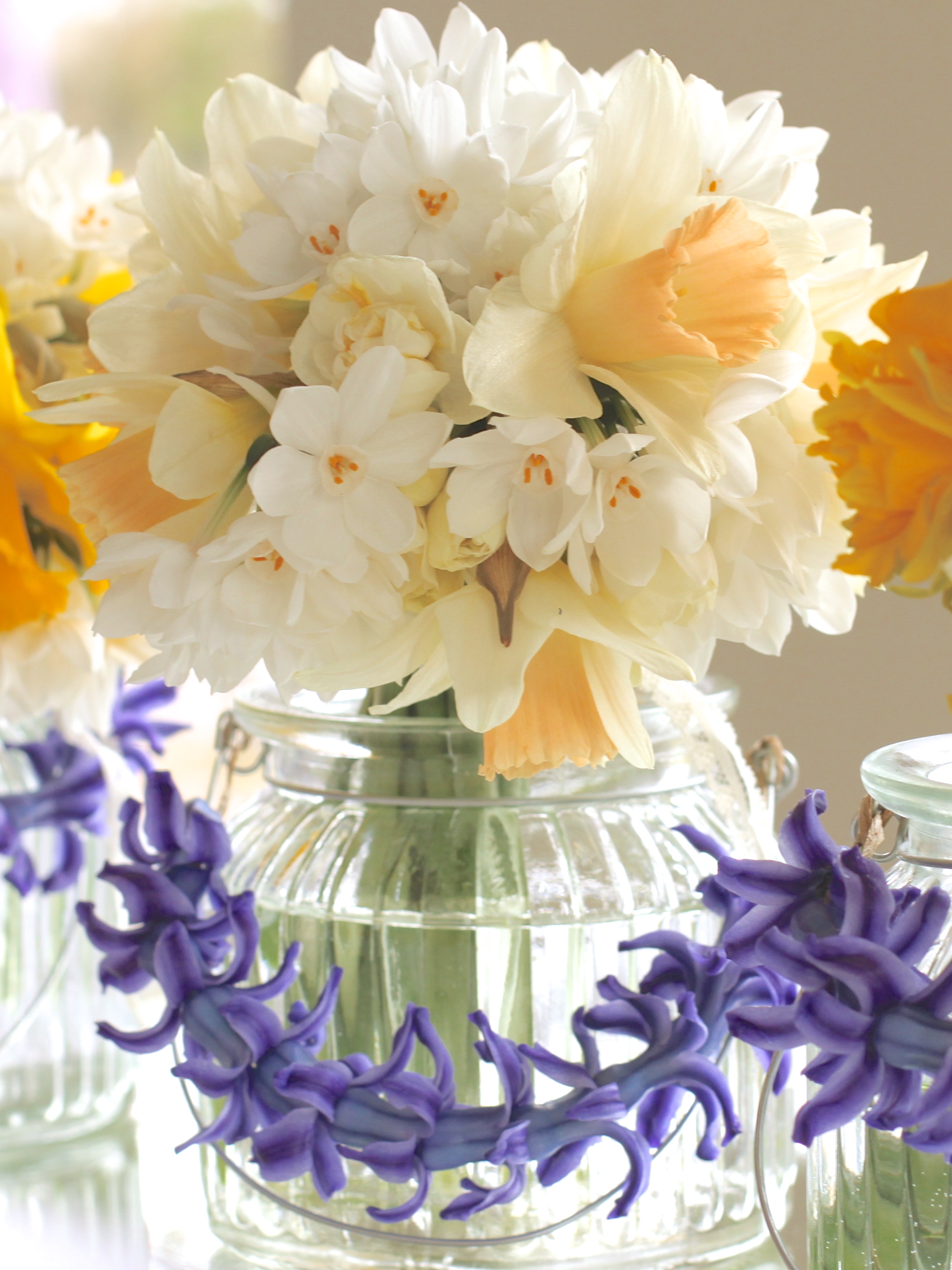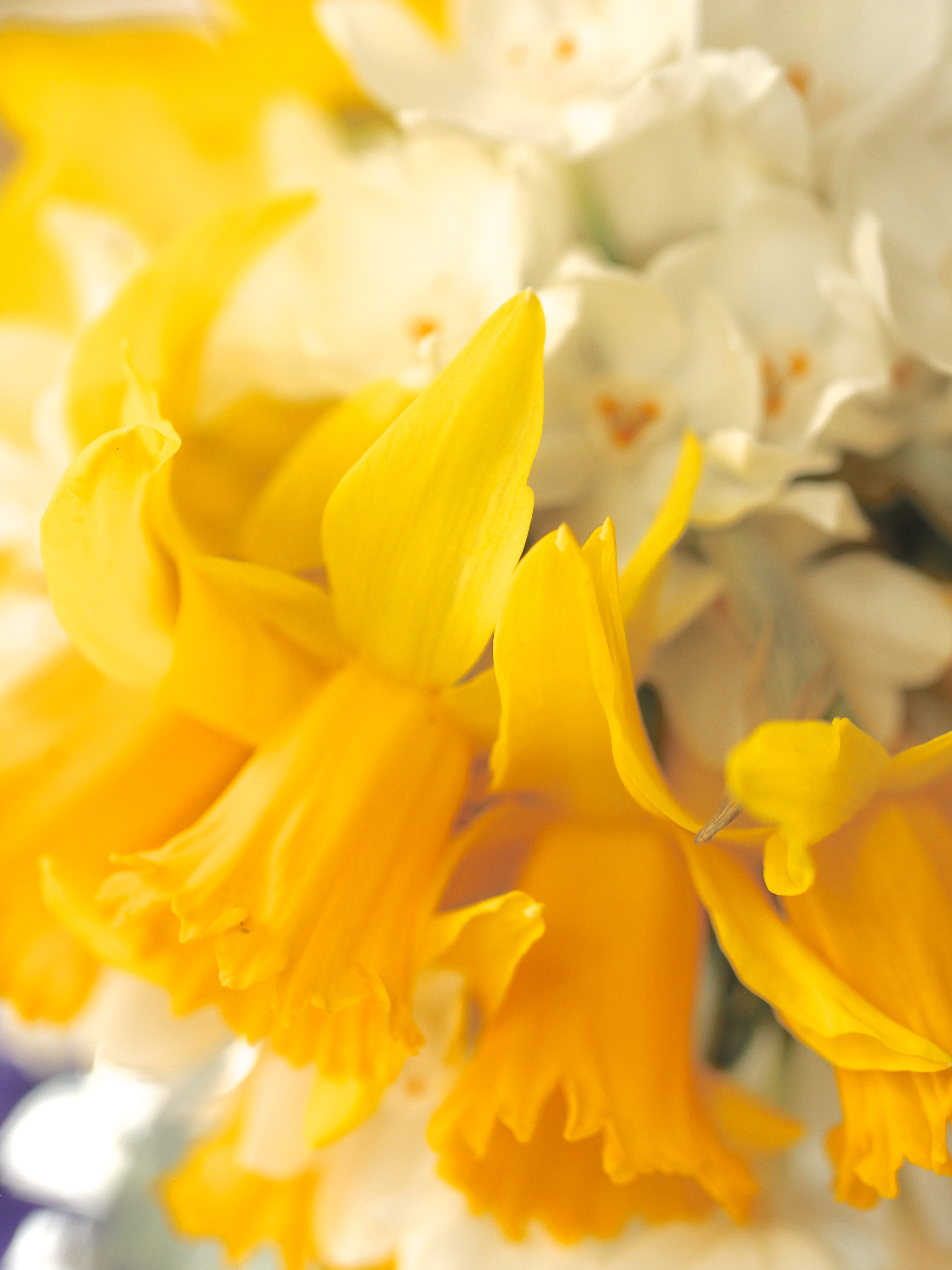 February Gold is one of my favourites of the early daffodils, although it does tend to flower in March. This year I am going to make sure that my order for daffodils and narcissi includes some of the very early flowering varieties such as Rijnveld's Early Sensation and Cedric Morris.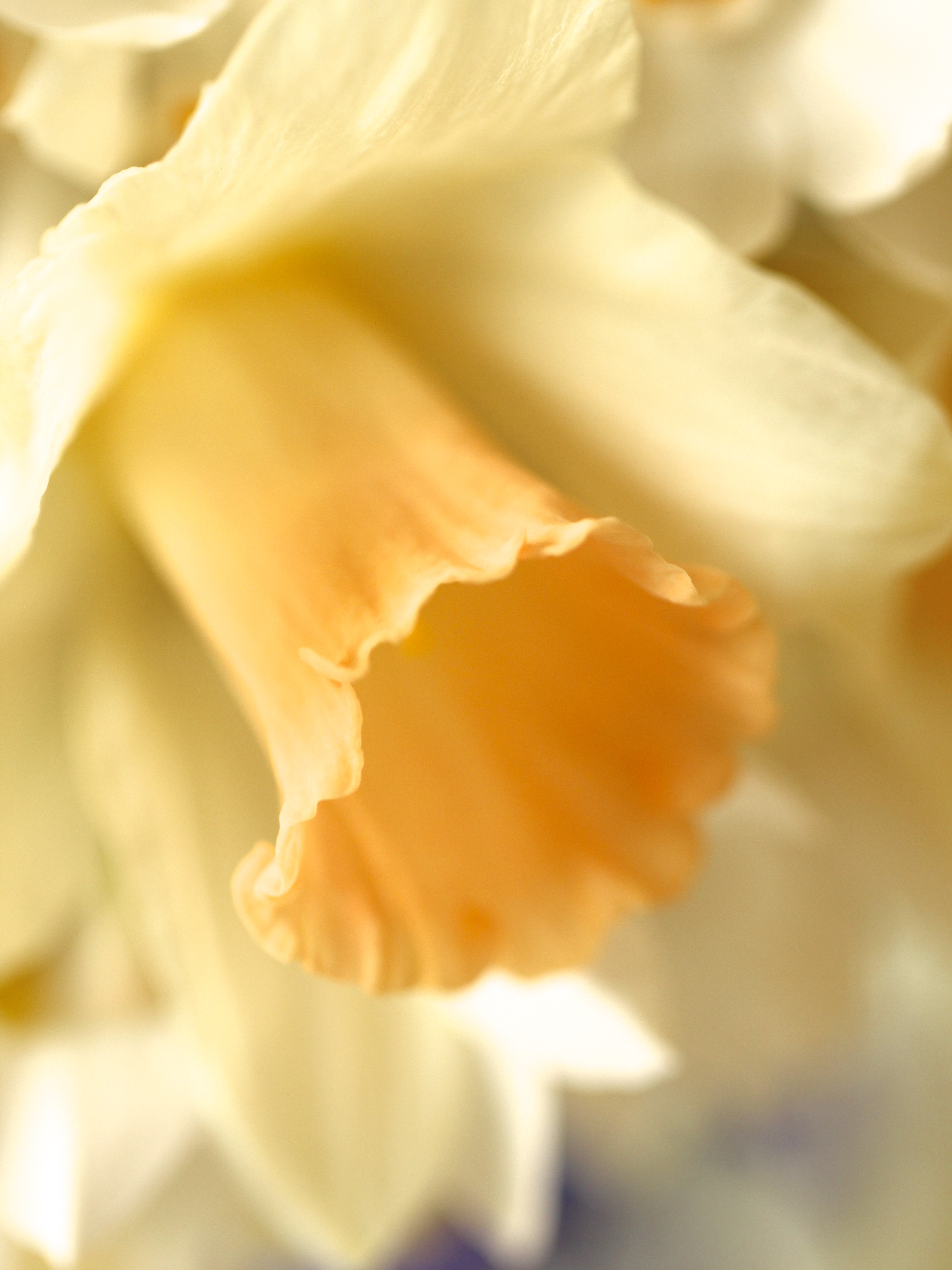 I just love the delicate colour of this one – it was here before I took over the garden and there are only a few which never seem to spread. The colour is almost a pale apricot, so it really stands out against all the yellows that are flowering at the moment. I have tried to identify it, but so far without success.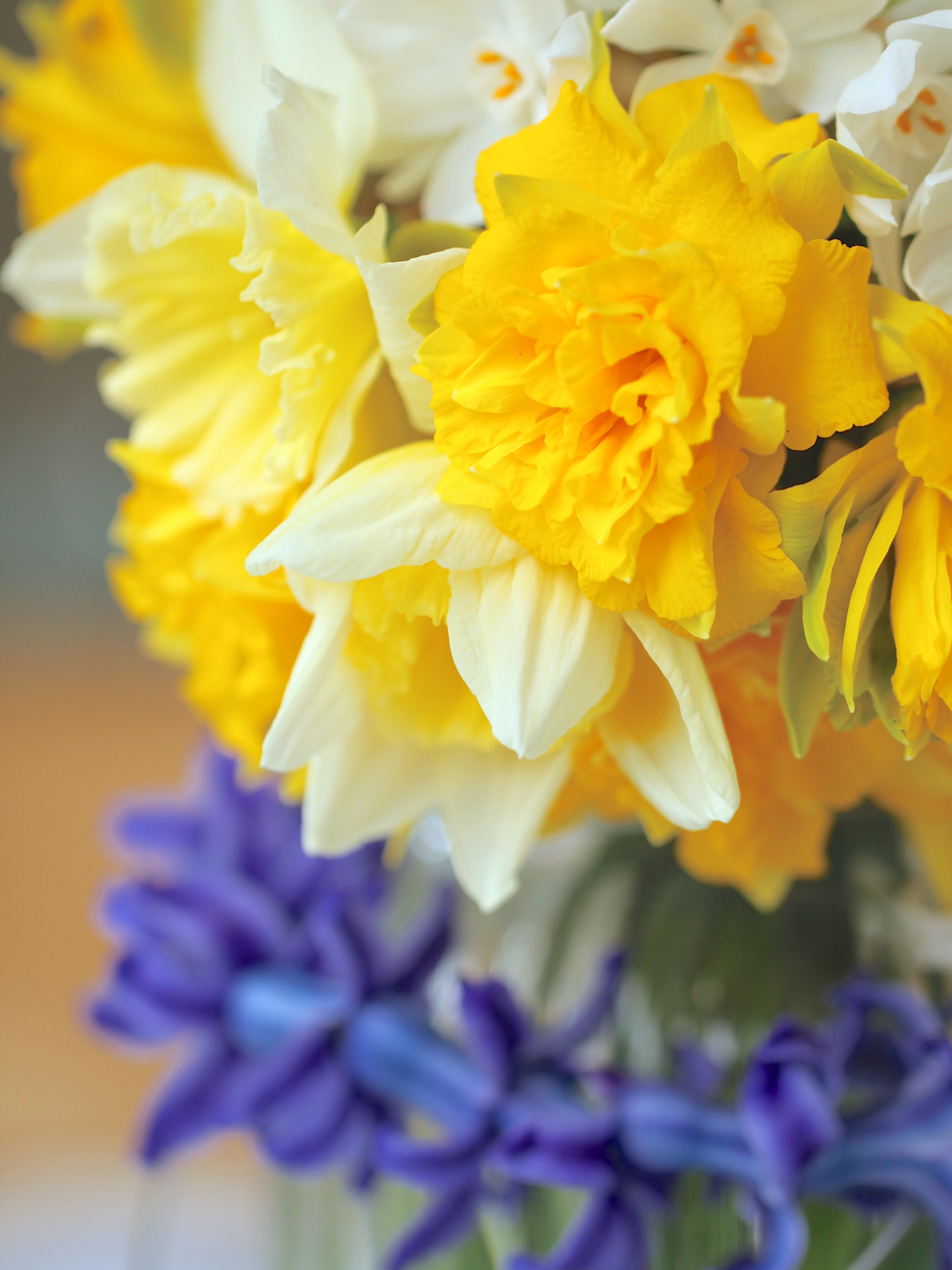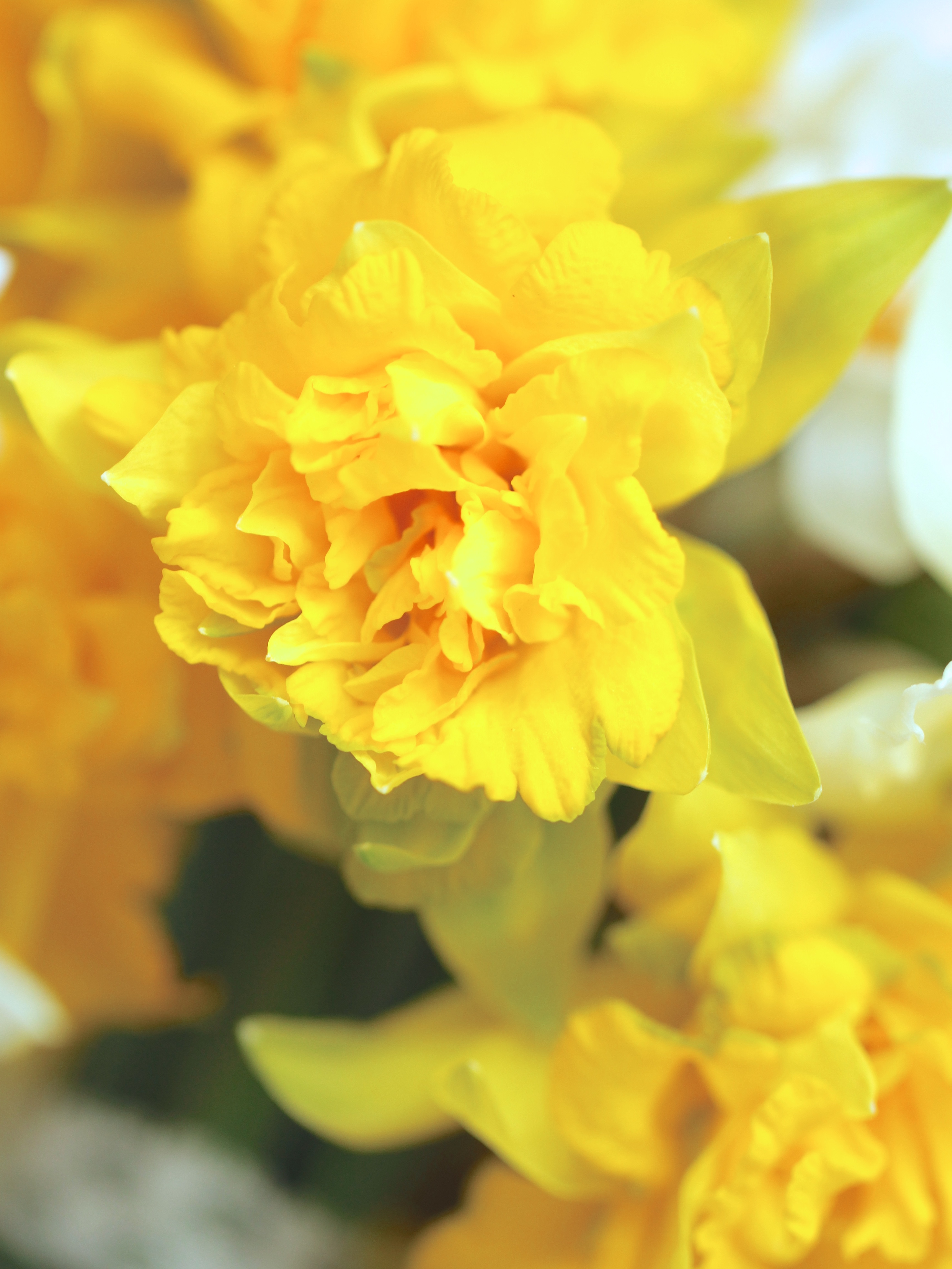 This multi petalled yellow daffodil is another favourite that predates my arrival here – again I have searched through many images without finding a perfect match.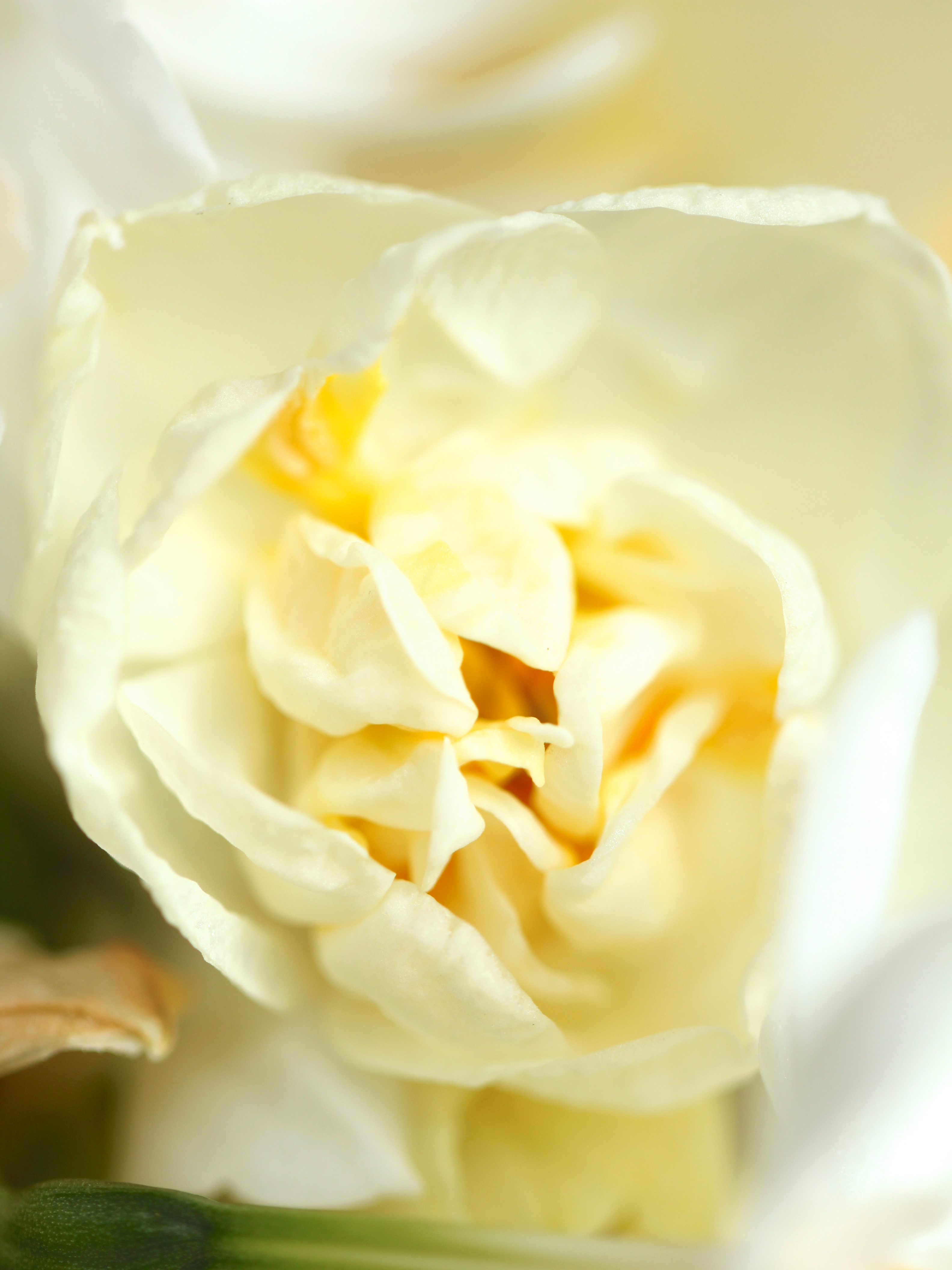 This beauty is White Cheerfulness, a delicate scented narcissi that is just coming into flower. It will be followed later in the month by the very similar Bridal Crown (how I hope that is in flower for the wedding!). I have planted both in drifts in my woodland area, where they add a sumptuous but delicate scent.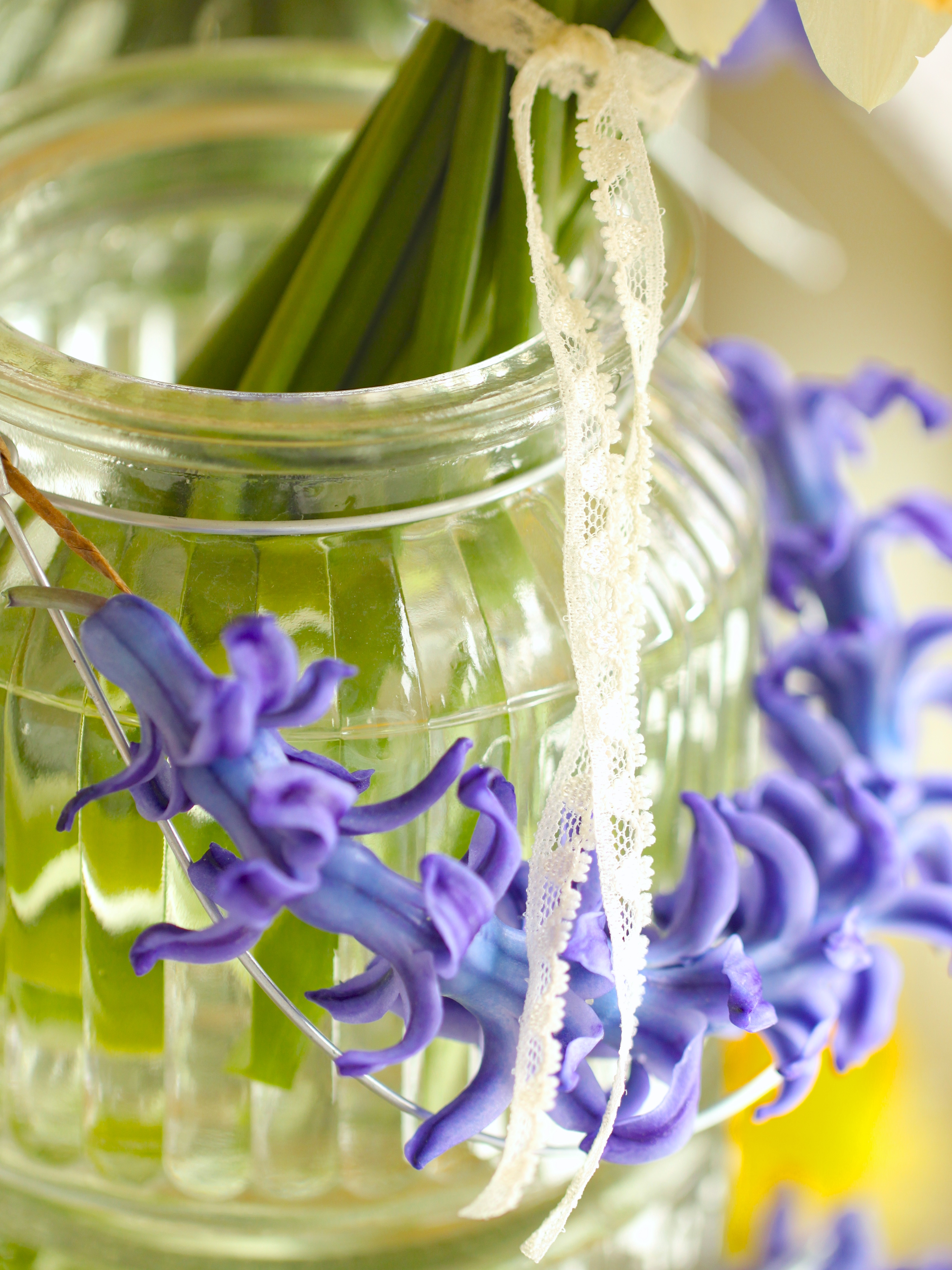 Finally a touch of whimsy – I have taken the flowers off a hyacinth stem and threaded them onto a wire to create a floral handle for these jars. With the touch of lace on the bouquets I think this arrangement is beginning to feel quite bridal. Used like this the hyacinth flowers will be lucky to survive 24 hours, but they add an unusual flourish which could easily be adapted as a napkin ring for an easter lunch.
I cannot believe that the end of March is already in sight – I am busy tidying borders, planting seeds and generally sprucing the place up now that the ground is finally drying out. In the midst of all this activity though I am trying to remember to enjoy my garden as it is today – in its beautiful yellow dress of early spring with a touch of blossom and lots of lovely green shoots.
I will be back on Friday with my March Cutting Garden review and in the meantime, if you are enjoying the daffodils, you might like to have a look back at a Monday vase I made last year.
As ever a big thank you to Cathy for hosting and I hope you will pop over to her blog to see what she and the others have made this week.