Welcome to my Greenhouse Review for June. Life in my main greenhouse is moving at a much more manageable pace now – I even have my table and chairs back in there to enjoy my morning coffee on! With the trees in full leaf it is getting harder to get a clear shot of the greenhouse.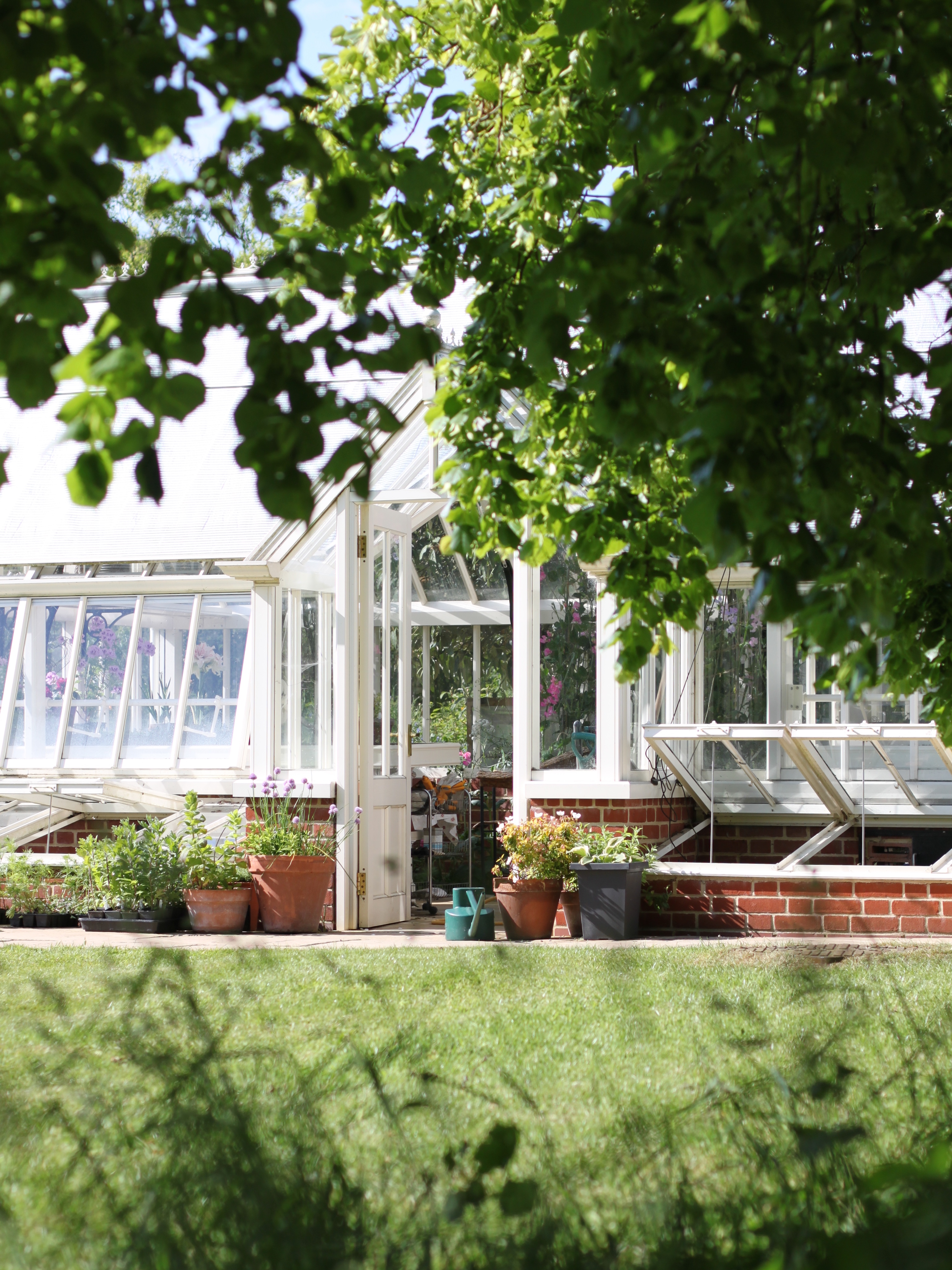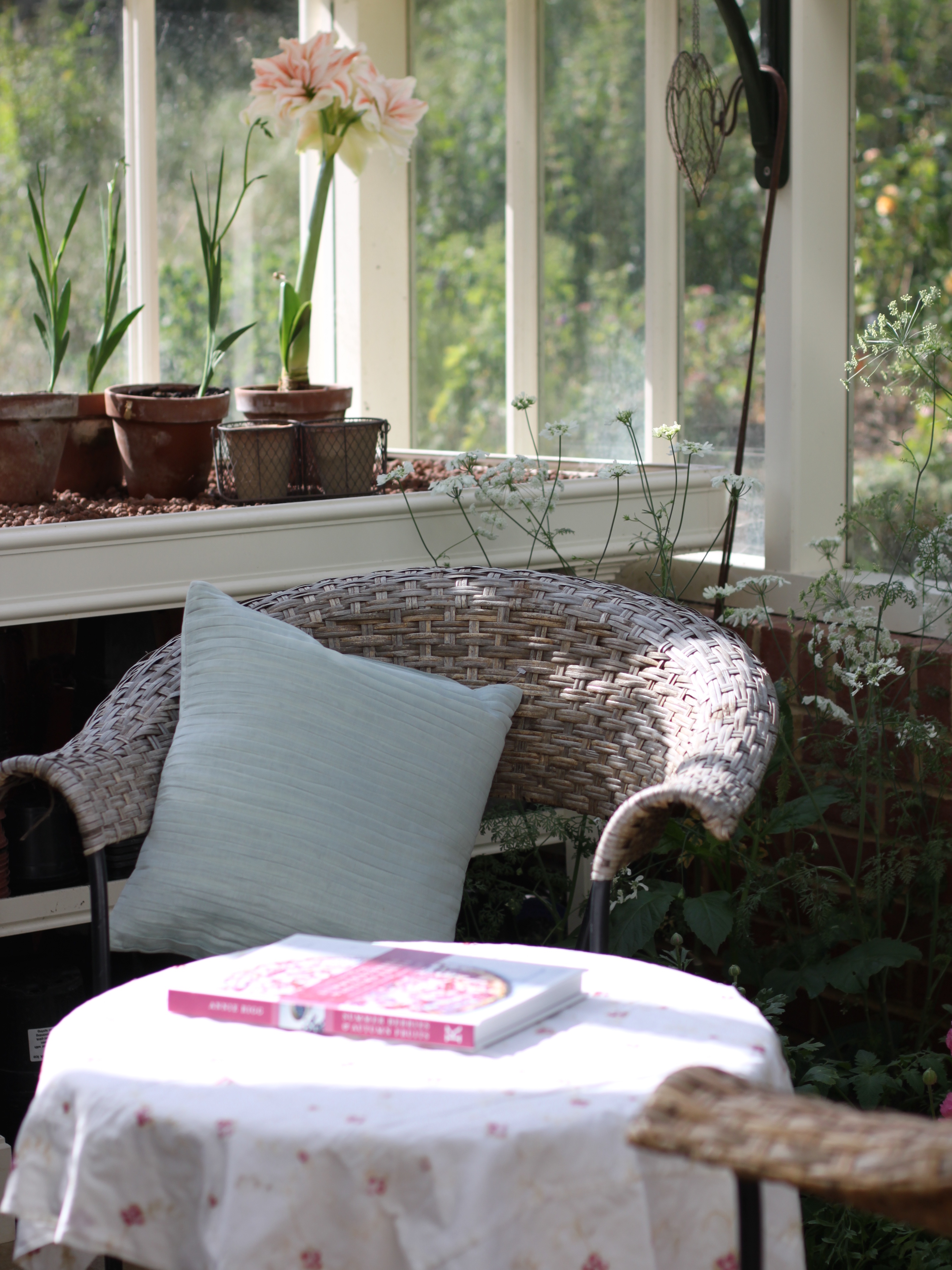 Planted late – around March – I finally have my first ranunculus flowers. I need to make sure that these are planted in the autumn this year to give me earlier flowers.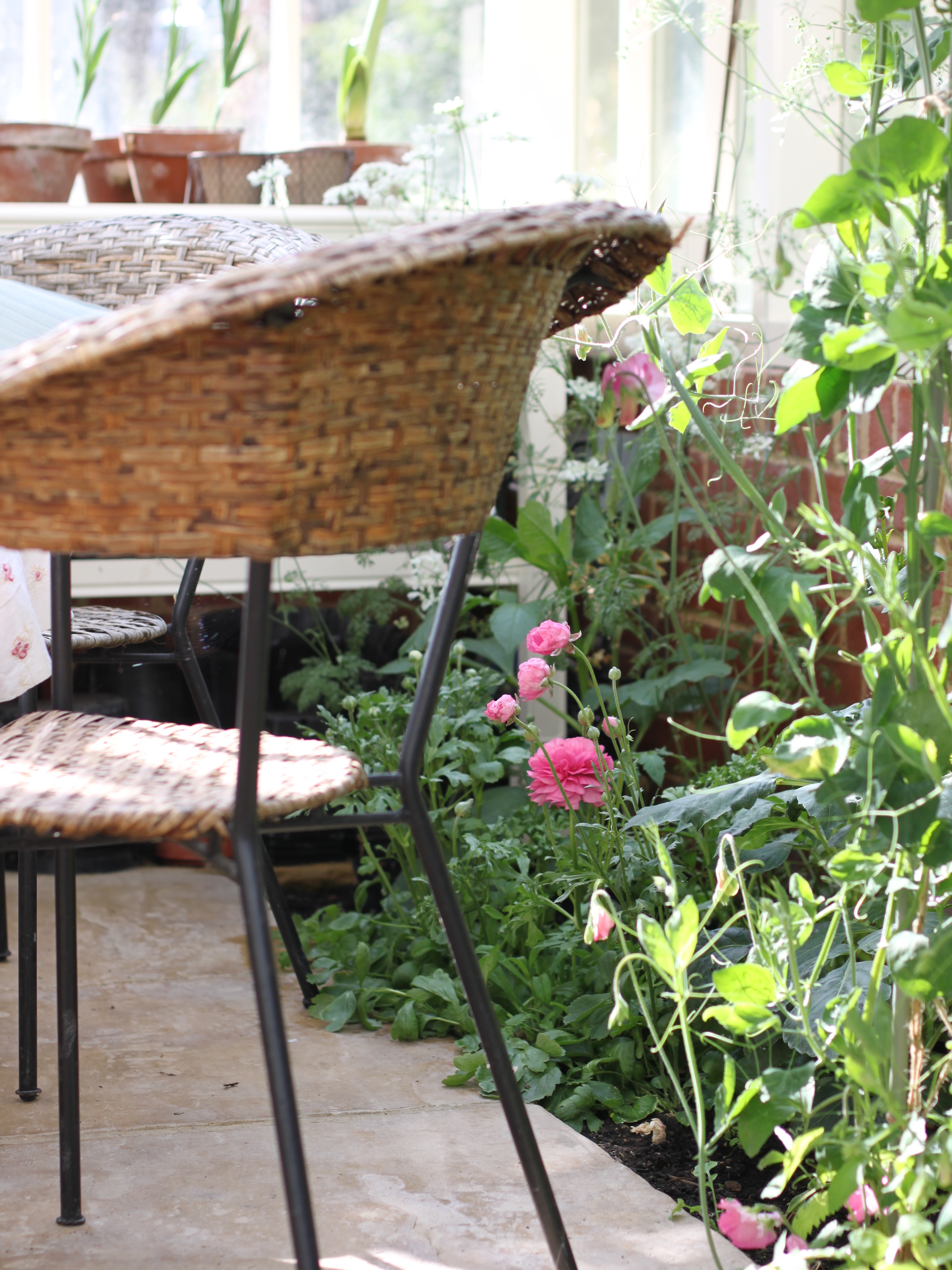 The sweet peas are still producing an abundant harvest!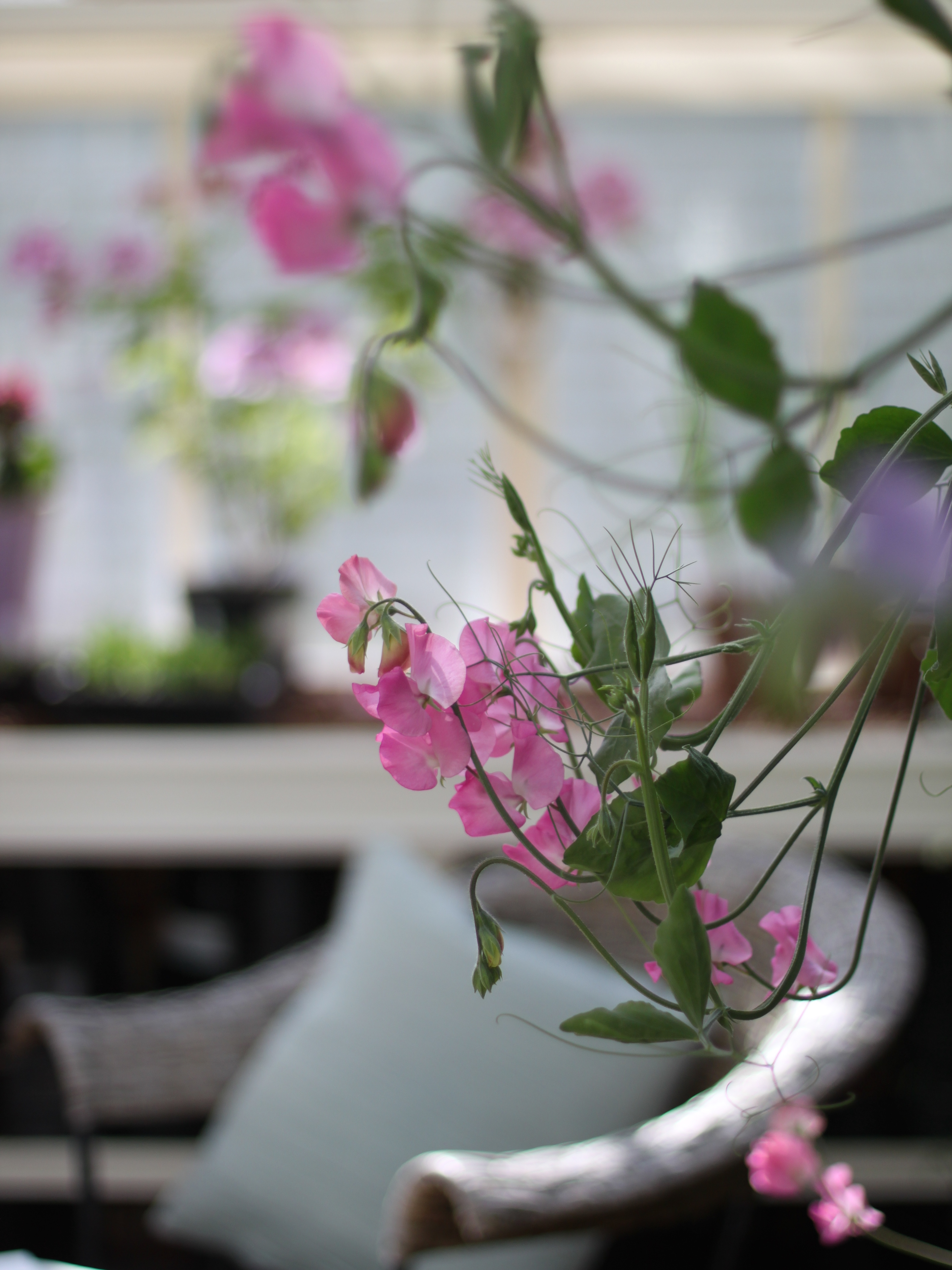 Below you can see the late planted amaryllis that has thrown up a second stalk and flower. Behind the chair the hardy annuals orlaya and ammi majus that I planted in the greenhouse bed are producing plenty of airy white flowers to mix with the sweet peas and peonies. The winds have been so bad recently that many of my garden grown annuals have been blown over, so I am delighted to have these flowers that I grew under cover providing a reliable crop.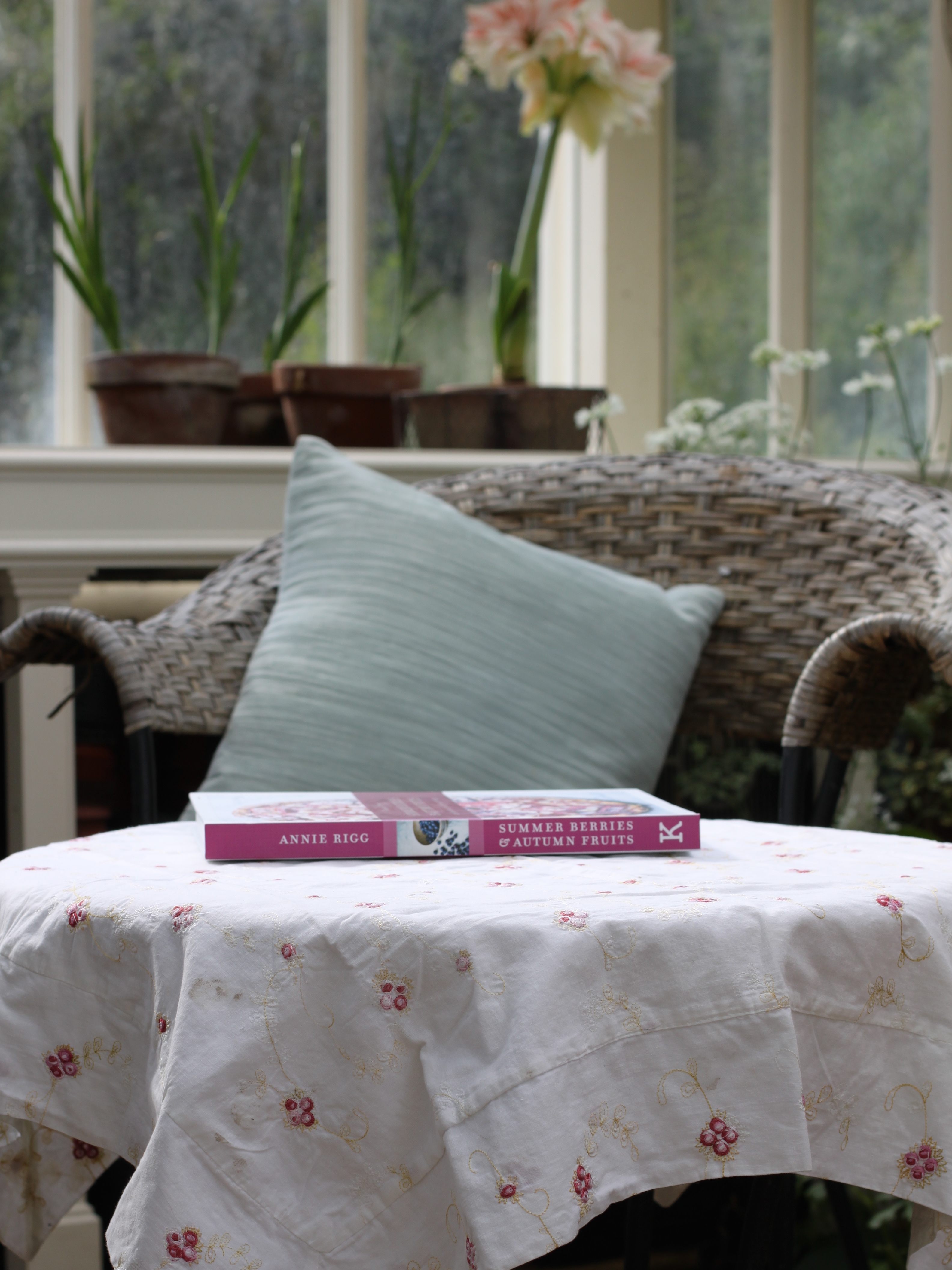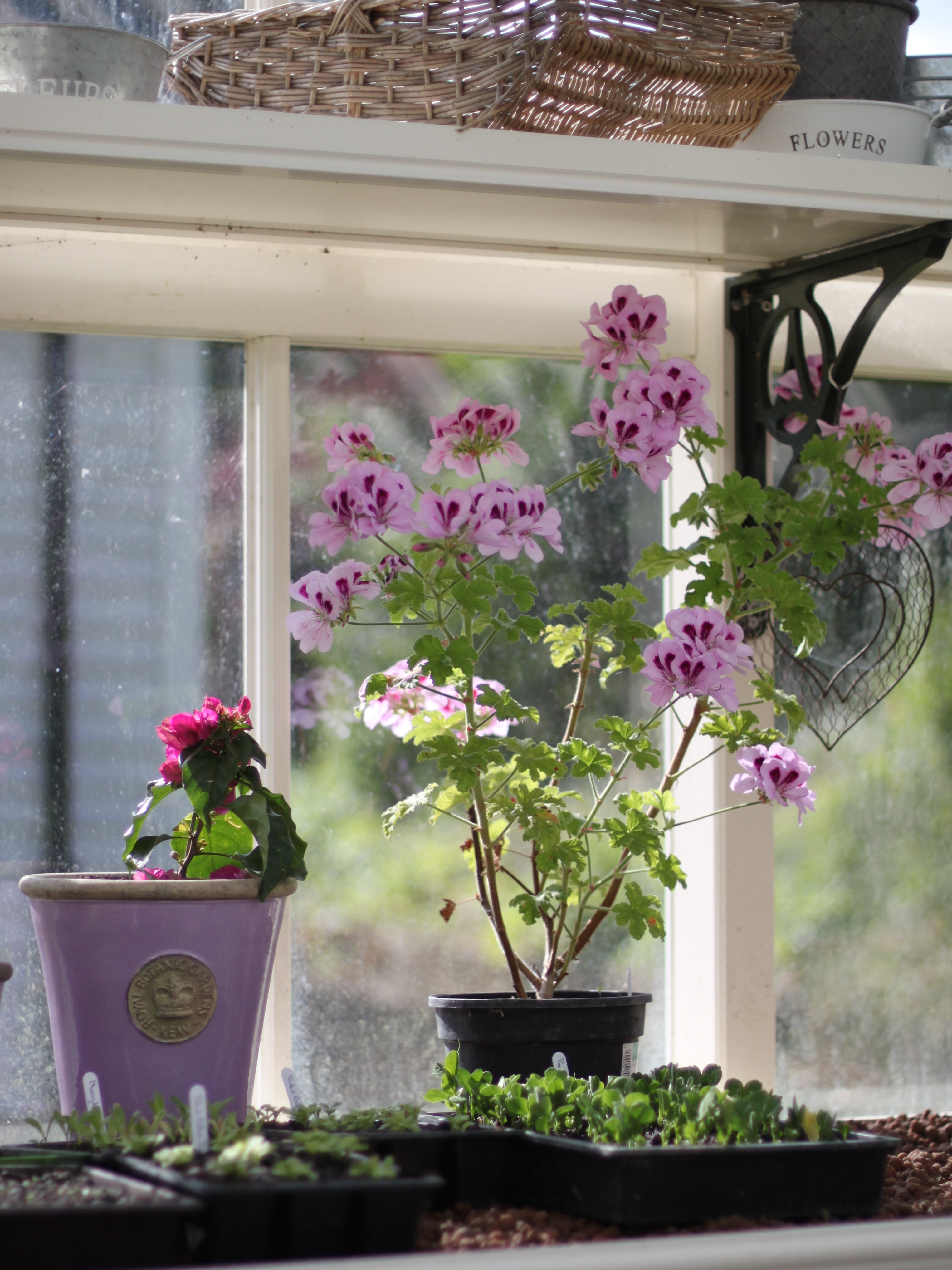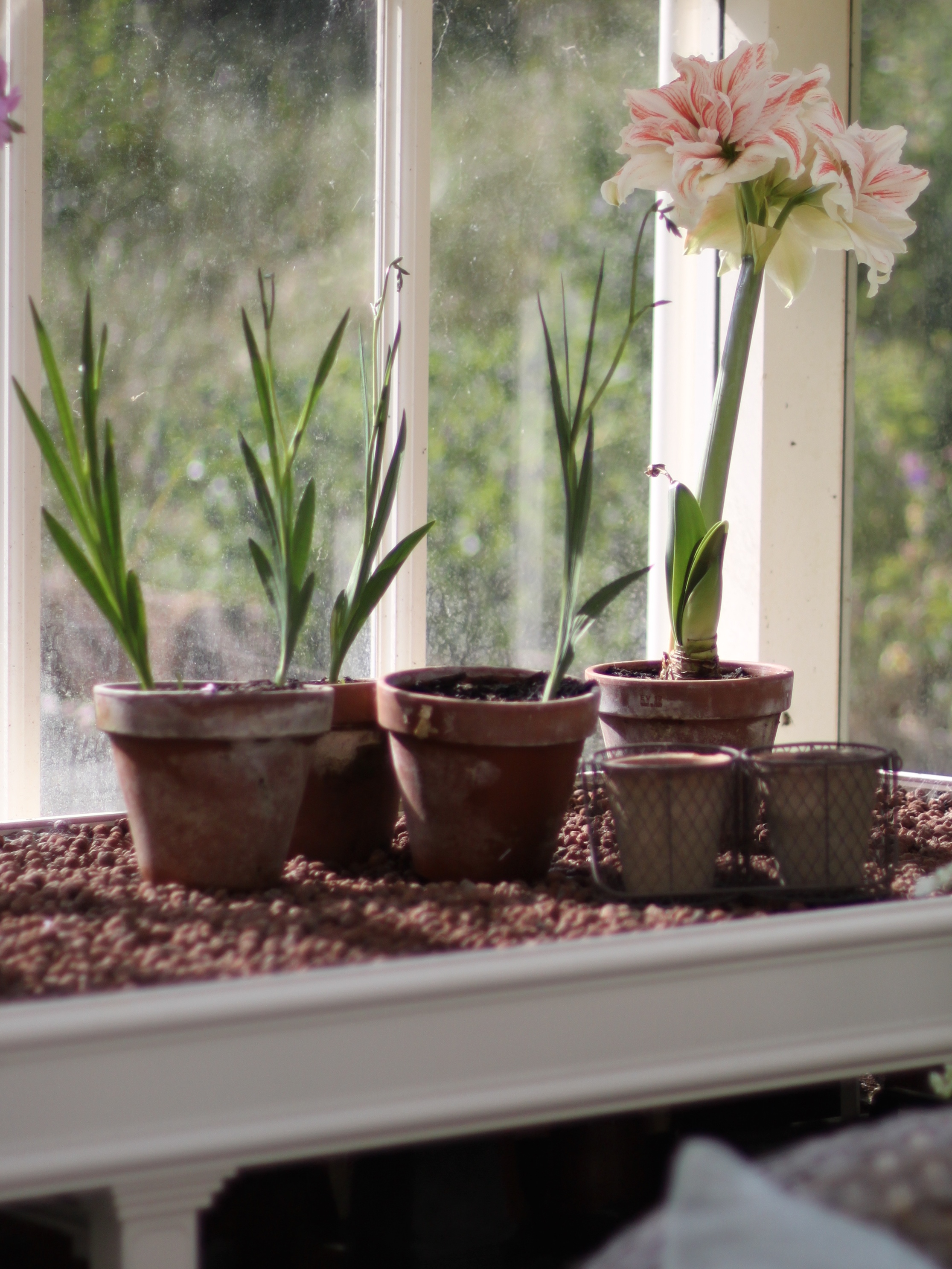 Although the greenhouse is no longer overflowing with trays of seedlings, there is still much to do. Before the end of June I will need to sow my biennial flower seeds. They will then be ready for pricking out on my return from holiday and can grow on in the cold frames until I am ready to move them to their final positions after the October tidy up of the beds. I had planned to sow them outside in a seed bed, but I have decided that as I am handing over the care of the garden to others for most of July, it will be easier to make sure they are well watered if they are visible in the greenhouse.
Earlier this month I turned my attention to sowing my winter crops. Parsnips had been direct sown in the vegetable garden in March as they have a very long growing season. Celeriac was also sown in March and planted out in May as that requires quite a long time in the ground. This month I have sown pots of leeks, early sprouting broccoli, a nutty red brussel sprout from Sarah Raven called 'Rubine', black kale, chard, cauliflower and flower sprouts (which are a cross between a brussel sprout and kale and are a new vegetable in my garden). All of these will be pricked out and grown on as plugs until later in the summer when I will move them into the vegetable garden as space appears.
As all is relatively quiet in my main greenhouse, this month I am taking a closer look at my new little greenhouse in my vegetable garden.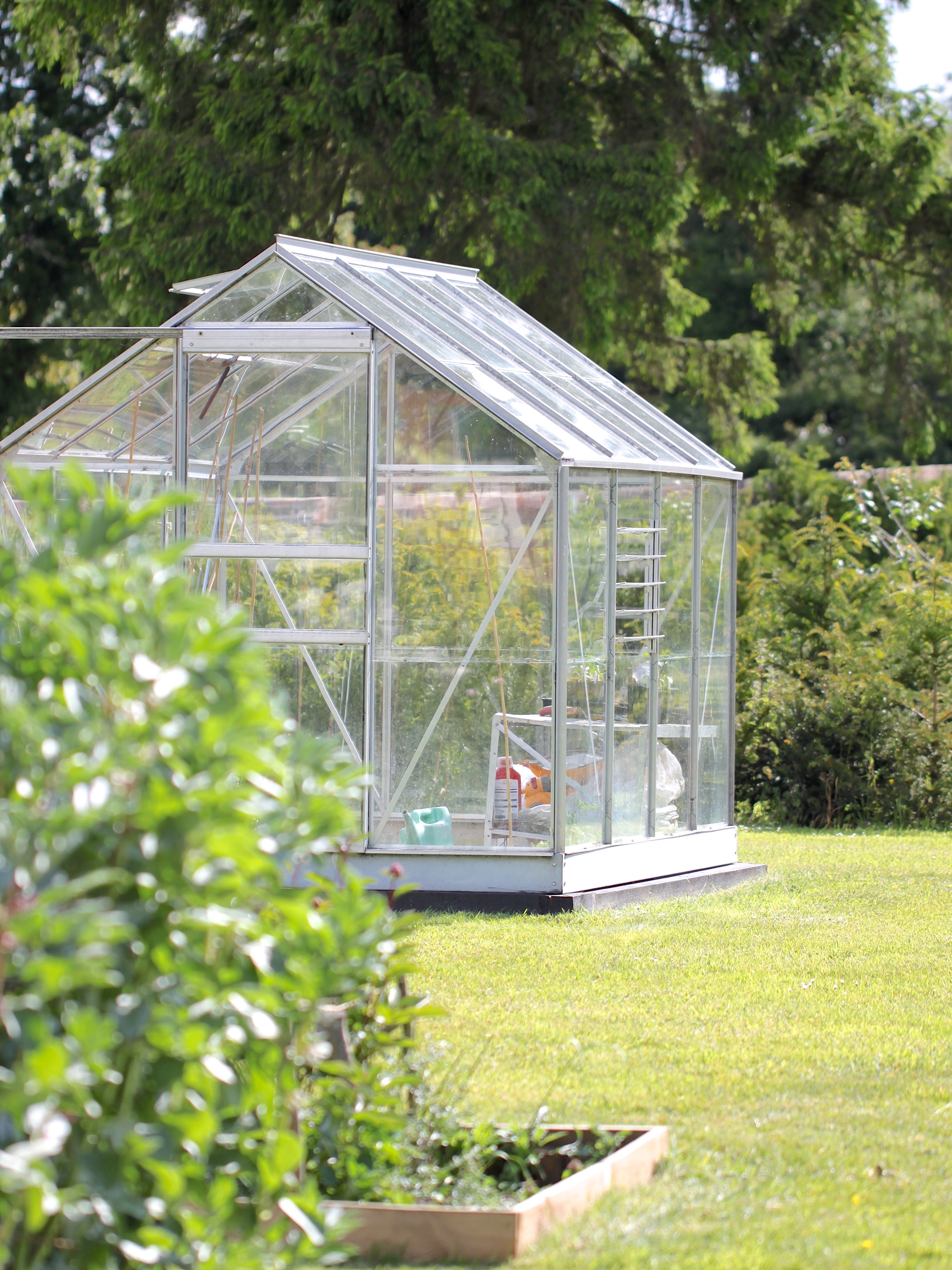 This greenhouse is just 8ft by 6ft and belonged to my father. After his death in 2012 it has stood empty in my mothers garden, so this winter we decided to try and move it over to my house. Second hand greenhouses can be purchased quite cheaply, but my experience is that they are not very easy to move – bare this in mind if you are tempted!! Fortunately we had plenty of help and by early spring the greenhouse was in place on a new base made from railway sleepers and with quite a few new panes of glass.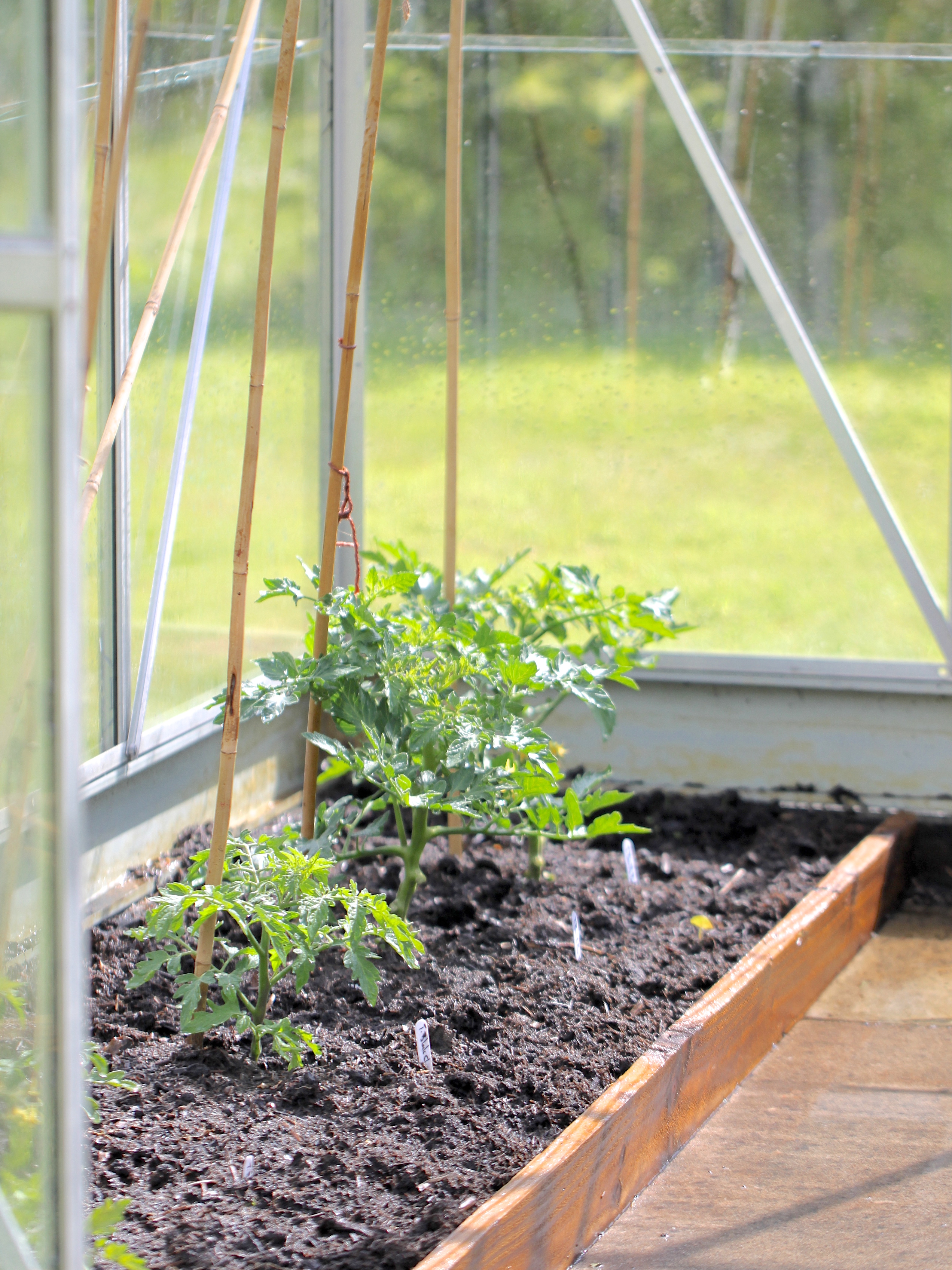 This greenhouse is in full sun and will be very hot throughout the summer. Its purpose is to grow tomatoes, cucumbers, peppers and other heat loving plants rather than the more delicate flowers that I like to grow in my Alitex greenhouse. I prefer to grow plants directly in the soil where possible as this gives them the chance to develop large root systems, so we designed the inside to incorporate a raised bed down each side. The tomatoes are  settling in and seem to be enjoying the heat.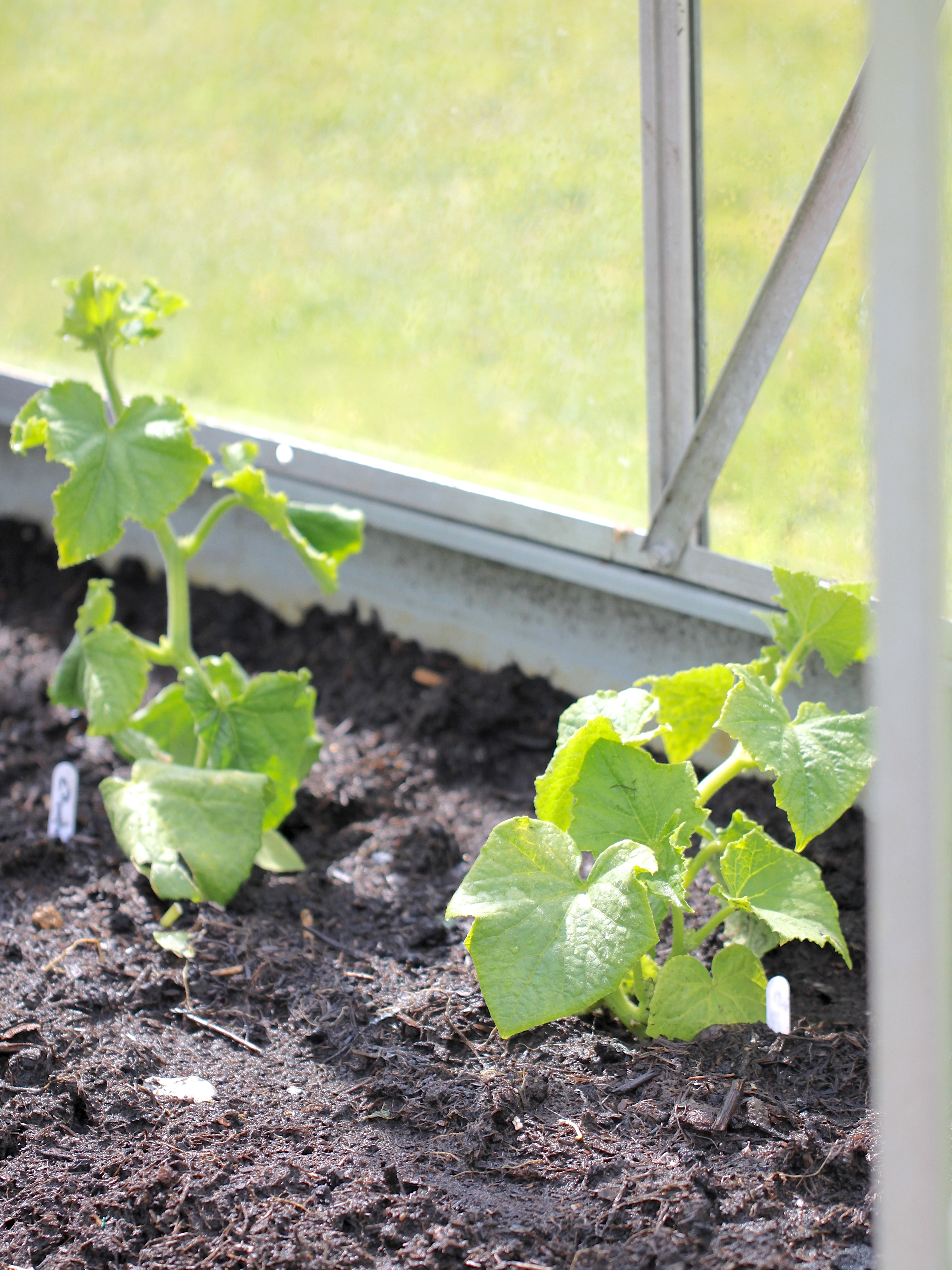 I also have two varieties of cucumbers, which are just starting to put on growth.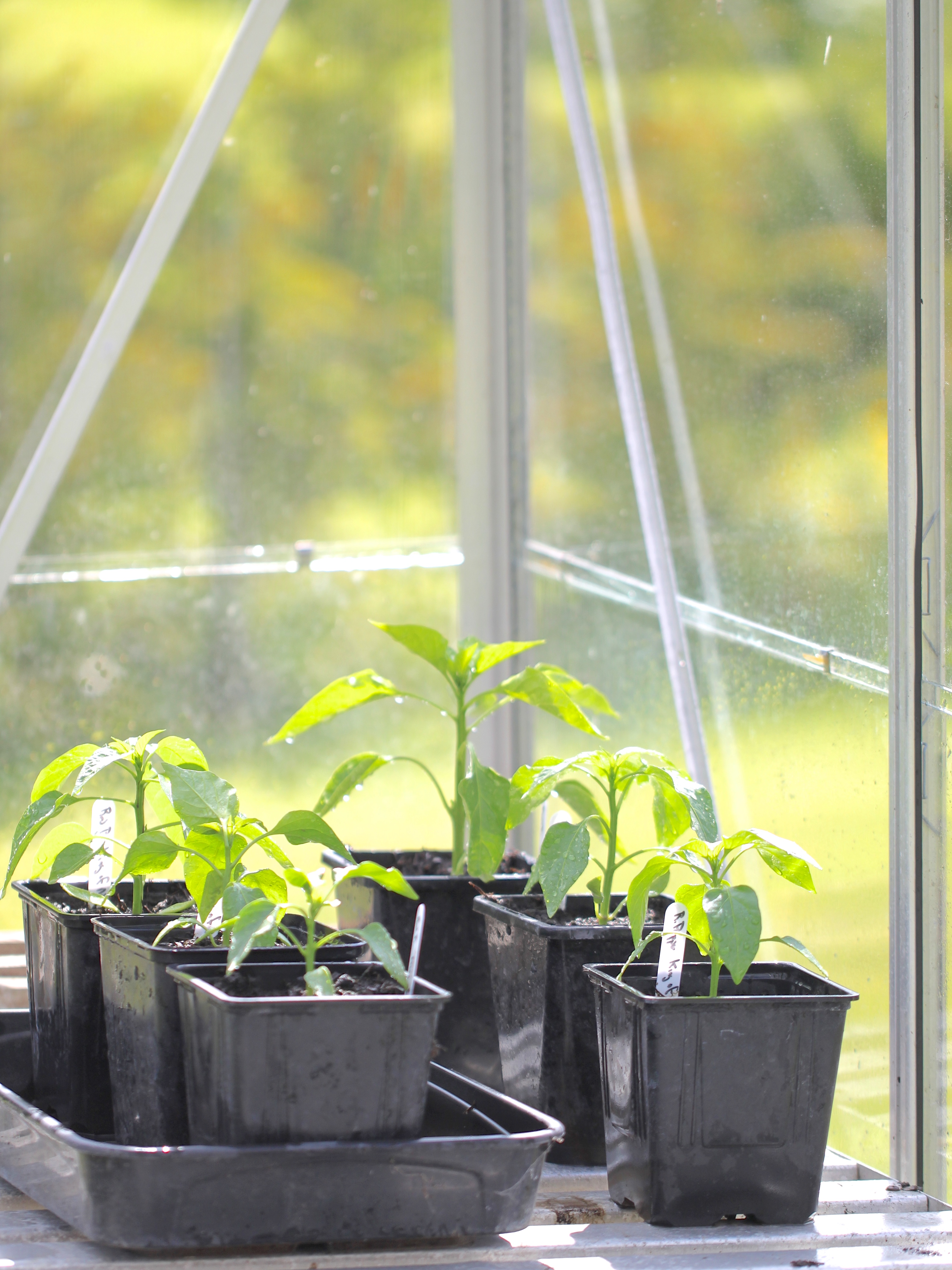 I do not have room to grow these peppers in the raised beds so need to move them into larger pots asap. I find that they develop much more quickly if you keep increasing the pot size. The tomatoes and peppers were started from seed in February and germinated in the propagator in my Alitex greenhouse. The cucumbers were started much later in April as they do not need such a long growing season. I have also just been give some young aubergine plants, which I will grow on in pots in here as well. I have never grown aubergines before, so I am looking forward to seeing how they develop.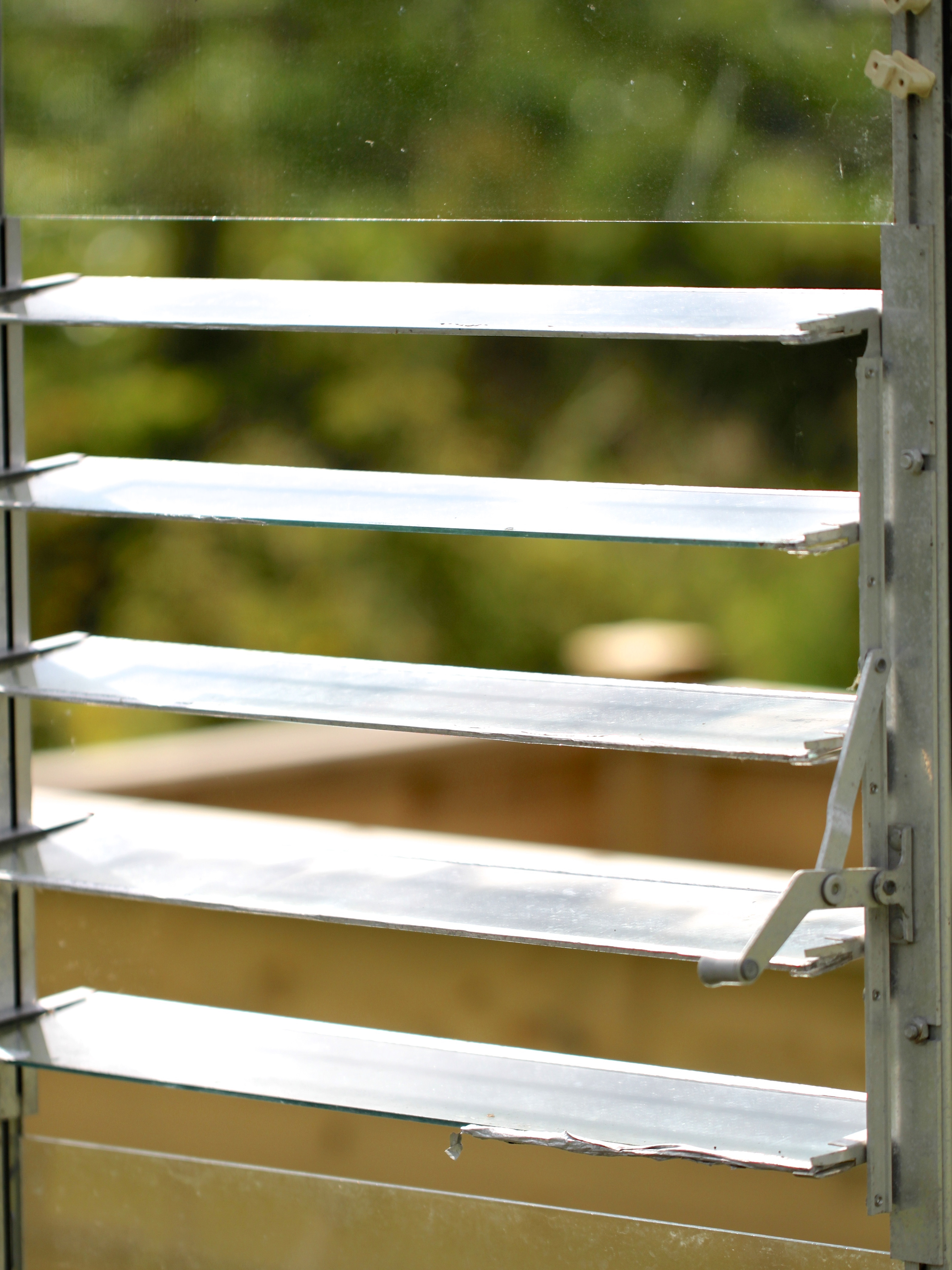 This little greenhouse is actually quite well ventilated. There is an automatically opening window in the roof and these vented glass panels on both sides. I am leaving the vents open throughout the night and every day I open the door and damp down the floor to increase the humidity. I am hoping for a good crop of tender vegetables from this 'new to me' greenhouse – which is full of memories of my father.
Whilst in the vegetable garden I thought I would give you a quick look at what is going on. Whilst a little 'off script' for a greenhouse review, almost all of these vegetables were started off in the greenhouse after Christmas, so I thought you might like to see how they are progressing.
I have not written about my vegetables for some time now and have had a few patchy years of growing. The vegetable garden has been something of a moveable feast for the last few years and is finally emerging as a space in its own right. I am feeling more positive about it and hope to have things back on track by next year.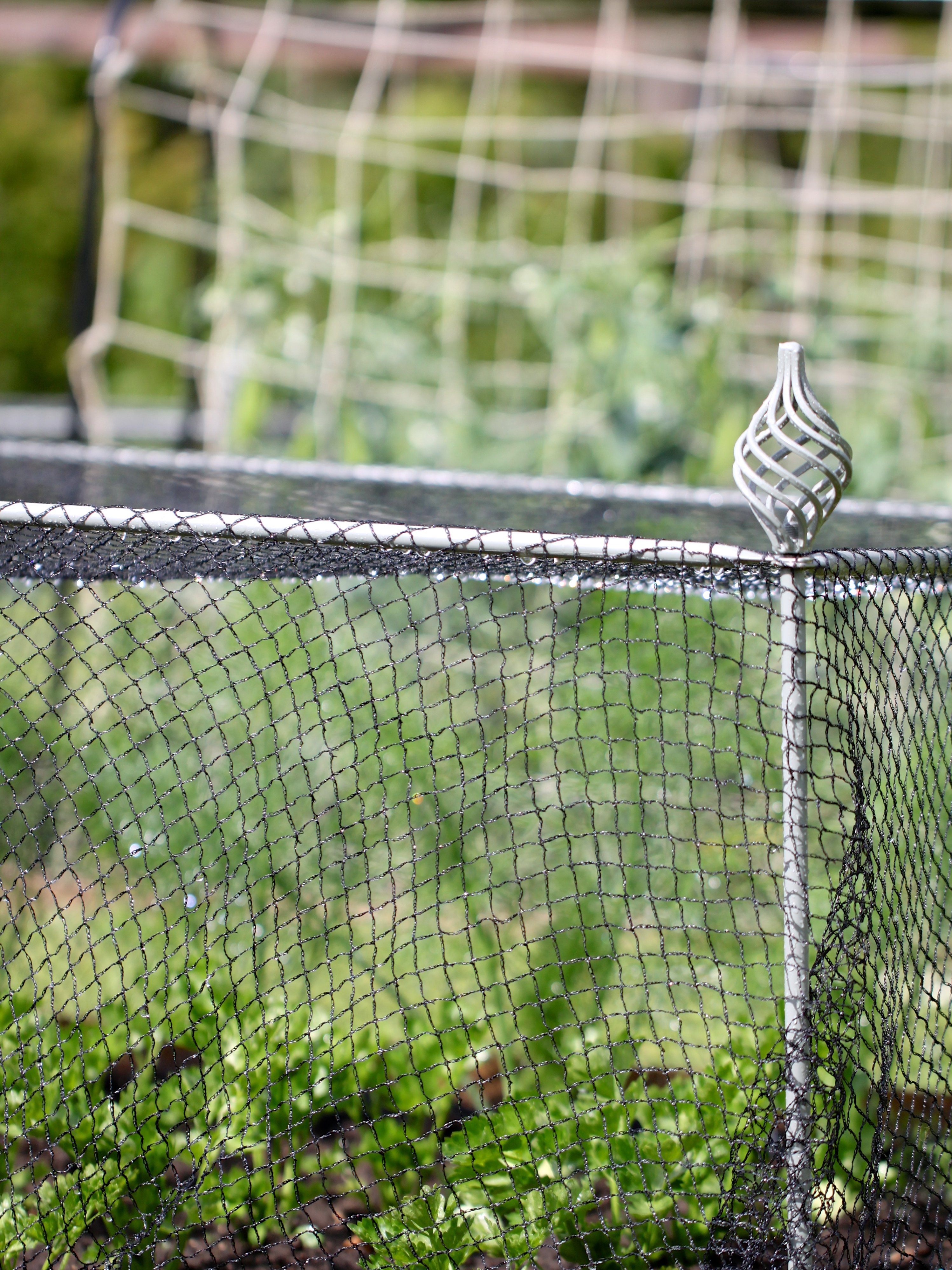 Since moving here I have been disheartened by the endless bird damage that my young vegetable plants have suffered and many attempts to thwart them have failed. I am now growing almost everything under these crop cages made by Agriframes and they seem to be keeping the birds at bay as well as looking rather beautiful in the garden!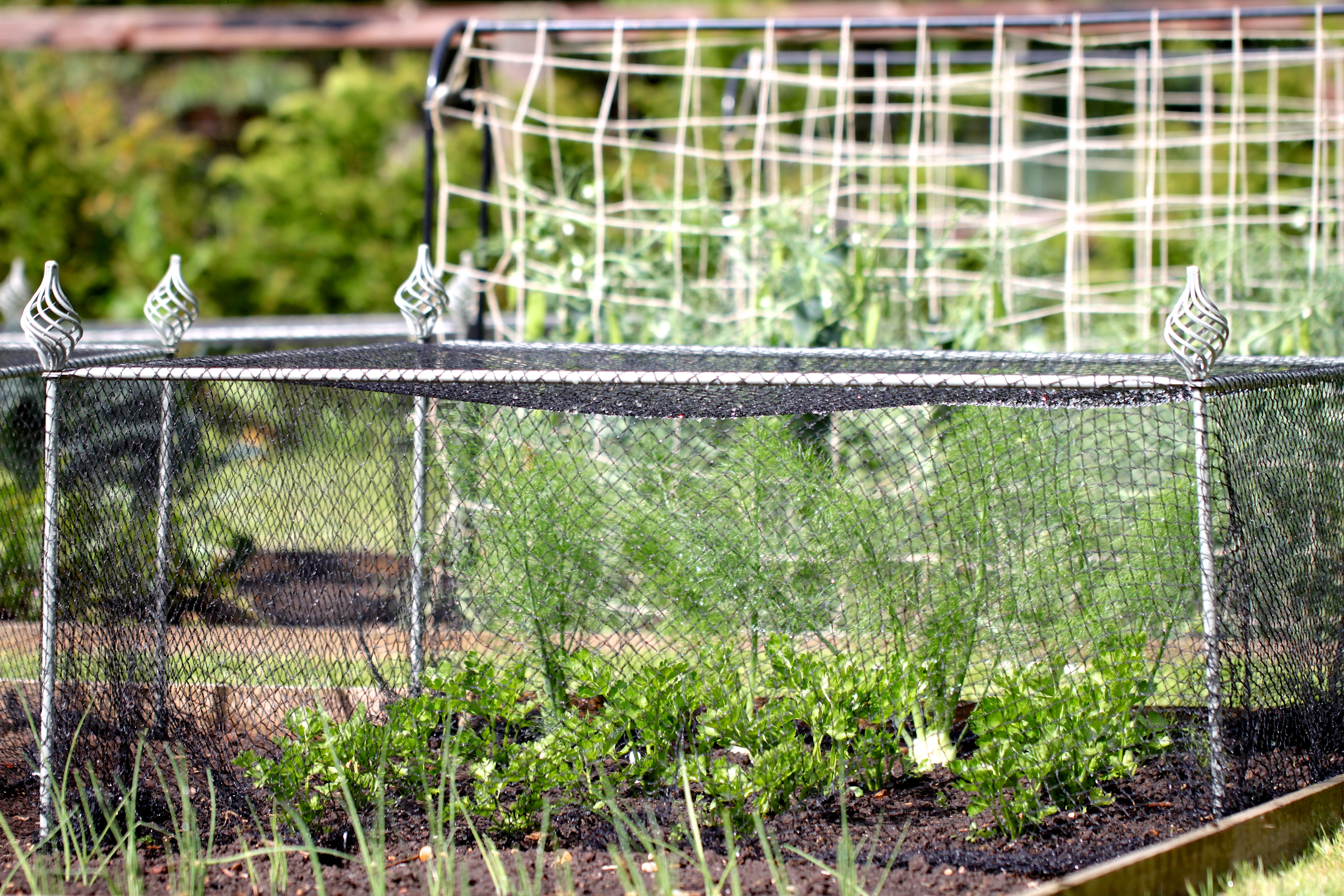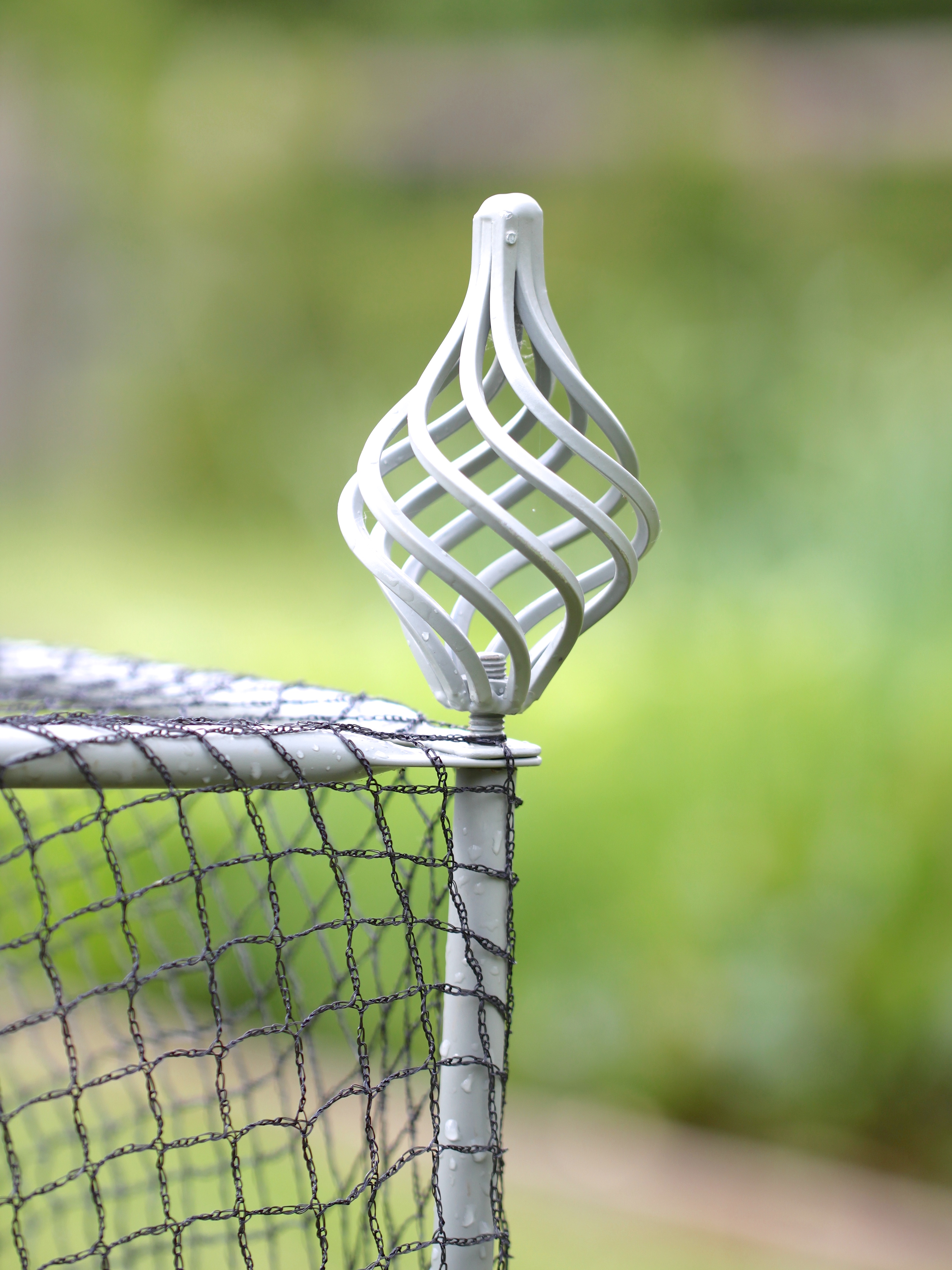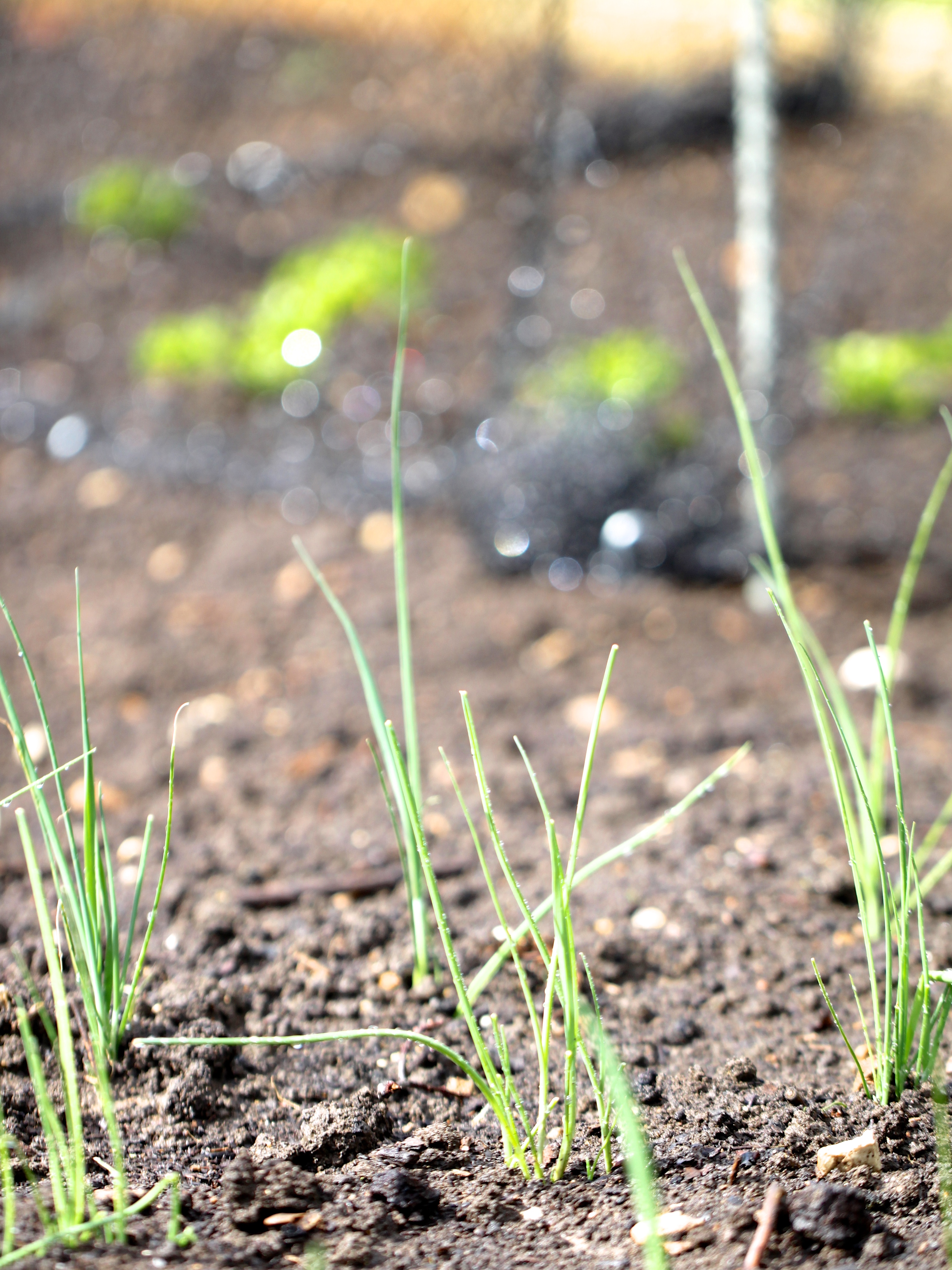 This week I have planted out these young leeks. I intend to harvest these as baby plants so am growing them in the clumps that they were sown in. The leeks that will be grown for winter harvests have still to be planted out. They will replace my early potatoes which we will be harvesting throughout June and will be planted in straight rows in the traditional way.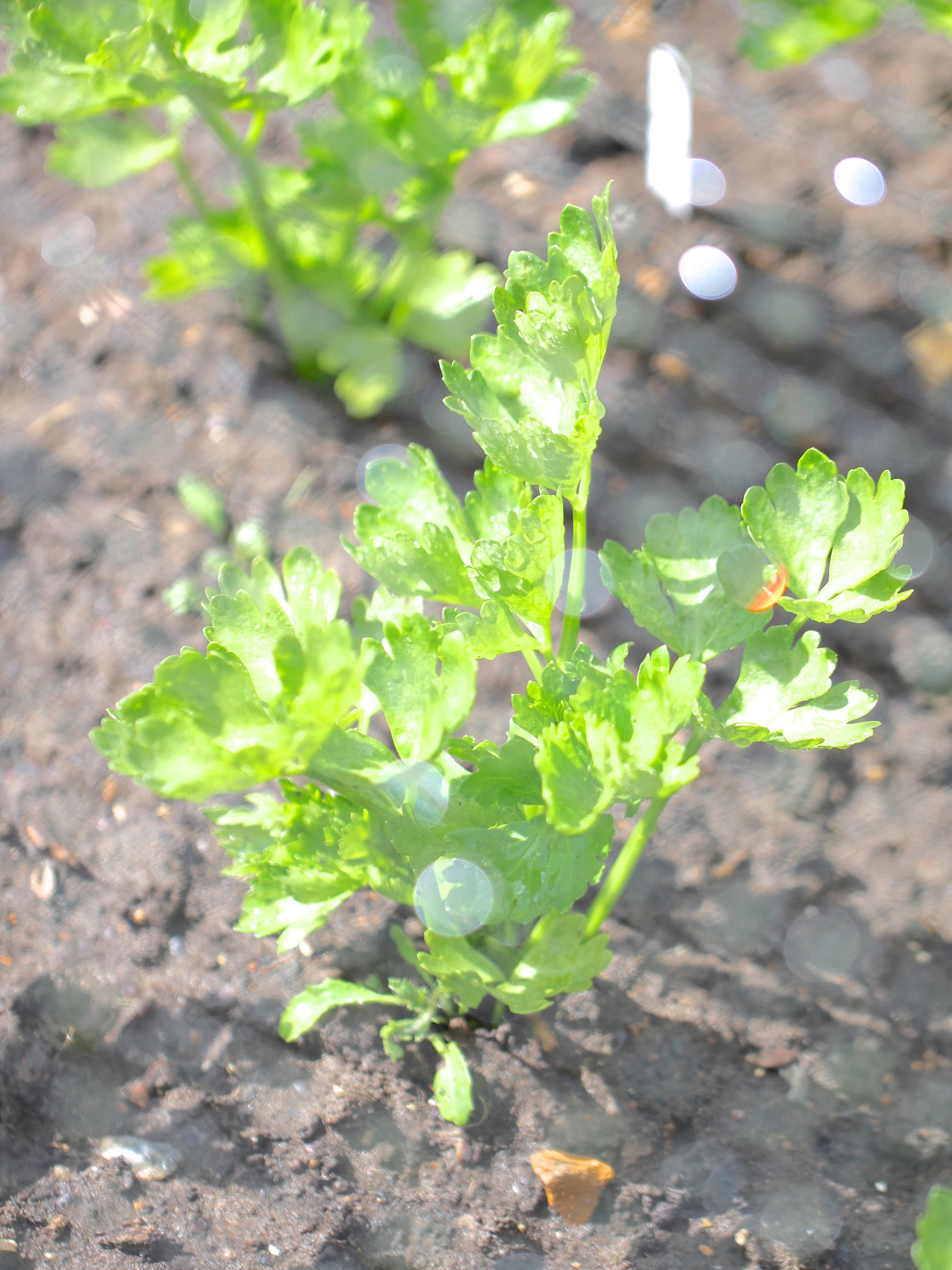 New to me this year is celery – I have never tried growing this before. This is a non blanching variety, so basically you just sow the seed and let it grow. Historically celery was one of those vegetables with a complicated growing regime and consequently I have always avoided it. As celery is a favourite of mine I am looking forward to seeing how it turns out.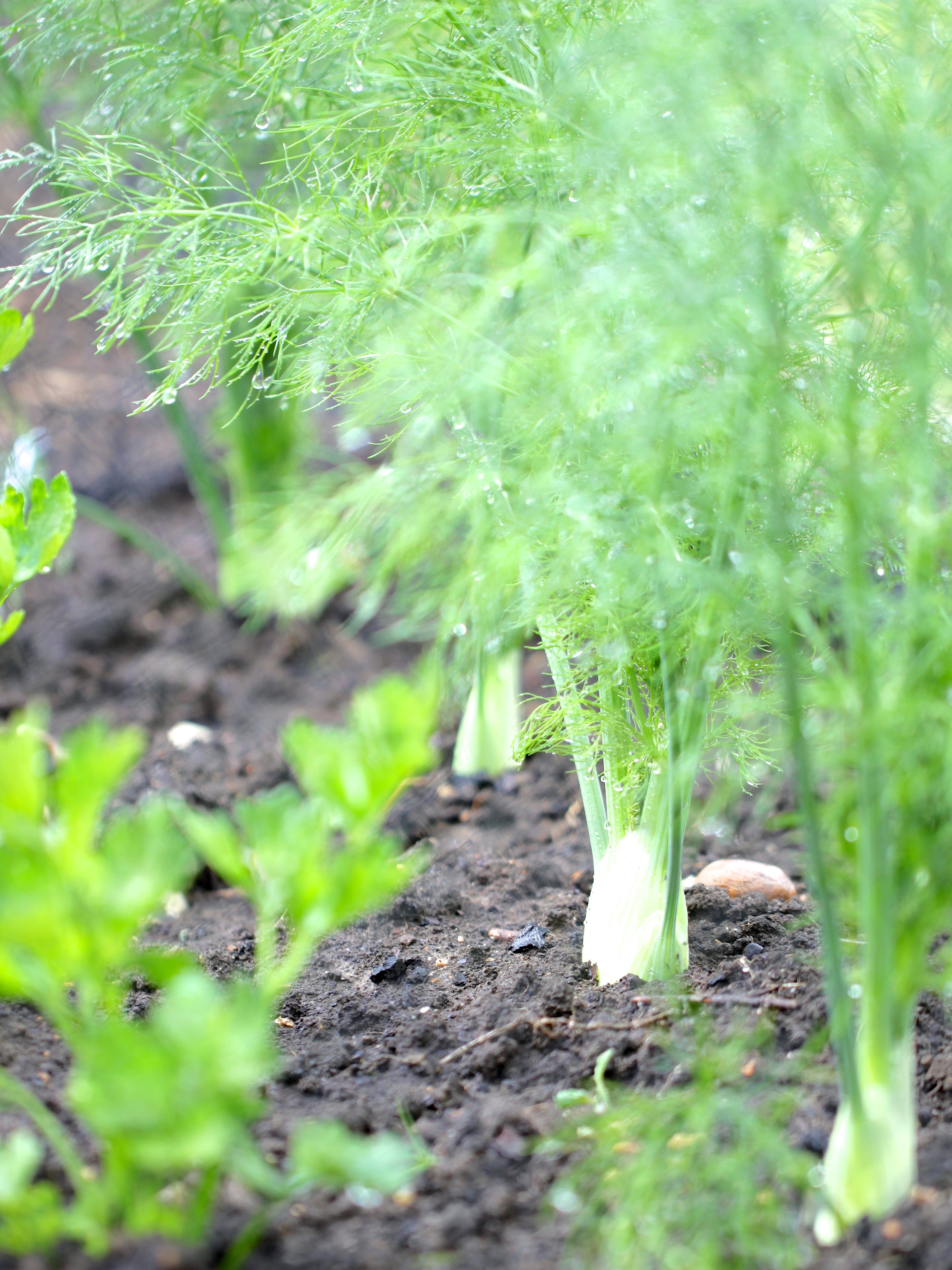 Florence Fennel is a very beautiful vegetable to grow. As well as being good to eat the feathery foliage is also a good addition to a vase!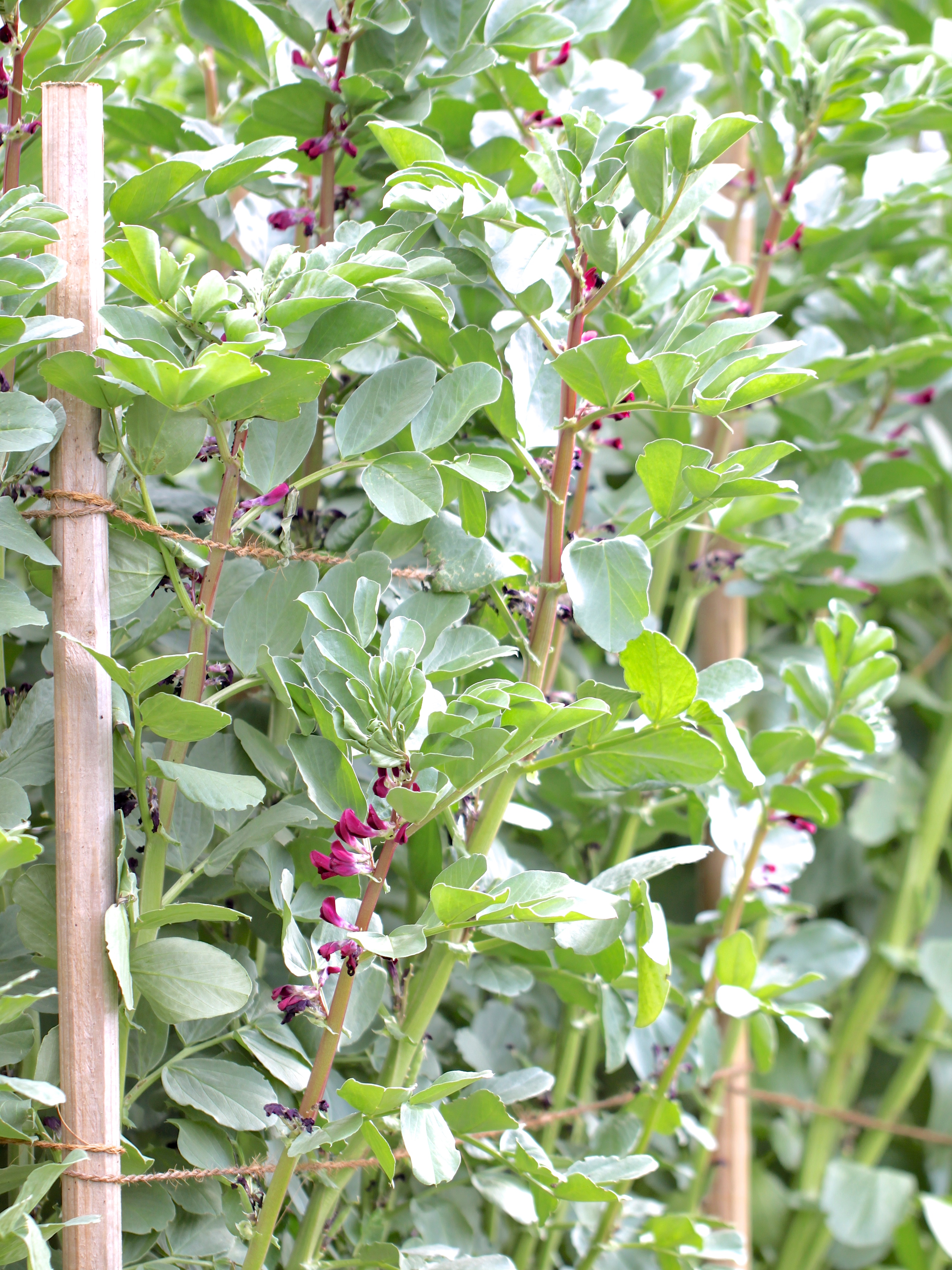 My broad beans are looking very promising this year. The October sown crop was lost to mice, but these plants were sown in the greenhouse in February and planted outside in March. The first tiny pods are now appearing, so I hope to be harvesting before the end of June. I always pick broad beans whilst the beans are still small and what we do not eat straight away will be frozen for use later in the year. The variety I am growing this year is called Crimson Flowered from Seeds of Distinction.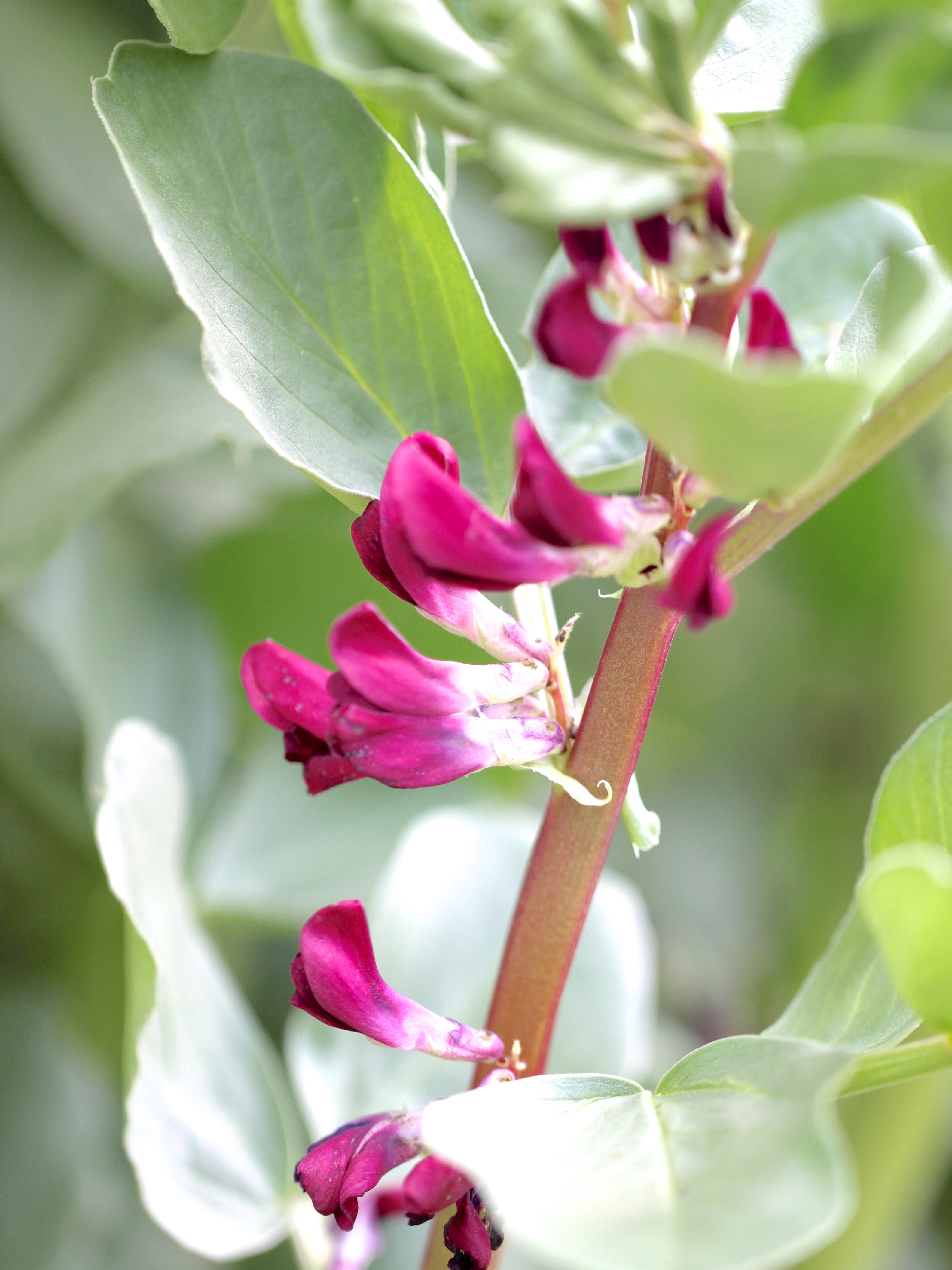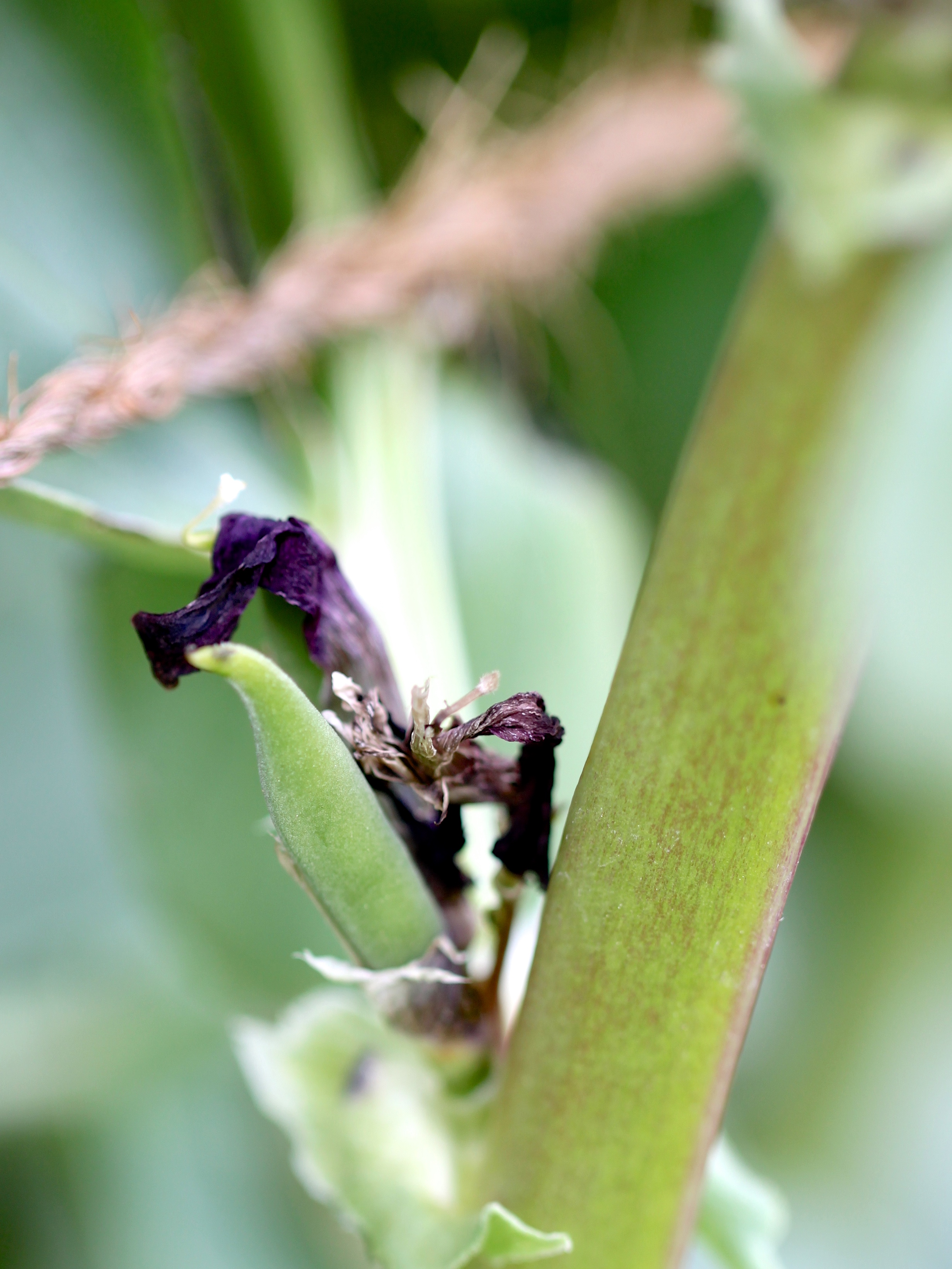 I have just planted out the first crop of runner beans, which I hope will be producing in July. I have another crop germinating in the greenhouse and will sow a final crop for late beans just before we leave for our summer holiday. I prefer to have fewer plants sown successionally than to grow lots and have a glut to deal with. Also growing with the climbing runner beans are sweetcorn and squashes, but these are too tiny to photograph this month.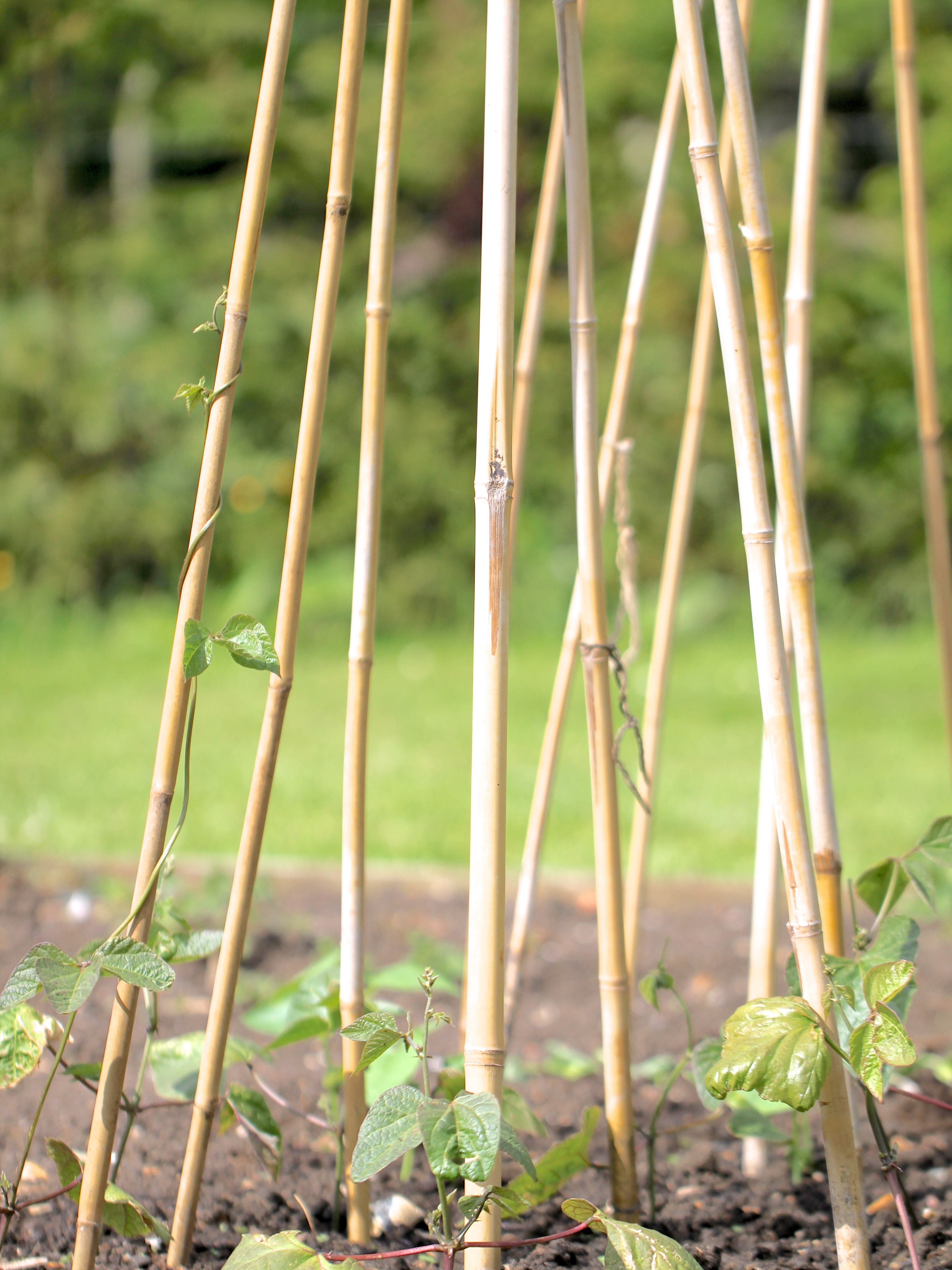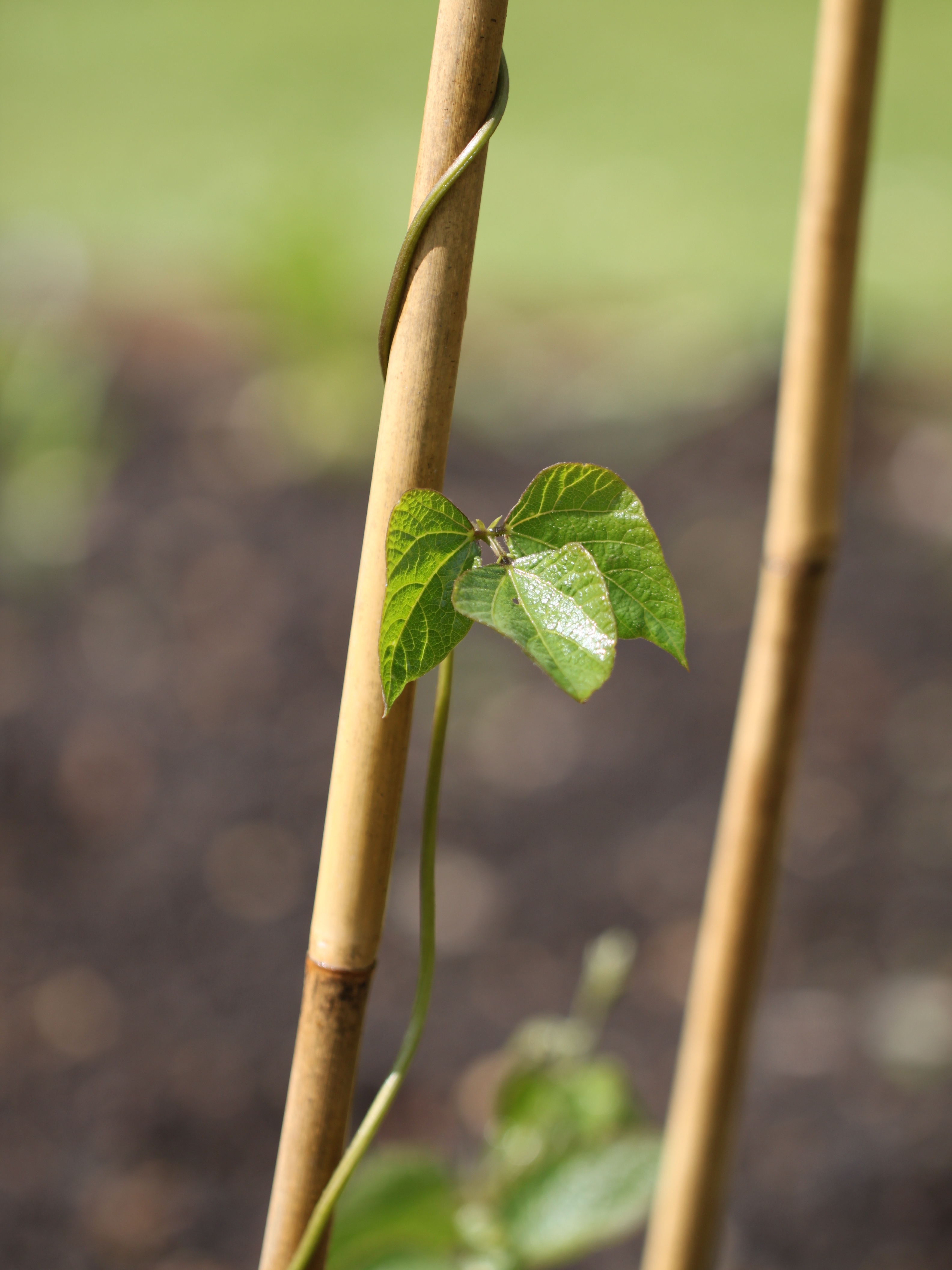 The peas sown in February and planted out at the end of March are full of pods. Most of these will be eaten (by me – growers privilege!) raw in the vegetable garden or make their way into salads later this month. I plan to remove these plants before our holiday and re sow these frames with sugar snaps and mangetout varieties to produce a fresh crop later in the summer.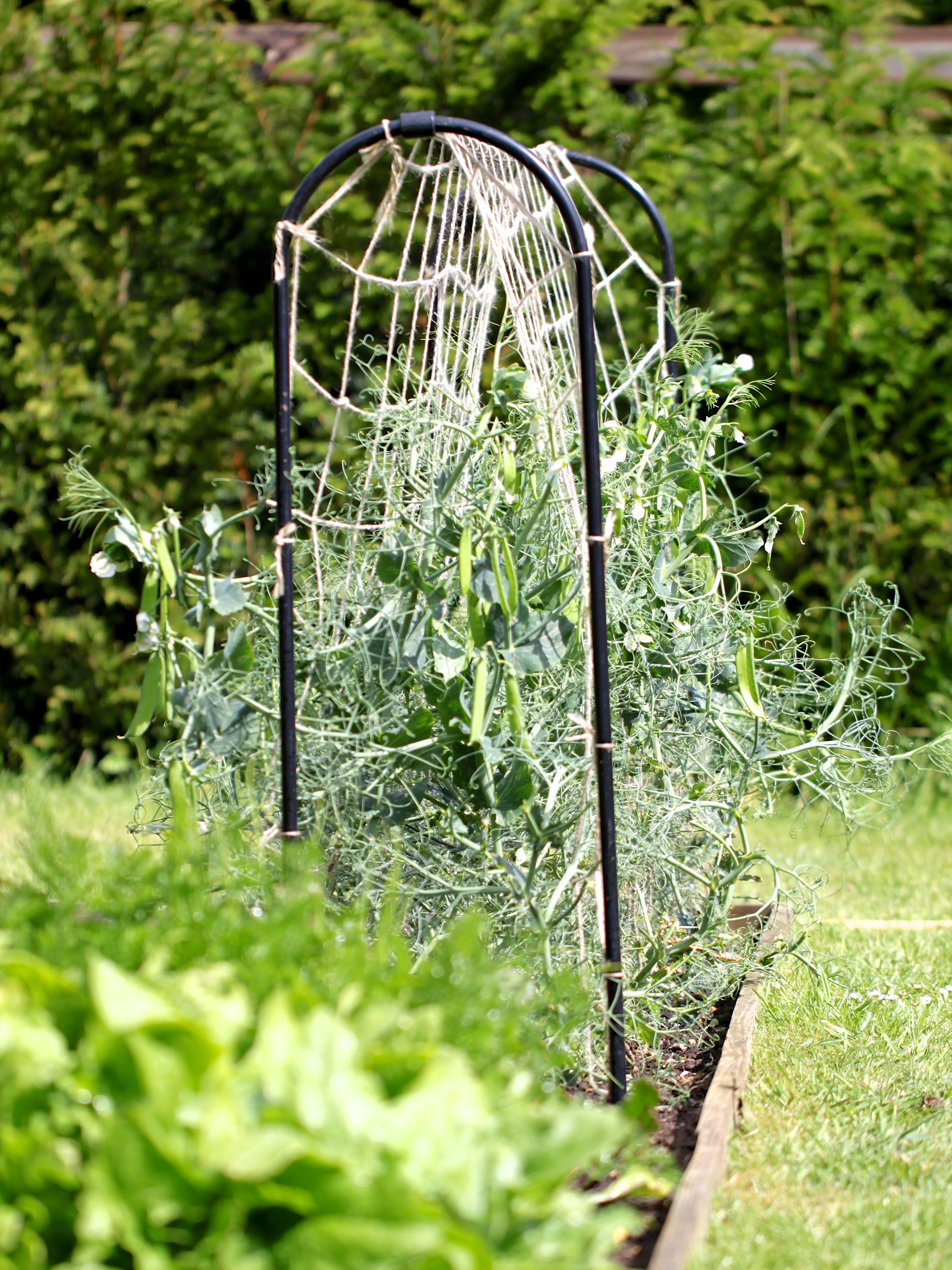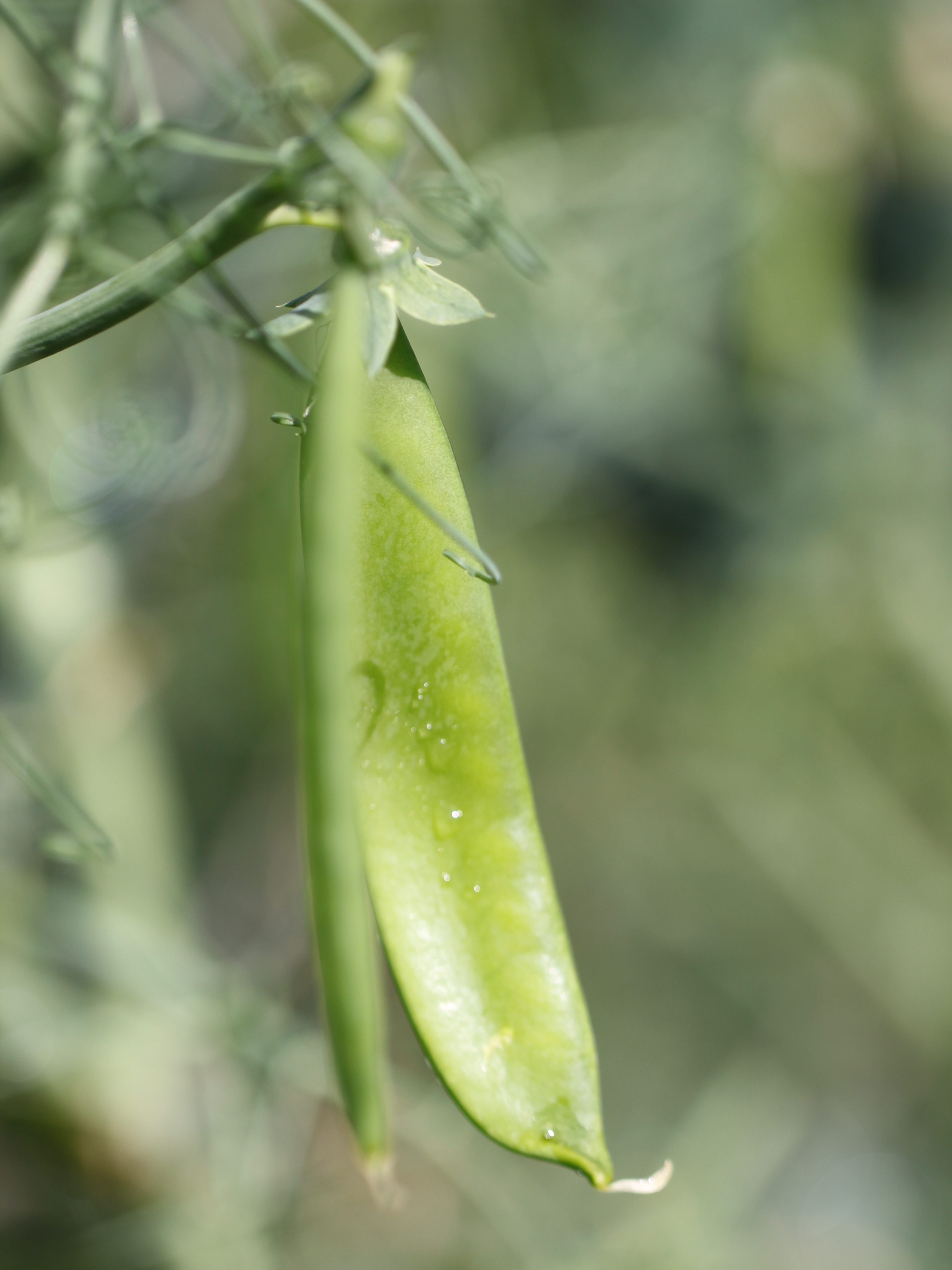 These red onions should be ready to harvest by early July.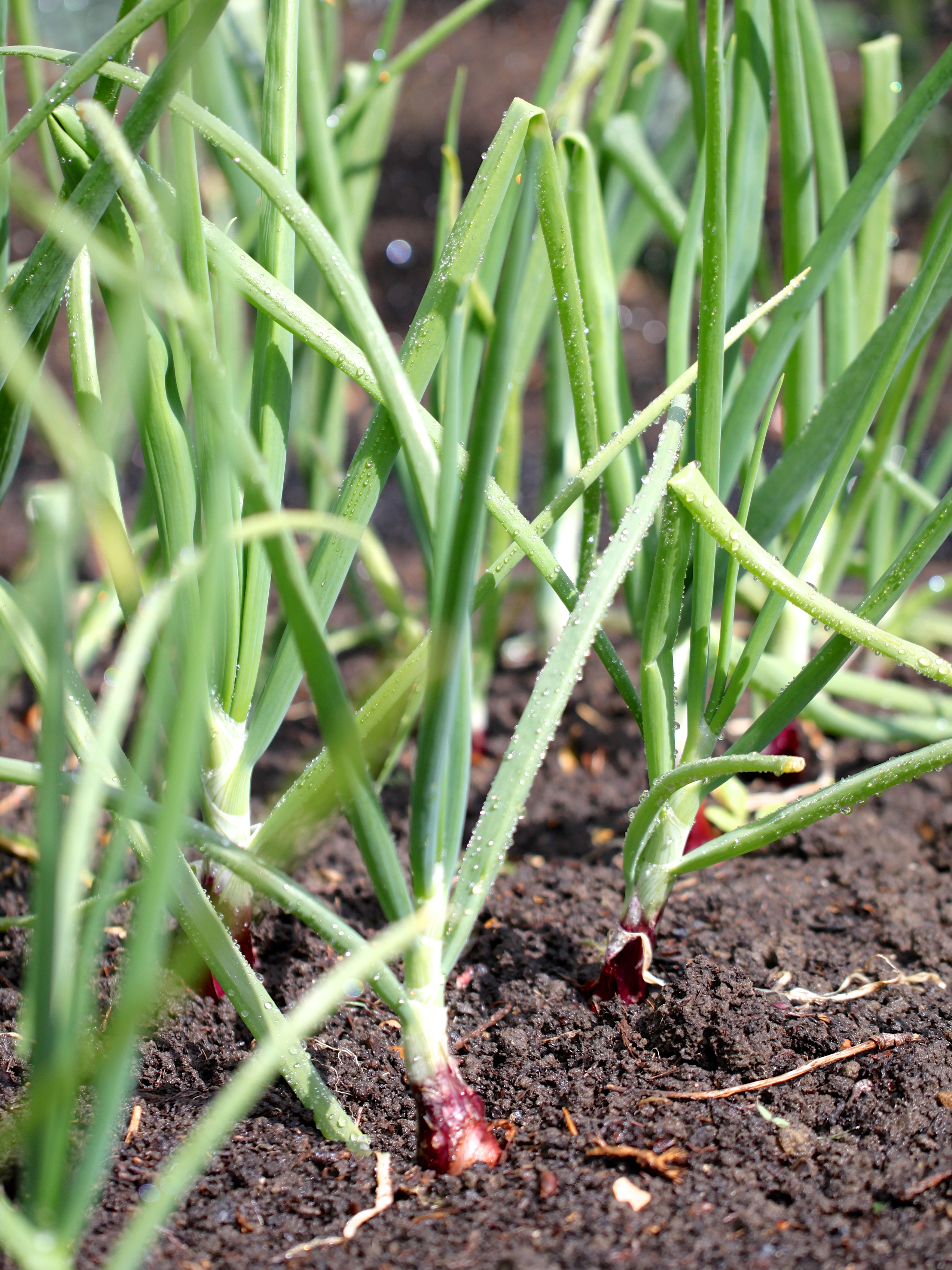 The last of the winter chard and kale is still producing a few leaves, but the chard is bolting and the first signs of insect damage can be seen on the kale. These crops are at their best in the cooler months and I have sown some fresh seed for autumn and winter leaves.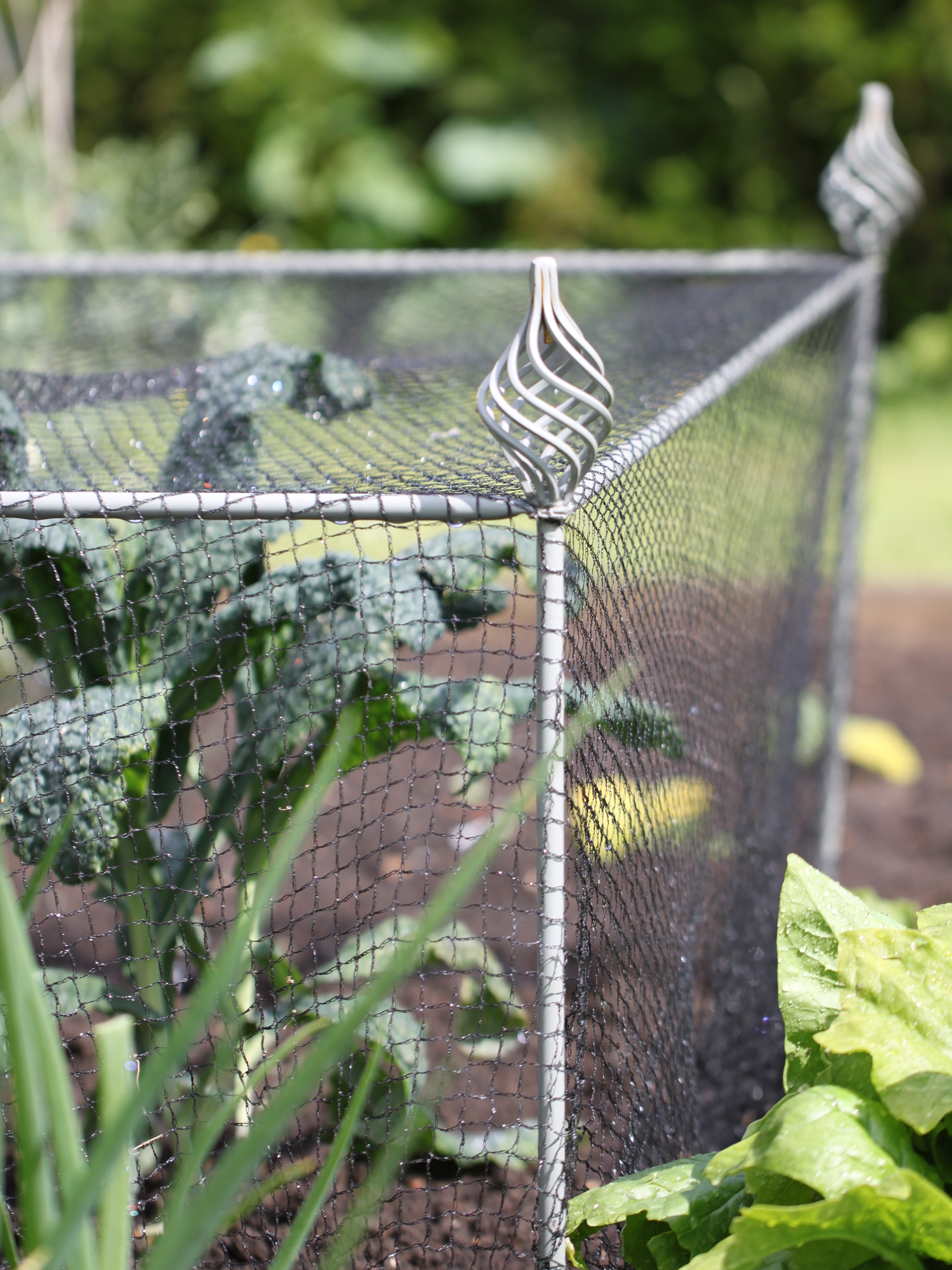 The first beetroots should be ready to eat in a few weeks time. These were direct sown in late March, along with spring onions, carrots and spinach. I plan to do another sowing of all these crops later this month for late summer and autumn eating.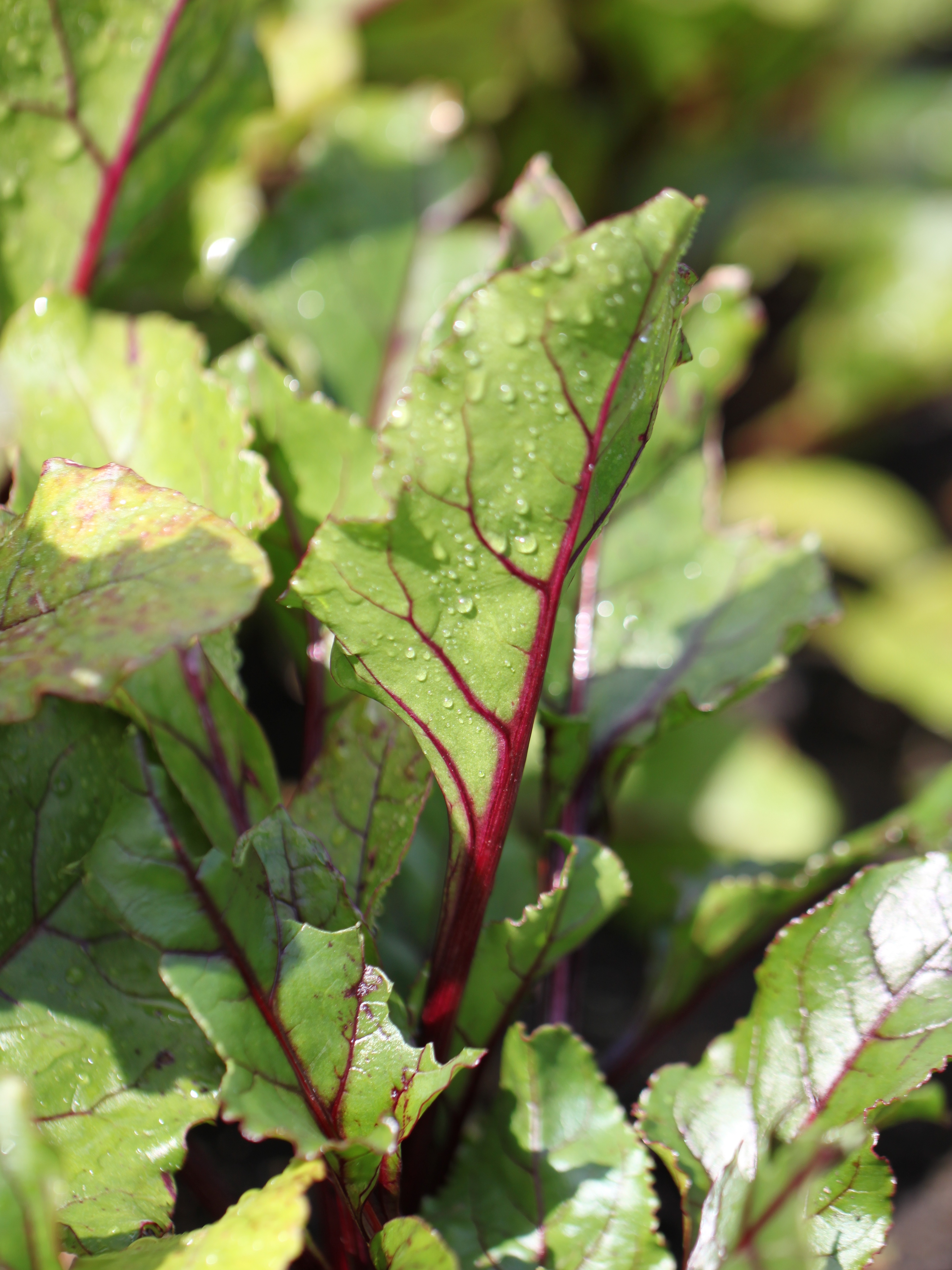 The spring onions are ready to eat.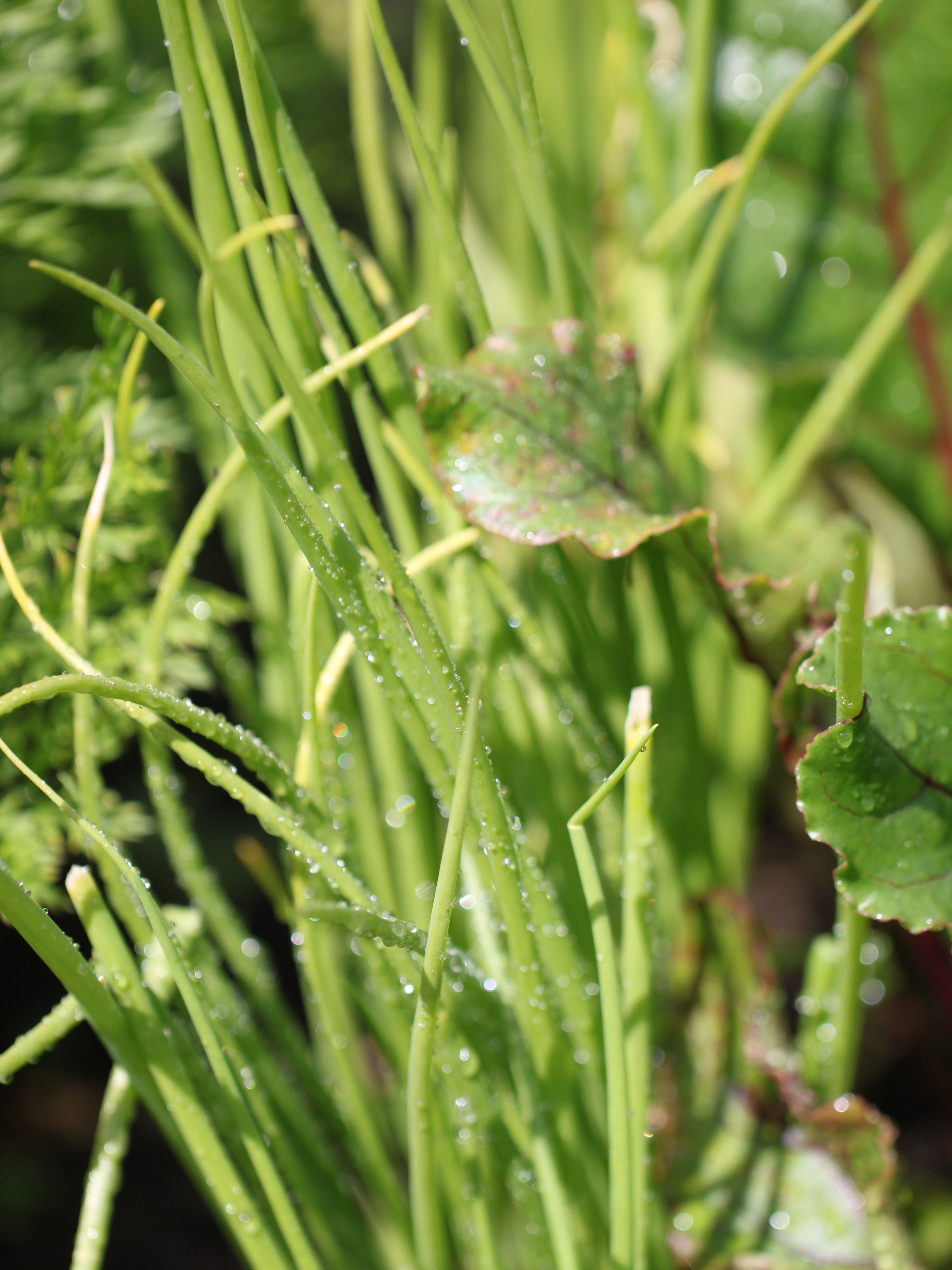 The carrots are looking very healthy!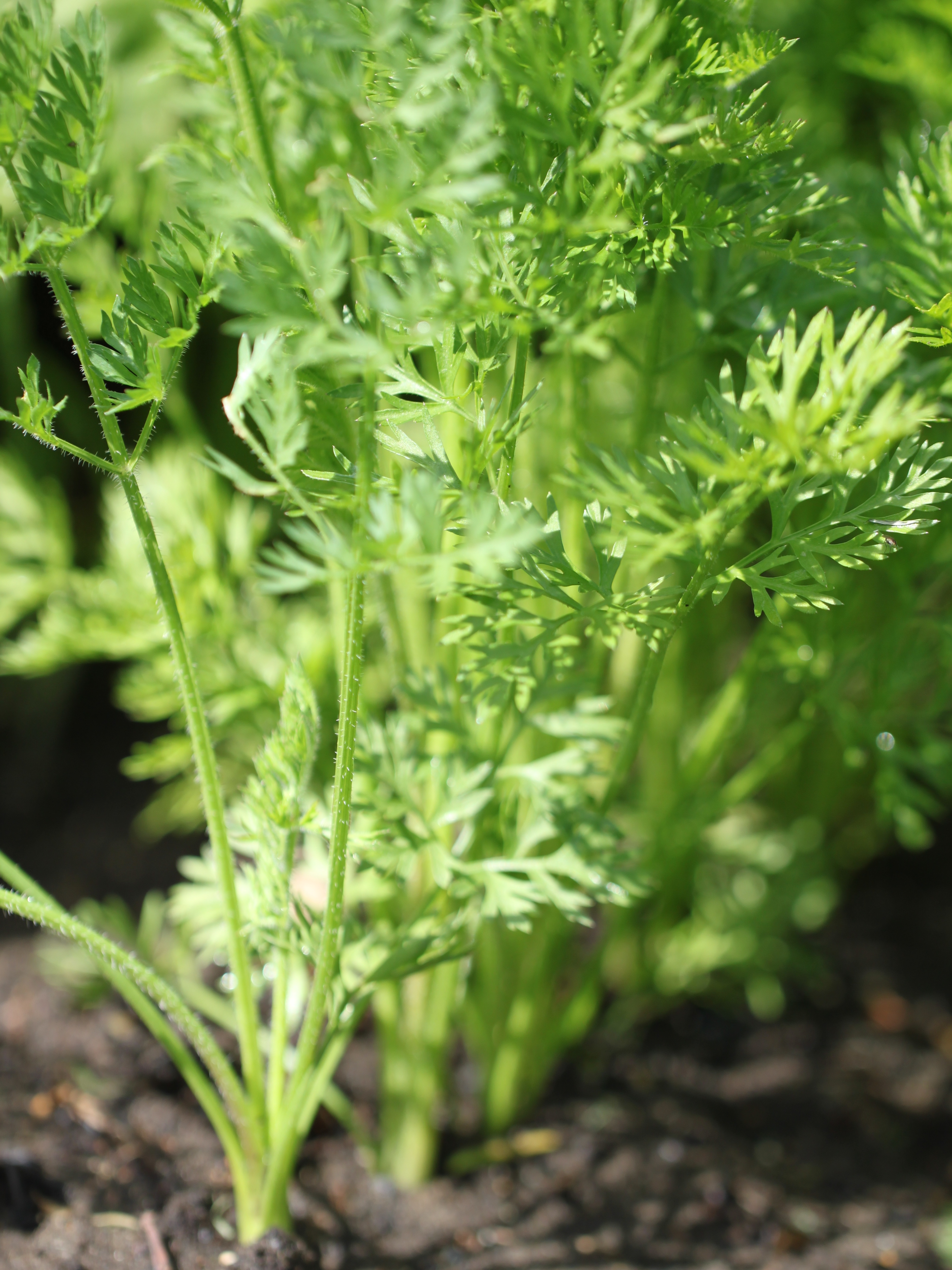 The sweet pea frame is not yet covered with flowers, but the first flowers are just appearing lower down the netting, so it will not be long before the plants are making their way to the top of the netting.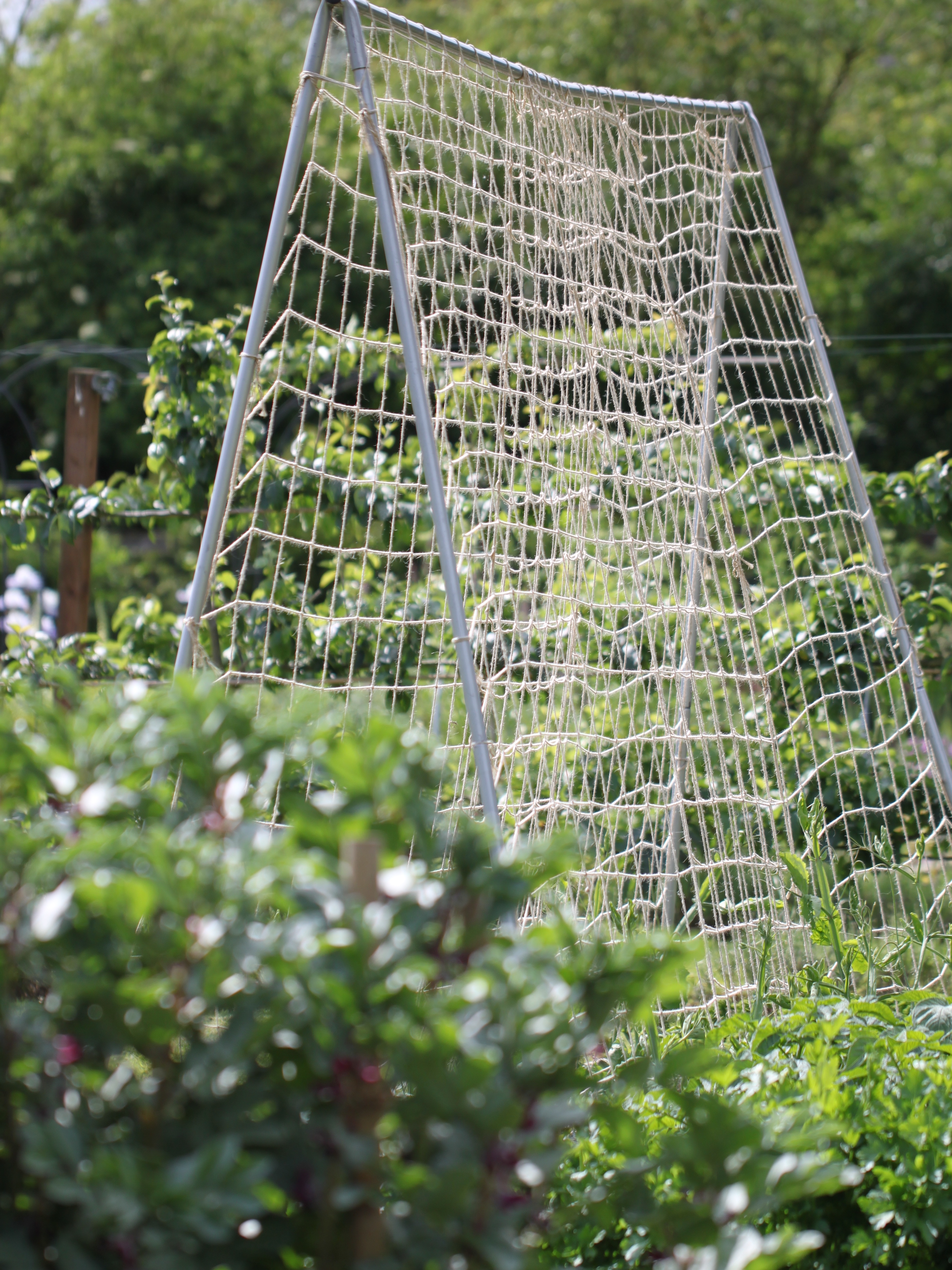 Growing with the sweet peas are early potatoes and parsnips for the winter. We are just eating the potatoes grown in bags in the greenhouse (mentioned at the end of my March Cutting garden post) – in just two months they have provided quite a generous crop of small new potatoes. We will start lifting the outdoor grown potatoes next week as I want to use them before they grow too large. Gardening wisdom says to dig potatoes after they have flowered, but I find that they have grown too large to use as new potatoes by then. I like to have my first earlies out of the ground before the end of June and I will use the empty space to plant the winter leeks in.
I hope that you have enjoyed reading my combined greenhouse and vegetable garden review this month. Please do leave a link if you are writing a greenhouse review for your blog – I love to have a look at how others use their greenhouse space!
I am very sorry, but there will not be a Greenhouse Review in July as we will be away. The dogs are staying at home though and the garden is being well looked after in my absence, so hopefully I will return to newly germinating biennial seeds and lots of fresh vegetables. The Greenhouse Review will return in August.