Welcome to this weeks in 'A Vase On Monday', when I am linking up with Cathy at Rambling In The Garden to join in with her challenge to find something from the garden to put in a vase every week.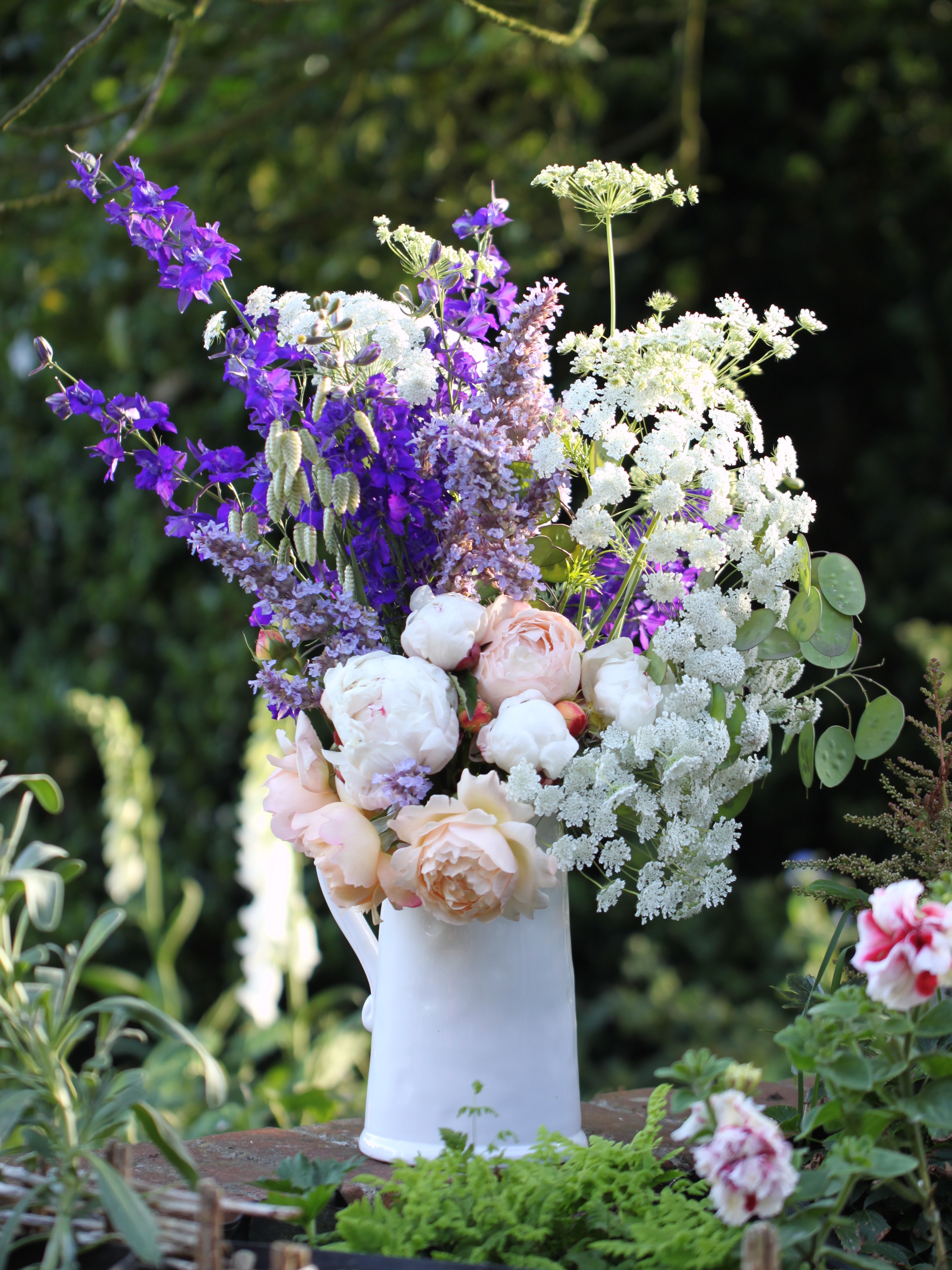 I have to start this week with a big apology – I am very conscious that I have been ignoring my blog to the point of neglect over the last two weeks – I am sorry if I have missed comments that you have left and I feel very bad for missing this months Cutting Garden Review. The truth is that I have been so busy over the last month that I just have not found the time to sit down and write or keep up with any blog reading – for the first time in the last few years I have been offline on an almost constant basis.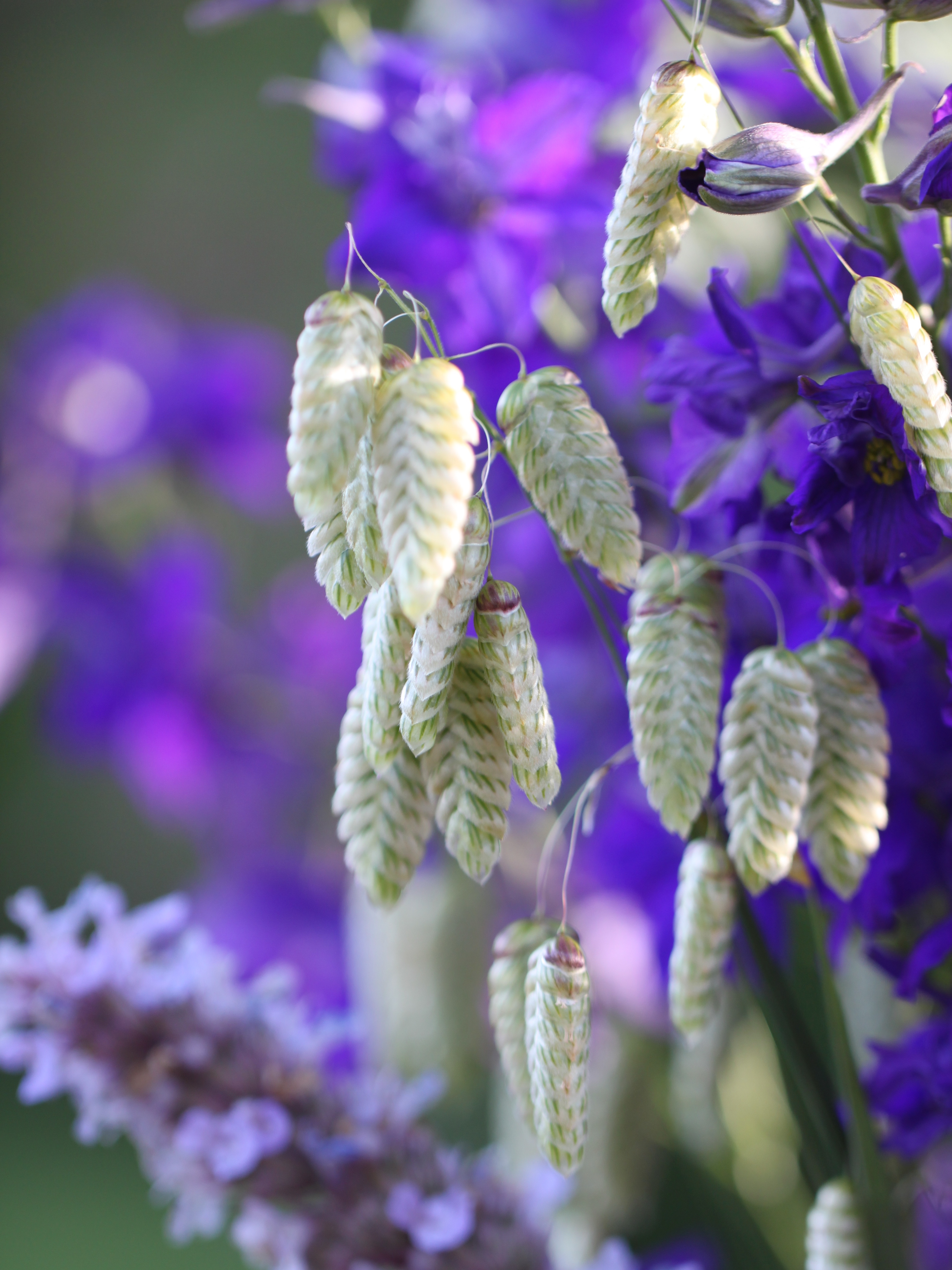 June has been a lovely but very full month. There have been the big events – Ascot and a midsummer opera, garden visits (including the lovely Spencer's Garden and Peter Beales Rose Garden), lots of lunches and dinners and coffees with friends as well as the usual rounds of gardening, cooking and laundry. I have lots of photos on my computer and just need a few hours to sit down and write my planned posts.
You can see from my vase that my garden is coping with my neglect – all my lovely seedlings planted what feels like just a few weeks ago are bursting into flower. The quaking grass is finally doing its shimmering rustling thing in the borders and I have masses of stems of larkspur to choose from, as well as all the beautiful romantic roses.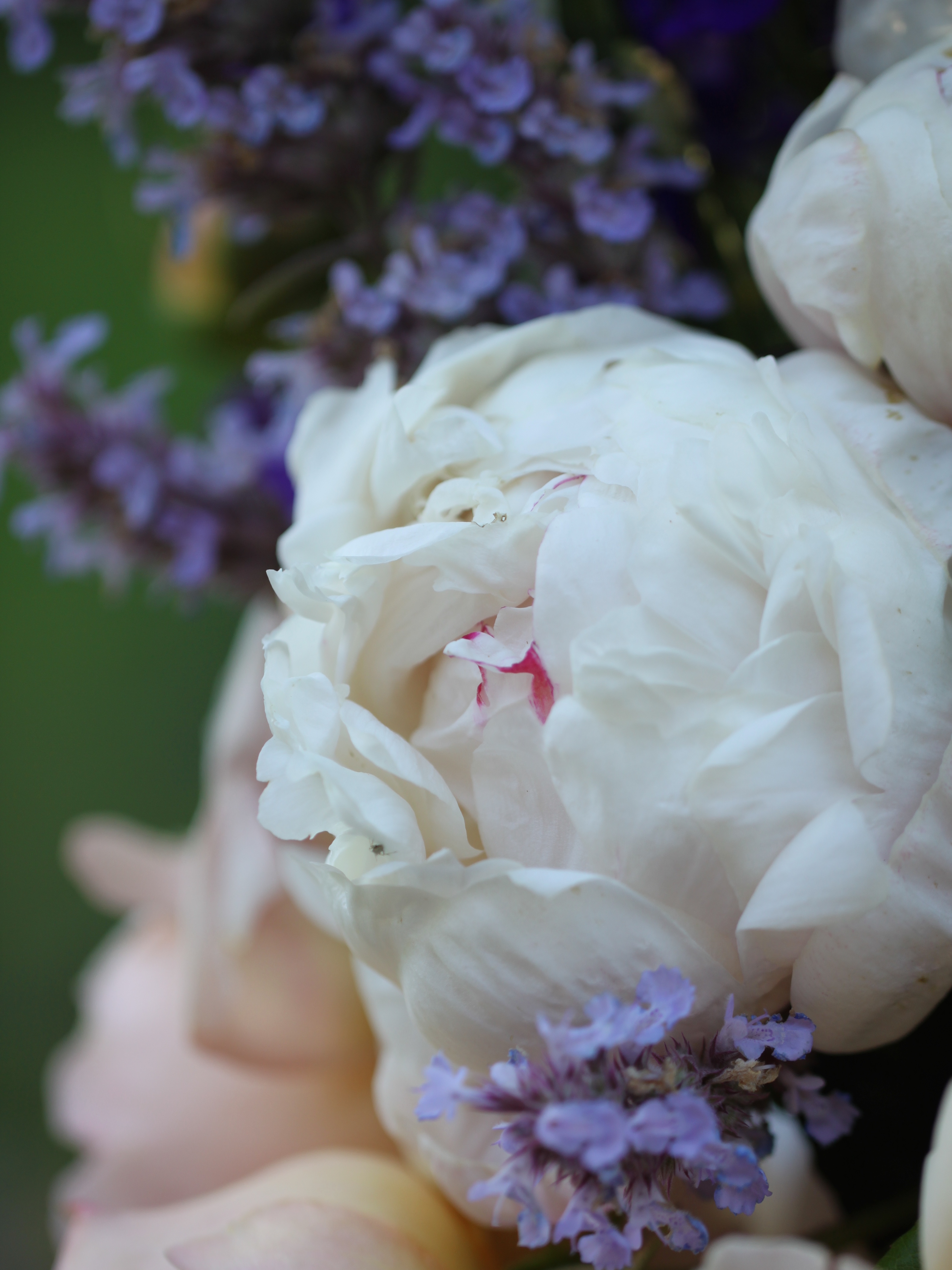 My peonies have almost finished for another year (very sad face!) – this weeks high temperatures will finally put an end to them. I just managed to squeeze a last bloom or two into this weeks vase, along with the roses.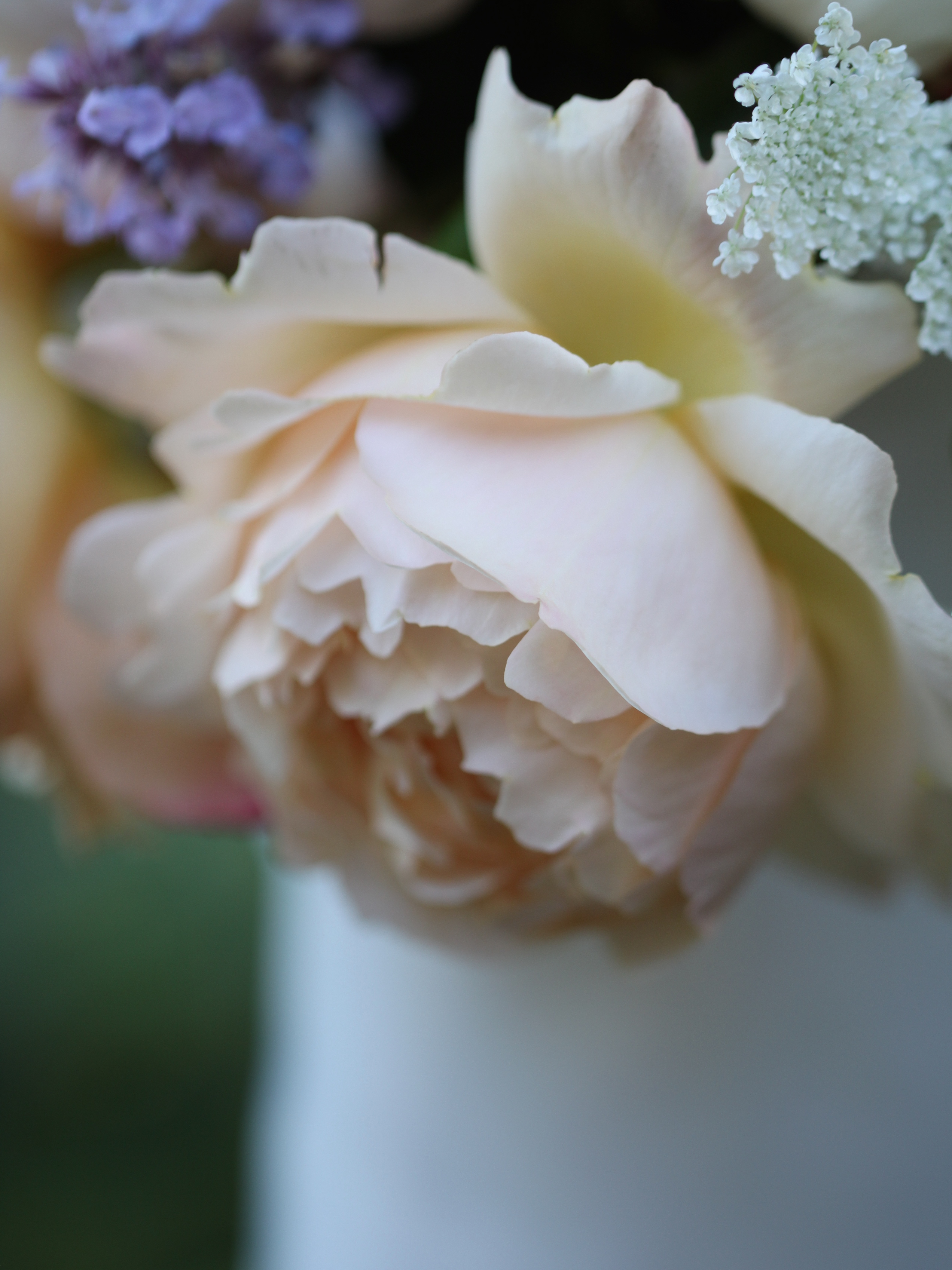 This David Austin rose Wolverton Old Hall is looking stunning this week. The gentle apricot rose is my current favourite shade.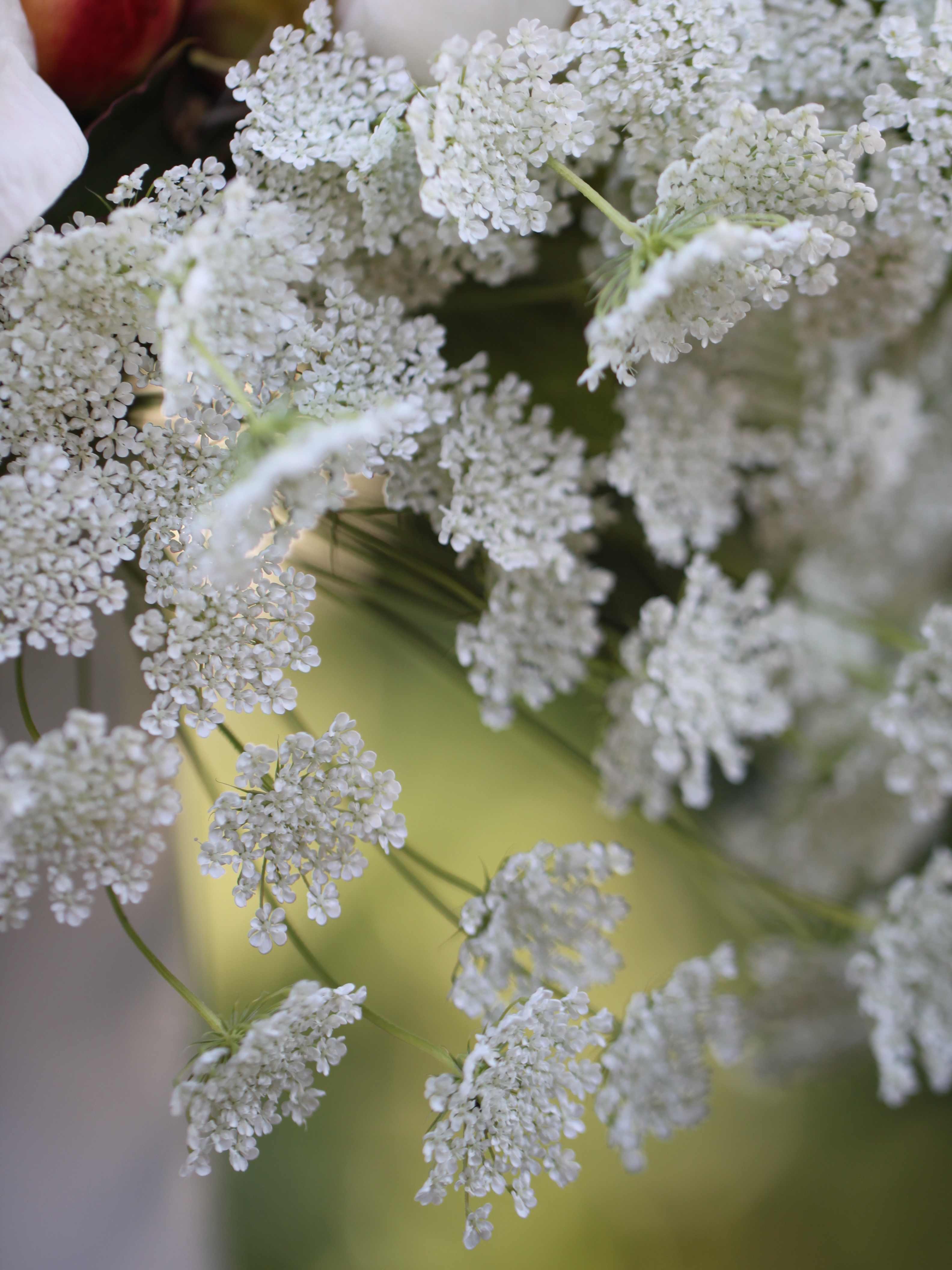 The ammi has been magnificent this year – the lack of rain has meant that its towering height (nearly 2 metres in places) has not resulted in its collapsing over the borders. It is a sea of shimmering white floating over all the other flowers – even the tall larkspur.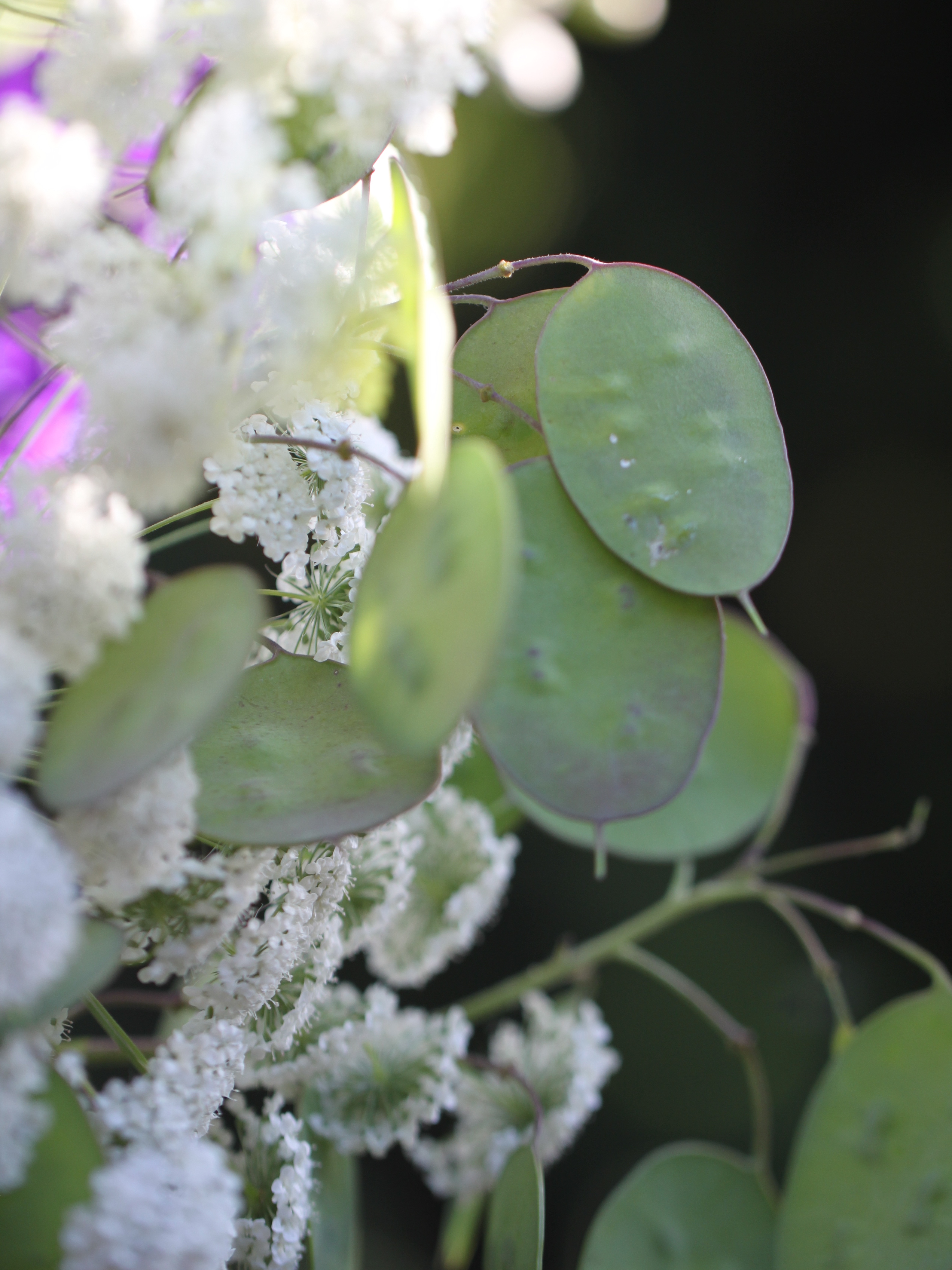 As well as the quaking grass I added a few stems of honesty seeds for some texture to this weeks collection.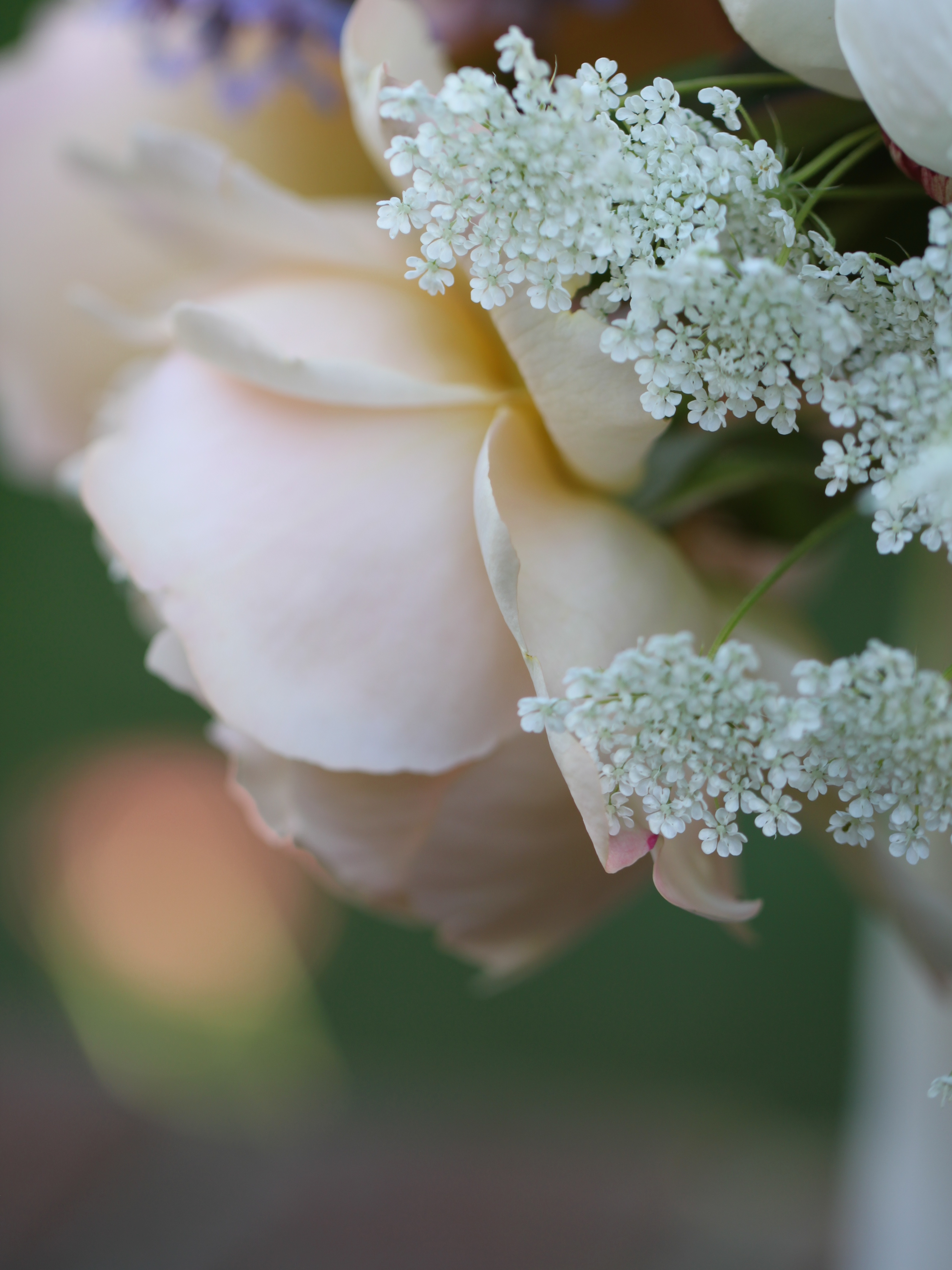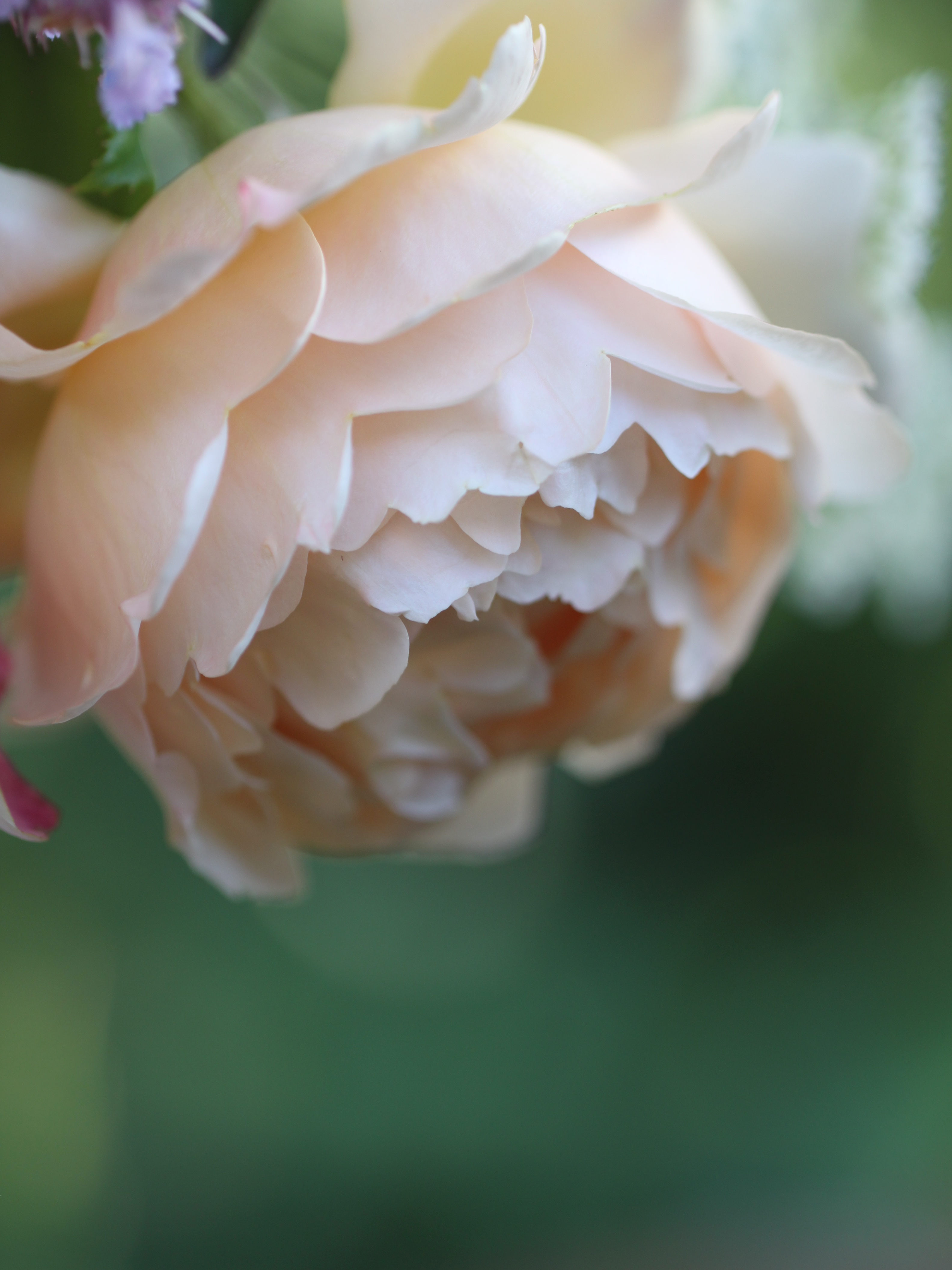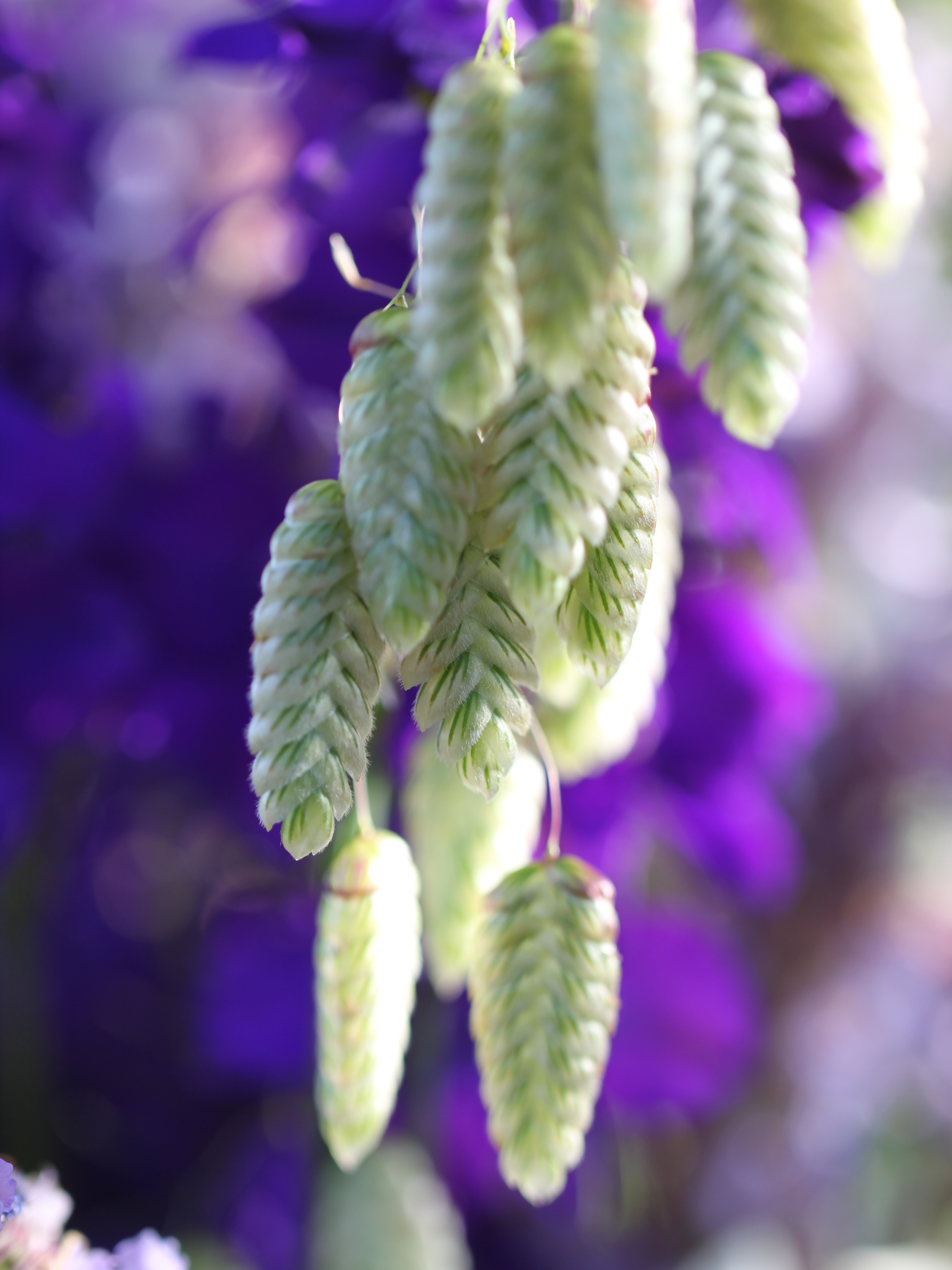 As I write I am surrounded by our holiday preparations – this week we are flying to California for what should be an amazing family road trip. We have three weeks of mountains, beaches and city sightseeing ahead of us and of course I am very excited. I do fear, however, that I must be the world's worst vacationer – I find it so hard to leave my little piece of paradise! As I gathered my blooms for a quick vase tonight I could not help but feel sad at saying goodbye to all my lovely flowers. Much will have changed by the time I return and I hate to miss anything at this time of year.
The dogs are staying at home and being joined by their great friend for the holiday (my poor little cat will have to go to the cattery though as she does not cope well when all three dogs are together). The garden will be well looked after in my absence and there is much to look forward to on our return – not least the dahlias which are already full of buds.
We have a very full itinerary planned, so I am not making any promises about blogging whilst we are away, but I will pop in if I have a moment and certainly hope to be posting photographs on Instagram if anyone wants to follow our trip.
My blogging will return to normal in August when I will be back with more Monday vases and the Cutting Garden and Greenhouse Reviews. Last week I had the pleasure to finally meet Cathy and her lovely husband – it was so good to put a face to Rambling In The Garden and have a good chat about all things flowery. I do hope that you will pop over and have a look at what she and the others have made from their gardens this week!