At the end of July I enjoyed a lovely trip to London with a friend to visit Kew Gardens and the renowned Petersham Nurseries in Richmond. I have already shared my photos and thoughts on Kew with you here. Today it is the turn of Petersham Nurseries.
Petersham Nurseries is possibly the destination for Londoners seeking a slice of stylised country life and lunch in a Michelin star restaurant. It describes itself as 'a tranquil oasis and seedbed of inspiration'.
My first recollection of my visit to Petersham Nurseries was that, if you are new to Richmond as I was, it is not that easy to find. After a few false starts we hopped on a bus outside Kew Gardens and alighted, as instructed by the driver, on a road with no obvious sign of a Nursery. Popping into the nearest pub we were told to turn right at Church Lane – a genuine lane that seemed very narrow for the entrance to such a renowned destination. After a short walk down the lane and past the church we did indeed come upon the Nursery and thanked our lucky stars that we were on foot as parking seemed somewhat limited. Set so far off the main road and overlooking meadows complete with cows this did seem a very tranquil setting, especially coming from busy Richmond.
Once inside we were enveloped in the Petersham Nursery experience – a world away from the hustle and bustle of Richmond town centre. Petersham Nurseries is a true foodie destination, a garden centre and a lifestyle shop – all rolled into a stylists dream.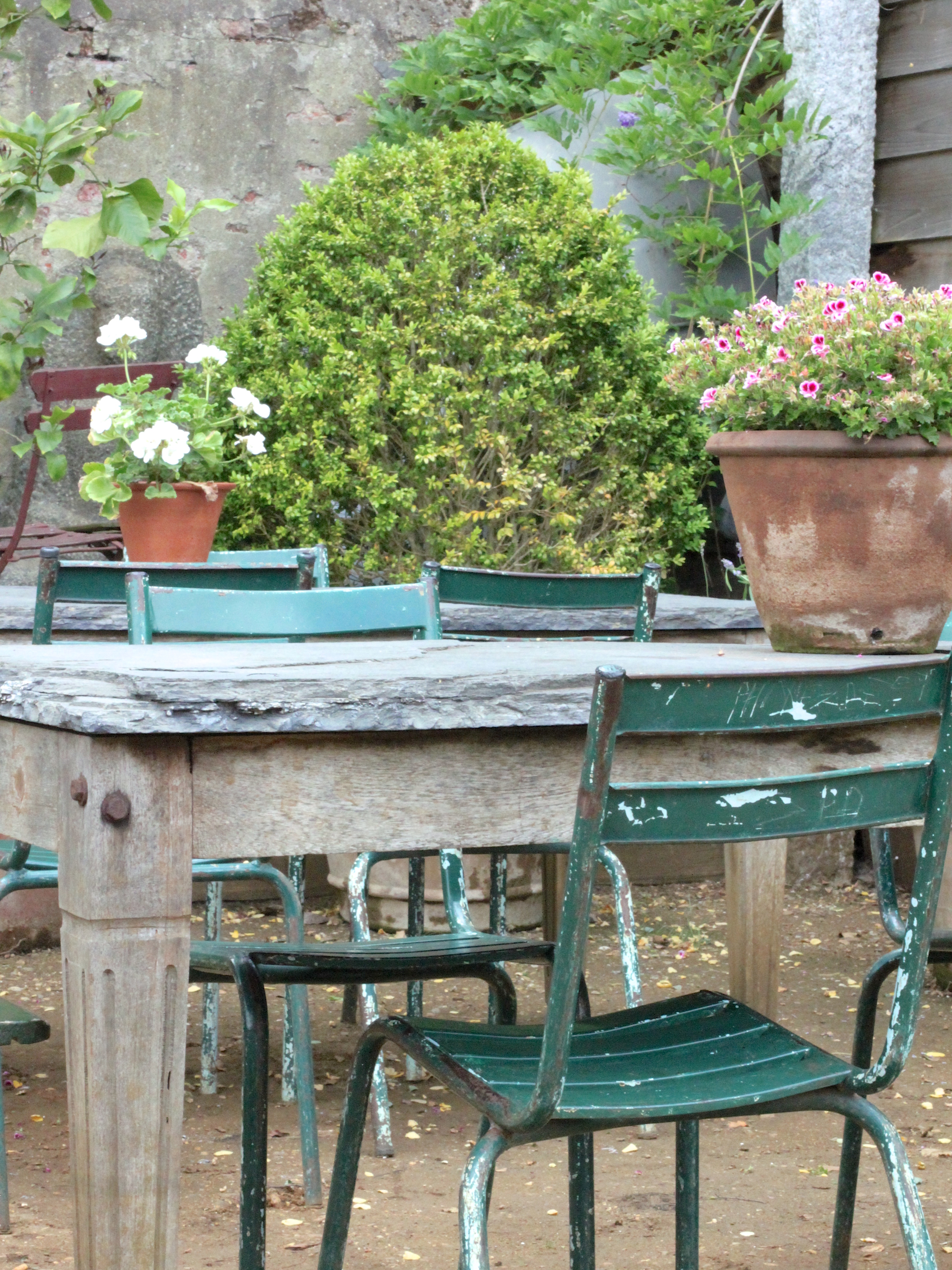 Wobbly chairs and rustic tables are the order of the day for the diners.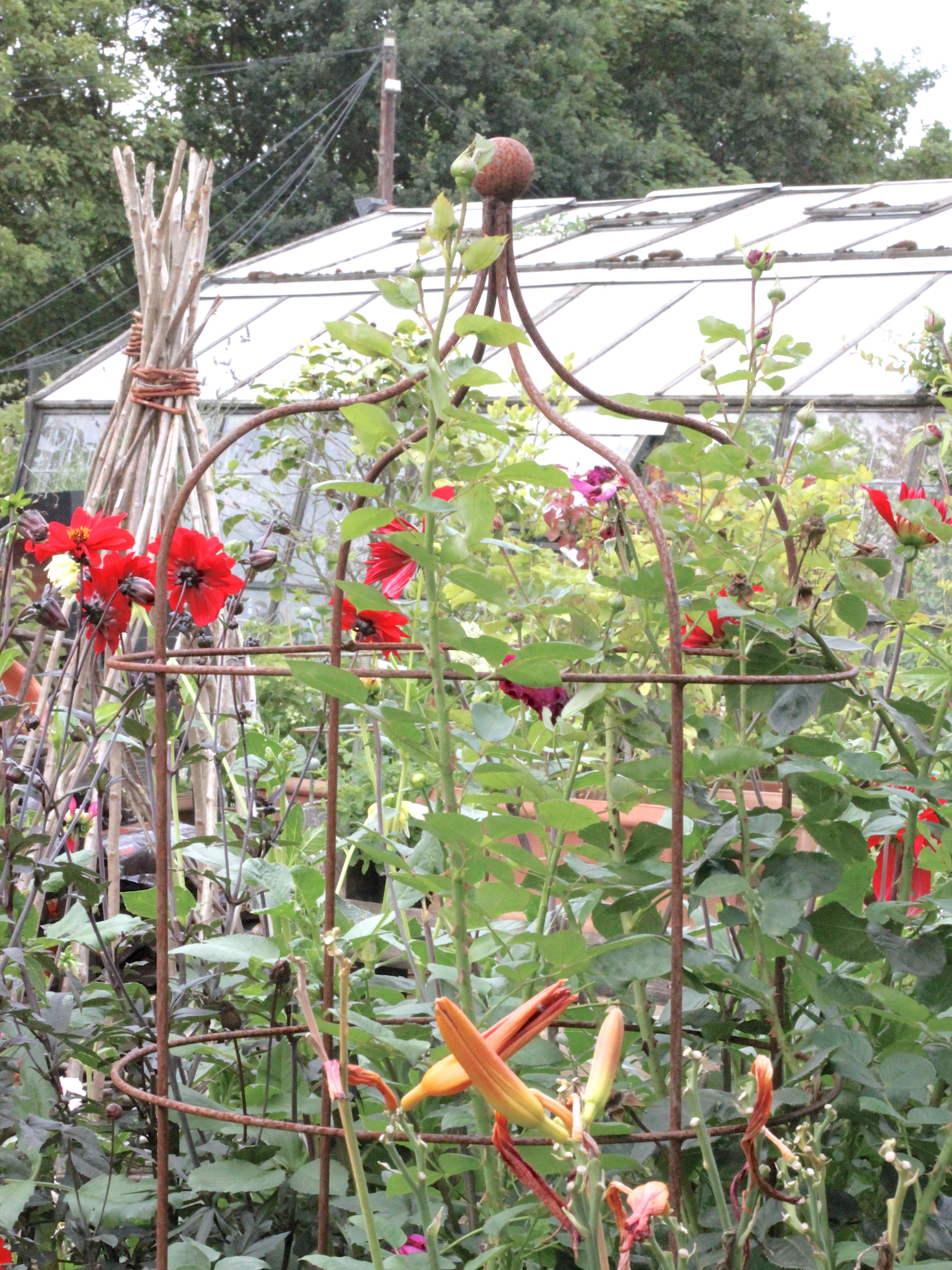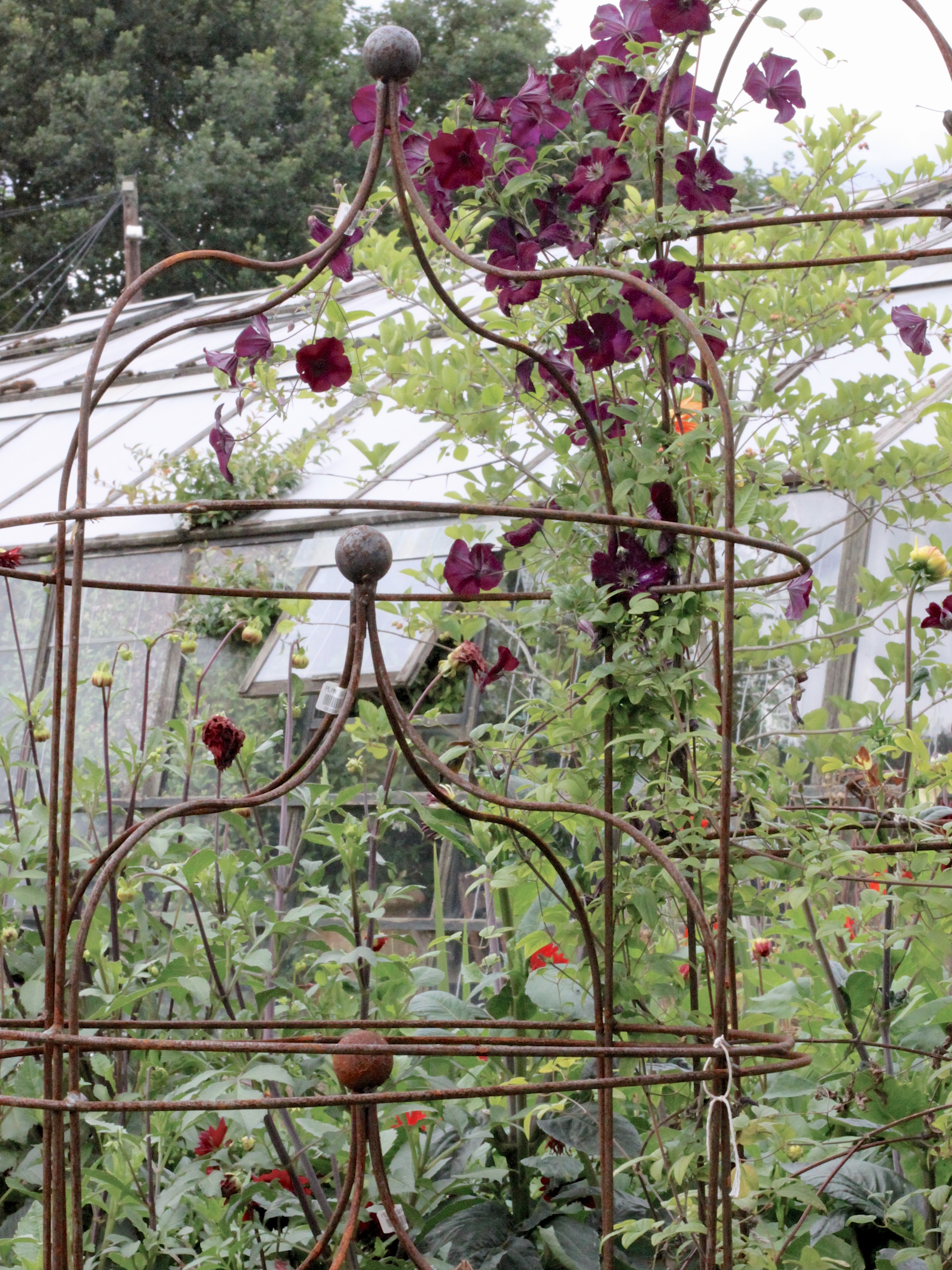 For anyone looking for rusty metal plant supports, hand woven obelisks or terracotta pots this is the place to find your hearts desire.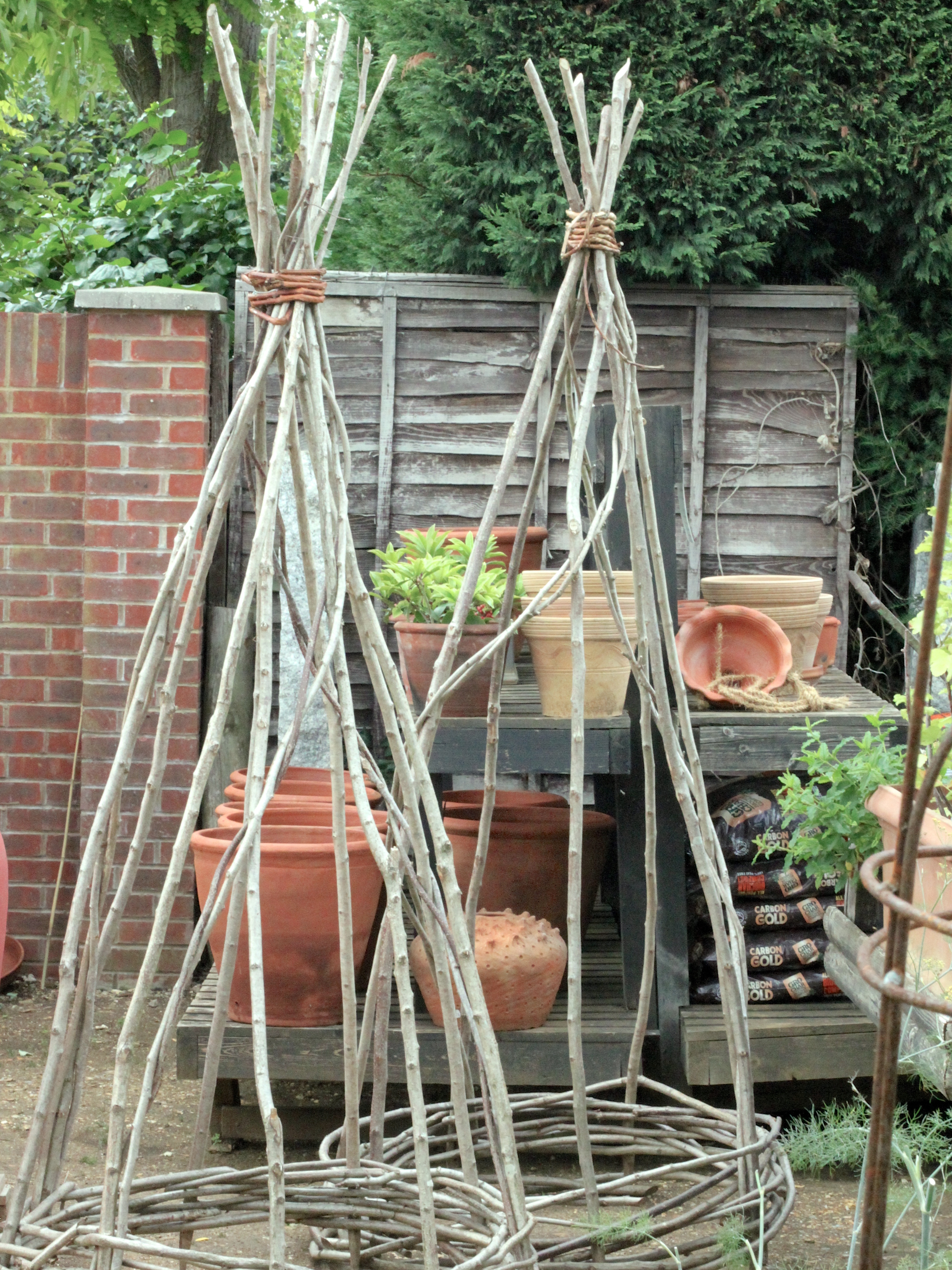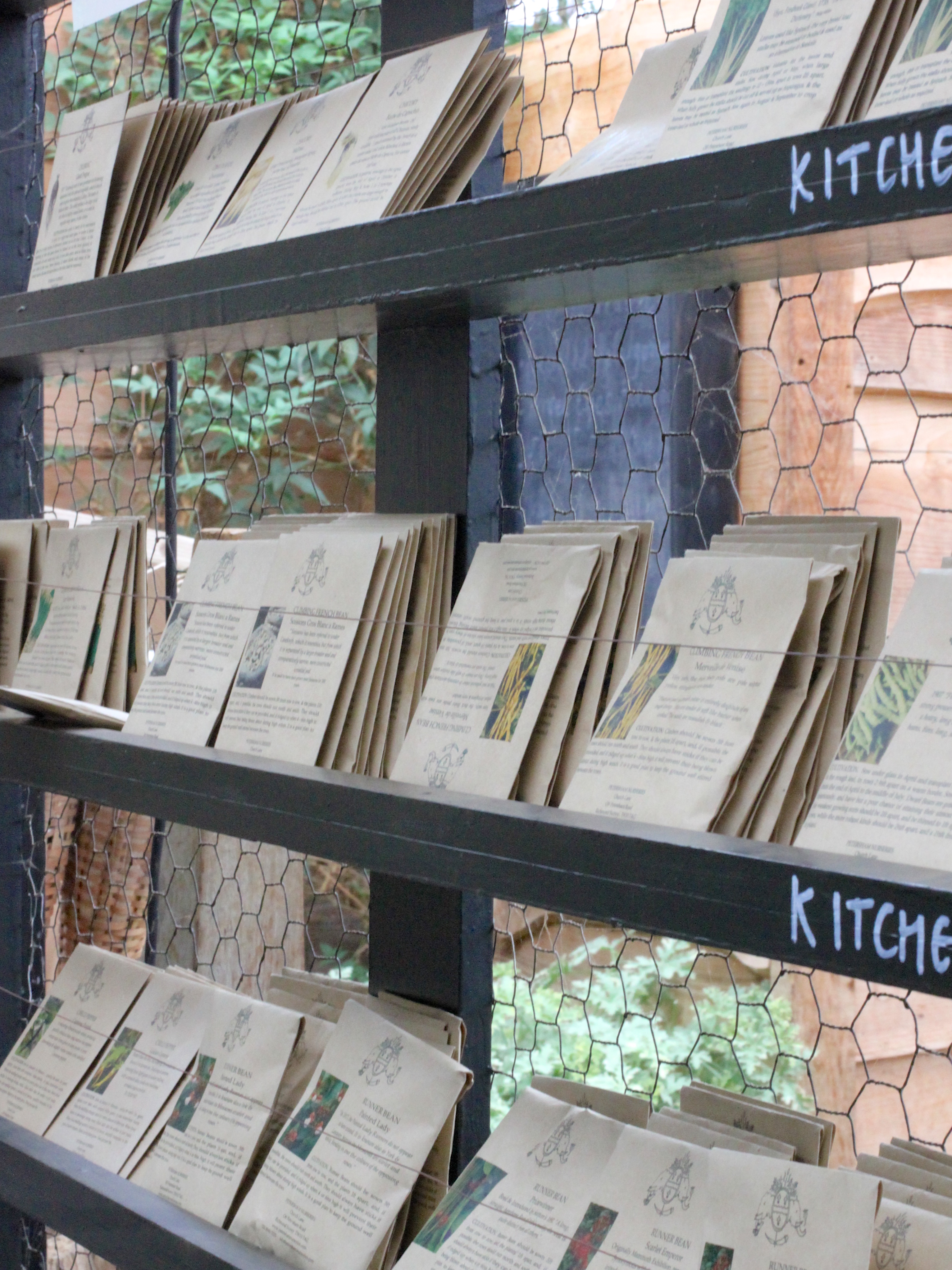 Even the seeds are temptingly packaged in lovely brown paper envelopes.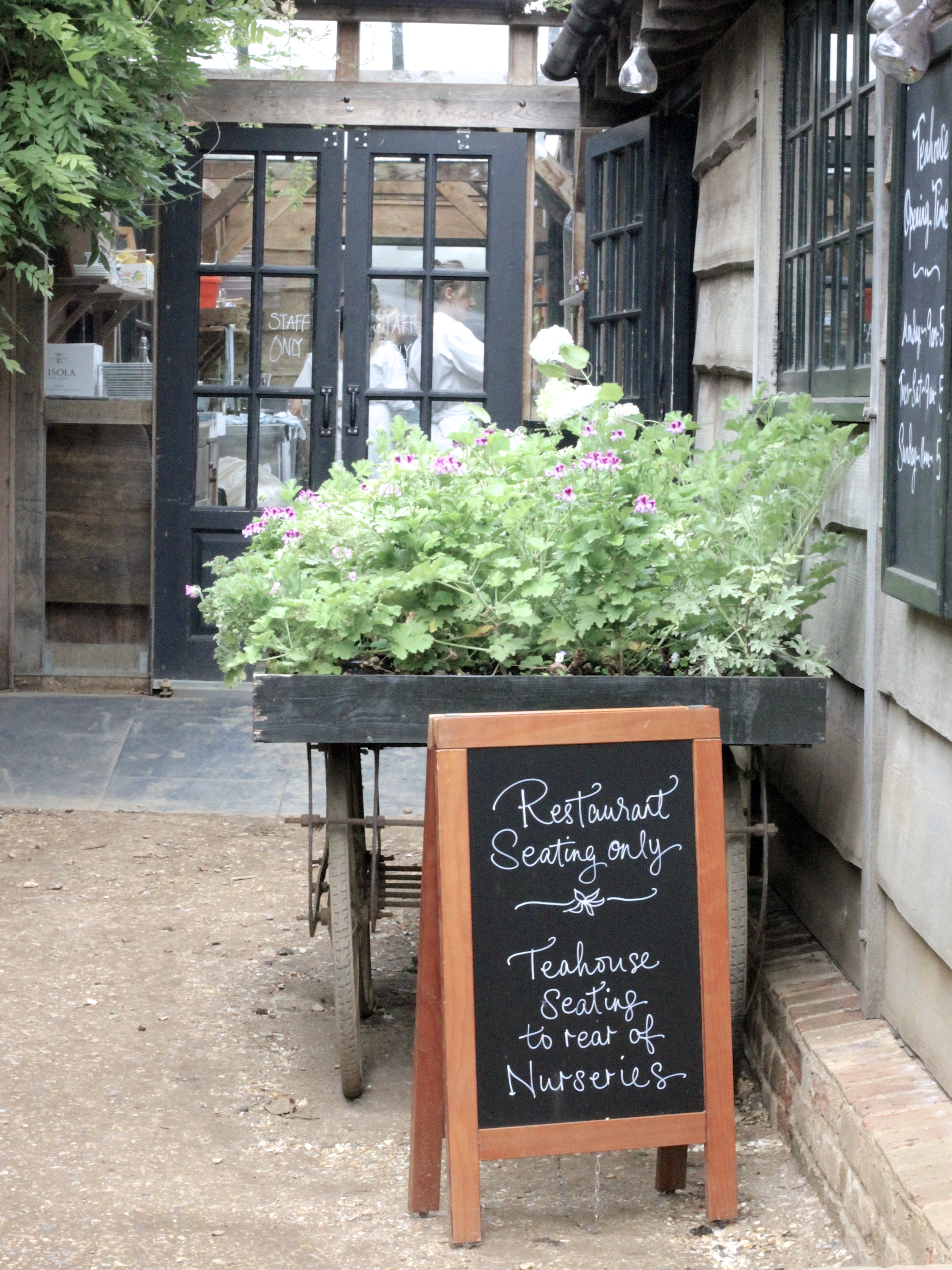 We were happy to have a light lunch in the Teahouse, so I can only say that the main restaurant was extremely busy and looked very inviting. Until recently this was the home of chief Skye Gyngell.  She has now moved to Somerset House and has been replaced by another Austalian chief, Greg Malouf. Our salad lunches and elderflower cordials were delicious, but certainly do not qualify me to write about the main restaurant.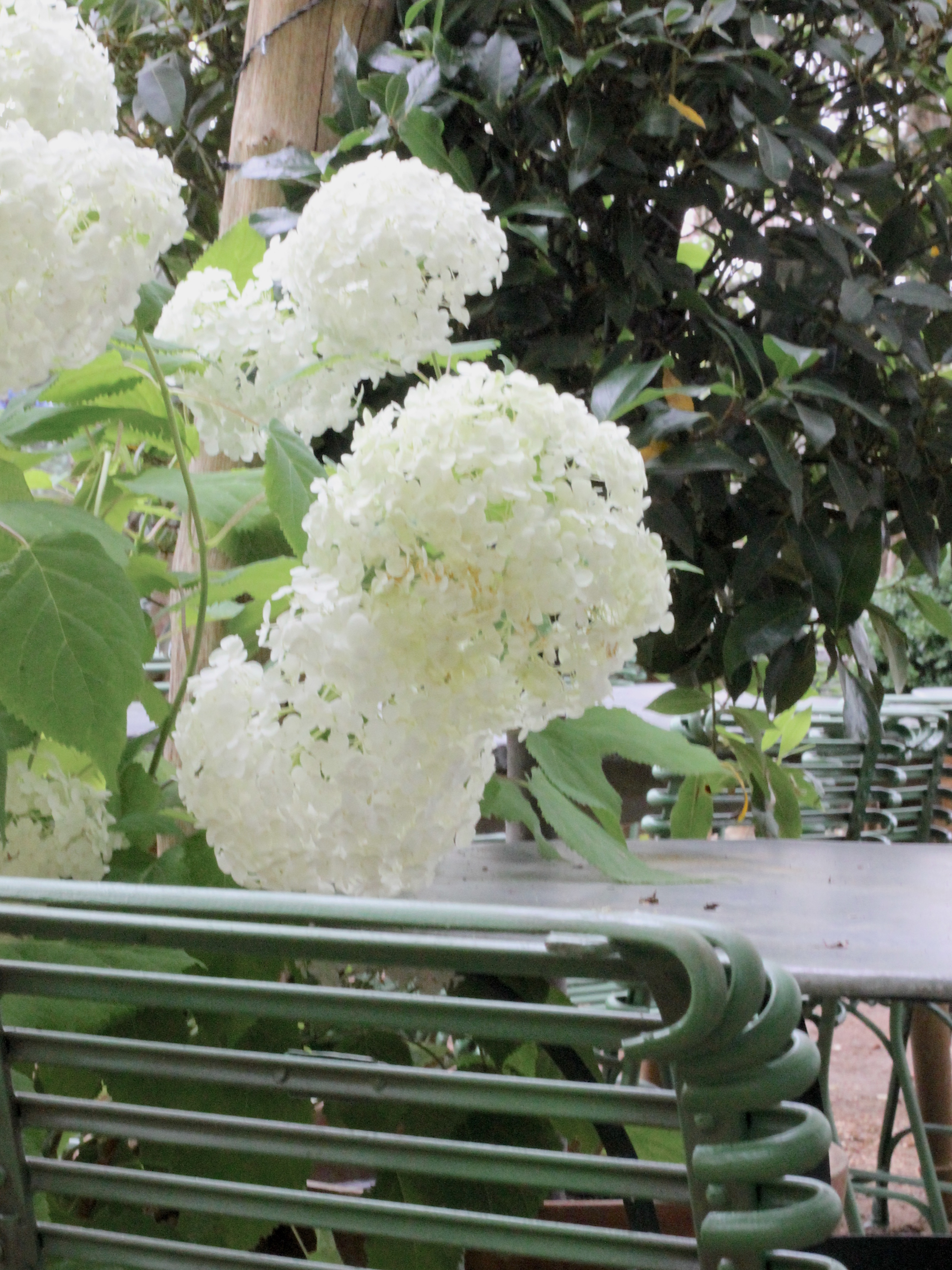 Our lunch was taken in one of a series of slightly ramshackle glasshouses, complete with a stunning indoor fountain. This really was a case of bringing the outside in. All the indoor rooms were inside glasshouses – lovely on a summers day but it would be interesting to visit in winter and see how the cold affects the setting. The many strings of lights suggest though that this is a very atmospheric place after dark.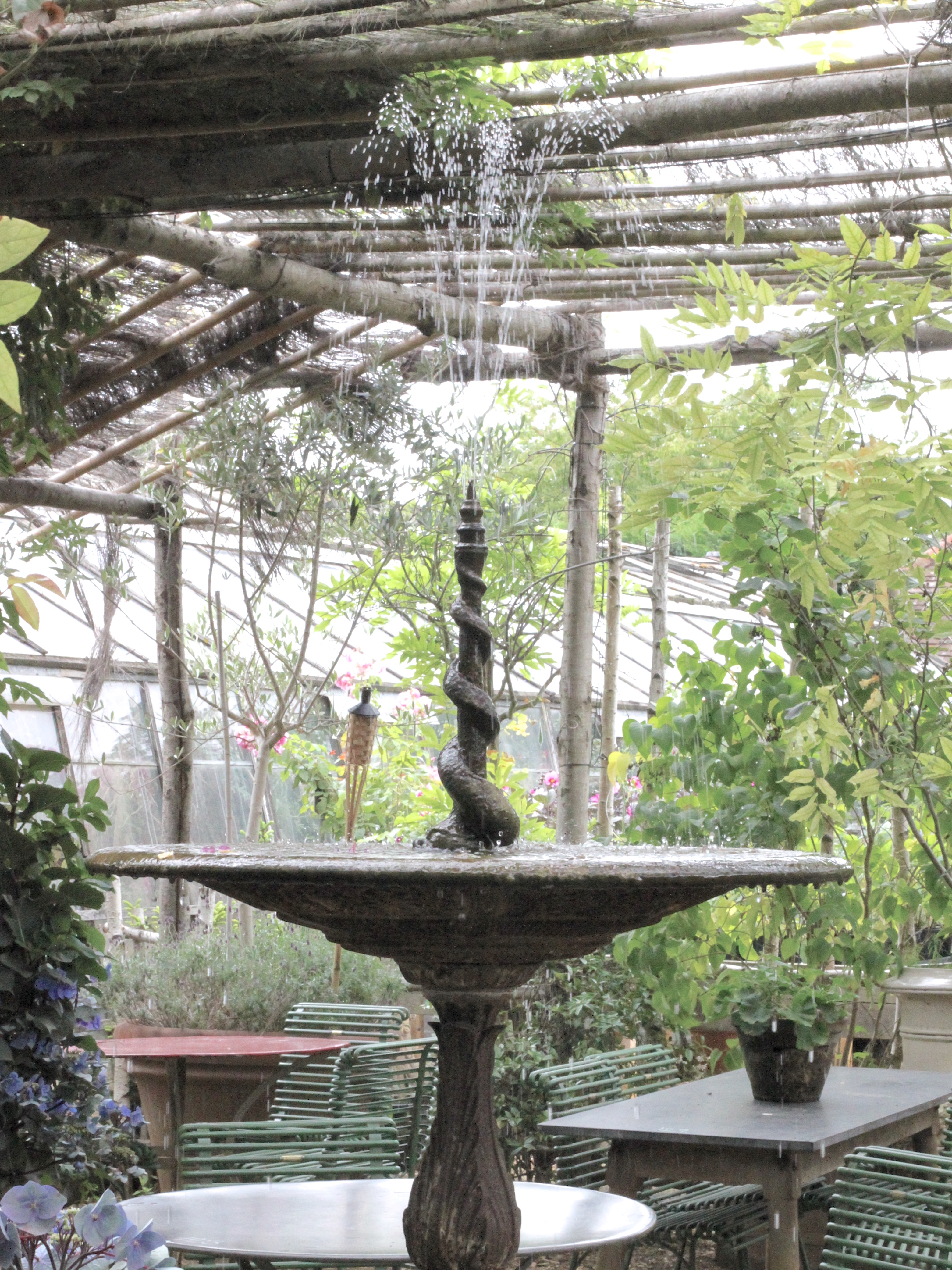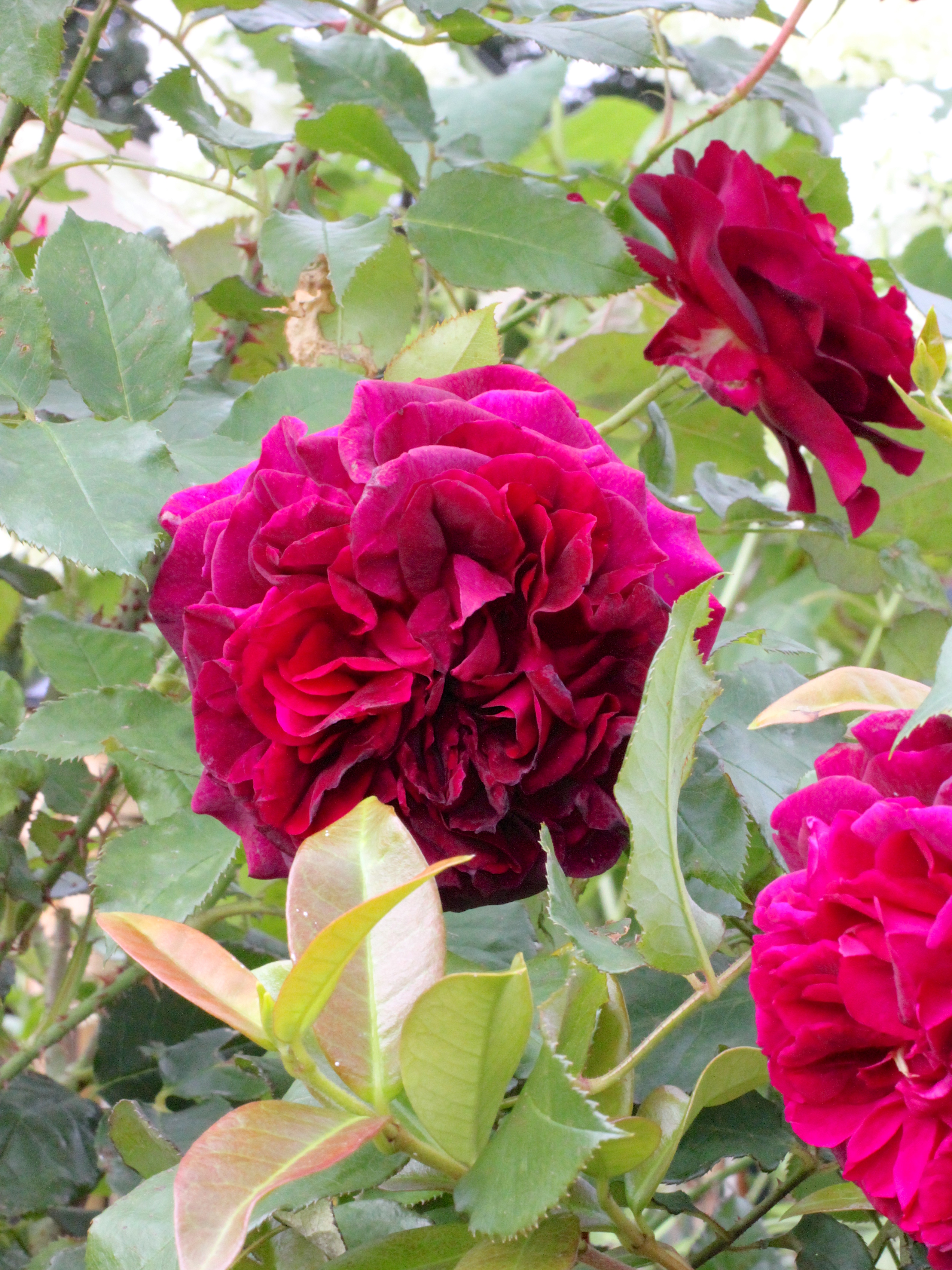 Out in the plant nursery there were a selection of a lovely roses, plenty of dahlias, annuals and perennials all displayed in a lovely higgledy cottage style.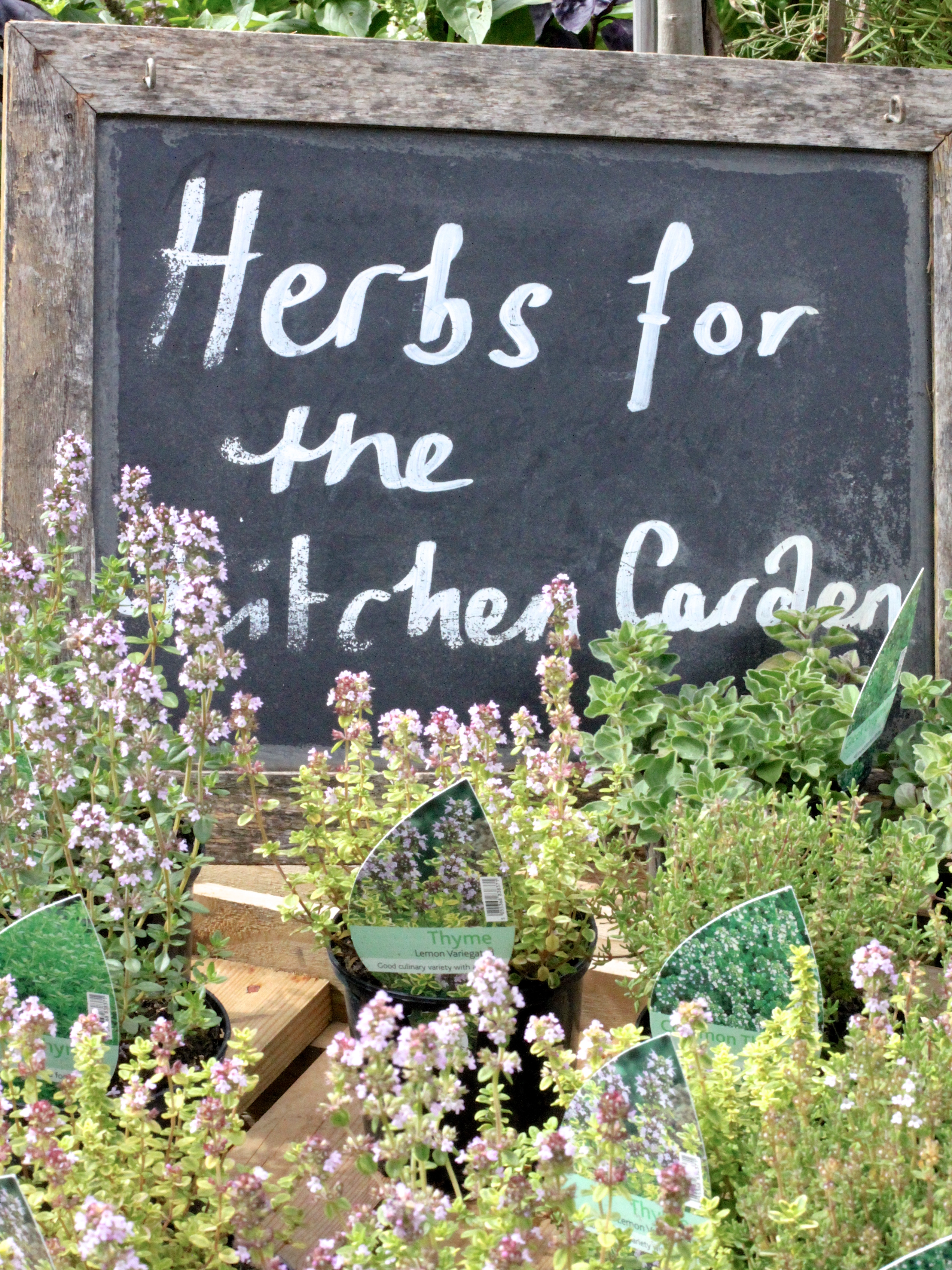 Everything was beautifully displayed on old tables and in repurposed containers.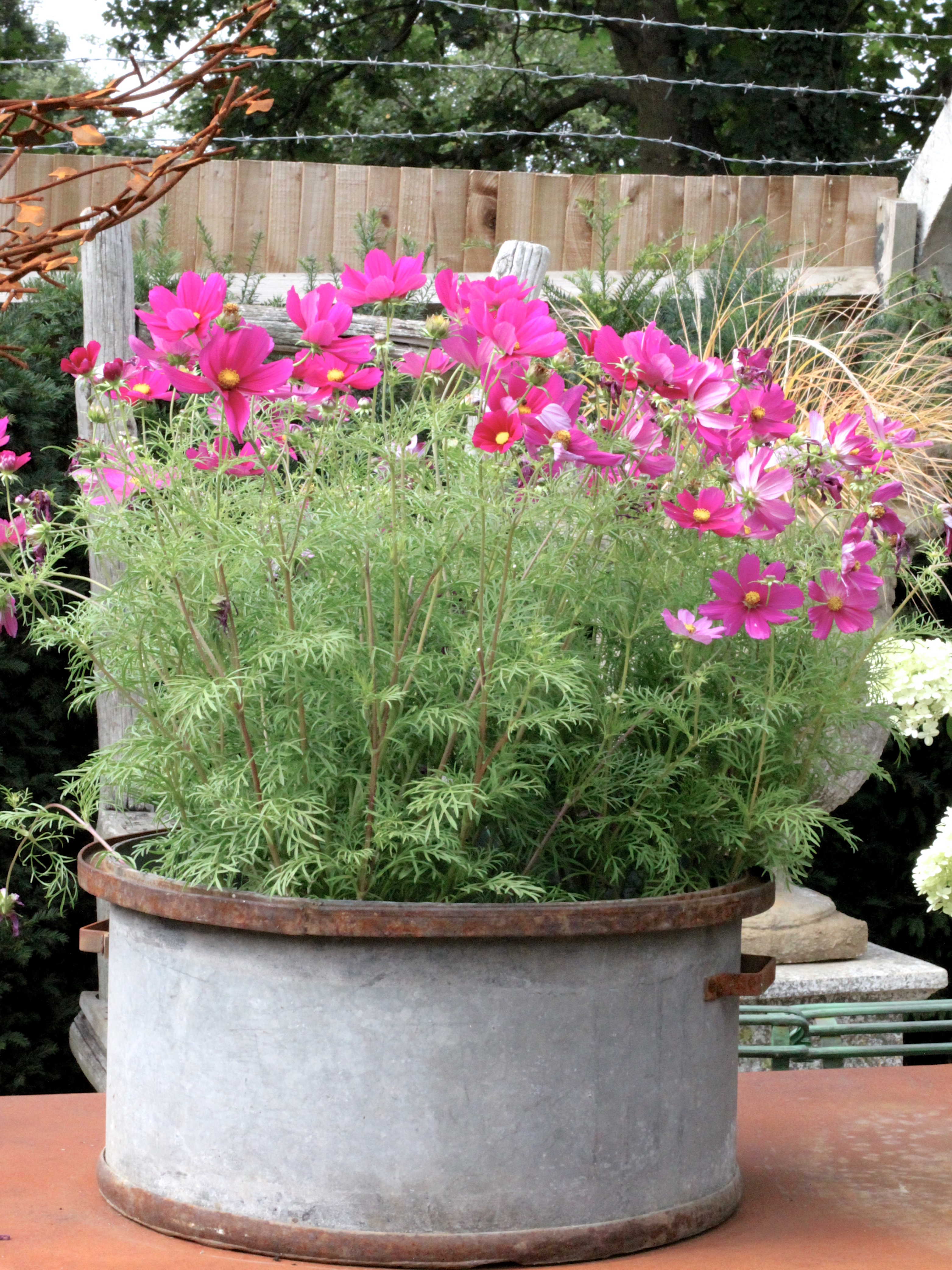 Once inside the homeware glasshouse, it was clear that Petersham Nurseries fully embraces its reputation as a lifestyle destination. This shop was an exercise in repurposed vintage finds highlighted by atmospheric old mirrors and antique chandeliers and brought to life with numerous white hydrangeas, ferns and orchids.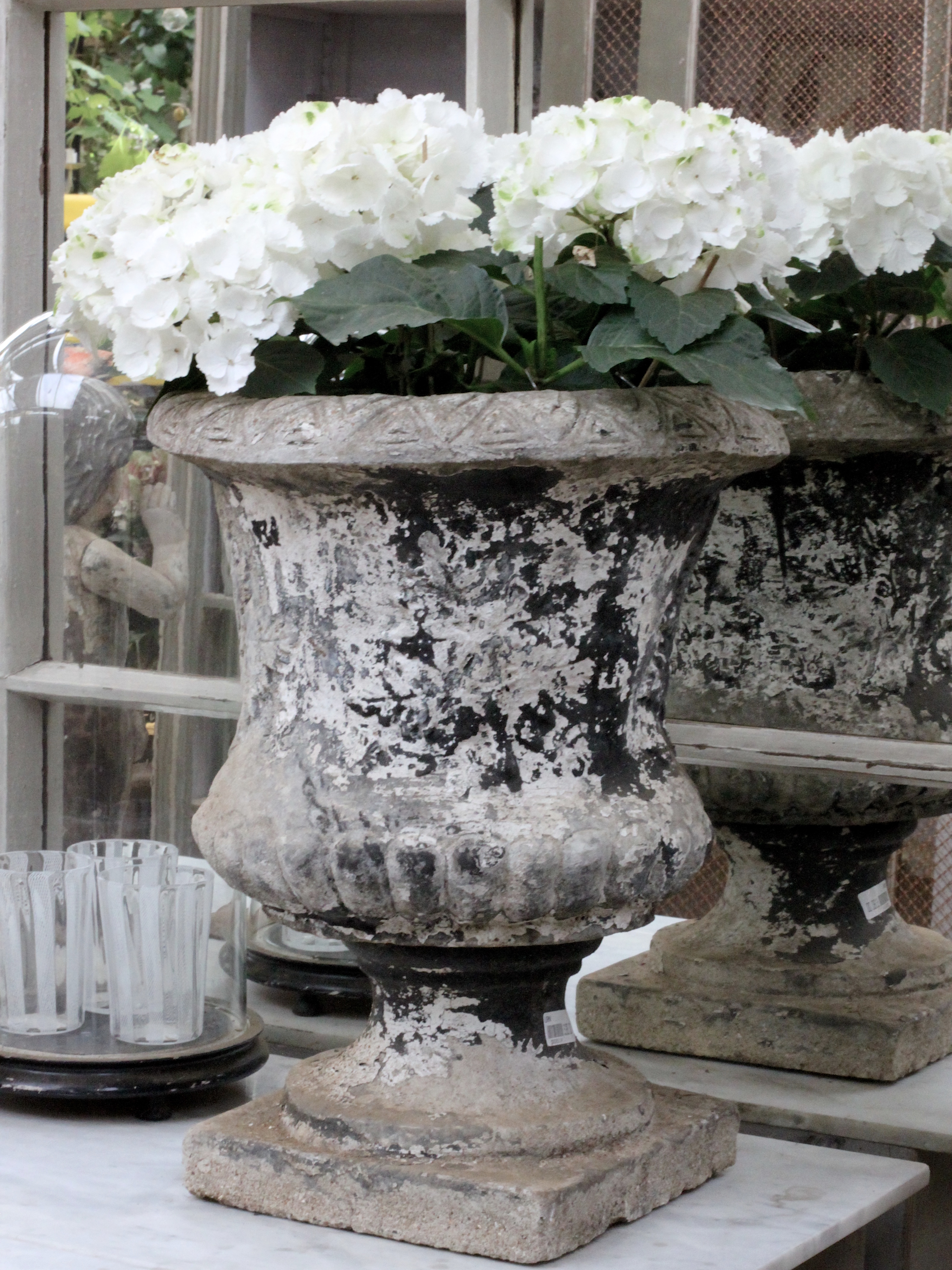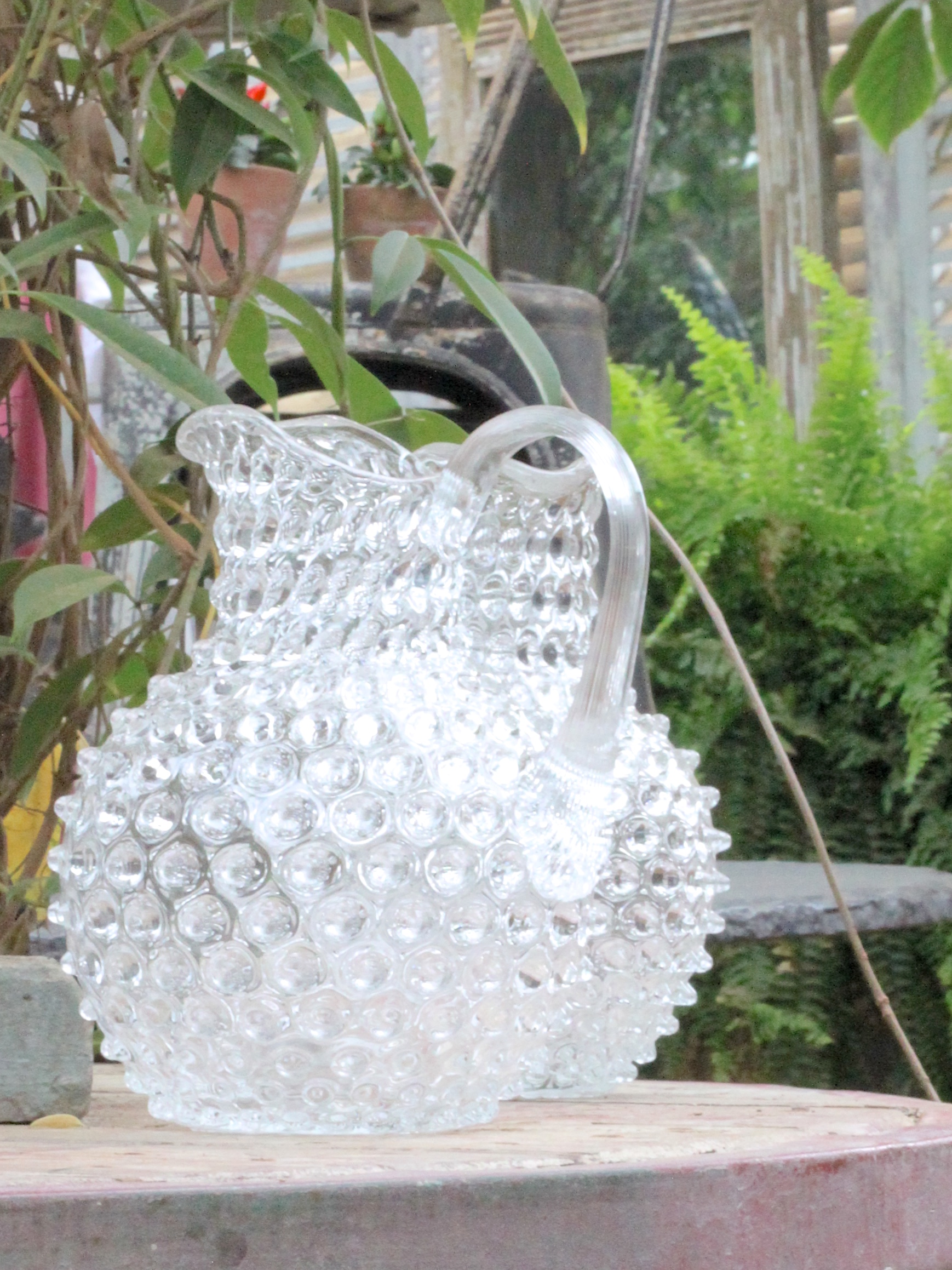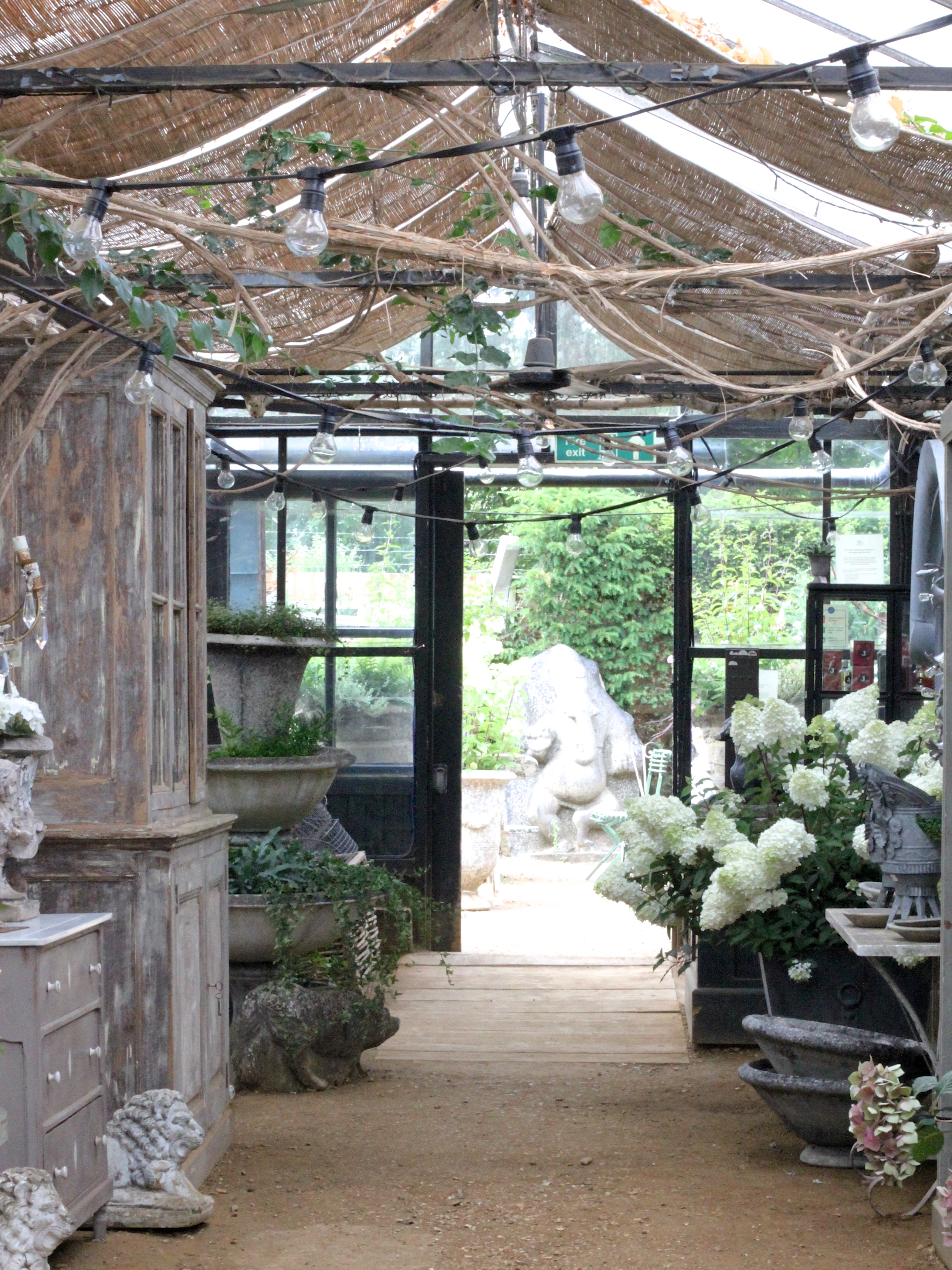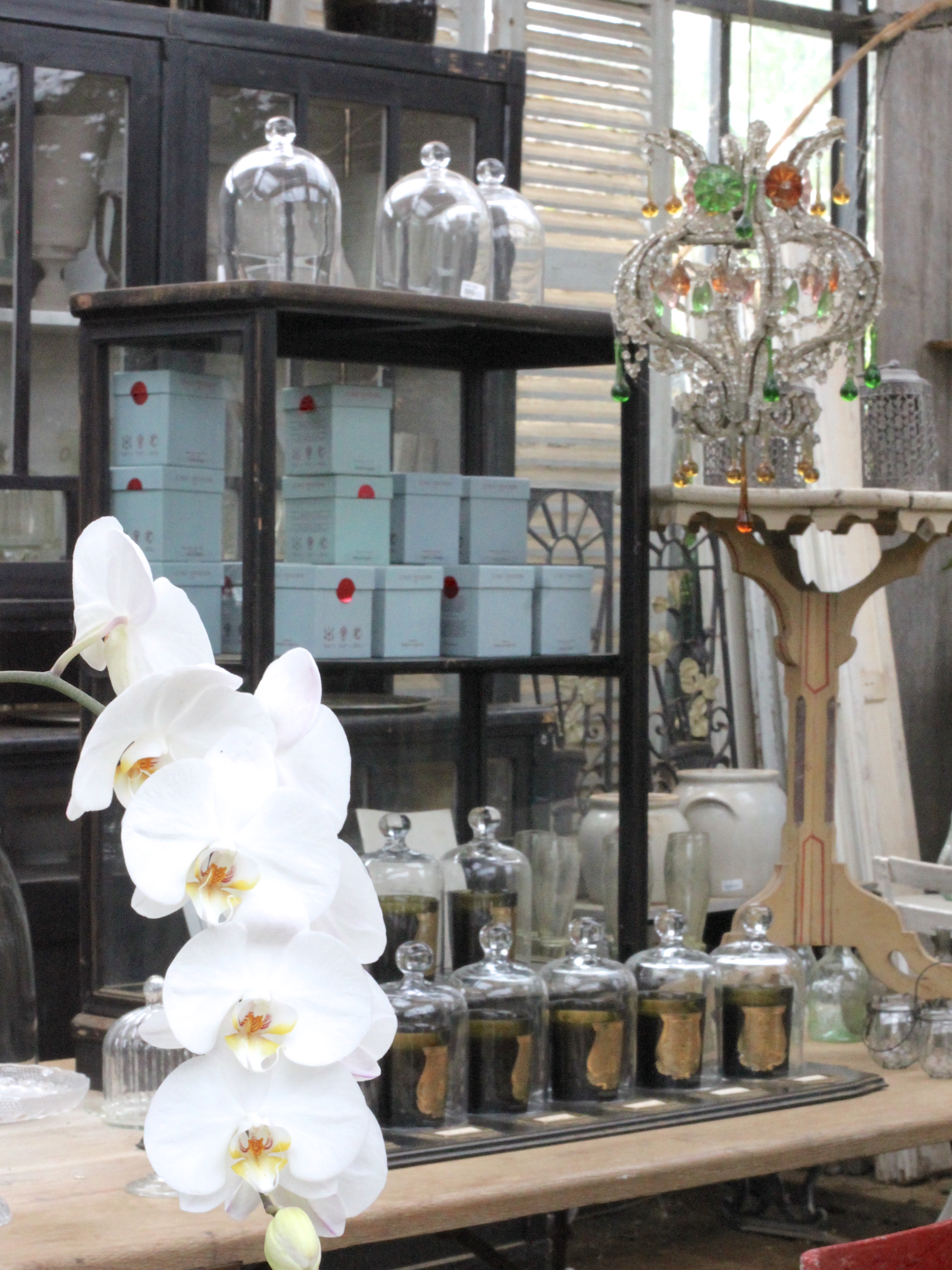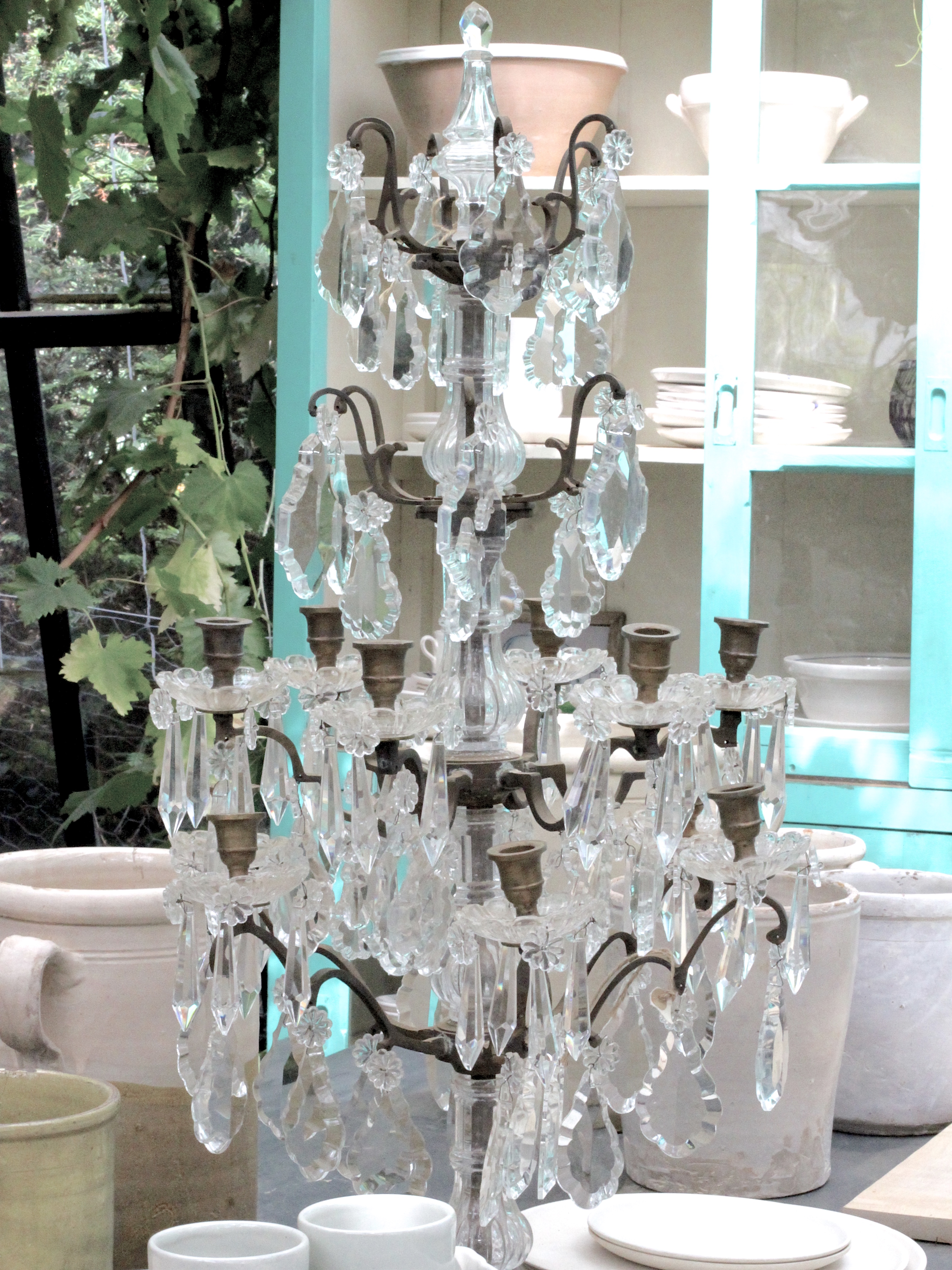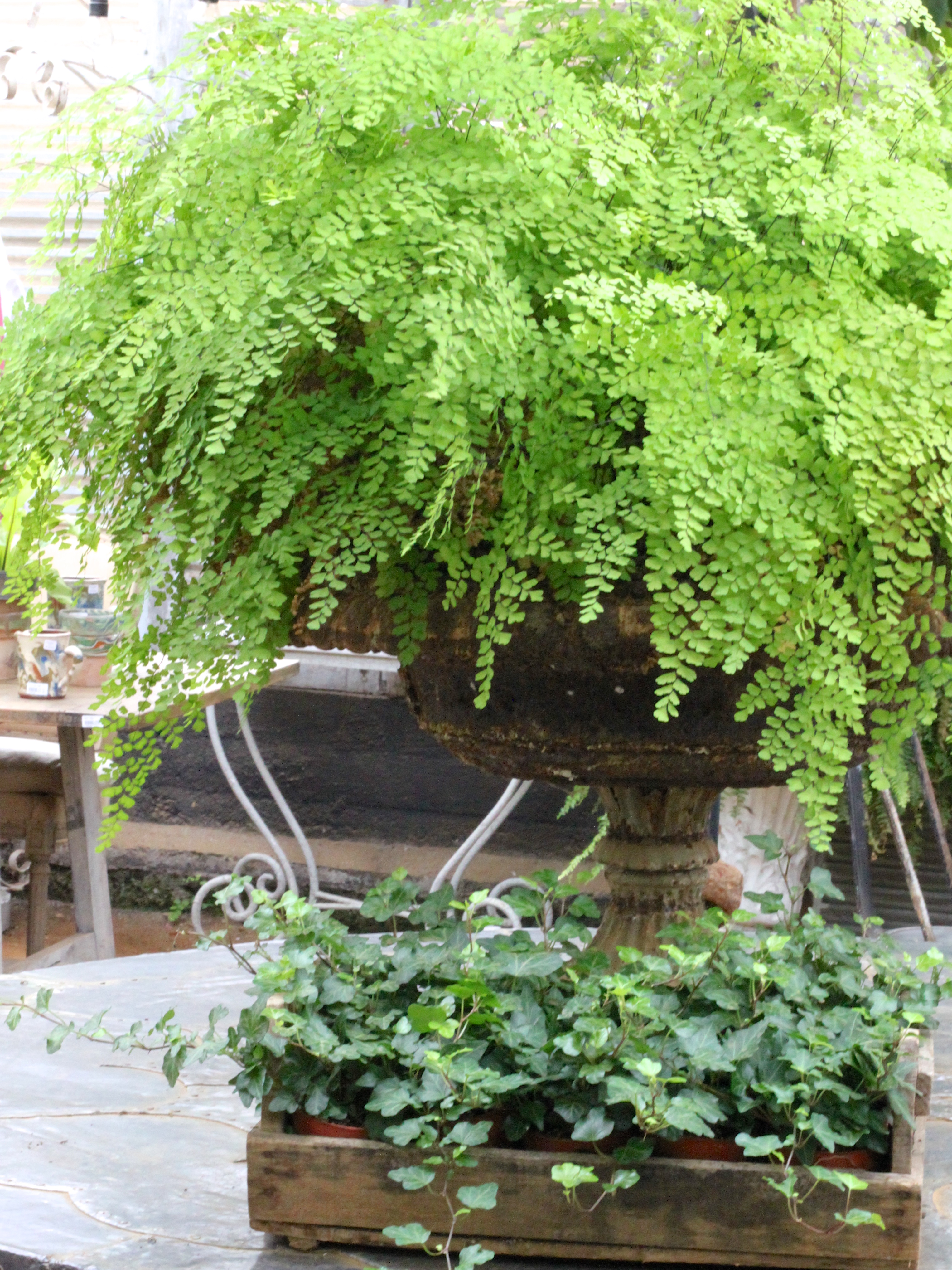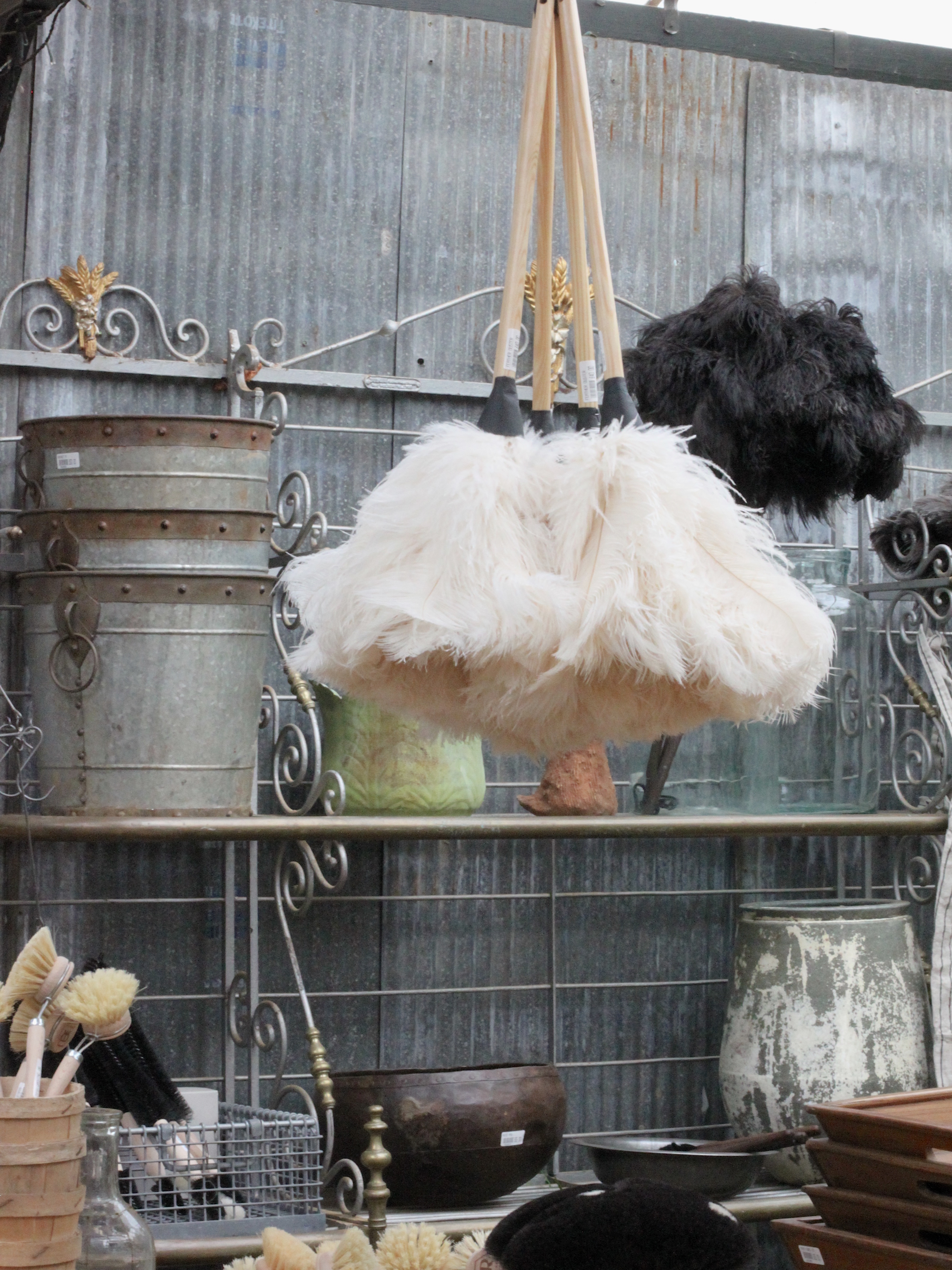 Even household cleaning was raised to an art form!!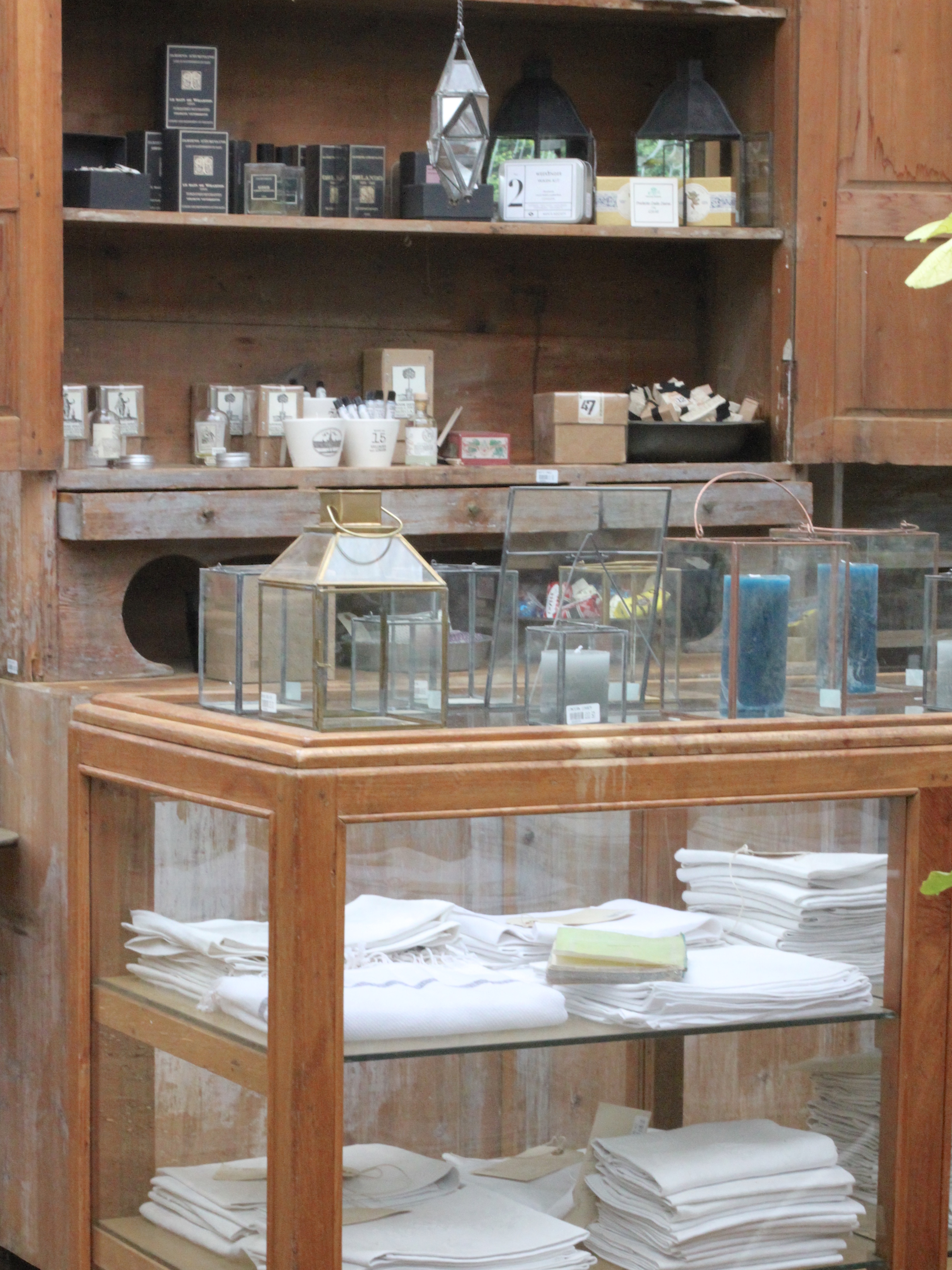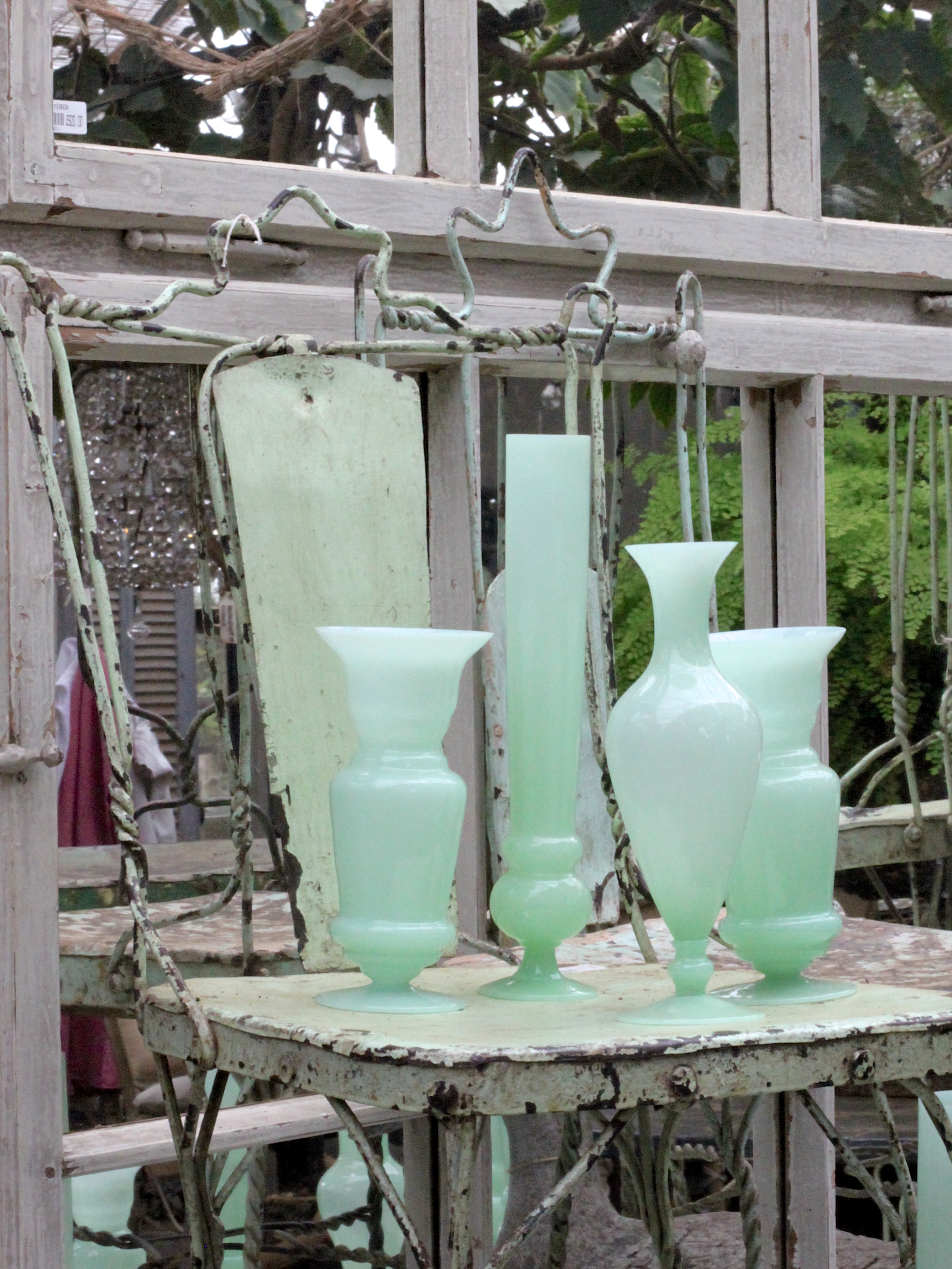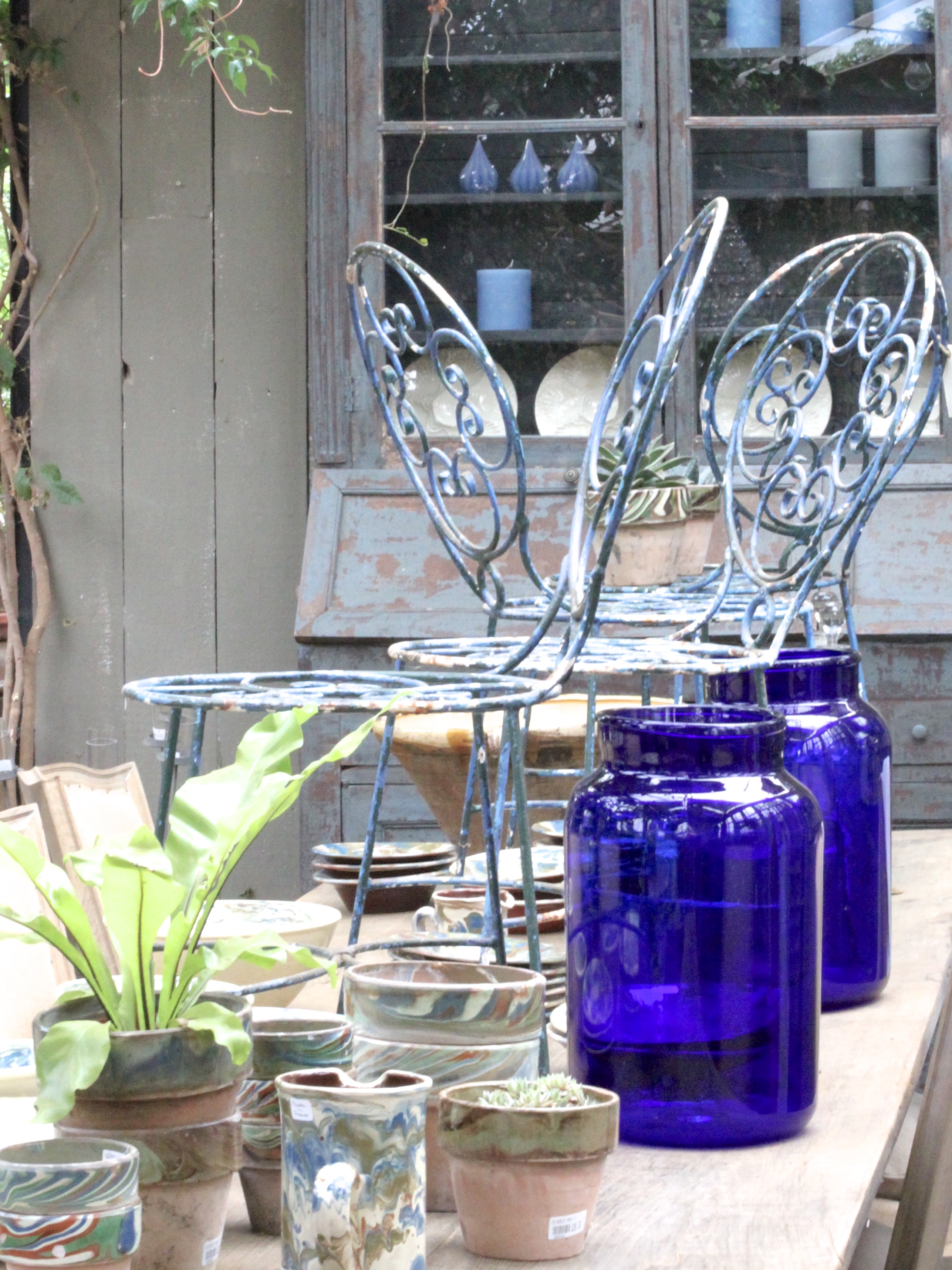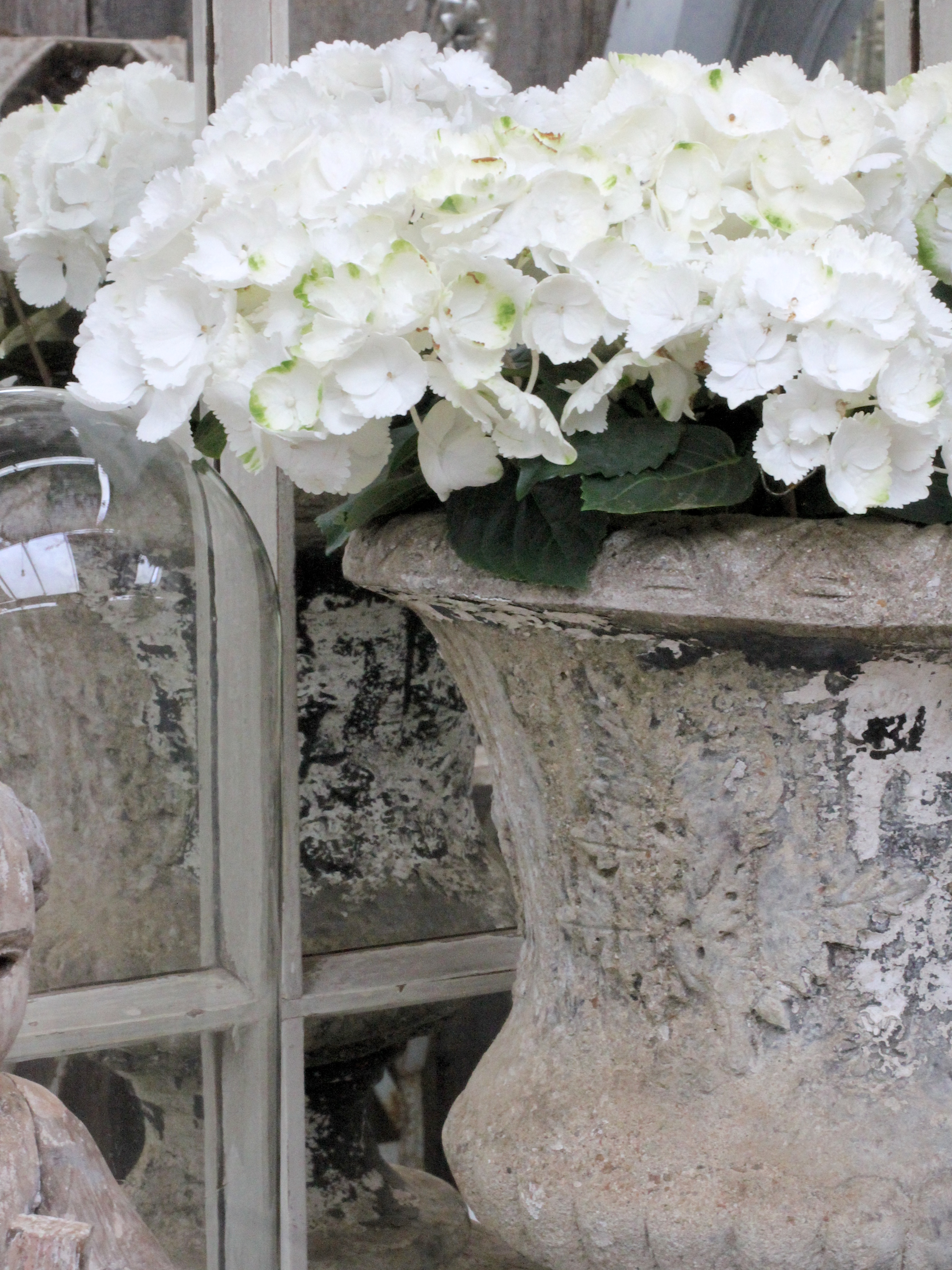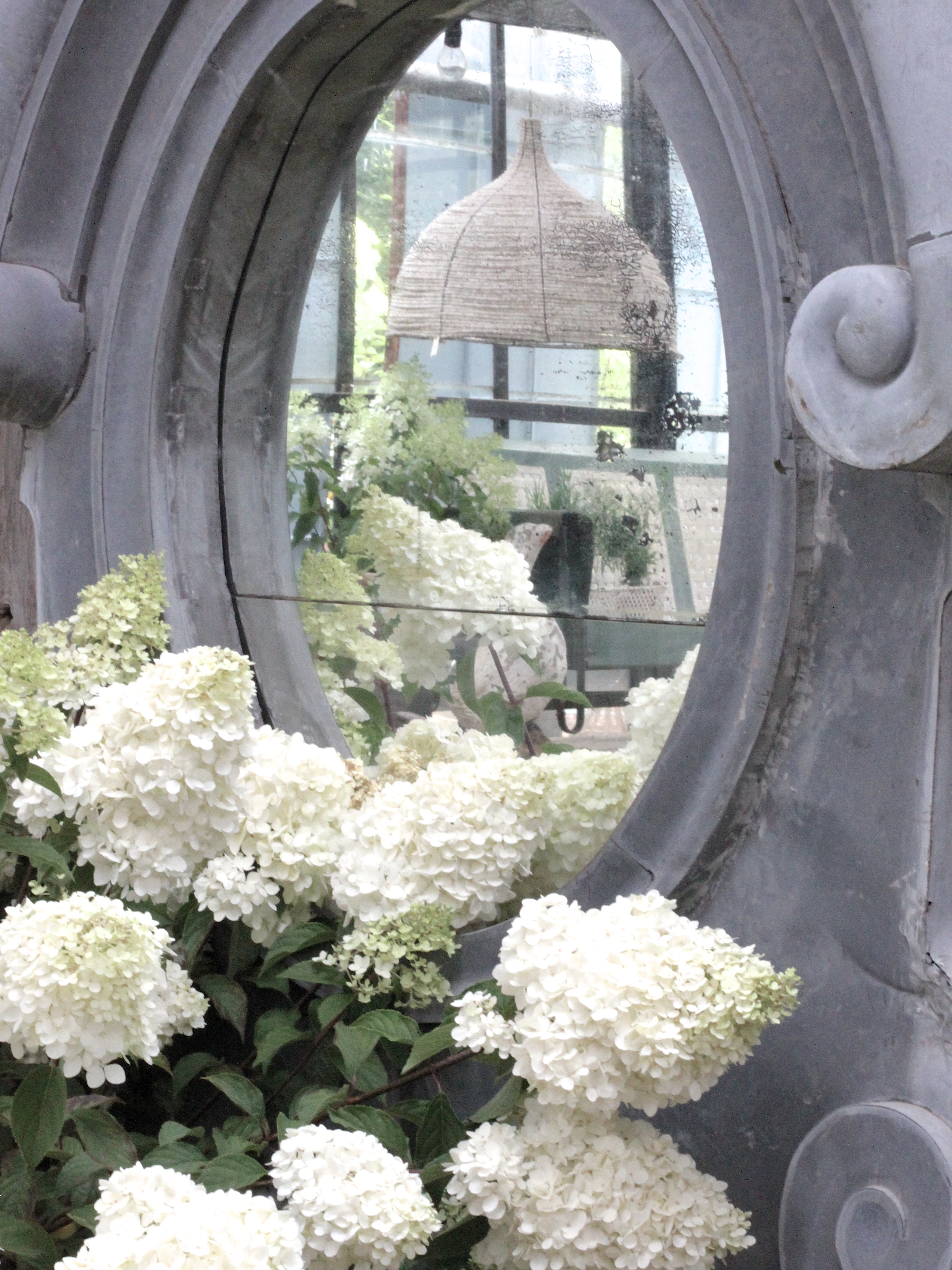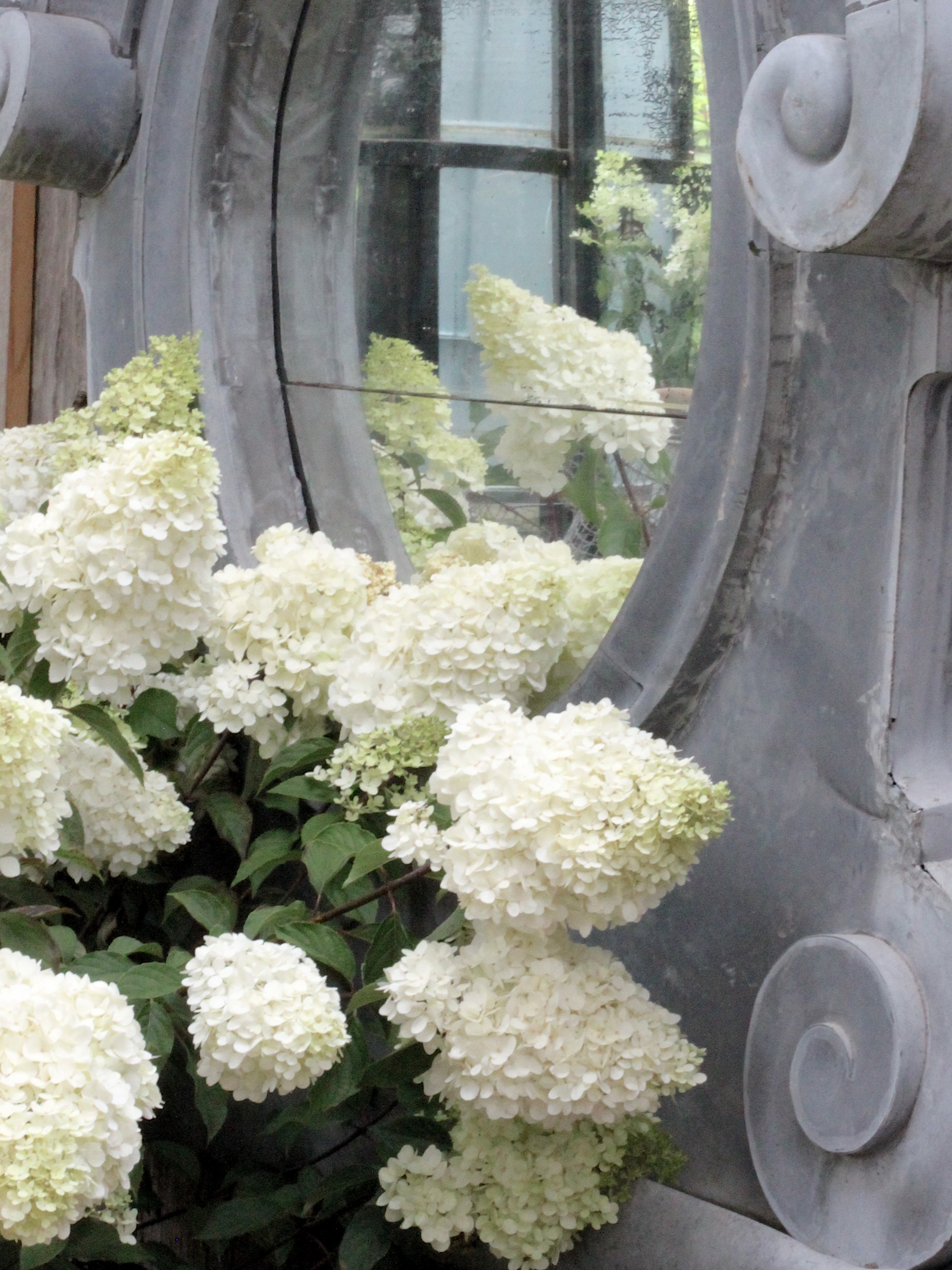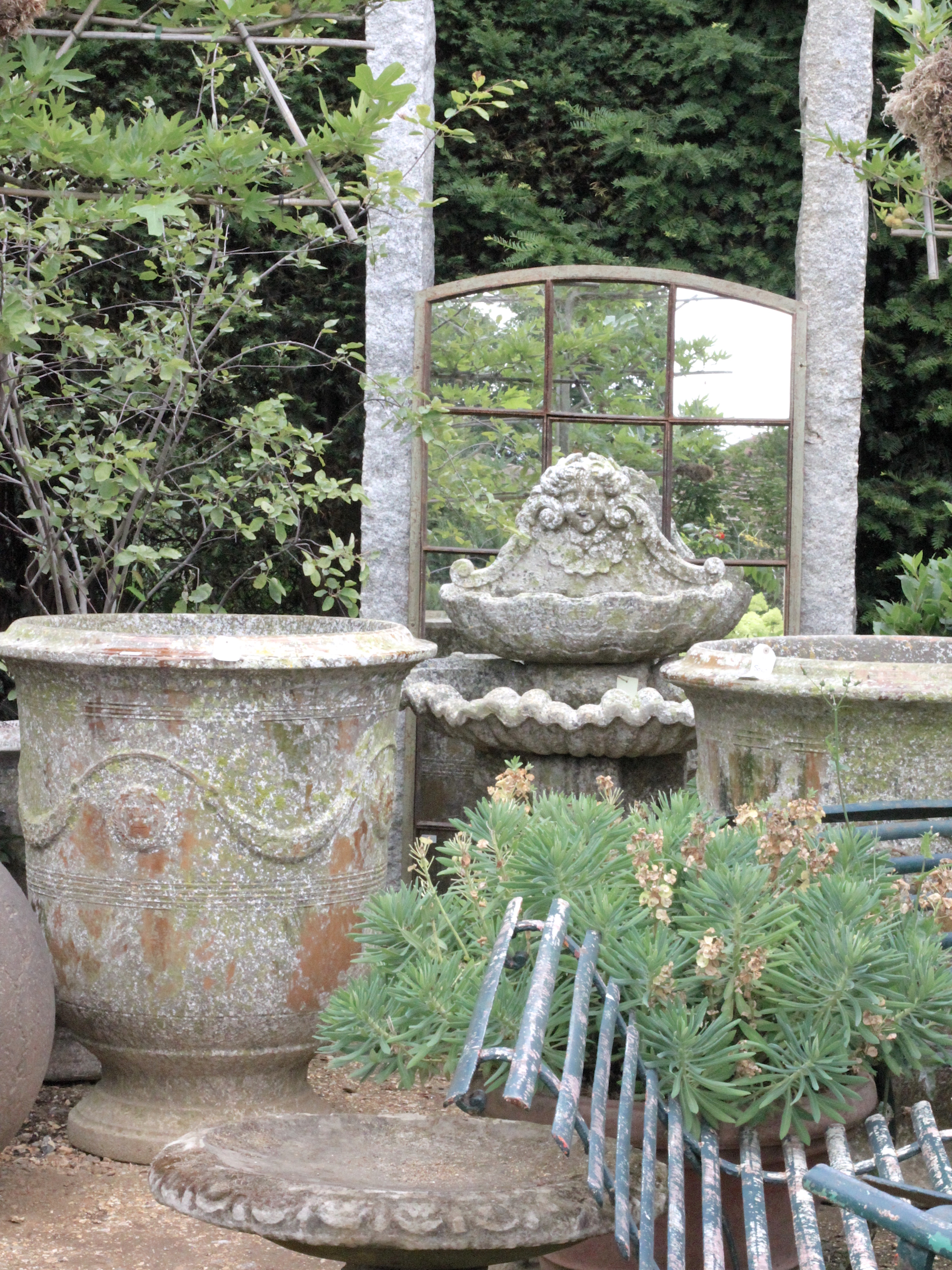 This was a very beautiful destination and the photographer in me would have loved to have been allowed an hour or two to play whilst the nursery was shut – it would have been so good to take photos without having to dodge the many other visitors enjoying the beautiful displays.
If you ask me what I bought though I would have to say that I limited myself to a couple of packets of seeds. Whilst everything was very beautiful in a brocante style, it was hard to see how most of these items would fit in my own home. Also, to a country mouse such as I, this London town mouse's eye wateringly expensive shop had a touch, dare I say it, of the emperor's new clothes about it.
I am sure that a long lunch in the Michelin starred restaurant would be an experience well worth paying for, and I have come home with a desire to populate my garden with ferns, white hydrangeas in vintage containers and possibly an odd garden mirror or two to add some atmosphere to dark corners – I will just need to source them more locally at real country prices.