This is the month for 'A Big Clean Up" in my greenhouse!! July and August are probably the only months of the year when I have very little growing inside – my seedlings have been pricked out and moved into the cold frames and the sweet peas were flowering on increasingly shorter stems so I was happy to clear them out of the greenhouse bed. An empty greenhouse is a good excuse for some spring cleaning. I had planned to get the people from Alitex to come and give my greenhouse a really deep clean, but time ran out again so I will have to put that off until next year.
Although there are no flowers in my greenhouse, what exists in abundance is August is clutter – unwashed pots, empty boxes, used labels, broken tools and bits of hose abound, as well as a multitude of spiders webs and dust. It is not long until the greenhouse will be a busy place again with seeds to sow, Paperwhite narcissi to plant for Christmas flowering and the chrysanthemums to bring inside for flowers in October and November. At present most of the contents of the greenhouse are spread in messy piles on the grass and inside are just cleaning buckets and the pressure washer. Whilst this spring clean is going on there is not much to photograph, so instead I thought that today I would review the flowers that I grow throughout the year.
I always feel that September is the start of the gardening year and I love the process of planning my bulb order in August ready to get on with planting in September. September is also when the greenhouse starts to come back into the limelight and much of my bulb ordering will be for flowers to grow in my greenhouse.
The first flowers in September will be pots of Acidanthera which are already growing well outside. These bulbs were ordered in late spring and planted at the end of July. As soon as the spring clean is over I will bring these pots inside and hope to have these graceful white flowers to enjoy in late September and October. I know I could have planted the bulbs outside and had earlier flowers, but I like to have these beautiful flowers in bloom later in the year, when it is better to grow them inside protected from any bad weather or early frosts. In September I will also sow the winter variety sweet peas which I will grow on in the greenhouse for early spring flowers.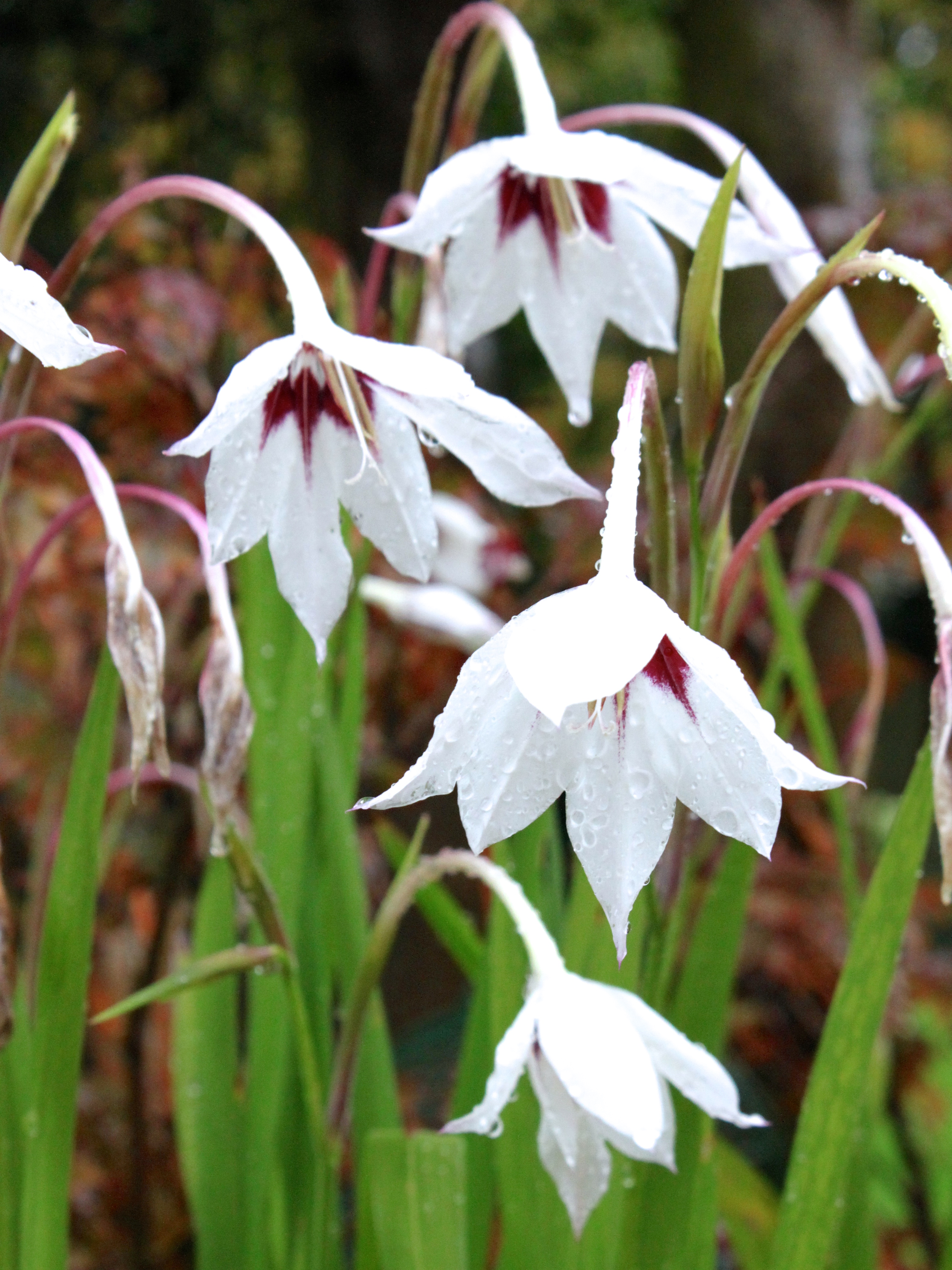 In mid October I will bring inside the chrysanthemums which have been growing on in pots outside since May. These were bought as rooted cuttings and have been potted on twice to date.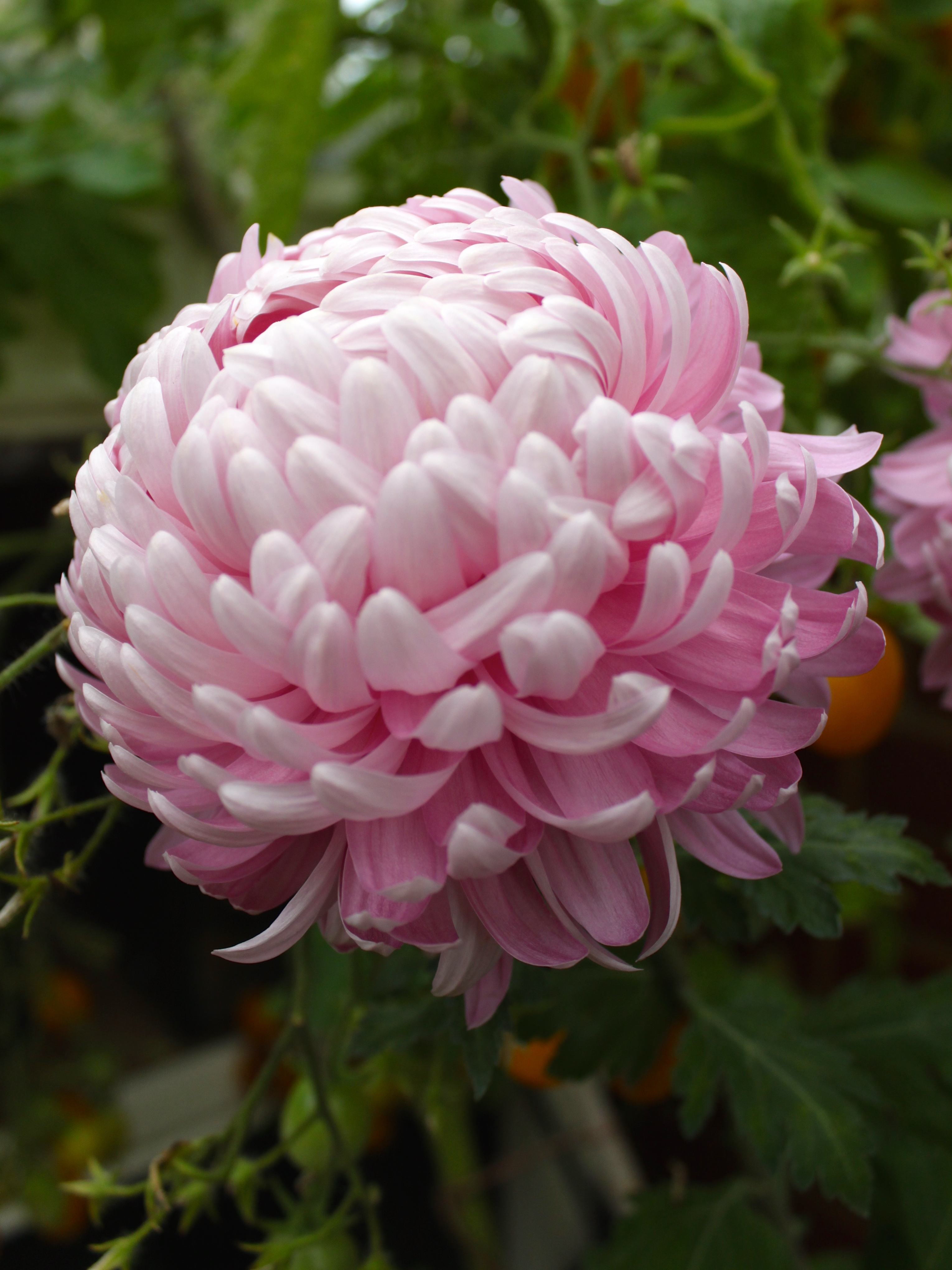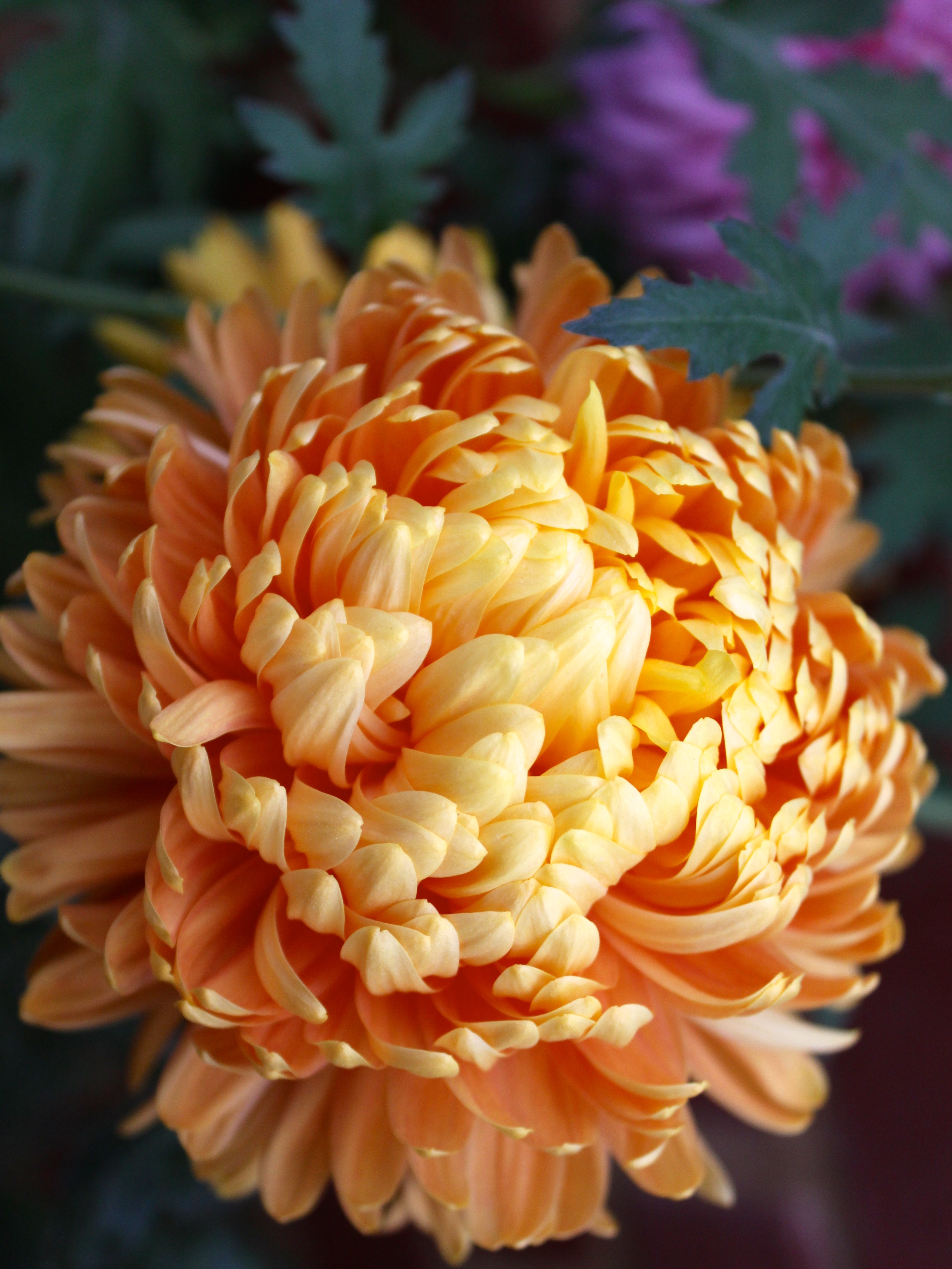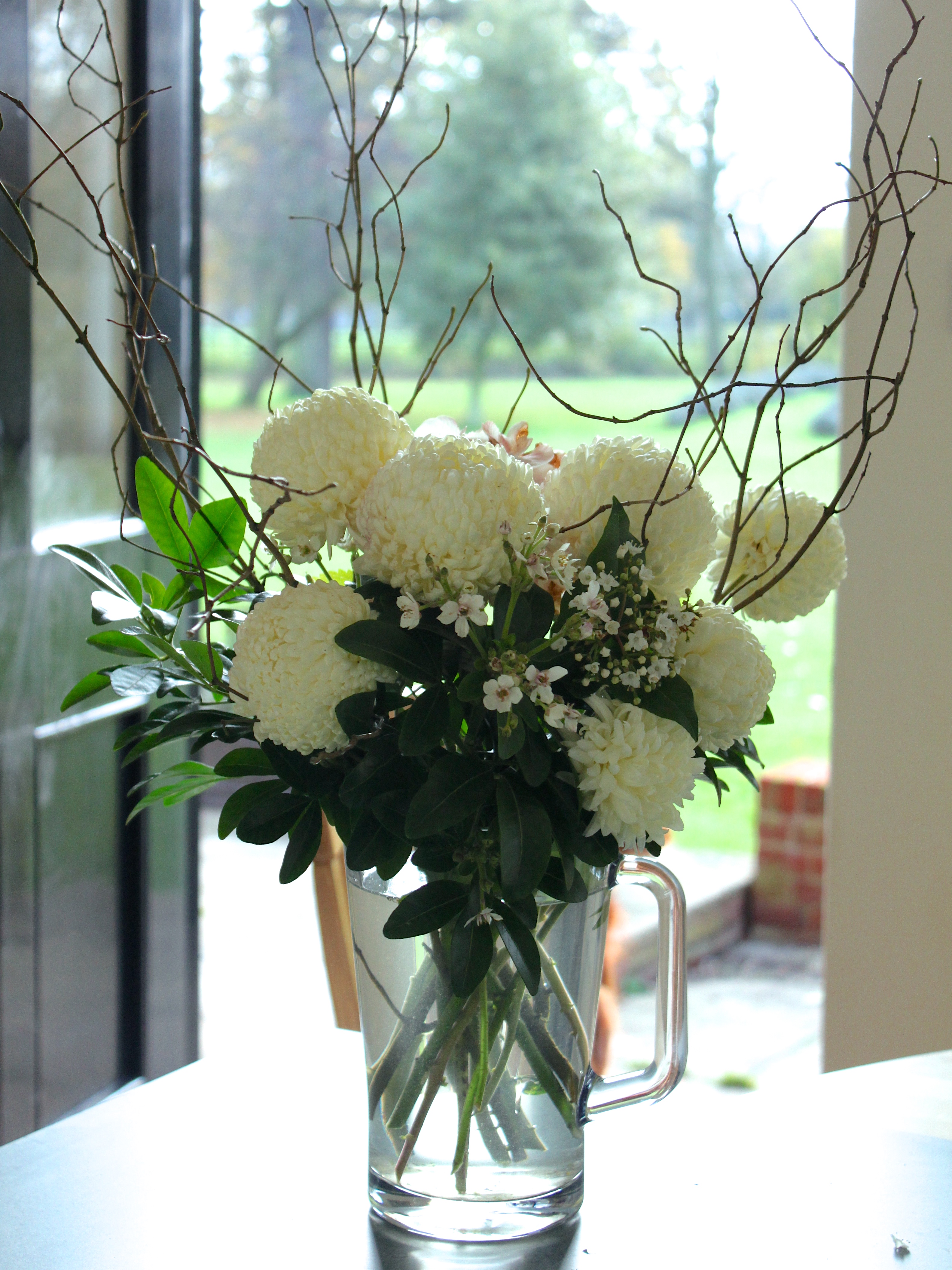 When I bring them inside I will plant some in the greenhouse bed and others in large pots. By leaving them outside until mid October (and 'stopping' them – that is pinching out the growing tips – in June and late August), I hope to have them in flower in November and December.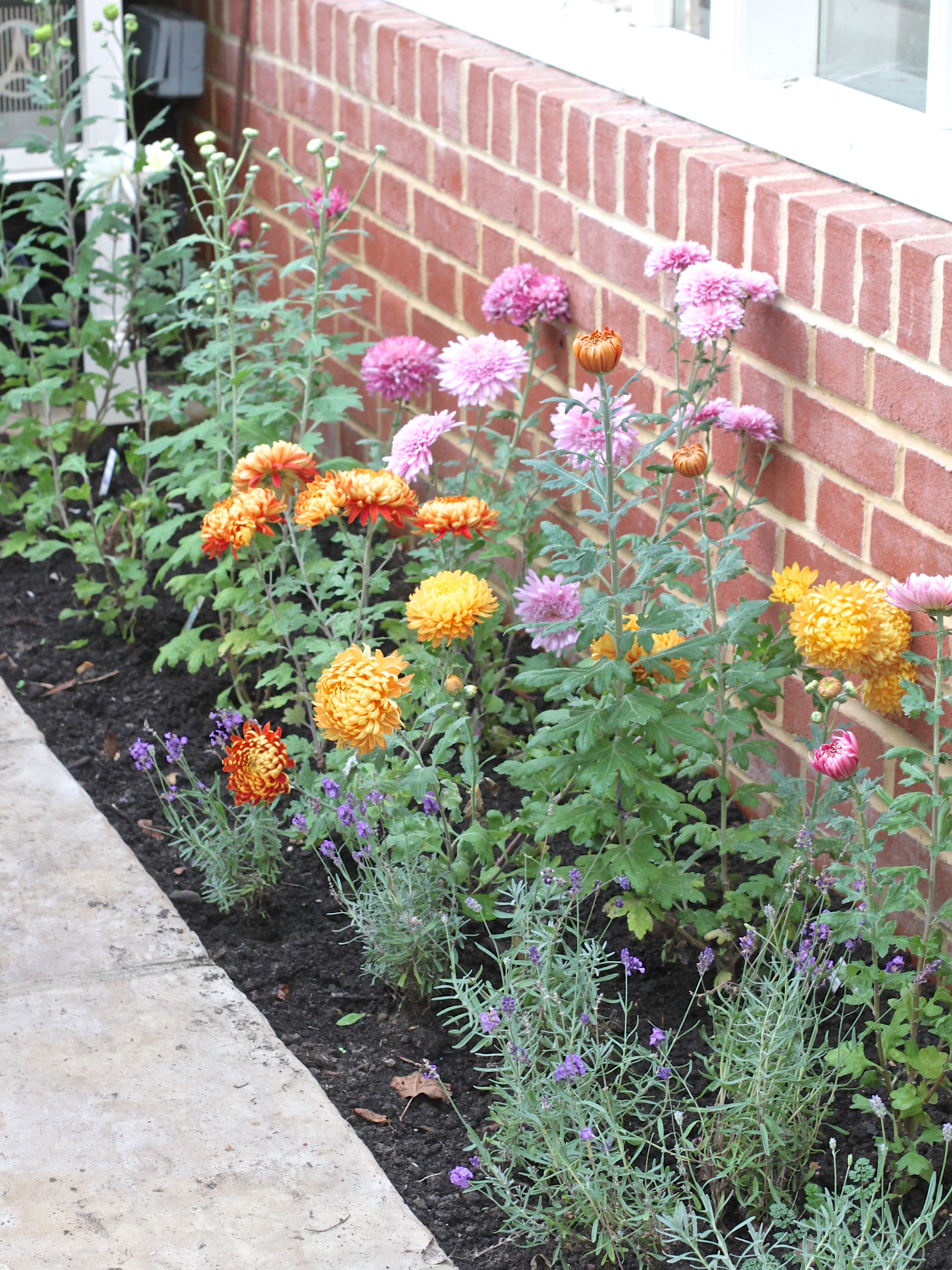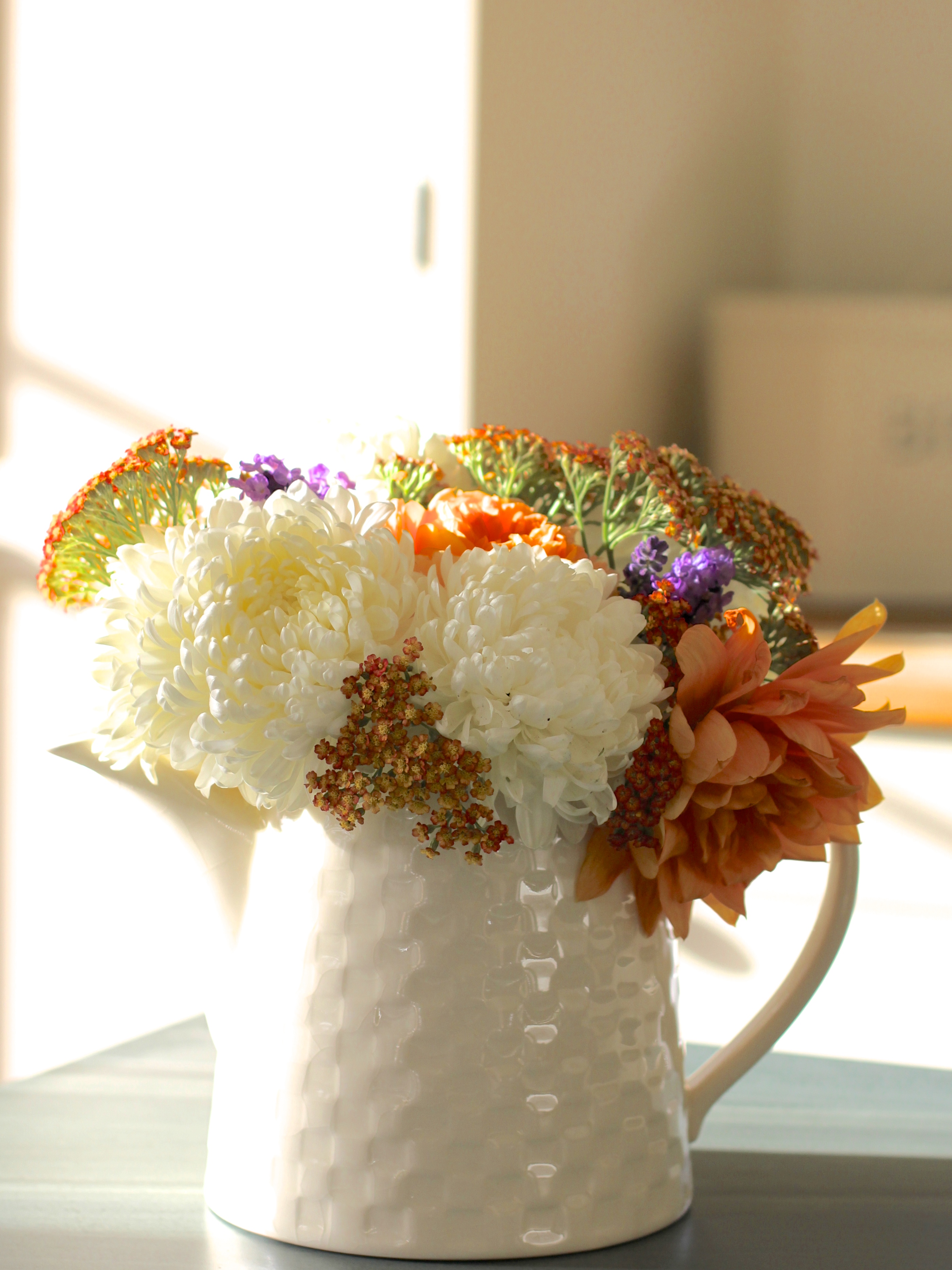 At the beginning of November I will plant my first batch of Paperwhites in the greenhouse bed. I order 250 bulbs every year from The Gedney Bulb Company and plant them in batches of 50 at the start of each month from November through to March. This will keep me in scented delicate flowers all over the Christmas period and well into spring. An arrangement like this can easily use 30 blooms, so having 50 blooms a month is not as many flowers as it sounds.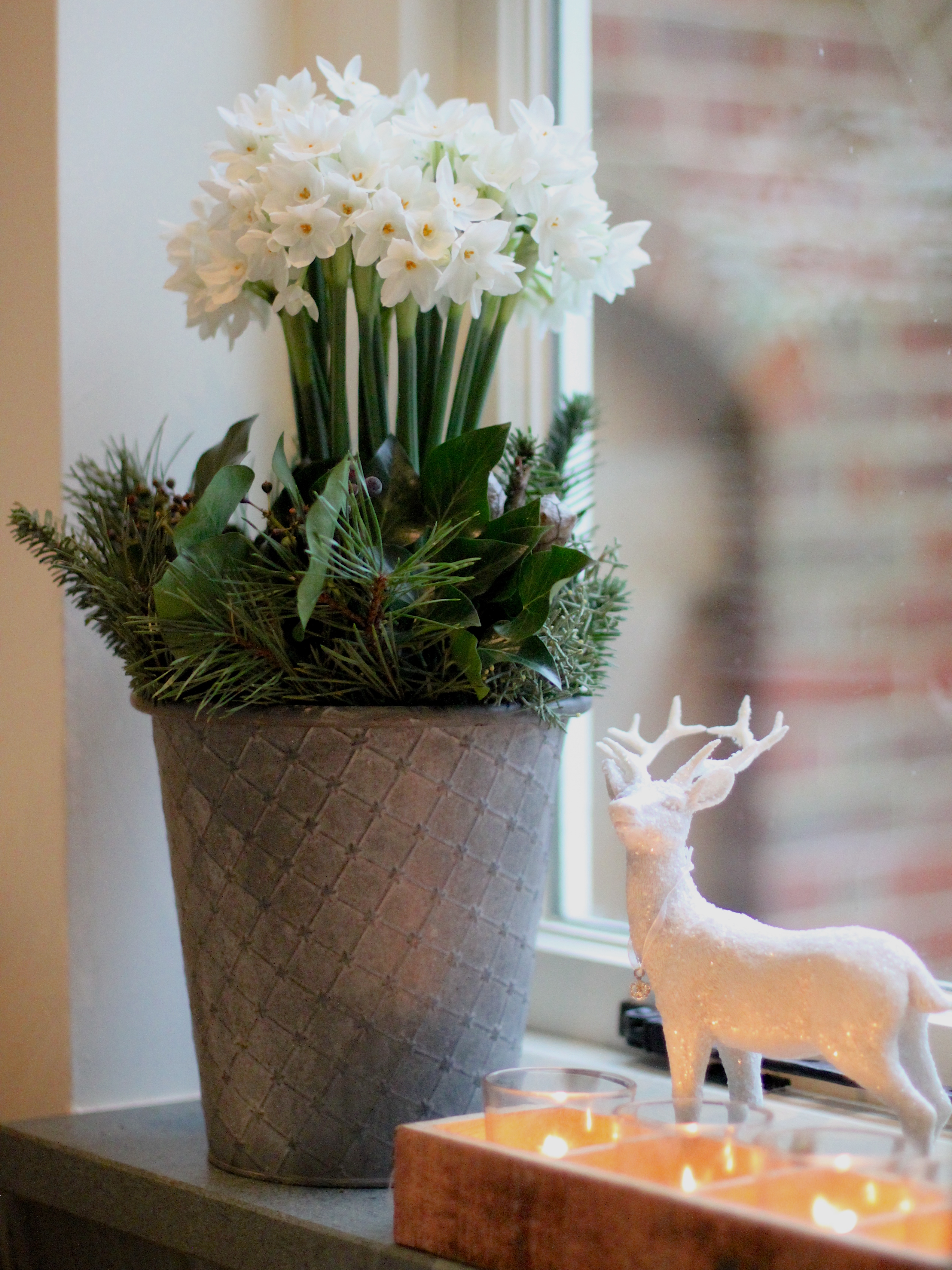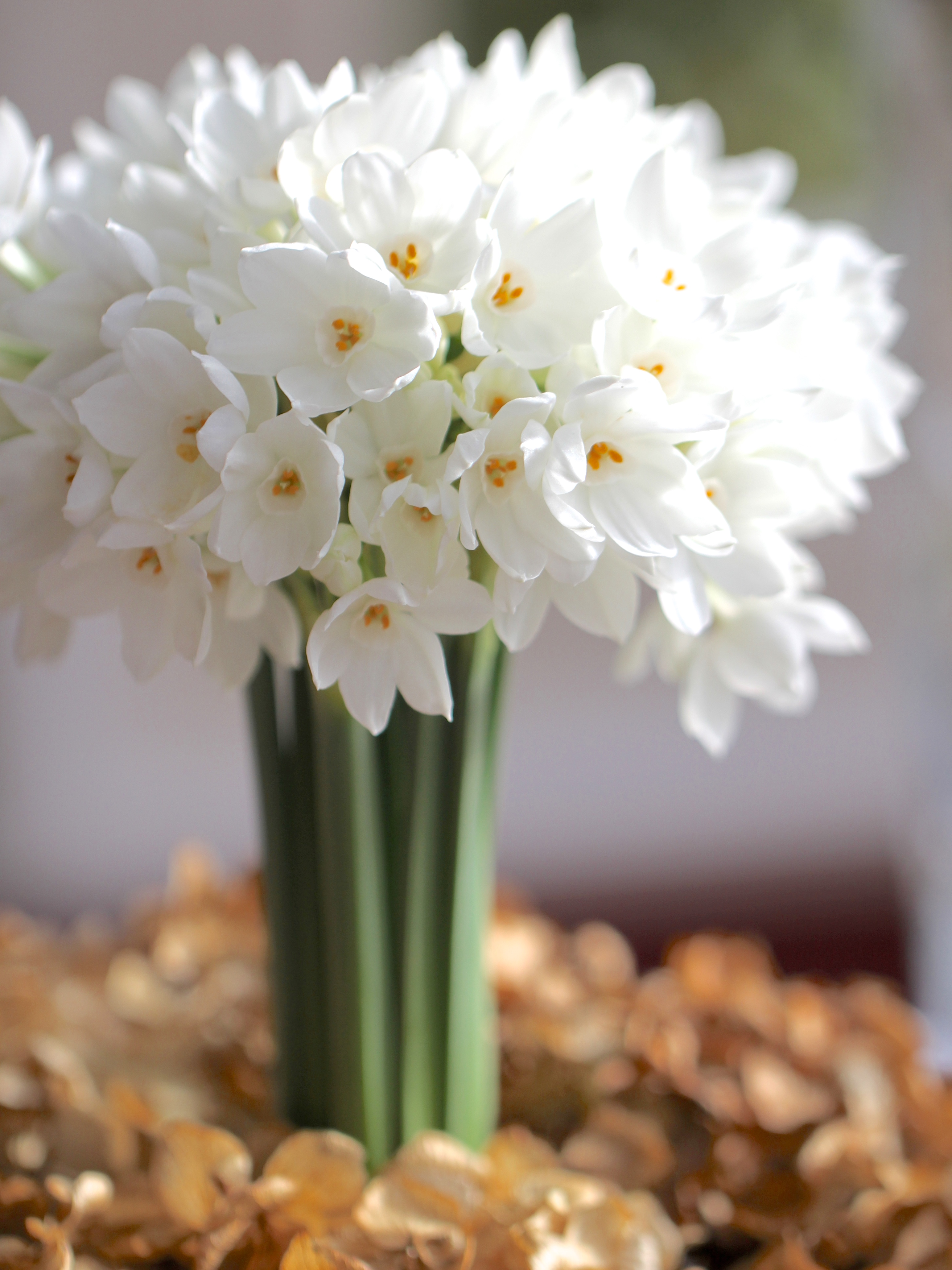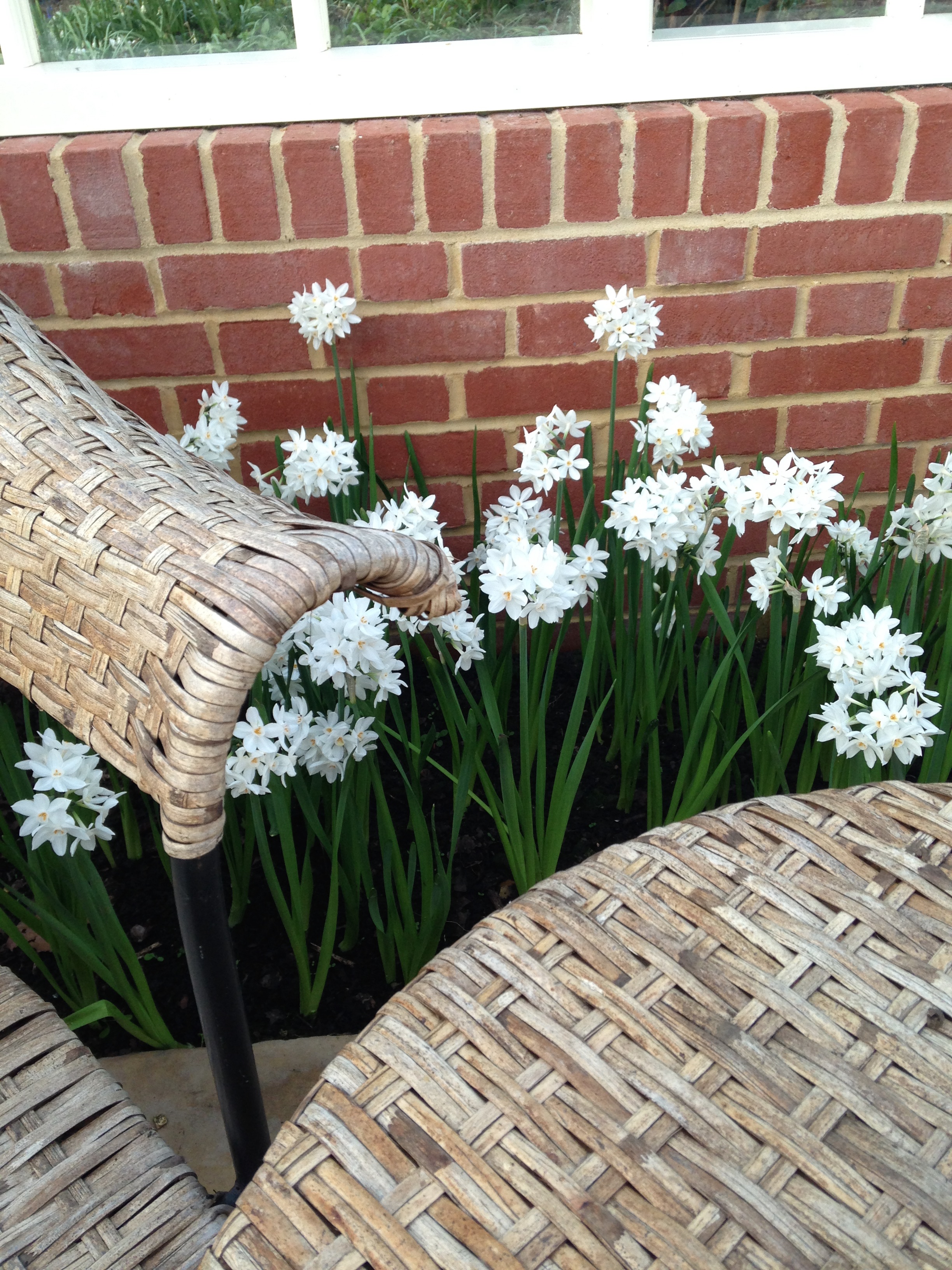 After Christmas the temperatures in the greenhouse drop to their lowest point. All that is in flower in January are the Paperwhites, but I know that by early February the first  of the iris reticulata will be opening their stunning faces.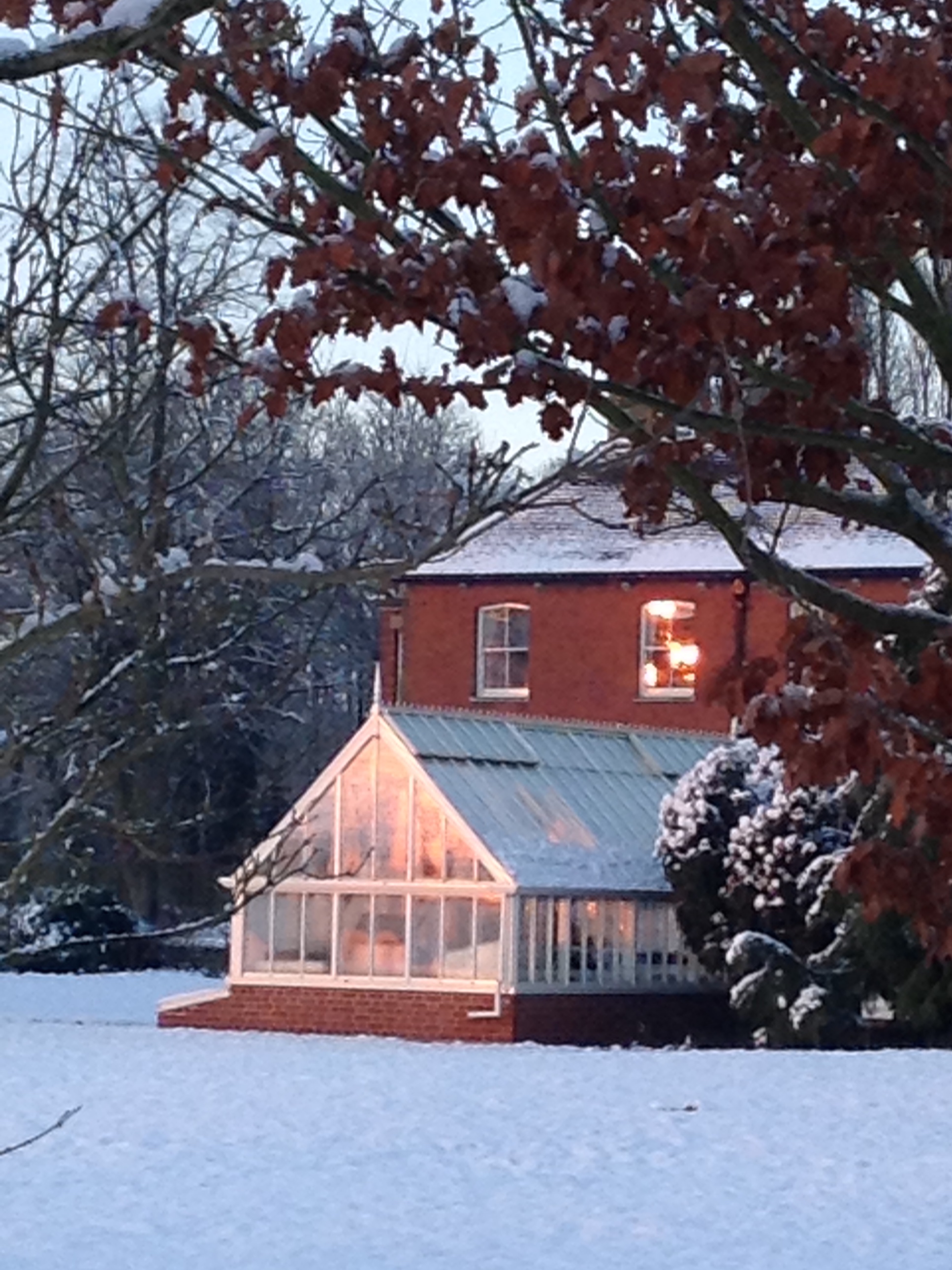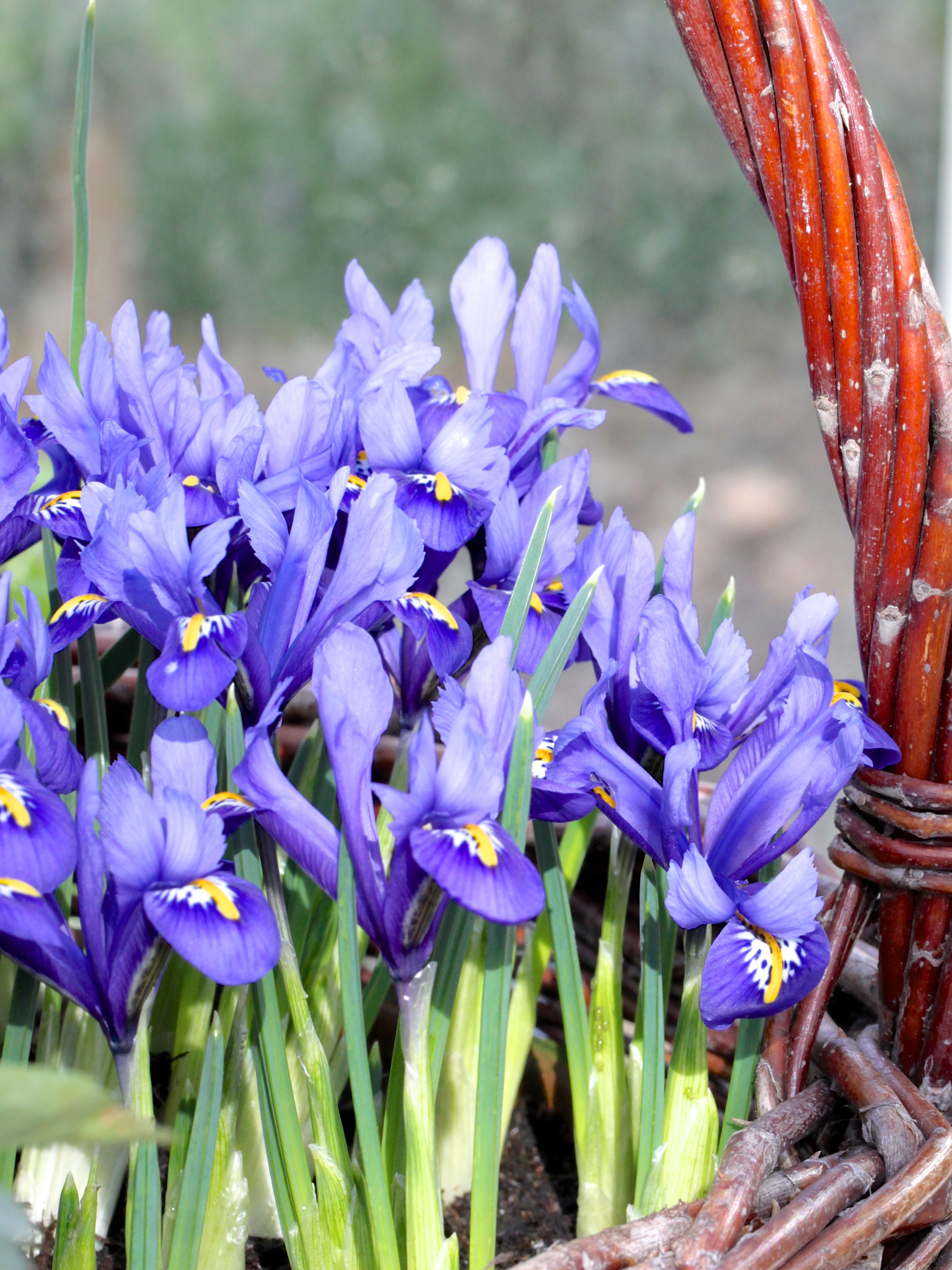 These will soon be joined by pots of crocus bulbs,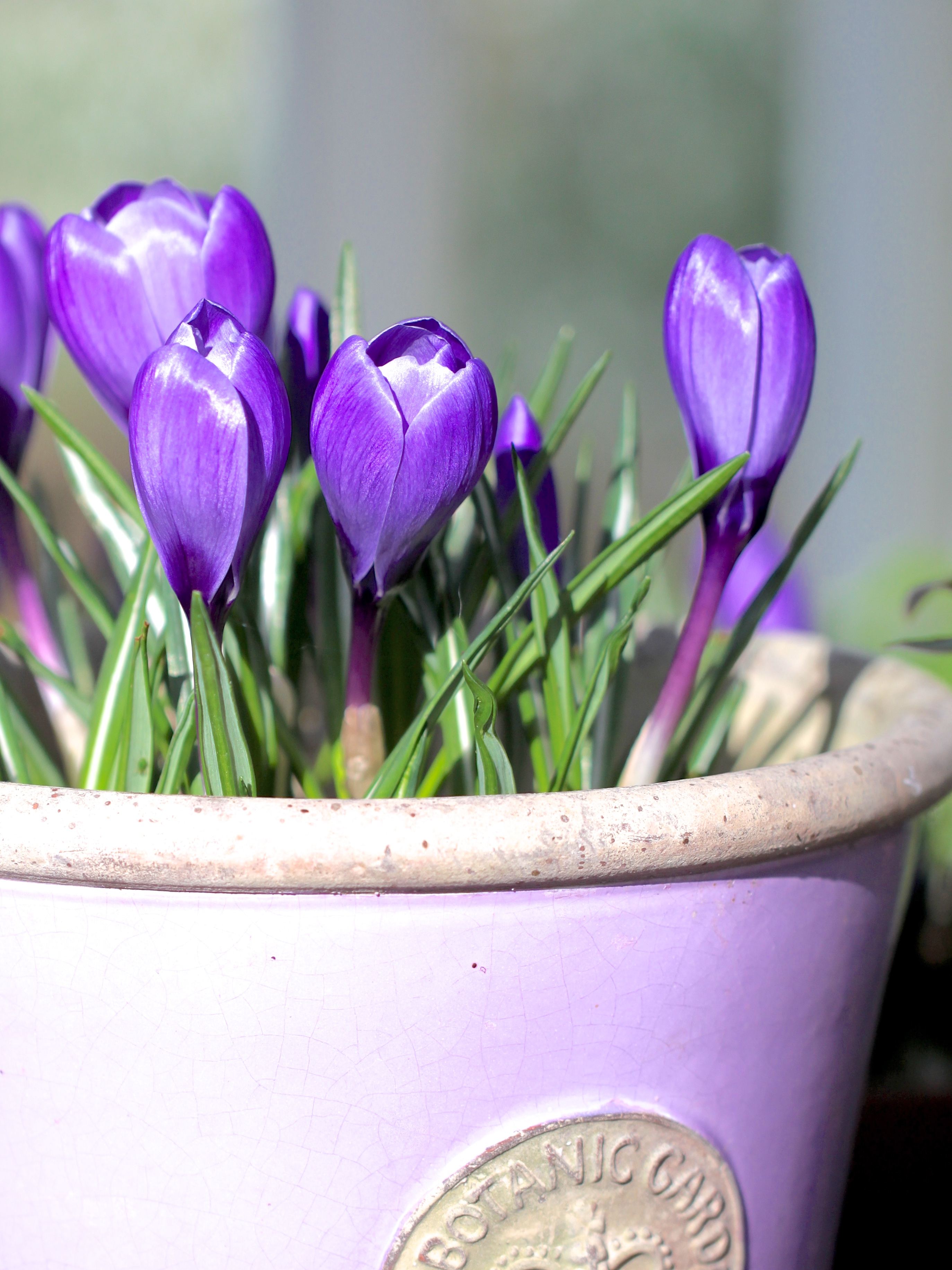 and the deliciously scented hyacinths.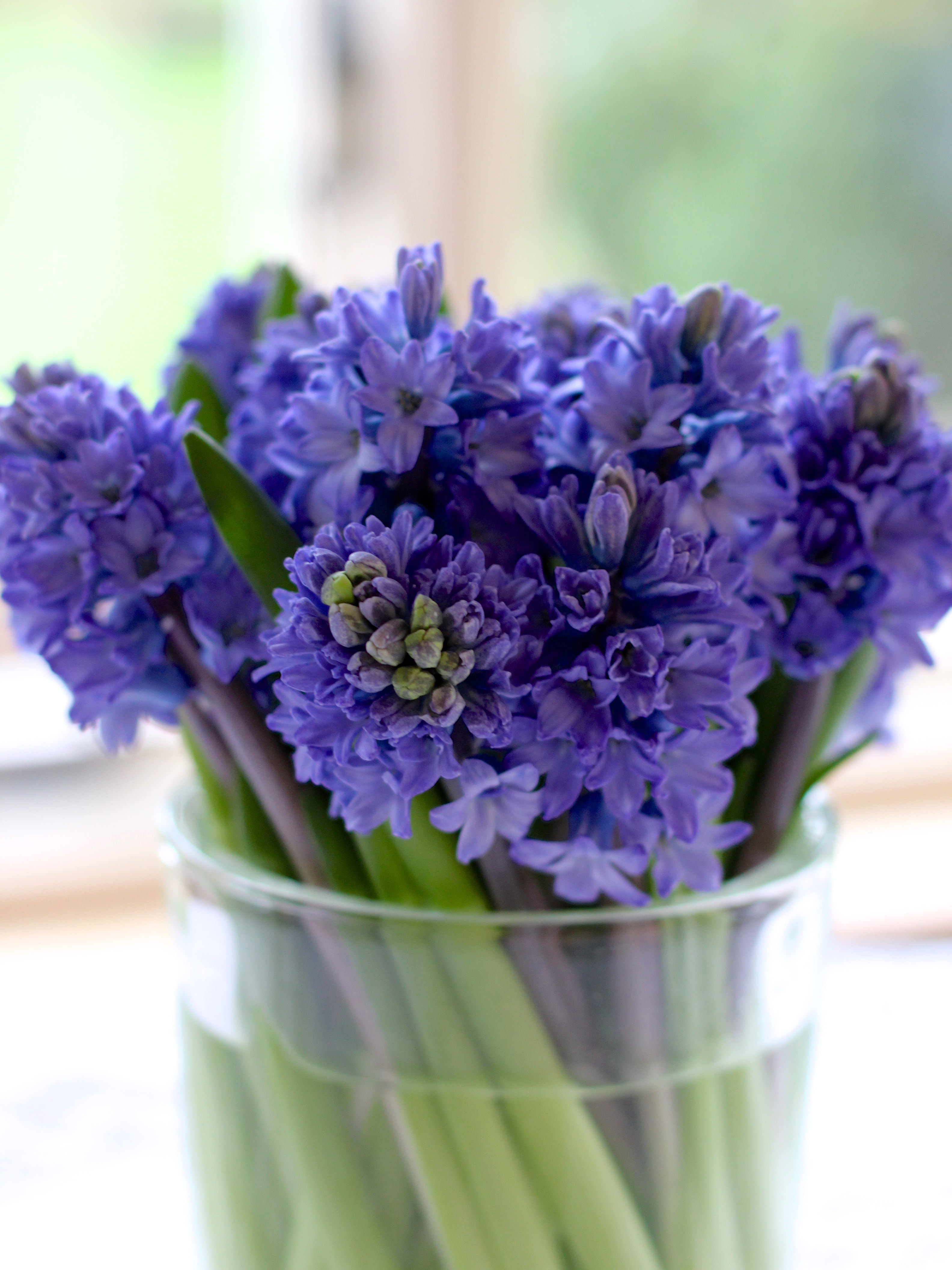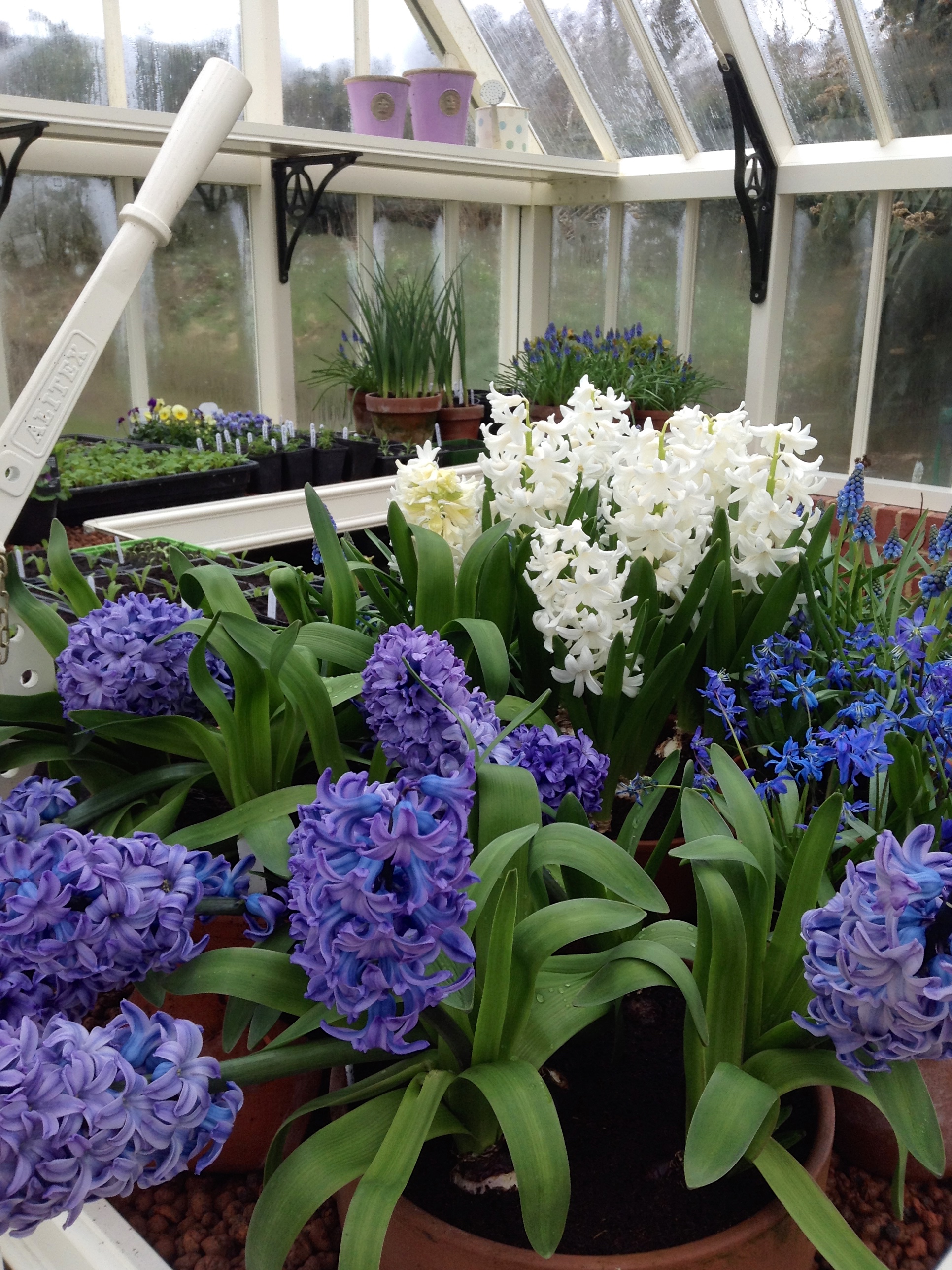 As the indoor bulbs start to go over, spring is arriving outside and there are flowers erupting everywhere.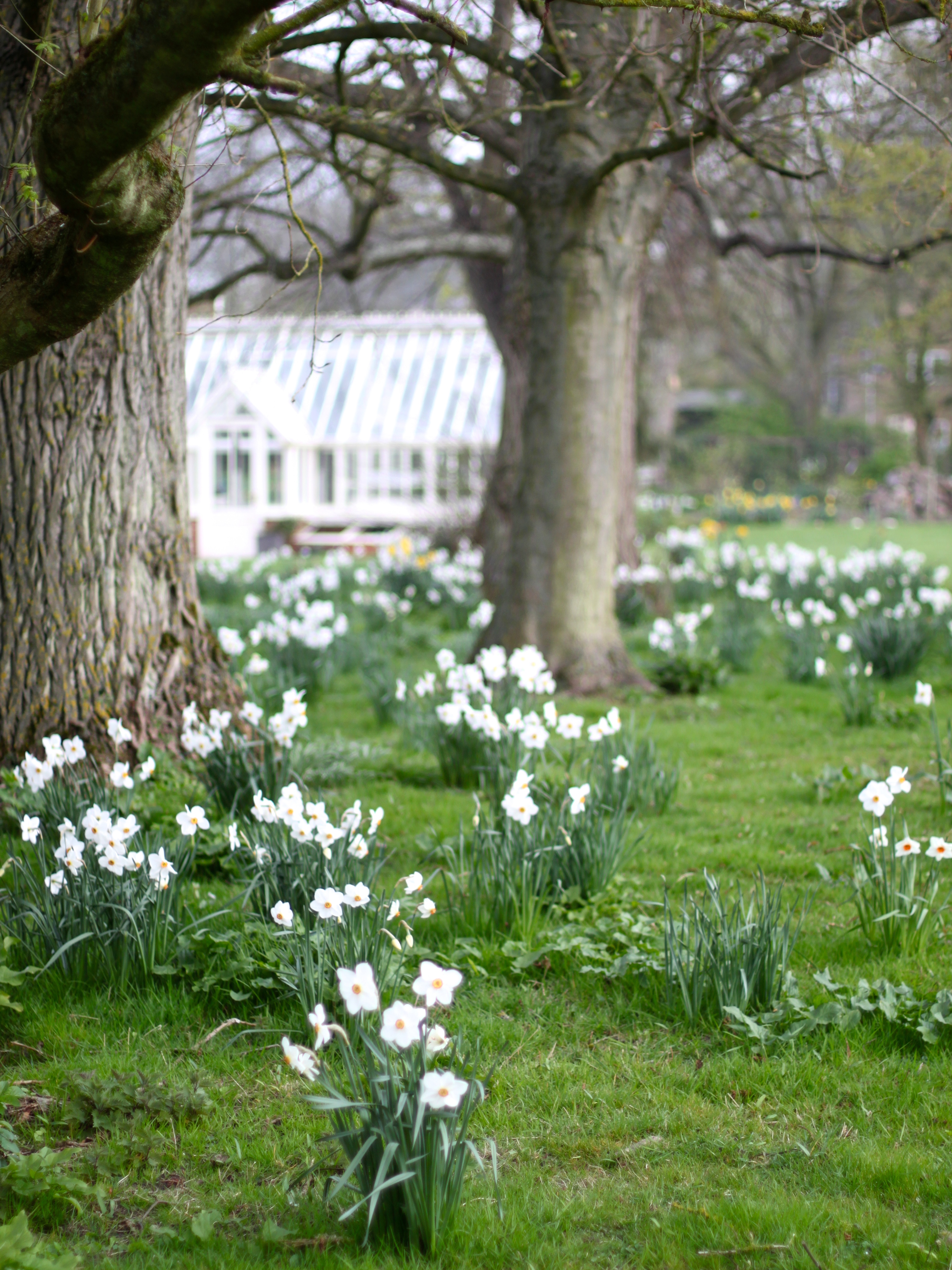 If I am lucky I will be able to out together a last arrangement of indoor bulbs which might include a few anemones that were tucked into pots last autumn.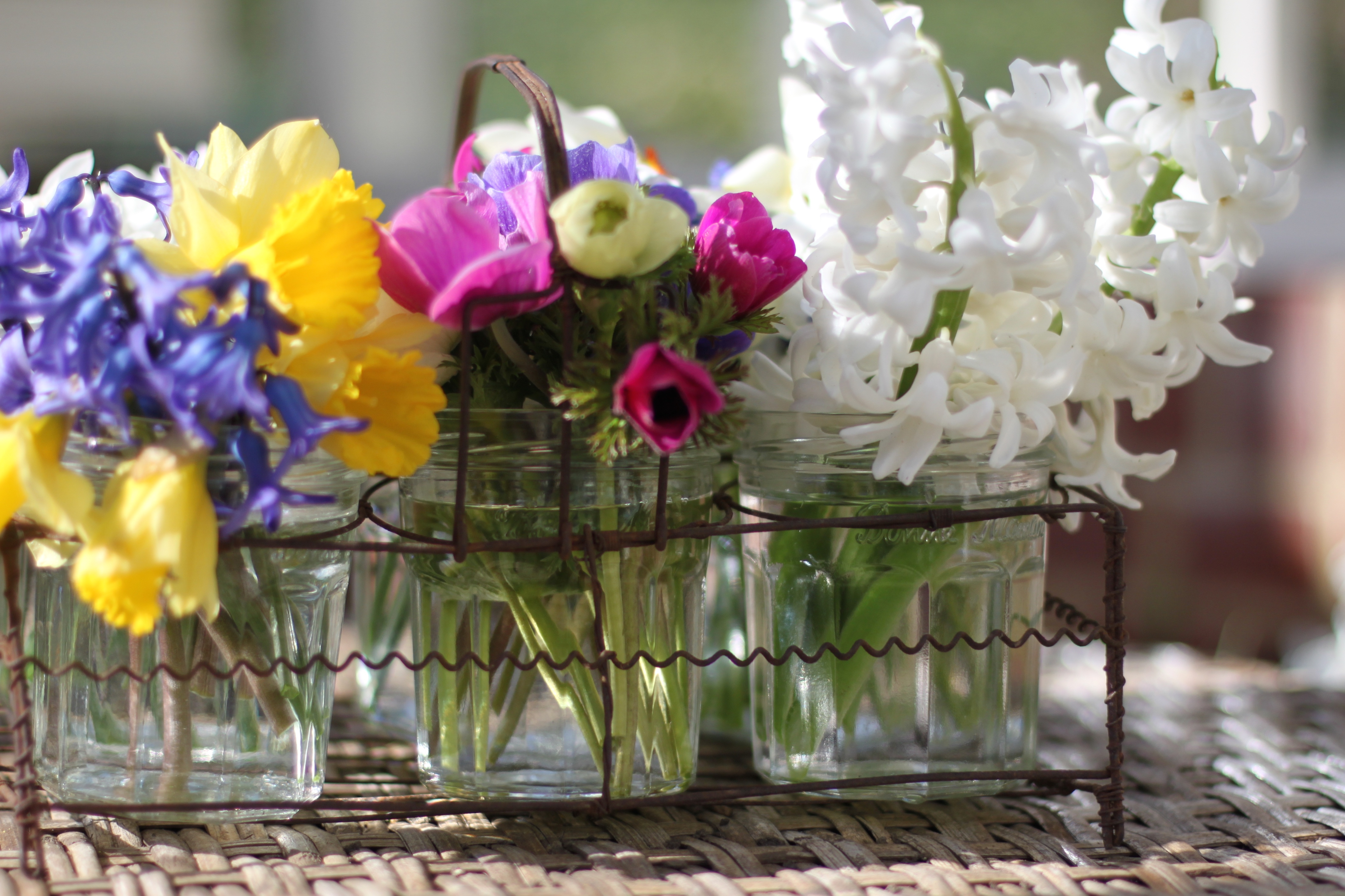 The indoor sweet peas will have been planted into the greenhouse bed in January and by March will be growing strongly and showing a few buds.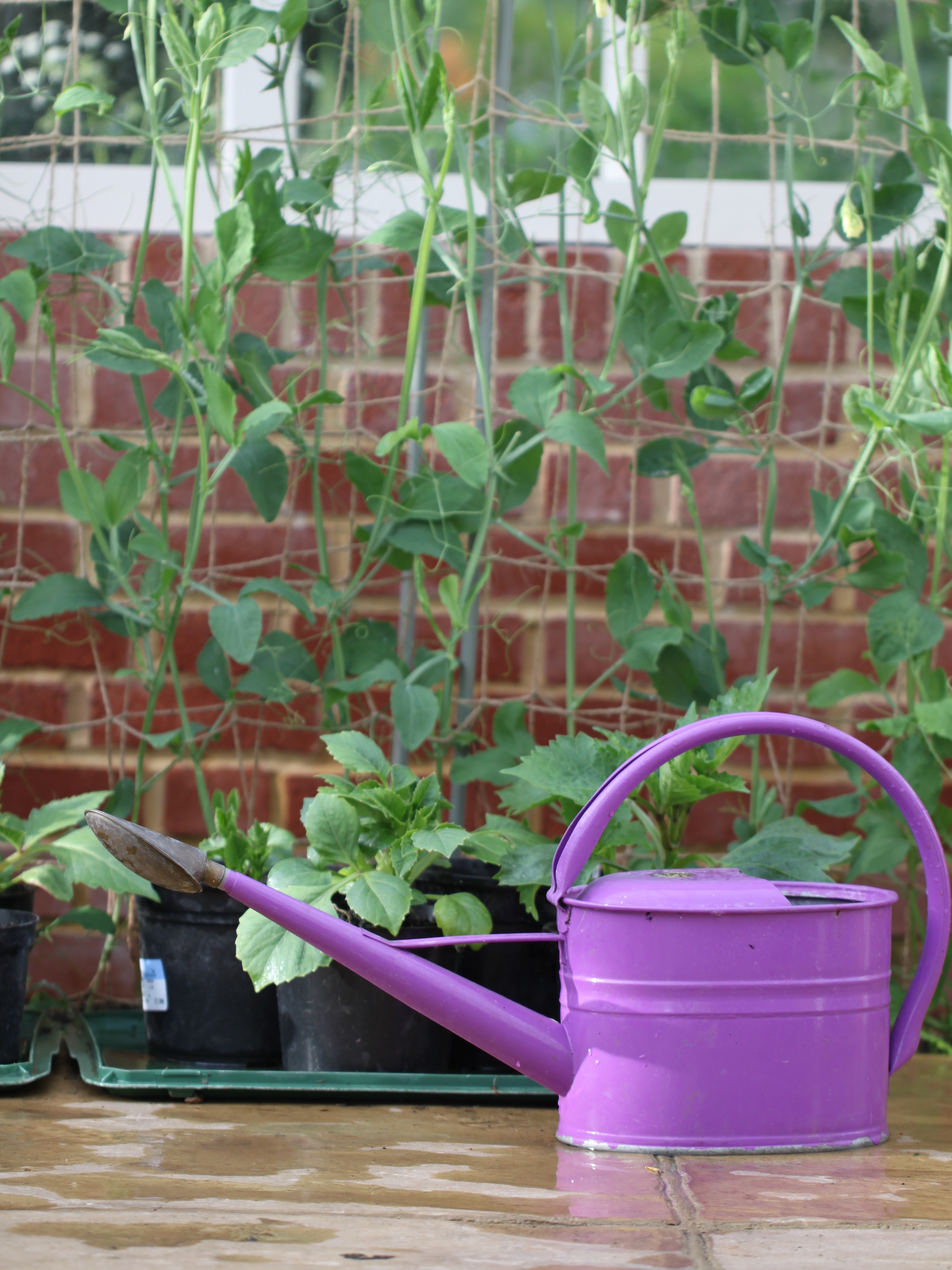 By April they will be in flower, along with a few hardy annuals sown last autumn and grown on inside.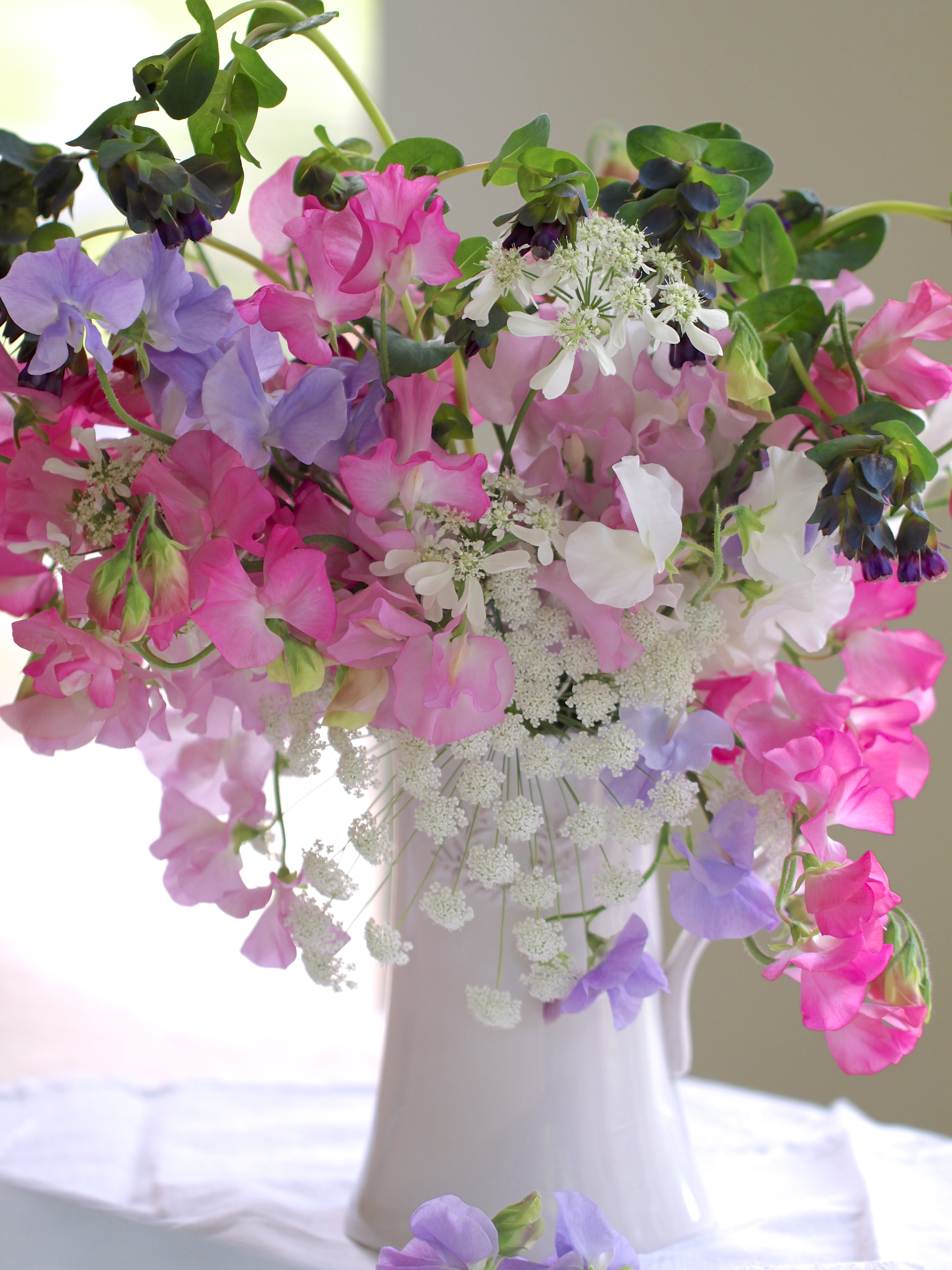 As I have only just removed these sweet peas that is nearly a year of beautiful flowers to enjoy from my greenhouse.
In summary my greenhouse diary is:
August – spring clean & order Paperwhites, iris, crocus, muscari, hyacinths and a few tulips to grow in the greenhouse, order sweet pea seeds and 'stop' the chrysanthemums
September – bring inside the pots of acidanthera and sow the sweet peas.
October – bring the chrysanthemums inside.
November – plant the first batch of Paperwhites
December – plant another batch of Paperwhites
January – transfer the sweet pea plants into the greenhouse bed and plant another batch of Paperwhites
February – plant another batch of Paperwhites. Enjoy the many pots of spring bulbs.
March – plant the last batch of Paperwhites and enjoy the hyacinths and tulips that will be blooming in the greenhouse. Add some autumn sown annuals to the greenhouse bed

April – start cutting the first sweet peas. Order acidanthera bulbs and chrysanthemum cuttings.
From April until July I had the sweet peas to enjoy. Whilst all this is going on there are salads and herbs to eat and lots of seed sowing, but today I just wanted to look at the flowers that I grow every year. This year I hope to add more tulips and amaryllis to my growing plans.
Flowers in the greenhouse are one of my biggest gardening pleasures – I hope that today I have inspired you to consider growing some flowers in your greenhouse! If you have any questions please do leave a comment and if anyone has written a greenhouse review this month I would love it if you would leave a link so that we can all take a look.