I am posting my review slightly late this month and have been very quiet here at Peonies & Posies for the last week. The little accident I mentioned in my last post has proved quite troublesome and I have not been out and about in my garden for over a week now. Feeling under the weather has resulted in a slight loss of my blogging mojo – my knee is on the mend now though and hopefully will be working normally again soon. For now I am still hobbling about the house and avoiding outdoor activity as much as possible. Not wanting to miss this months review, I have put it together with rather less photographic effort than I would like, but I hope you will bear with me this month!
September marks a change in the way that I see the Cutting Garden. The year is winding down and although October will see the grand finale for this part of my garden, even now I am starting to think about pulling out plants that are past their best and making room for bulbs and biennials to be planted before the winter wet that plagues the Cutting Garden makes this area largely a no go zone again until March next year.
Whilst my thoughts may be turning towards planning for next year, the Cutting Garden is still bubbling over with plenty of beauty to offer from dahlias, zinnias, cosmos and rudbeckias which are flowering their socks off. In today's review I hope I have captured the feeling of the jostling exuberance and slightly shambolic flowering of these late summer beauties, who are just trying to pump out as many flowers as possible before the first frost strikes them all to the ground.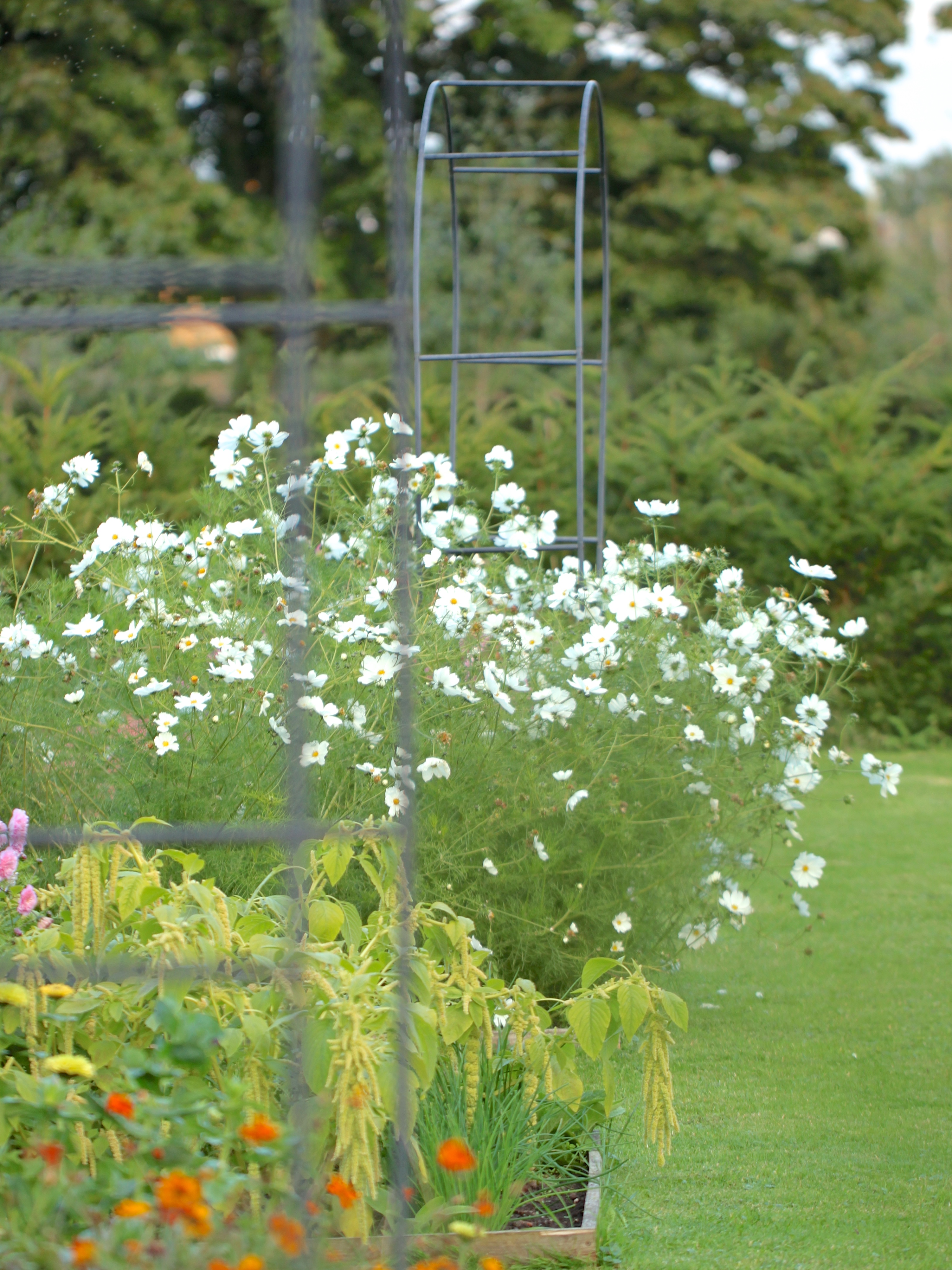 Above you can see cosmos Purity, with amaranthus viridis and cosmos Bright Lights in the foreground.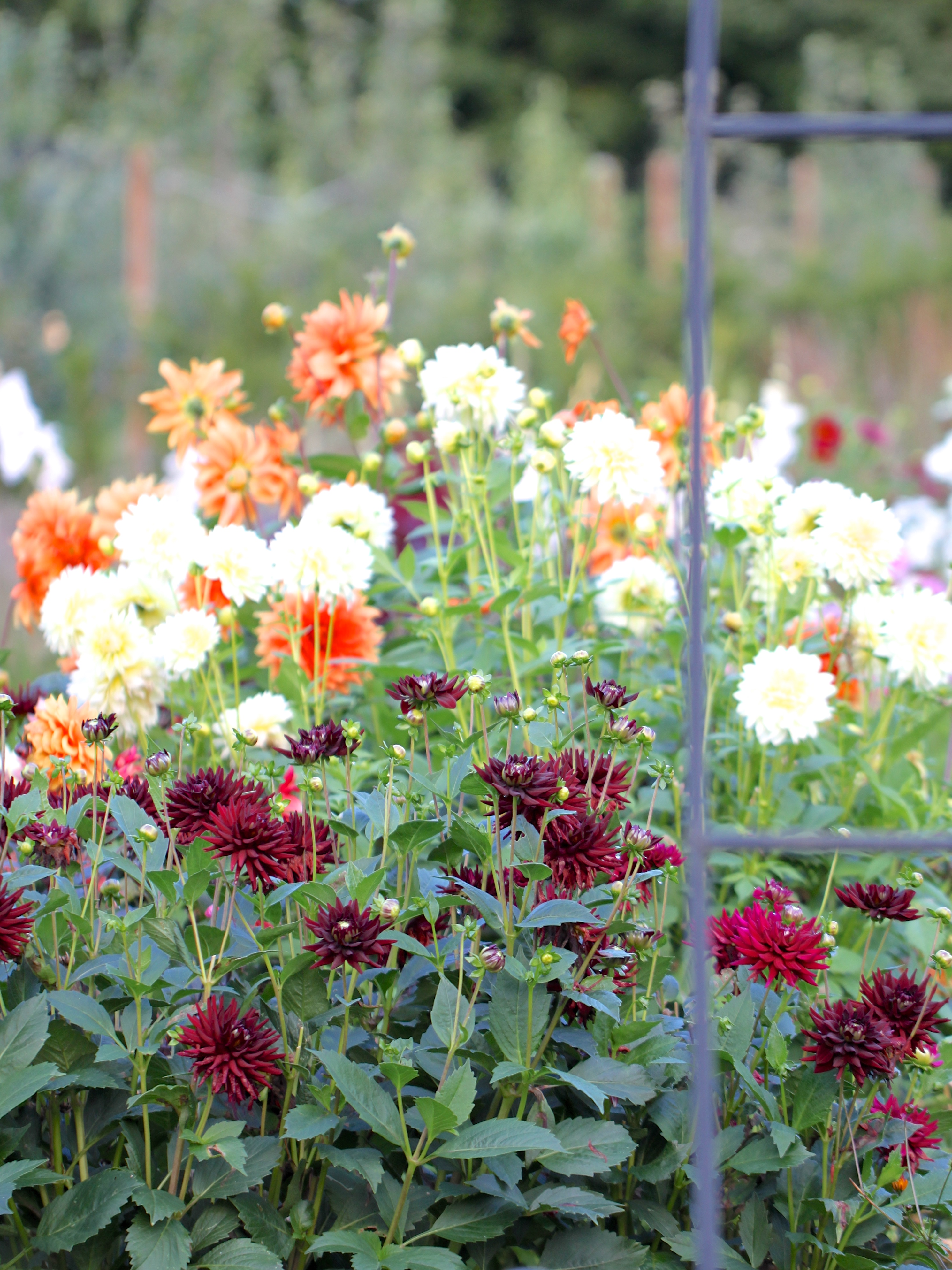 Despite regular dead heading it becomes impossible to keep on top of the flowers – September is the month when the flowers win and I largely let nature take its course.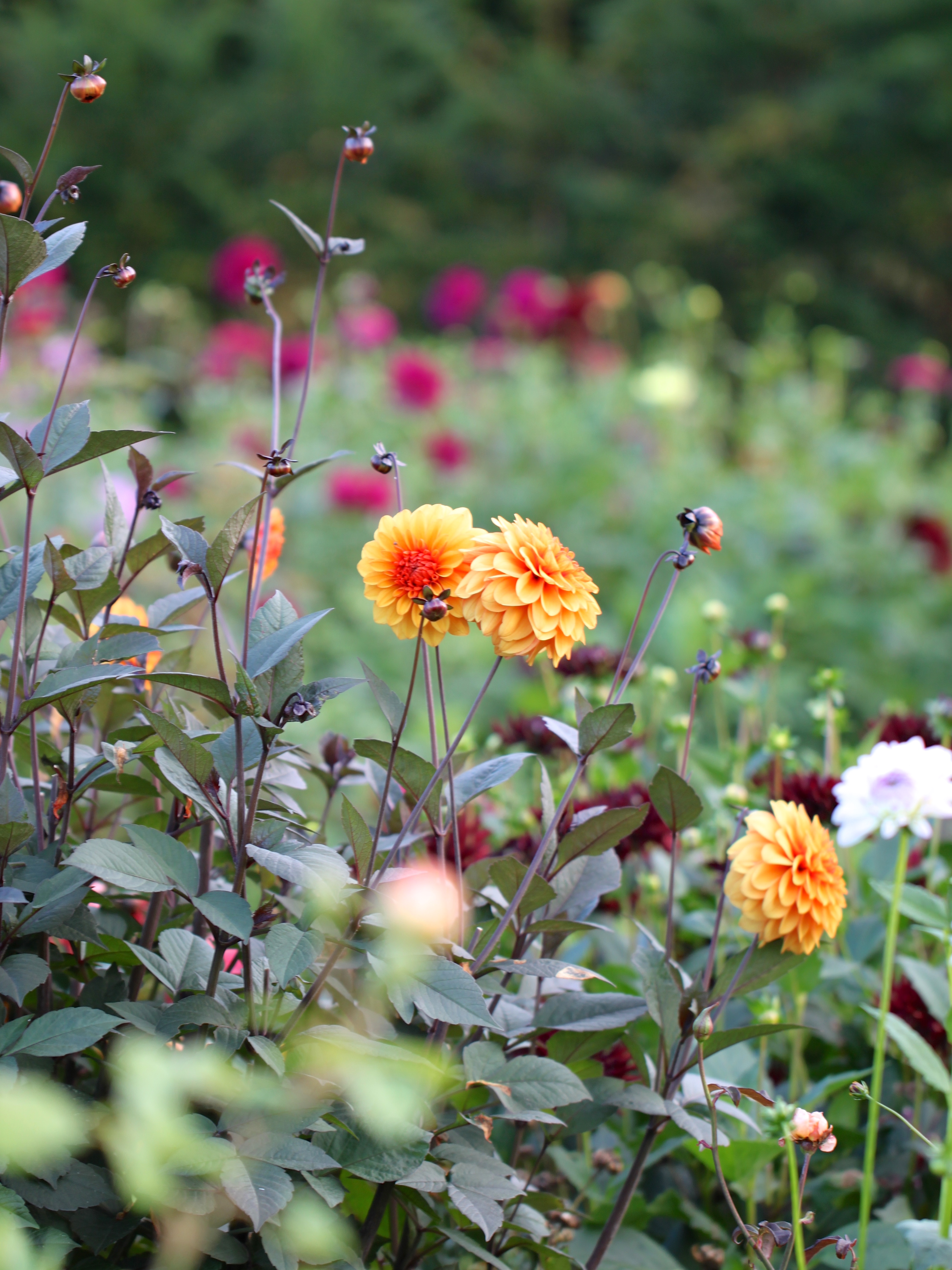 The dark leaved orange dahlia "David Howard' looks stunning in the autumn light and will keep flowering well until the first frost. As temperatures drop and other flowers fade this one becomes almost luminous in the autumn light.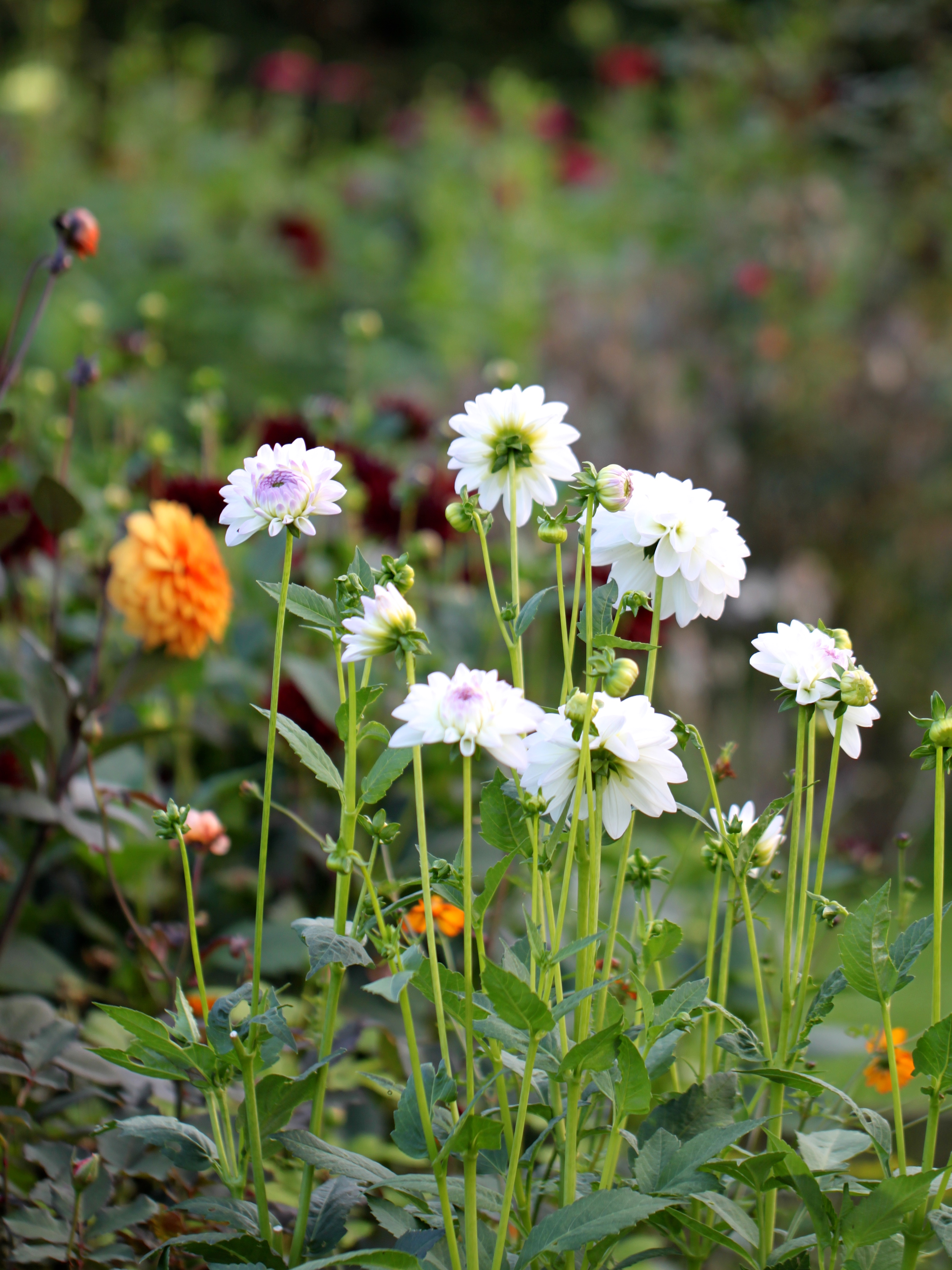 Dahlia Eveline has a beautiful lilac centre and pristine white petals as long as the weather remains fine – she has a habit of browning in damp conditions.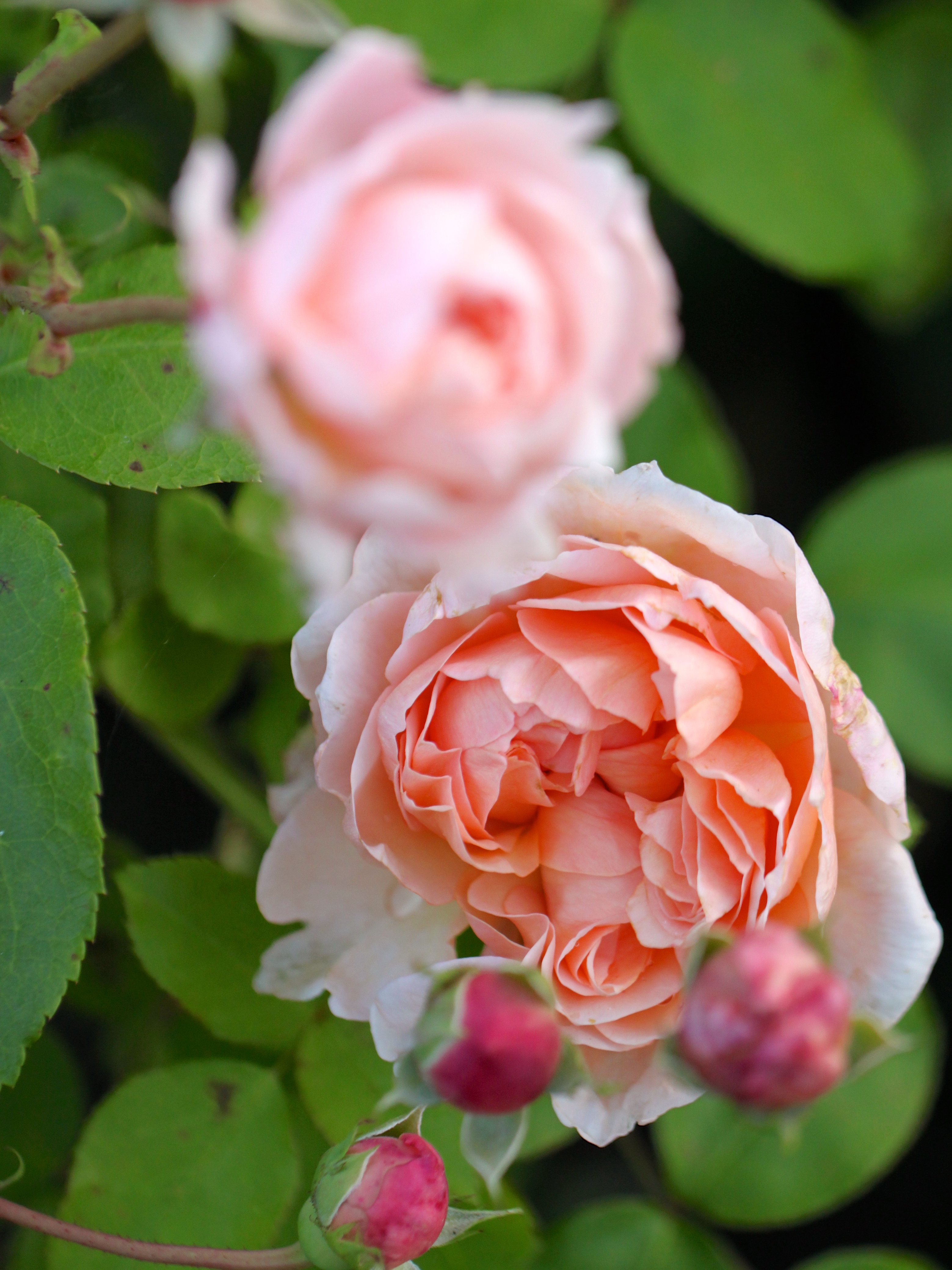 I am not sure of the name of this rose – the foliage is too dense to get to the label right now, but she is full of buds.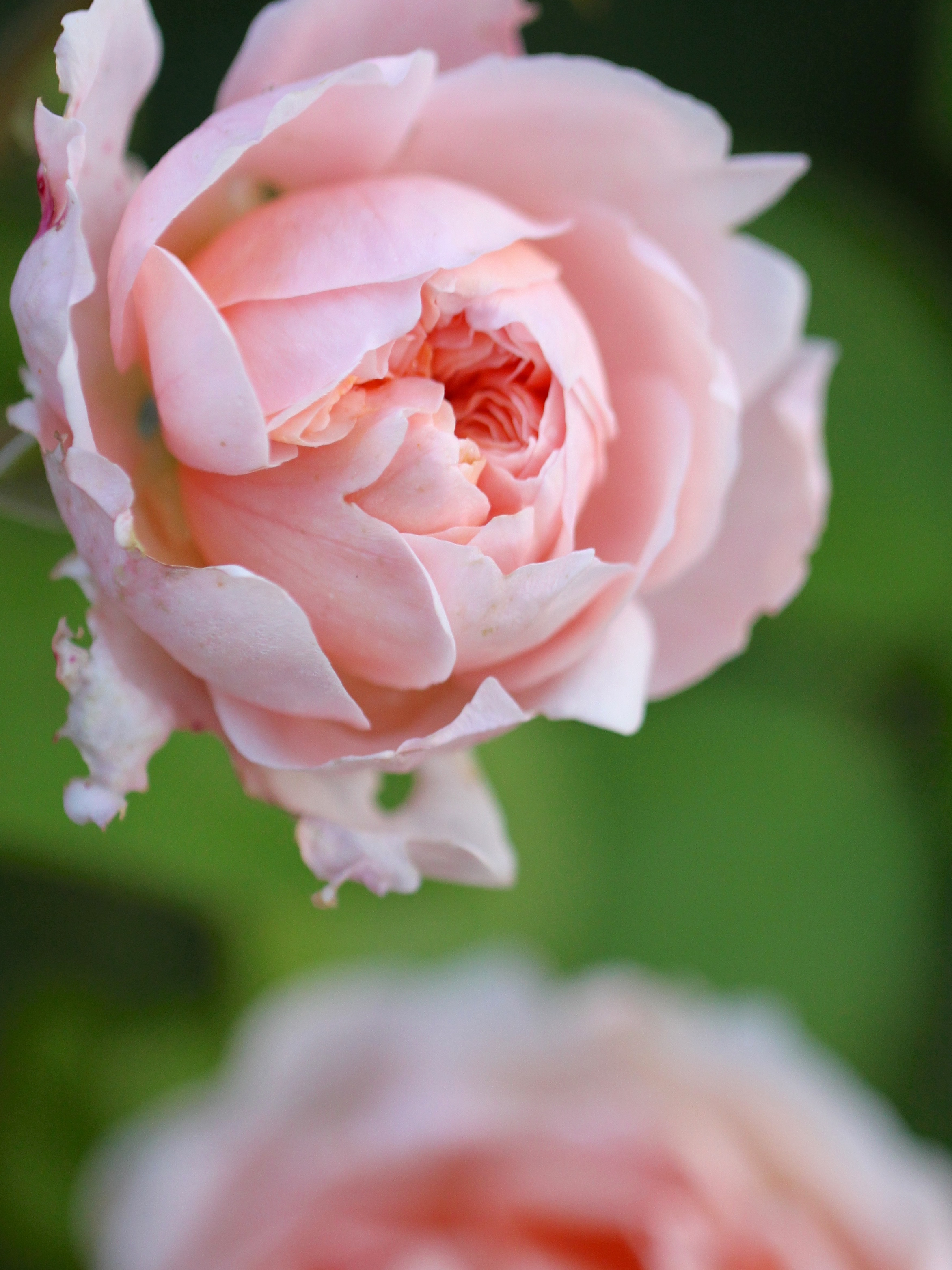 The rudbeckia have been a revelation. I will certainly be growing these again next year.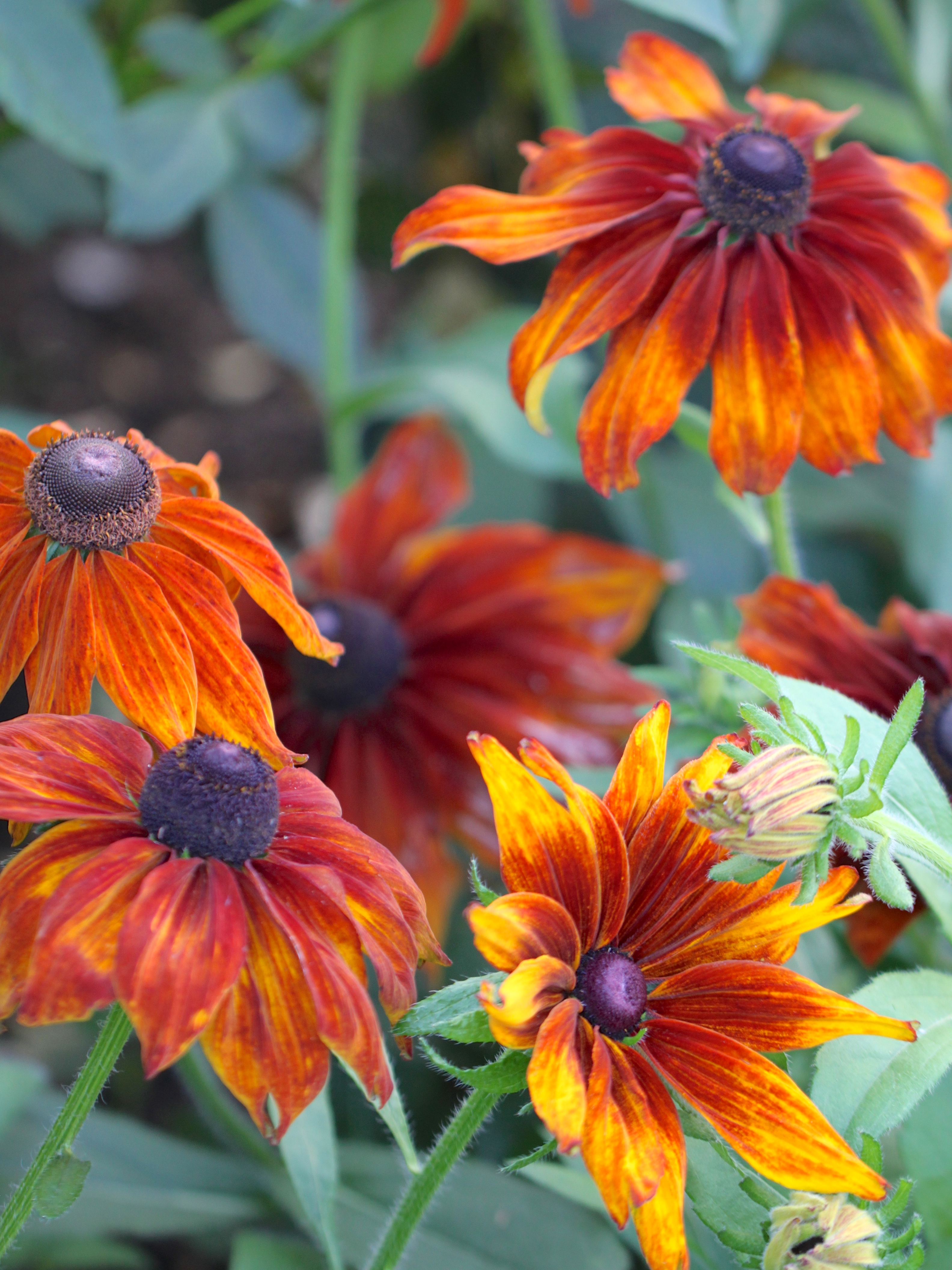 Dahlia 'Mrs Eileen' has a huge orange flower – very dramatic in a vase.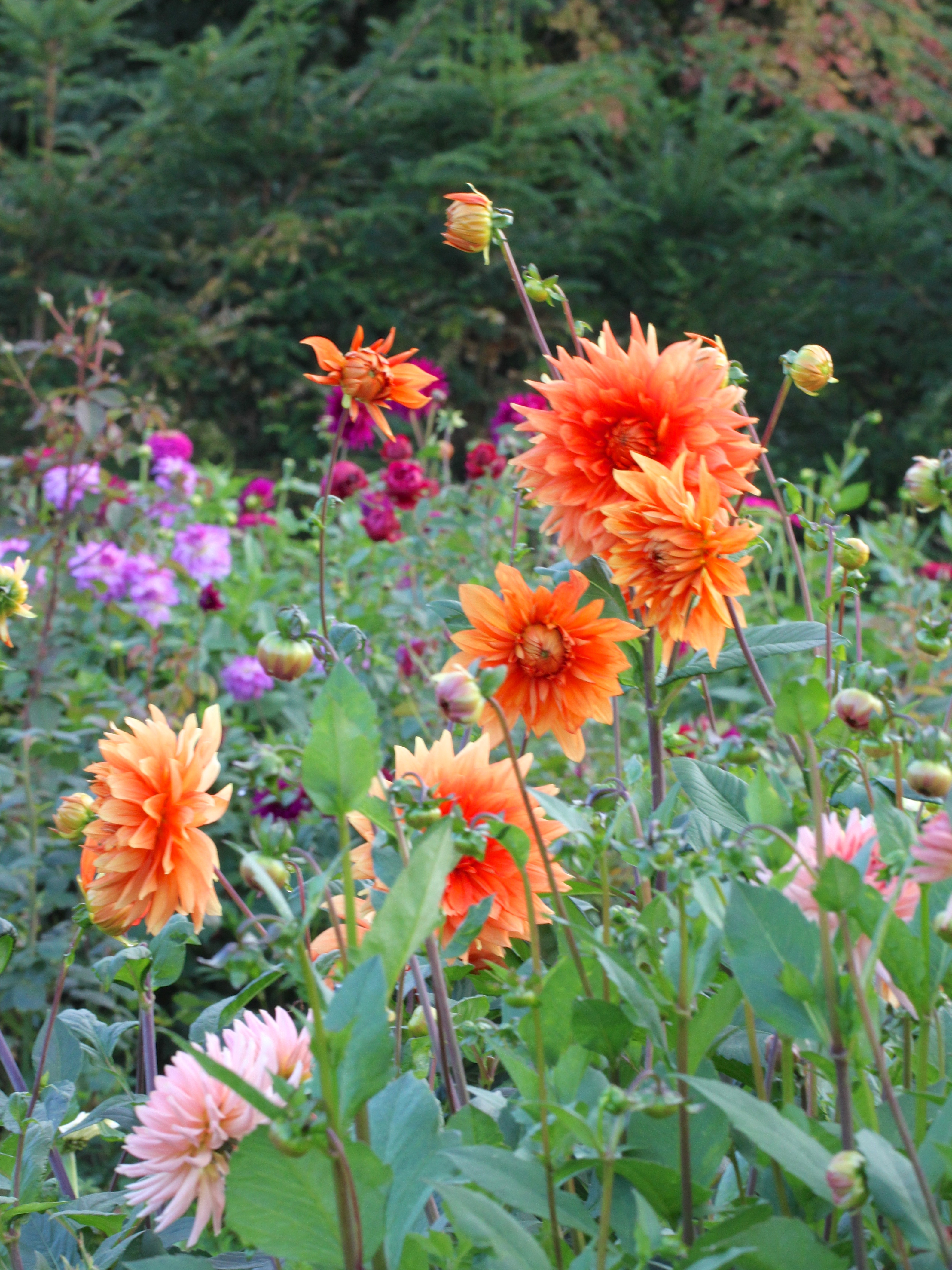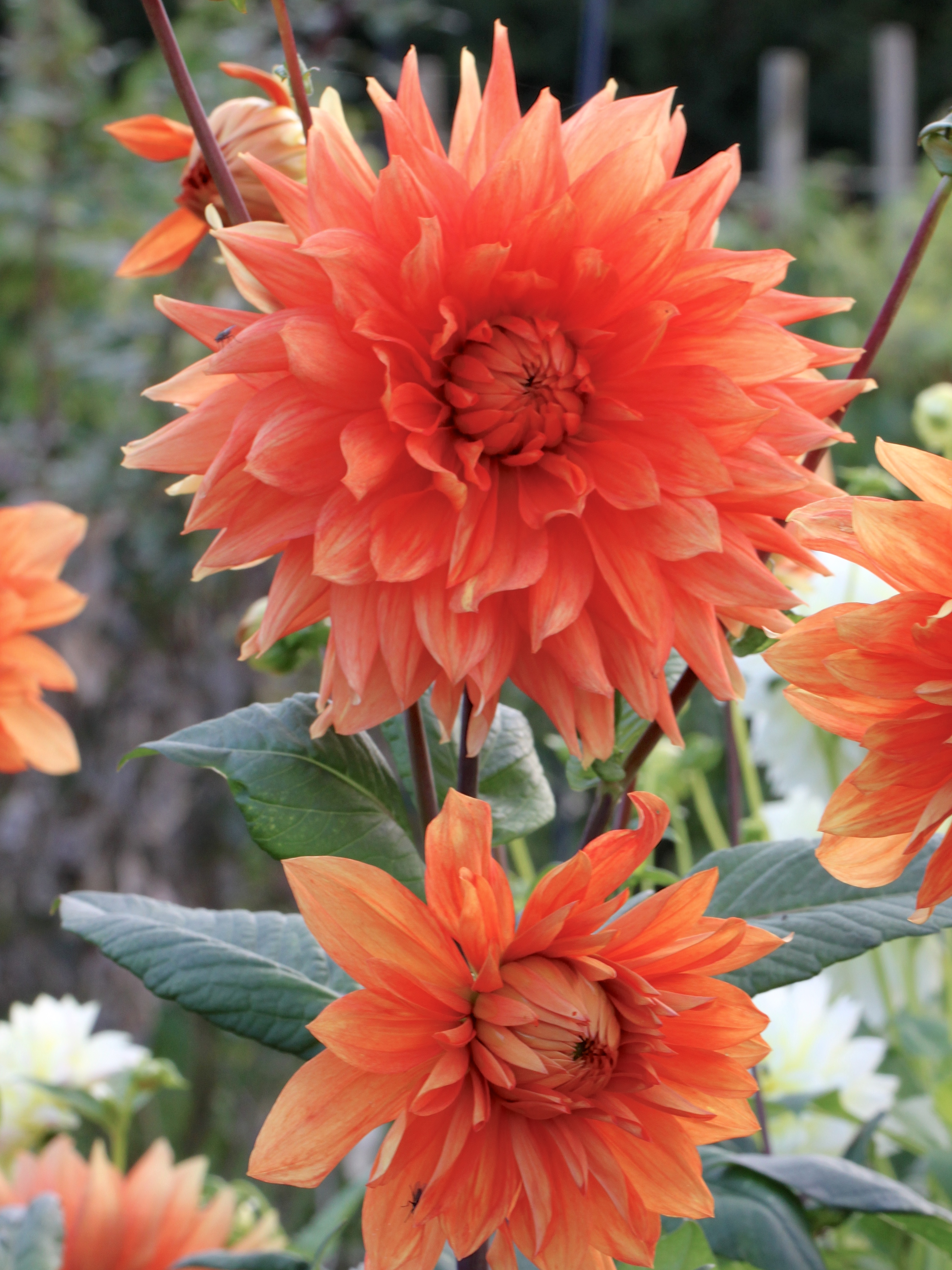 Dahlia 'Preference' I have shown many times before – it is a delicate peachy pink that is one of my favourites.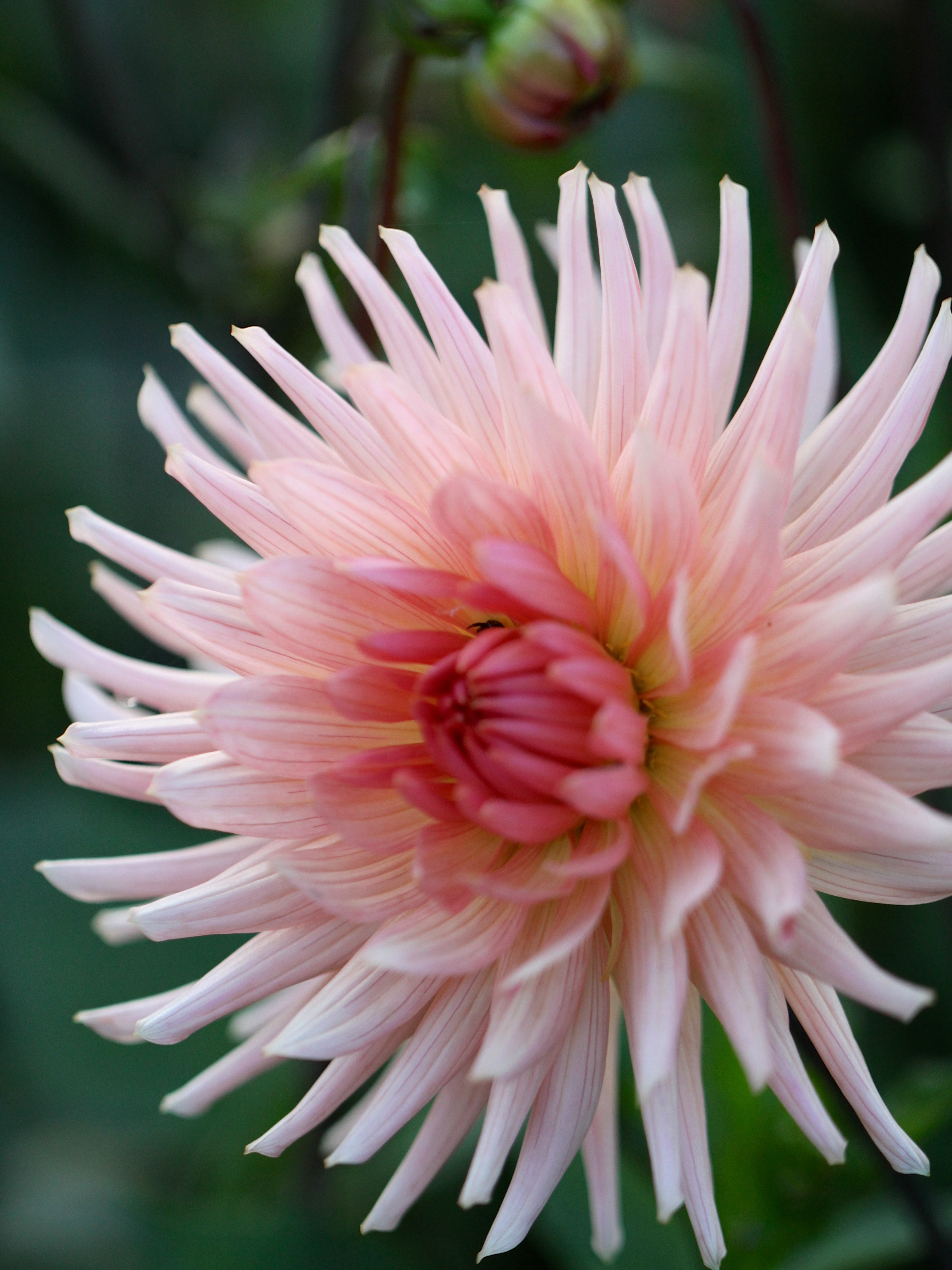 Another unnamed rose – I think it is Darcy Bussell. Again full of buds, so plenty more flowers to look forward too.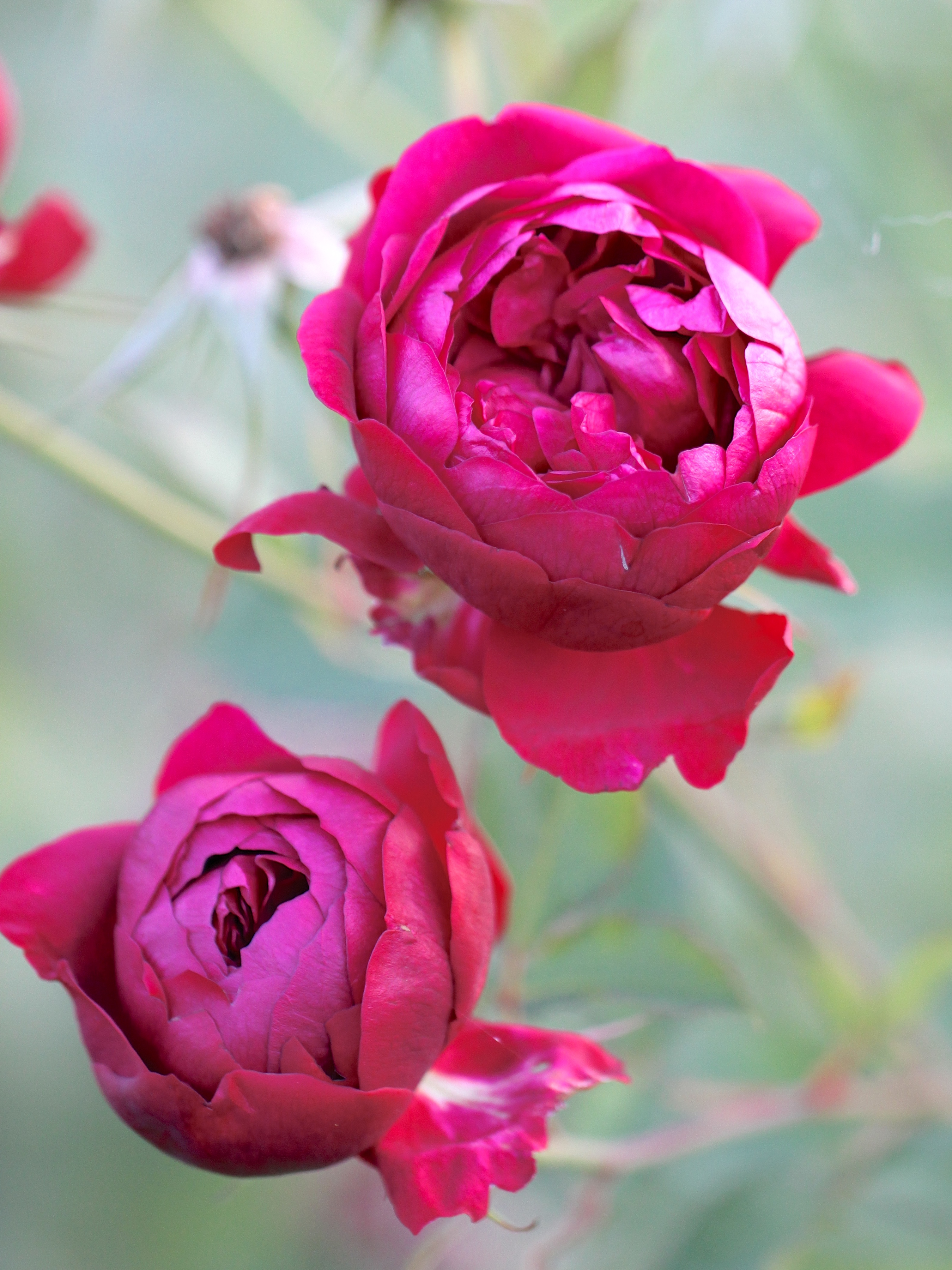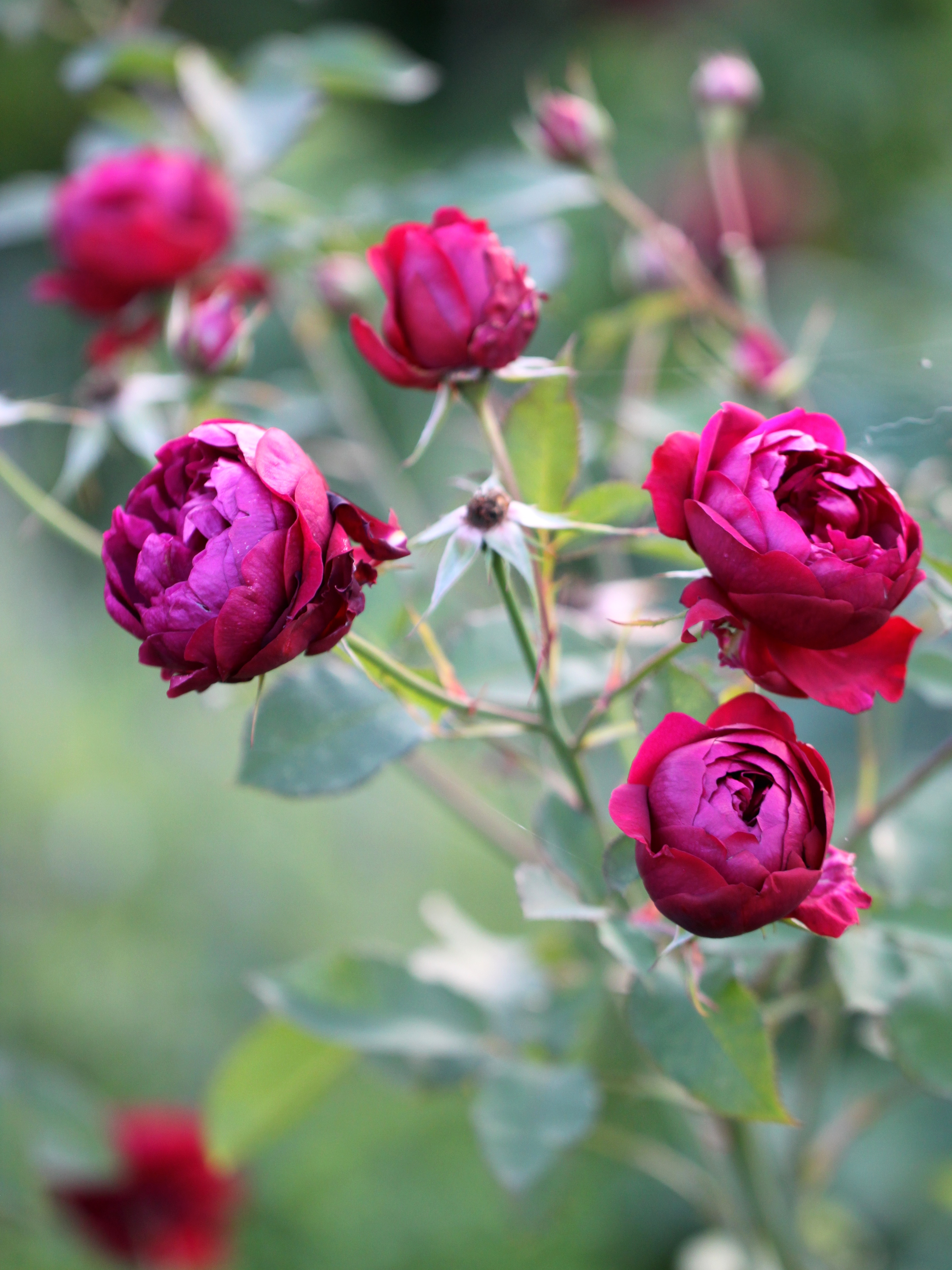 In the same bed as Darcy Bussell is dahlia 'Purple Gem' – another very reliable dahlia that comes back year after year.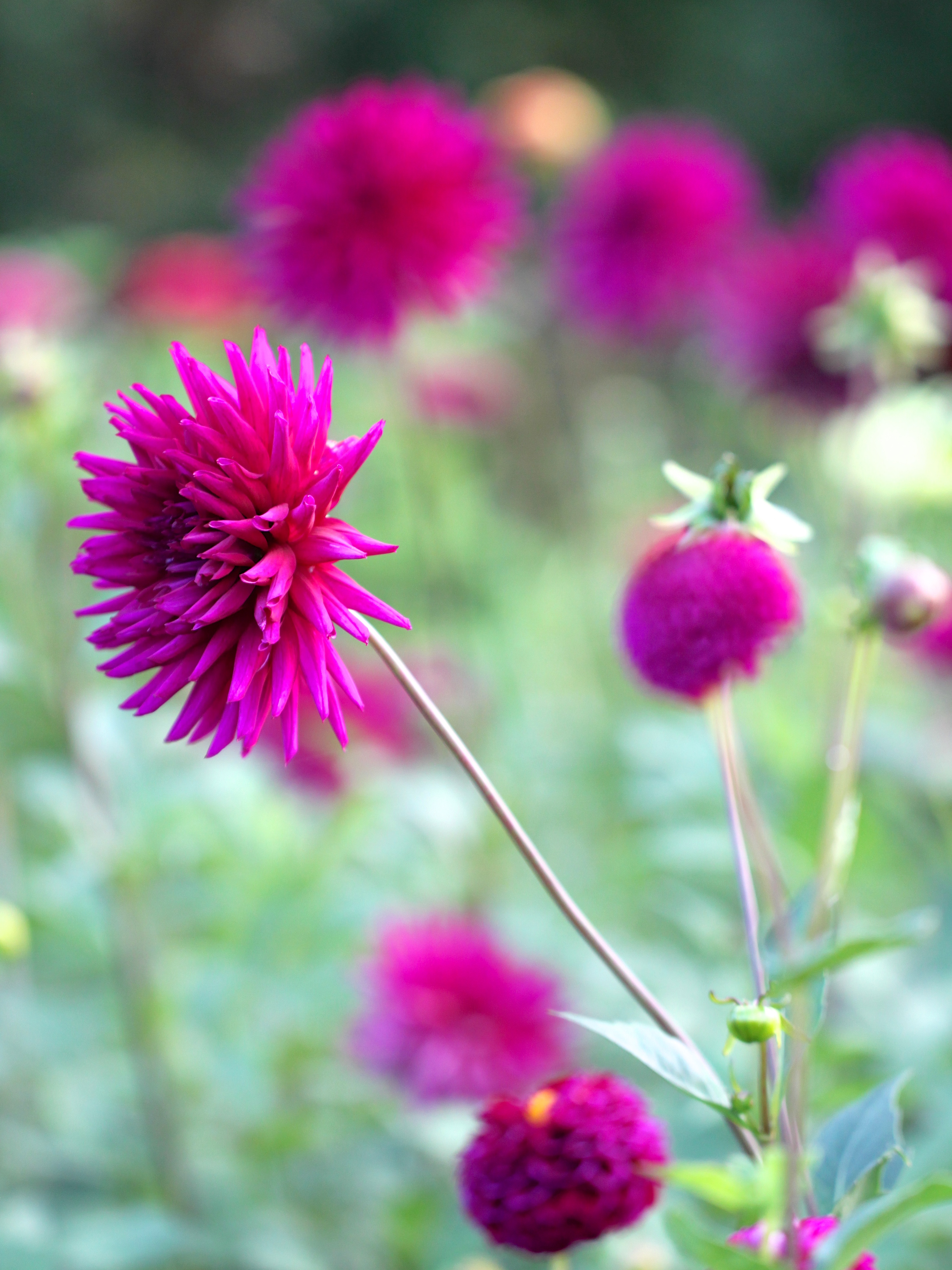 You can see that any semblance of organisation is disappearing very quickly – the flowers are intertwining and enjoying their last few weeks together.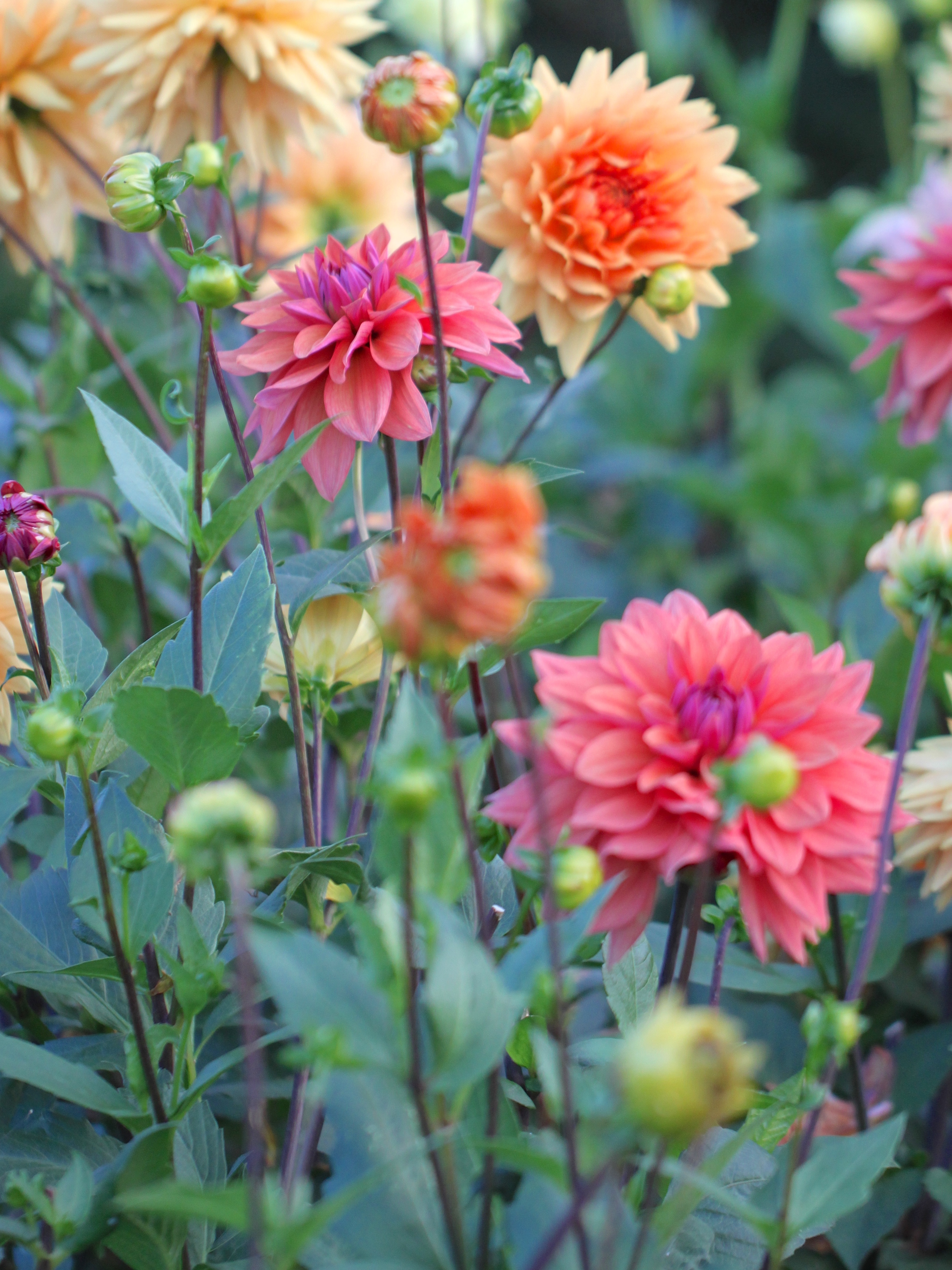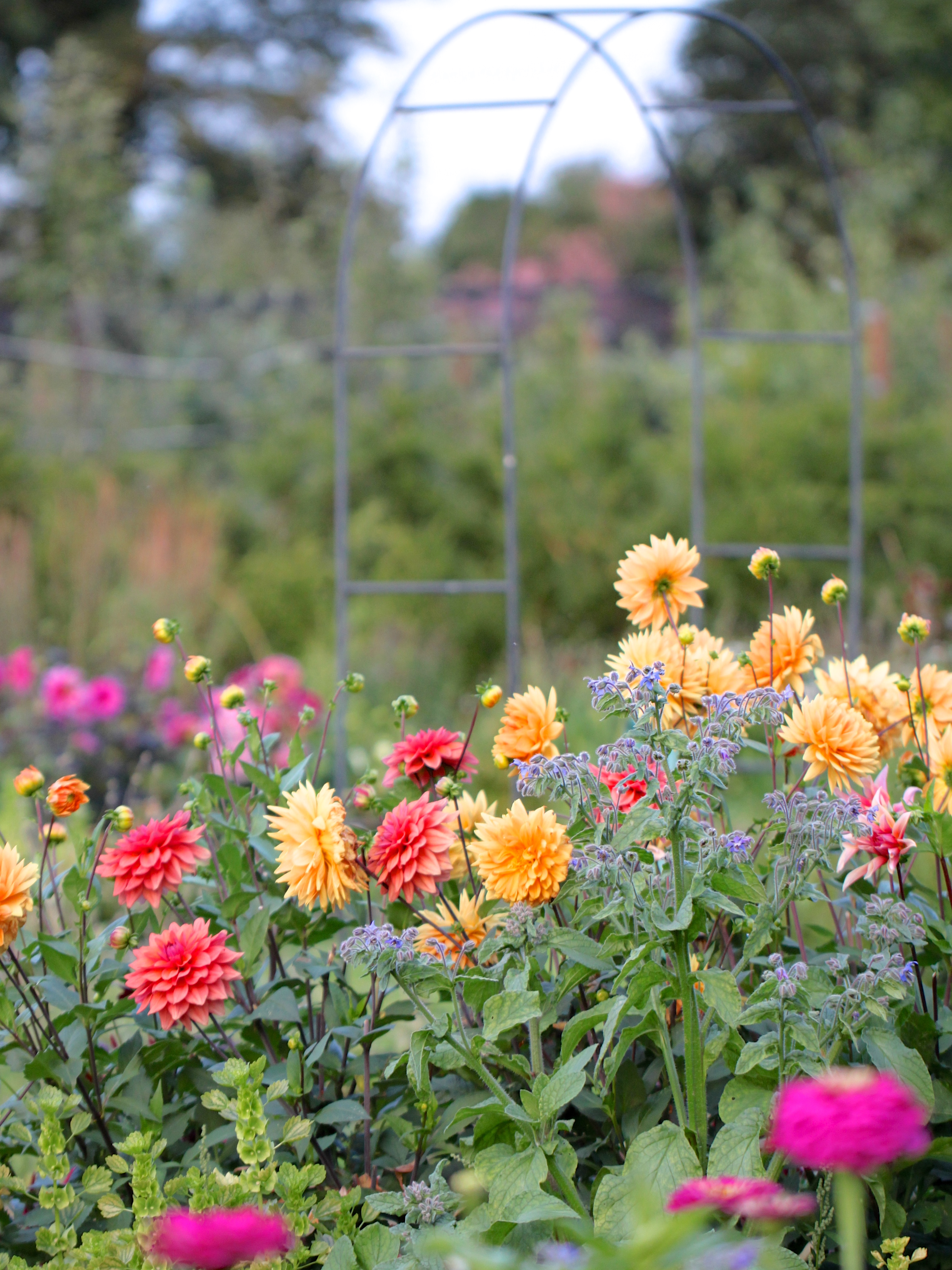 The zinnias are now up past waist height – it is hard to believe that a plant which can be so hard to establish as a seedling will grow into such sturdy specimens once established.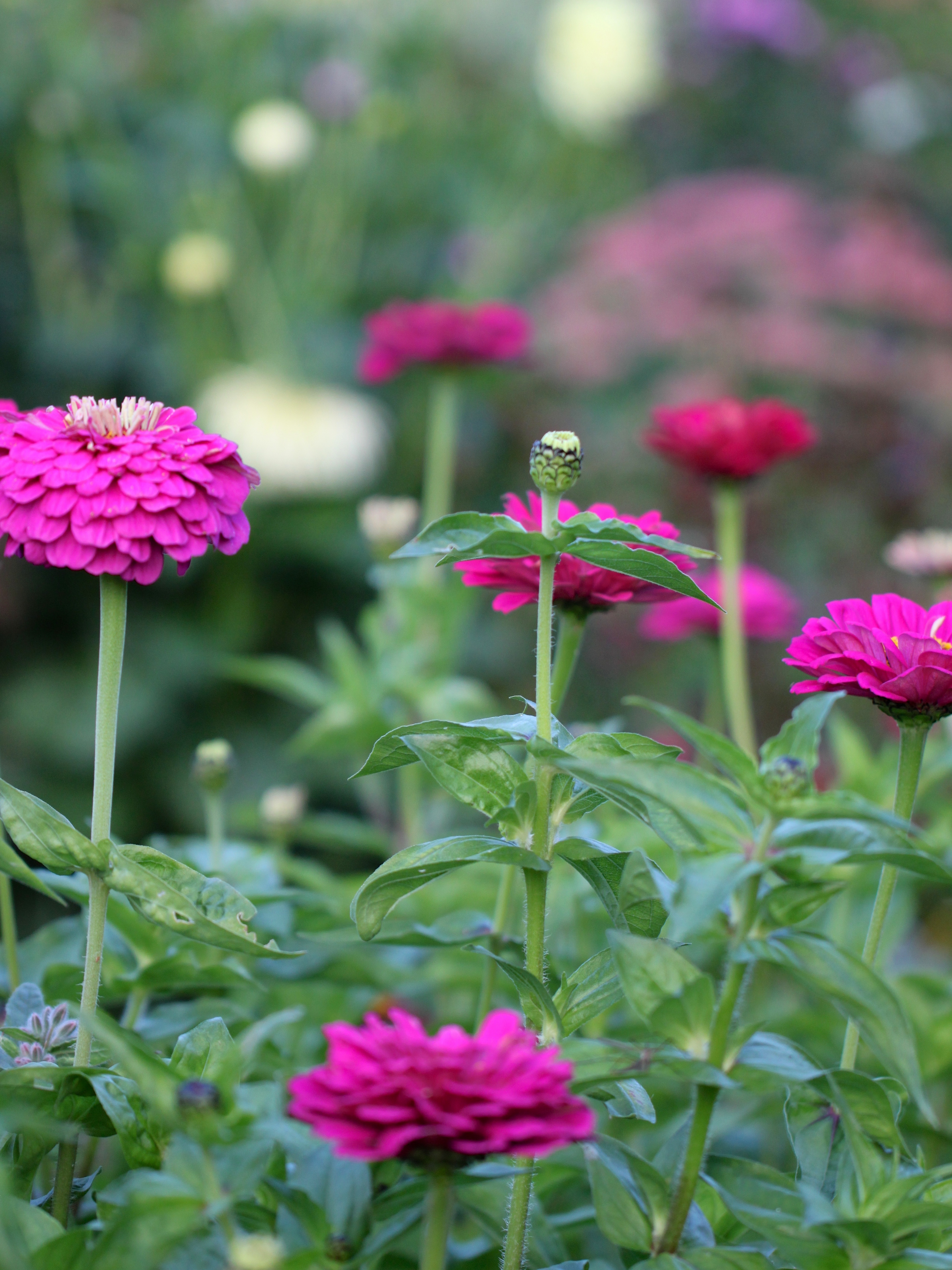 This is one of my favourite roses – almost blush coloured Souvenir de Malmaison is like crumpled tissue paper.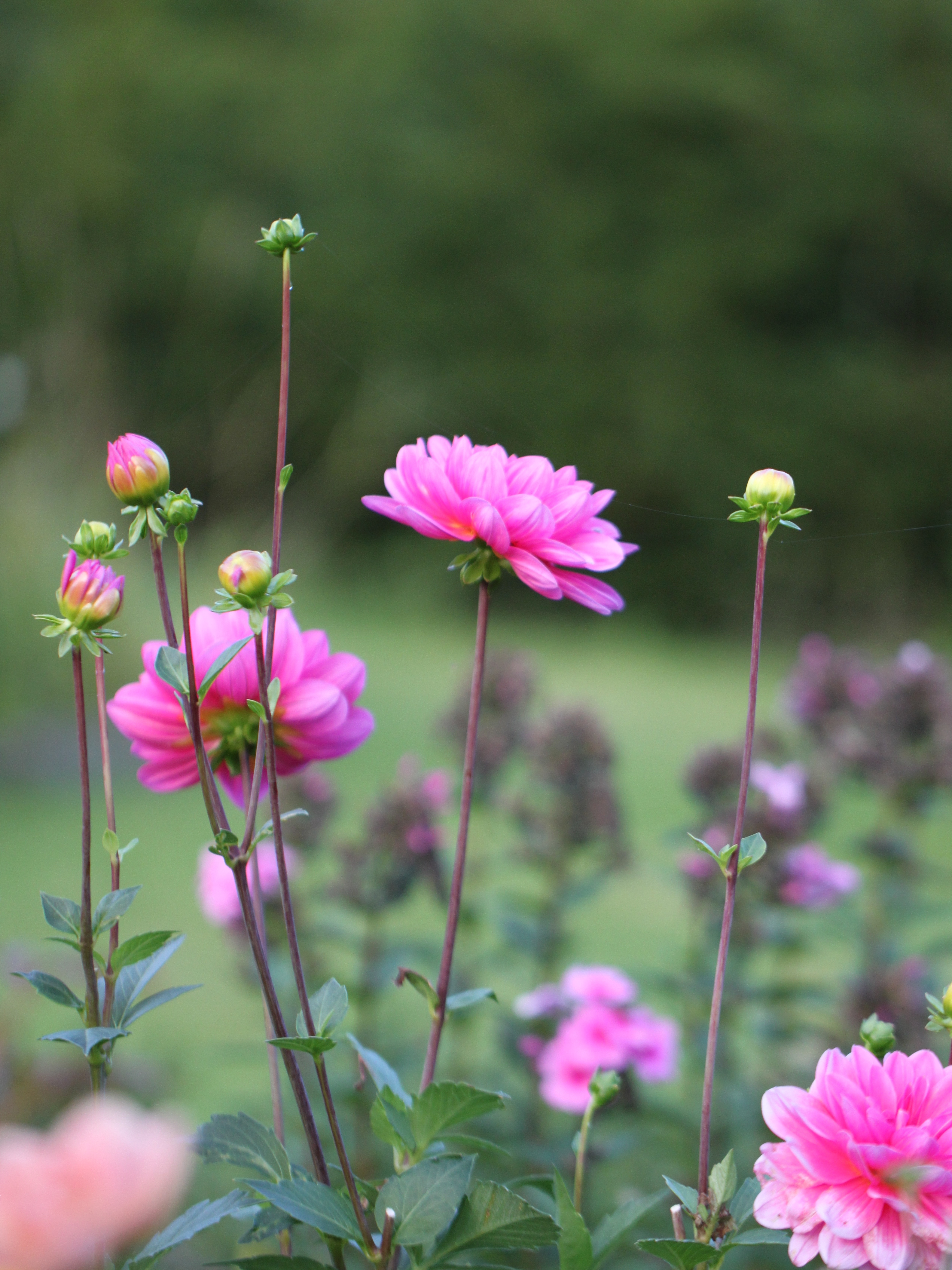 I seem to be short of pink and white dahlias this year – I will make a note to order more in January.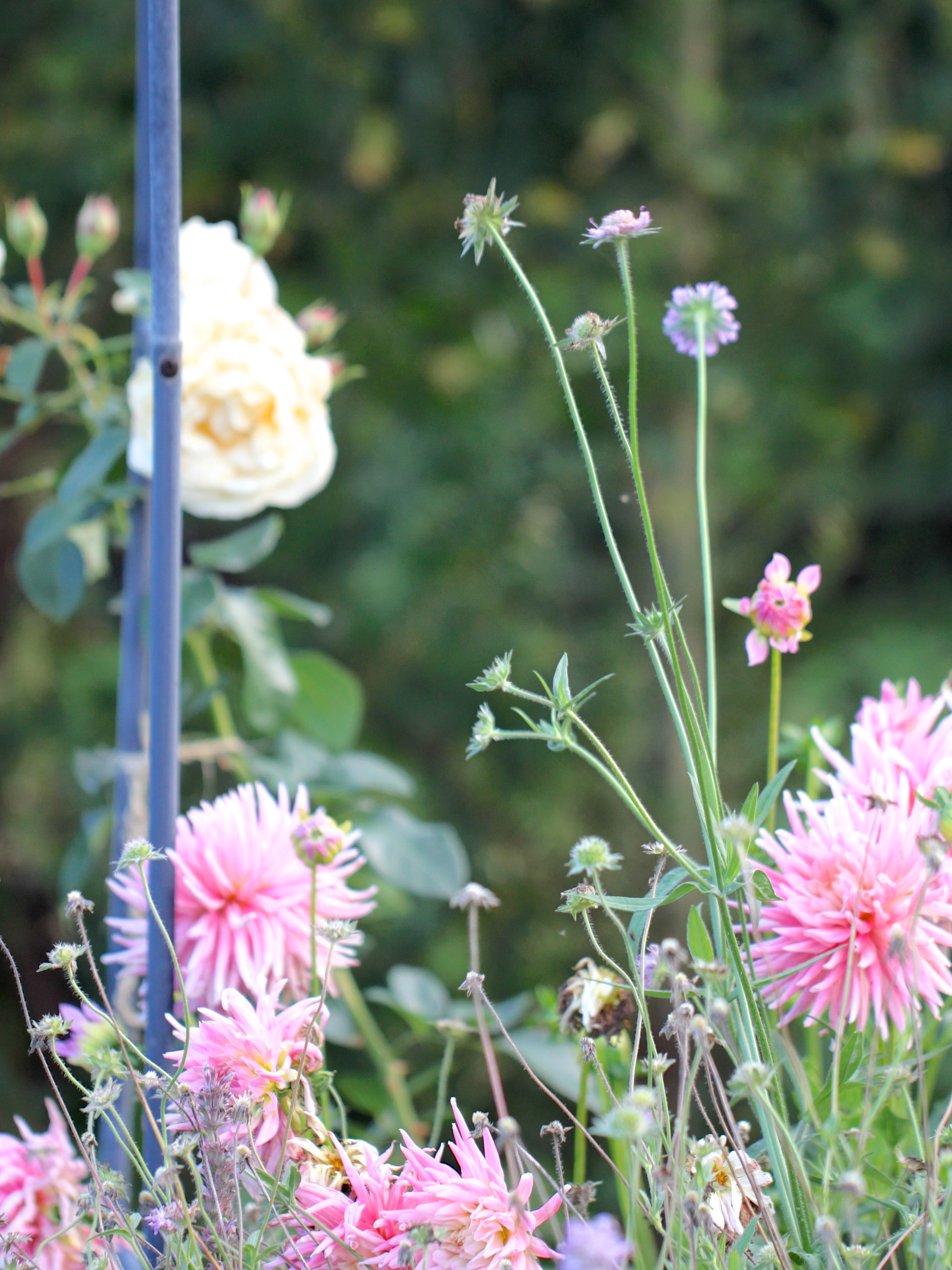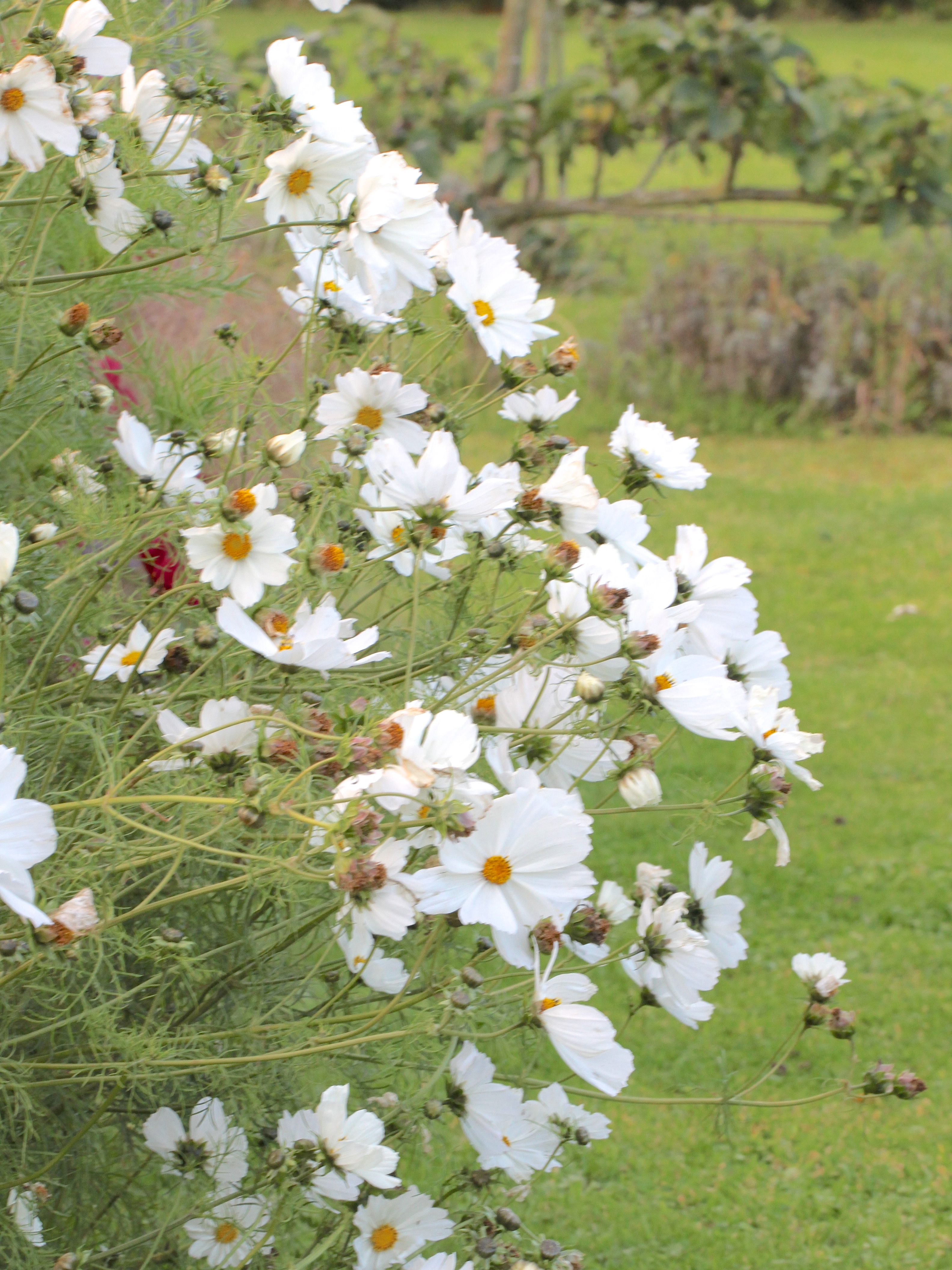 As we move into October I will start tidying up in earnest – the first to be removed will be the annuals. Once the soil has been weeded I can plant tulips and biennials in their place. The dahlias occupy the centres of the beds and can be left until the first frost, but once the foliage has blackened I will cut them to the ground (making sure there are labels marking their positions) and cover their bases with straw. I know that they will not all make it through the winter, but I had a good success rate last year and it is hard work to dig everything up and store the tubers over winter. After the dahlias have been cut back, the beds can be mulched with compost and left for the winter. The roses will be pruned in February, but other than rose pruning the Cutting Garden will remain quiet until the early narcissi start to flower in March. My aim is to have everything 'put to bed' by mid November.
In the greenhouse I am still sowing trays of hardy annuals – you can read more about this here. I already have cornflowers germinating and will start pricking them out in a week or two. I still need to sow my sweet peas, but hope to be recovered enough to be back in the greenhouse later this week.
I really love to feel that I have a head start on next years sowing and to help you get ahead the lovely team at Sarah Raven have provided this month's Giveaway of 3 packets of hardy annual seeds – ammi majus, ammi visnaga and cerinthe major for one lucky reader to get ahead or save for sowing in February. To enter the Giveaway just leave a comment stating that you would like to be included in the draw. As usual I will announce the winner on Monday evening in my 'In A Vase On Monday' post.
I will be back tomorrow to share my 'Passion For October' – the year is slipping away so quickly!