I am very pleased to be back with a vase (of sorts) this week, having missed the last two weeks as a result of my injured knee. I am now limping around the garden again,  although actually doing any real gardening is difficult as I still cannot kneel down. It is mending quickly though, so hopefully life will be back to normal by next week!
Whilst wandering through the garden yesterday, I noticed that my quince trees which were planted just two springs ago are rather laden with fruit. Quince are a such a beautiful fruit with a honey & rose scent powerful enough to fill a warm room, so why not treat them as a flower and allow them to be decorative for a few days?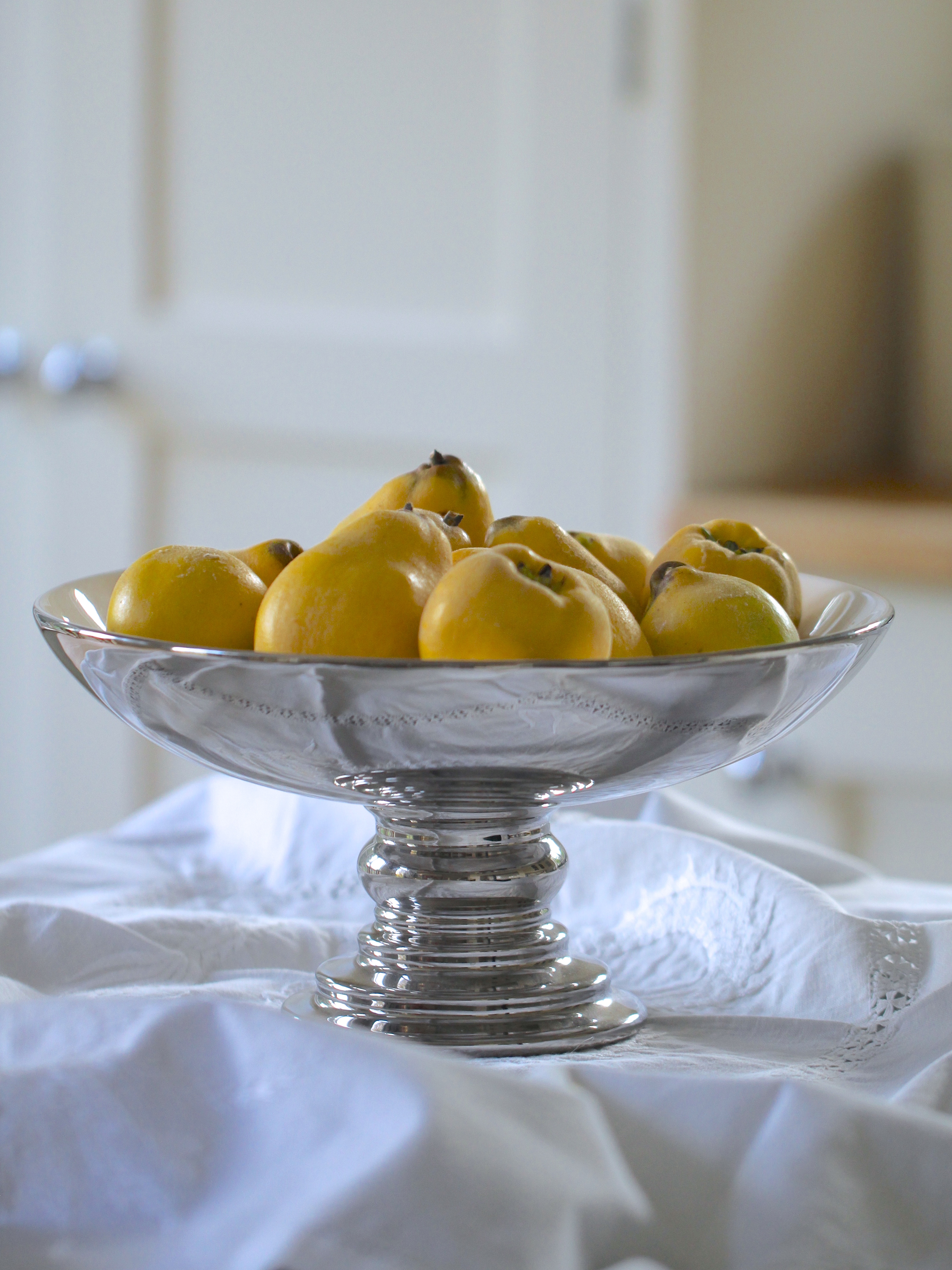 These quince are a variety called 'Vranga'. The tree has beautiful large pale pink blossom in early spring and then particularly scented fruit which is ready to pick during October and November.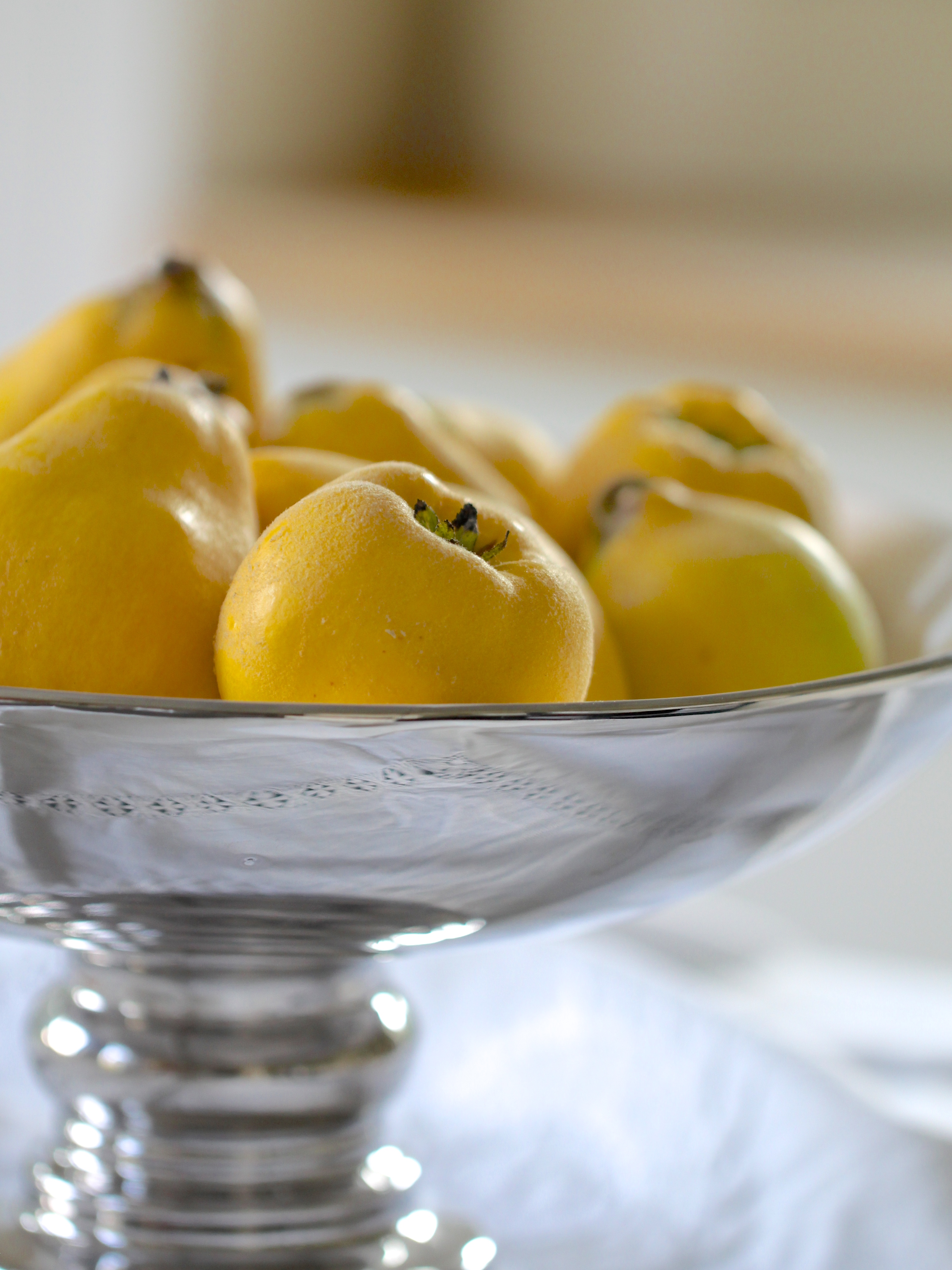 I intend to enjoy the look and scent of these autumn fruits until later this week, when I will transform them into a beautiful simple quince jelly to be eaten with roasts and cheese throughout the winter. I may also poach some quince with vanilla to have with yogurt for breakfast and I have found a jam recipe which combines quince with cardamon and rosewater – I hope I have time to try making that!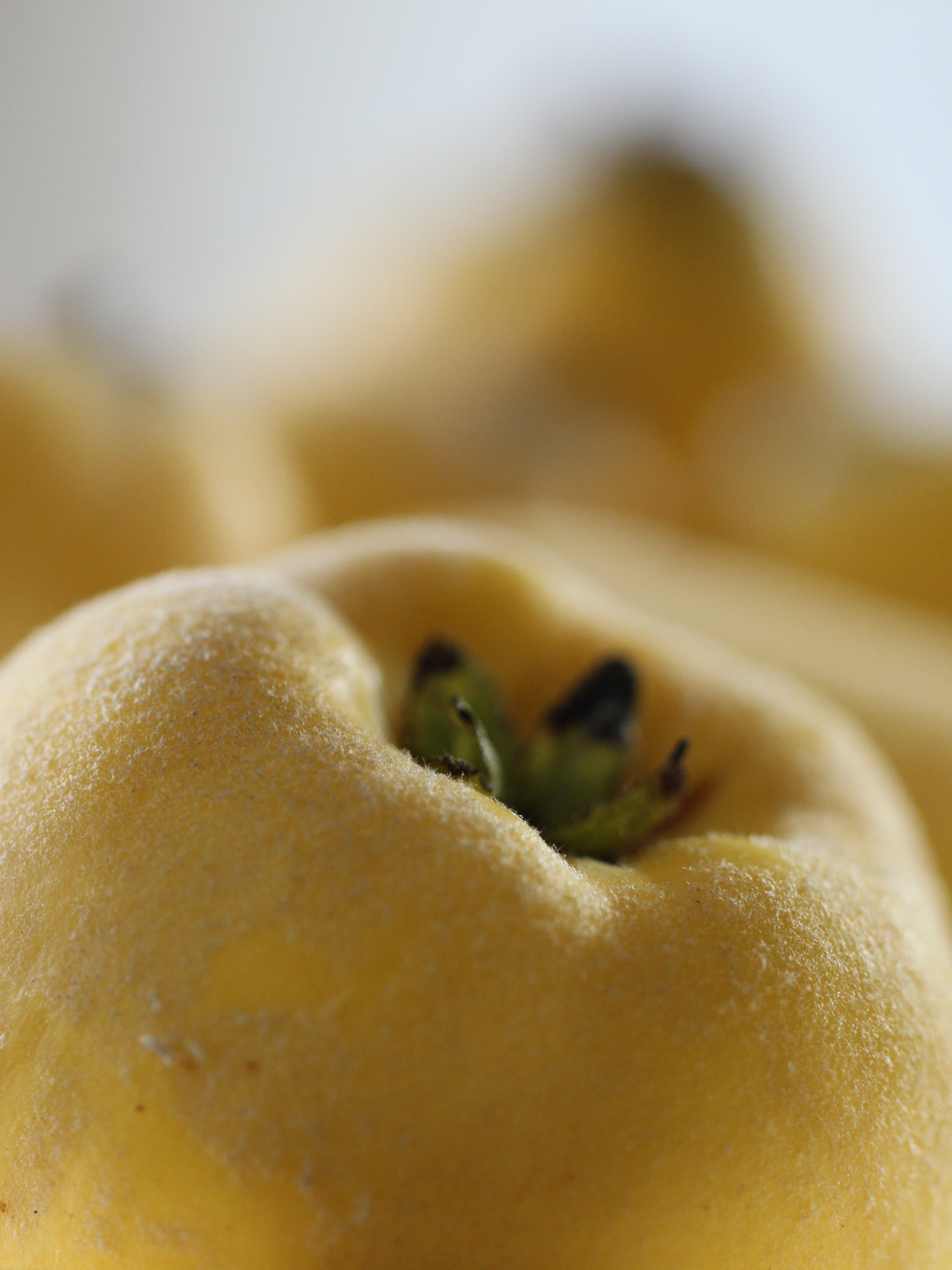 For anyone unfamiliar with quince, this is a fruit that is absolutely inedible when raw. It is also extremely hard and you risk your fingers if you do not take great care when chopping it! Although it looks similar to apples or pears on the tree, it is actually quite an ancient and exotic fruit often found in Persian recipes. When you cut a quince open the flesh is pale yellow, but it will cook to a beautiful deep pink, particularly if you leave the lid on the pan whilst it is cooking.
When picked there is a beautiful 'fuzz' on the skin – this has often been polished off on the quinces that you will find for sale (although this can be quite a tricky fruit to buy).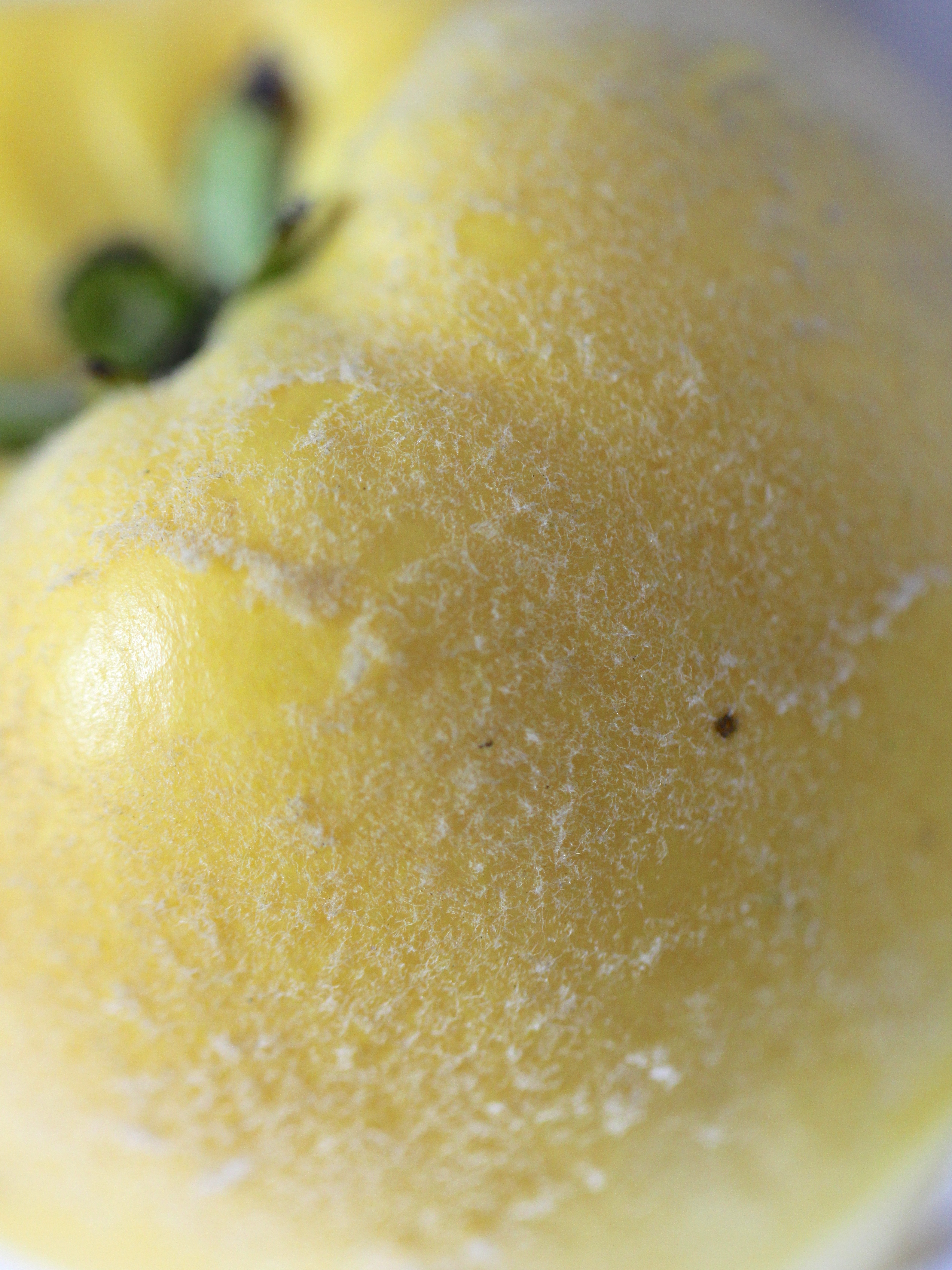 I realise that a bowl of fruit is a slightly random choice for my Monday vase, but Cathy only says that we must find something from the garden to display in the house.  As ever a big thank you to Cathy at Rambling In The Garden for hosting this lovely weekly meme – I hope you will pop over to her blog to see what she and the others have made this week.
Finally for today I must announce the winner of my Giveaway from my September Cutting Garden Review. My lucky winner of 3 packets of Sarah Raven hardy annual seeds is Pauline@CloverHome. I must say a big thank you to the team at Sarah Raven for generously sponsoring my Cutting Garden post again and Pauline if you email me your address I will get the seeds in the post to you!