Welcome to this weeks 'In A Vase On Monday' when I am linking up with Cathy at Rambling In The Garden to join in with her challenge to find something from the garden to put in a vase every week of the year.
This week I am starting to feel in a slightly festive mood. I like to take the build up to Christmas slowly, starting with a few bits from the garden, an odd string of fairy lights and a bowl or two of baubles and gradually building up to the putting up of the tree the weekend before the big day. The final touches will be the table arrangements, which I make at the last minute so that they will last over the Christmas week and hopefully not need refreshing before the New Year.
This week I will be concentrating on making dried arrangements that will last the whole of the month. I already have a large vase of dried hydrangeas and a vase of beautiful honesty seed cases which I showed you a couple of weeks ago. Today I added this collection of cones and pussy willow to the kitchen as a first hint of the festive season.
I collected these pine cones in the garden when the dogs and I were having an amble around on Saturday.
The pussy willow was left over from last year! I used it back in March to surround a jar of hellebores and have had it stored in a cupboard since then.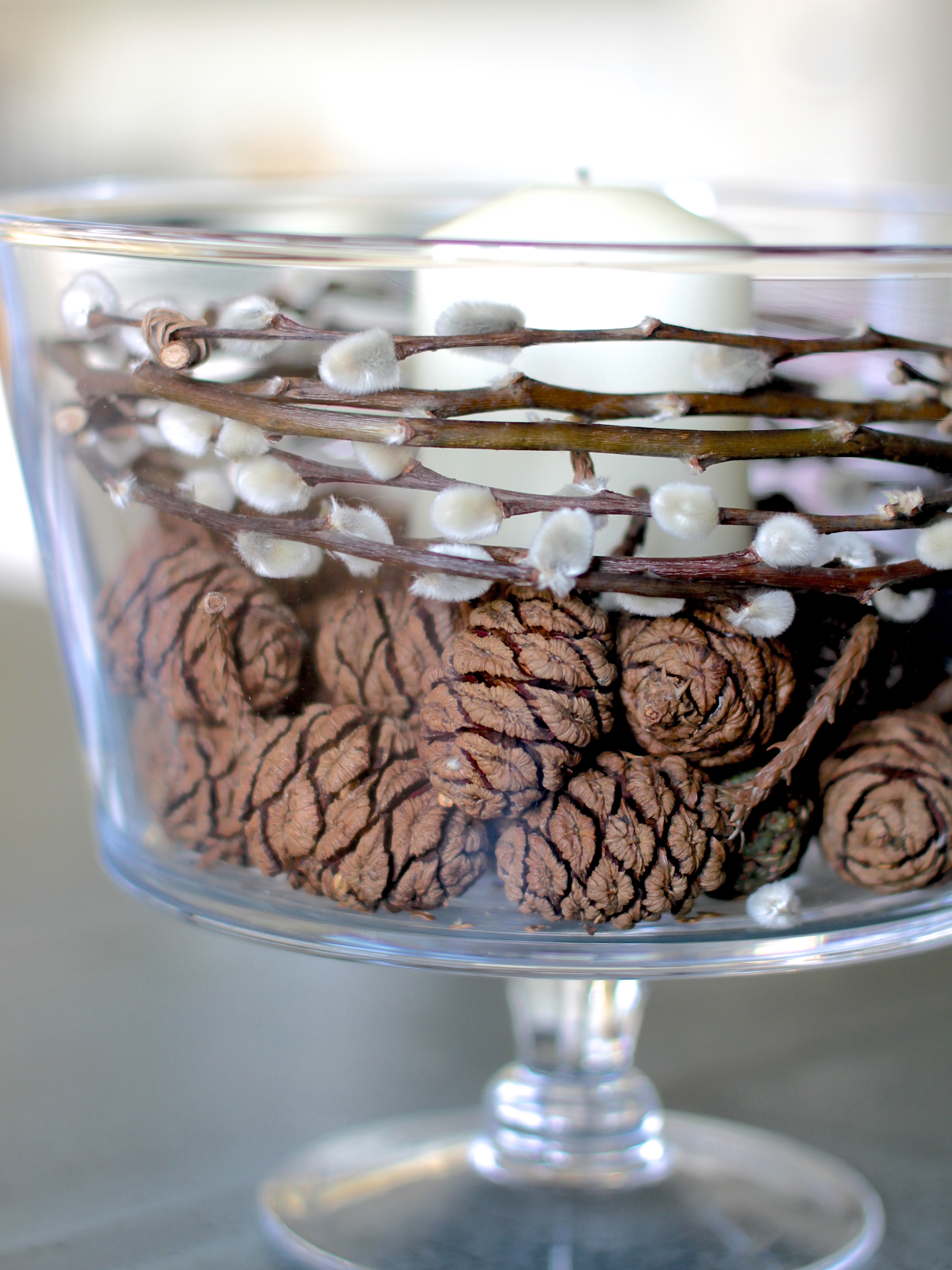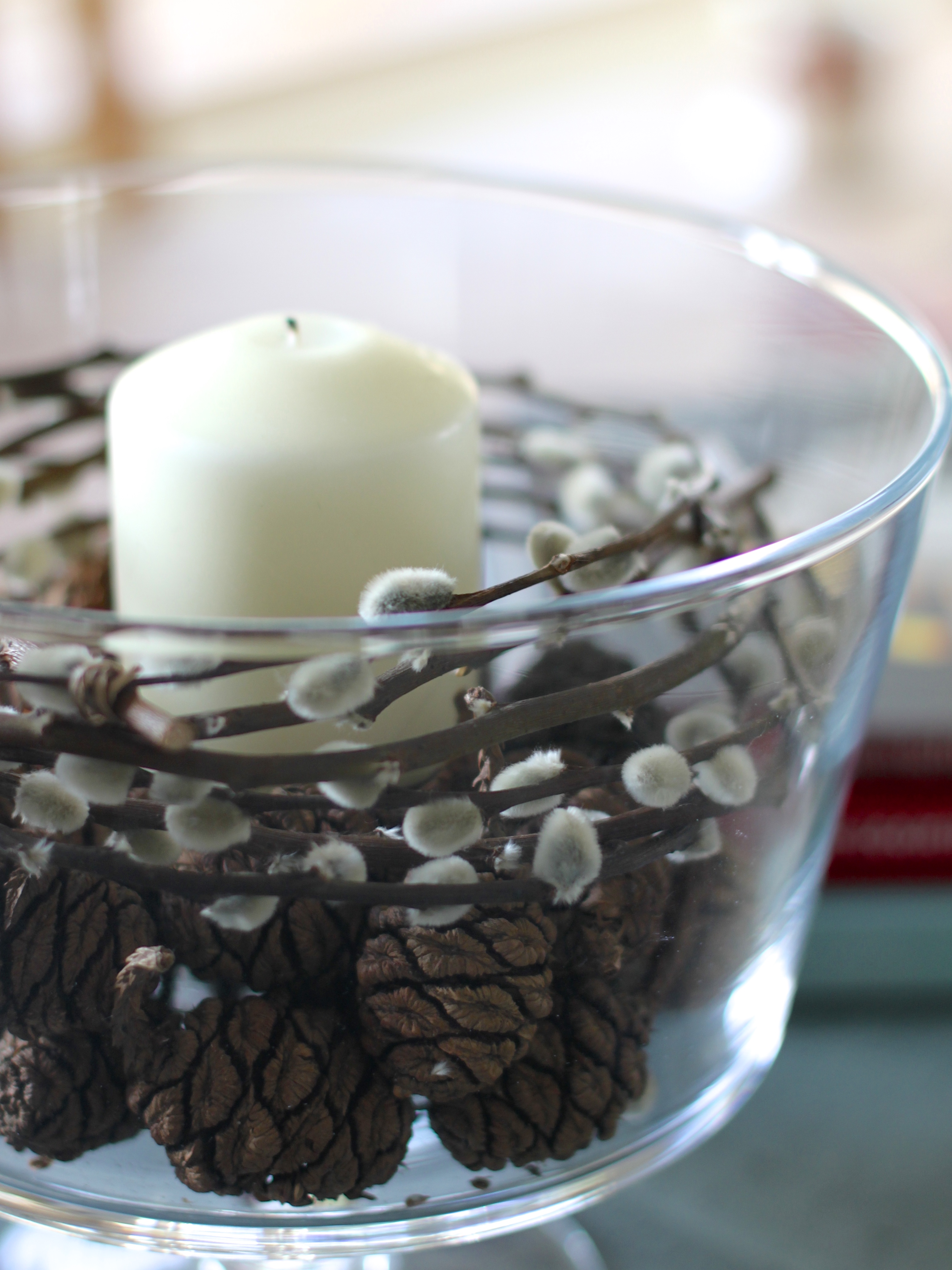 I added the candle as I love the combination of candles and twinkly fairy lights on these long dark evenings.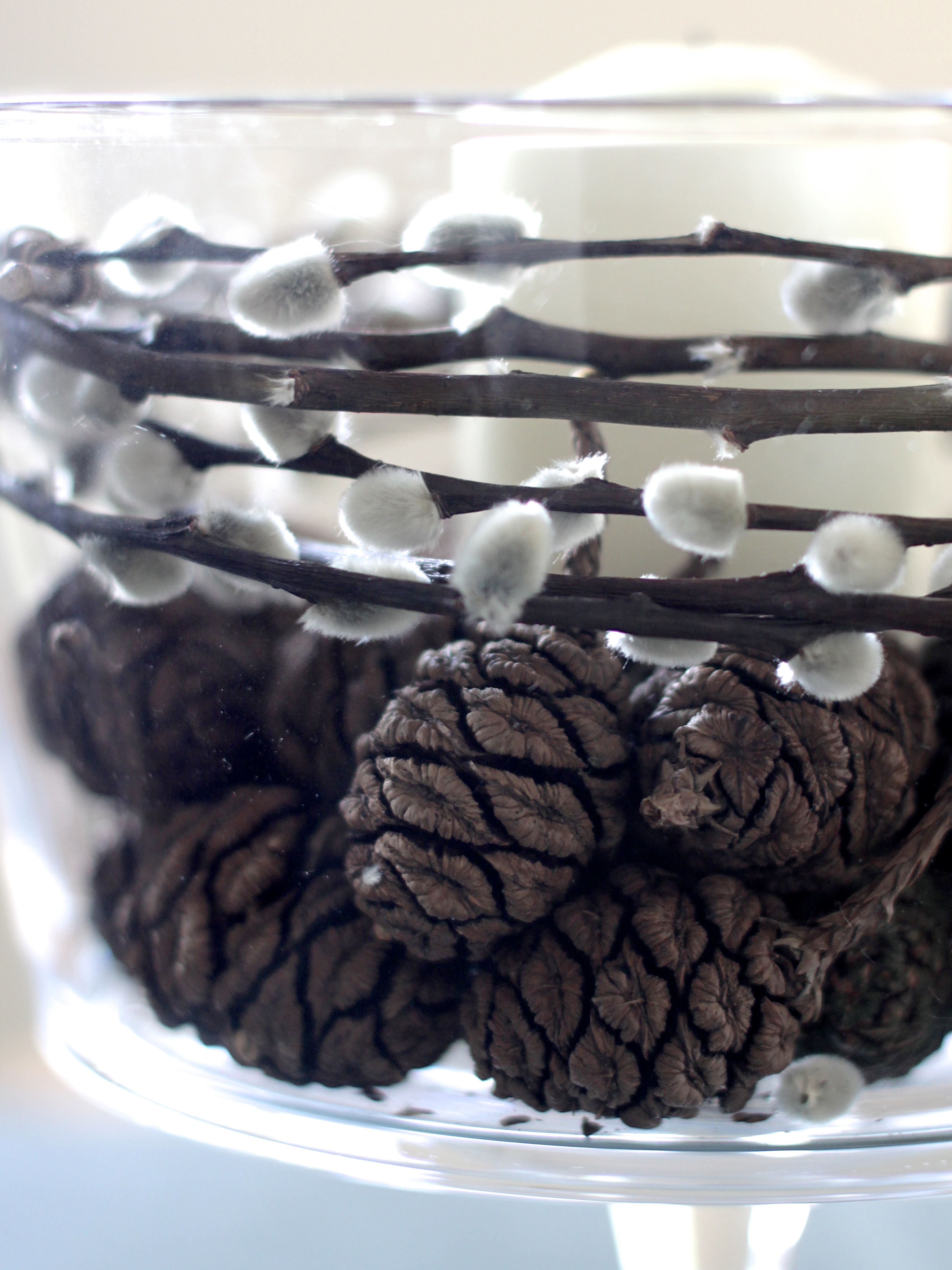 Whilst taking these photos I also snapped a pile of cookbooks I had sitting on the kitchen counter. Inspired by the time we spend in the Alps during the winter, I could not resist ordering Winter Cabin Cooking and Winter In The Alps last week – both books are full of lovely alpine style food that I would like to bring into my own winter repertoire.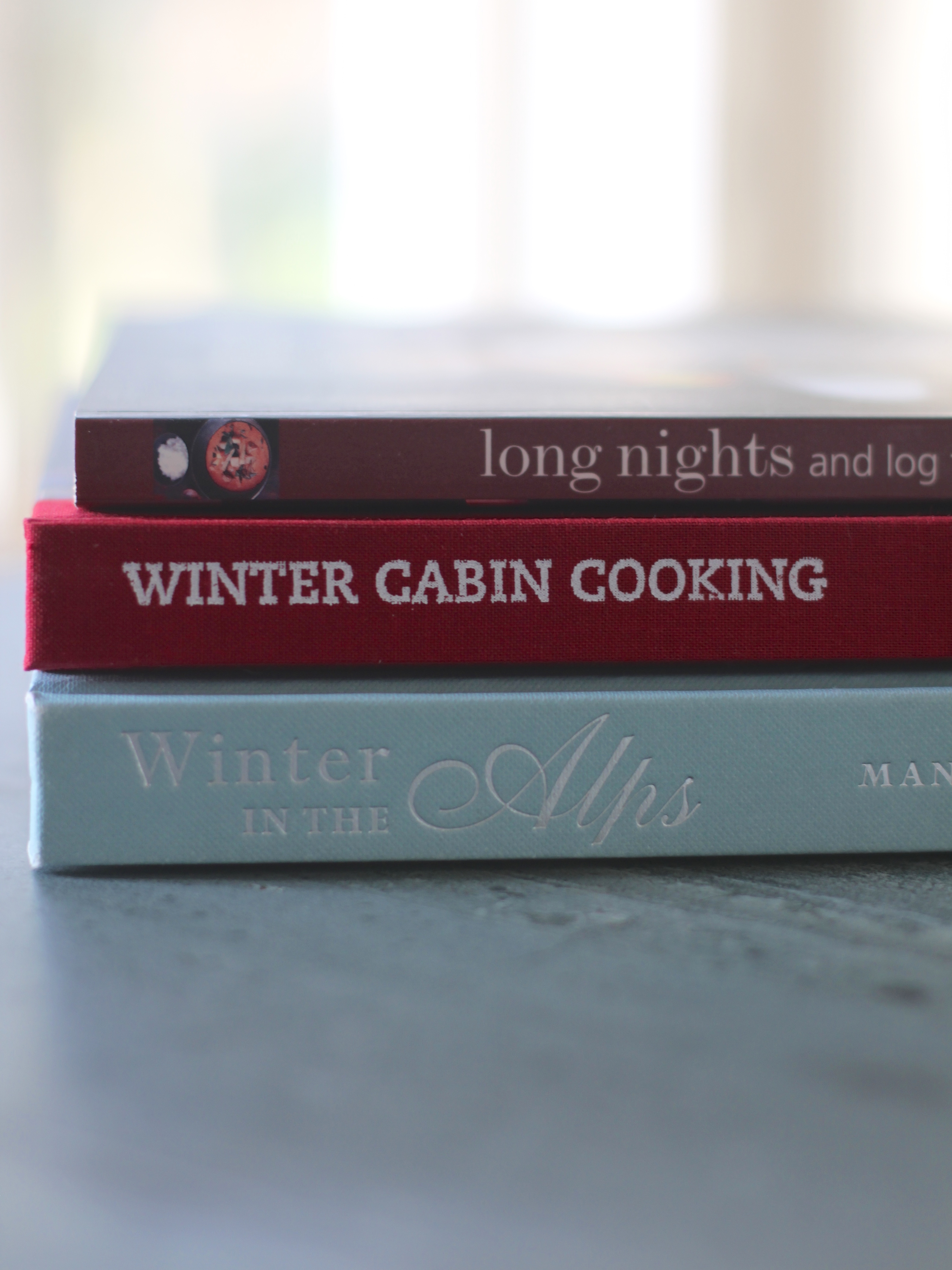 Long Nights and Log Fires is a cookery book I have been using for a few years now – it is full of delicious but substantial soups, plenty of casseroles and pies and some very tempting wintery desserts. These are the books which will be inspiring my cooking over the next few weeks.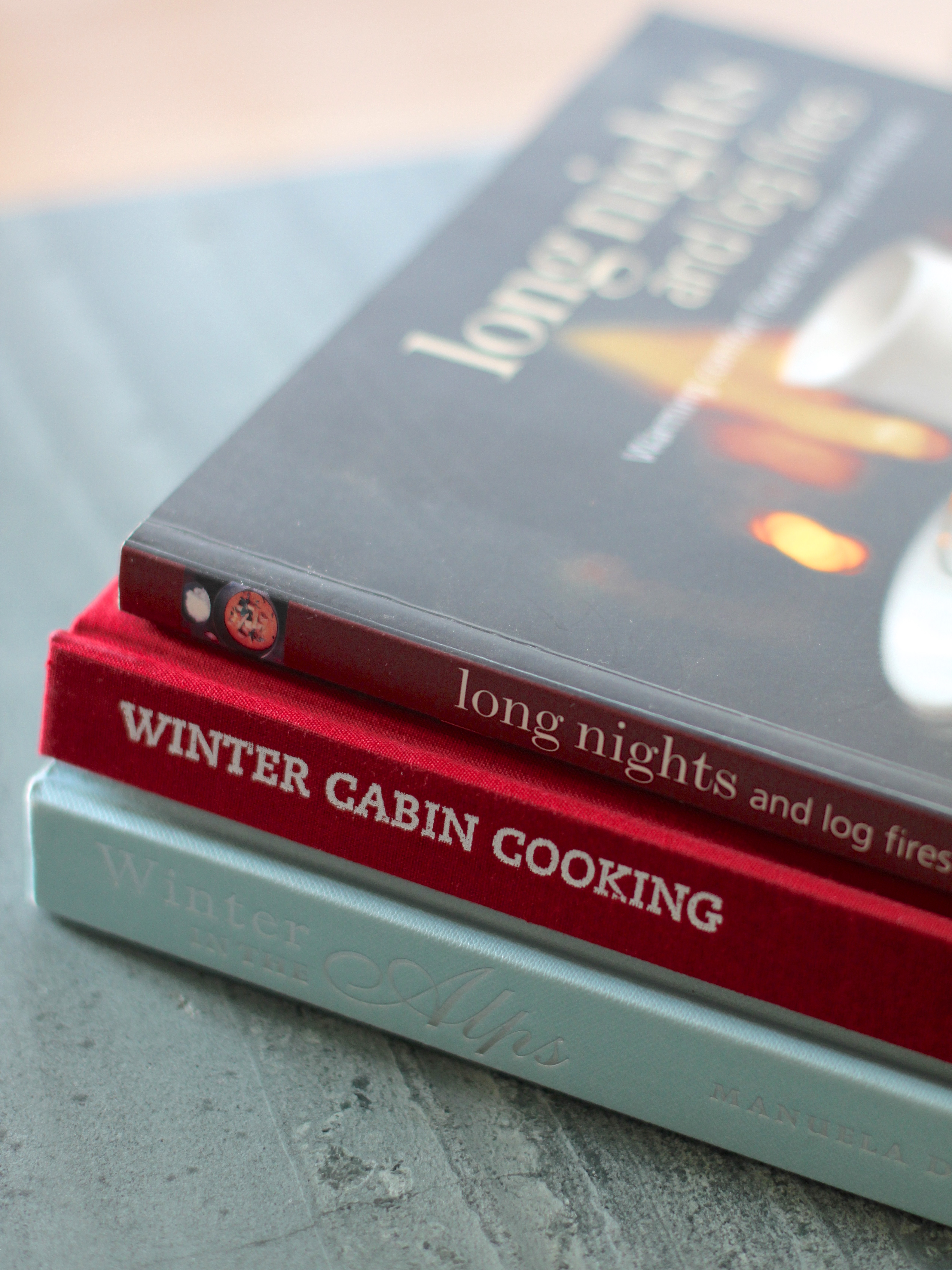 I am looking forward to a very flowery day on Wednesday, when I am attending a wreath making course at the beautiful Glemham Hall near to Woodbridge in Suffolk. The course is run by Figa & Co. I have attended days organised by Figa & Co before and they are always stunning – lots of examples of beautiful floral styling and you come away with your own door wreath and table arrangement – I know I could do my own at home, but it is so much more fun to spend a day in good company and beautiful surroundings! I believe there are a couple of spaces left, so if any of my readers are interested it would be lovely to meet you there – click over to the website for full details.
I will be taking lots of photographs, so hopefully will have some beautiful images to share with you over the weekend. I am also planning to have a final look at my greenhouse for 2015 on Friday, so I hope you will pop back then to have a look at my last flowers of this year!
In the meantime thank you to Cathy for hosting and do pop over to her blog to have a look at what she and the others have made from their gardens this week.